December 8 - 14, 2019: Issue 432

Santa 'Drops In' To Carols At The Beach 2019: Hosted By Avalon Beach SLSC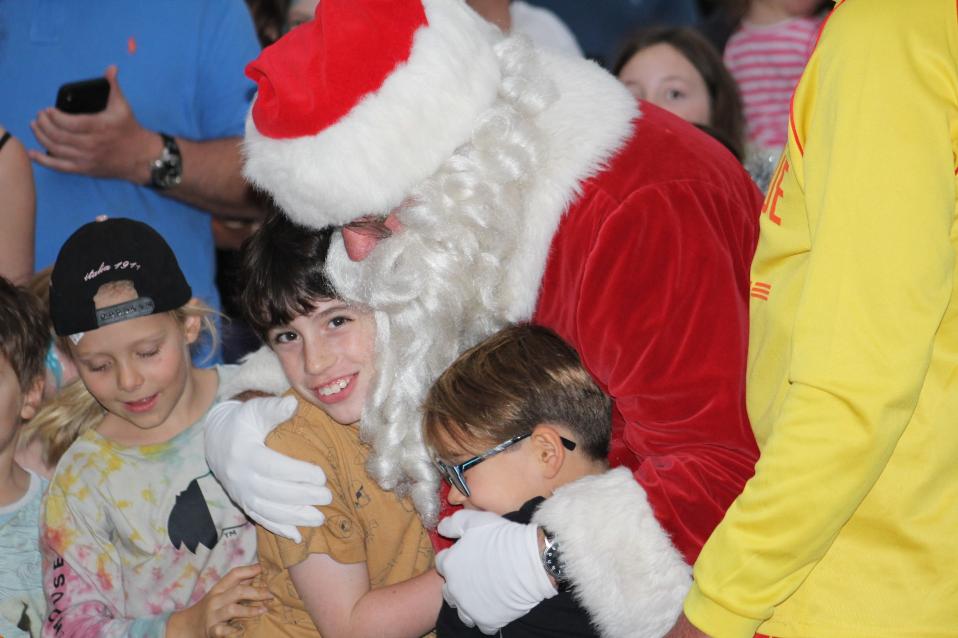 Avalon Beach Surf Life Saving Club with the support of sponsors and the local business community proudly presented Carols at the Beach at Avalon Beach on the 7th December 2019. In response to the catastrophic bushfires that have been occurring, all money collected in tins this year went to the volunteers at the Rural Fire Service, Warringah-Pittwater Headquarters at Terrey Hills.
The Carols at The Beach annually brings the Pittwater community together for a night of singing, Christmas celebration and fireworks all set against the spectacular backdrop of Avalon Beach. This year the Carols featured performances from local musicians Lara Duncan, Kasey Kramer, The Rions, and the fantastic voices of the Jubilation Choir, which was formed in 1993 by world renowned local chanteuse Joy Yates. The evening also includes a market style food fair and a visit by Santa.
This free community event, attracting well over 3000 people every year, has been running since 2014 and would not be possible without the generous support of our Platinum Sponsors, McGrath Avalon and Gold Sponsor Aveo and supporters Johnson Bros Mitre 10 and the Avalon Palm Beach Business Chamber.

Ashley Cardiff, President of Avalon Beach SLSC, welcomed all, stating:
I would like to personally thank all our amazing volunteers. It is an accomplishment that such an event can be run so professionally when organised and run entirely by volunteers. Thanks once again top our event manager Volker Klemm and his team of Di Cutrie, Kalinda Hawson, Leanne Austin, Tom Waters, Alan Moran, Richard Cole and many others.

We are also very grateful to the scores of lifesavers, Club Members, friends of Avalon Beach SLSC and local businesses who have donated raffle prizes and worked incredibly hard to set up, run and support this evening.

Avalon Beach Surf Life Saving Club is a community club and a community building. I invite all members of our community to participate in our classes during the week, hire our venue for celebrations or come and have a drink at the bar and enjoy the view from the verandah on a Friday evenings and Sunday afternoons. We are also delighted to welcome new members.

On behalf of Avalon Beach SLSC I wish you and your families a safe and happy Christmas. Our members love patrolling our wonderful beach, but we don't want you to become one of our statistics, so please, always swim between the flags.
A photo album has been made available of this year's Carols at the Beach HERE for those who would like to download images for their own Family Albums. A few of these run in this week's Christmas Cheer pictorial.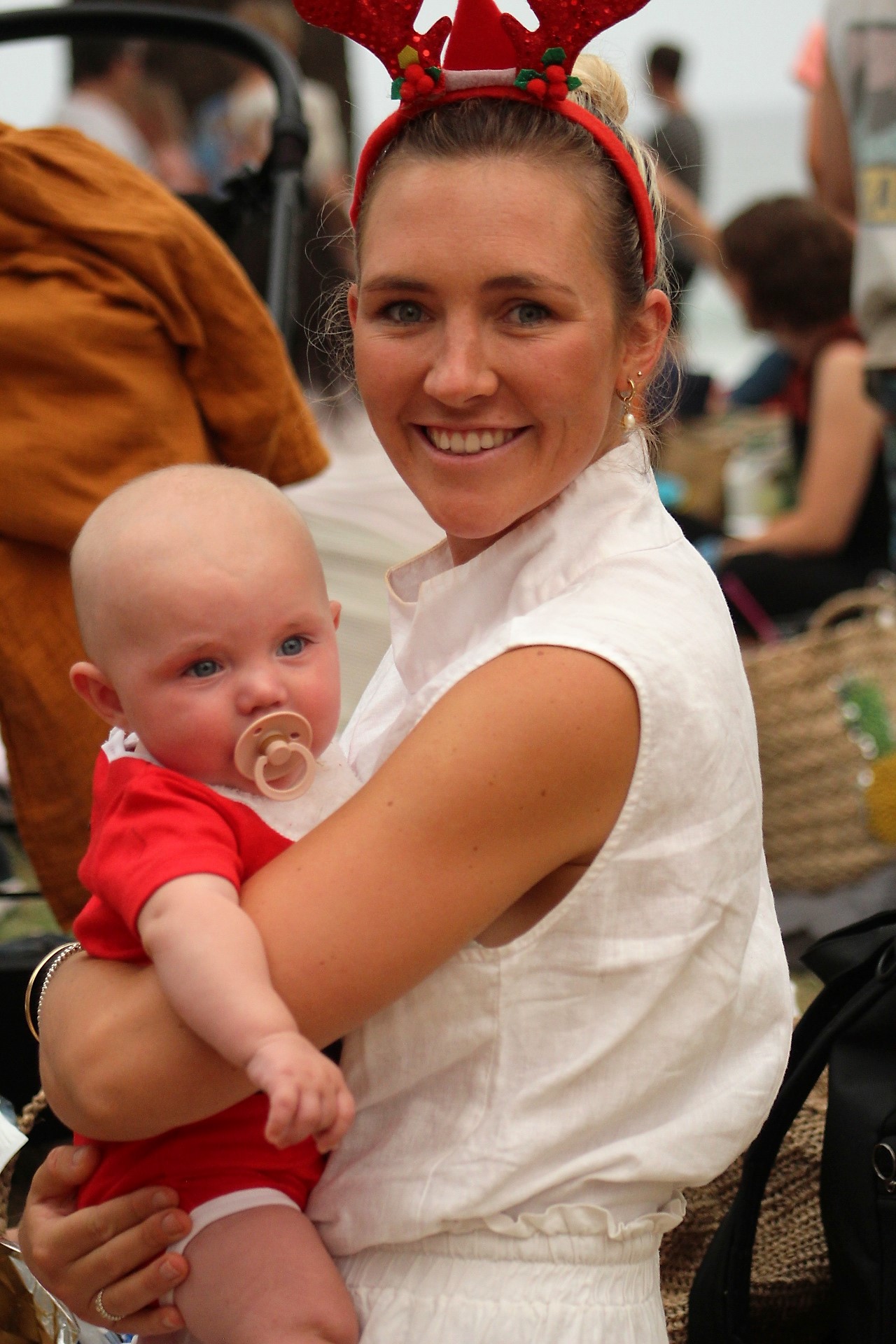 PM Presents National Rescue Award To New South Wales Surf Lifesavers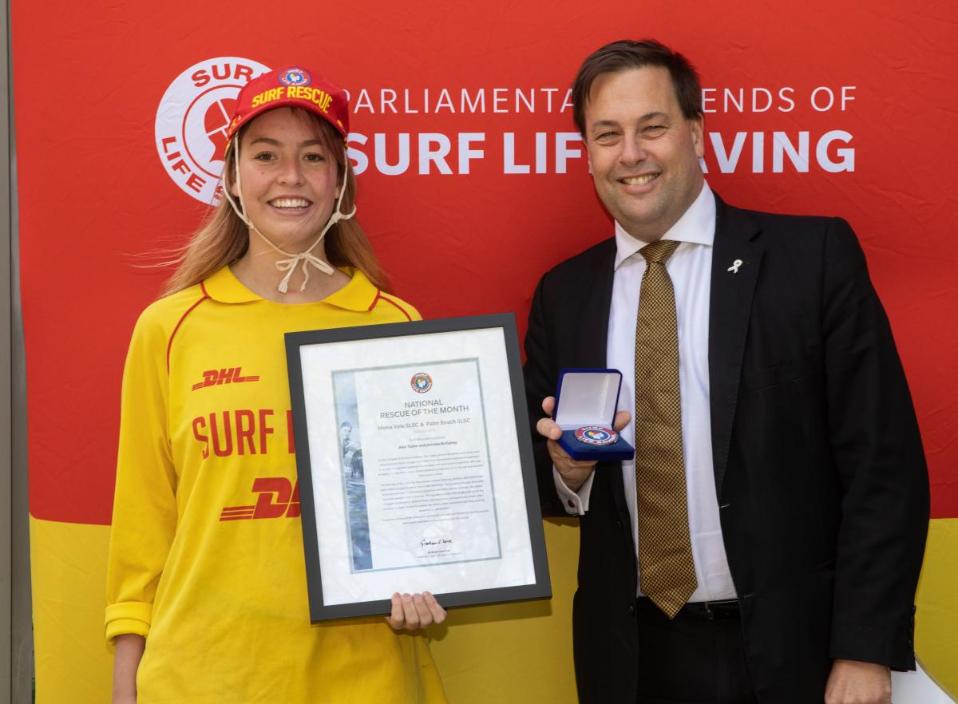 Jemima McGahey (Palm Beach SLSC) and Mr Jason Falinski MP, Federal Member for Mackellar - photo by SLSNSW
On Monday 2 December, Prime Minister Scott Morrison presented National Rescue of the Month Awards to NSW volunteer surf lifesavers at a function in Canberra's Parliament House.

Surf lifesavers from Kiama, Elouera, Palm Beach and Mona Vale Surf Life Saving Clubs were among those recognised for their brave and selfless actions.
The Prime Minister hosted the function to honour the commitment, bravery and achievement of volunteer surf lifesavers across Australia. The awards recognised outstanding rescues performed between July and October this year.
"I want to say thank you very much, for everyone across the surf life saving movement. You keep Australians safe and you do it as one of the most wonderful traditions of our country," Prime Minister Morrison said.
The event was also attended by the Co-Chairs of Parliamentary Friends of Surf Life Saving, Jason Falinksi MP, Member for Mackellar, and the Hon Matt Thistlethwaite MP, Member for Kingsford Smith, with a host of other Federal MPs also in attendance.
Federal Leader of the Opposition, Anthony Albanese, also attended the event and congratulated the National Rescue Medal recipients.
Jemima McGahey from Palm Beach surf club was in Canberra to receive an award. She said that she, and fellow Mona Vale SLSC lifesaver Alex Taylor, were honoured to be recognised for the recent, multiple rescues they performed at Seven Mile Beach near Forster in October.
Surf Dive 'N Ski Australian Junior Surfing Titles In Margaret River 2019: Narrabeen's Jamie Thomson Wins!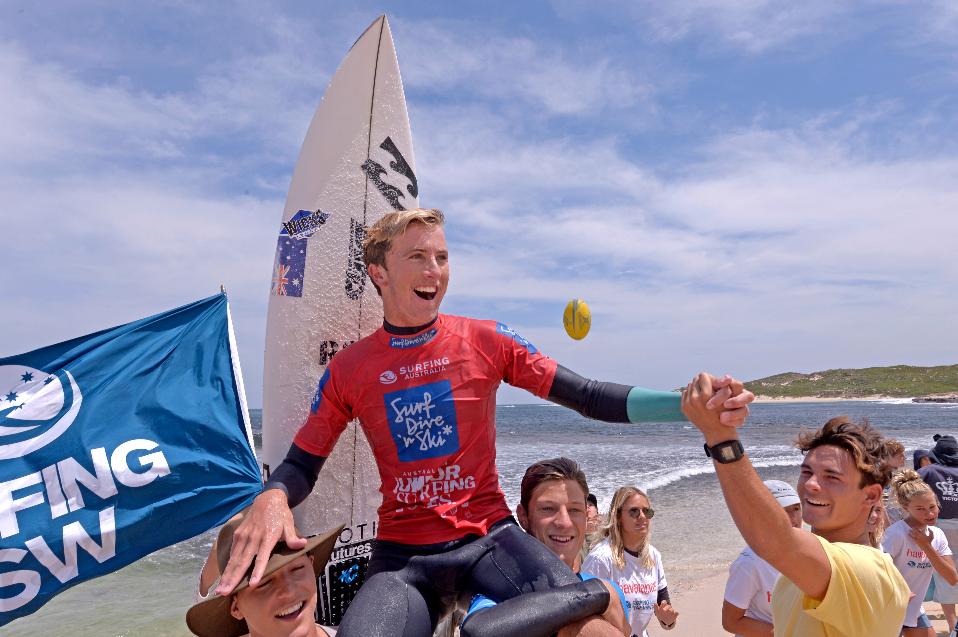 Narrabeen's Jamie Thomson - photo by Blainey Woodham (@blainey_woodham) / Surfing Australia / Nikon Australia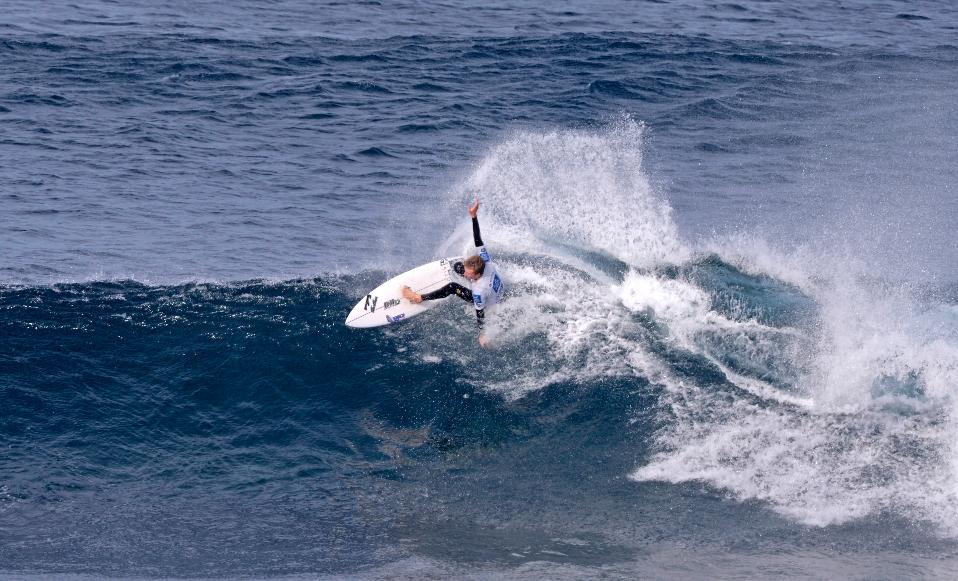 Jamie Thomson in action this week - photo by Blainey Woodham (@blainey_woodham) / Surfing Australia / Nikon Australia
On a magic day of pumping waves and big performances it was West Australian local Coral Durrant and Jamie Thomson (NSW) who came out on top in the blue-ribbon Under 18 division finals in what can only be described as epic conditions.

Thomson caught fire in the Semi-finals with another big 17.50 point heat total and carried that form through to the final where he narrowly beat Victorian Xavier Huxtable (15.85 points to 14.90 points) in 3-4ft offshore right-handers.
Reports and Photos HERE
NSW Volunteer Of The Year Awards 2019 Awarded: Local Finalists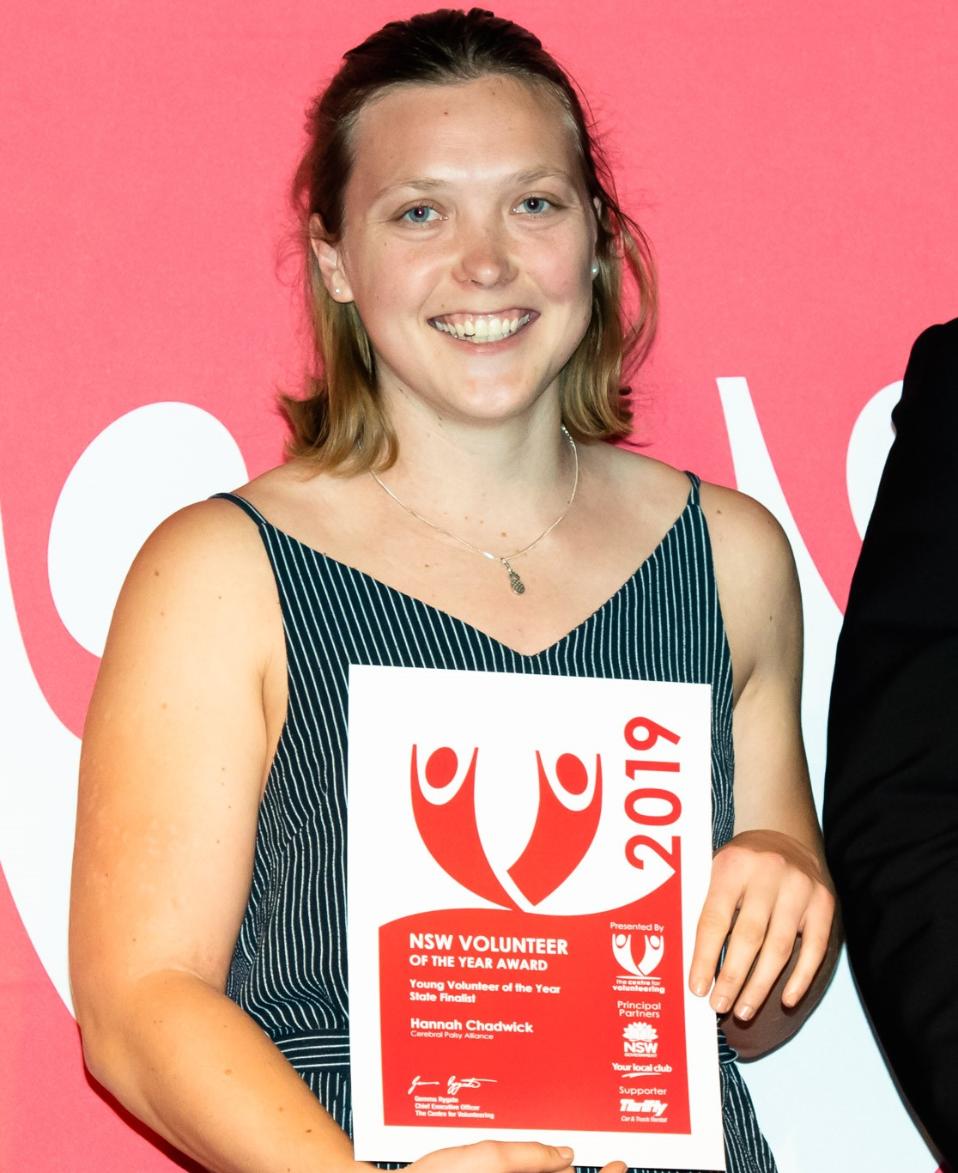 Avalon's Hannah Chadwick was a Finalist in this years Volunteer of the Year Awards - photos by Michael Mannington, Community Photography
December 5th, 2019

Finalist Young
Hannah Chadwick - Avalon Beach resident
Cerebral Palsy Alliance
Twenty two year old Hannah has been volunteering for more than a decade. She began in the hydrotherapy pool at the Cerebral Palsy Alliance and has continued her work helping at fundraising events., supporting children at their respite house and on day trips. She now volunteers for other organisations such as Manly Surf Life Saving Club and Wild Women on Top.
Finalist Senior
Ian Lovelace Northern Beaches
Cerebral Palsy Alliance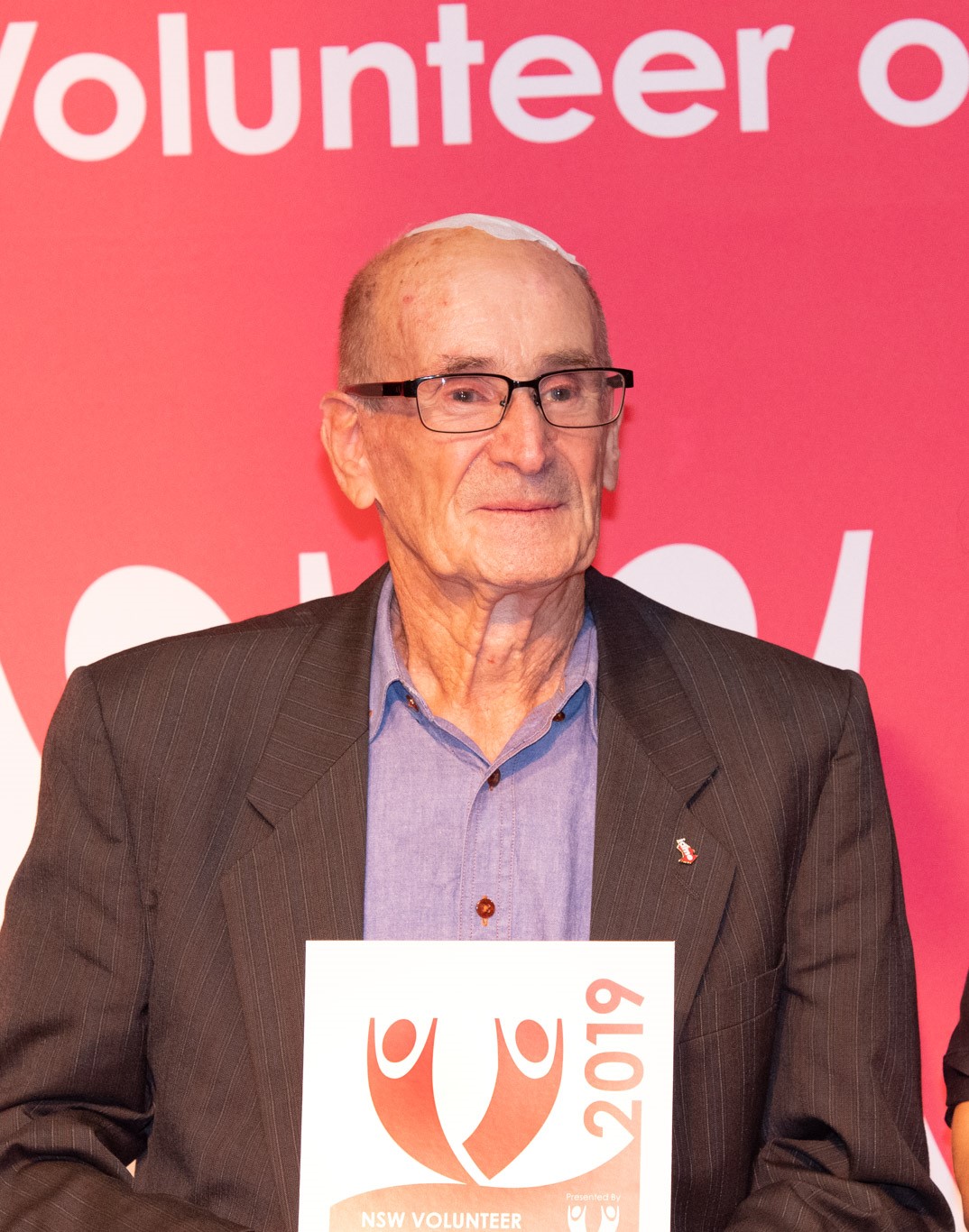 Ian has provide hundred of hours of volunteer support for children in the Aquafit program. The program provides respite for participants' parents, health and wellness for clients and friendship and fun for participants and volunteers. Ian is also a volunteer driver helping to transport children living with a disability.
Blacktown Police Chief Inspector and father of seven Bob Fitzgerald has been named the 2019 NSW Volunteer of the Year for a life spent helping community and sporting groups, and the people of Western Sydney.
2019 NSW Adult Volunteer of the Year: Robert Fitzgerald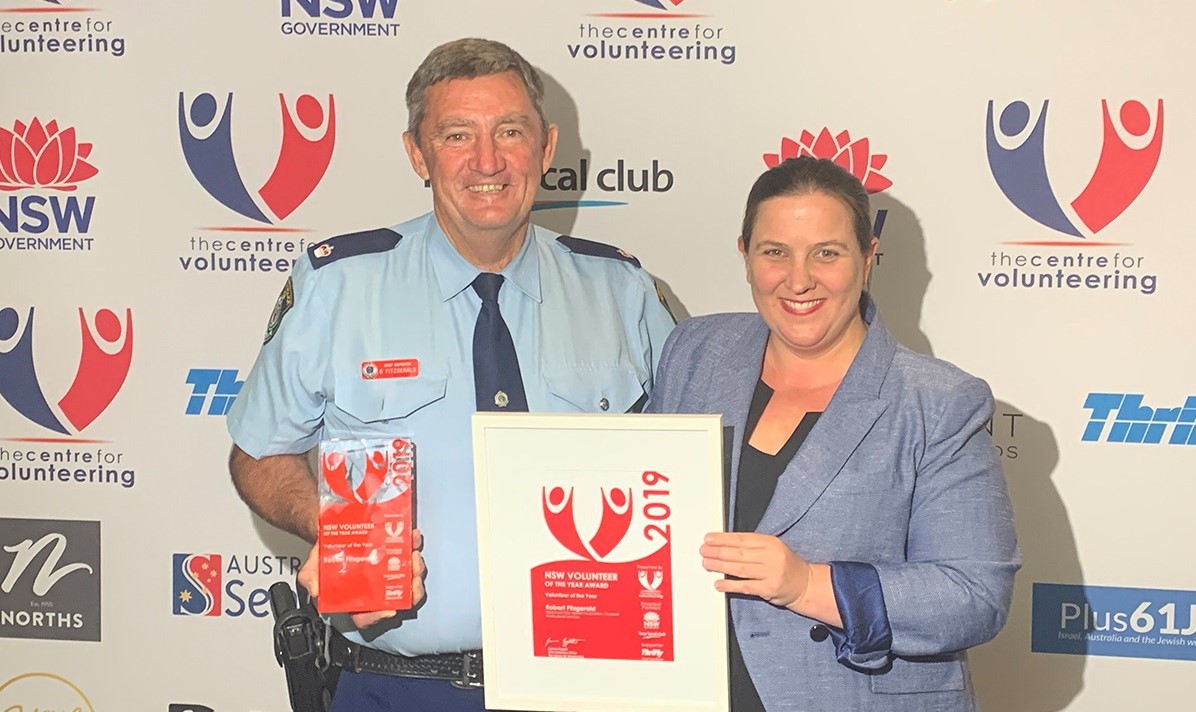 Organisations: Blacktown City Netball Association, SydWest Multicultural Services, Eastern Creek Pioneers Netball Association, NSW Kookaburra Kids, Western Sydney Aboriginal Men's Group, Karabi Neighbourhood Centre, Blacktown Community Area Centre, Blacktown / Seven Hills Bears Rugby Leagues Club
The volunteering resume of Blacktown Police Chief Inspector Bob Fitzgerald runs over several pages. It is a life of volunteering spanning the past 40 years.
However, it is the impact that Bob's volunteering has had on so many people, organisations and his Western Sydney community that sets him apart.
His volunteer work as coach, administrator and event coordinator for netball, rugby league, Olympic and Paralympic events helps keep local sporting groups going, while also providing a link to the community to help battle social isolation, support victims of family and domestic violence, homelessness and drug addiction. His volunteering builds links between different and diverse communities.
One supporter sums up the volunteering impact of the full-time police chief inspector and father of seven: "Bob leaves a legacy of significantly influencing positive and lasting change for women, children, and people from culturally and linguistically diverse groups and Aboriginal and Torres Strait Islander Communities.
"He gives so much for Western Sydney – he's a man of the people."
Bob is a community leader, mentor, and advocate and is a fitting recipient of the 2019 NSW Adult Volunteer of the Year Award.
Narrabeen's Octopus
Joe says: 'This is our resident octopus in the tidal flats near the swimming pool at Narrabeen Headland. The water is about half a metre deep, and the picture was taken laying down on the pool wall and holding my mobile phone camera out at arms length. The okkie comes out when big seas expose the rocks. Normally these rocks are under water and covered in sand.'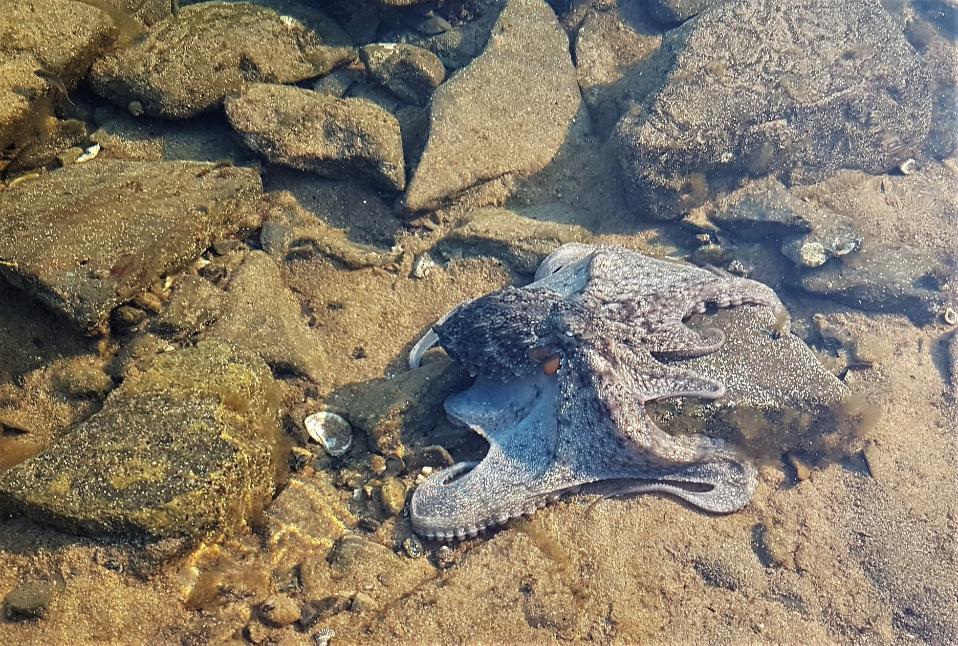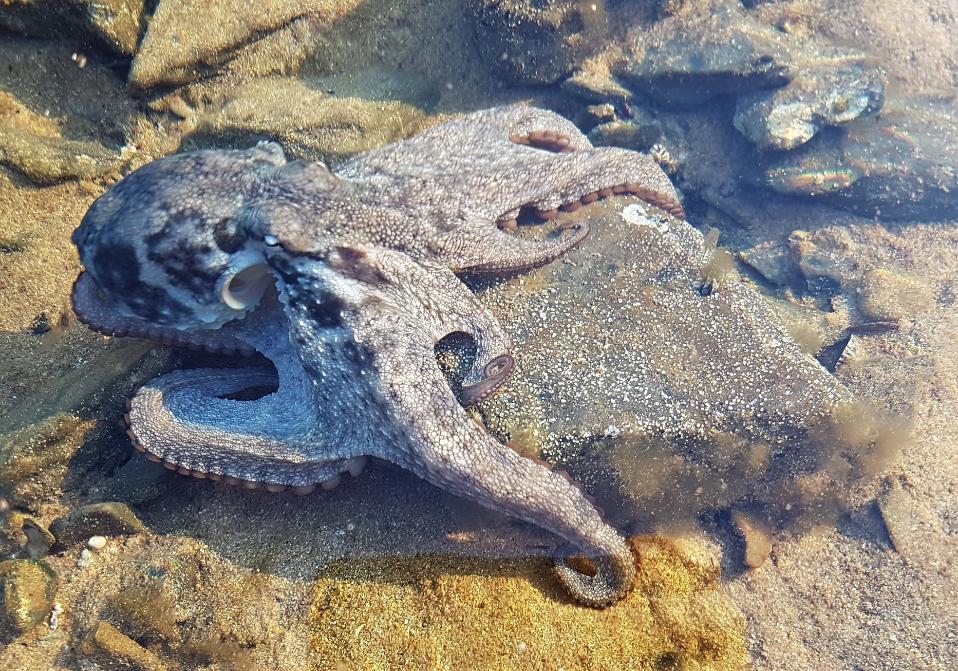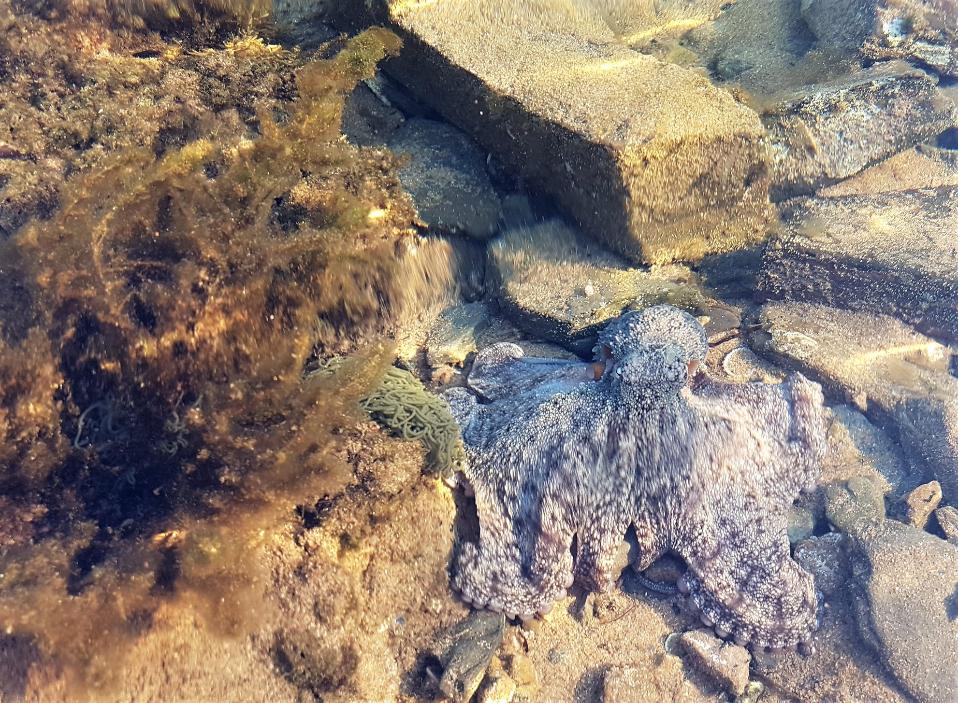 Past Features Archives (pre 2014)
Pittwater Online News was selected for preservation by the State Library of New South Wales and National Library of Australia. This title is scheduled to be re-archived regularly.
Archived Issues (2014 on) may be accessed here: pandora.nla.gov.au/tep/143700