December 8 - 14, 2019: Issue 432

Carols At The Beach 2019
December 7, 2019
Avalon Beach Surf Life Saving Club with the support of sponsors and the local business community proudly presented Carols at the Beach at Avalon Beach on the 7th December 2019. In response to the catastrophic bushfires that have been occurring, all money collected in tins this year went to the volunteers at the Rural Fire Service, Warringah-Pittwater Headquarters at Terrey Hills.
The Carols at The Beach annually brings the Pittwater community together for a night of singing, Christmas celebration and fireworks all set against the spectacular backdrop of Avalon Beach. This year the Carols featured performances from local musicians Lara Duncan, Kasey Kramer, The Rions, and the fantastic voices of the Jubilation Choir, which was formed in 1993 by world renowned local chanteuse Joy Yates. The evening also includes a market style food fair and a visit by Santa.
This free community event, attracting well over 3000 people every year, has been running since 2014 and would not be possible without the generous support of our Platinum Sponsors, McGrath Avalon and Gold Sponsor Aveo and supporters Johnson Bros Mitre 10 and the Avalon Palm Beach Business Chamber.

Ashley Cardiff, President of Avalon Beach SLSC, welcomed all, stating:
I would like to personally thank all our amazing volunteers. It is an accomplishment that such an event can be run so professionally when organised and run entirely by volunteers. Thanks once again top our event manager Volker Klemm and his team of Di Cutrie, Kalinda Hawson, Leanne Austin, Tom Waters, Alan Moran, Richard Cole and many others.

We are also very grateful to the scores of lifesavers, Club Members, friends of Avalon Beach SLSC and local businesses who have donated raffle prizes and worked incredibly hard to set up, run and support this evening.

Avalon Beach Surf Life Saving Club is a community club and a community building. I invite all members of our community to participate in our classes during the week, hire our venue for celebrations or come and have a drink at the bar and enjoy the view from the verandah on a Friday evenings and Sunday afternoons. We are also delighted to welcome new members.

On behalf of Avalon Beach SLSC I wish you and your families a safe and happy Christmas. Our members love patrolling our wonderful beach, but we don't want you to become one of our statistics, so please, always swim between the flags.
A photo album has been made available of this year's Carols at the Beach HERE for those who would like to download images for their own Family Albums. A few of these run below. Pictures by A J Guesdon.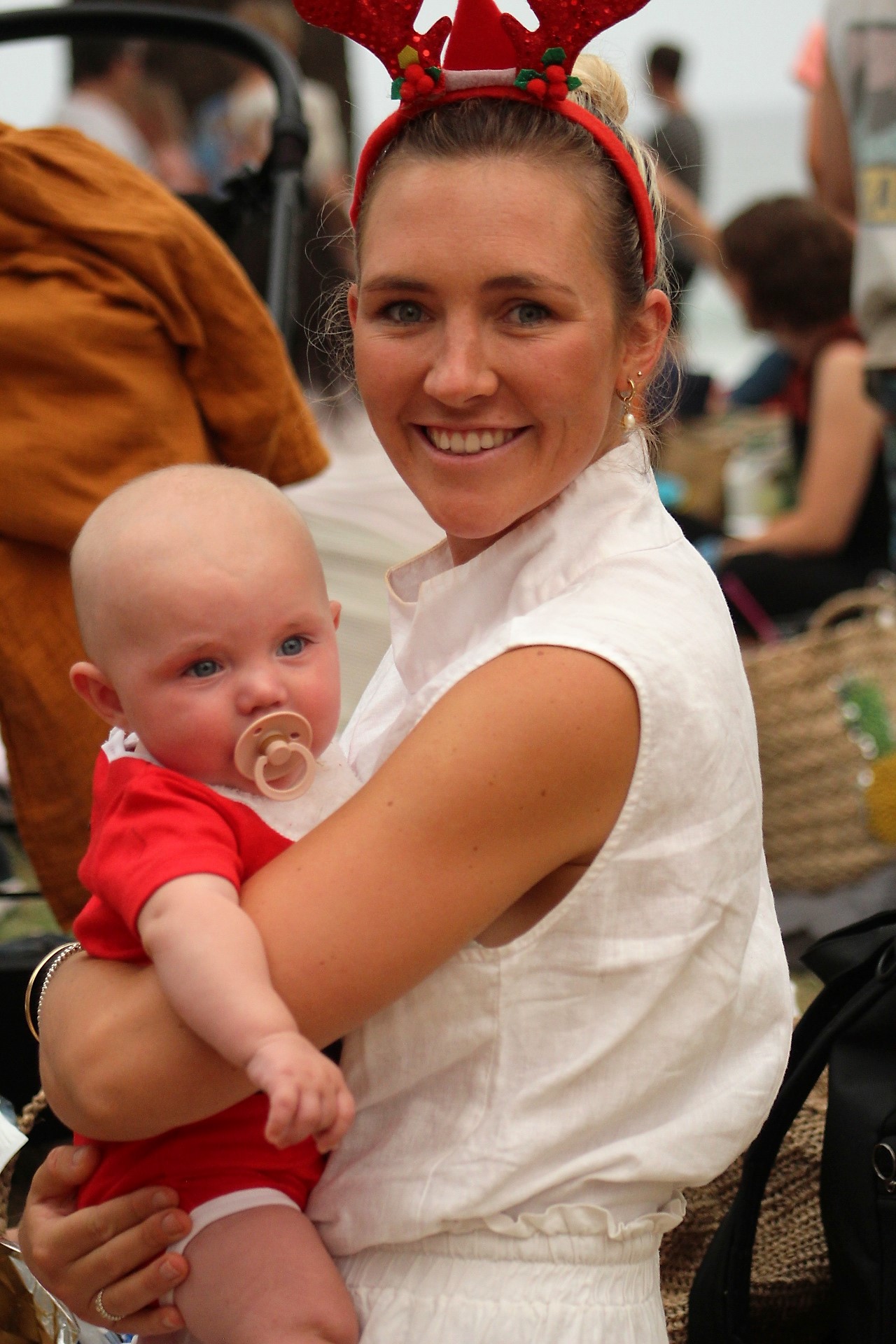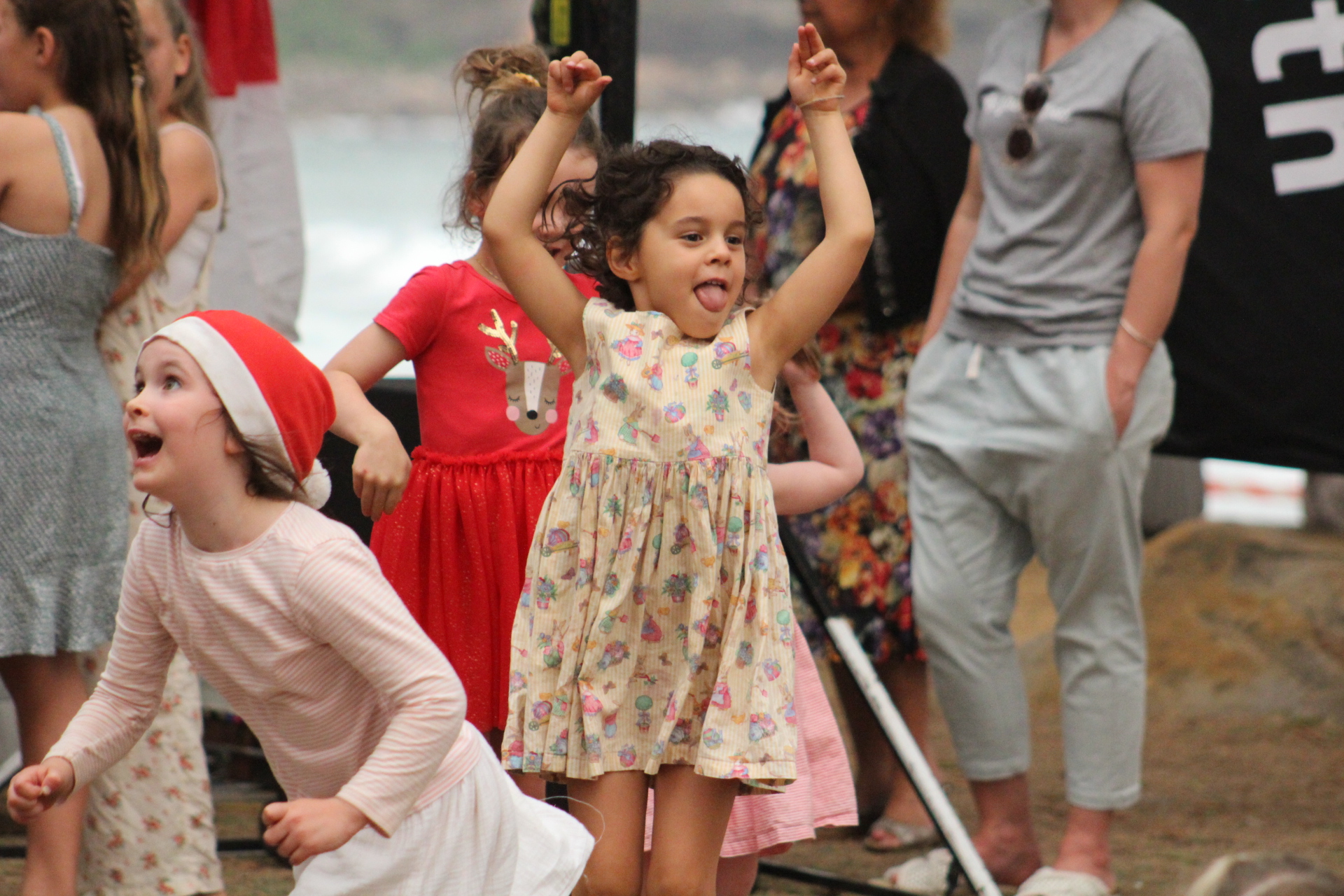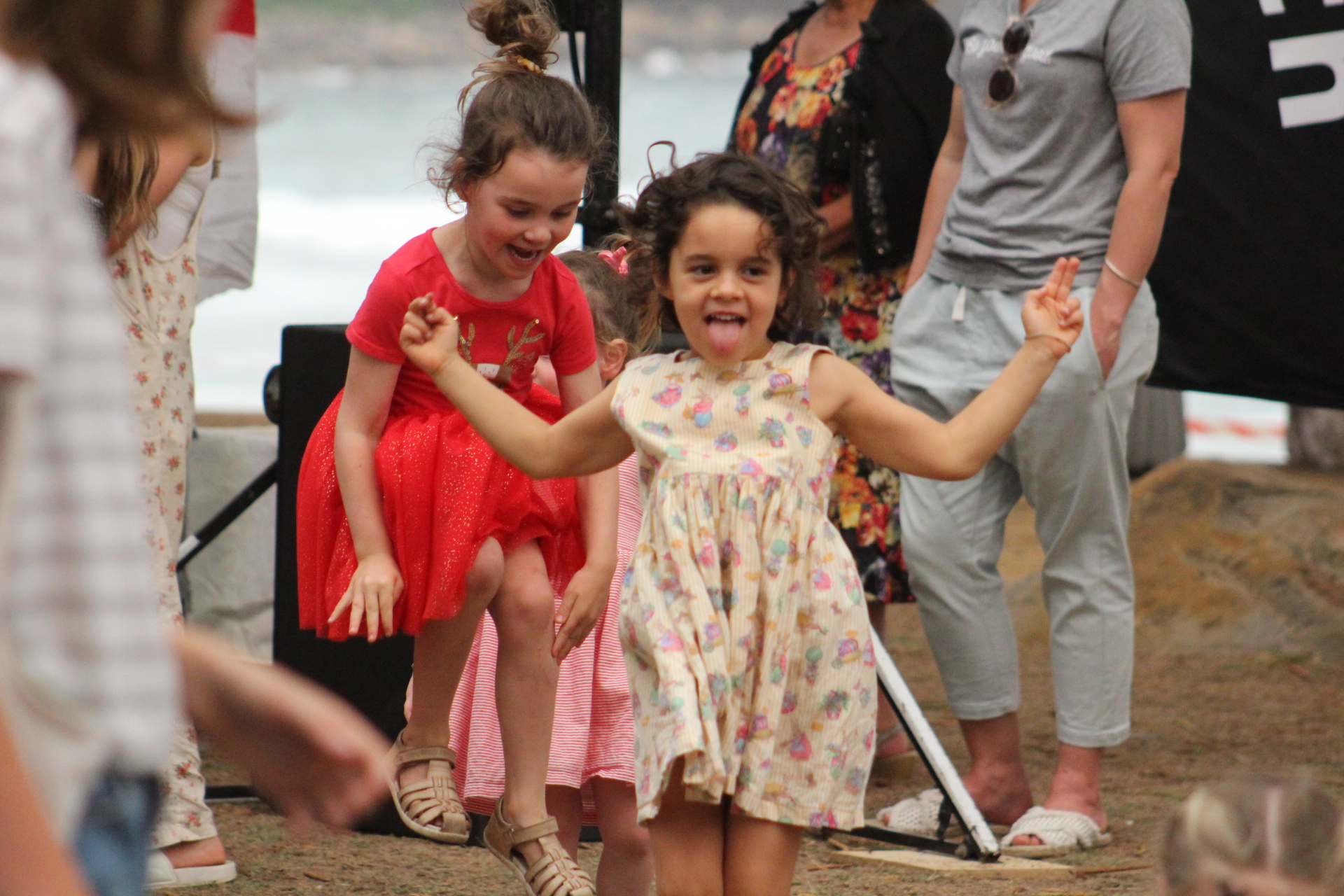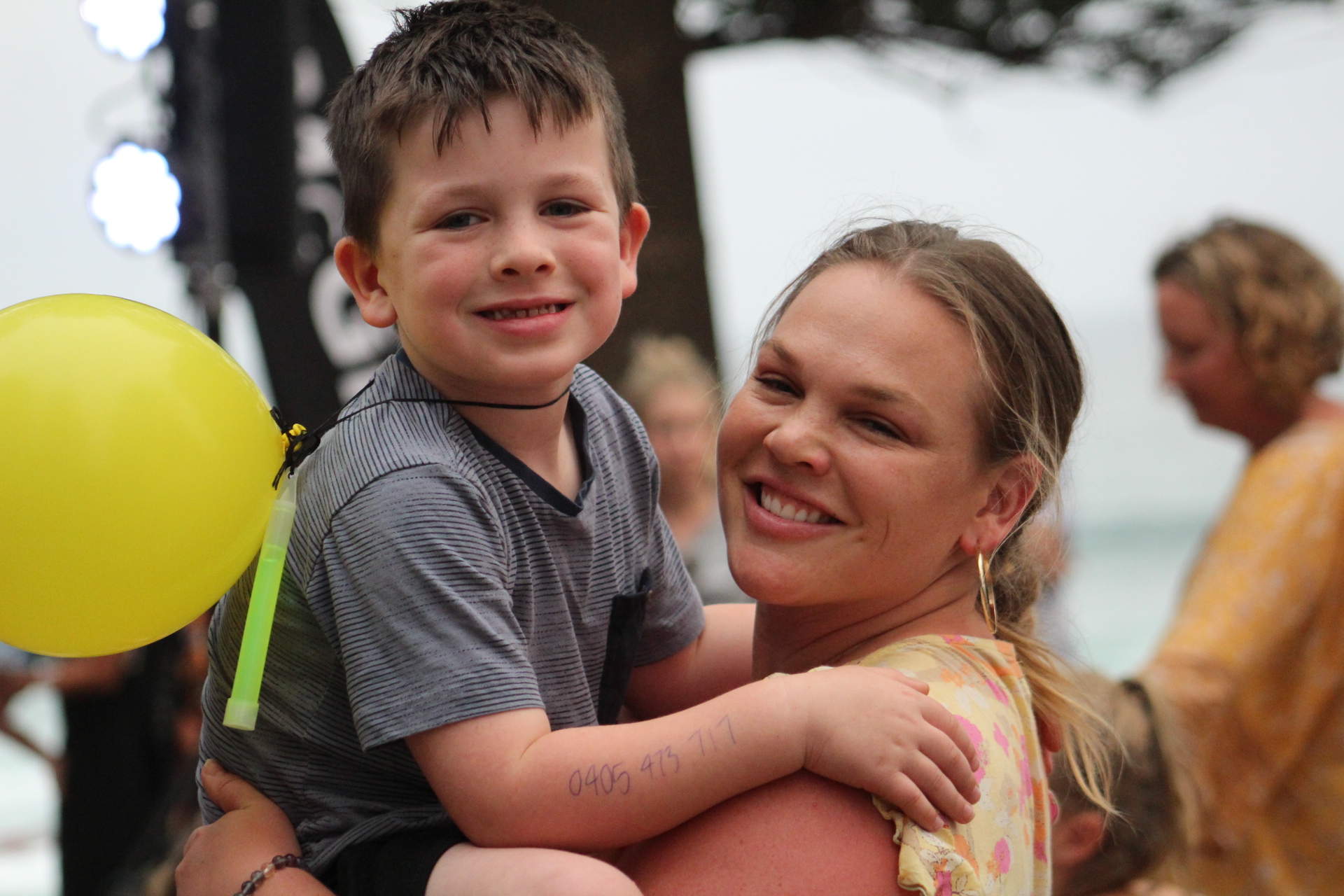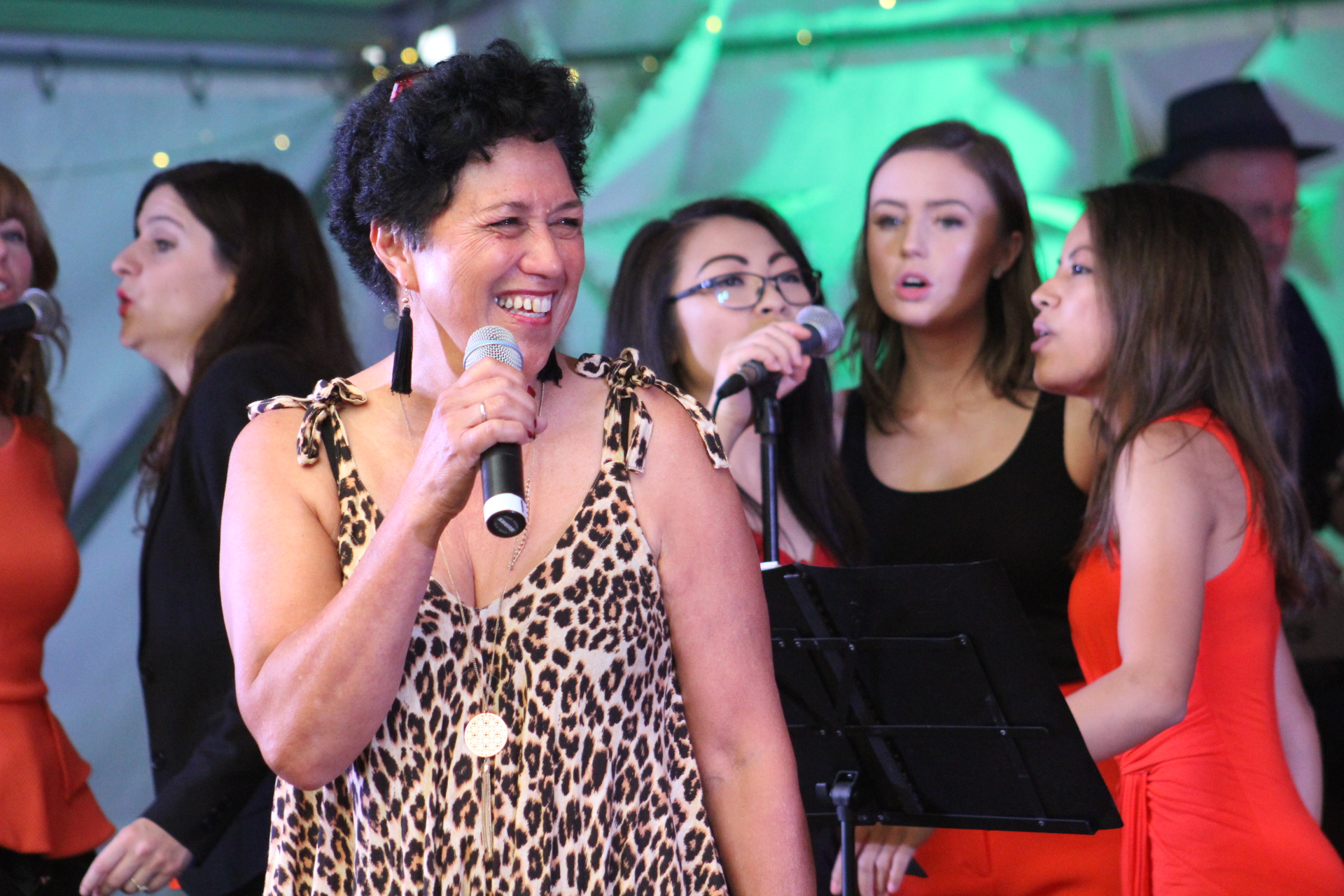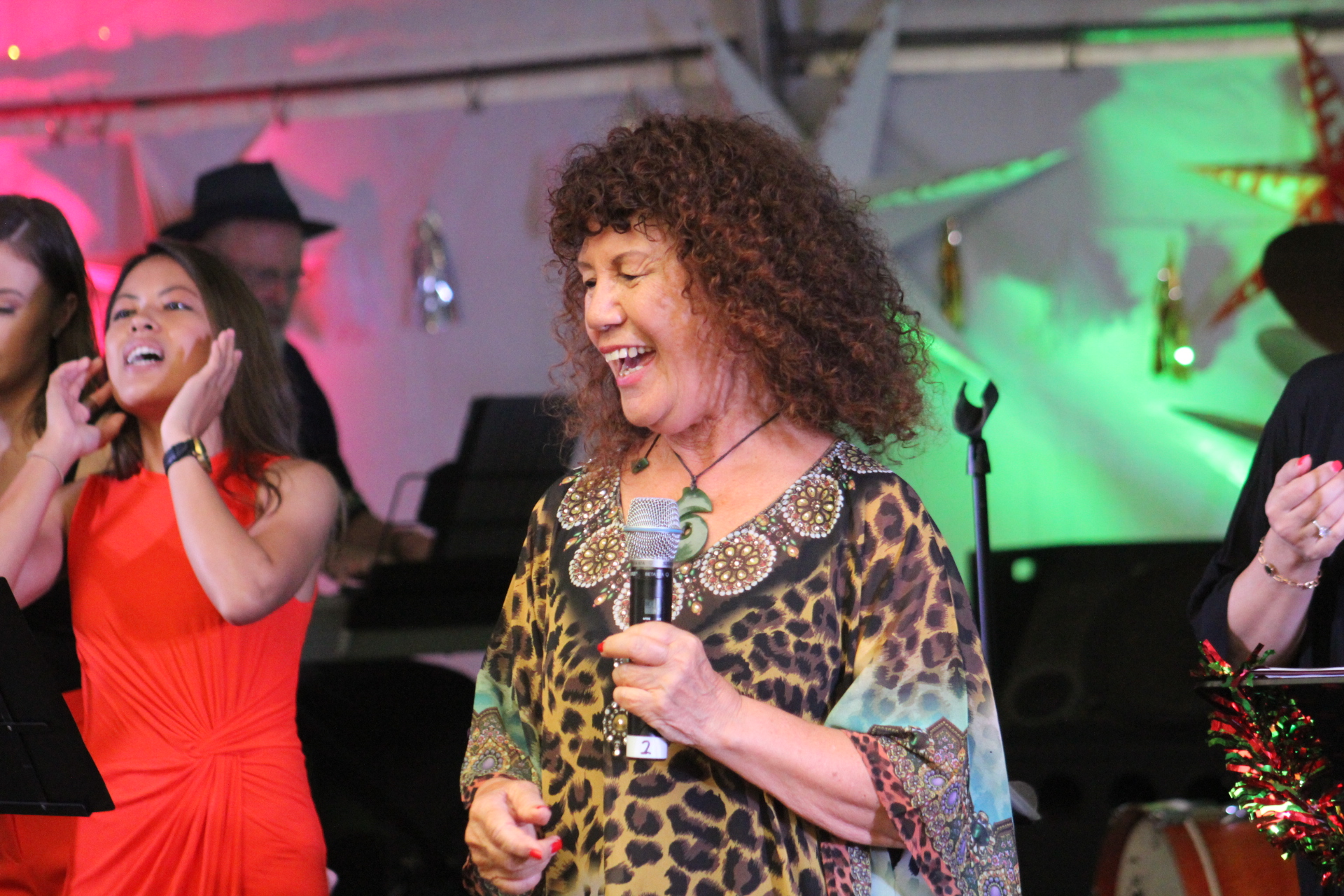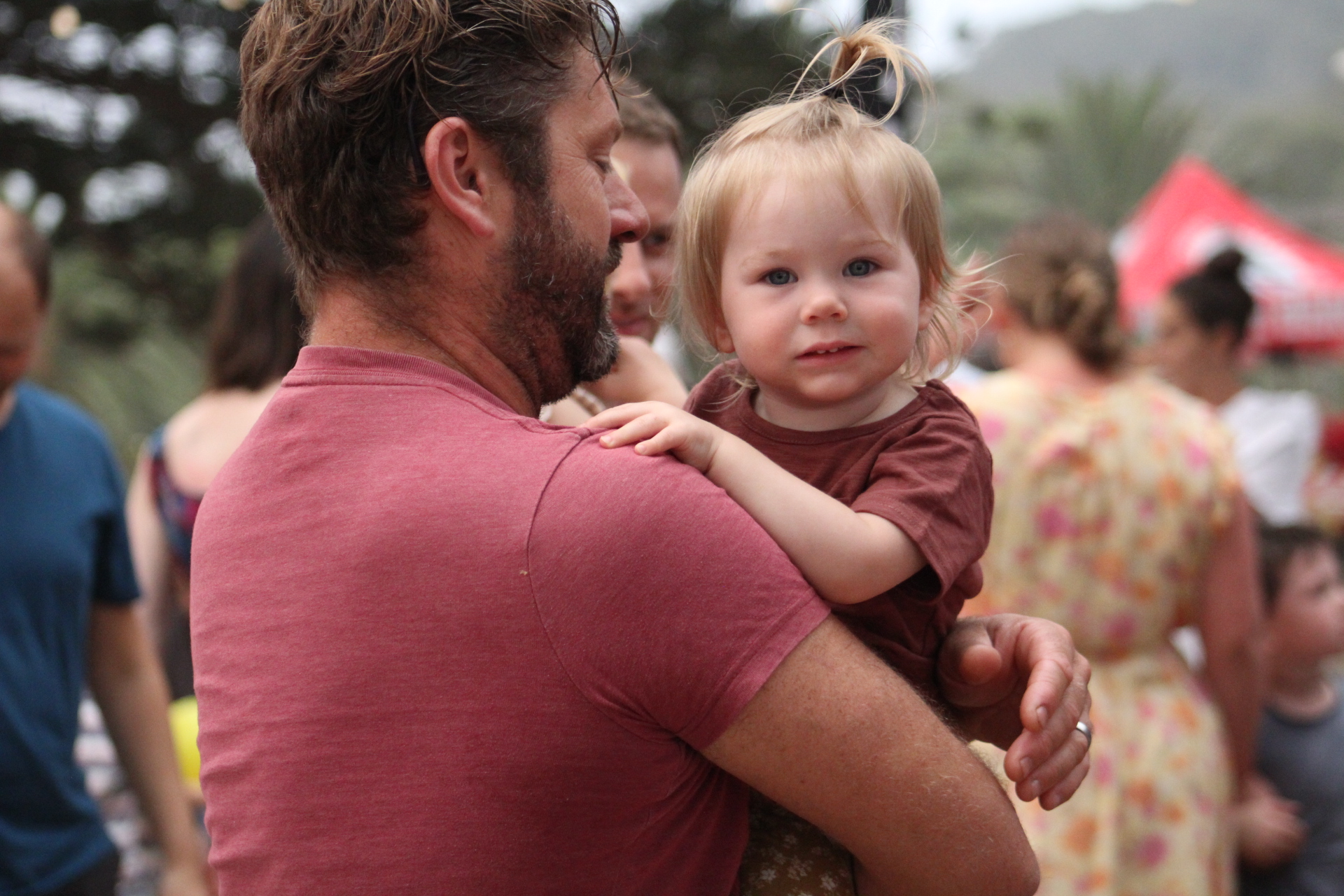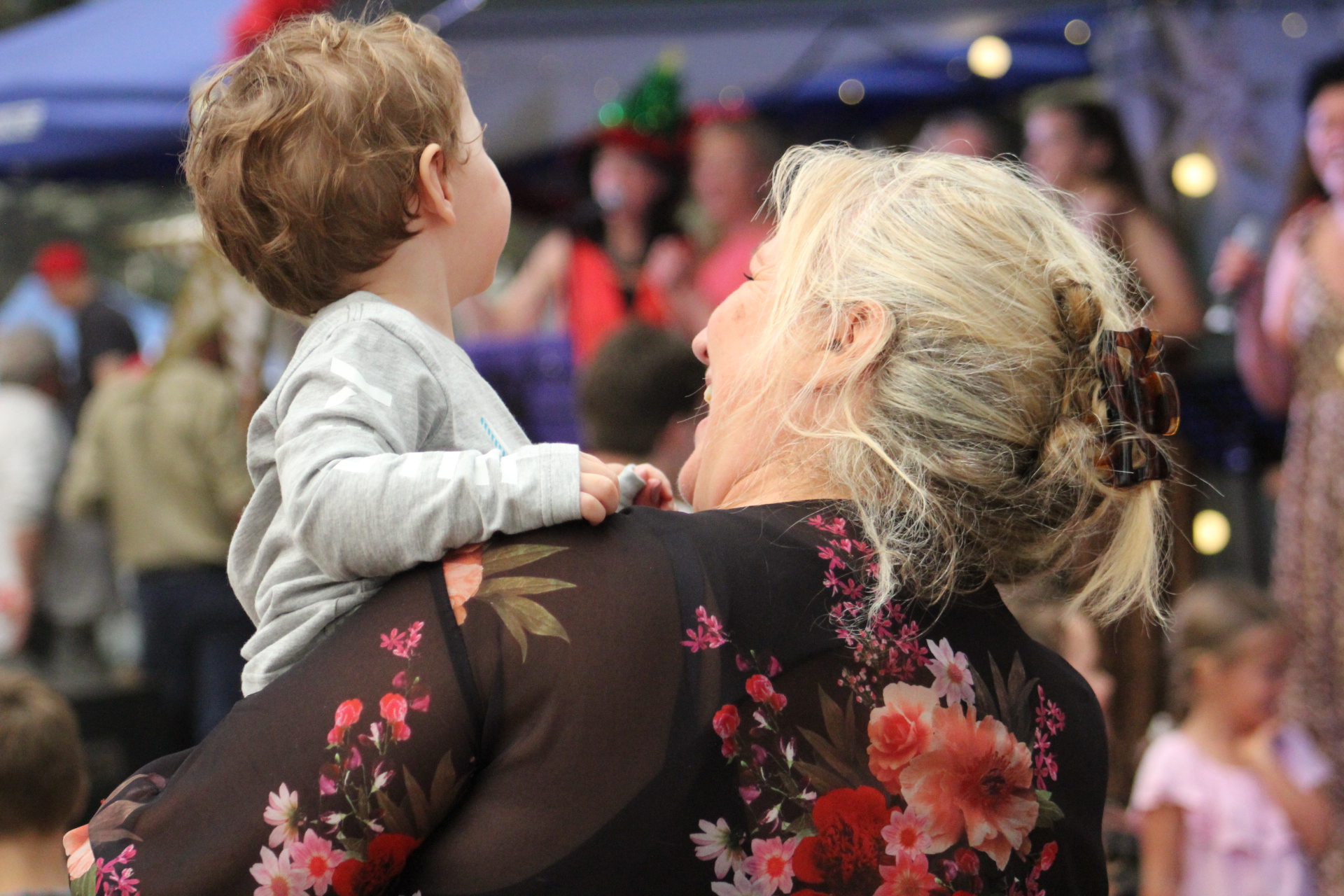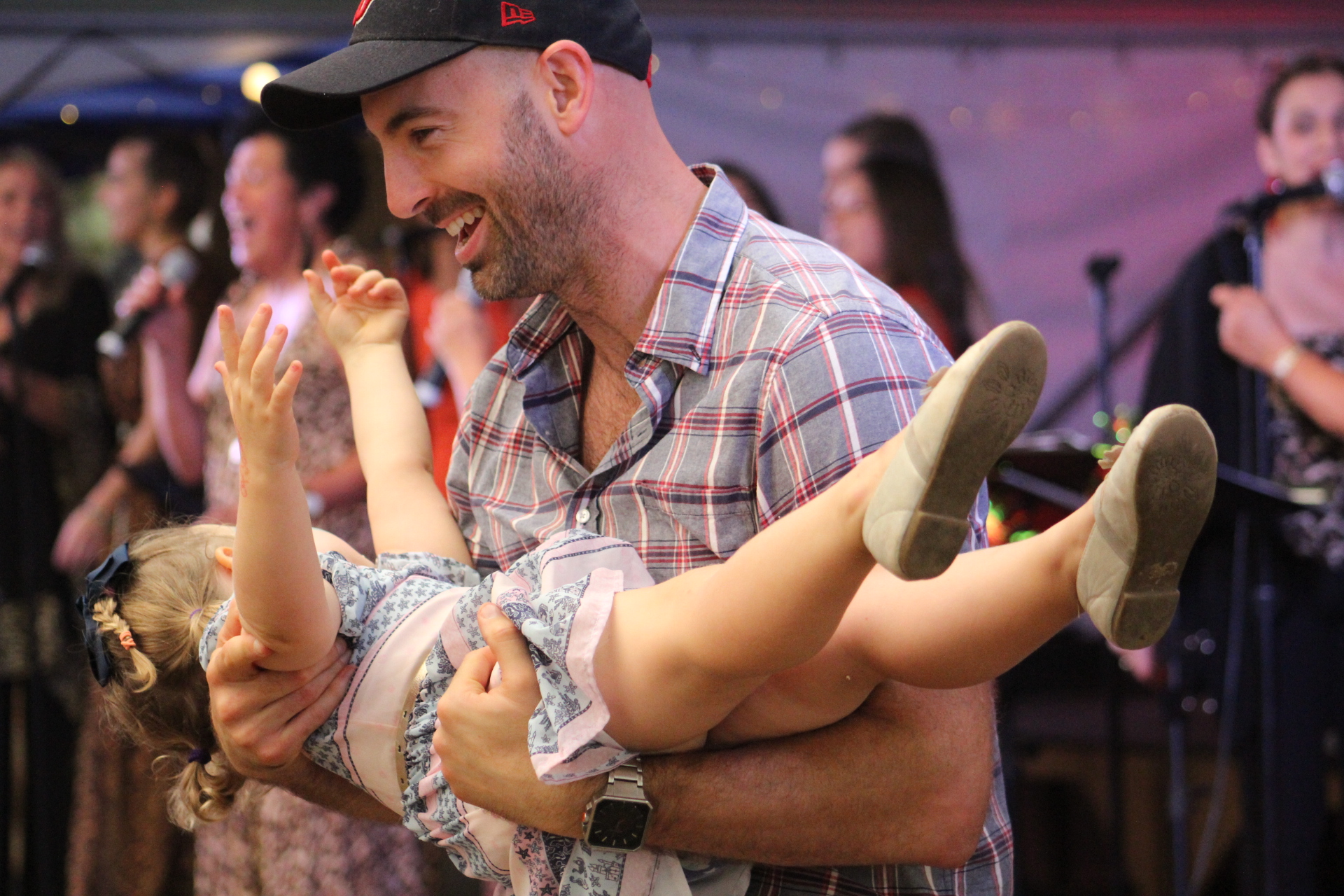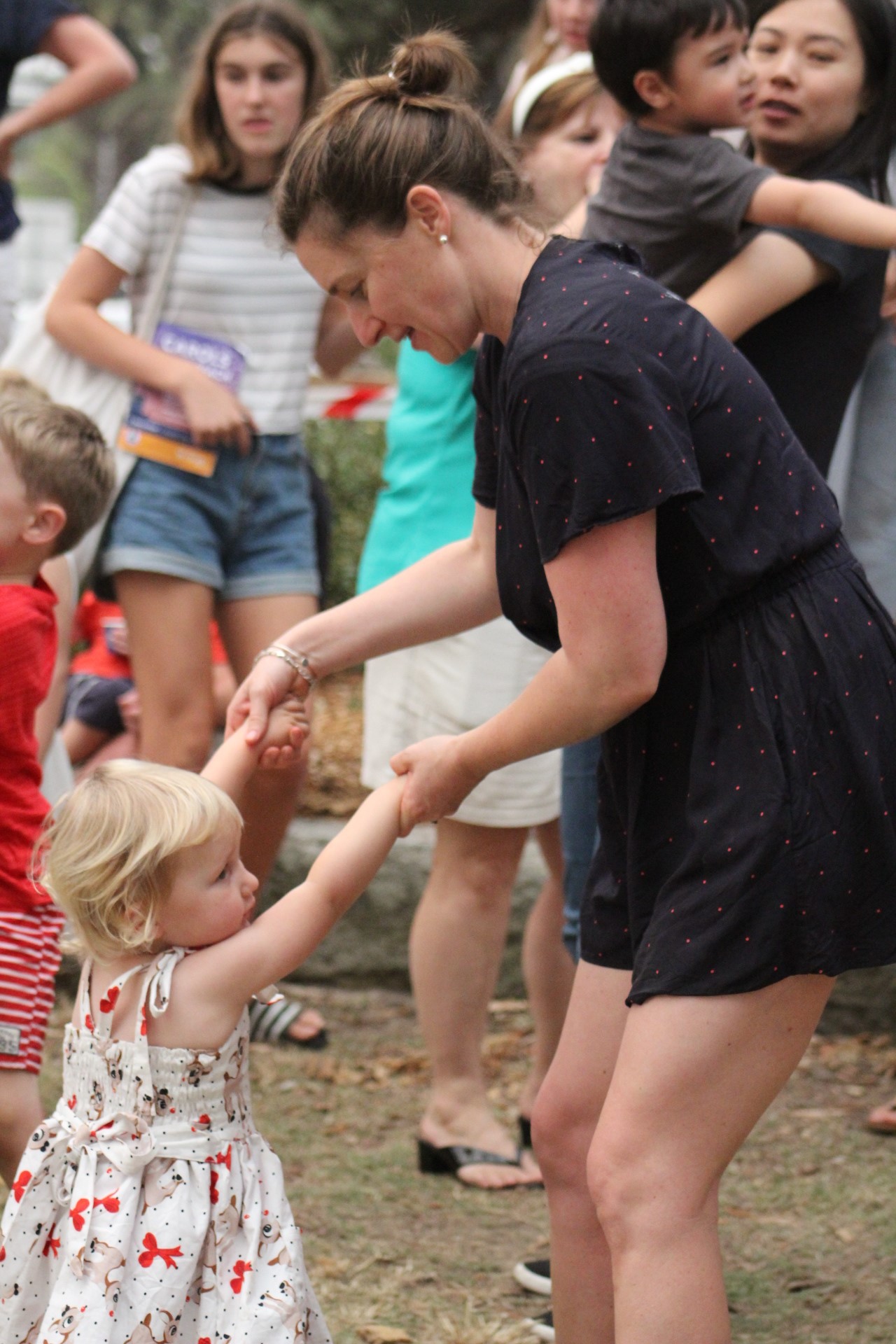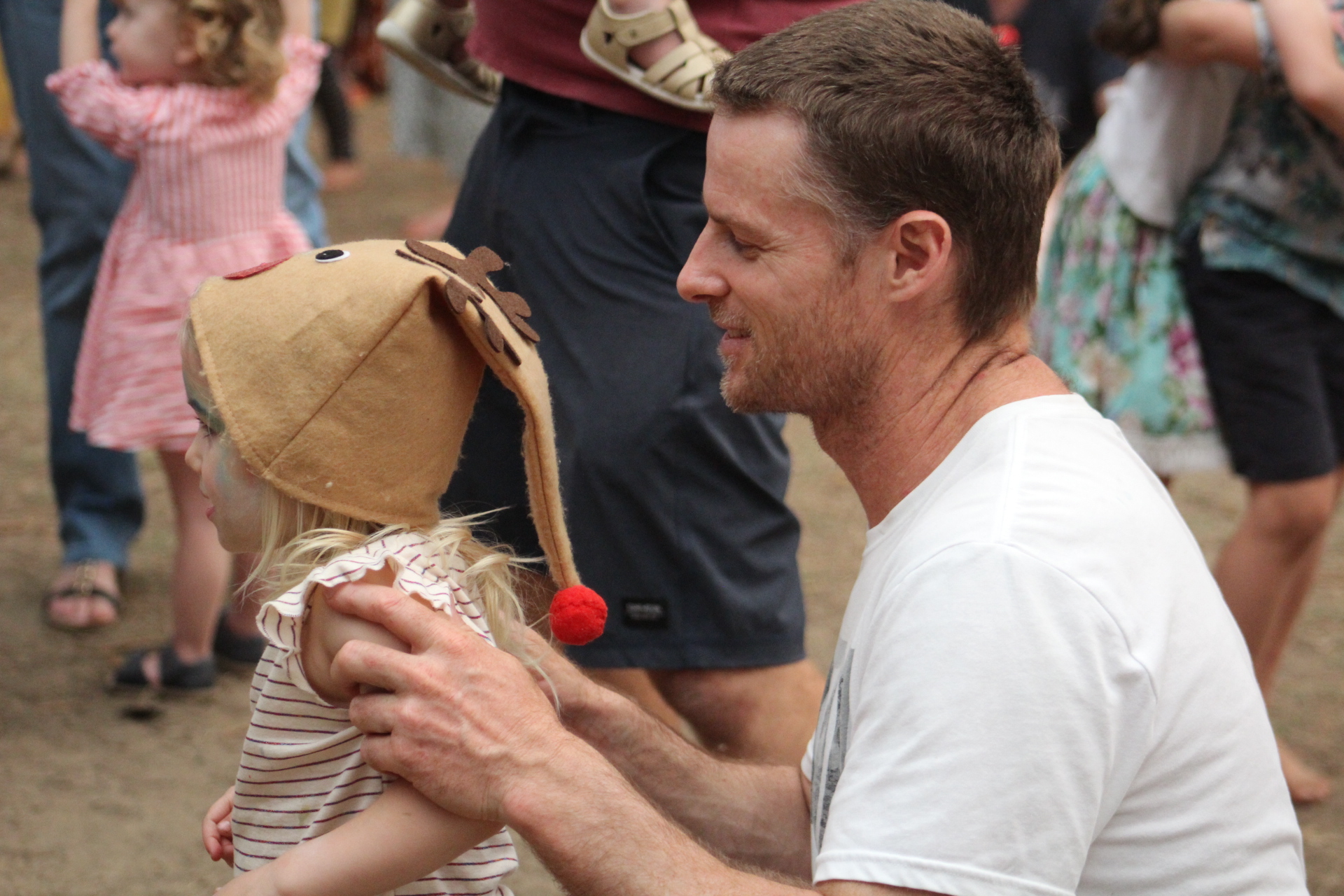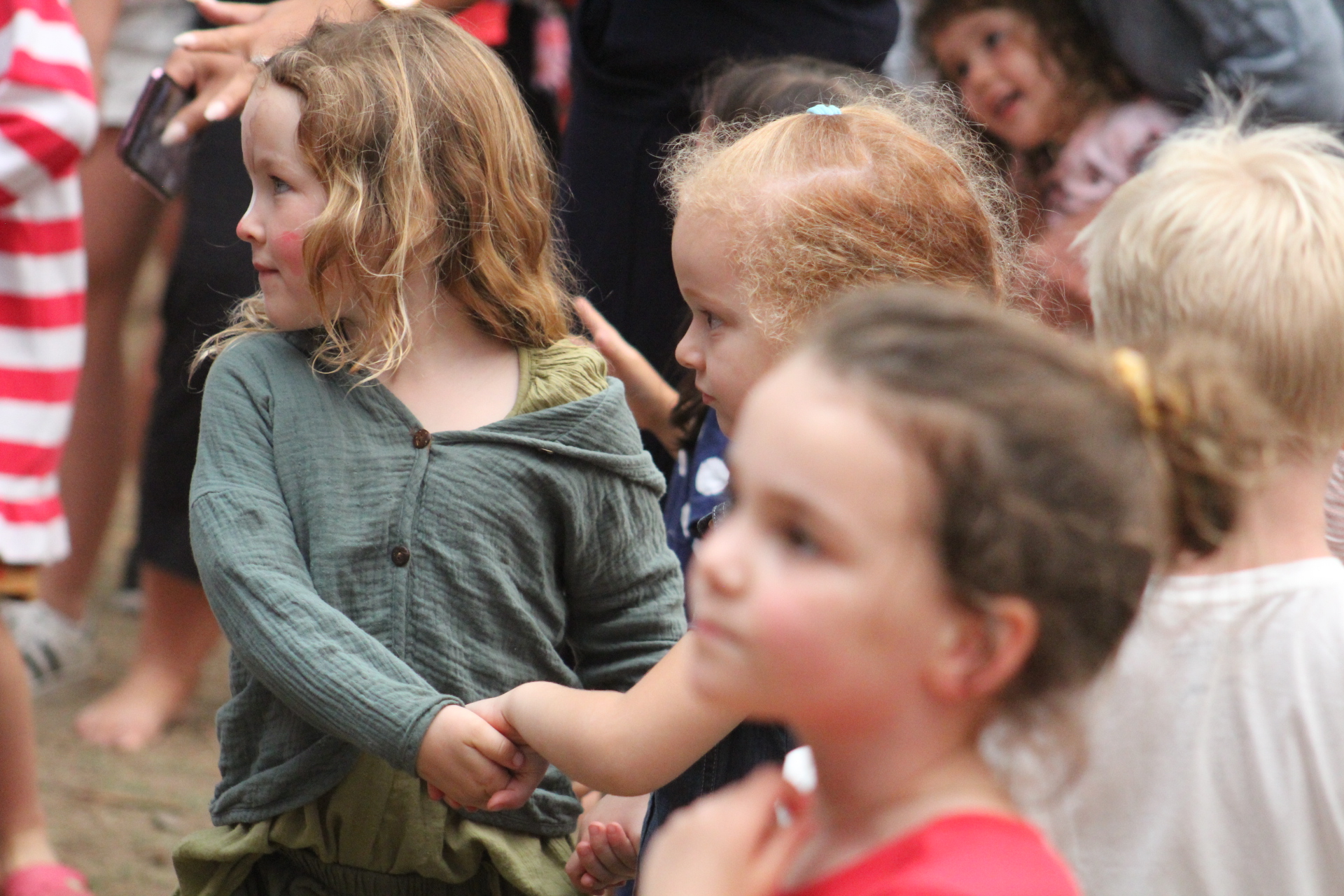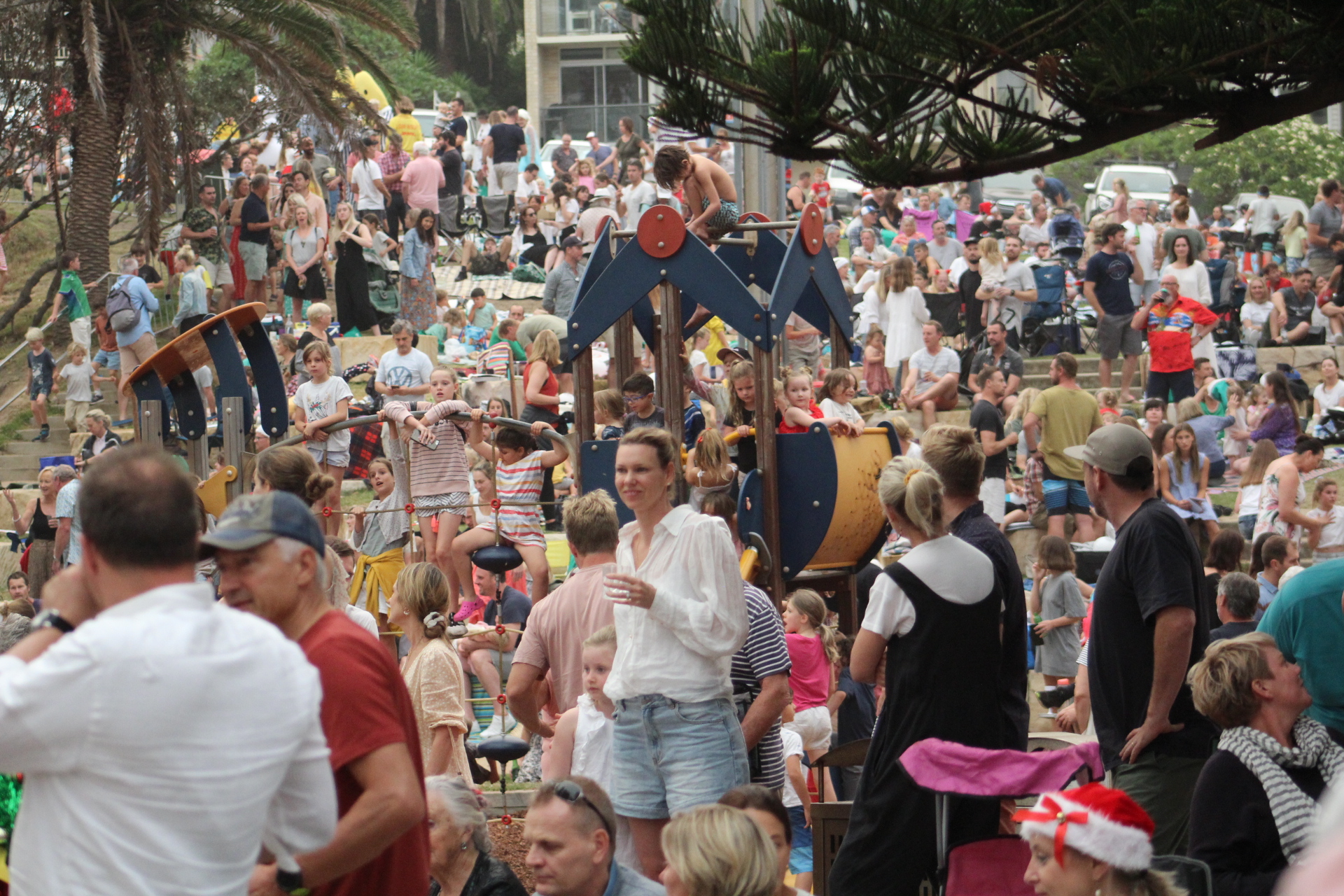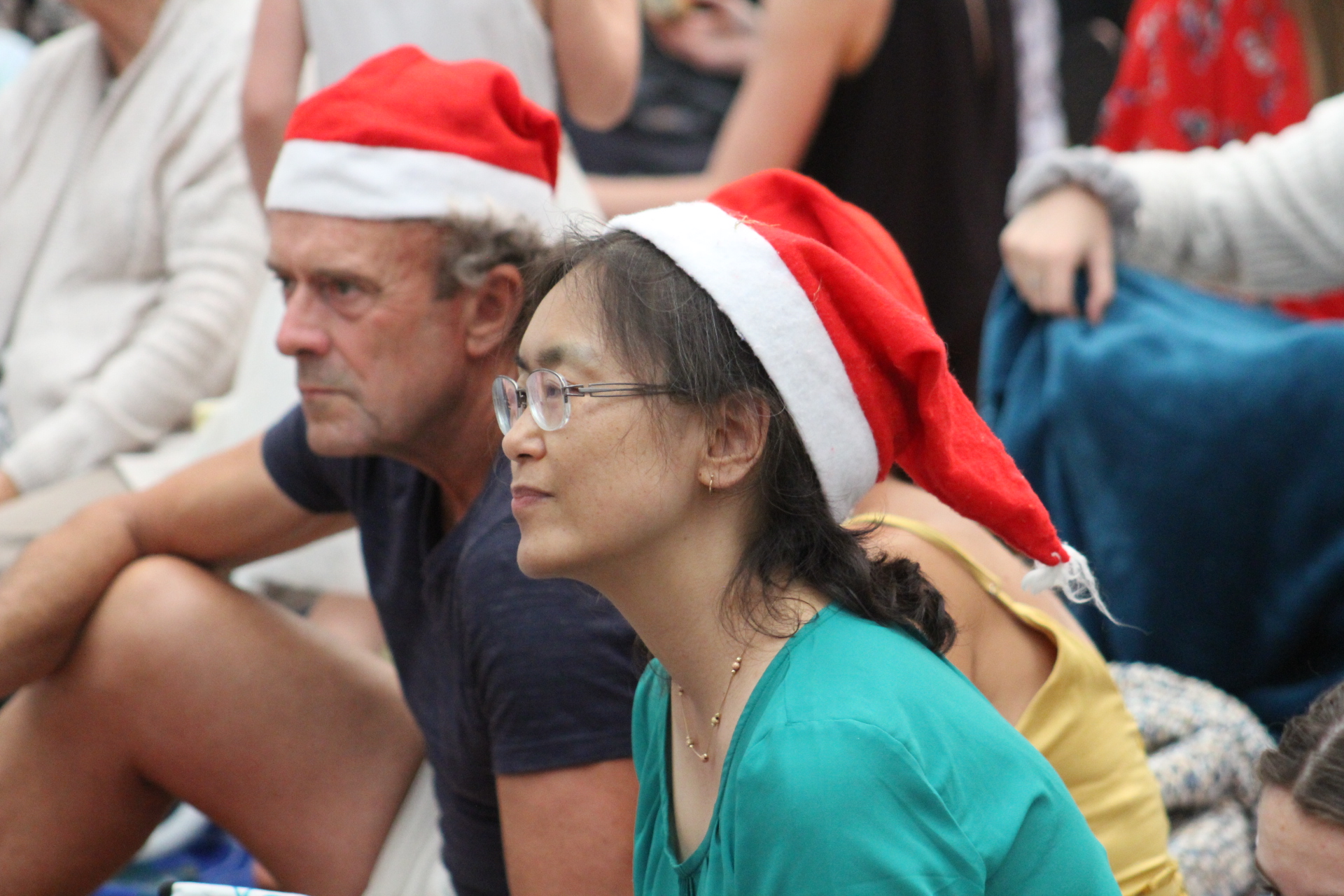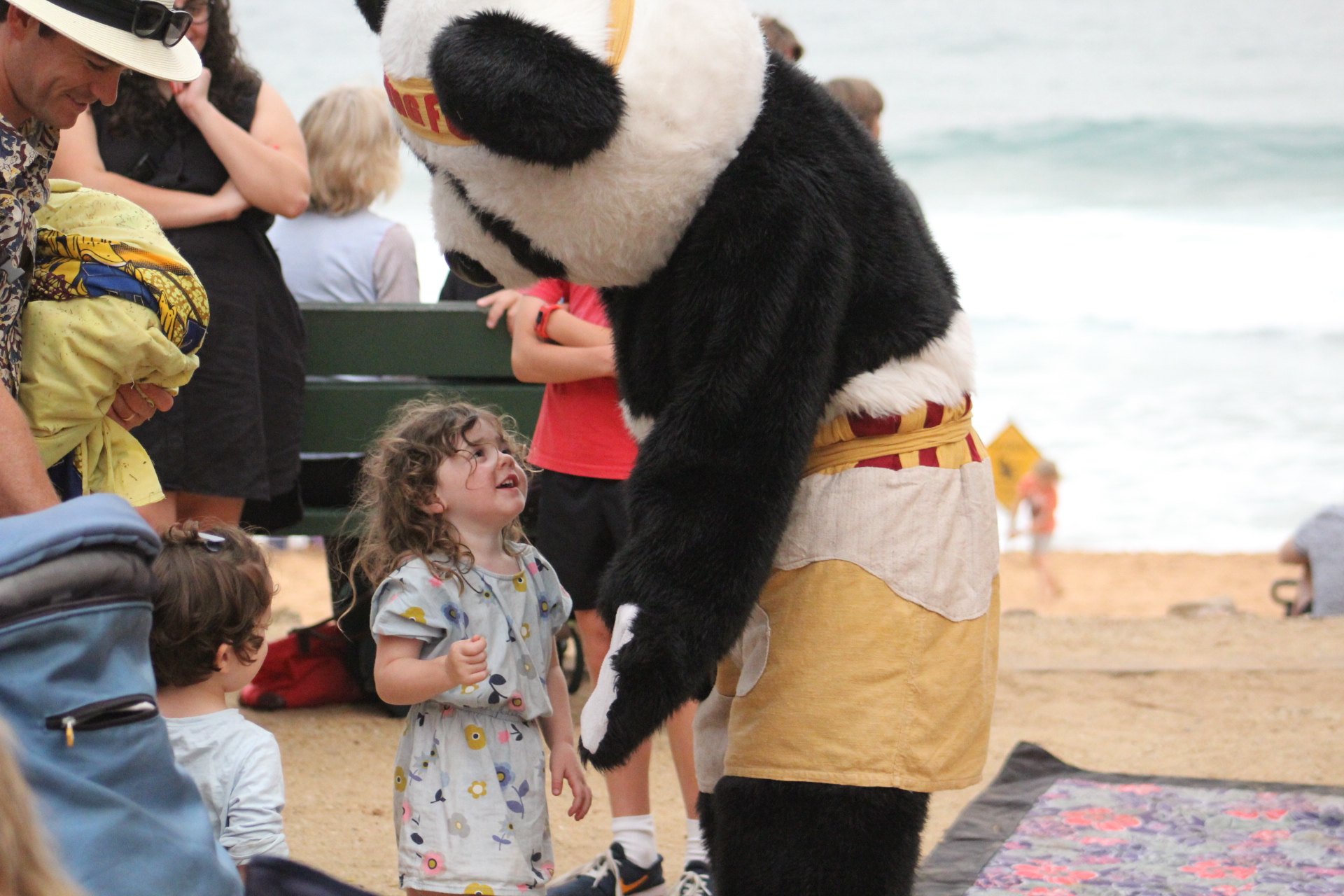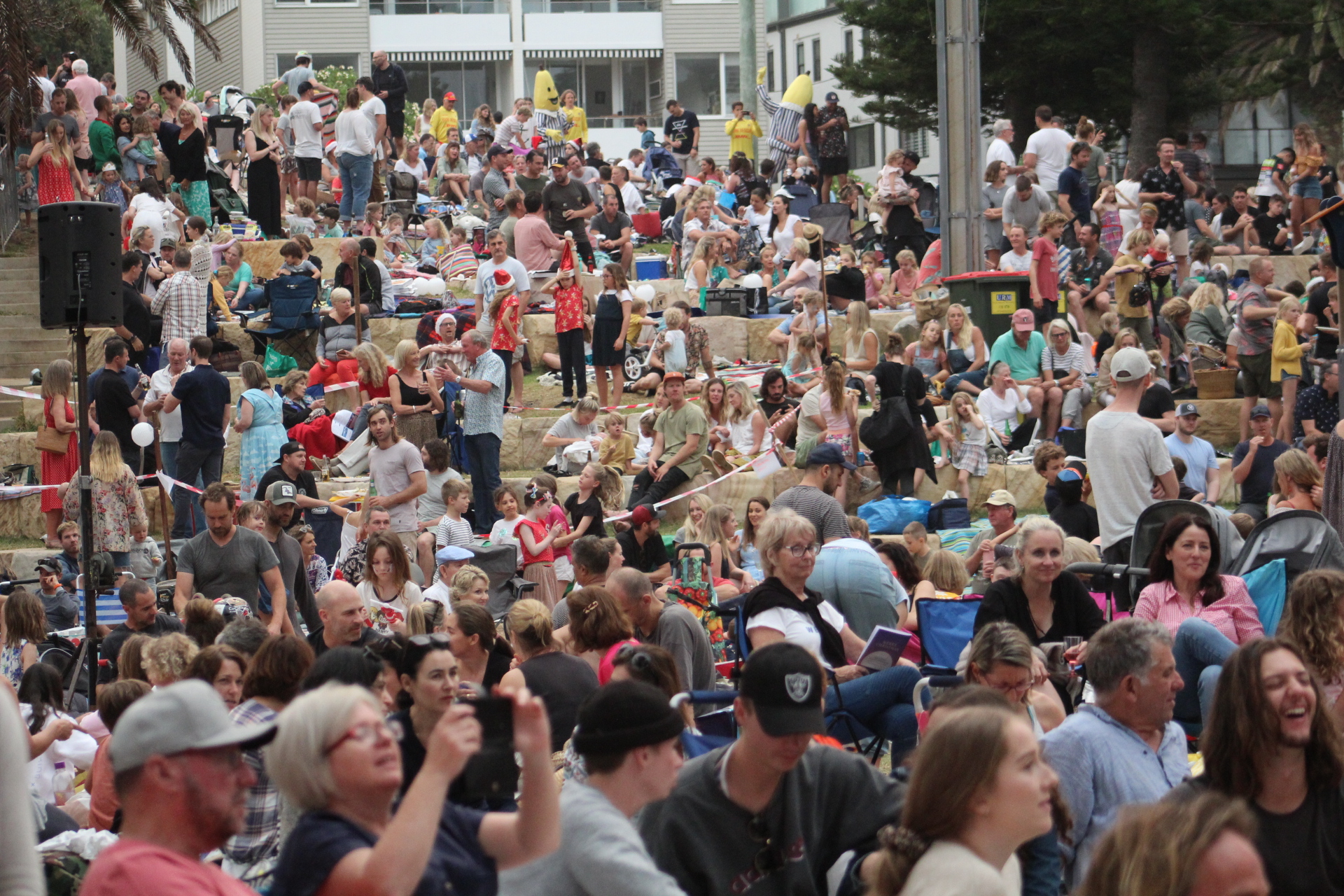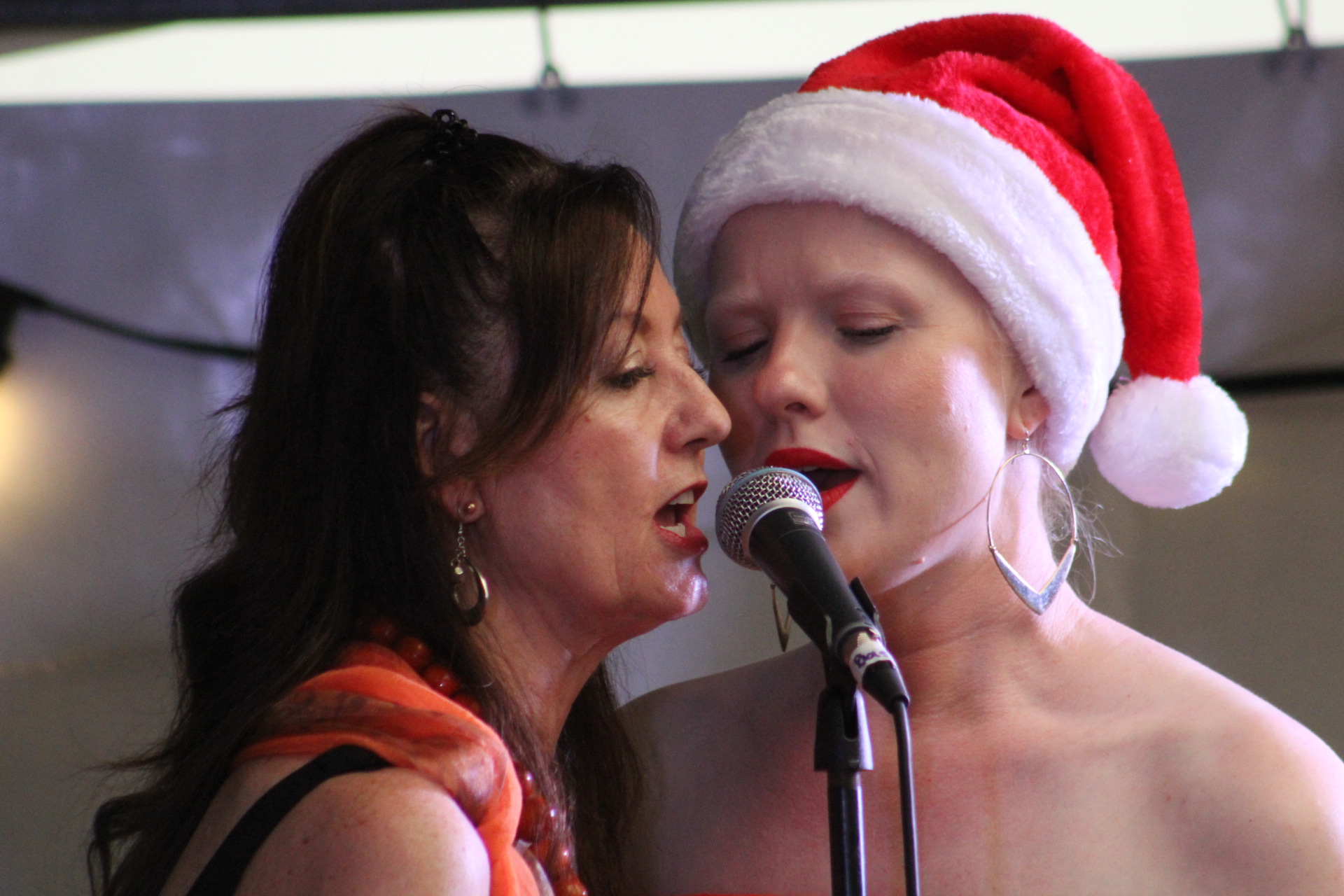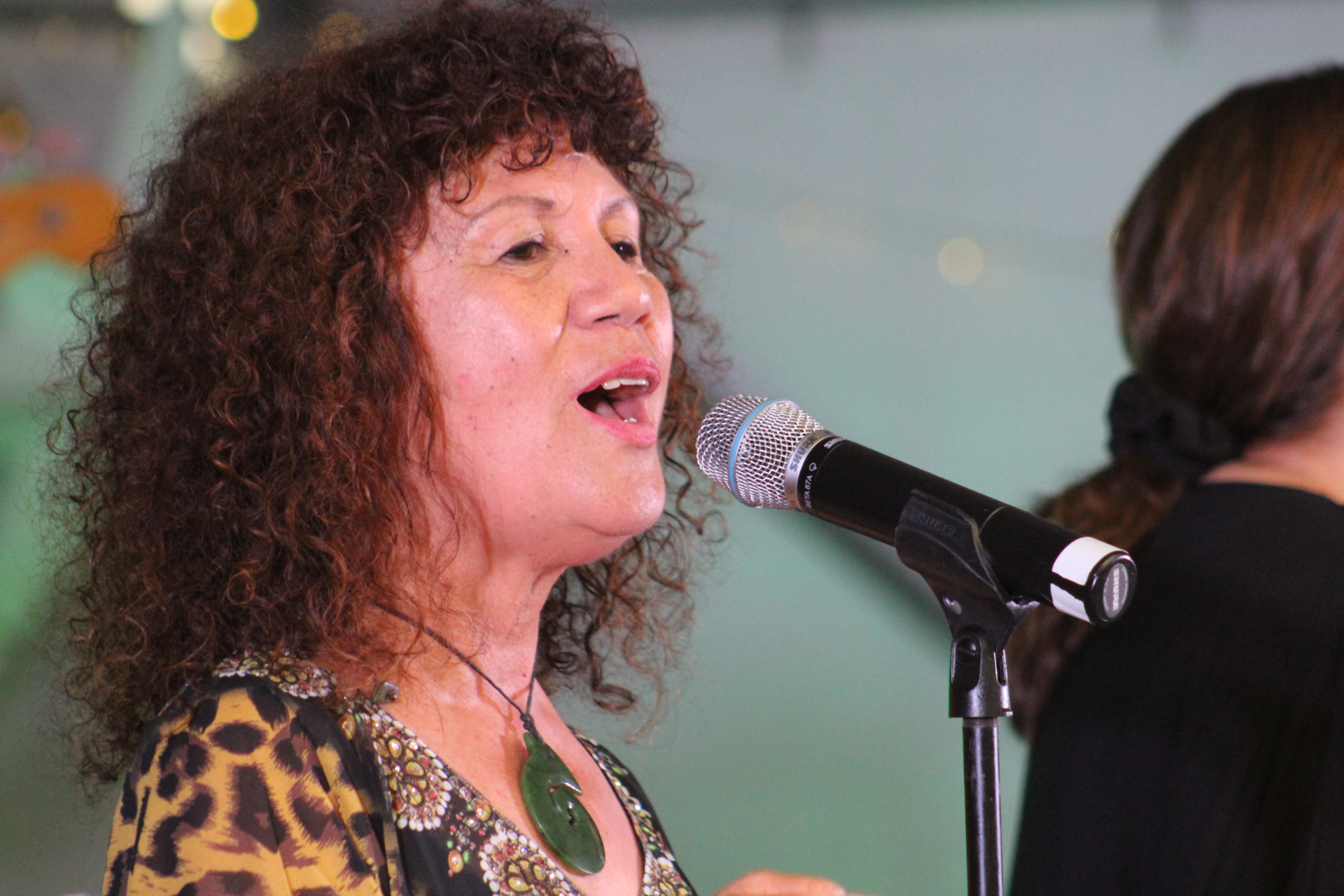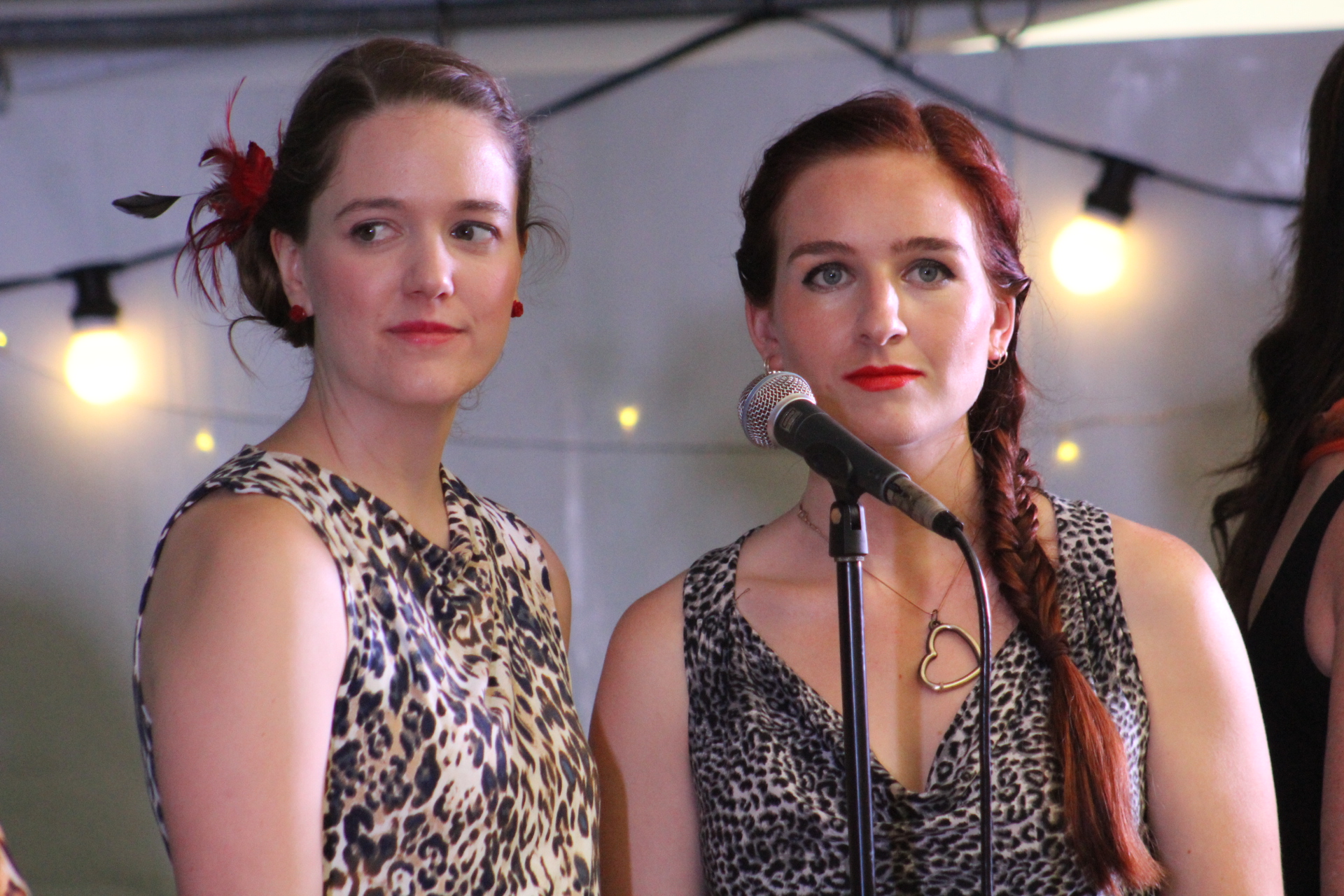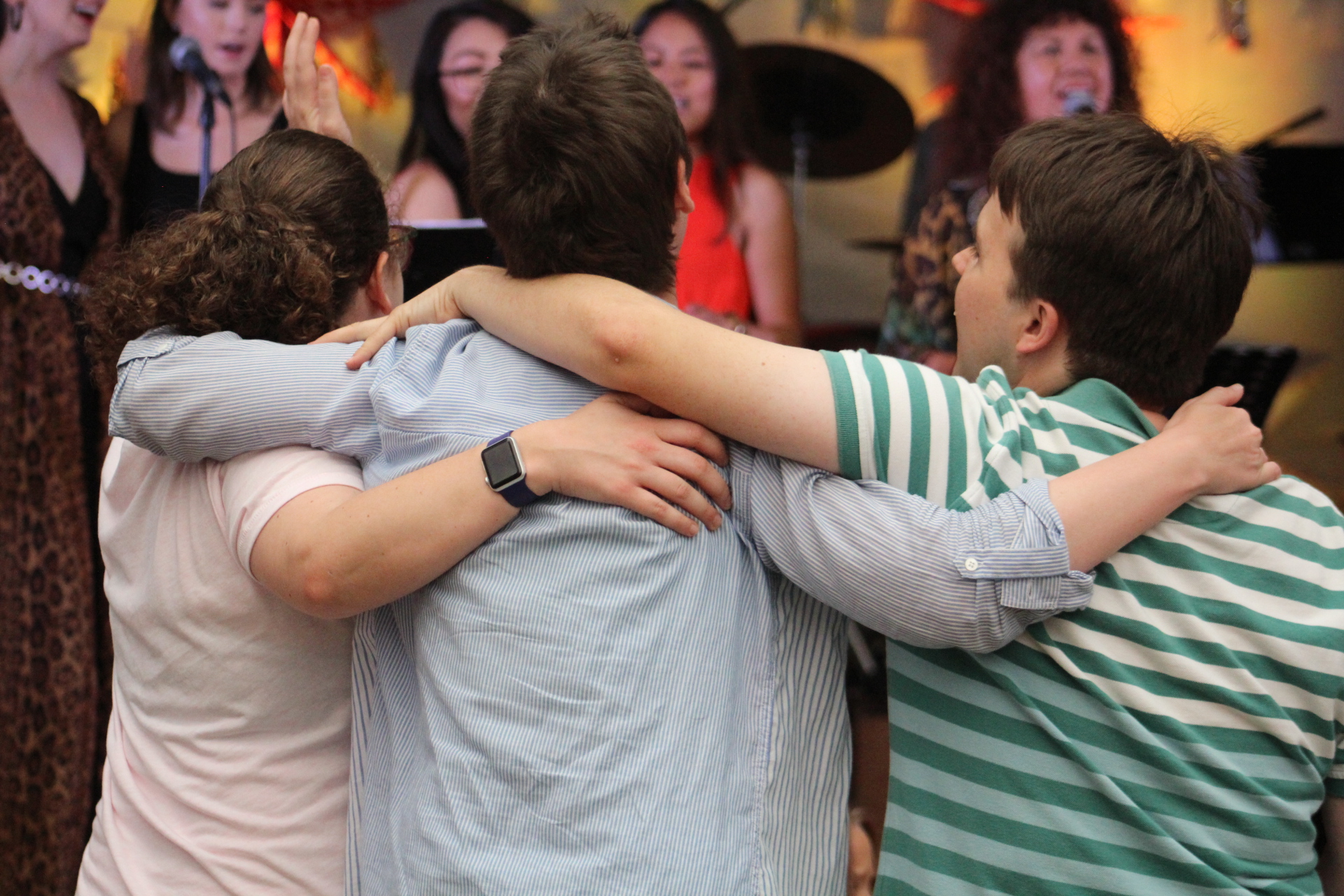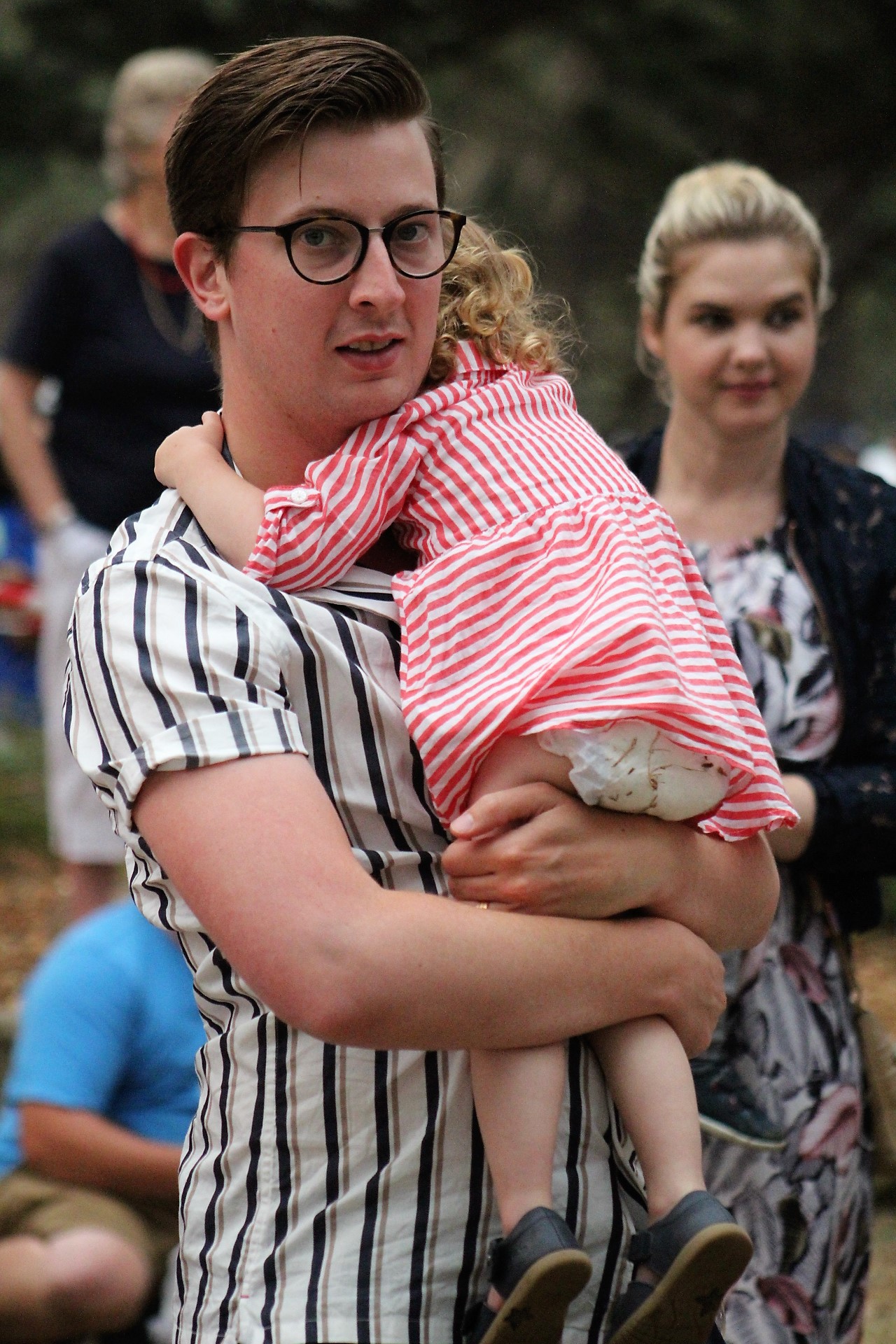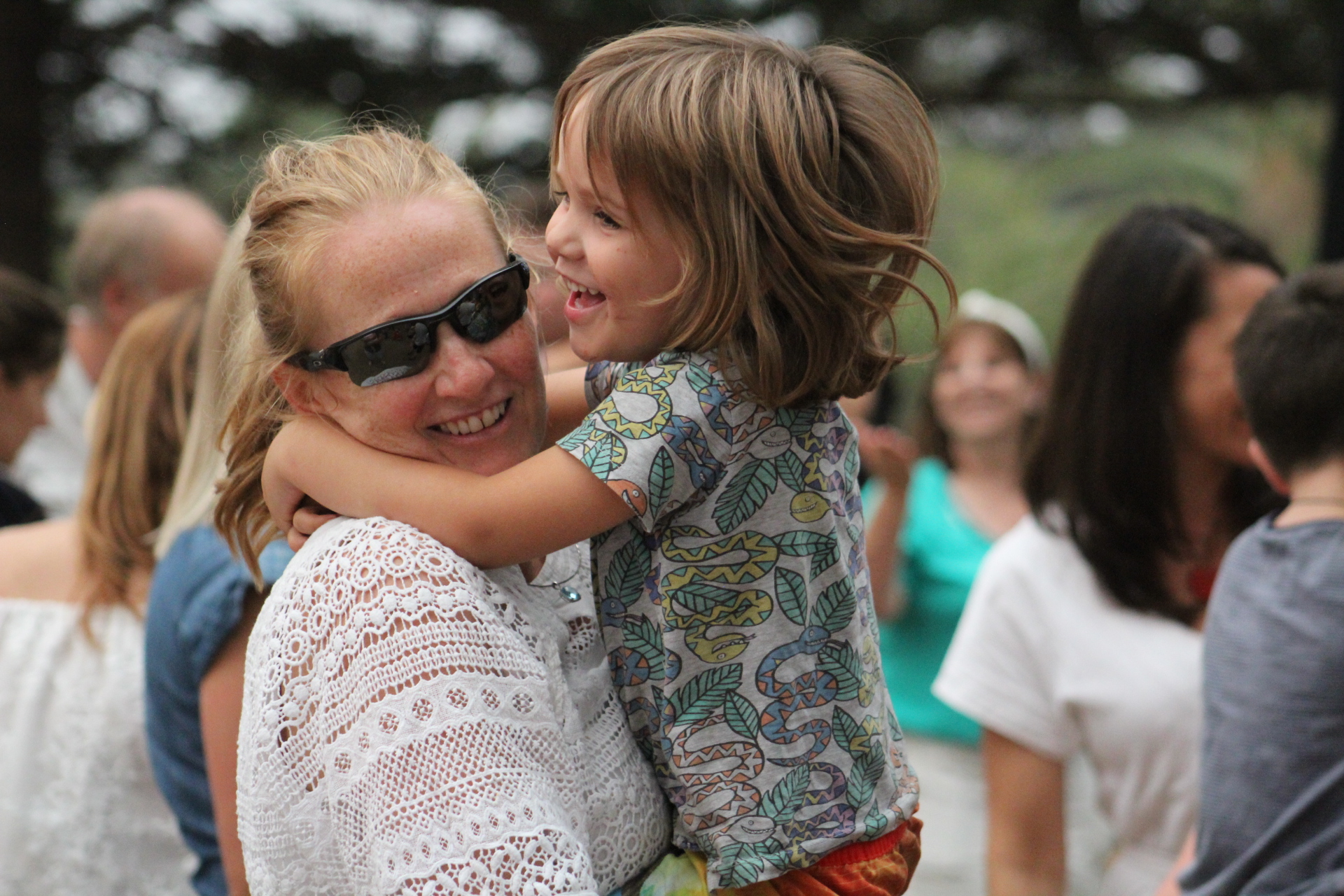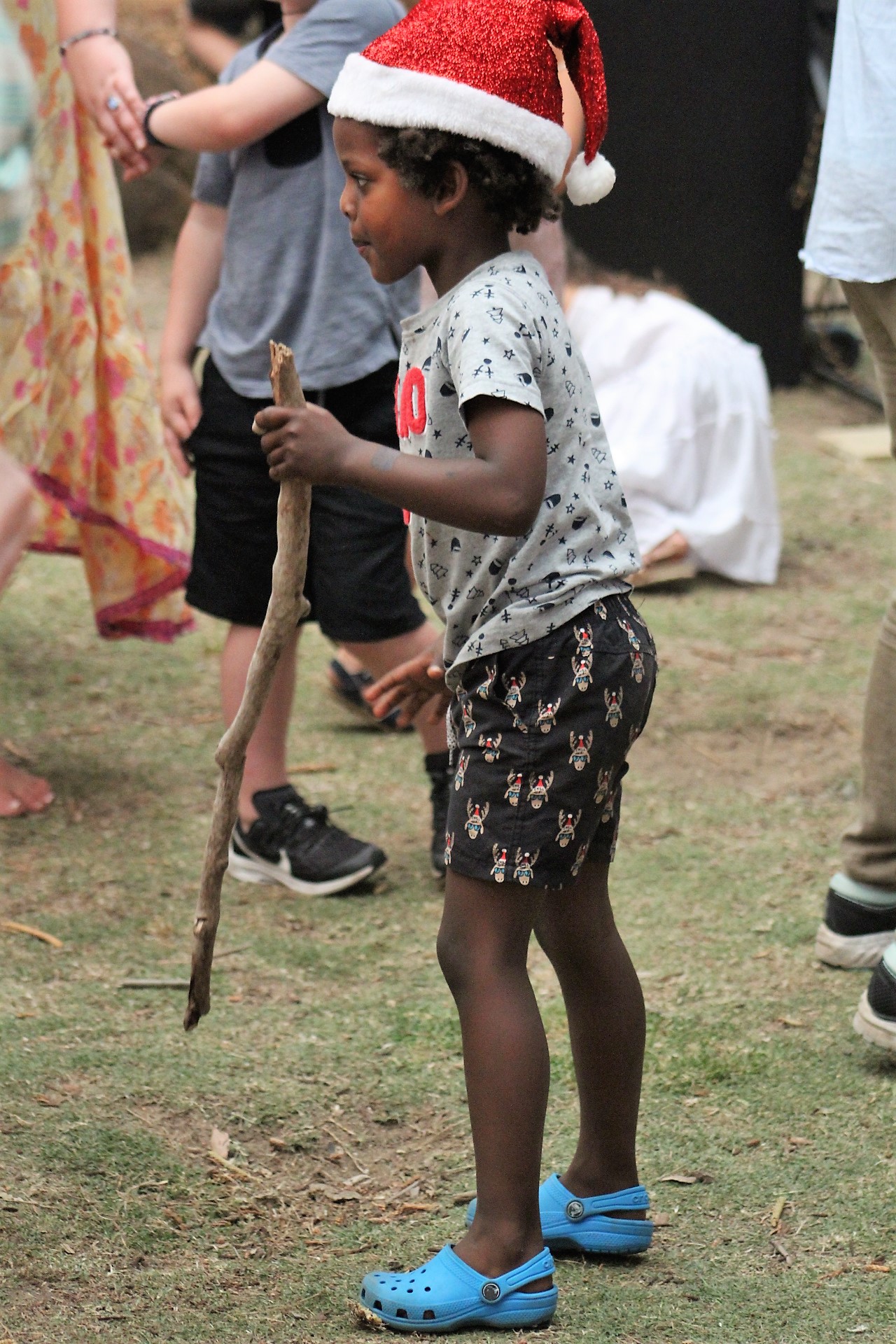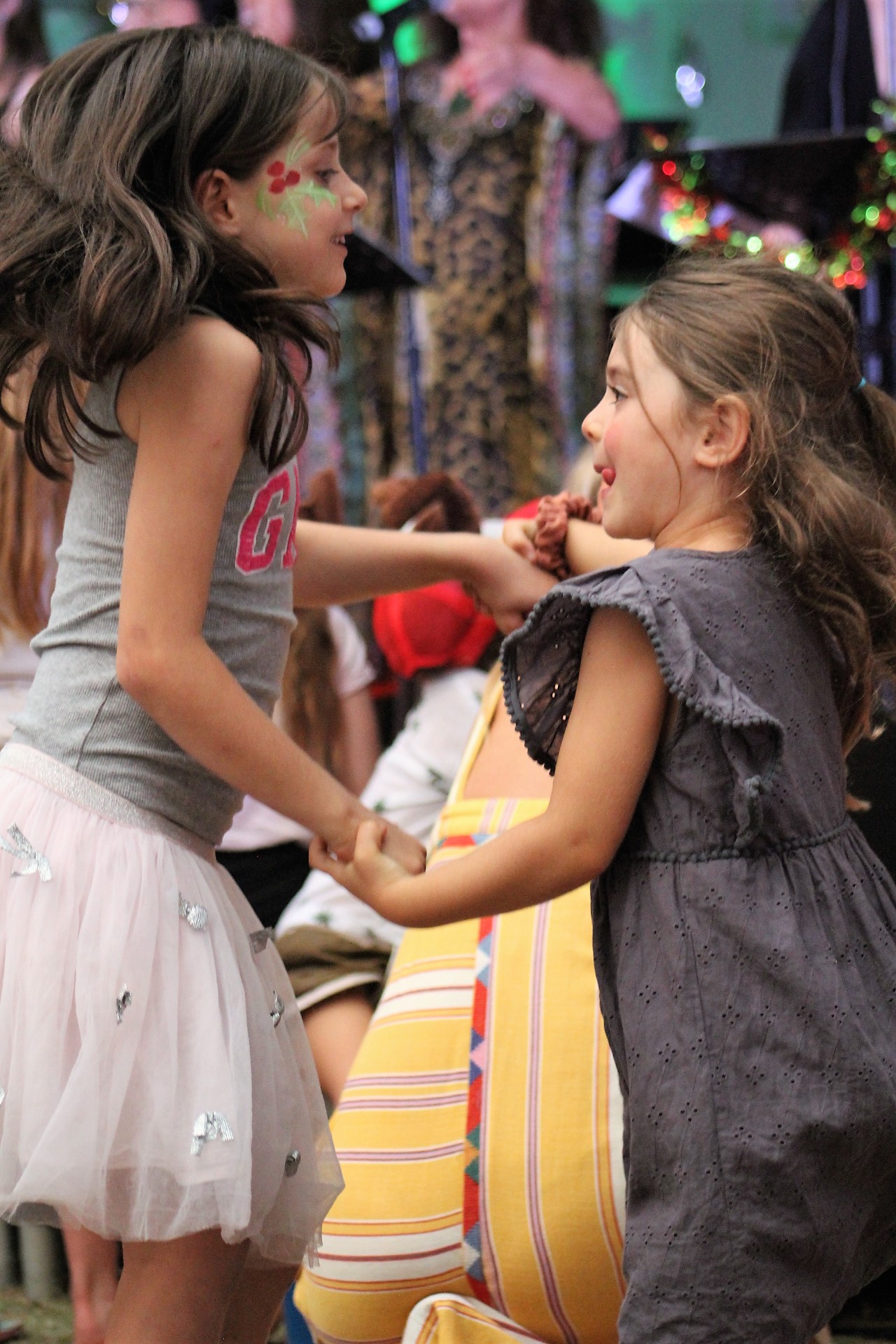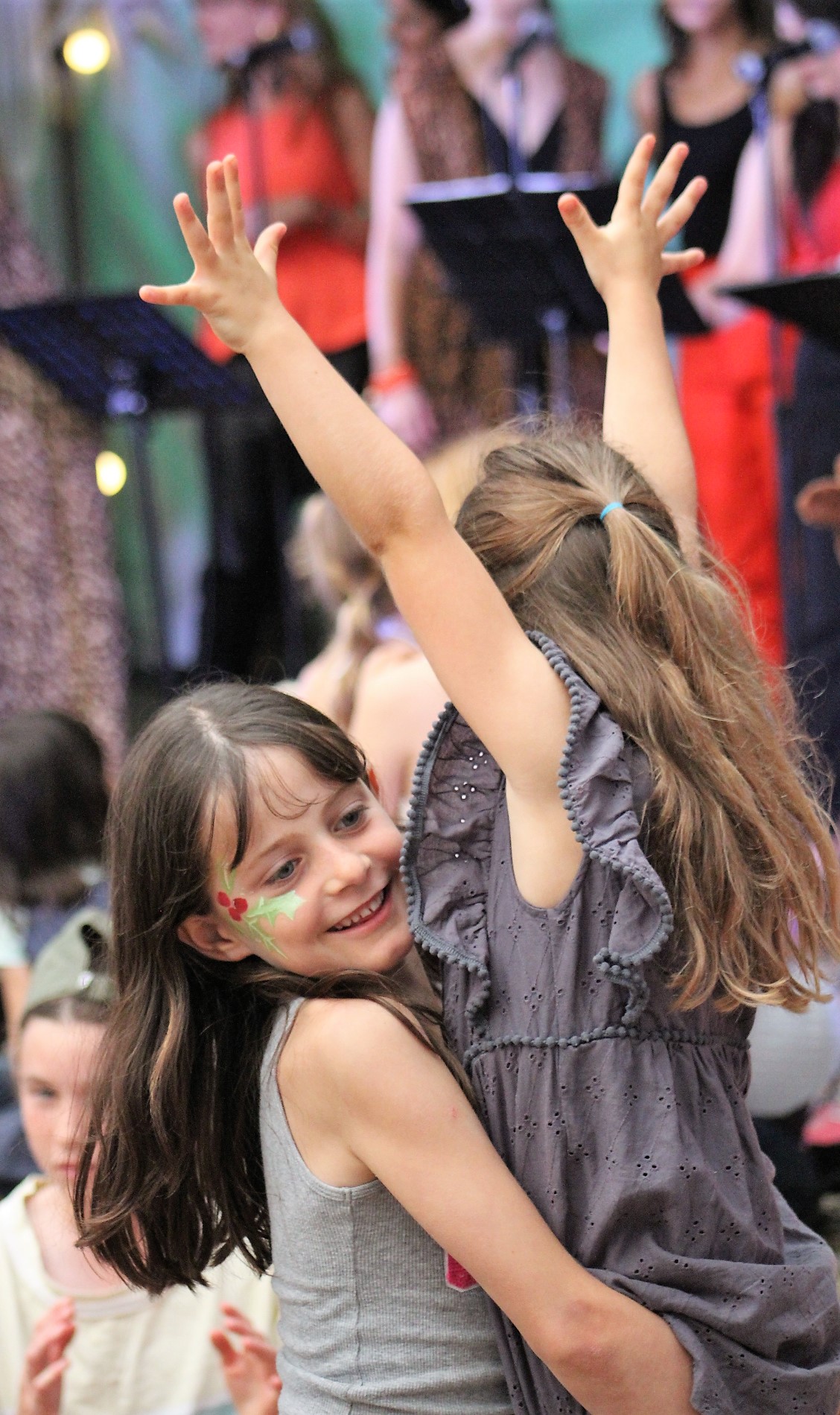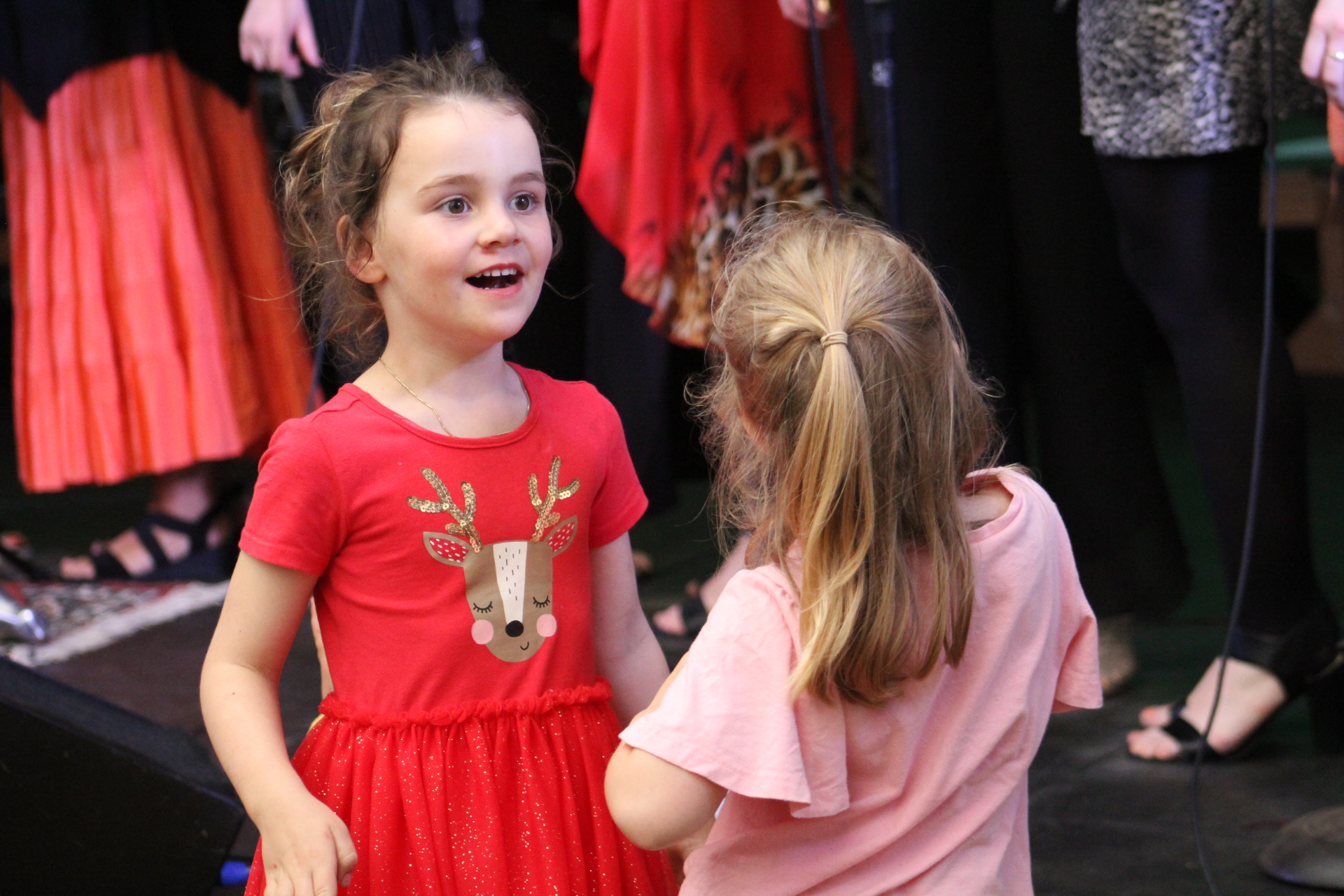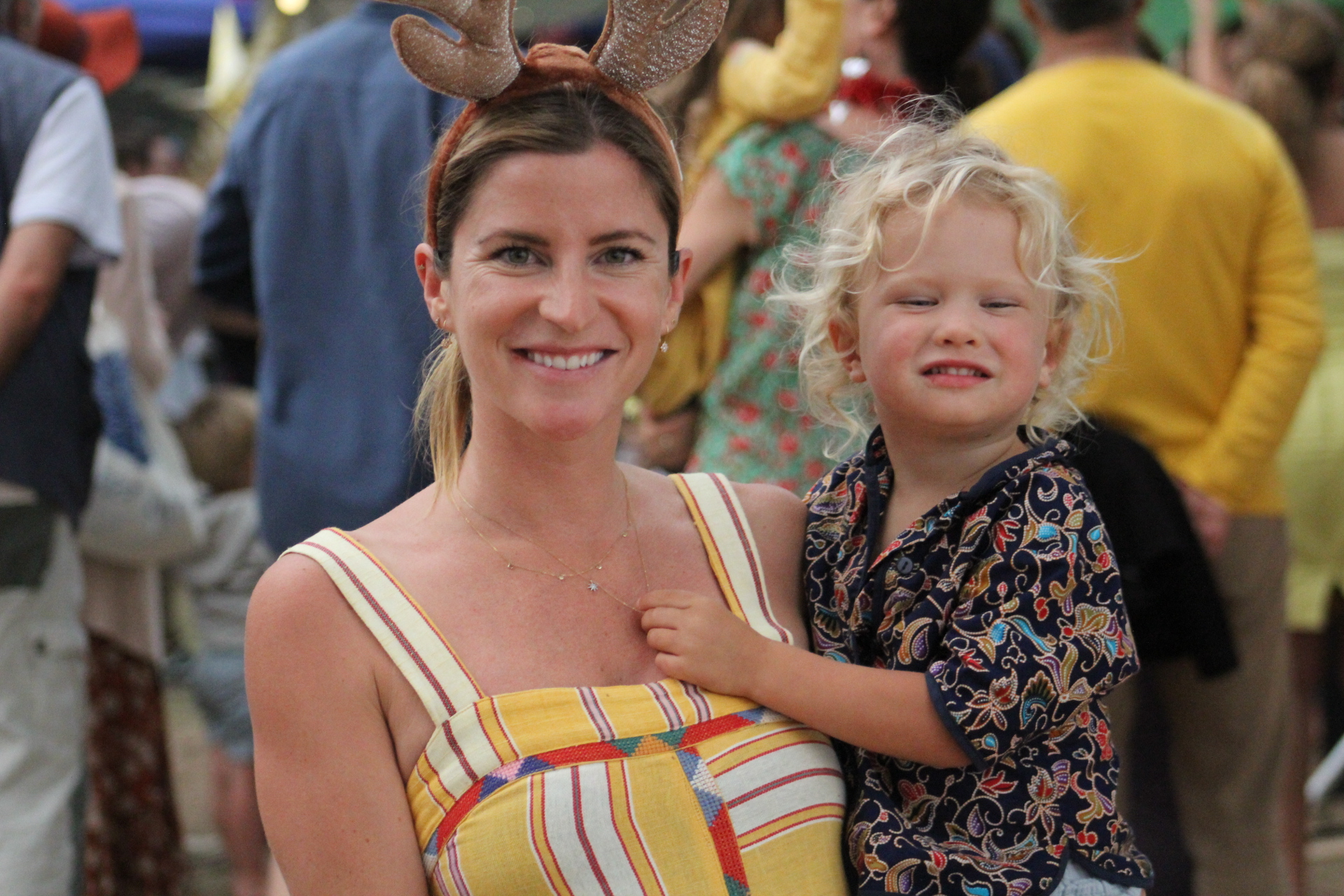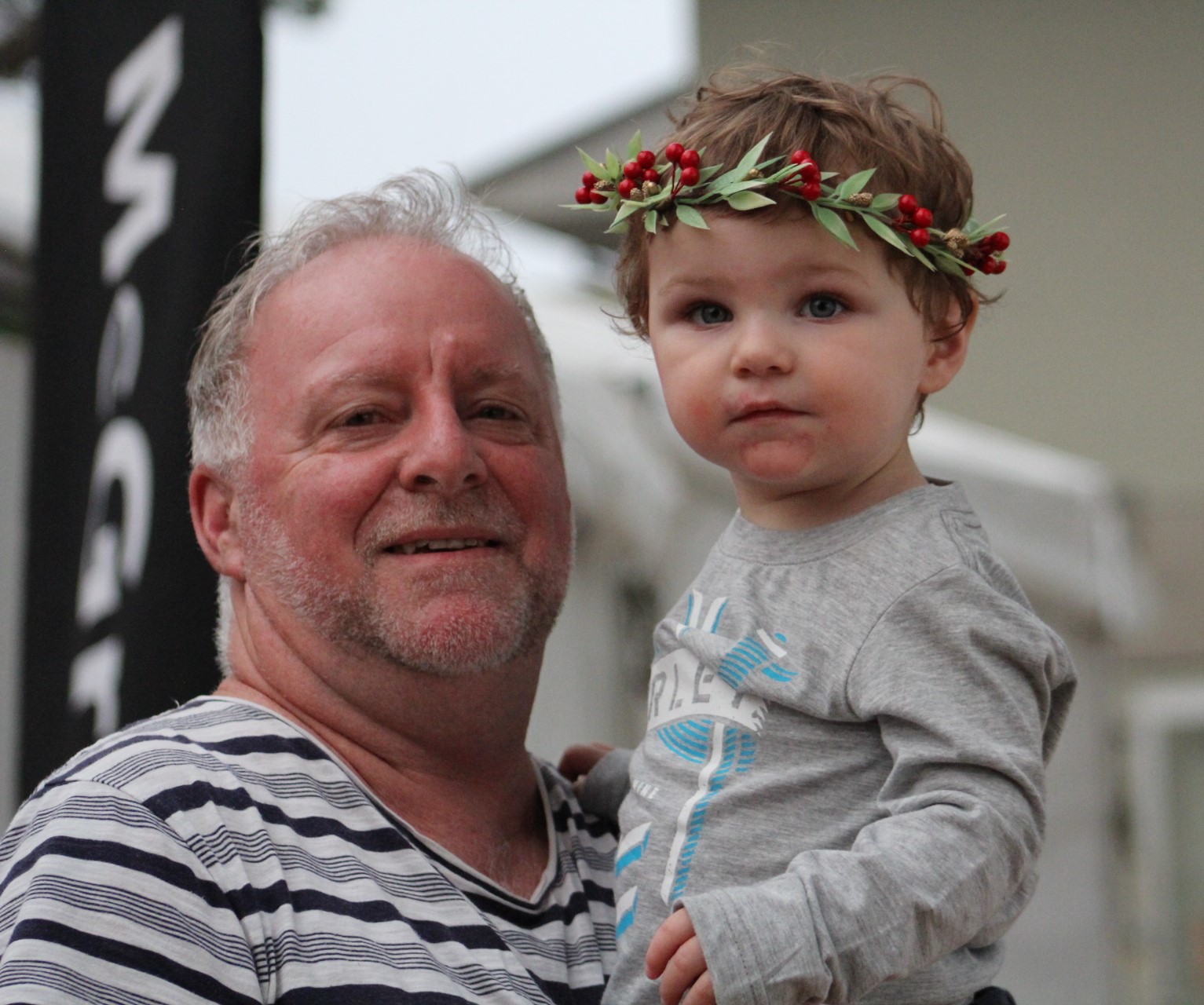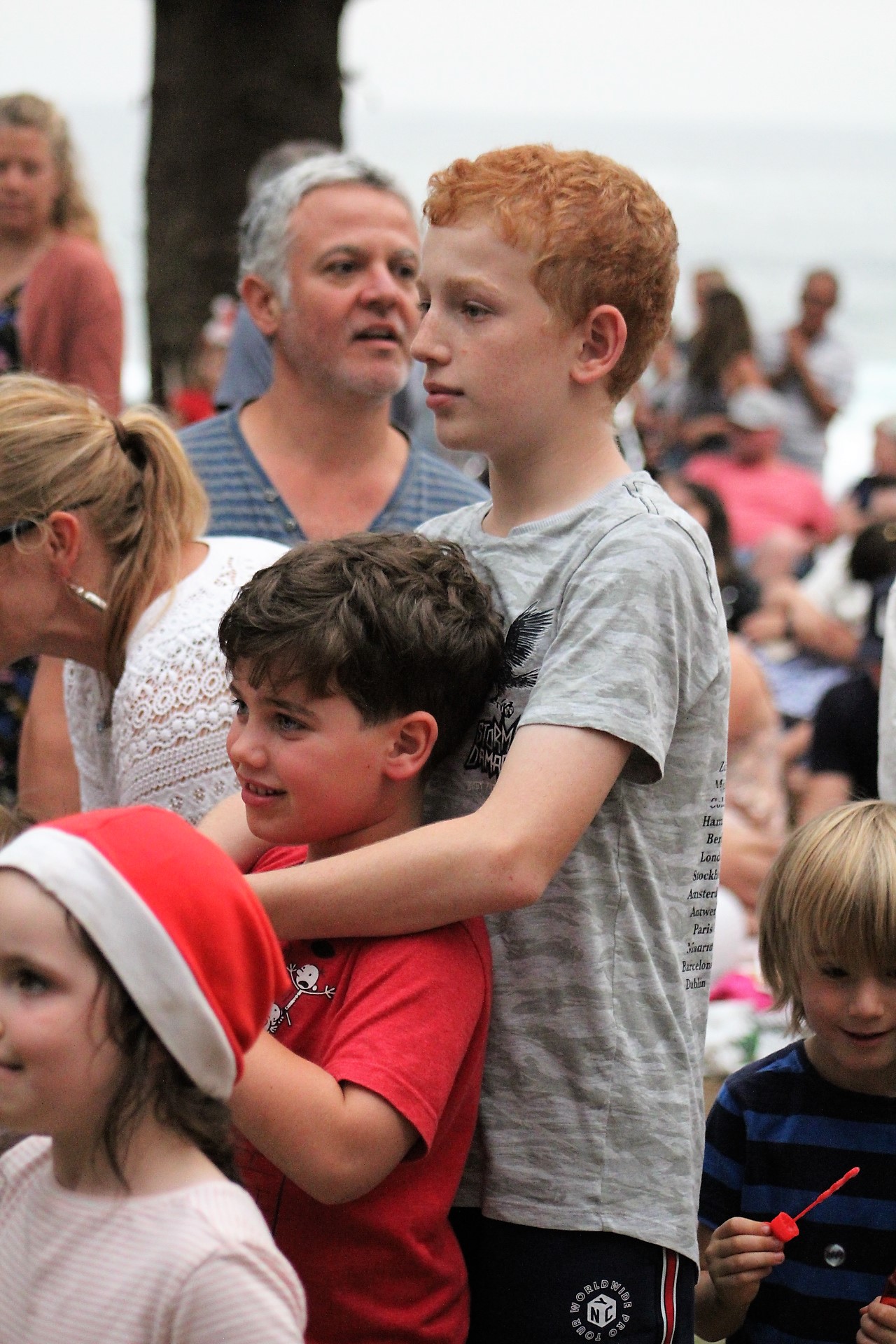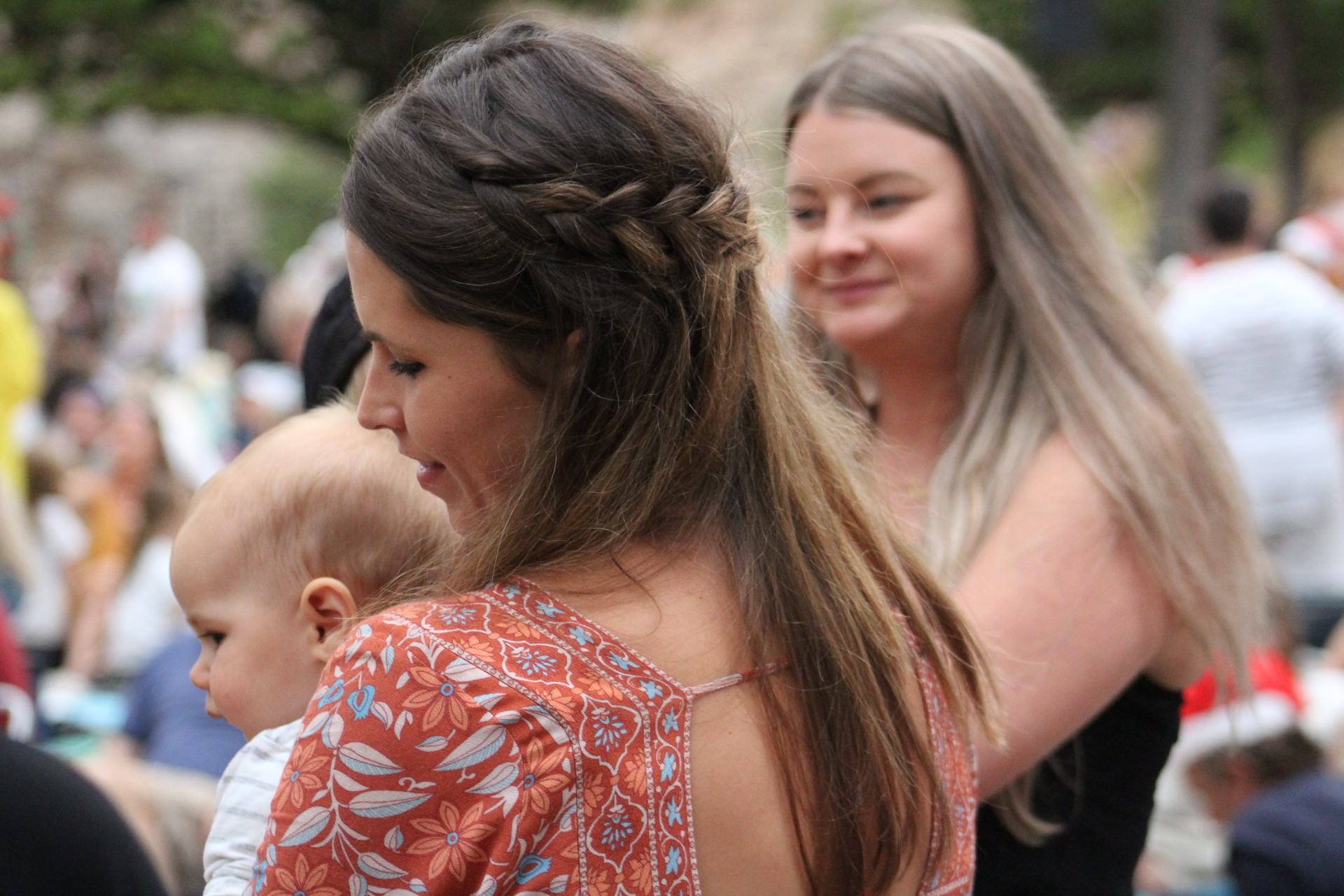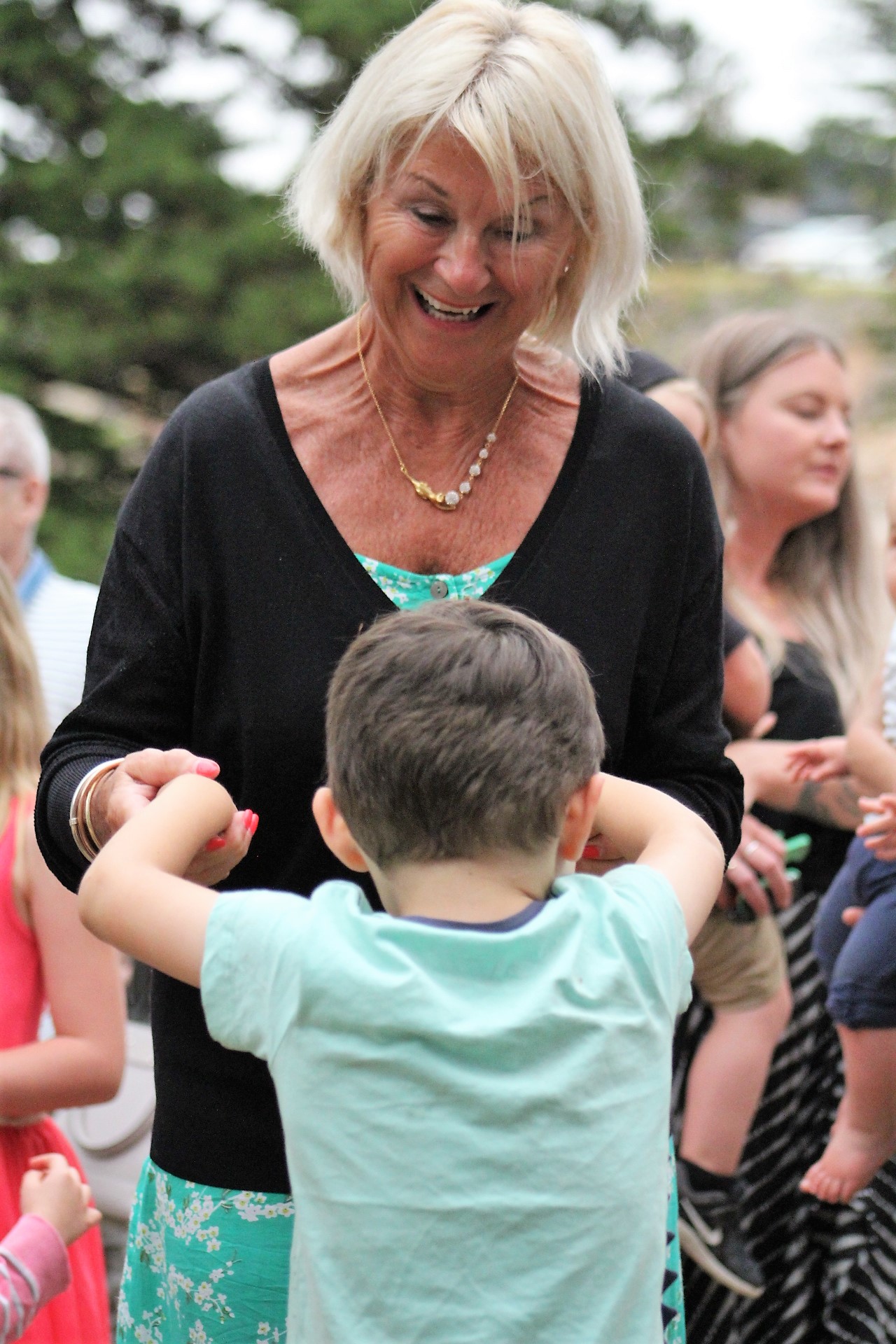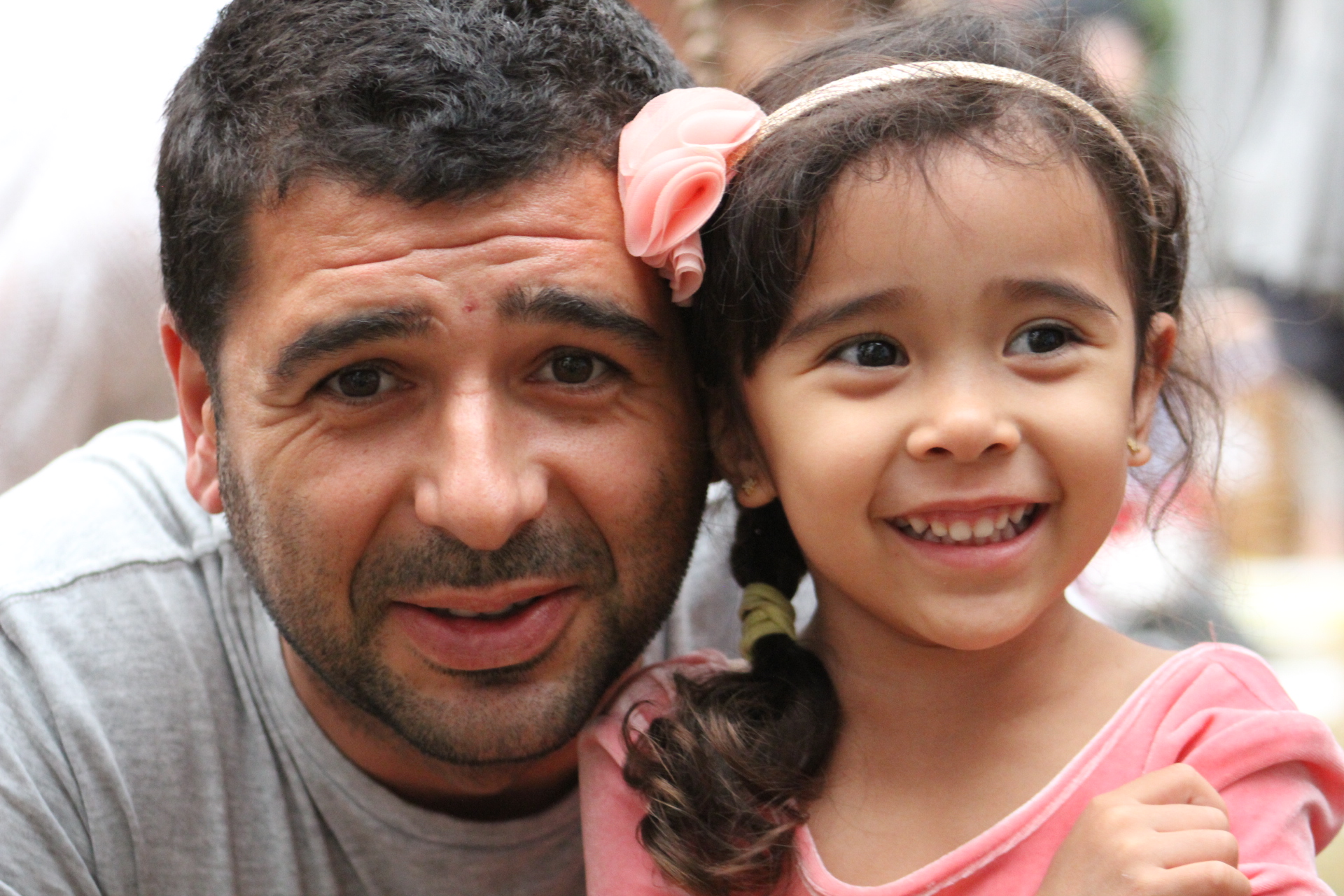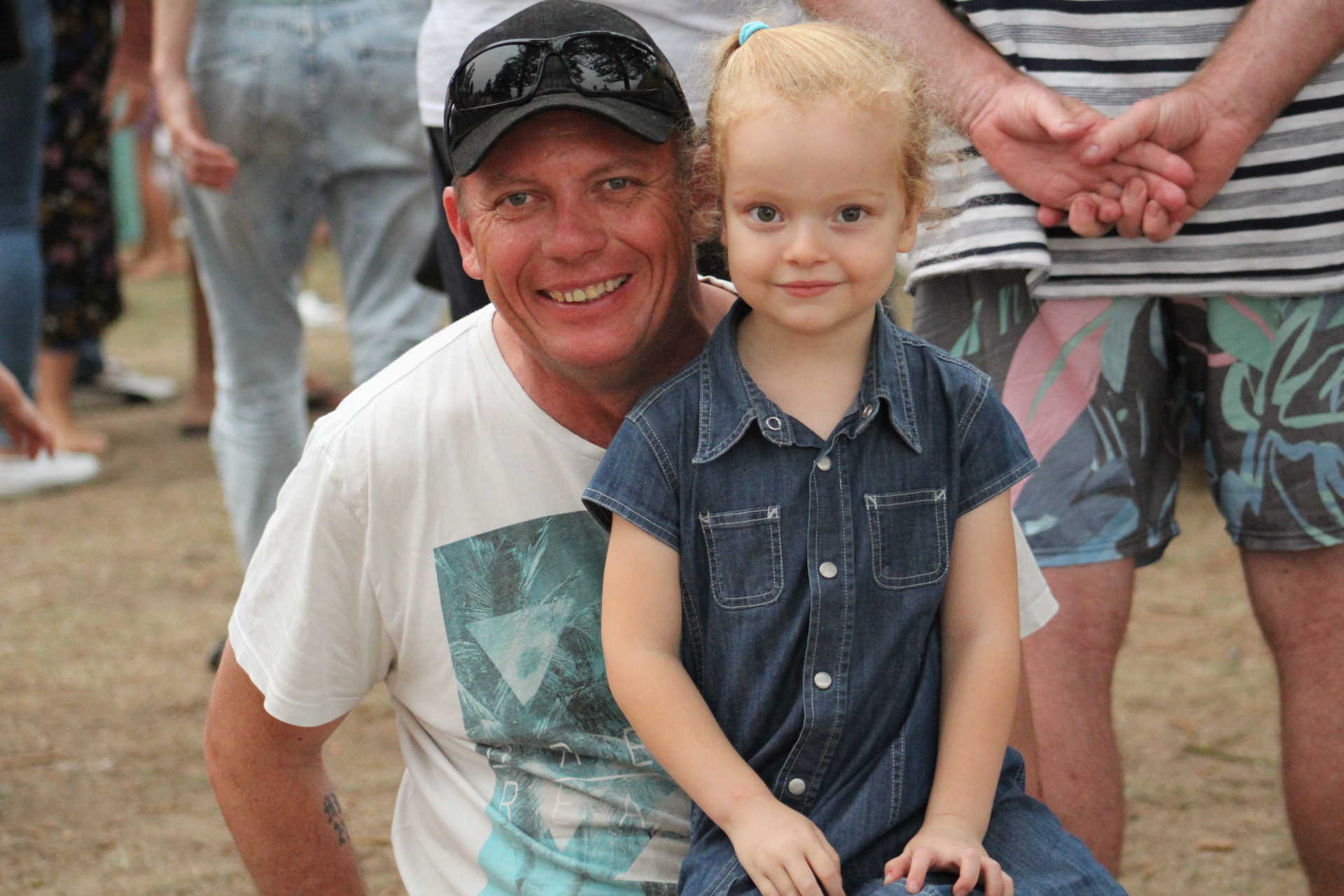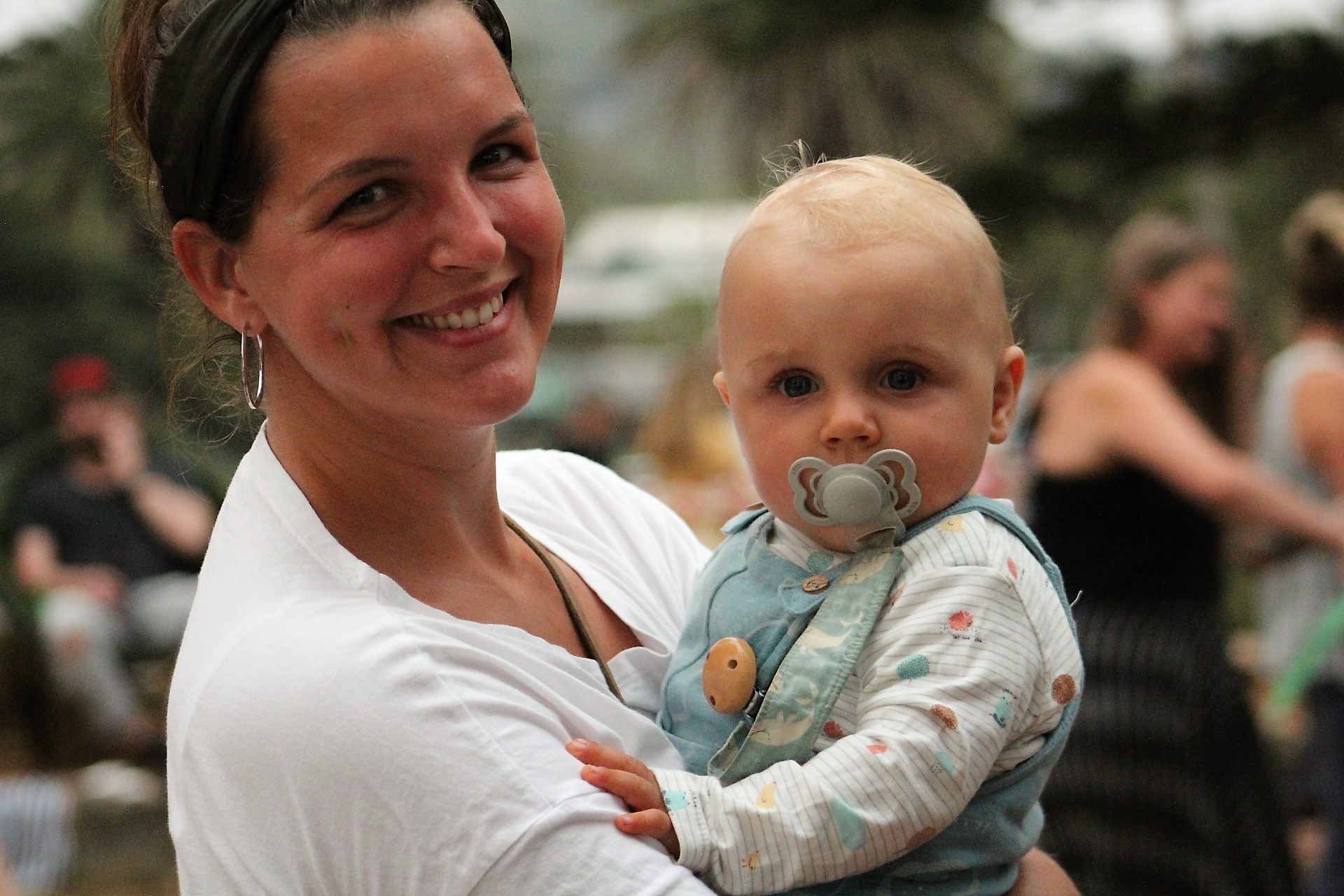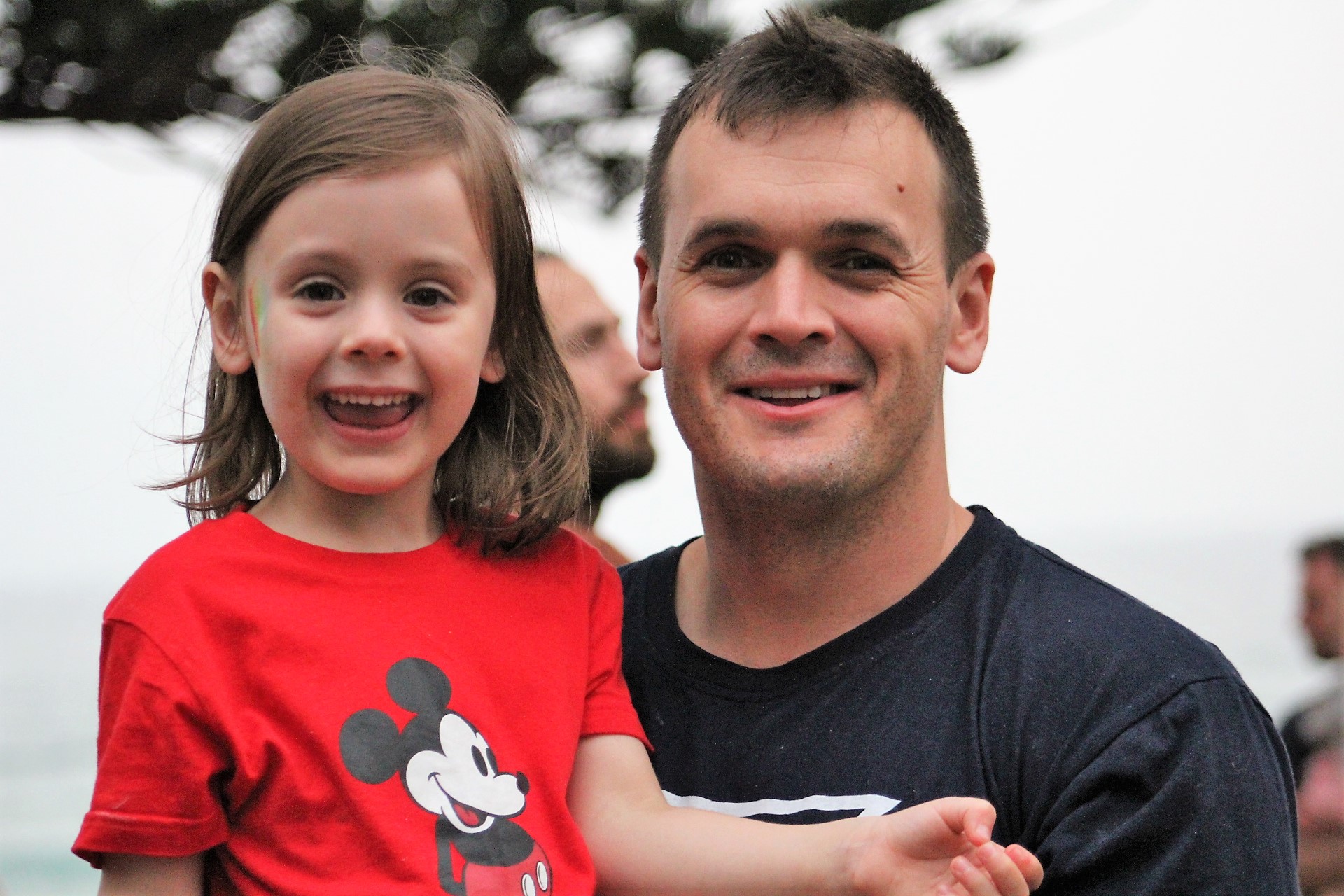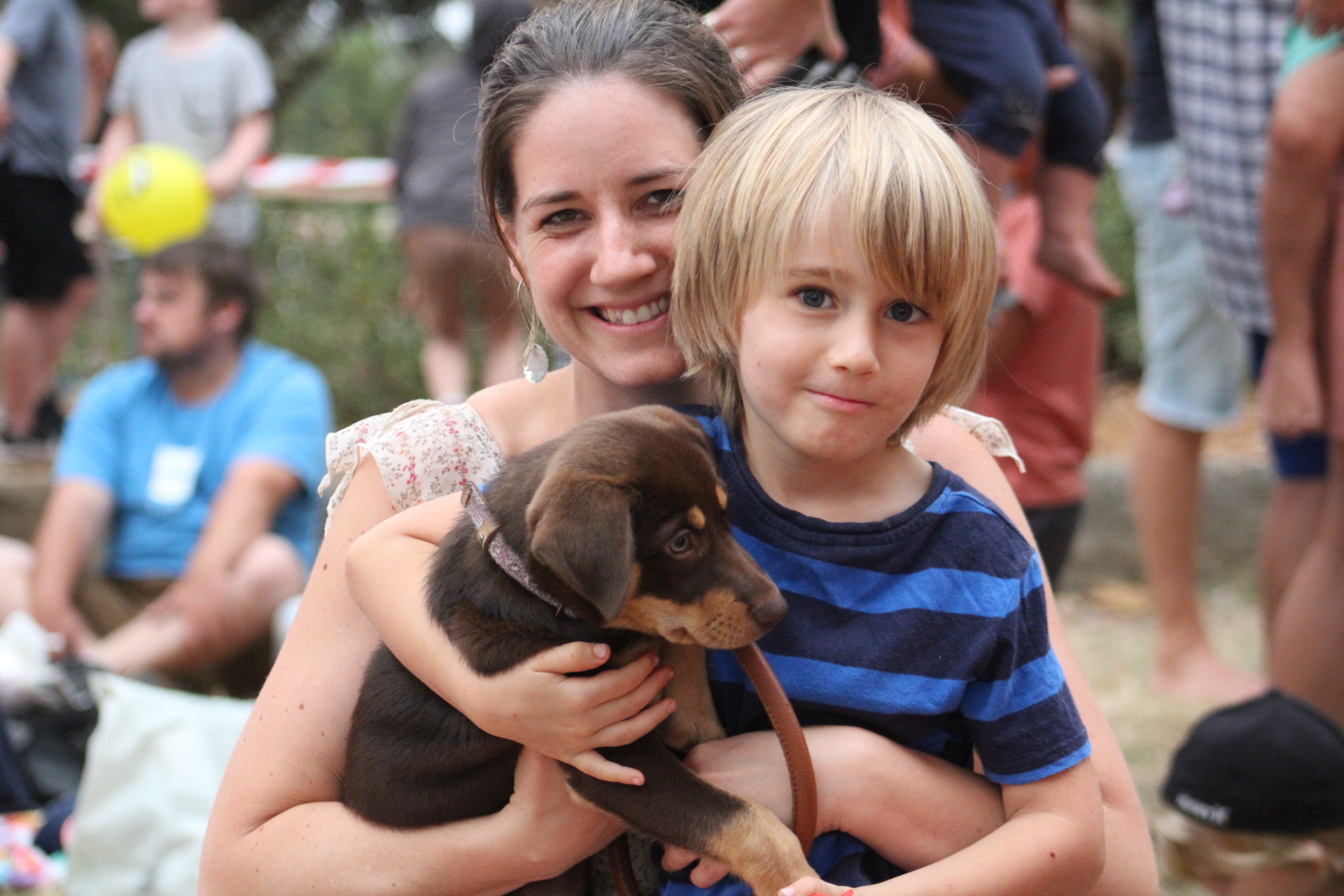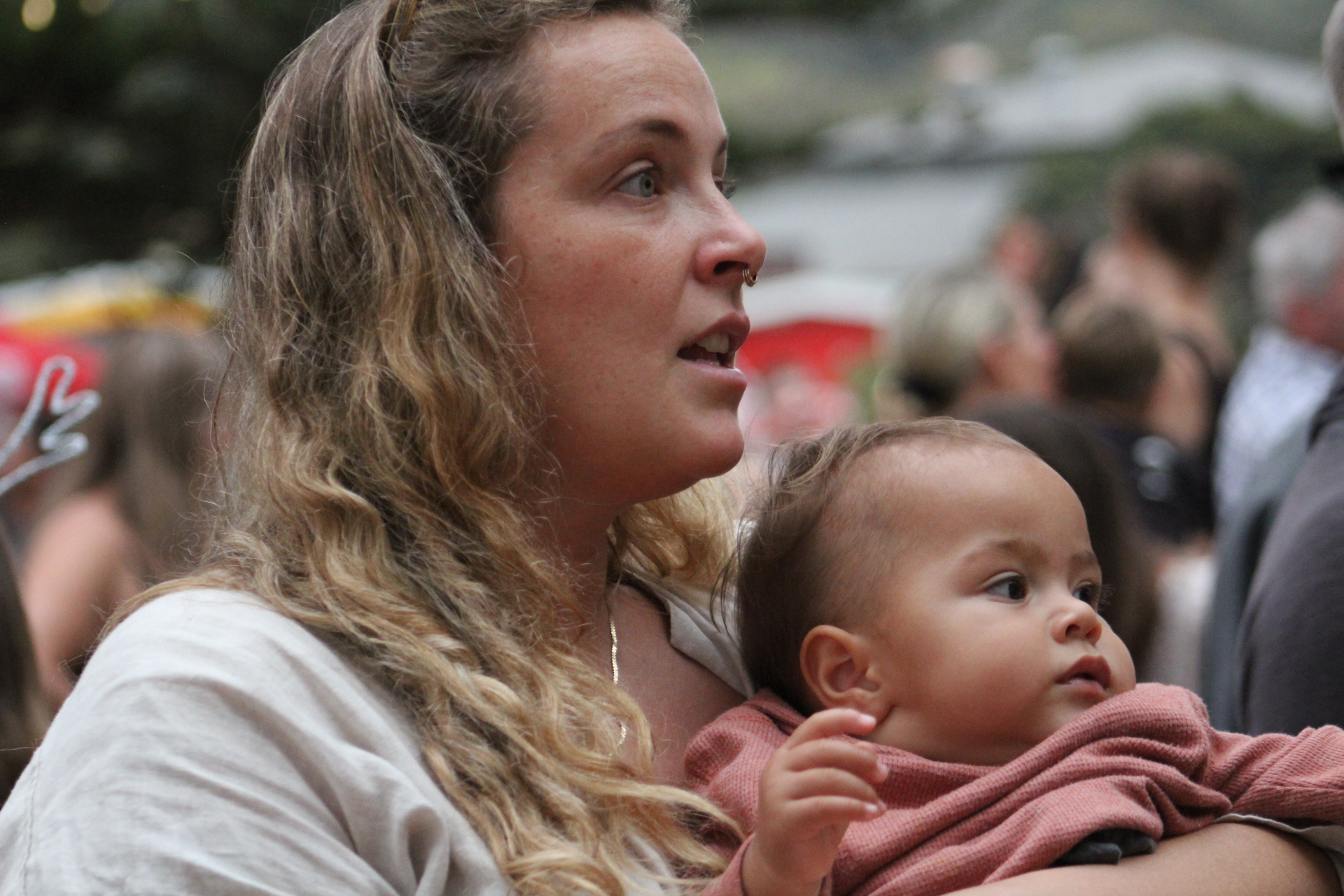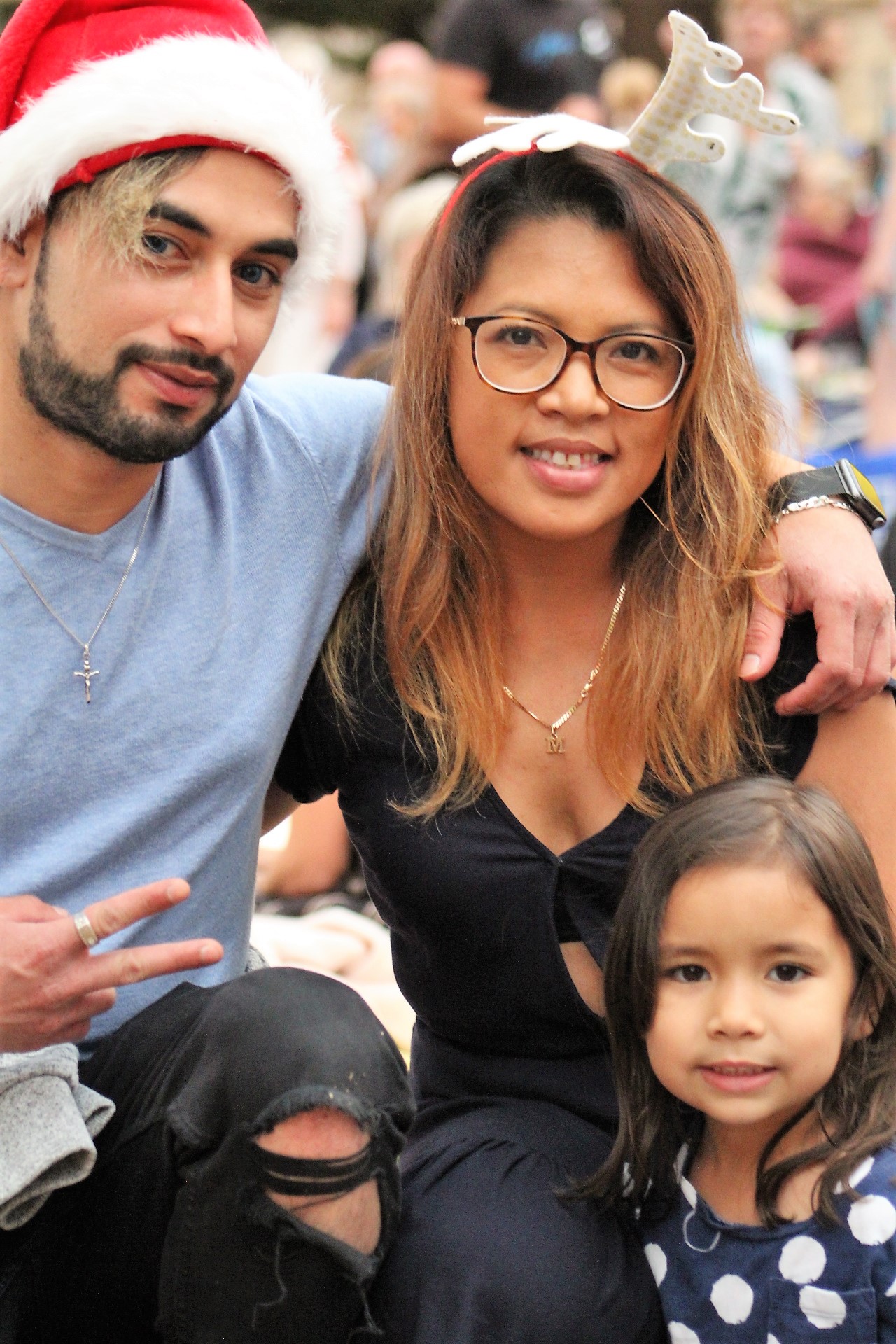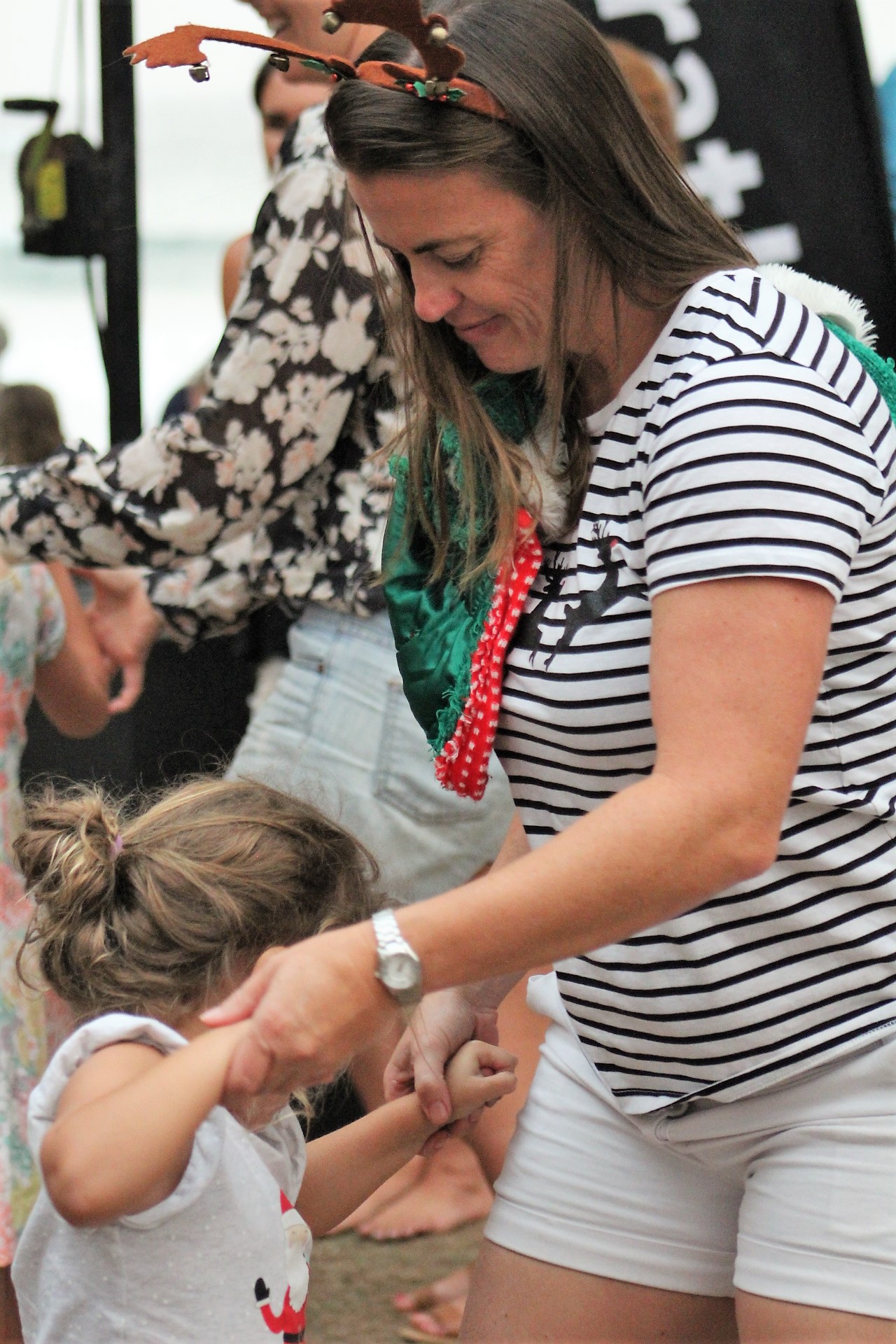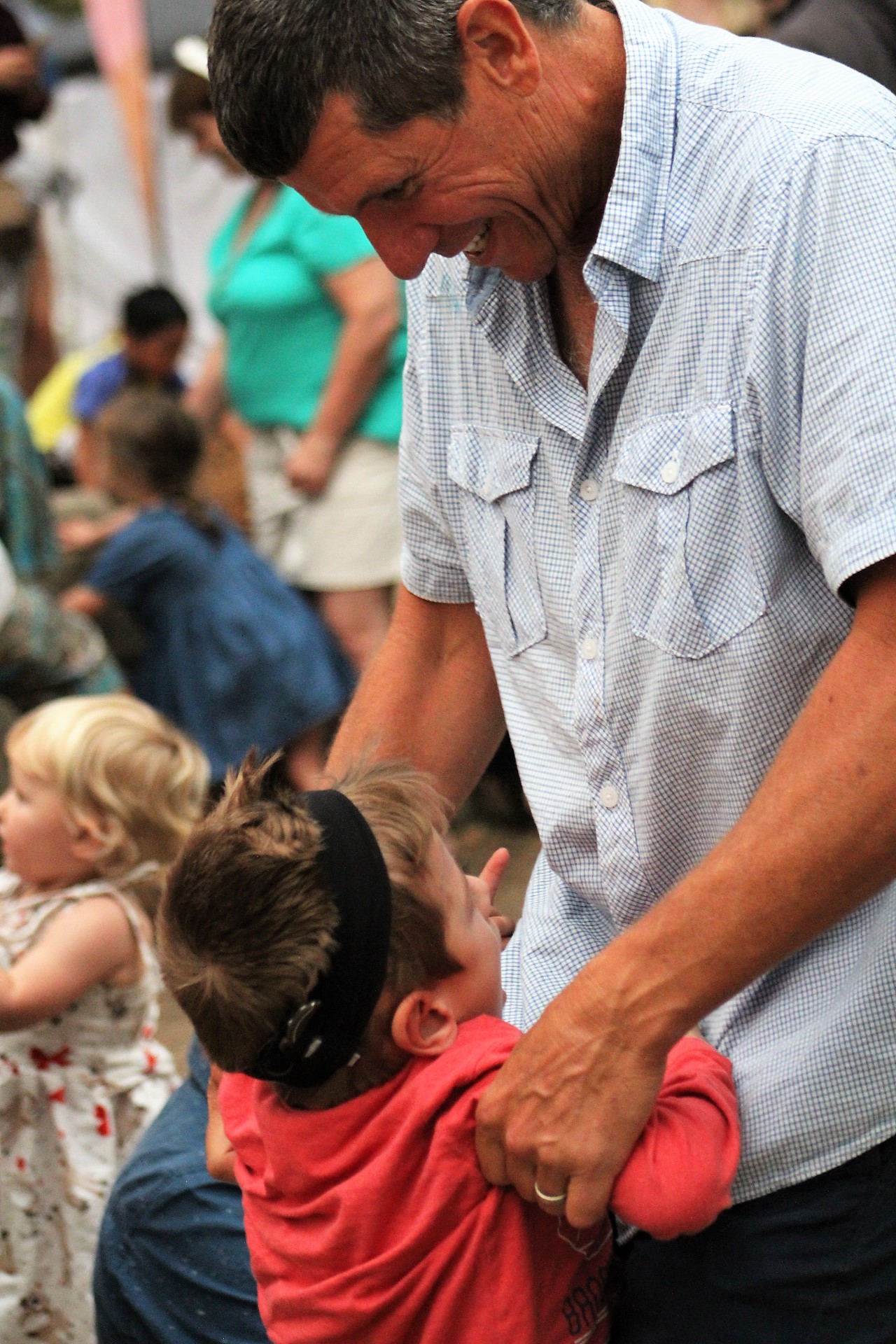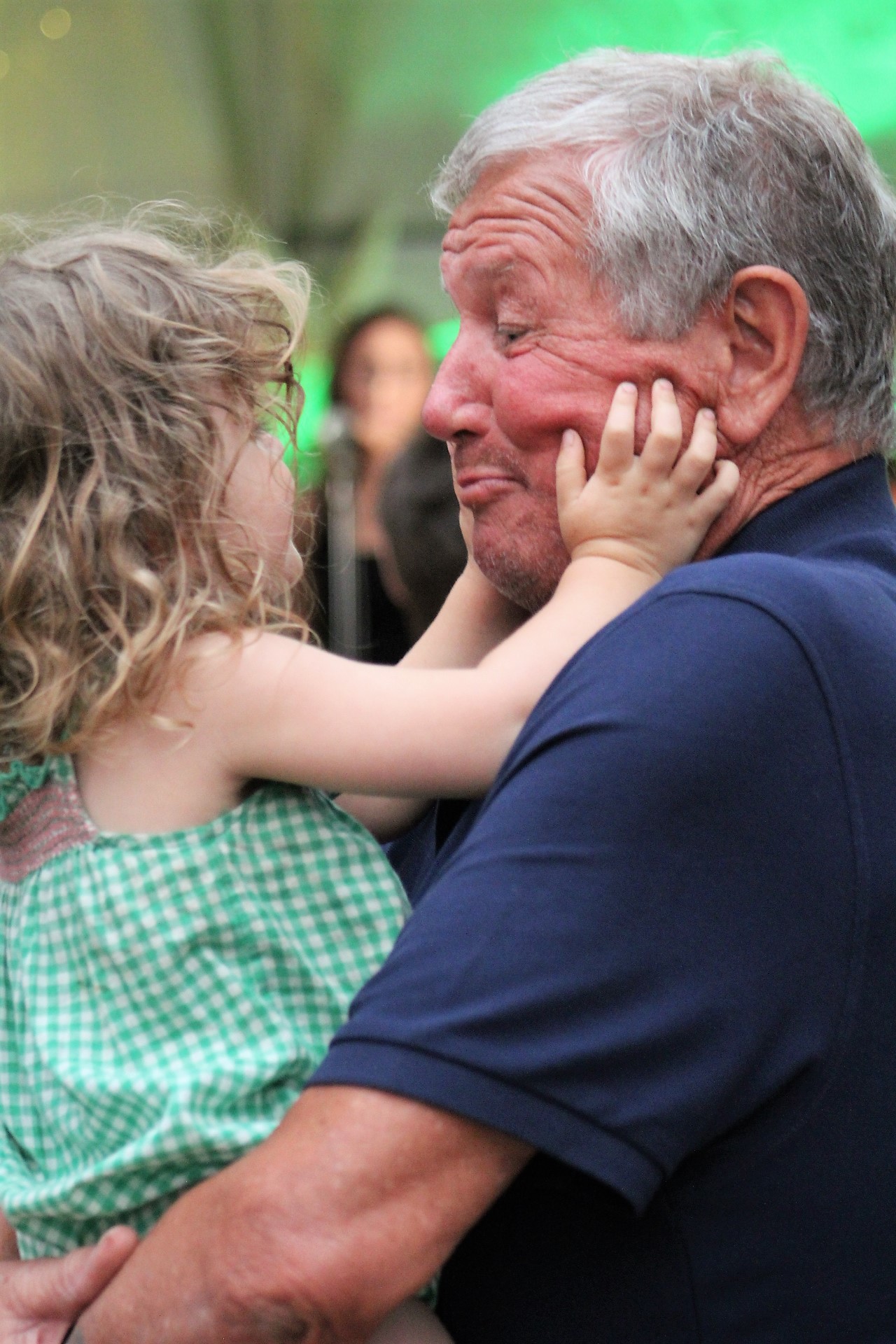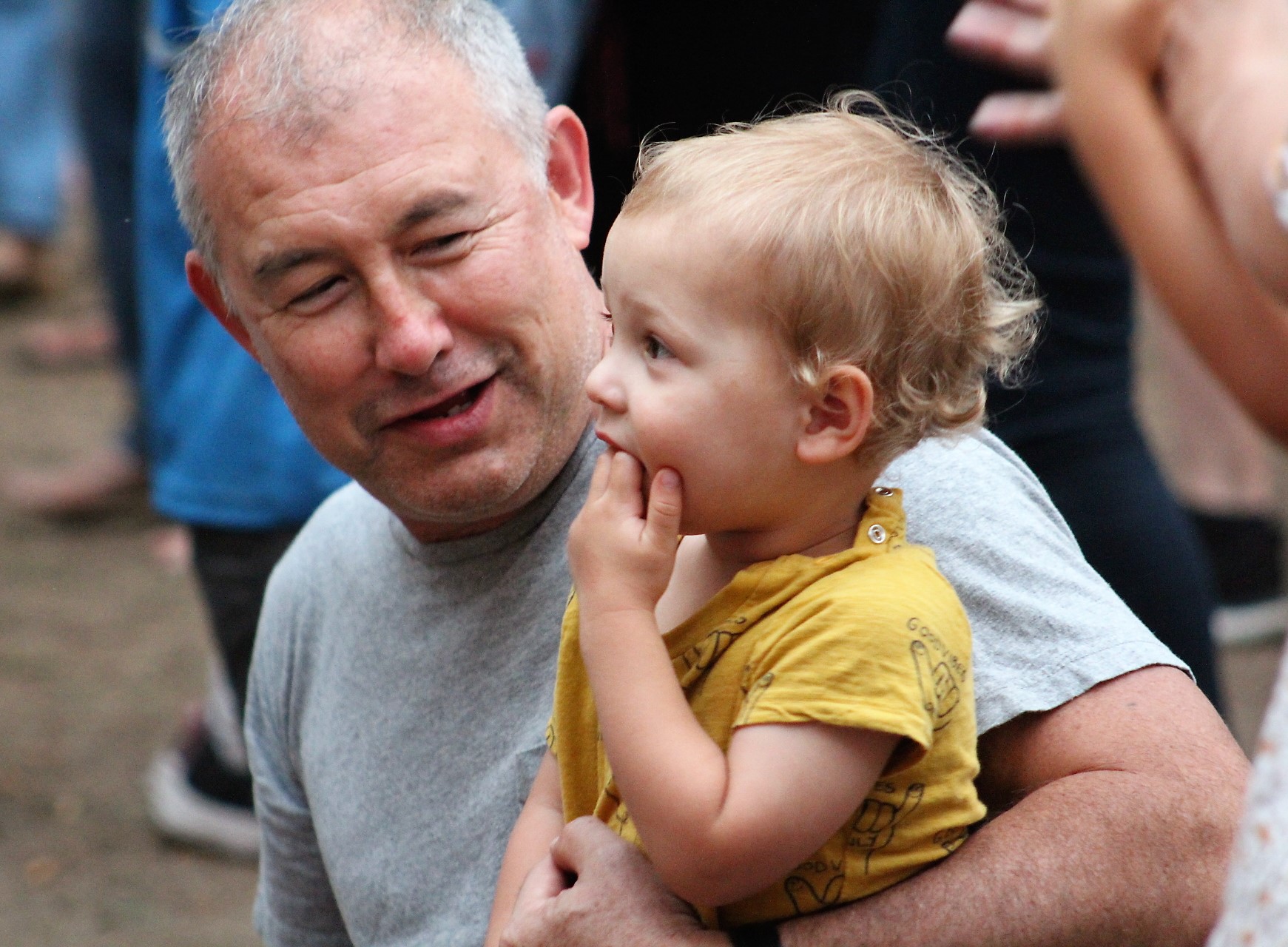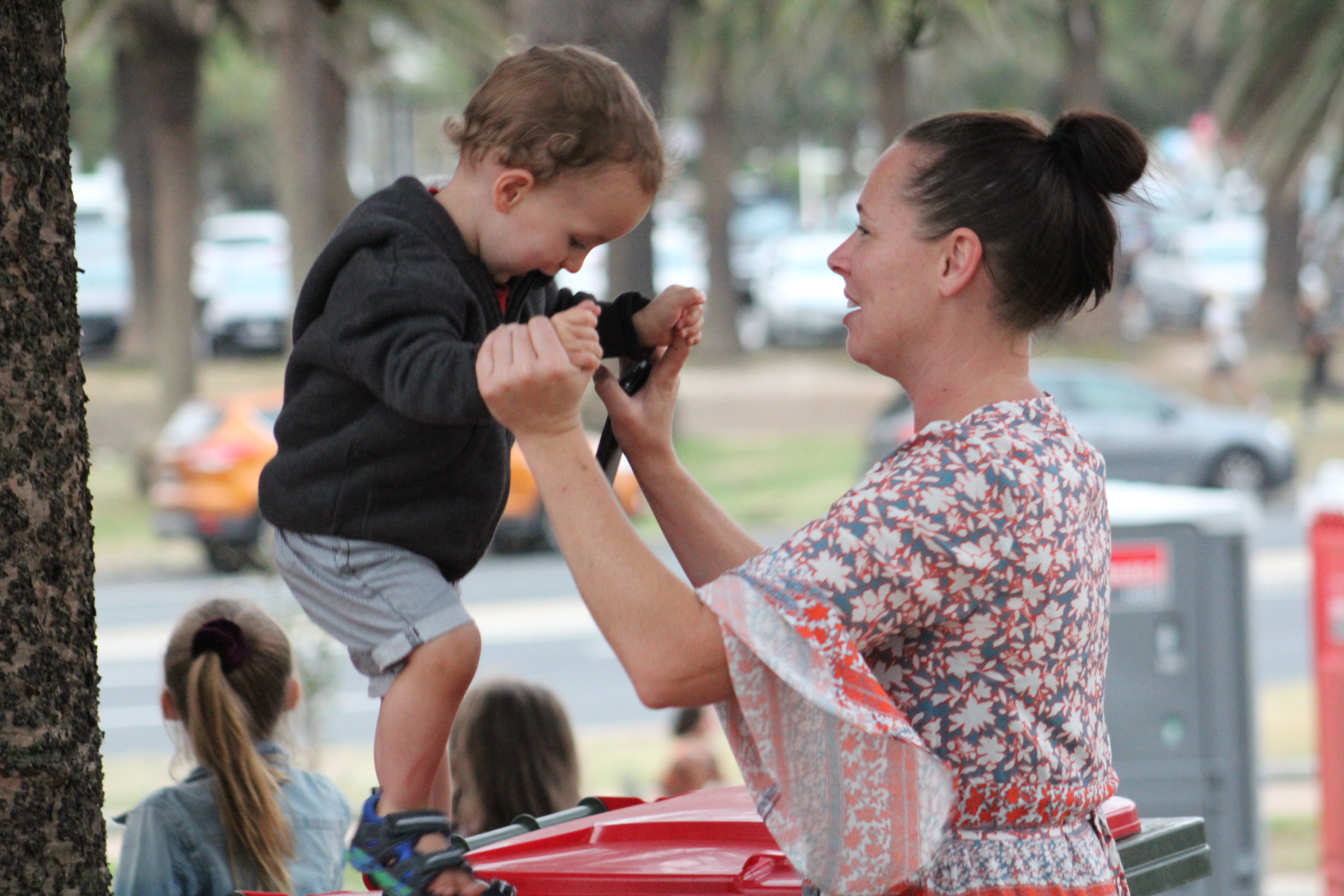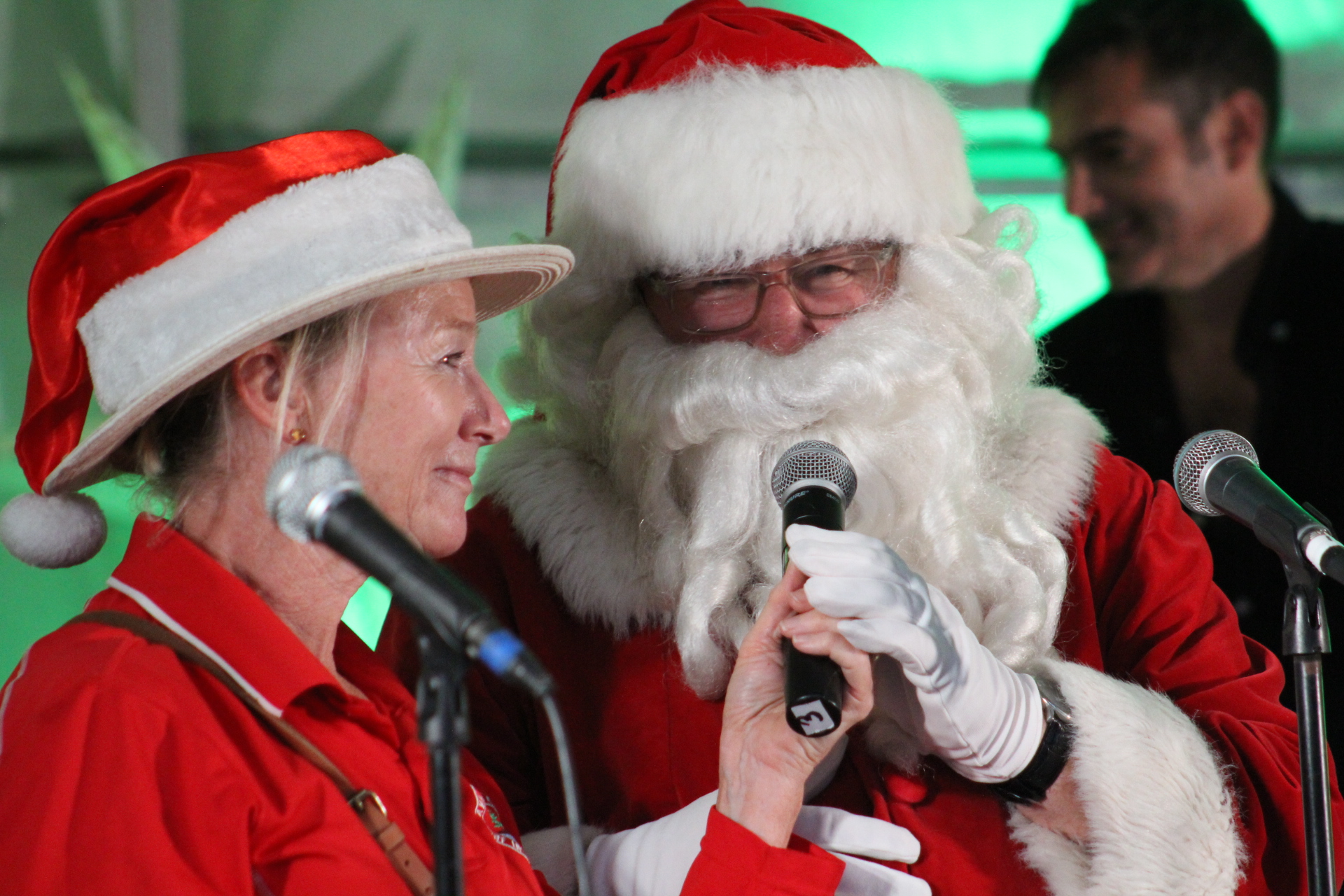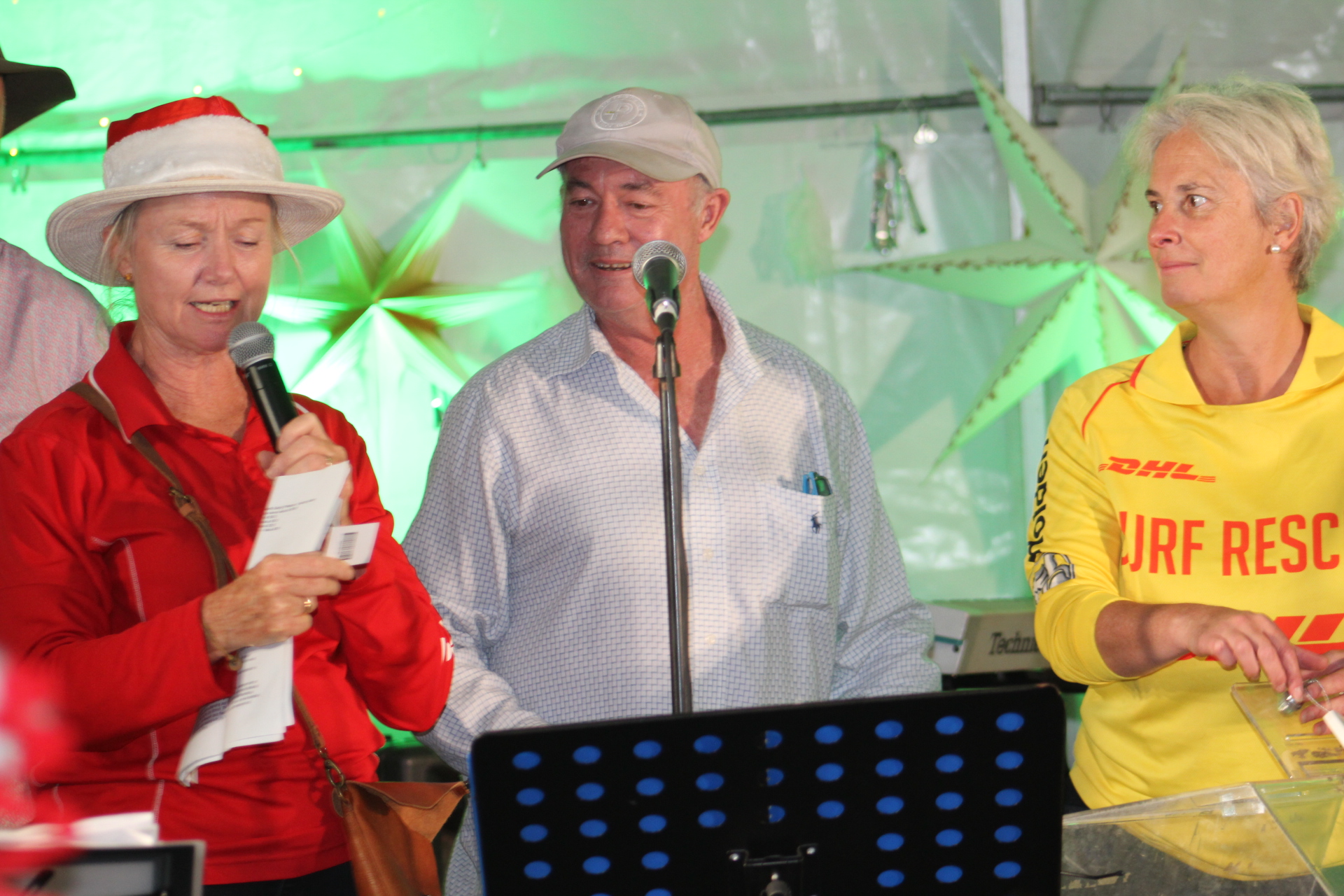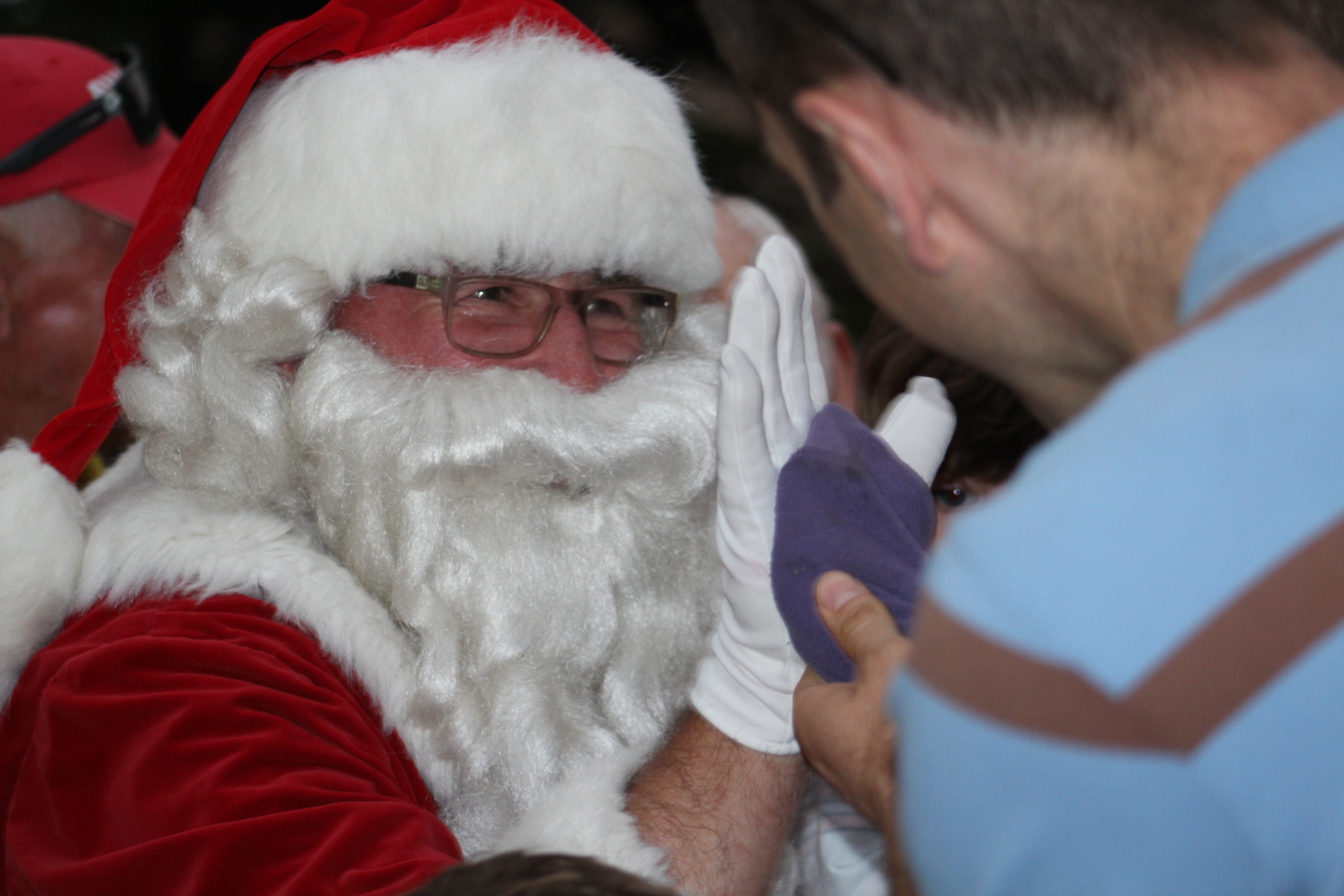 Men Of League Northern Sydney Branch's Xmas Function At Nth Narrabeen SLSC
December 6th 2019
Photos and report from Brian Friend OAM: We had the best time with great blokes and ladies. There was laughter all around as this is what's needed during Christmas time. Thick skin was the order of the day and tall tales and unbelievable stories from the past were resurrected and exaggerated.
Big thanks to Trevor Bailey, Ken Vessey, Norm Pounder, Fred Jackson, Ian Dodds and many others who made it a great function. And of course our Manly Sea Eagles players led by Wayne Cousins. And we can't forget John Gibbs as interviewer and Steve 'The Race caller' Windbank for his call on the Melbourne Cup replay.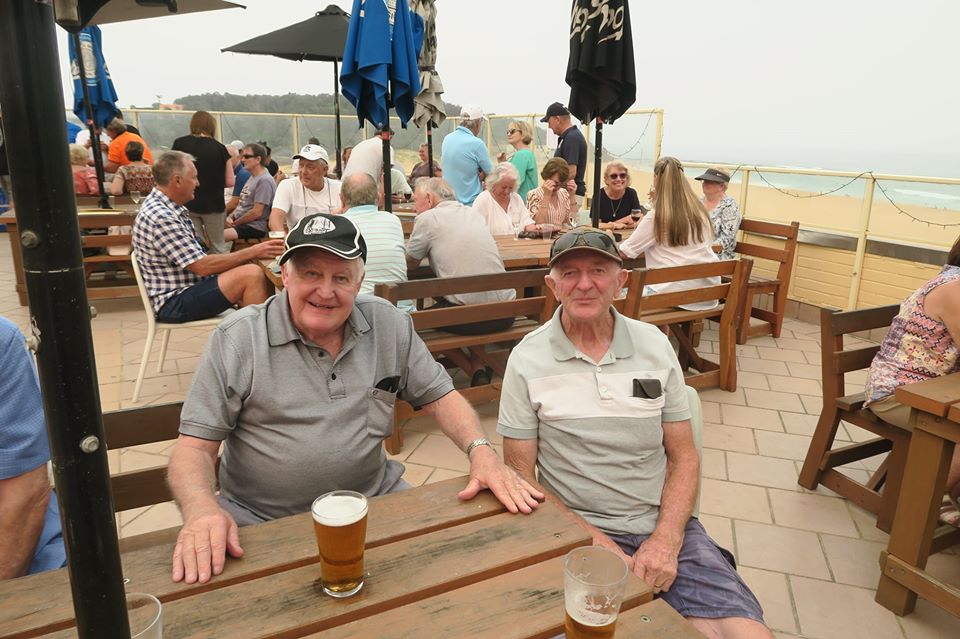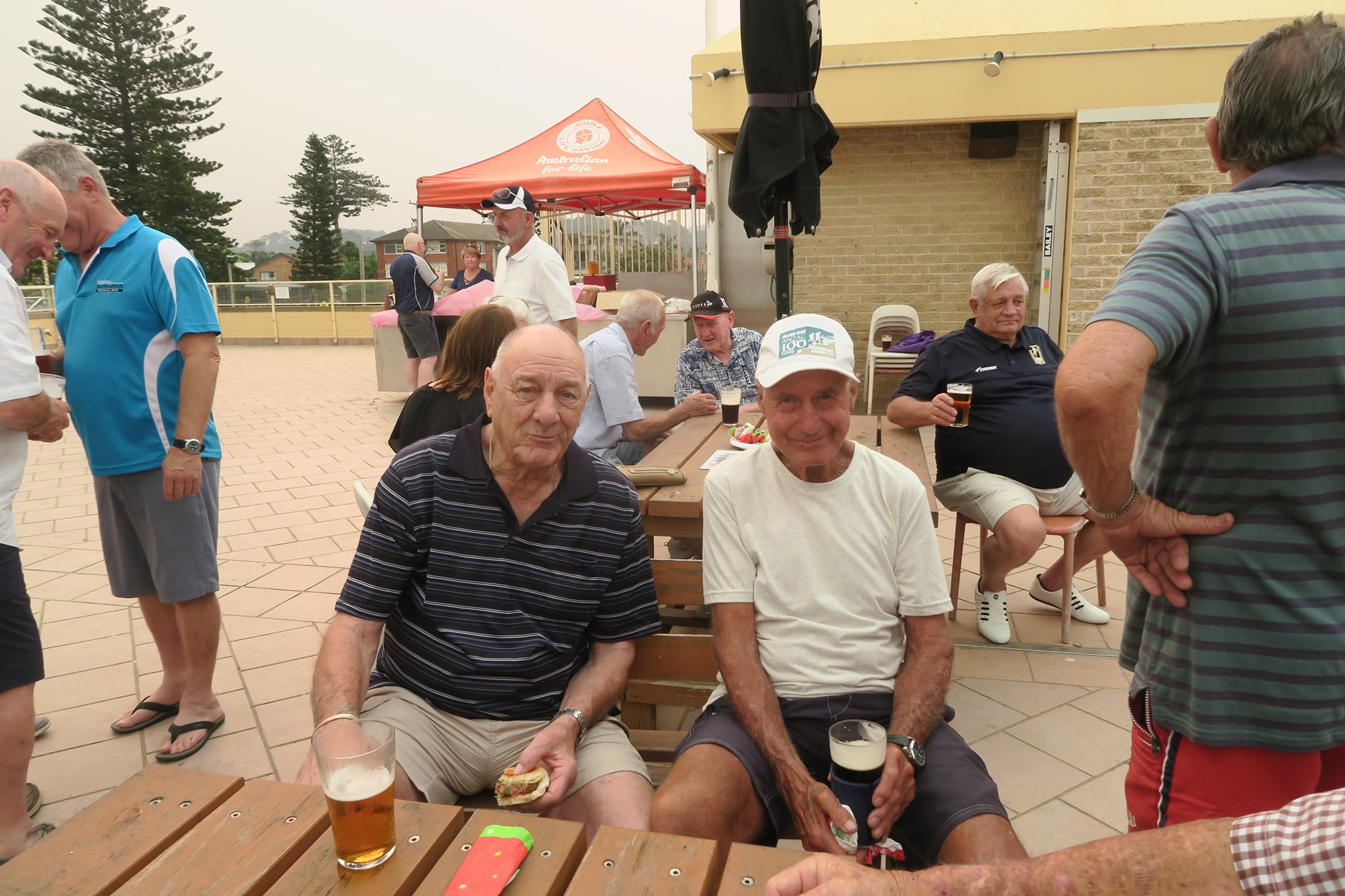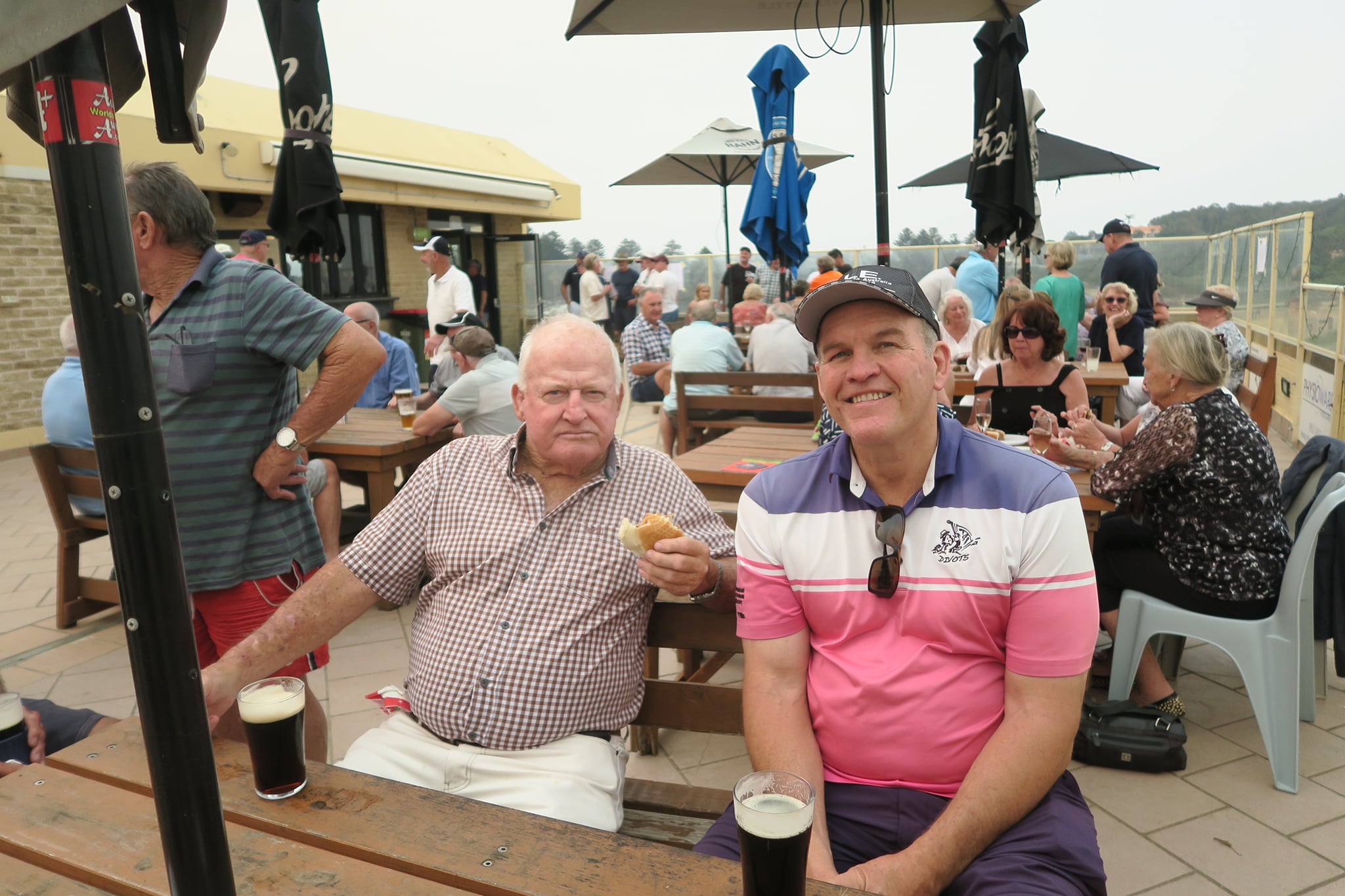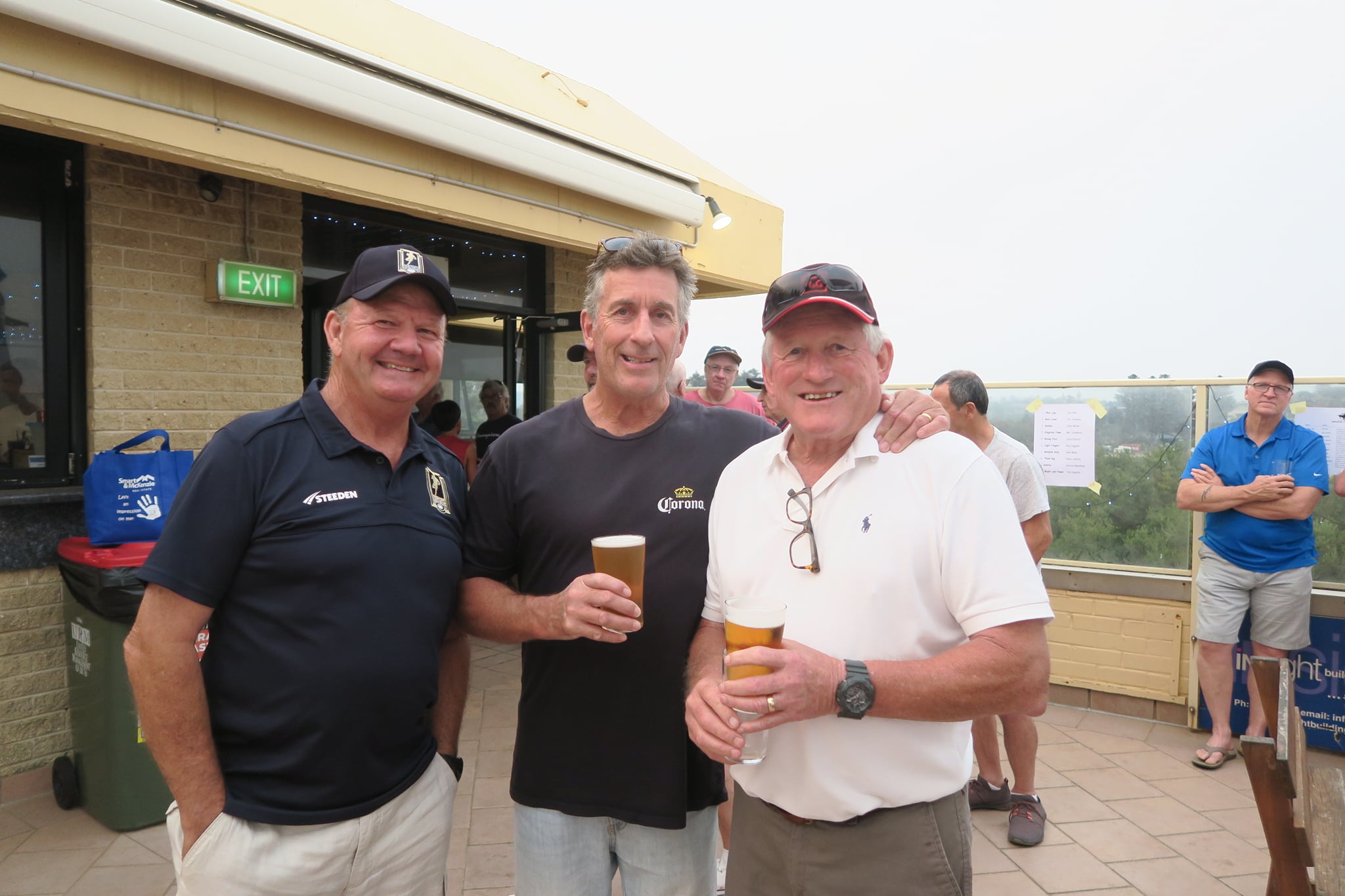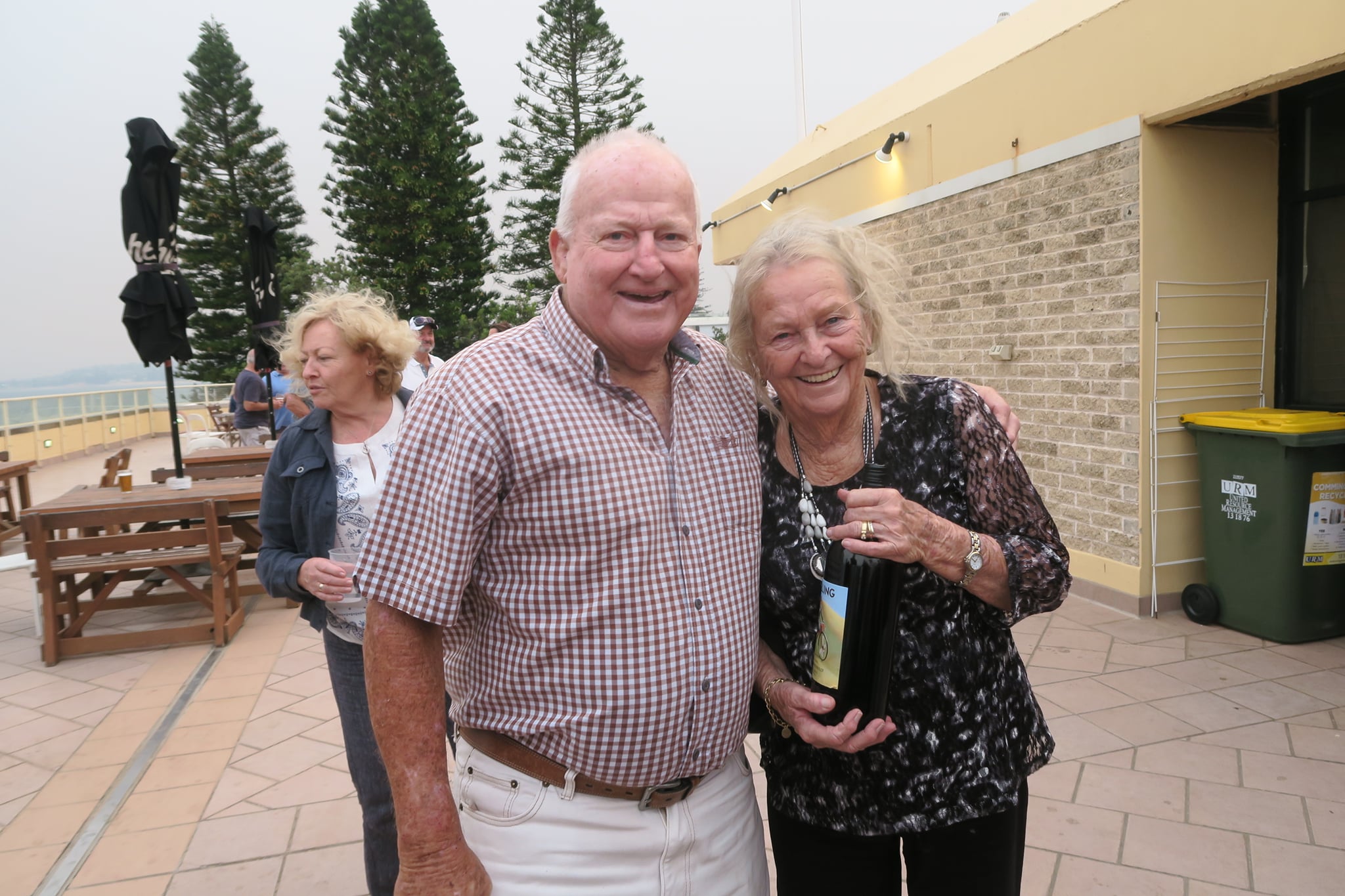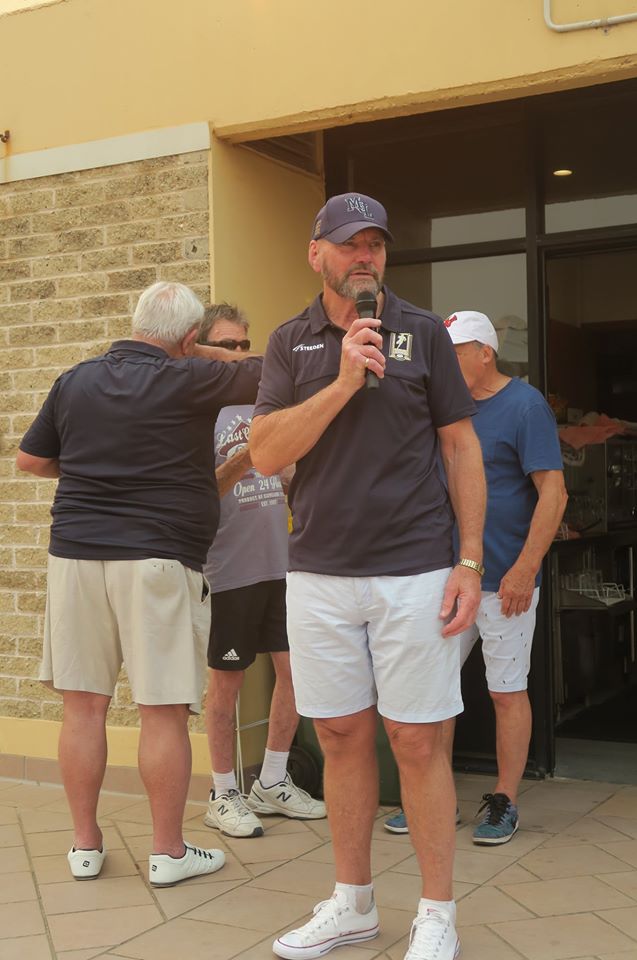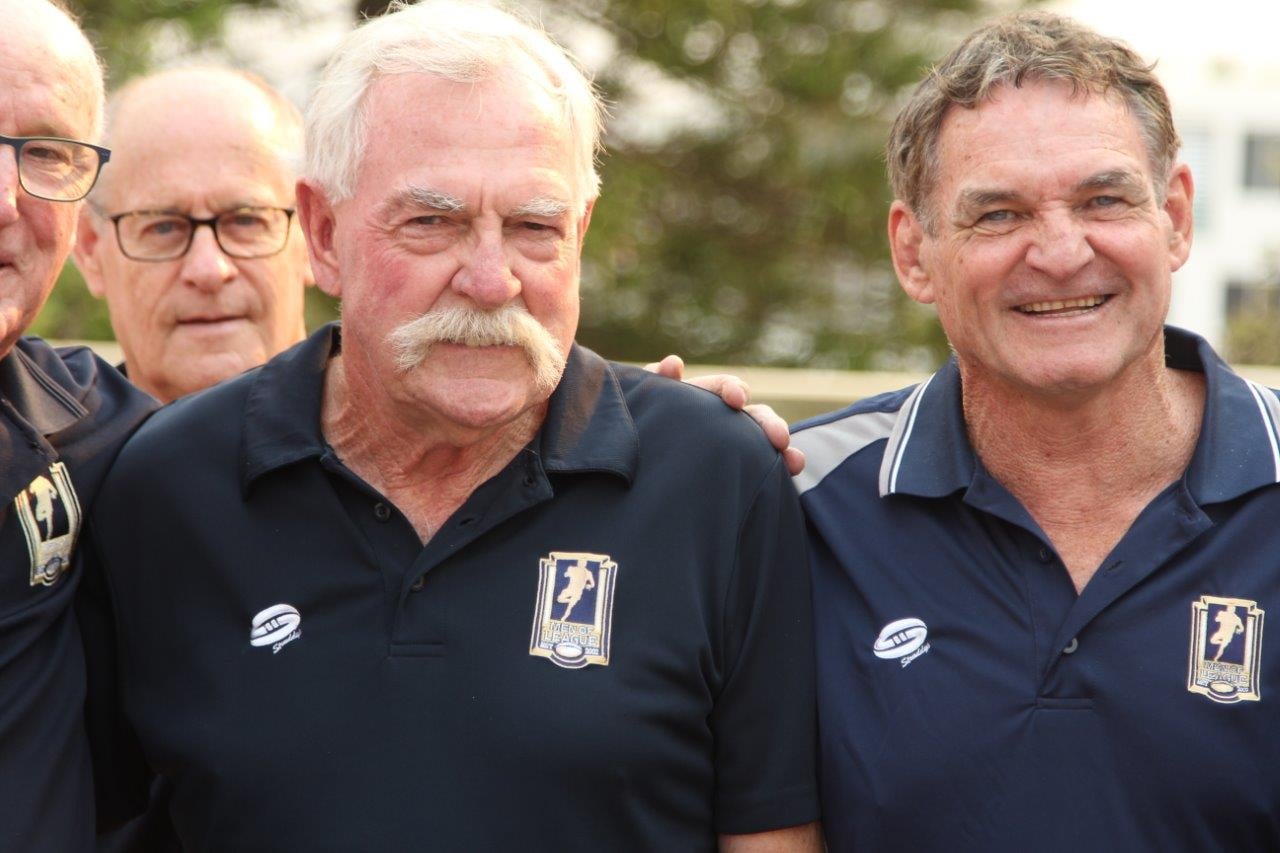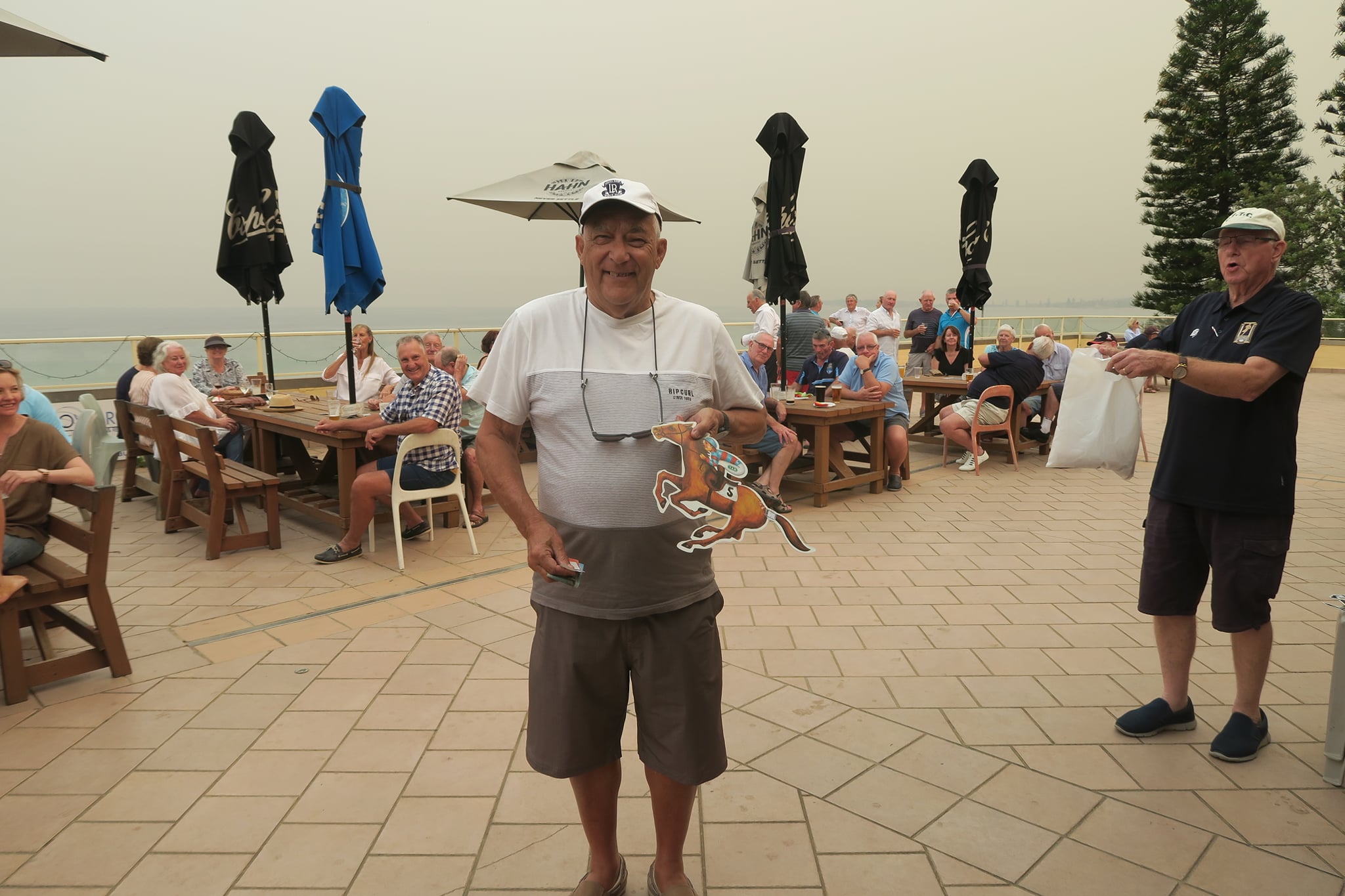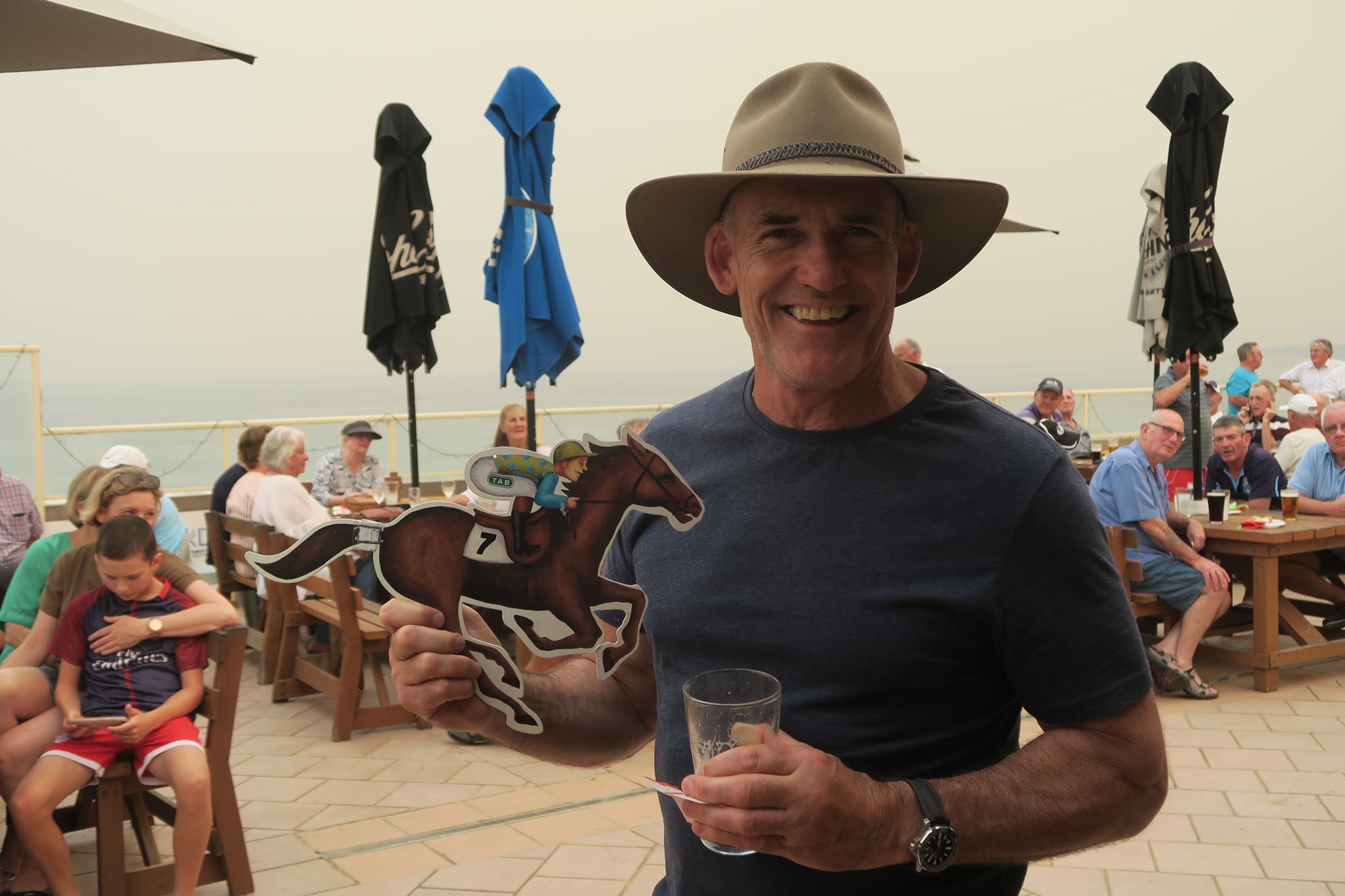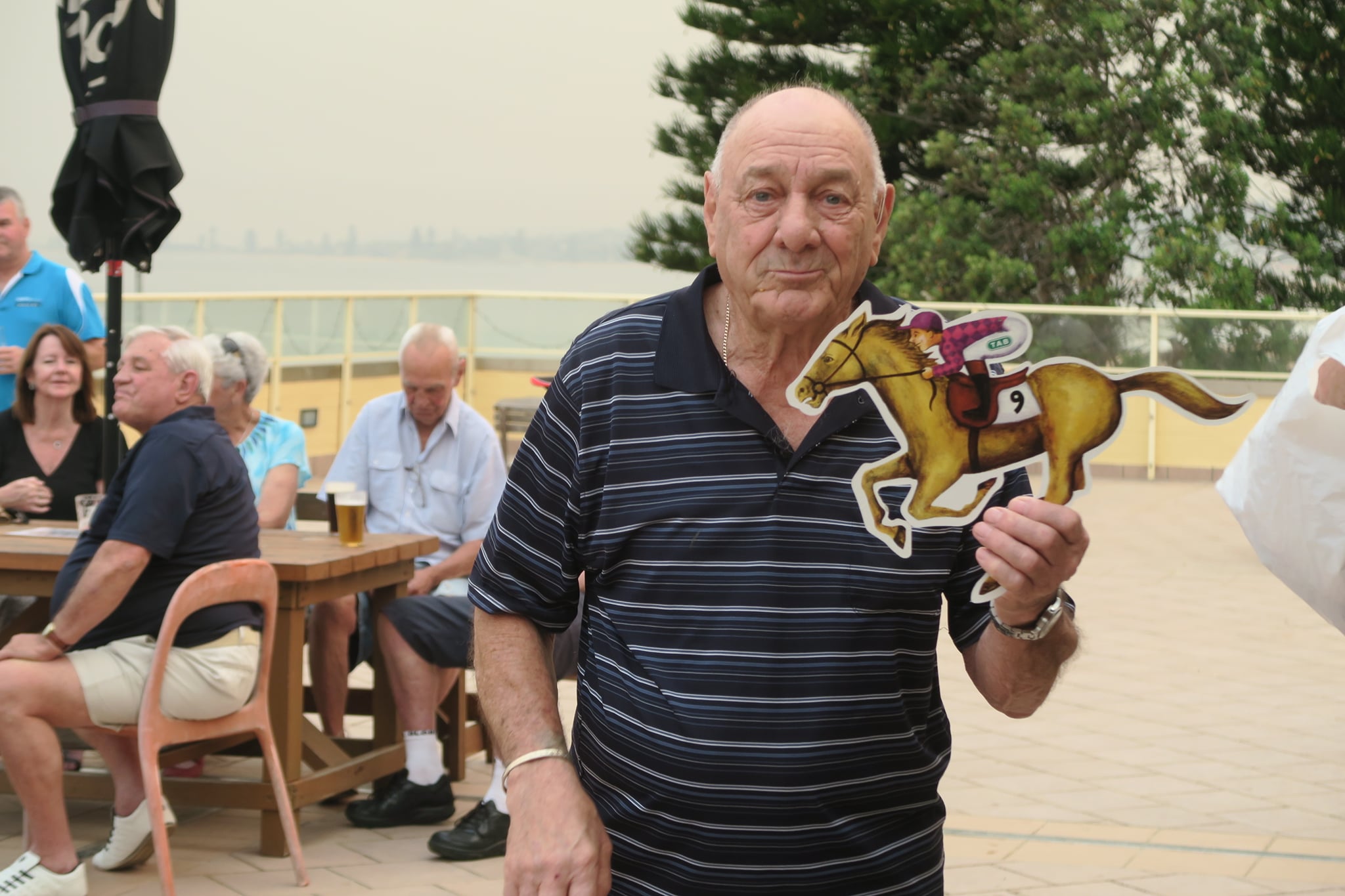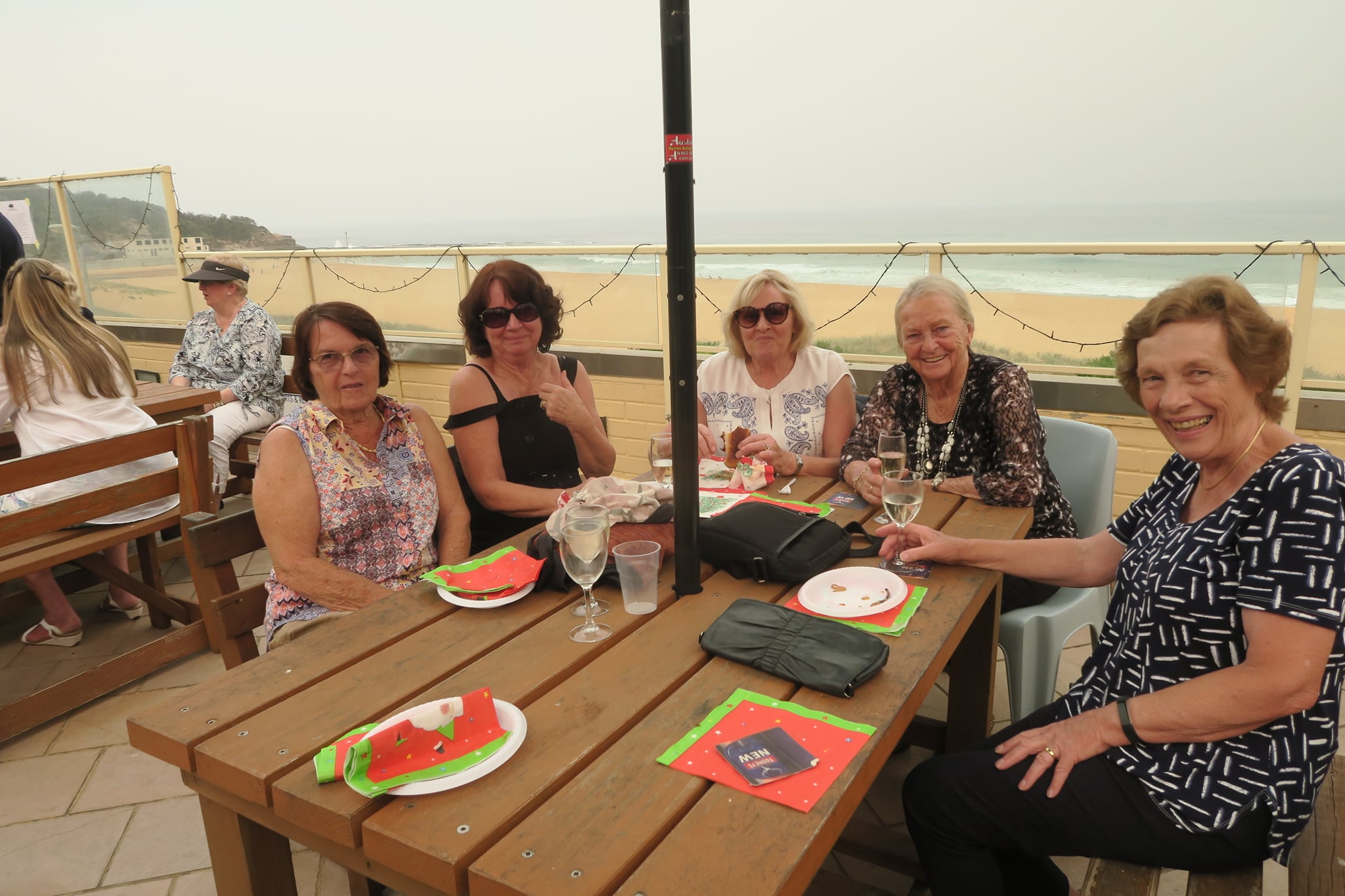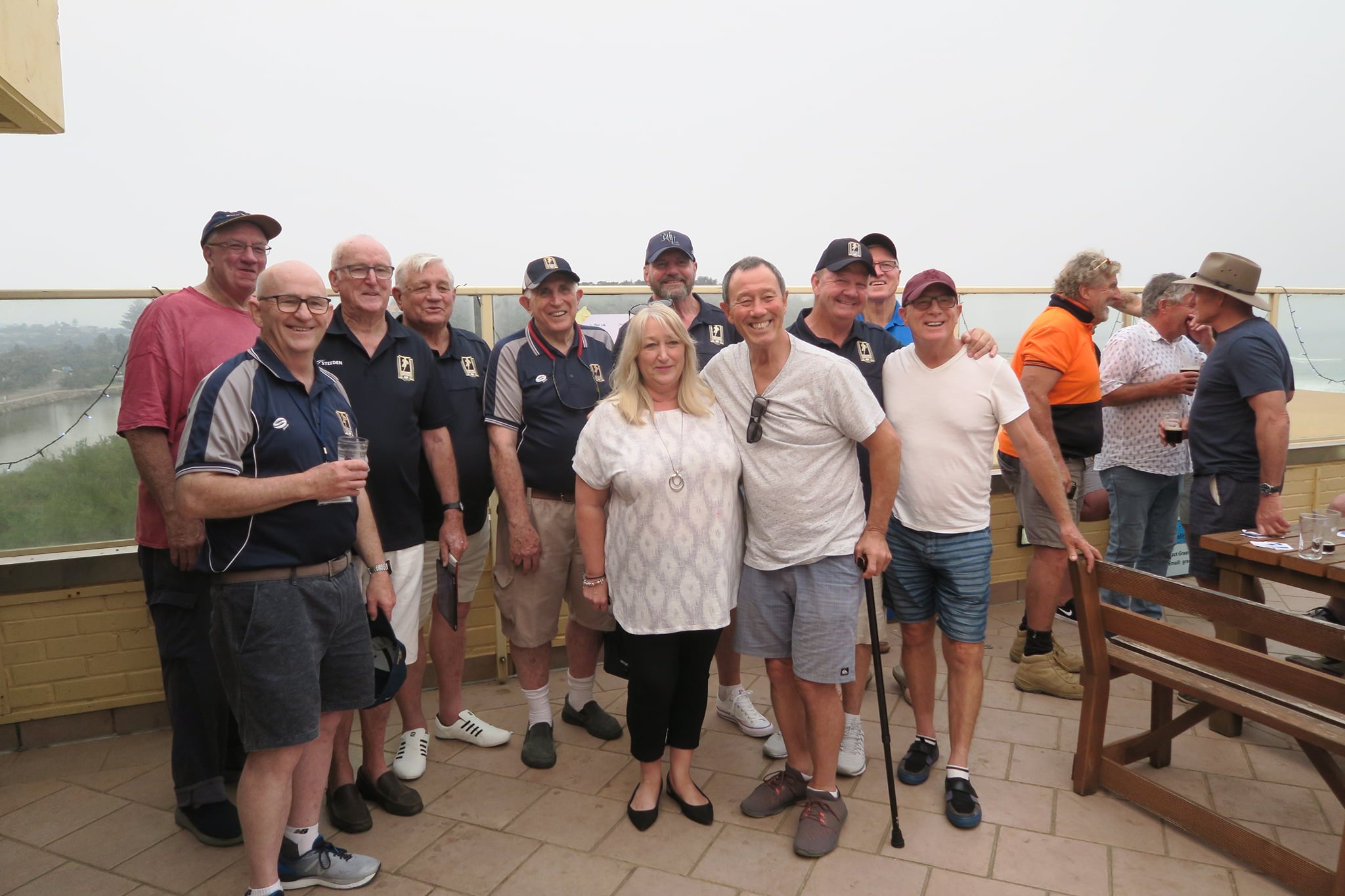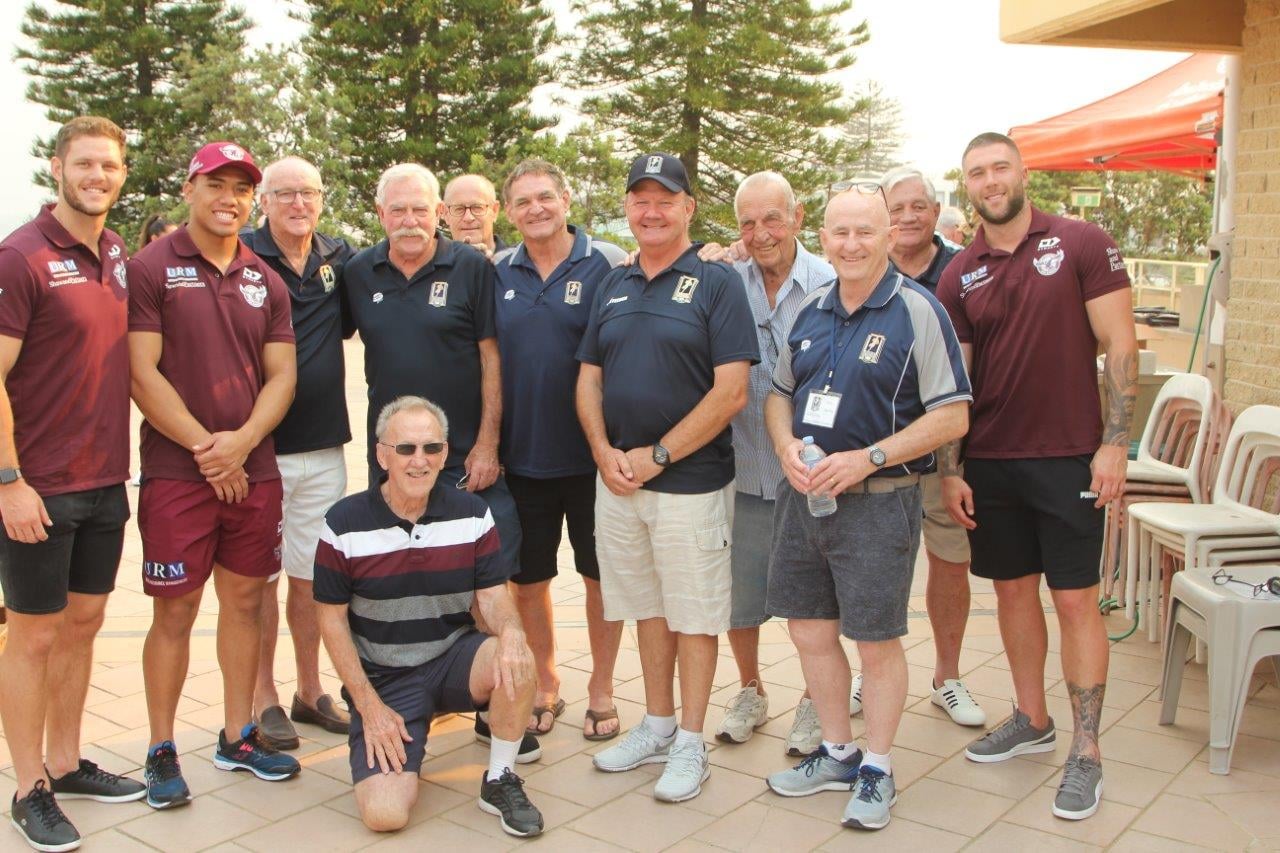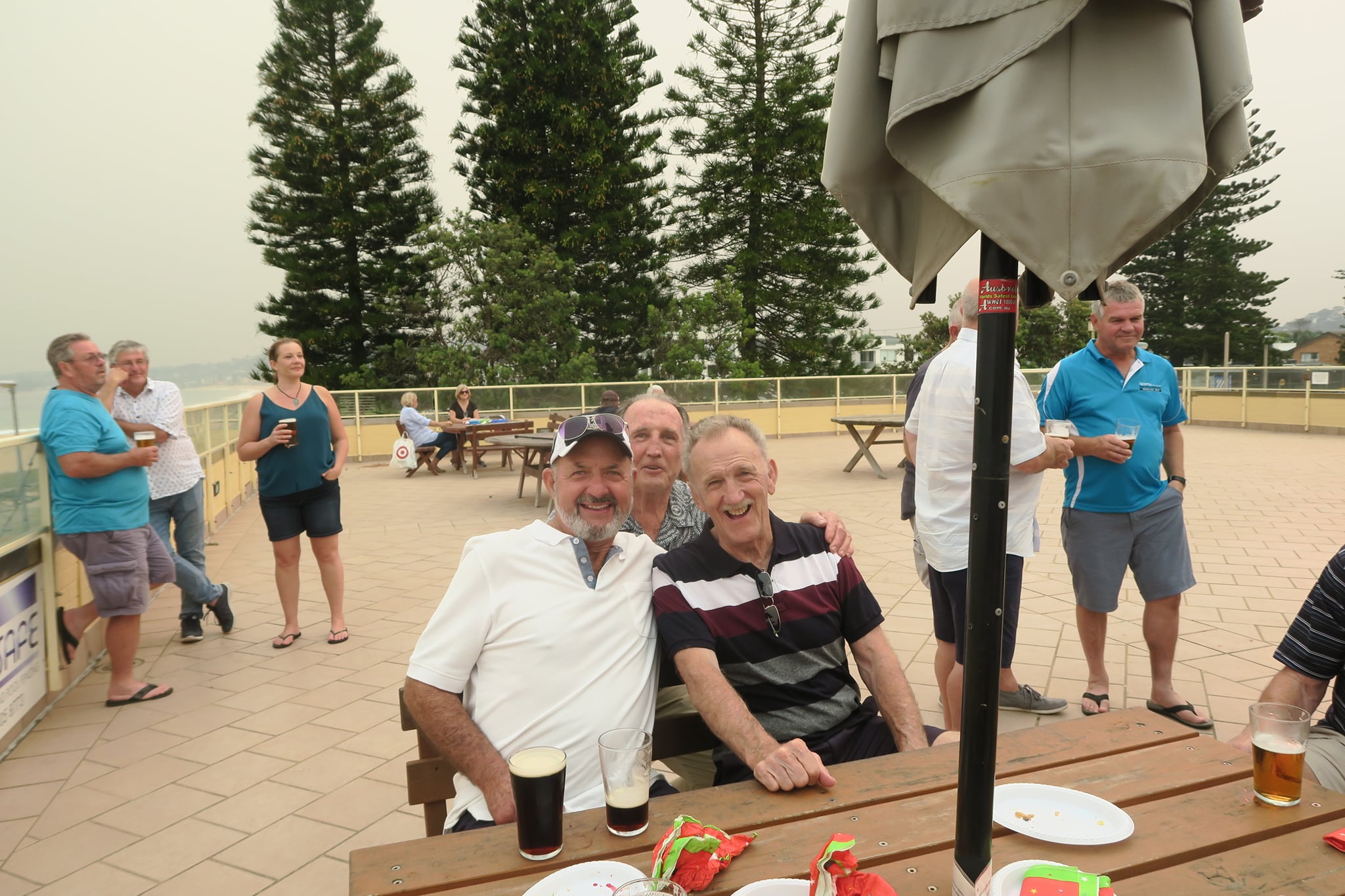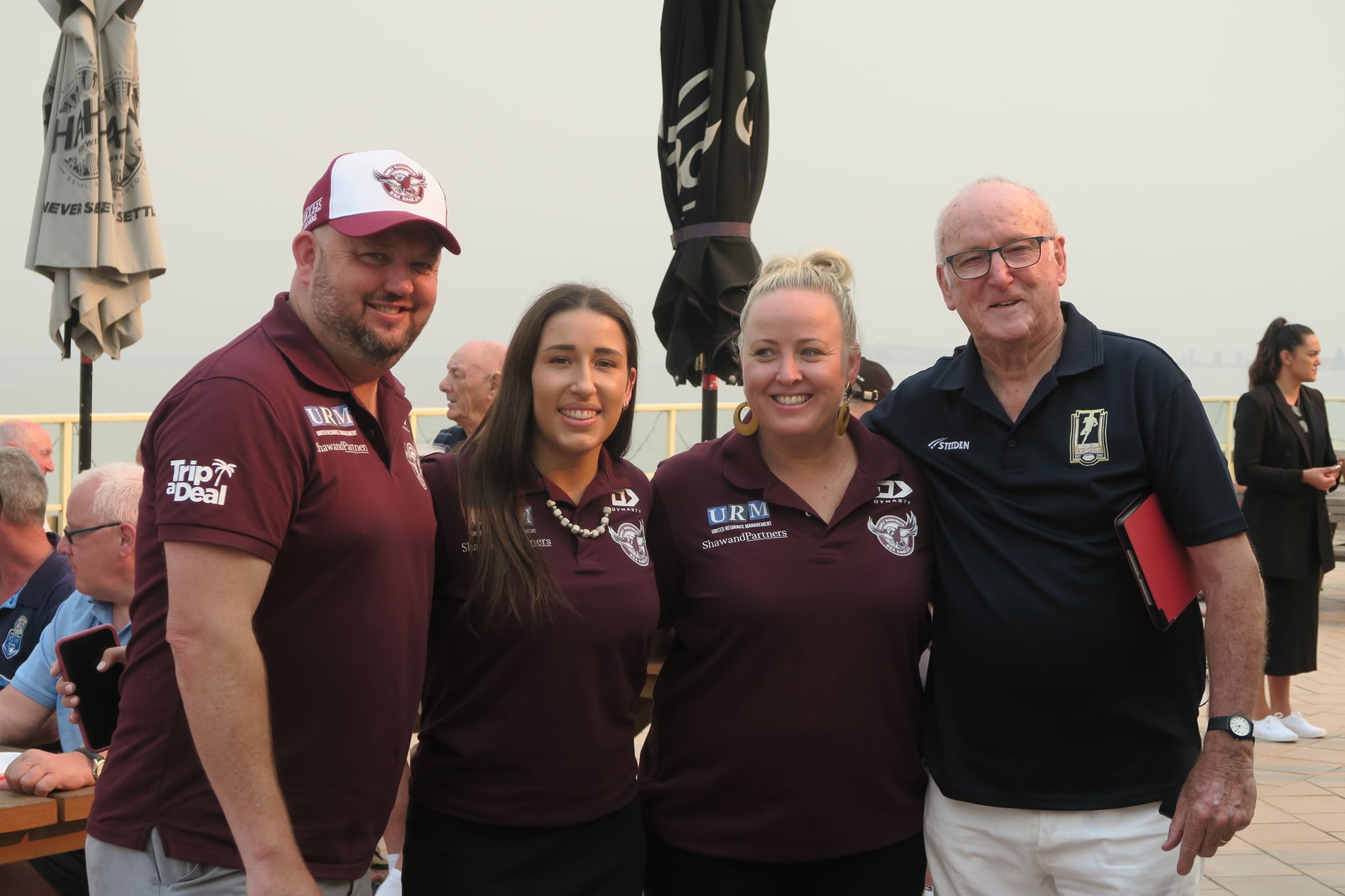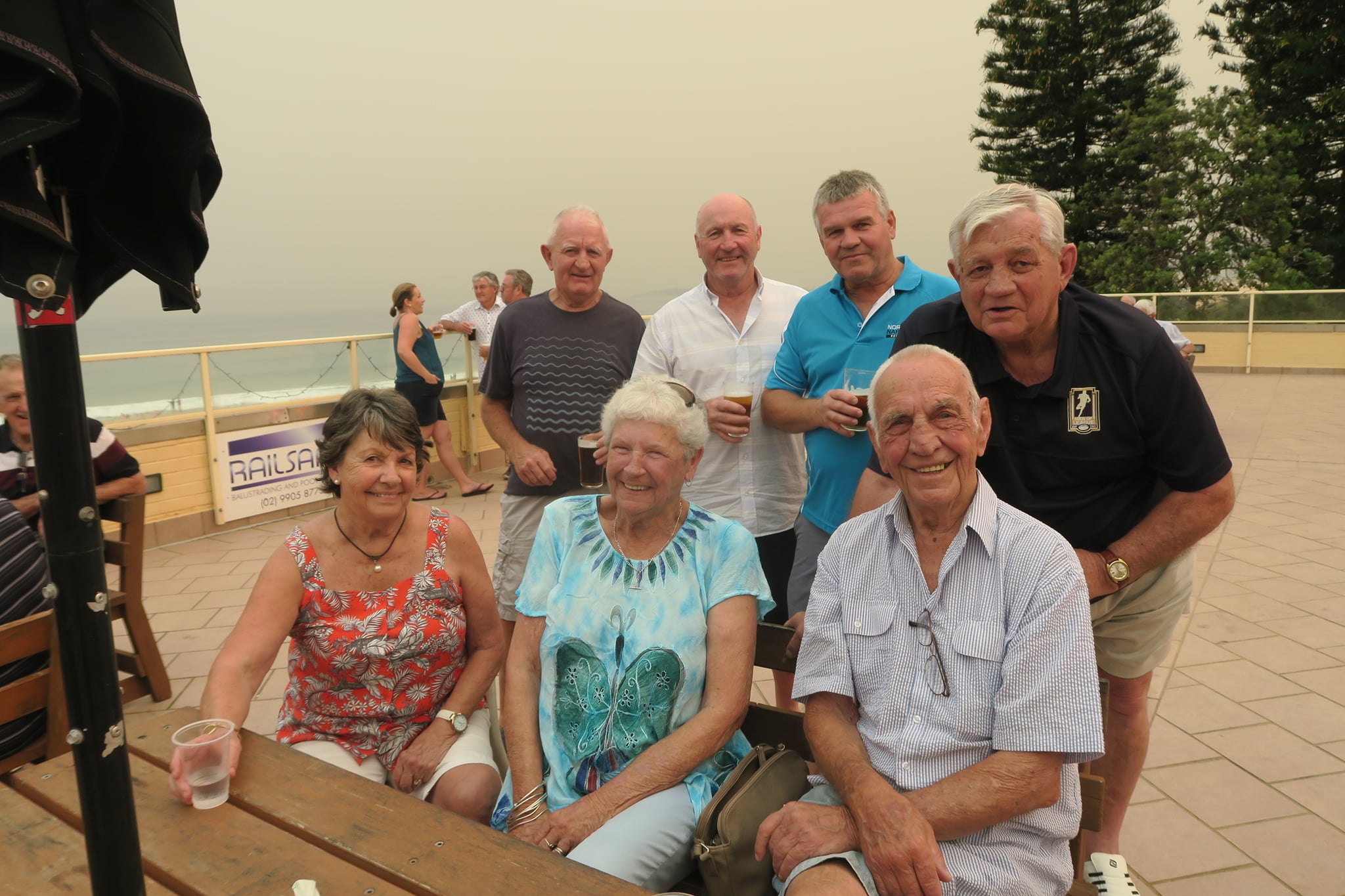 Farmers And Their Families Christmas Drought Run: Pictures From The Road
December 5th, 2019
Report and Photos by Lisa Hewitt and Krystal Haycock (Yeoval): Words cannot express the wonderful generosity of the Pittwater Community. A small group of people yesterday, came through the towns of Cumnock and Yeoval. With them they bought the Christmas Spirit and shared their Love with our local farming families. Even Santa managed to fight through the drought to find over 50 farm kids through this region. They also bought family hampers, women's and men's gift packs, precious water and a tonne of organic Fresh Fruit and Vegetables for our farmers, pre-paid visa cards for all families who attended, the massive donations of dog food for our working dogs, the crisp wine and cold beer, clothes, tonnes and tonnes of groceries, the 15,000 baby wipes and nappies, aeroguard and sunscreens and even some plum puddings and special treats for Christmas. They came to say thank you to us for being farmers. I say we need to thank the community of Northern Beaches for believing in us and what we do.
I would like to thank the Amazing Lisa and her kids Josh and Ellie, it has taken a month of late night phone calls. I can't thank you guys enough for your determination and dedication to bringing the best drought drive one would ever see to the small town of Yeoval.
A huge shout out to the 6 beautiful people from Avalon who spent yesterday helping above and beyond 150 people from the local district.
A massive thank you to those who donated:
The Avalon, Bilgola and Newport communities, Kennards, Johnson Brothers Mitre 10, Palm Beach kindy, Newport Public School, Peninsula Bridge Club, Palm Beach RSL, Avalon Beach RSL, to my amazing past and present swimming parents and kids, Anne Wilson Funerals, Avalon Bulldogs, Newport Red Cross, Avalon - Palm Beach Chamber of Commerce, Cabana Avalon, Pest Rid, Kobi, Avalon PS School Canteen, Lara Rowell, Tammy Carter for the most awesome wrapping, Kelly Kelly Lee Schott, Trina Leslie, Simone Sinclair, Stone Real Estate, The Fruitful Boxes, Bilgola Organic Deli, Harris Farm, Dianne Cutrie and her husband Darren, Matt and Eliza Cutrie. Lisa Swinton, Scotty Wilcox. Oliver's Pies, Amber Waves, Julie and Richard. If I have forgotten anyone - apologies.
You have made entire towns a Christmas one to remember.
Visit previous The Christmas Drought Run - Hampers For Farmers And Their Families: 2019
Lisa: Some photos of our trip to Cumnok and Yeoval -;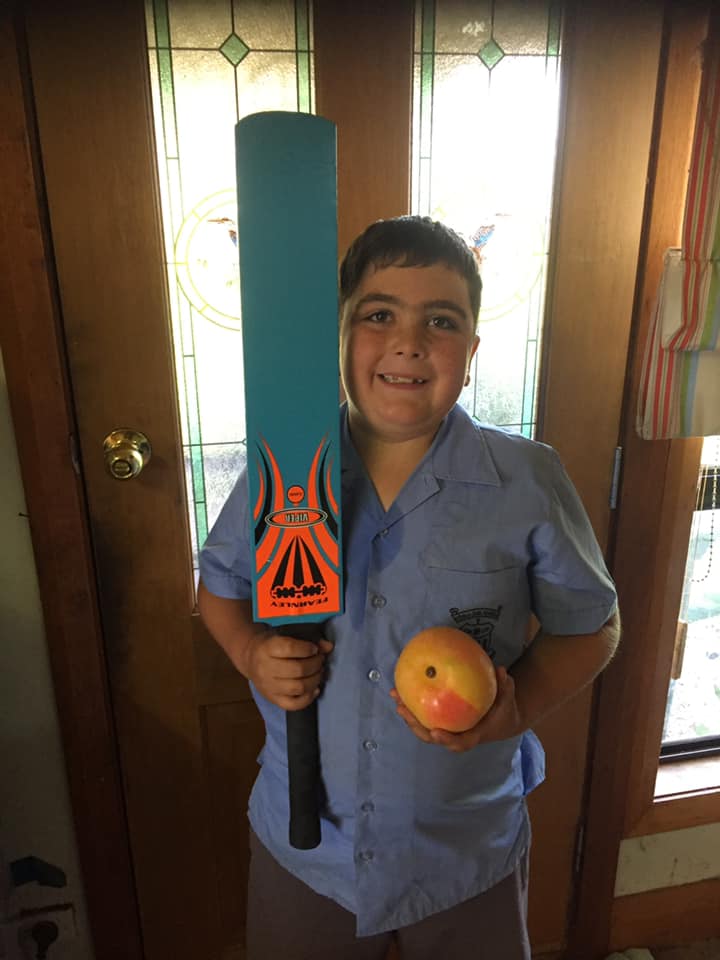 Fletcher with his mango and cricket bat, his dad told me his favourite thing in the world is mangoes and he's been playing cricket with a shovel. Unfortunately kids in the country during drought times don't get to be kids, all hands on deck working.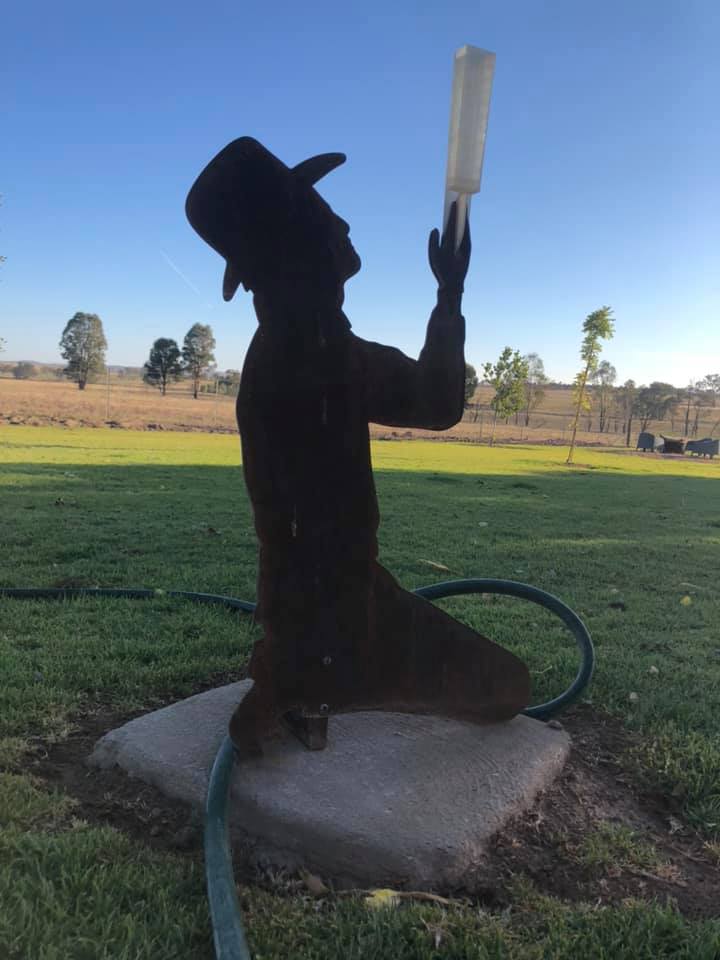 This says it all a farmer on his knees praying for rain holding a rain gauge. But ironic on the green lawn. It's watered by bore water.

Hay shed nearly empty.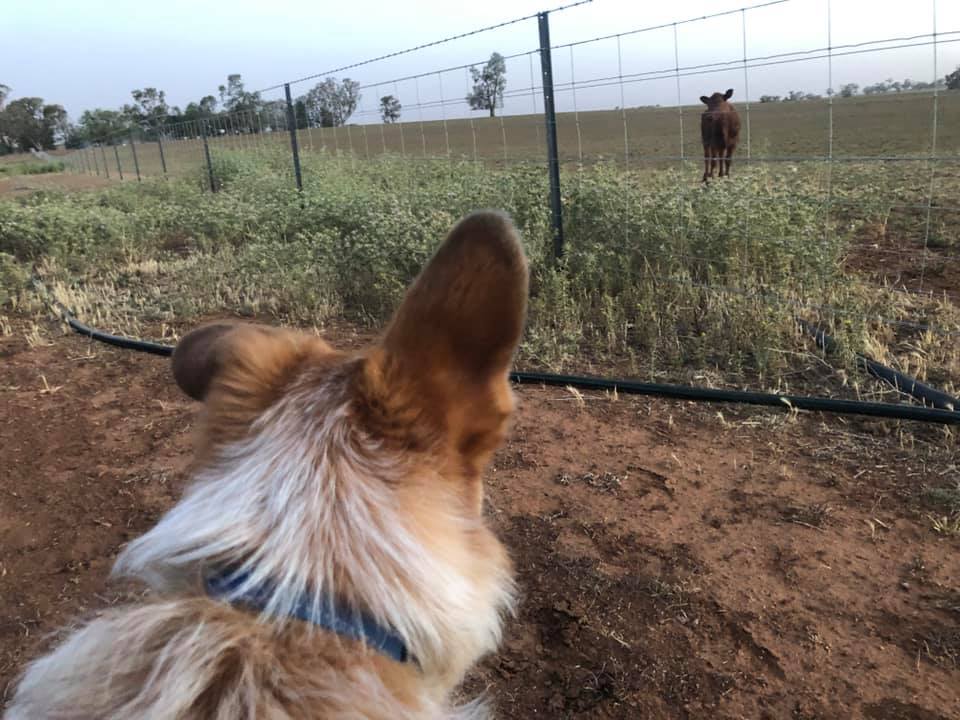 City dog wondering what the?...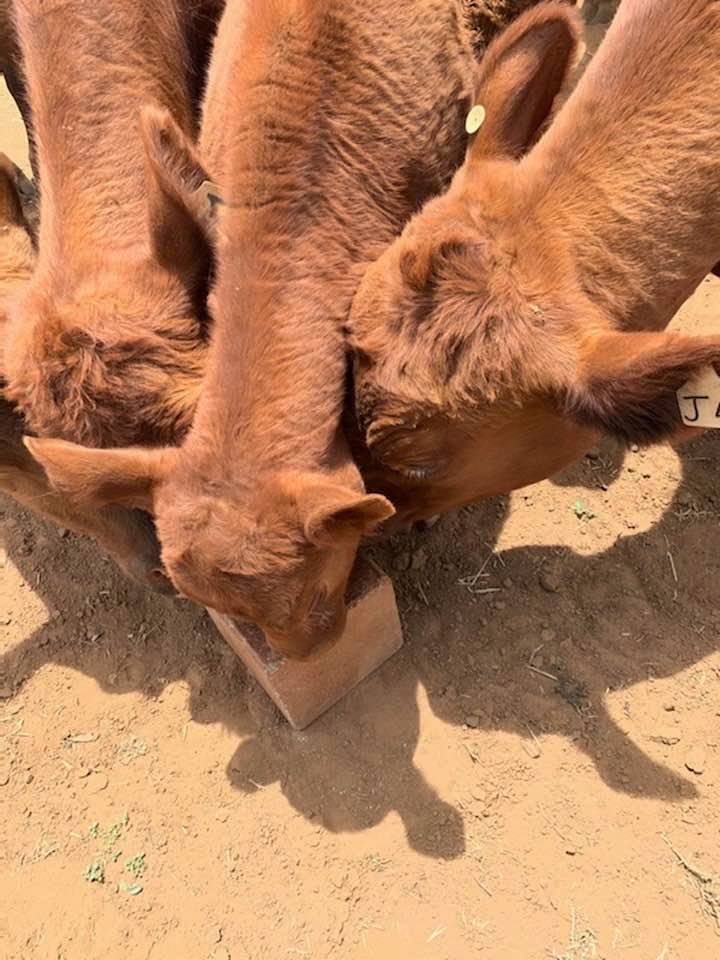 Cows enjoying the vitamin block: As they are only eating hay, and not eating any grass they are missing out on so many vitamins, so these blocks replace that, Krystal told me after they lick and lick and lick them they run around and moo and feel amazing.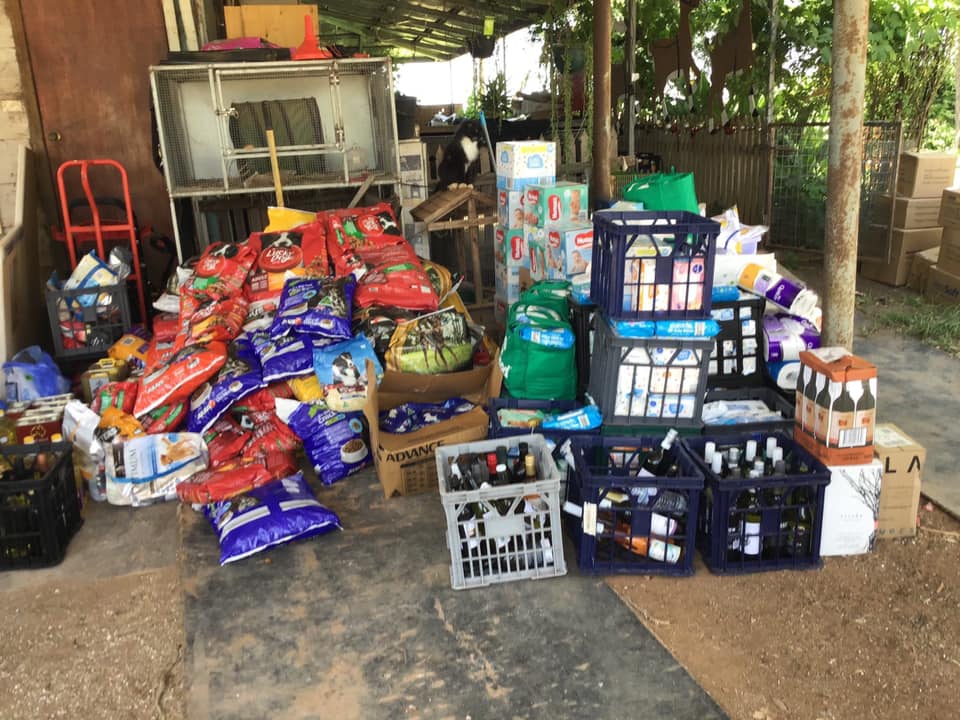 Just some of the food you have donated that has been distributed in these towns.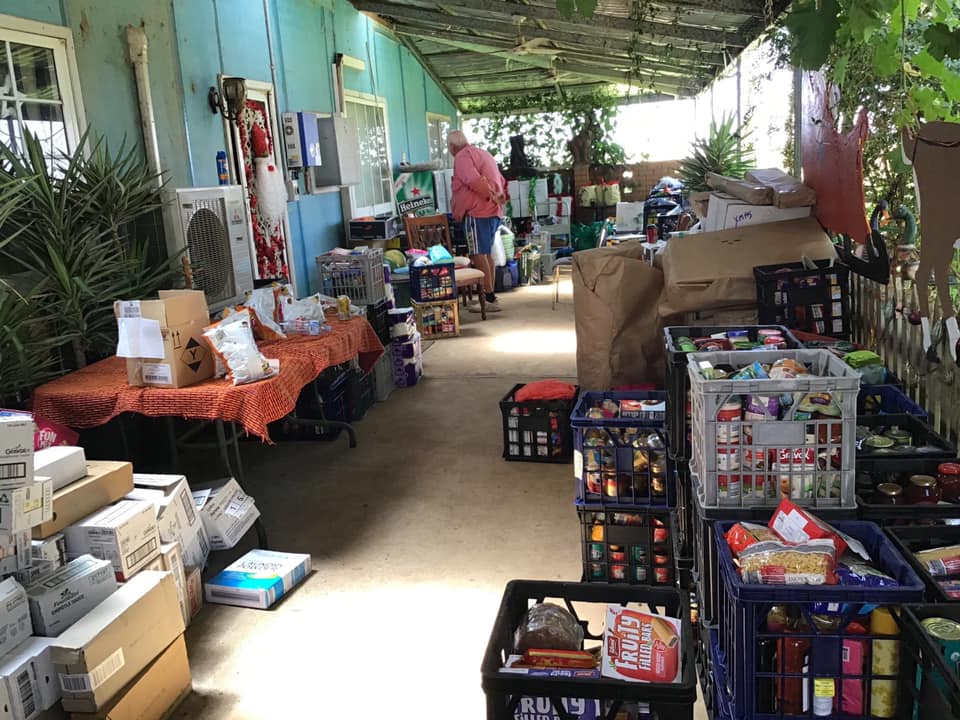 Just some of the food you have donated that has been distributed in these towns.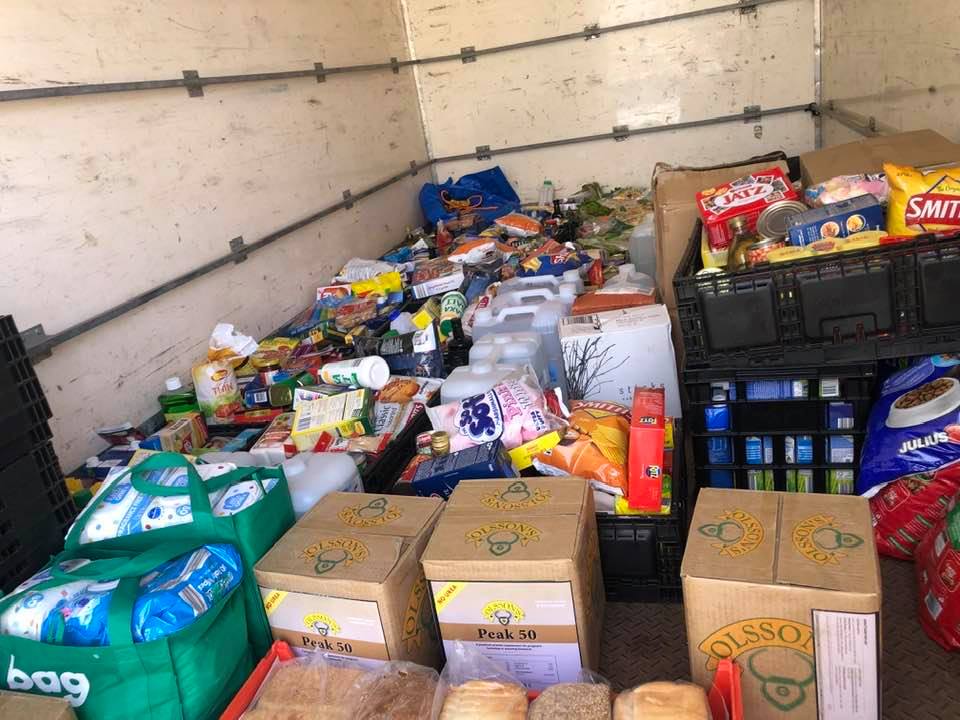 Just some of the food you have donated that has been distributed in these towns.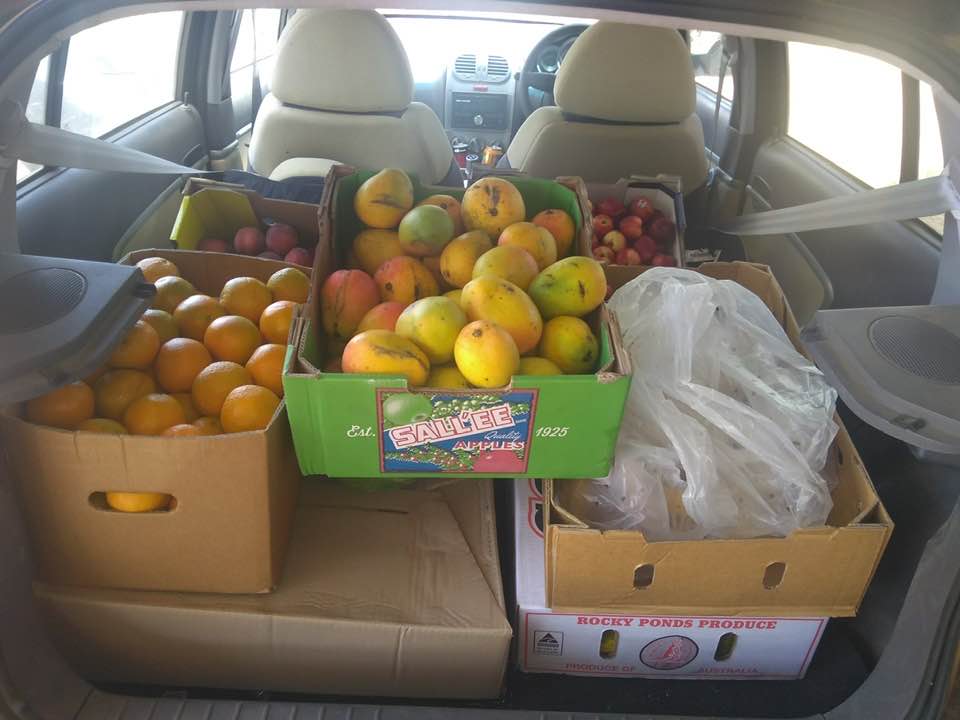 Fruit being delivered to Yeoval central school, this school goes from kindy to year 12.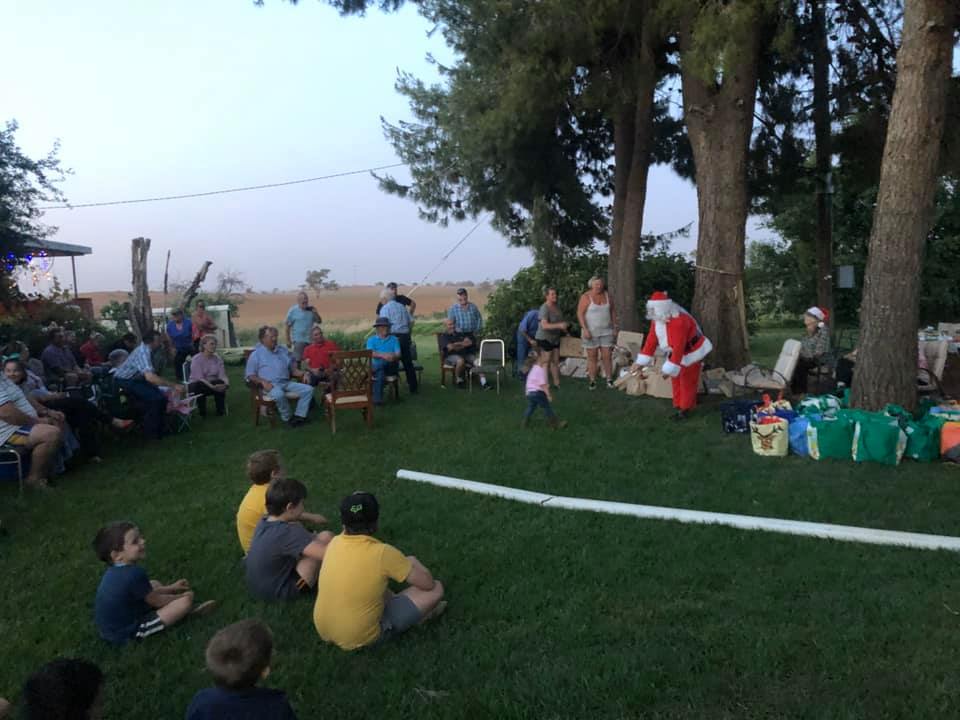 Santa arrives to distribute your presents to the youngsters.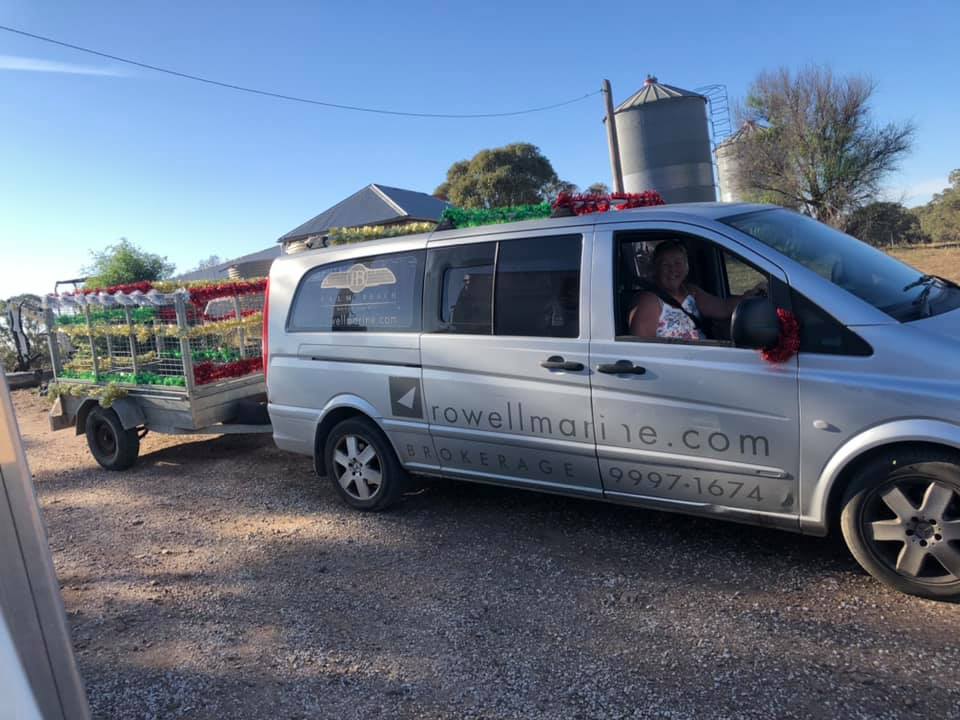 All done!