December 8 - 14, 2019: Issue 432
NSW Volunteer of the Year Awards 2019 Awarded: Local finalists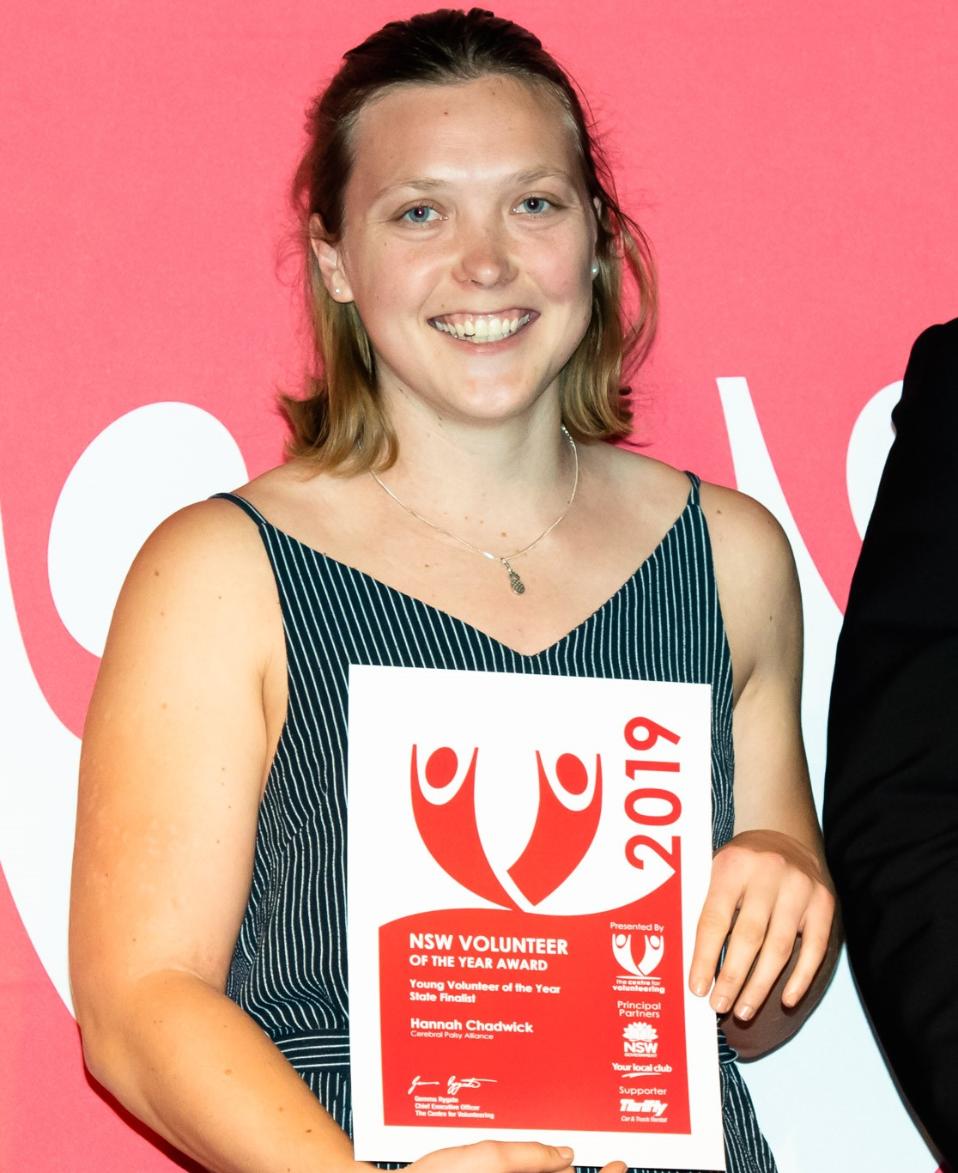 Avalon's Hannah Chadwick was a Finalist in this years Volunteer of the Year Awards - photo by Michael Mannington, Community Photography
December 5th, 2019

Finalist Young
Hannah Chadwick - Avalon Beach resident
Cerebral Palsy Alliance
Twenty two year old Hannah has been volunteering for more than a decade. She began in the hydrotherapy pool at the Cerebral Palsy Alliance and has continued her work helping at fundraising events., supporting children at their respite house and on day trips. She now volunteers for other organisations such as Manly Surf Life Saving Club and Wild Women on Top.
Finalist Senior
Ian Lovelace Northern Beaches
Cerebral Palsy Alliance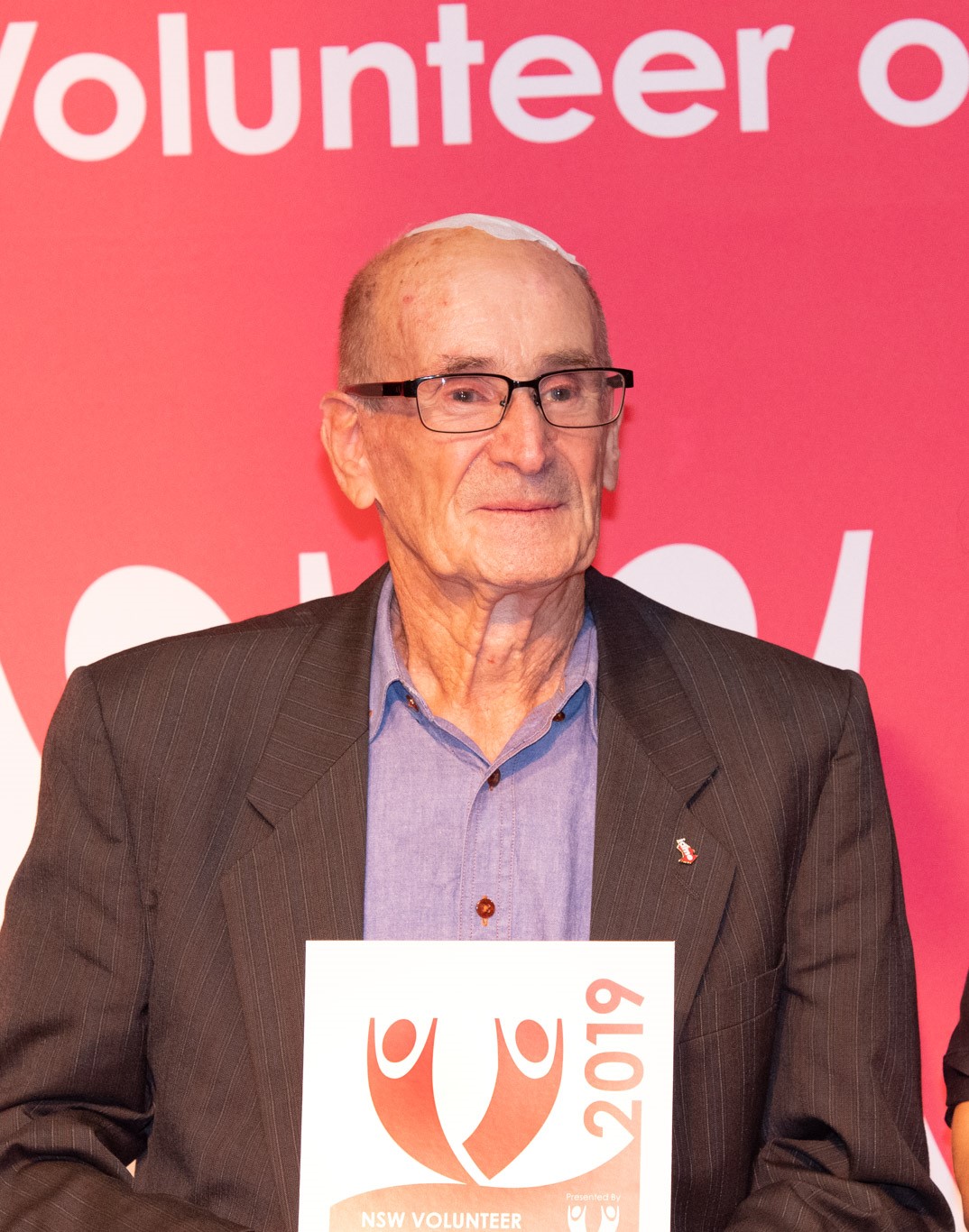 Ian has provide hundred of hours of volunteer support for children in the Aquafit program. The program provides respite for participants' parents, health and wellness for clients and friendship and fun for participants and volunteers. Ian is also a volunteer driver helping to transport children living with a disability.
Blacktown Police Chief Inspector and father of seven Bob Fitzgerald has been named the 2019 NSW Volunteer of the Year for a life spent helping community and sporting groups, and the people of Western Sydney.
2019 NSW Adult Volunteer of the Year: Robert Fitzgerald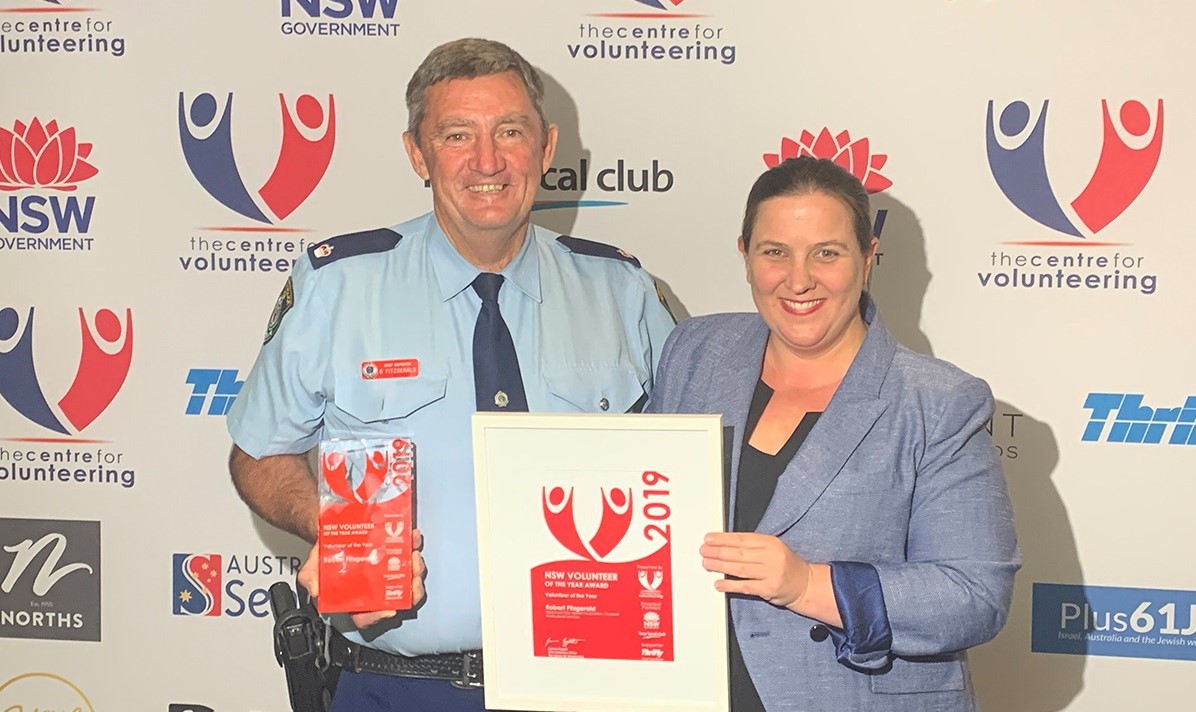 Organisations: Blacktown City Netball Association, SydWest Multicultural Services, Eastern Creek Pioneers Netball Association, NSW Kookaburra Kids, Western Sydney Aboriginal Men's Group, Karabi Neighbourhood Centre, Blacktown Community Area Centre, Blacktown / Seven Hills Bears Rugby Leagues Club
The volunteering resume of Blacktown Police Chief Inspector Bob Fitzgerald runs over several pages. It is a life of volunteering spanning the past 40 years.
However, it is the impact that Bob's volunteering has had on so many people, organisations and his Western Sydney community that sets him apart.
His volunteer work as coach, administrator and event coordinator for netball, rugby league, Olympic and Paralympic events helps keep local sporting groups going, while also providing a link to the community to help battle social isolation, support victims of family and domestic violence, homelessness and drug addiction. His volunteering builds links between different and diverse communities.
One supporter sums up the volunteering impact of the full-time police chief inspector and father of seven: "Bob leaves a legacy of significantly influencing positive and lasting change for women, children, and people from culturally and linguistically diverse groups and Aboriginal and Torres Strait Islander Communities.
"He gives so much for Western Sydney – he's a man of the people."
Bob is a community leader, mentor, and advocate and is a fitting recipient of the 2019 NSW Adult Volunteer of the Year Award.
The announcement was made today in front of more than 250 community, business and political leaders and marks the end of a state-wide, seven month search spanning more than 120,000 individual nominations across 21 separate regional and urban centres.
Volunteers from Western Sydney also took out awards across the other major individual and team categories, while volunteers working for Qantas, Bloomberg and the Asylum Seekers Centre received the top gongs in the Corporate Volunteering and Volunteer Management award sections.
The 2019 NSW Volunteer of the Year Award recipients are:
Corporate Volunteer of the Year: Vicki Thompson, Bloomberg
Corporate Volunteer Team of the Year: Qantas Cabin Crew Team
Young Volunteer of the Year: Sonia Sharma from Prestons
Volunteer Team of the Year: Dignity Dishes from Parramatta, Hornsby and Nowra
Excellence in Volunteer Management: Oscar Mussons, Asylum Seekers Centre
Adult Volunteer of the Year: Bob Fitzgerald from Eastern Creek
Senior Volunteer of the Year: Abla Tohamy Kadous from Strathfield
Volunteer of the Year: Bob Fitzgerald from Eastern Creek
The Awards are in their 13th year and are an annual program run by The Centre for Volunteering to recognise the outstanding work of volunteers across NSW. They have grown to become one of the largest celebrations of volunteering across the country.
The Centre for Volunteering CEO Gemma Rygate said the Awards helped uncover so many incredible stories of community achievement and goodwill across every corner of the state.
"We hold these Awards to recognise the special effort made by people who choose to go above and beyond to help others and their local community," Ms Rygate said.
"They also highlight the contribution of all our volunteers and the organisations they represent. The Awards give us the opportunity to hear their stories, be inspired by their actions and pass on our thanks.
"There is no better job, than being able to meet these special volunteers and celebrate their contribution."
The 2019 NSW Volunteer of the Year Awards are supported by principal partners the NSW Department of Communities and Justice and ClubsNSW, which represents the state's 1,400 not-for-profit clubs. They are also supported by Mint Awards and Thrifty Car & Truck Rentals.
NSW Minister for Families, Communities and Disability Services Gareth Ward said the NSW Volunteer of the Year Awards were an important way to recognise the contribution of the 2.1 million volunteers working throughout NSW.
"Each and every one of today's award recipients epitomise service above self," Mr Ward said.
"Across the state, valuable volunteers are helping create stronger communities by generously dedicating countless hours to causes close to their heart.
"We can all learn a lot from hearing your stories and I congratulate all of you on your outstanding community service."
ClubsNSW CEO Anthony Ball said that volunteers were the backbone of registered clubs.
"On behalf of an industry which relies upon 32,000 volunteers, I congratulate all of these deserving winners," said Mr Ball.
"ClubsNSW is proud to be a principal partner of these awards, which recognise the huge contribution that volunteers make across the state.
"Clubs rely on volunteers to help make their venues a great place to socialise, which in turn adds billions of dollars to the NSW economy every year."
Find out more at: volunteering.com.au
Photos by Michael Mannington, Community Photography