February 3 - 9, 2019: Issue 392

Waterhouse And Darmanin Win Gold Medal In 2019 Miami World Cup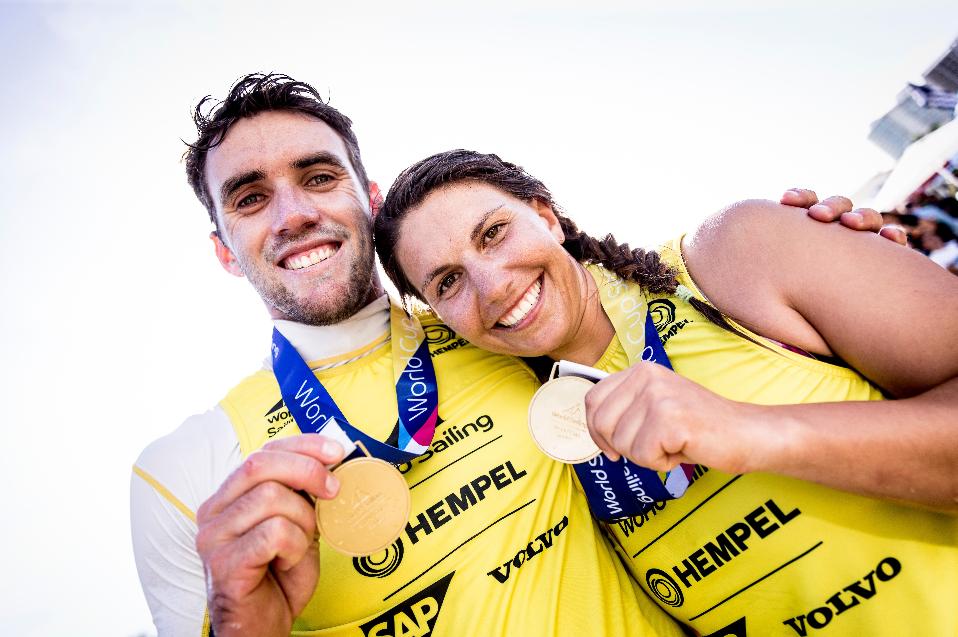 Jason and Lisa WIN! ©JESÚS RENEDO/SAILING ENERGY, February, 2019.
Jason Waterhouse and Lisa Darmanin have secured a first place in the first event they've competed in for 2019. In a week of tricky sailing conditions their consistency overall secured the victory in the very last race.
A good way to start the year.
They now are heading home to work on elements of their sailing the Miami Cup brought to light before embarking on a year long campaign to raise their skills even higher with a steady eye on Tokyo 2020.
While back here Jason will also be taking part in the February 15-16 SailGP on Sydney Harbour as a member of the Australian Team.
Woody Point Yacht Club's Gentleman's Launch And Putt Putt Regatta 2019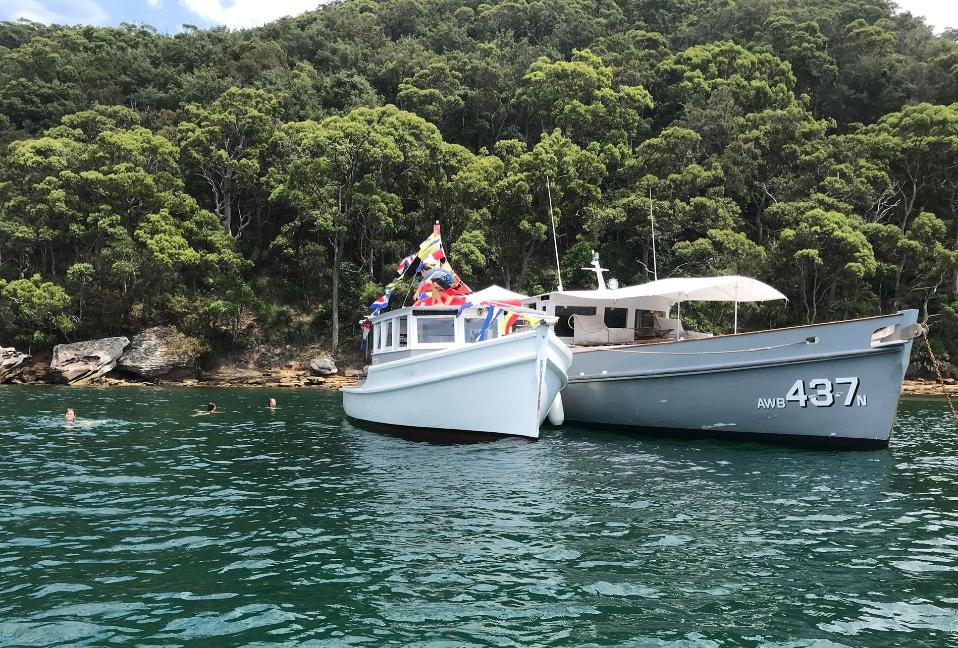 Sunday January 27th dawned brilliantly clear and warm to shine on the Woody Point Yacht Club's annual Gentleman's Launch and Putt Putt Regatta Races, a chance for members and their friends to dress their boats and themselves up and do a lap around Scotland Island.
For many this annual regatta epitomises what a Summer 'messing about in boats' on Pittwater is really about, an ethos described in the original charter of the WPYC itself;
....Their motivation was and is the enjoyment of the Pittwater and its inhabitants, largely facilitated by craft giving access to the remote foreshores and to the water itself. Suitable craft included tinnies, yachts, putt-putts, work boats, in fact anything that floats - and even some vessels whose buoyancy is questionable.

These craft provide a platform for the many and varied pastimes enjoyed by Members, including fishing, yachting, putt-putt regattas, picnics, parties, breakfasts, etc.

The Club does not favour a particular past time so long as a boat is involved either as a means to an end (ie. transport, fishing) or an end in itself (ie. sailing, cruising, just messing).

The Club has a penchant for all things traditional - timber boats in particular - and

prefers the simple family orientated atmosphere inherent in our unique community.

A Commodore shall be elected by popular vote at the Annual General Meeting together with other office bearers as required. A Committee of five Members shall be responsible for organising all functions during the year. The camaraderie shared by Members is such that 'rules' in the normal sense are inappropriate and any semblance of formality is purely for the entertainment such pomp and ceremony usually provides.




However, to maintain a friendly and intimate atmosphere, club membership shall be limited to 100 persons in any year on a first come first served basis. ...
The club has a more formal Constitution of course and operates under Yachting Australia rules for its other sailing activities over the Summer and Winter calendar of races. Next Sunday February 10th, Part II in the Two Island Race (Lion Island and Scotland Island), Part I running in December, means some wonderful sailing and a great sight for those who happened to be out on the water at the same time.
The club has a large fleet of beautiful yachts - all classics - crewed and skippered by some of the best sailors in Australia. So while the focus is on fun and not taking themselves too seriously, when it comes to this estuary and those boats, Woody Pointers are second to none.
For this year's Putt Putts classic launches such as Karoo and Kialoa 2, or ferries, the MV Reliance (which celebrates 100 years afloat in 2019), and those wonderful little open wooden 'putt putt's brought a smile to many a face as they vied to get back first to Scotty aboard the Laurel May or claim a prize from current Commodore, Tracy Smith.
The Best Dressed Boat was awarded to Hawthorn, 'Victoria Bogans' - the Wytons - you can possibly figure out just by looking which is the boat shown below that matches that description.
Photos by Adrian Matthews and Jools Farrell - MORE run HERE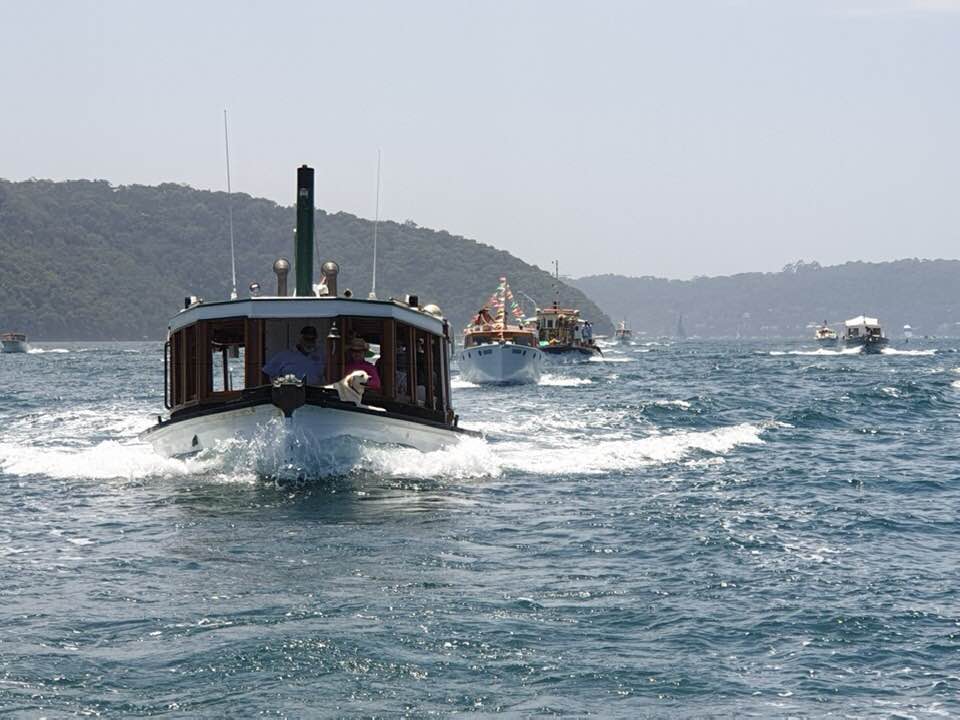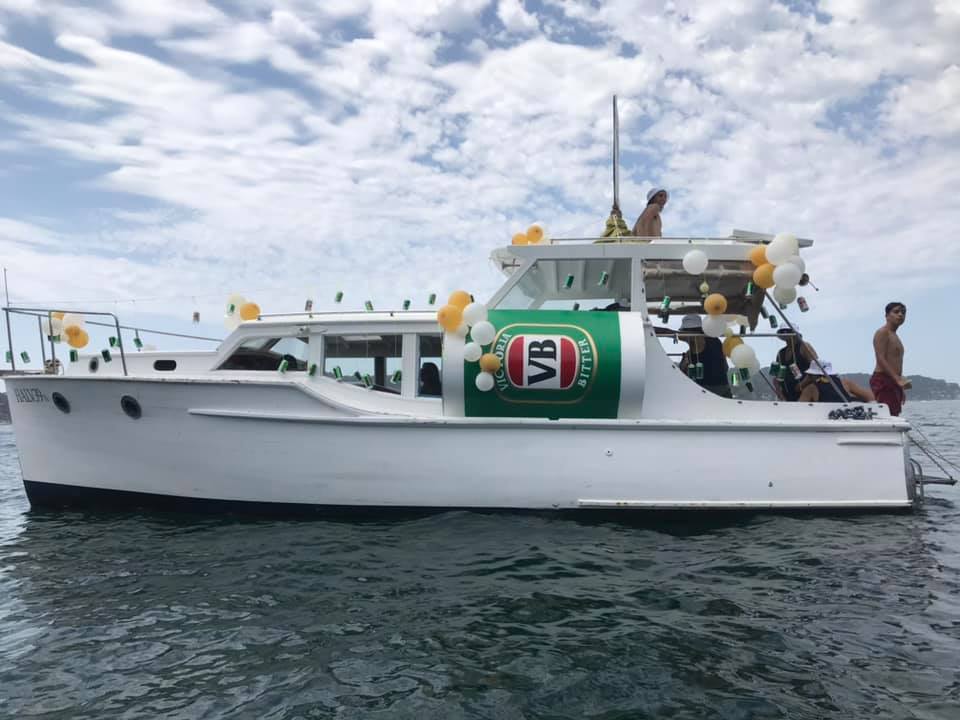 New Facilities At Mona Vale Hospital Taking Shape + Local MP Praises Staff Response Over Holiday Period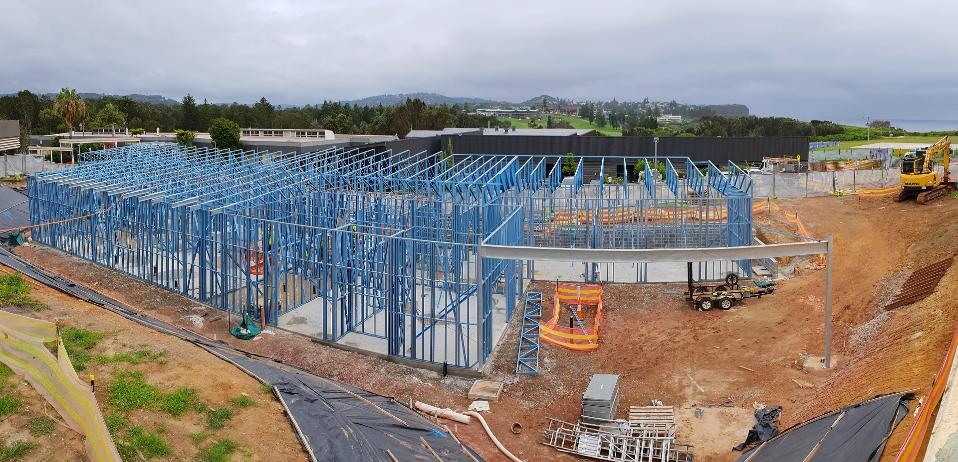 Construction photo of Mona Vale Hospital's new Support Services Building - supplied
Mona Vale Hospital's new Support Services Building is taking shape. The new building will accommodate modern kitchen, laundry, cleaning, staff and engineering facilities which are essential for the hospital's ongoing operation.
Groundworks for the new building commenced late last year and structural work is now underway.
"This is yet another important infrastructure improvement at Mona Vale Hospital," MP for Pittwater Rob Stokes said this week
"In recent years we've seen the start of a series of multi-million dollar building works at Mona Vale Hospital and this latest project is a really important part of the mix.
"The ongoing investment at Mona Vale Hospital is to ensure that new and continuing medical services are provided in modern, state-of-the-art buildings.
Work is also being finalised on the construction of a new hospital helipad. The helipad is being relocated to enable the construction of a new 20-bed inpatient building on the eastern side of the hospital.
Other upcoming infrastructure projects at Mona Vale Hospital include the construction of a new permanent ambulance facility and extensive renovations to the Urgent Care Centre building.
Rob Stokes also praised the incredible work of Mona Vale Hospital's medical staff over the busy Christmas and summer holiday period this week.
Since November, more than 3,500 patients have presented to Mona Vale Hospital's Urgent Care Centre.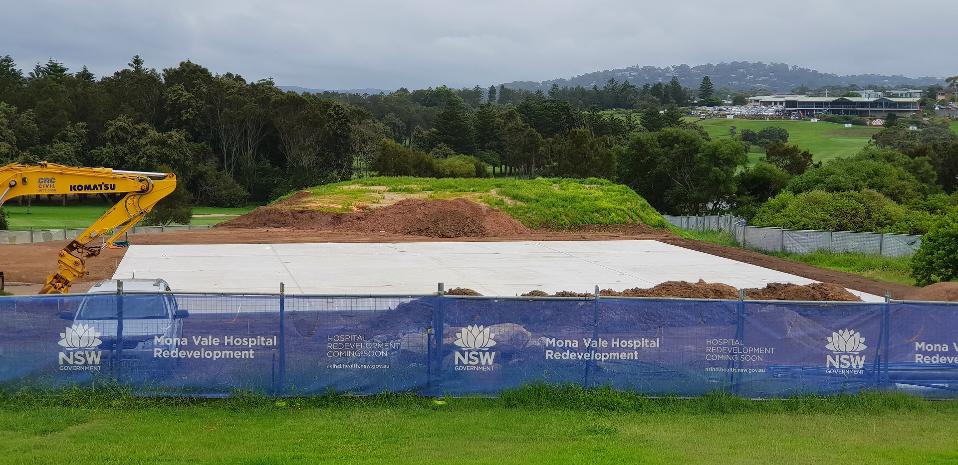 Construction photo of New Mona Vale Hospital Helipad - supplied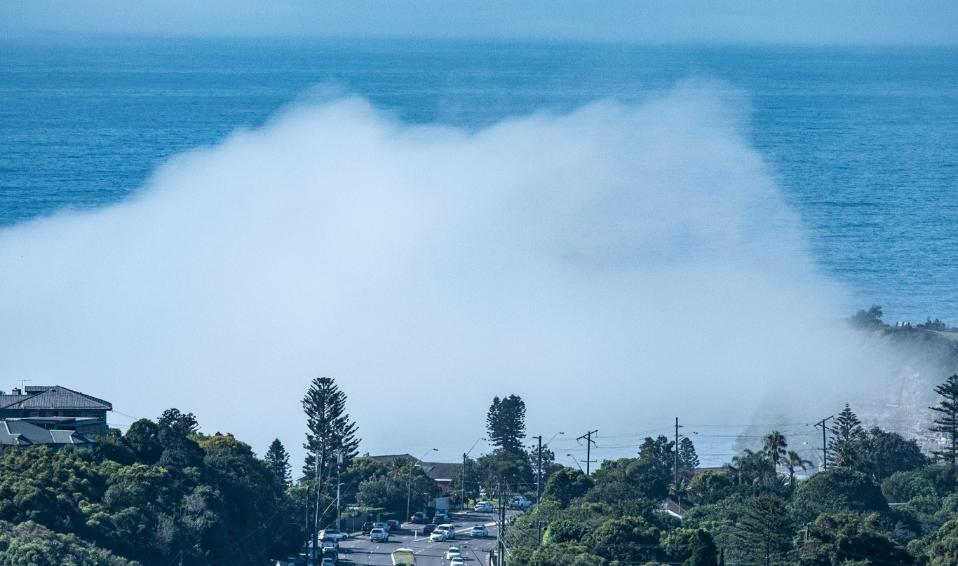 Sea Mist - Bungan Head - 9.10 a.m. Sunday February 3rd 2019 - photo by Michael Mannington, Community Photography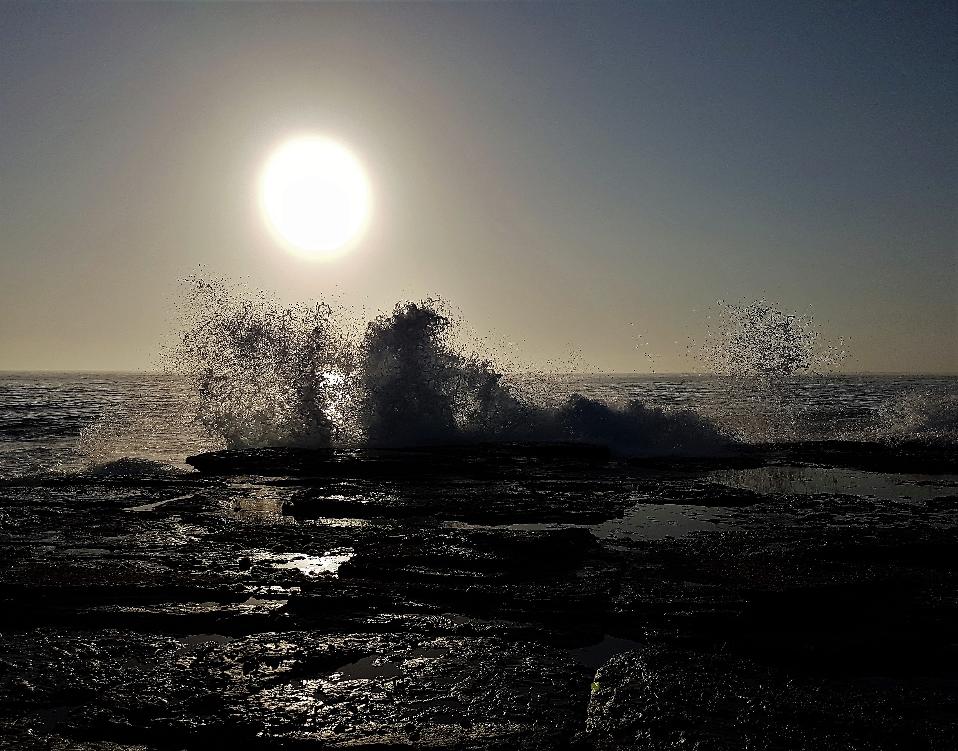 Narrabeen Rock Pool Rock Shelf, just after Dawn - photo by Joe Mills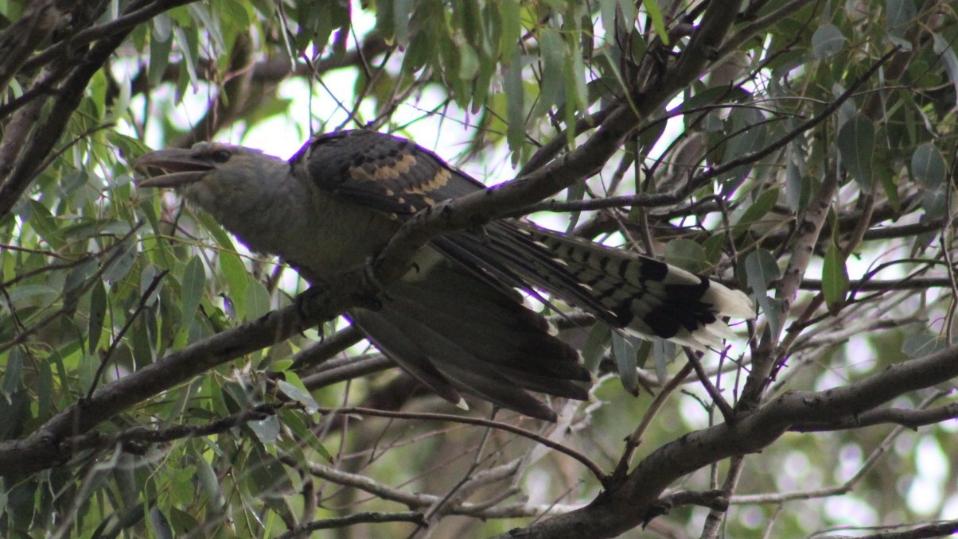 Spotted: Careel Bay - two Currawongs trying to feed two larger Channel Billed Cuckoo fledglings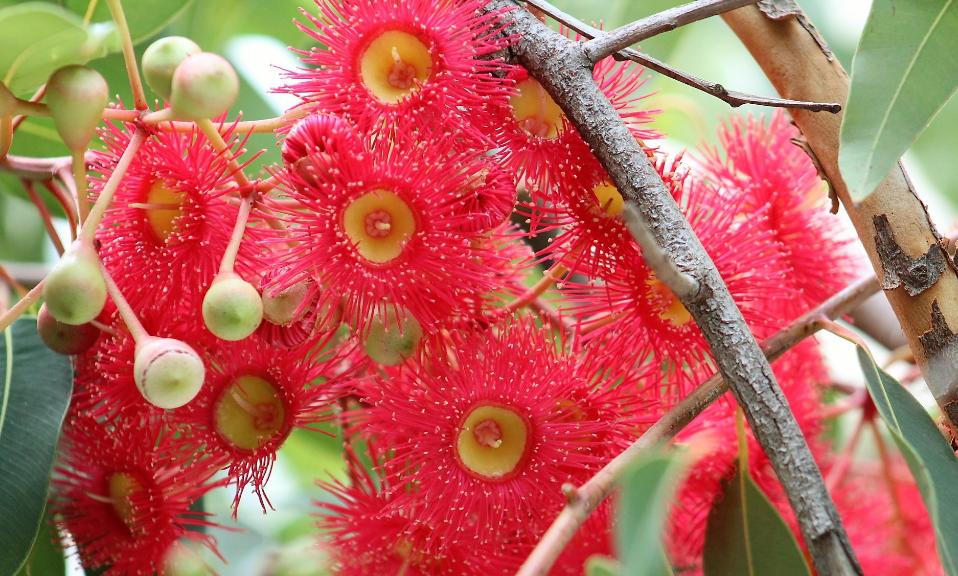 Past Features Archives (pre 2014)
Pittwater Online News was selected for preservation by the State Library of New South Wales and National Library of Australia. This title is scheduled to be re-archived regularly.
Archived Issues (2014 on) may be accessed here: pandora.nla.gov.au/tep/143700