December 2 - 8, 2018: Issue 386

From Palm Beach To Pasadena: Mick Glasheen's Drawing On The Land - GARIGAL COUNTRY Opens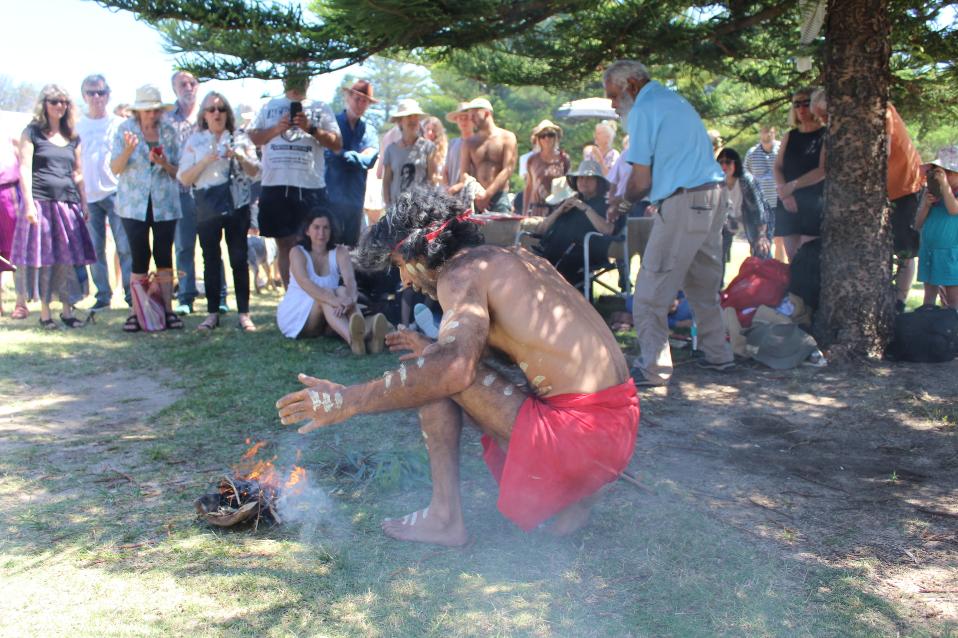 Newport Artist Mick Glasheen is taking his exhibition Drawing on the Land - GARIGAL COUNTRY on the road from Palm Beach to Pasadena.

First held in the Newport Community Centre last year, Mick is staging this exhibition in three local reserves over three weekends in December to raise money to support the purchase of the endangered littoral rainforest above Porter Reserve, Newport, so that it may be integrated into the adjoining Attunga and Porter Reserves.
The exhibition began yesterday in the Governor Phillip Park, Palm Beach for the weekend of December 1/ 2.
Featured are large scale panoramic paintings of Aboriginal rock engraving sites in the Kur-Ing-Gai National Park - such as the iconic "Emu in the Milky Way" and "Rainbow Snake" sites off the Elvina track.
Also showing is Dancing with Strangers, Mick's first History painting - depicting the first encounter of Europeans with Aboriginal people on the shores of Pittwater in March,1788. The work fuses a sketch by William Bradley with Mick's luminous visions.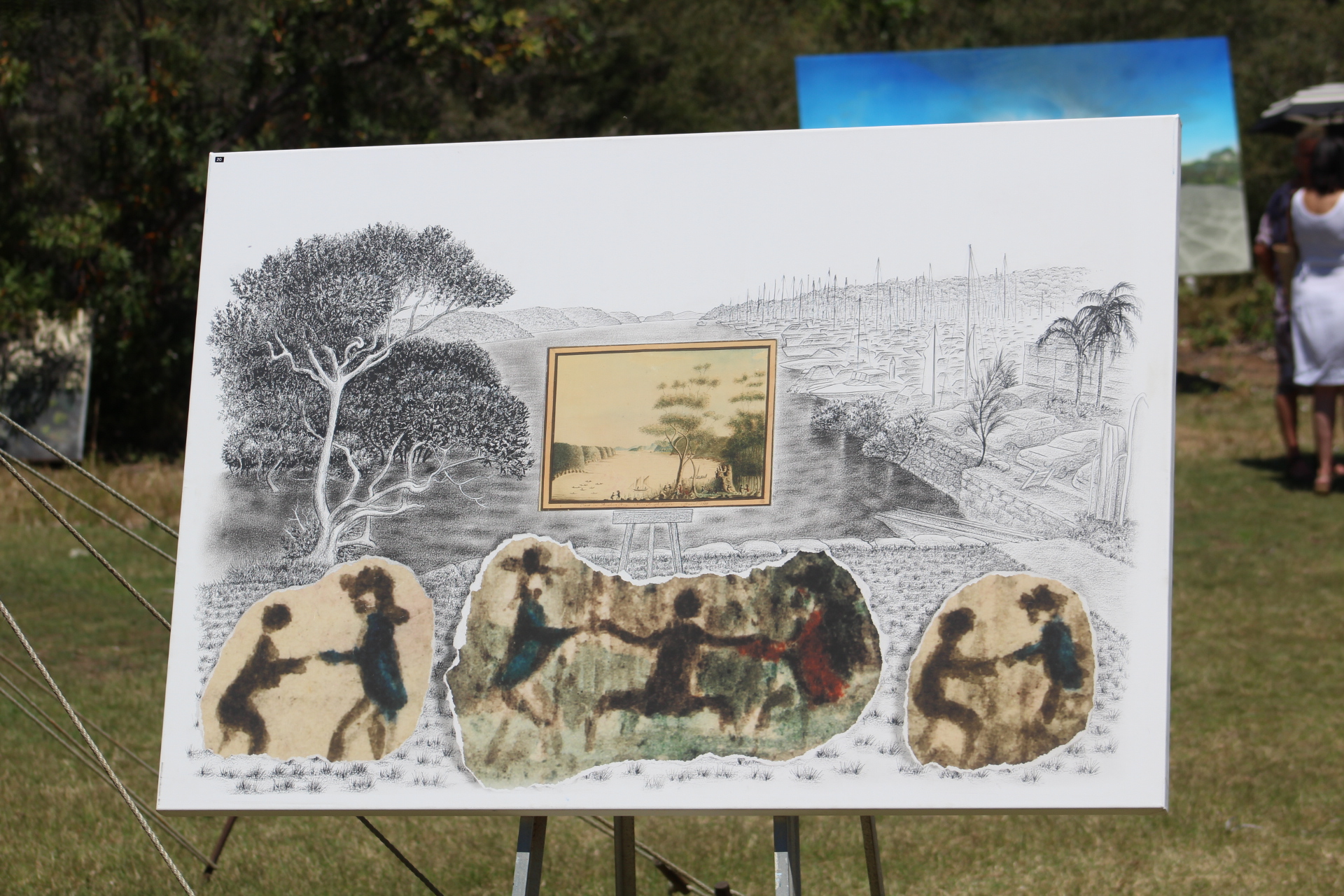 Dancing with Strangers

Bowen Bungaree descendant Neil Evers gave the Welcome to Country, sharing insights into his ancestors connection with the very spot he stood on and some of the Europeans Bowen would have had interactions with along the stretch of sand we now call 'Station Beach'. Neil recounted Bowen's service for those he found in his home while standing alongside Barrenjoey Headland, where his ancestor once had a camp.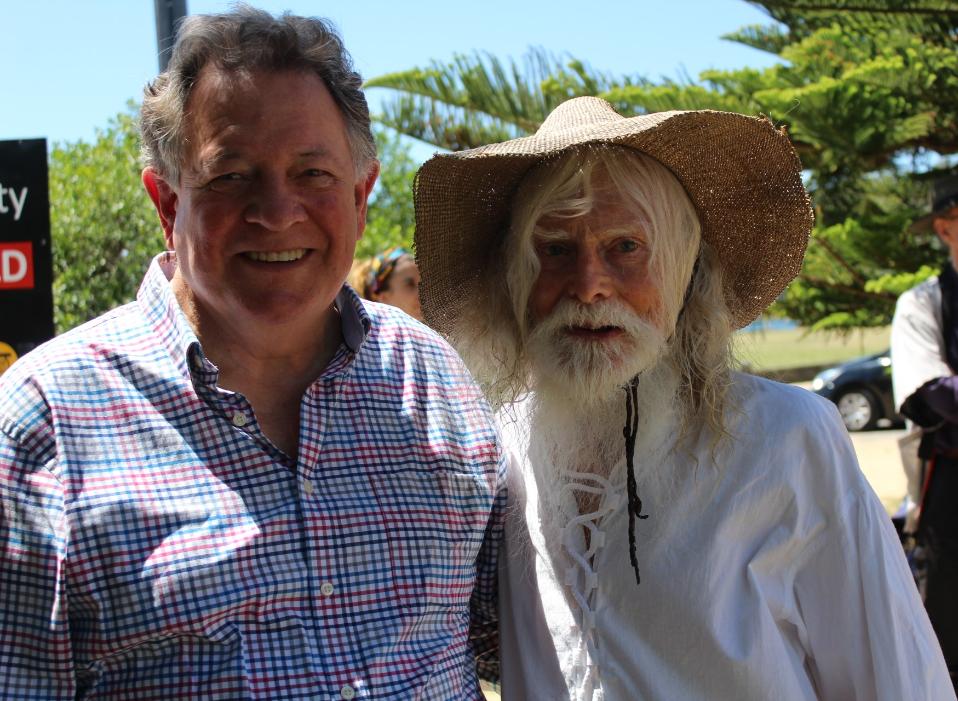 Neil Evers and Mick Glasheen
Students Demand Government Stop Adani Coal Mine And Transition To Solar Power: Big School Walk Out For Climate Action To Be Followed By More Actions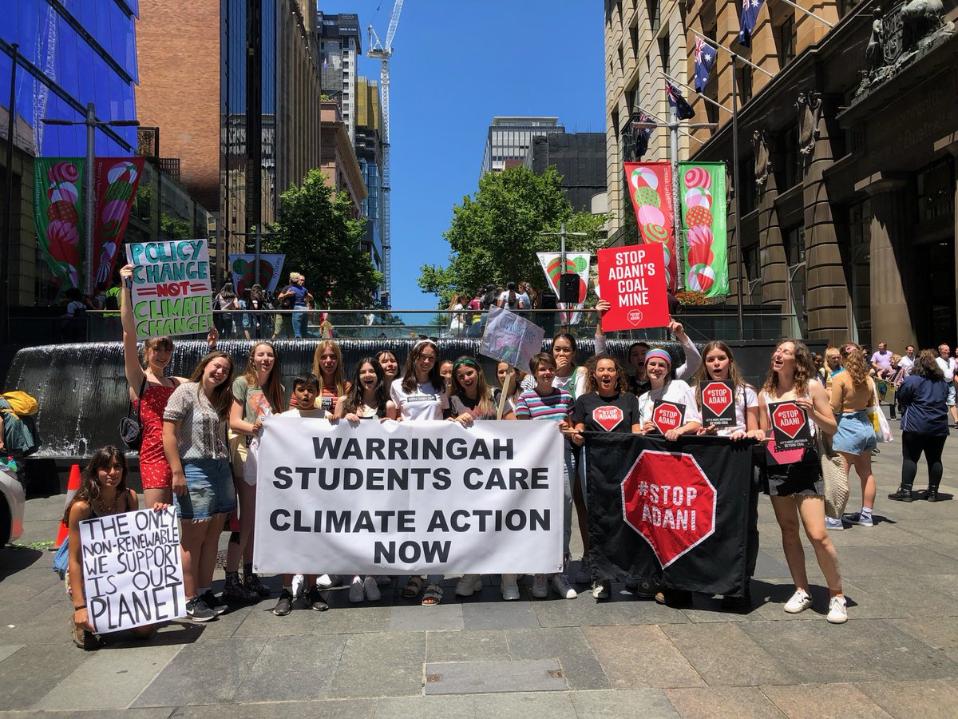 'The Blue Mountains train is PACKED with school kids and Climate Action signs!' 11am post on social media
Despite the NSW Education Department stating public school students would face disciplinary action should they attend Friday's Big School Walk Out for Climate Change, the Sydney strike went ahead with many Peninsula students among their number, some accompanied by their parents. The students came from every age range and from many local primary and high schools.
The Organisers of the nation-wide strikes said 15,000 students took part in events held in every capital city and in 20 regional towns on Friday. There were also lots of events in smaller areas where schools' students banded together to in their strikes.
Some 'strikes' were held in school grounds, with students walking outside, turning off lights and air-conditioning during the strike time.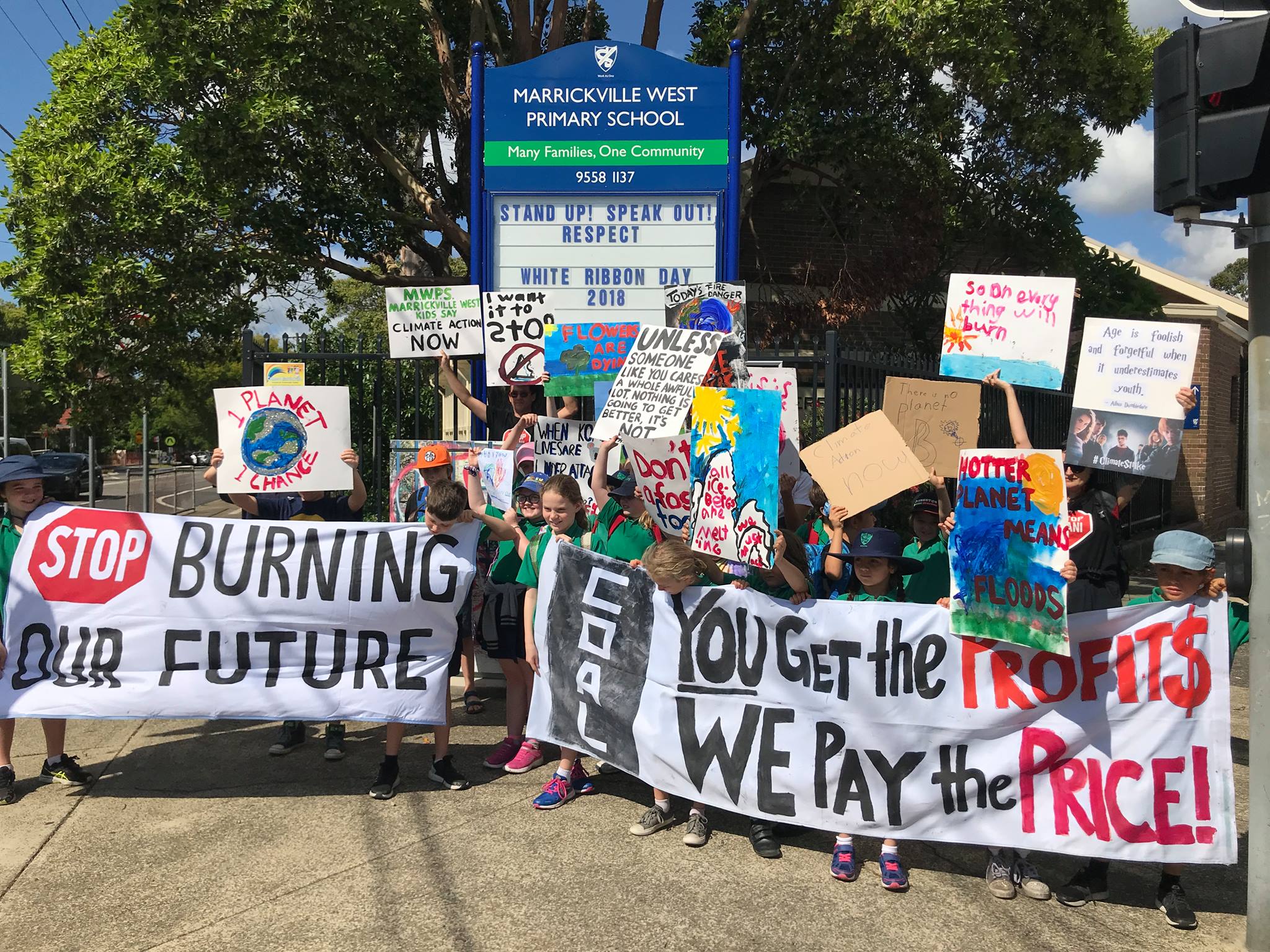 In areas where there were no strikes organised, such as Leeton, some students walked out of school at 12 pm, strike time, and spent their allotted 'strike' hours writing emails to MP's to communicate their thoughts on the matter.
Around 5000 strikers attended the Sydney event held in Martin Place.
Chants such as "What do we want? Climate action. When do we want it? Now," and "Hey hey, ho ho, ScoMo has got to go," in reference to the Prime Minister, echoed around the concourse.
Prime Minister Scott Morrison said earlier this week the nation needed "more learning in schools and less activism".
The Prime Ministers' response was to questions asked by Member for Melbourne Adam Bandt who asked whether the Prime Minister would join him in praising the students for having a go and whether he would meet with and listen to their demands for action on climate change and to keep coal in the ground.
The questions were asked in response to this letter, posted on the School Strike For Climate Action website:
Dear Mr Prime Minister Morrison,
My name is Portia Solari. I am 17 years old and live in Cronulla, in your electorate.
I am joining hundreds of kids around the country this week to send a message to you as the leader of our country to please take our futures seriously.
Climate change is a crisis and it's already hurting people in Australia and other people around the world. It will only get worse if you don't take urgent action to make it better.
Otherwise me and other kids will not have as good a chance as you did to have a good life.
We are striking from school to show how serious we are.
We are willing to risk our education because this problem is so important to us, and we don't understand what the point of learning facts at school is if politicians keep ignoring them.
Please will you meet with us and at least hear what we have to say?
I can meet you in your office in our community with some of my friends?
And other kids will be at Parliament House this Wednesday —can you meet with them and hear what they have to say?
We need to know that you are serious about protecting our futures or what hope do we have?
Yours sincerely
Portia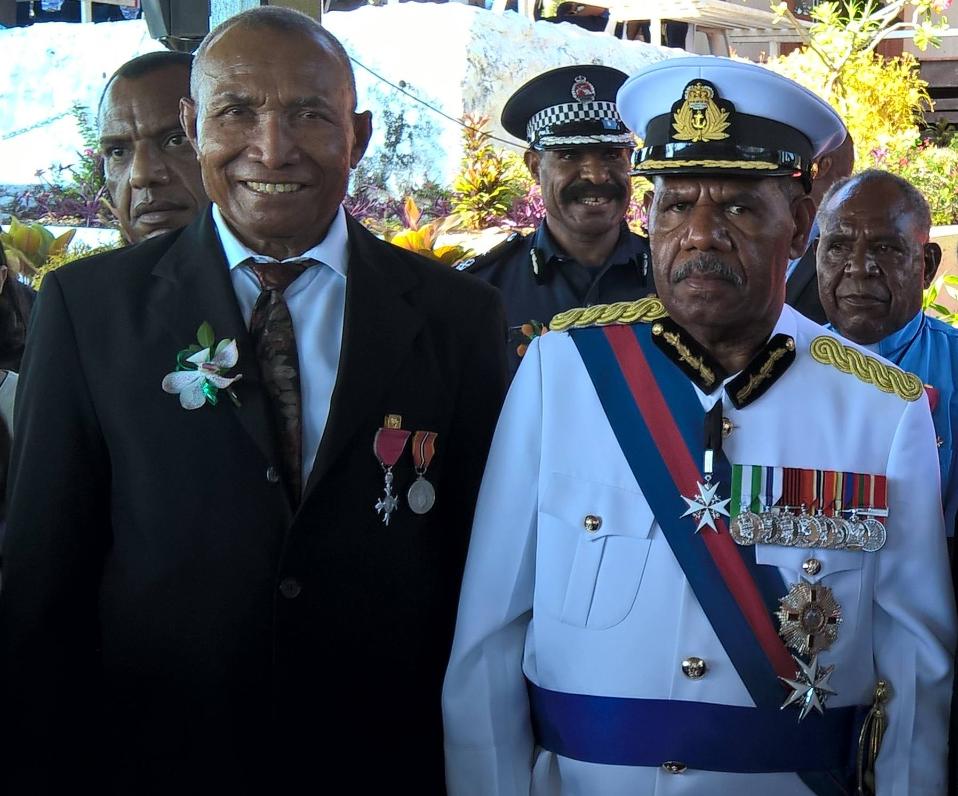 Photo - Upu and Sir Dadae.
Palm Beach Sailing Club member Upu Kila sent us through a photo from New Guinea of his MBE Induction at Port Moresby on Thursdasy, November 29th. The ceremony was conducted the Governor General of Papua New Guinea, Grand Chief Sir Robert Dadae.
Upu's Profile runs Sunday December 9th - Issue 387.
A recipient of an MBE (Member of the Order of the British Empire) is presented to individuals for outstanding service to the community. For nearly 40 years, Upu has represented Papua New Guinea in sailing. He was the first Indigenous person from PNG to sail Hobie Cats and was the first Indigenous sailor to represent their country in the South Pacific Games. A lifetime of participation is only the beginning of this story. Upu has given back to the sport he loves in many ways, but his passion has been introducing and supporting youth sailing. He has worked for many years to have Papua New Guinean kids accepted into the Royal Papua Yacht Club, often needing to secure grants to cover their membership. Yacht Club membership costs a years wages for many locals. Upu's legacy is that now the entire team representing PNG are all Indigenous sailors.
A longtime resident of Australia, Upu Kila MBE is the regular PNG entry in the Australian Hobie Cat Nationals. Upu has introduced and encouraged dozens of Australian kids in Hobie sailing. He has given his time and served on the committee at his home club, Palm Beach Sailing Club on Pittwater, and on the NSW Hobie Association committee.
2018 Tradies Surfmasters At Cronulla: Local Champions Crowned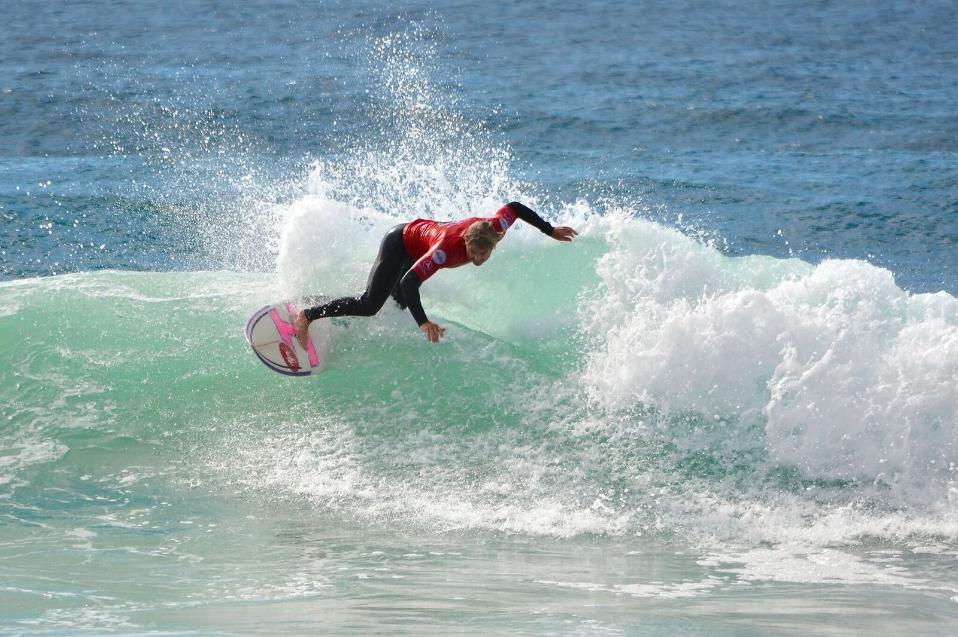 Winner of the AirAsia Wave Of The Day -
David Hammond (Avalon). Photo by Terry Day/ Surfing NSW
The 2018 Tradies Surfmasters saw some exciting surfing last weekend as elder surfers restoked their competitive flame in playful Cronulla waves. The day was dominated by out-of-town surfers with visiting surfers claiming five out of the six divisions ahead of Sutherland Shire locals.
Mona Vale's Mark Gobbe took out 1st place in the over 55's while Newport's Mark Tickle secured 2nd in the over 50's men division. Forestville surfer Col Barry was a finalist among the over 60's men as was Carl Musker, Collaroy, was a finalist in the Single Fin competition.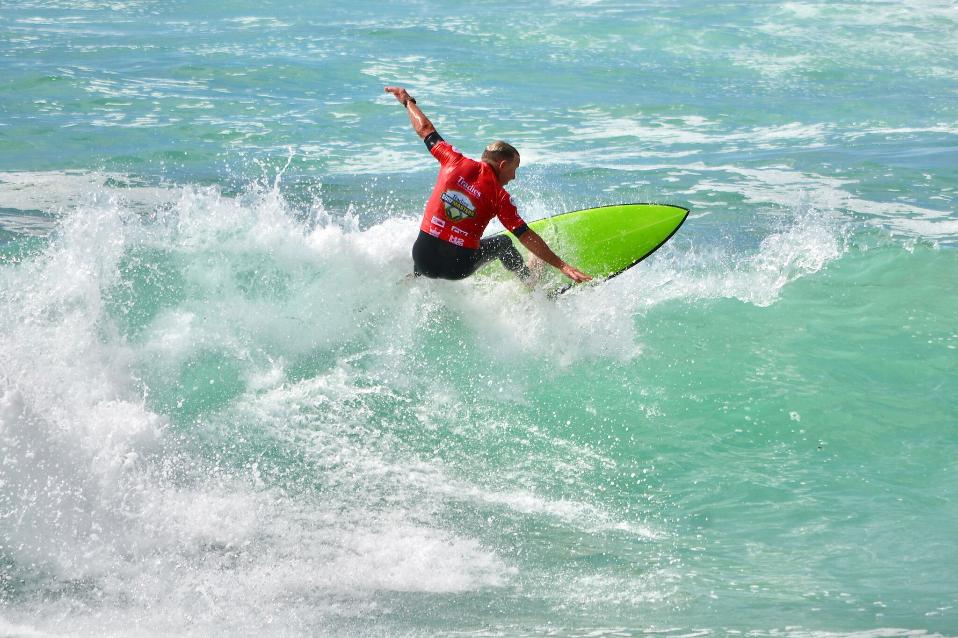 Winner Mark Gobbe in action at the 2018 Tradies Surfmasters. Photo by Terry Day/ Surfing NSW
Doggie Rescue's 2019 Calendar Is Out!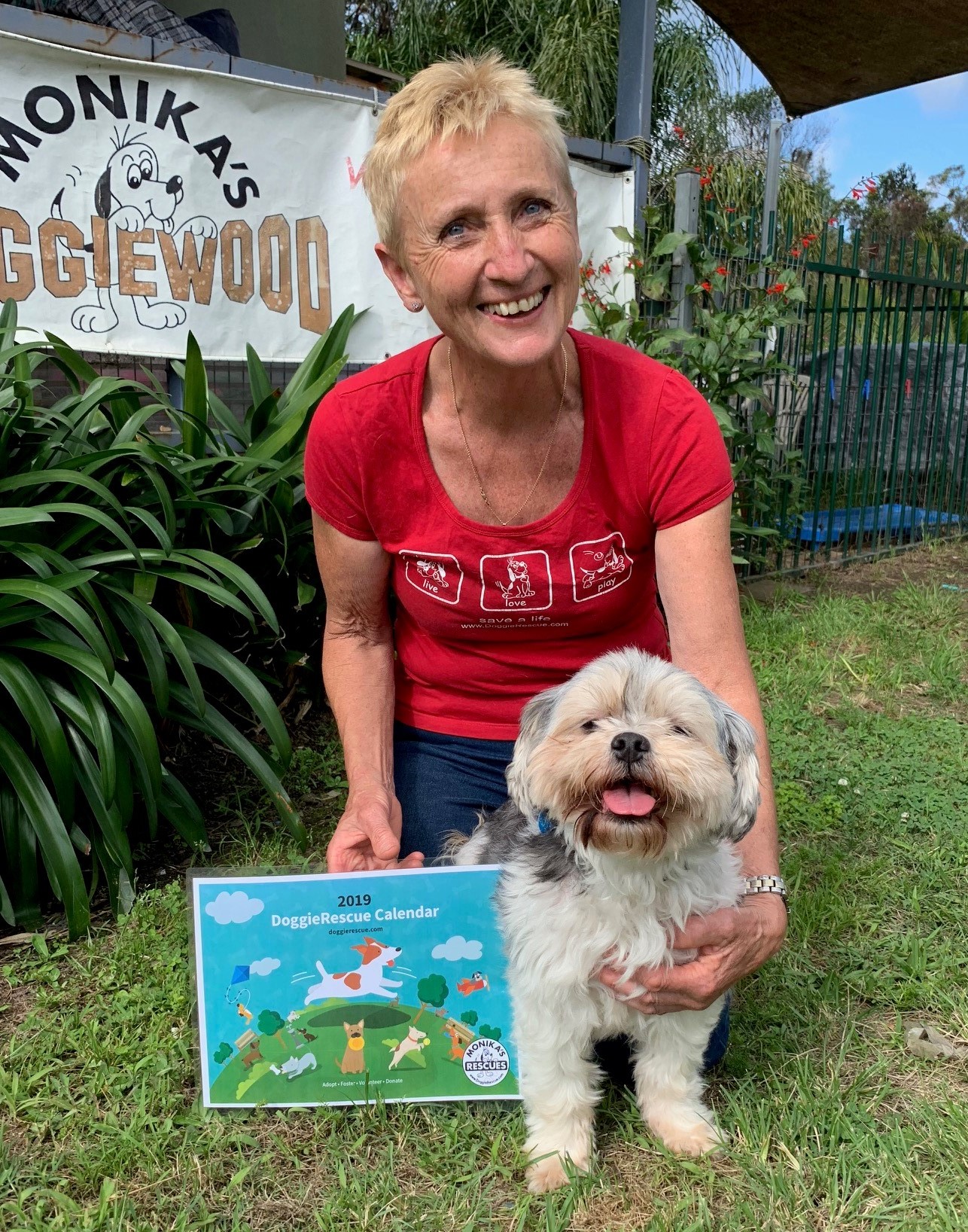 Monika and Pepper
DR's ever popular calendar is out now. Each month features a winning photo from the calendar competition showing DoggieRescue dogs in their new forever homes.

The cover depicts our new Freedom Dog Park that now brings so much pleasure and happiness to our dogs and volunteers. This is your opportunity to grab a calendar for yourself and perhaps a few as Christmas presents for your doggy friends.
At $15 it makes the perfect Christmas gift, knowing that 100% of the proceeds of the calendar goes directly to the animals in our care.
It is available online at www.DoggieRescue.com or can be purchased by calling 02 9486 3133 or by visiting the shelter at Ingleside.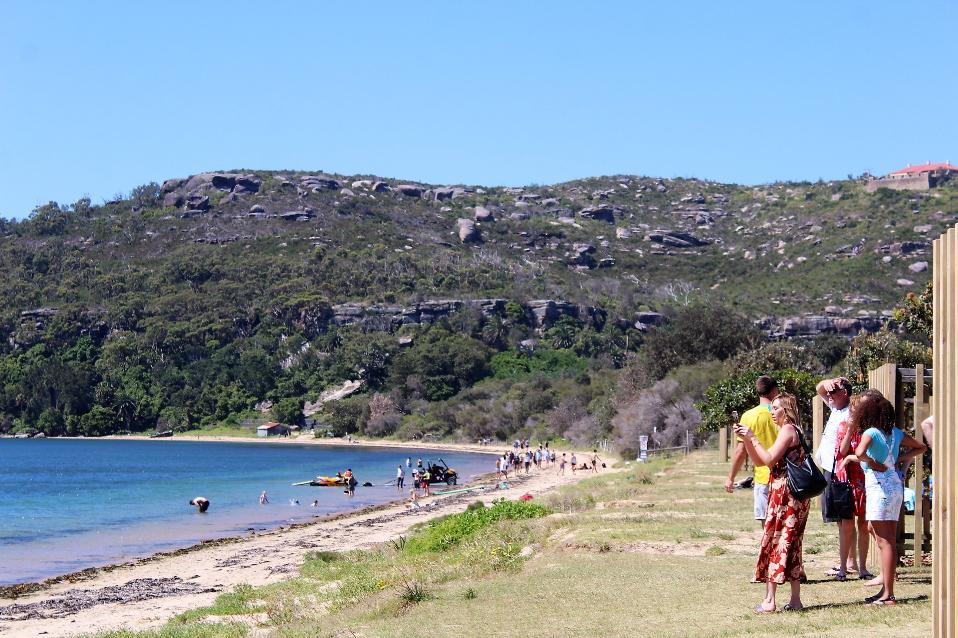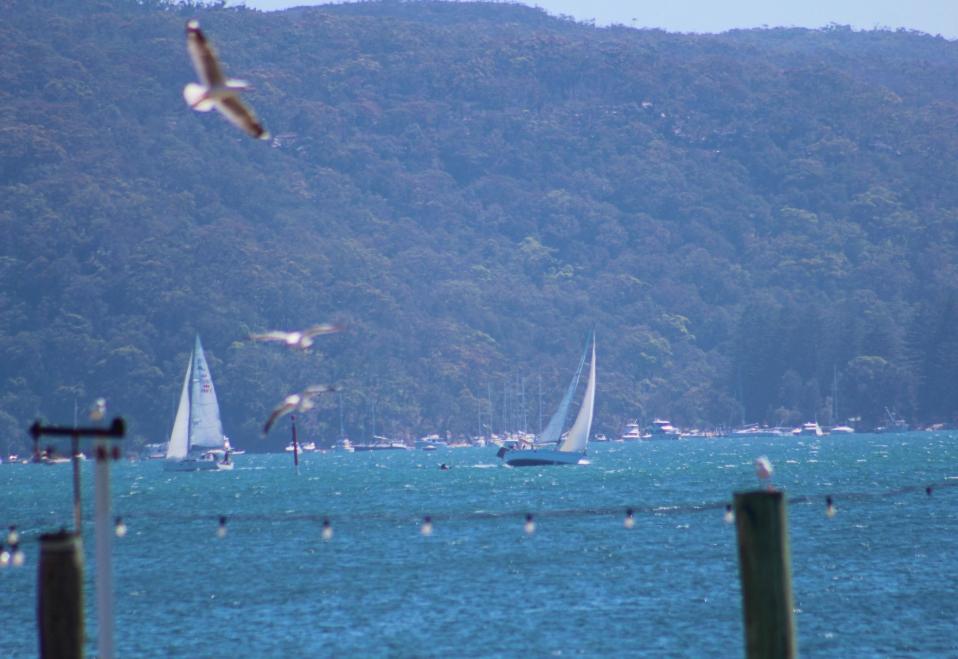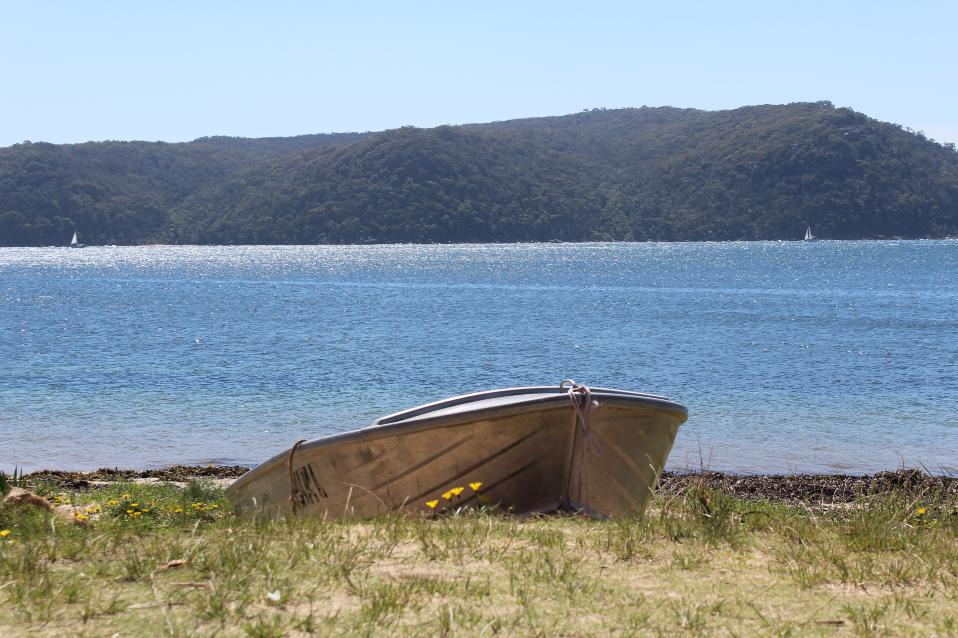 Past Features Archives (pre 2014)
Pittwater Online News was selected for preservation by the State Library of New South Wales and National Library of Australia. This title is scheduled to be re-archived regularly.
Archived Issues (2014 on) may be accessed here: pandora.nla.gov.au/tep/143700