December 2 - 8, 2018: Issue 386

From Palm Beach To Pasadena: Mick Glasheen's Drawing On The Land - GARIGAL COUNTRY Opens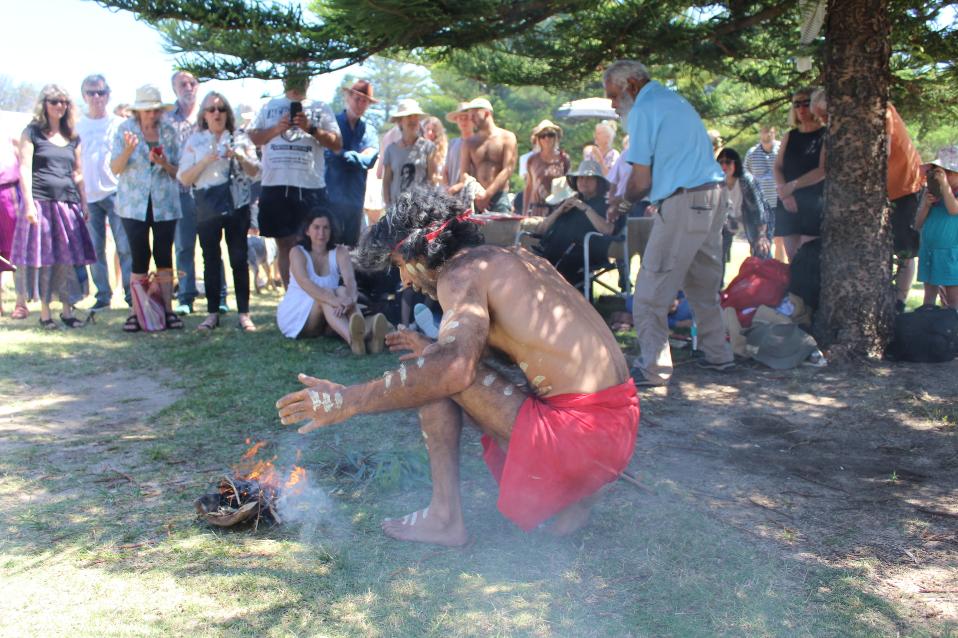 Newport Artist Mick Glasheen is taking his exhibition Drawing on the Land - GARIGAL COUNTRY on the road from Palm Beach to Pasadena.

First held in the Newport Community Centre last year, Mick is staging this exhibition in three local reserves over three weekends in December to raise money to support the purchase of the endangered littoral rainforest above Porter Reserve, Newport, so that it may be integrated into the adjoining Attunga and Porter Reserves.
There has been much community concern about the possible development of this bushland. In May 2018, Pittwater Online News was contacted by residents who were concerned the land would be covered with inappropriate development and the loss of endangered species habitat for fauna. A campaign launched by residents, backed up by a petition quickly attracted thousands of signatures.
Although the land has been taken off the market at present, the community is still pressing forward with supporting the acquisition and adding to the reserves in Pittwater to enhance fauna connectivity and green spaces for residents to enjoy as part of the Crown of the Hill to the Sea bushlinked paths in Newport.
In August a Motion that Council write to state and federal members requesting funding to assist with the purchase of the subject lands was unanimously passed.

Local residents have so far raised $75,000 to support the acquisition of the land and Mick is hoping to push this to at least $100,000 with sales from the exhibition.
The exhibition began yesterday in the Governor Phillip Park, Palm Beach for the weekend of December 1/ 2.
Featured are large scale panoramic paintings of Aboriginal rock engraving sites in the Kur-Ing-Gai National Park - such as the iconic "Emu in the Milky Way" and "Rainbow Snake" sites off the Elvina track.
Also showing is Dancing with Strangers, Mick's first History painting - depicting the first encounter of Europeans with Aboriginal people on the shores of Pittwater in March,1788. The work fuses a sketch by William Bradley with Mick's luminous visions.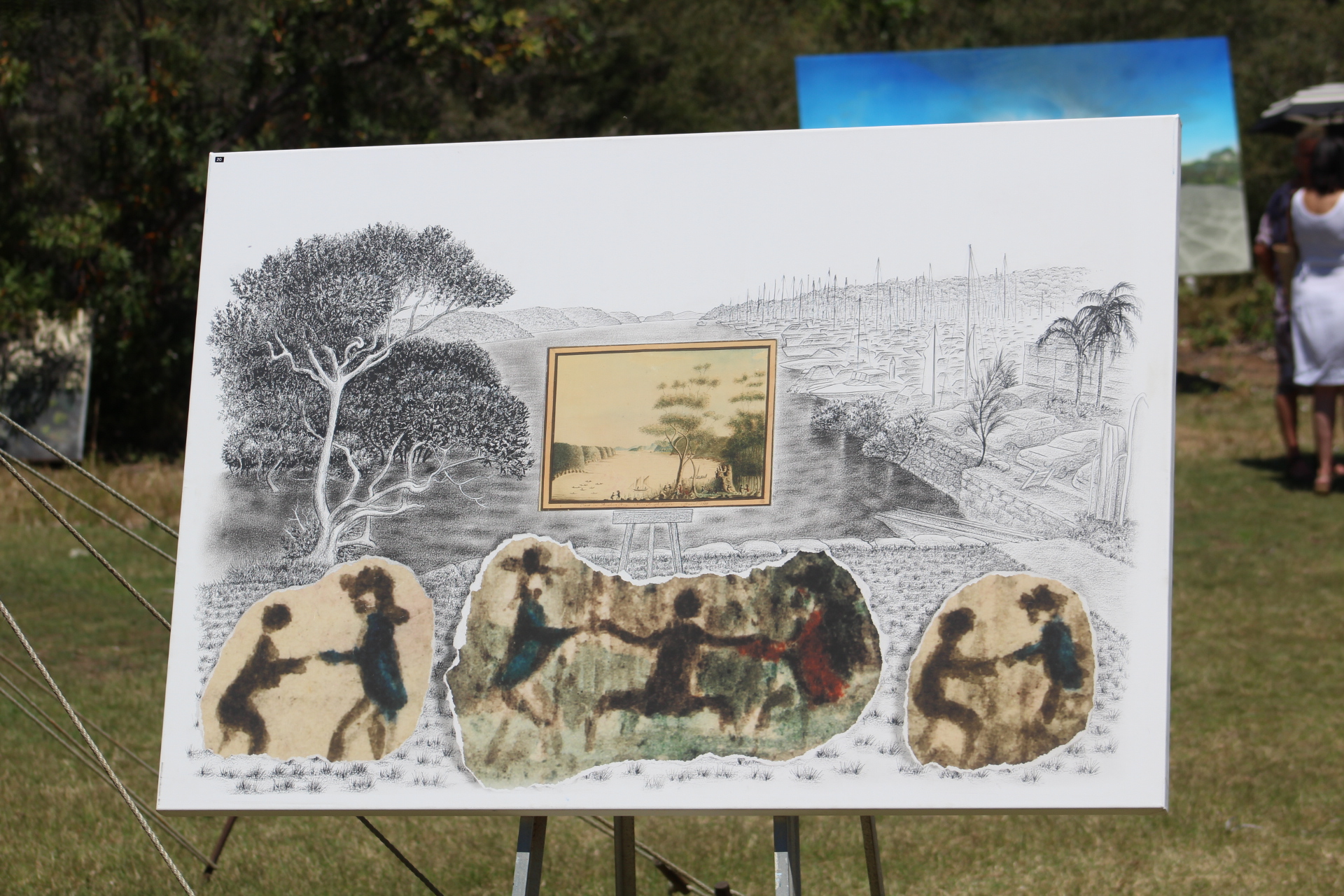 Dancing with Strangers

Bowen Bungaree descendant Neil Evers gave the Welcome to Country, sharing insights into his ancestors connection with the very spot he stood on and some of the Europeans Bowen would have had interactions with along the stretch of sand we now call 'Station Beach'. Neil recounted Bowen's service for those he found in his home while standing alongside Barrenjoey Headland, where his ancestor once had a camp.
A traditional smoking ceremony, blessing the works, was conducted by Les McCloud in concert with eminent Yuin Elder Uncle Max Dulumunmun Harrison.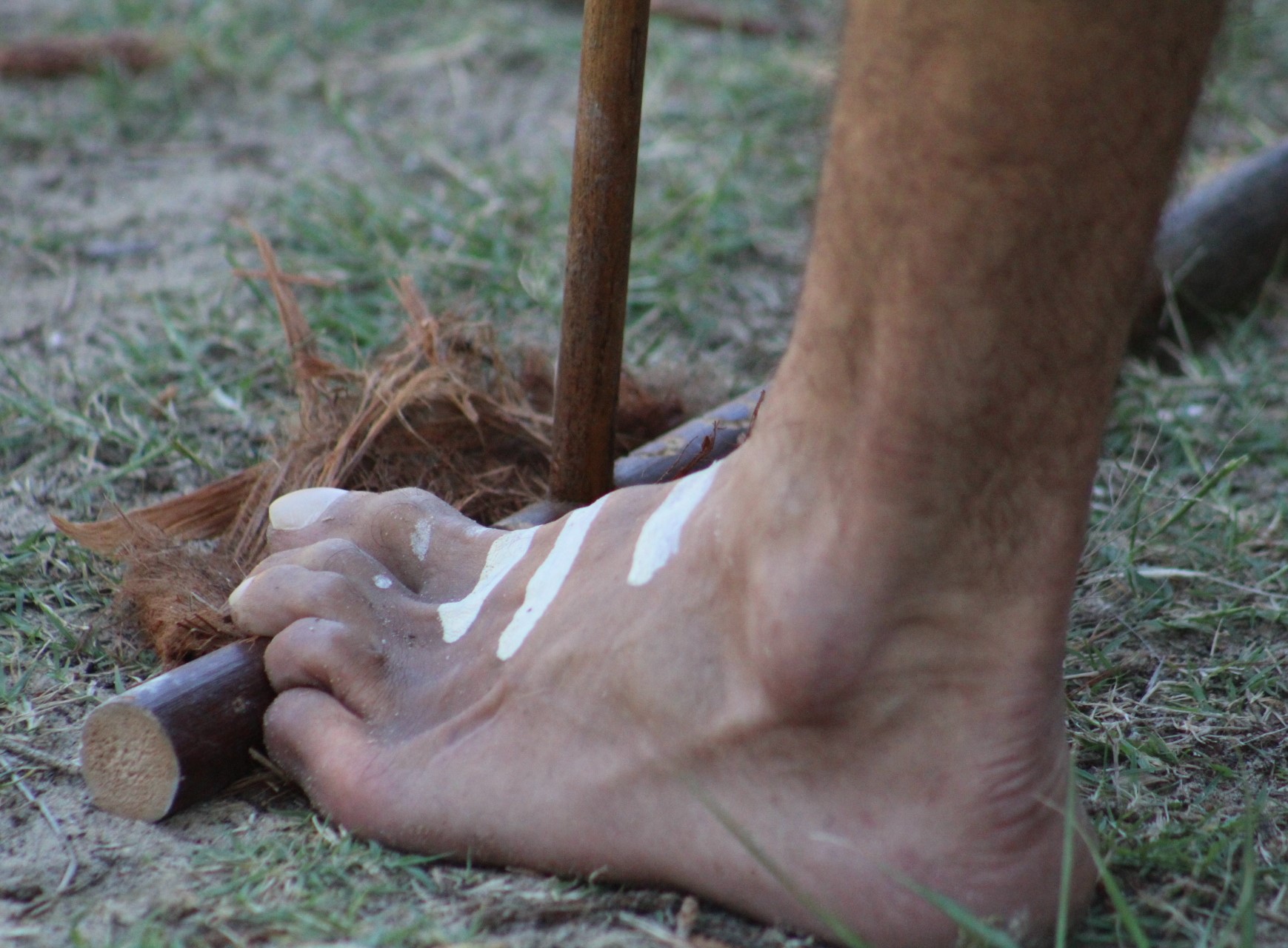 Uncle Max spoke of the hillsides and trees surrounding those gathered as his family relations. His insights into reading the land, of spirit lines, totems, and sacred places, was epitomised in Mick's works he explained. On pointing to one, showing local petroglyphs, he told the audience these were signs of seasons of foods - they marked these places as signposts mark places for others.
"When I take people out in the bush, I ask them to look around and tell me what they see. They say, 'We just see the bush, Uncle. What do you see?'. I say, 'I see a supermarket!'"
"Mother Earth births everything for us. Father Sky carries the water and oxygen for us to breathe. Grandfather Sun warms the planet, warms our body, gives us light so we can see, raises the food that the Mother births and raises most of our relations, all our plants and trees. Grandmother Moon moves the water and gives us the woman-time and our birthing"

"Every day when you wake, I ask that you say Hello to Grandfather Sun. All of you who get around now with your phones, taking photographs of everything, when you are having a bad day, take a picture of that and post it on your Facebook or wherever, see if anyone knows that this is a picture of a 'bad day'. There is no bad day, there are only days and here and now. Live in the here and now. And every day, when you awake, greet Grandfather Sun - whether it's cloudy, or raining or fine, Grandfather Sun is there."
The King Tide Community Choir gave two wonderful songs, led by Wendy Twibill. Mick spoke, thanking those who had spoken and opened this travelling project, stating the positive notes sounded boded well for what he hoped would progress the community's aim to add to the Newport series of reserves and even create an artists' space where a house now stands on the perimeter of the land.
Next weekend the works move to Porter Reserve, Newport for December 8/9 and end on the waterfront outside Pasadena for December 15/16. The paintings will be displayed outdoors on easels and works on paper in a specially constructed pop-up art gallery.
The art works are the result of 20 years of painting the bush landscapes of the northern beaches - evoking the Aboriginal presence in the land. To make the paintings, Mick has developed a unique process of working with different media and technologies: Drawings done on site in the bush with pen and ink on large scrolls of paper are digitally scanned and printed on paper, then taken back on site and worked on in colour with paint and oil pastel, scanned and printed again on large format canvases, worked on again with paint and oil pastel - and finally a digital file is created to be experienced in 360 3D virtual reality with 360 surround sound bird music.
These can all be experienced by visiting the Drawing on the Land - GARIGAL COUNTRY.
A few lesser visions from the launch run below.
____________________________________
Further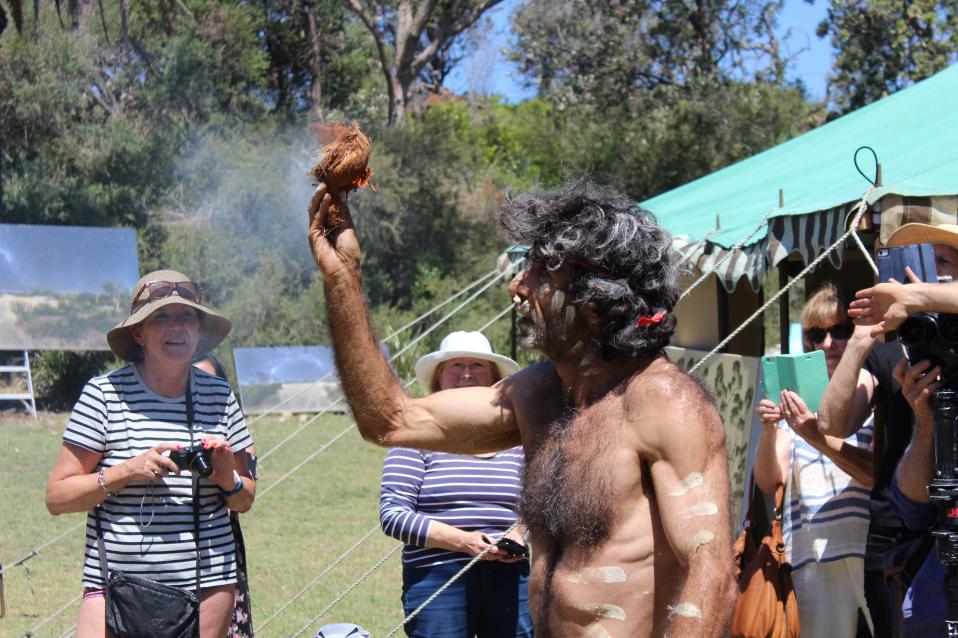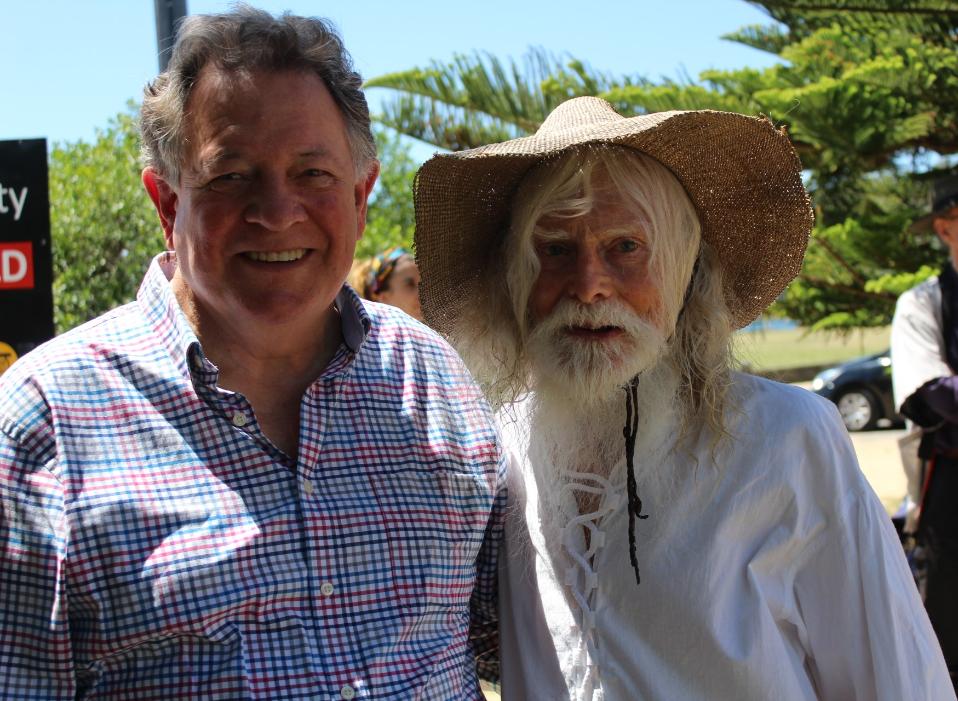 Neil Evers and Mick Glasheen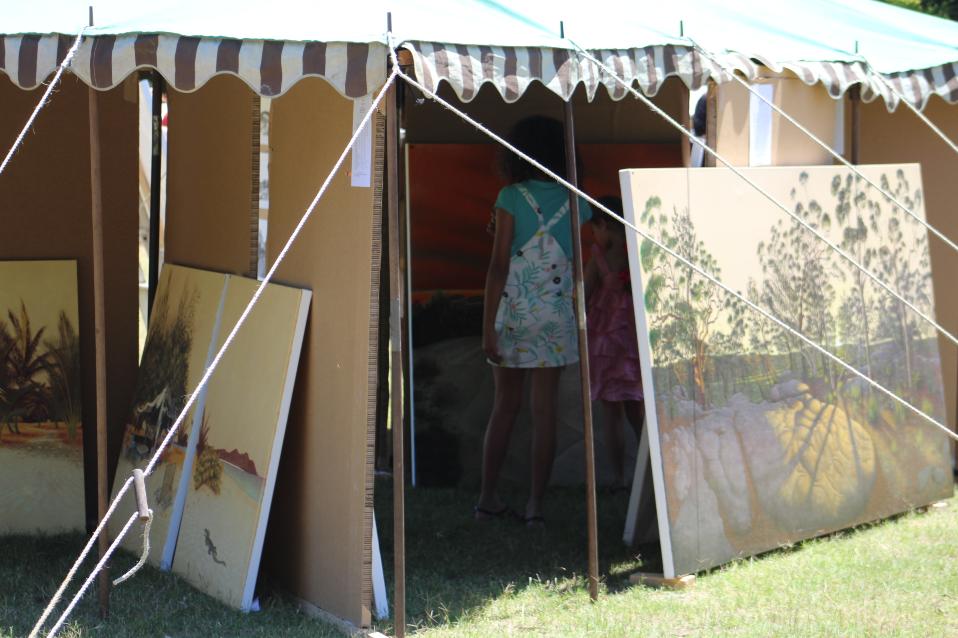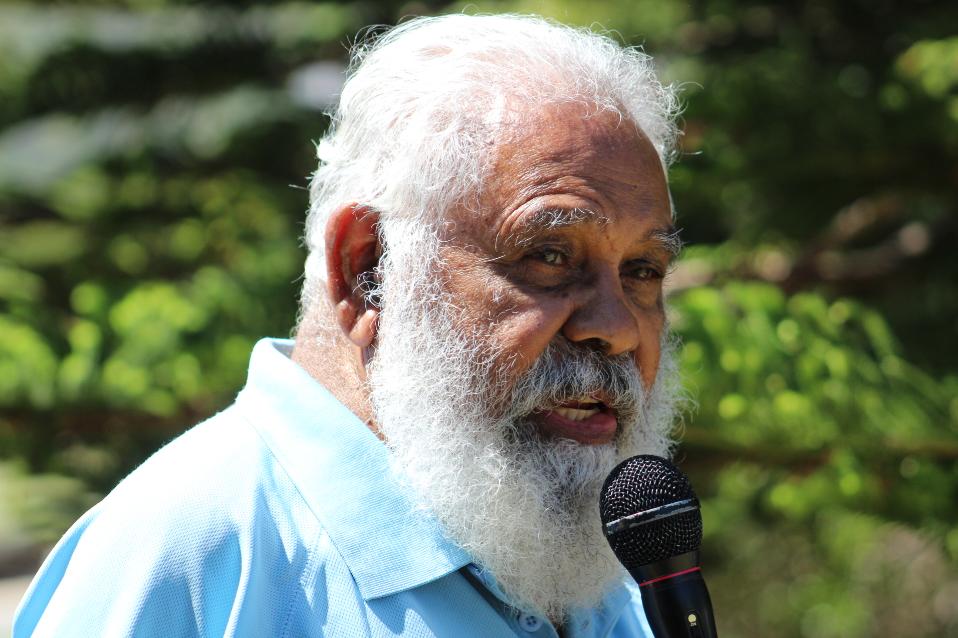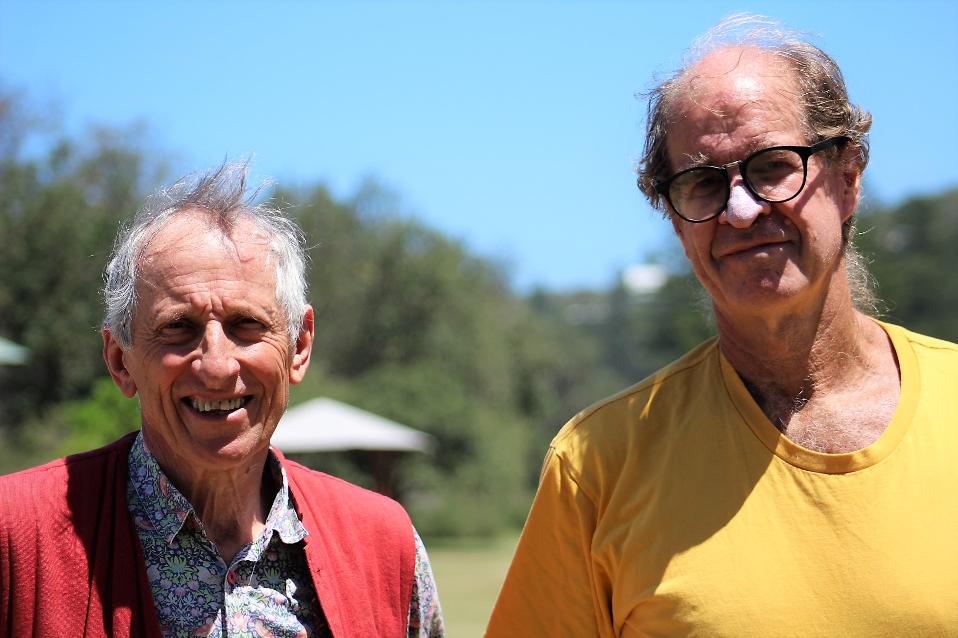 Jonathon King and James Ricketson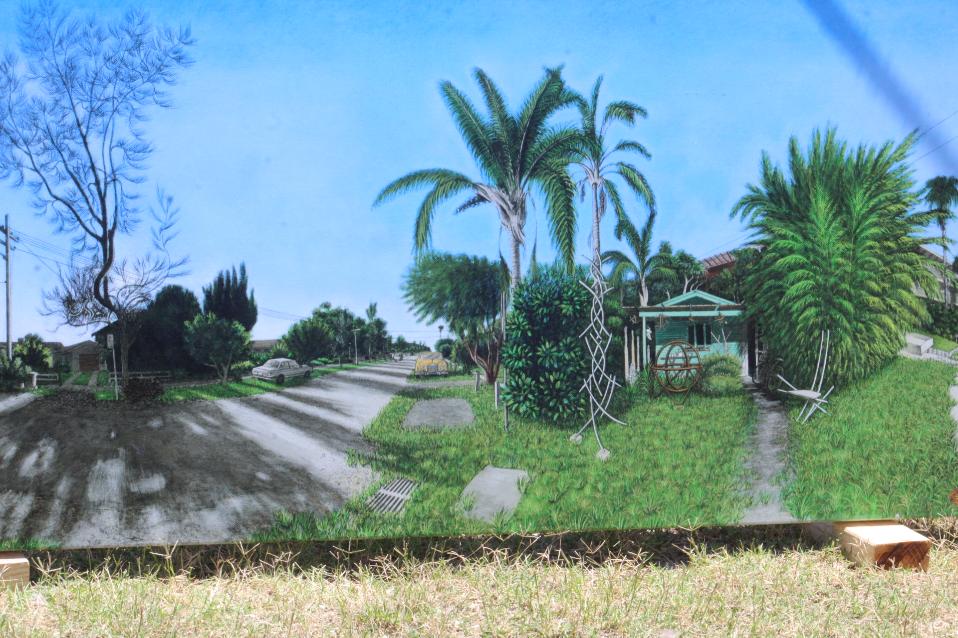 Waratah Road, Palm Beach as a Mick Glasheen 360 - including the old Fisherman's cottage