August 20 - 26, 2017: Issue 326

Mermaids Of Palm Beach Pictures From The 2017 Variety The Children's Charity B To B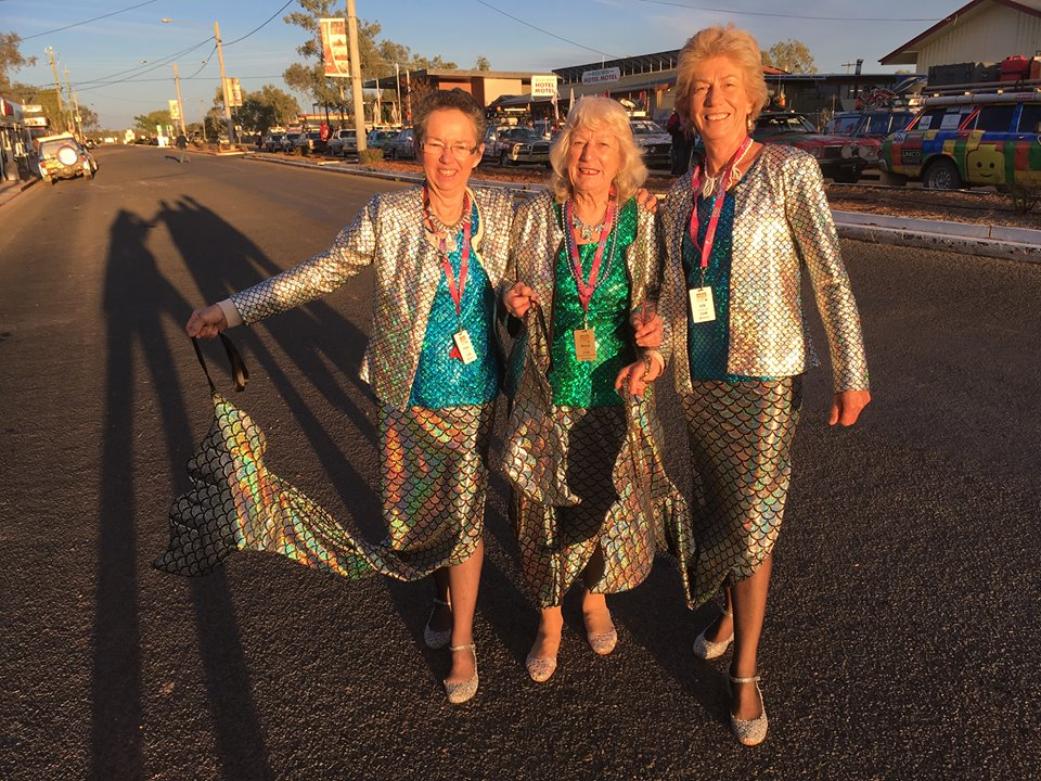 The Mermaids of Palm Beach, a long way from.... Palm Beach. Find out where in Australia this photo was taken in this weeks' Pictorial.
Beryl Driver and Elyse Cole have returned to Pittwater after this year's Variety the children's Charity B to B Bash -
Viktorija is flying in from Darwin as this goes to press.
Viktorija McDonell has once again shared some great pictures from the road this year showing not only the long and winding road the Mermaids of Palm Beach have taken but also what Australia is like outside of where we live. Beautiful scenes of people and places captured by this devotee of children are why we share this page with our younger readership. Thank you Viktorija!
Just while we can sneak this out before the lady
McDonell spots it,
Viktorija McDonell is associated with the
Mermaids biggest supporter each year - she is Coordinator of Rehabilitation Cochlear Ltd. Eastern and Central Europe and is also involved in the development of Cochlear new rehabilitation resources, working as a consultant to Andrew Kendrick, the Cochlear Global Rehabilitation Manager in the Cochlear Head Office in Sydney. Professionally as a Teacher of the Deaf, Viktorija was Coordinator of Pediatric Habilitation in Cochlear Asia Pacific from 2000 – 2006.
This story goes back further than the present though - a testimony by her daughter:
'When I was 4 years old, I became profoundly deaf after contracting bacterial meningitis. 30 years ago today, I became the world's first commercial paediatric recipient of the Cochlear implant, the Australian technology invented by Professor Graeme Clark, with my surgery done by Professor Bill Gibson.
There are now hundreds of thousands of people worldwide who have benefited from this incredible technology. It is still extraordinary to me, even after so many years, that a profoundly deaf person like me can hear with the Cochlear implant, and I am forever grateful for this. I am so lucky to have had 30 amazing years (so far) of hearing with the Cochlear implant and I can only continue to offer my profound thanks to all those involved in my hearing journey. In particular, thank you to Professor Graeme Clark and others involved in the invention and development of the Cochlear implant including Jim Patrick, to Prof. Bill Gibson and the Sydney Children's Cochlear Implant Centre, and to Cochlear Limited which has become one of the most loved Australian companies and has been with me every step of the way as they continue to evolve the technology.
And thank you to my parents, to Viktorija McDonell, for having the foresight to make the decision to take a risk in the early days of the Cochlear implant, when everything was new and unknown, so her daughter could have a chance to live a hearing life. That was easily the best decision you ever made!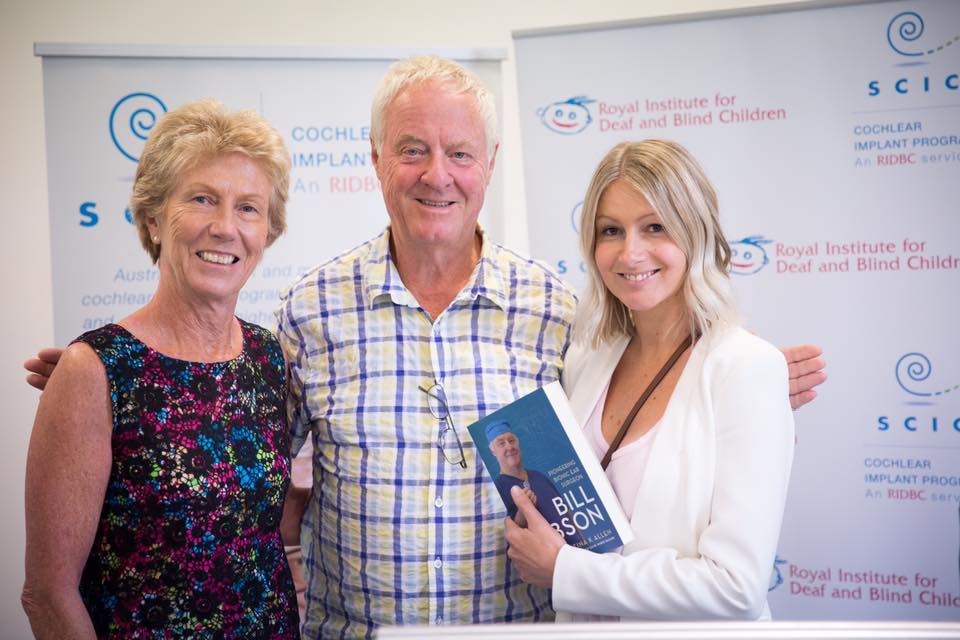 Viktorija McDonell,
Prof. Bill Gibson and Holy Taylor (photo pinched from Holly)
That was June 1987. That gives you a small insight into why this lady is so passionate about the children she meets along the way - especially one she caught up with this year.
When we spoke to Beryl Driver on Saturday, August 19th, the lady described the 2017 Variety the Children's Charity Bash, a mere
4871 kilometre journey in 11 days, as
;
"Long dusty days – the roads were very challenging."
On the many outfits the Mermaids donned this year… did they have a support car following them with their wardrobe?
"No, but the car was packed to the 'gills' – or rear mudflaps, whichever tail you prefer." and laughs.
Standout highlight?
"
Elyse Cole
walking up on stage at the end of this year's Bash to get her 10 year Certificate...."
Funds For Pittwater Foreshore And Pedestrian Improvements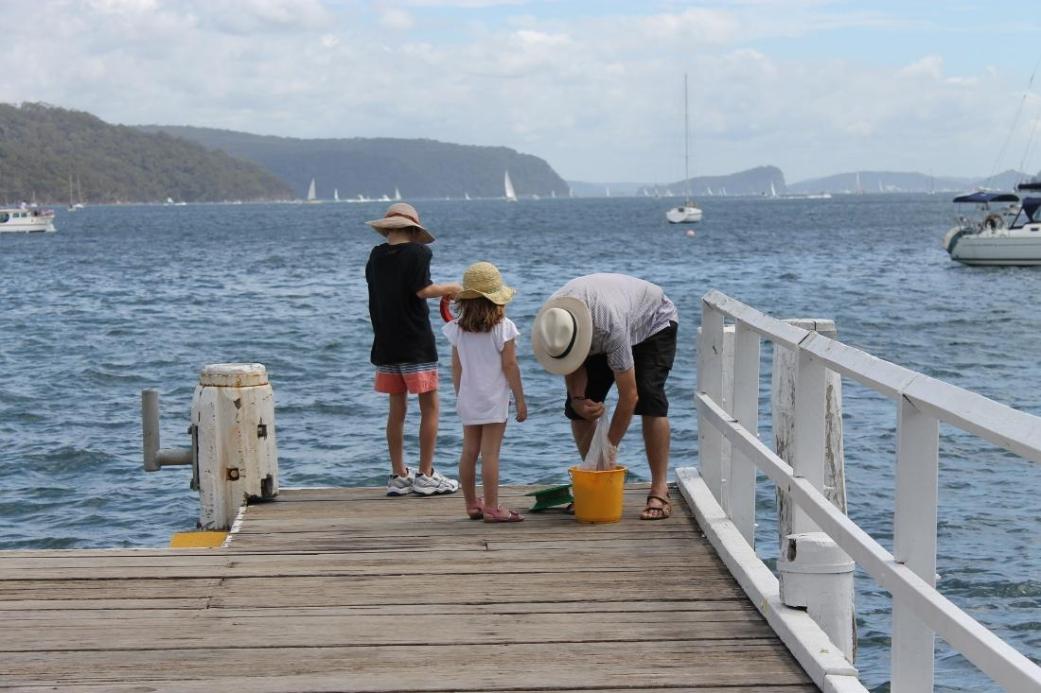 Taylors Point Wharf - AJG pic.
Member for Pittwater Rob Stokes announced NSW Government funding to support the introduction of foreshore and pedestrian safety improvements at Palm Beach, Careel Bay and Clareville on Friday, August 18th.
$1 million will be provided to Northern Beaches Council to help accelerate the implementation of approved masterplans and community initiated pedestrian improvements in these areas.
The projects include the Palm Beach (South) Landscape Masterplan, Careel Bay Foreshore Masterplan (Stage 2) and the extension of the Hudson Parade Footpath Project between Clareville Beach and Taylors Point.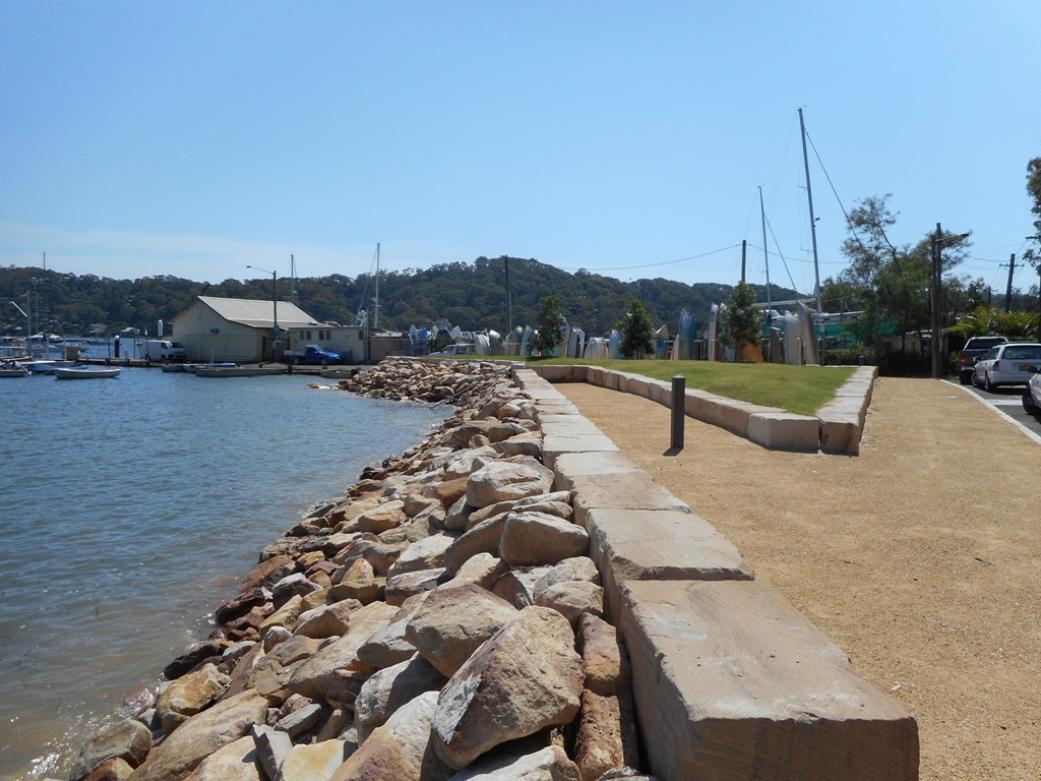 Careel Bay Foreshore works already completed
Community Honours Vietnam Veterans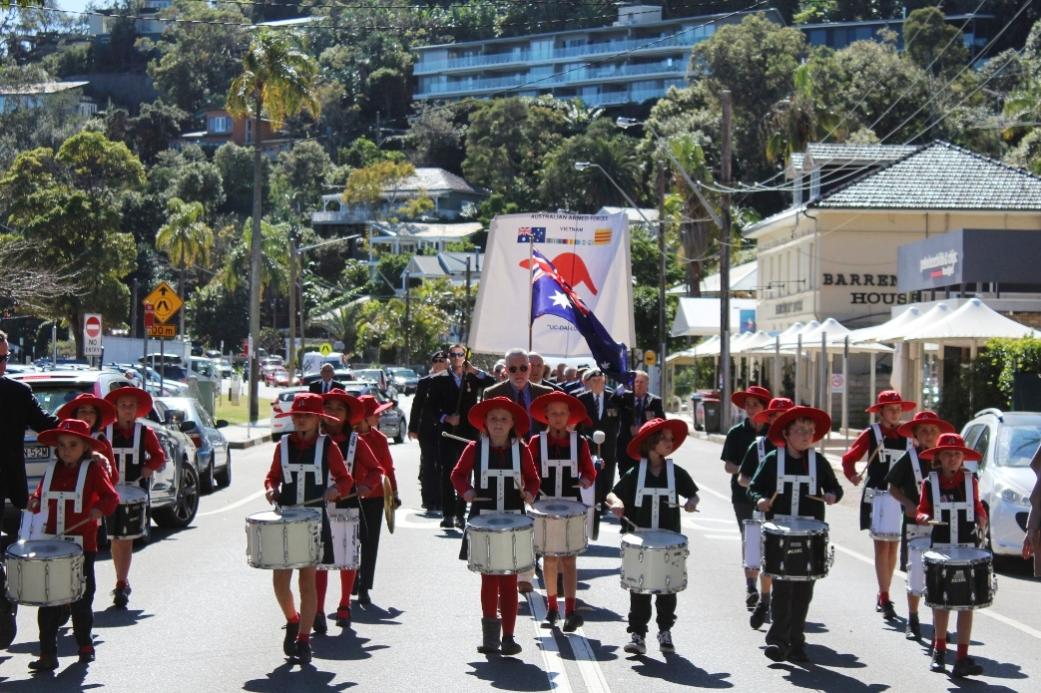 Avalon Public School Drum Corps leading the
Vietnam Veterans Day (Northern) 2017 March - AJG pic.
On Sunday August 13th the Palm Beach RSL Sub Branch hosted their annual get together for Vietnam Veterans at Club Palm Beach. A March and Service preceded sharing good food and a few laughs.
Mark L. Ferguson, President of Palm Beach RSL Sub Branch and President of Vietnam Veterans (Northern) conducted a moving Service that paid tribute to Australians who have served from the ANZACs on. His sentiments were appreciated by all those gathered from the grandchildren of the Veterans attending to the Service men and women as well as the generations between these.
He singled out the wonderful drumming of the Avalon Public School Drum Corps and buglers for the magnificent way they led this year's March, thanking them, their parents and Mr Jono Willis and Mr Andrew McLean, the teachers who guide the musicians, for making this year's March and Service a fitting tribute.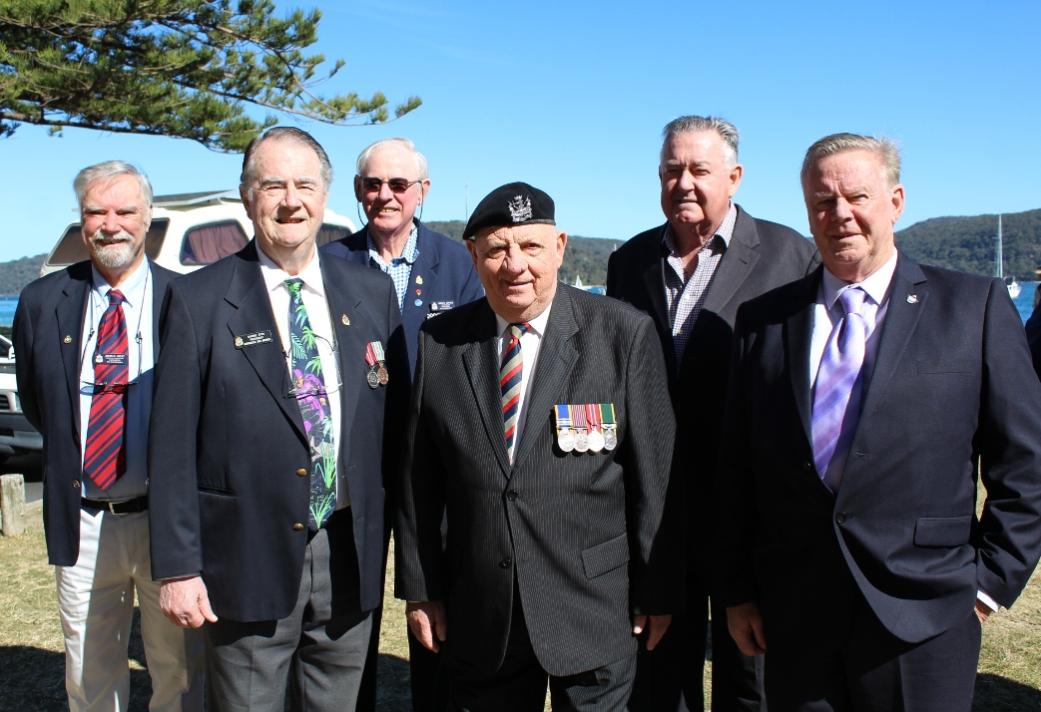 Narrabeen RSL Sub Branch and Pittwater RSL Sub Branch Veterans at Vietnam Veterans Day (Northern) - Sunday August 13th, 2017 AJG pic.
A Touch Of Spring In Pittwater's Reserves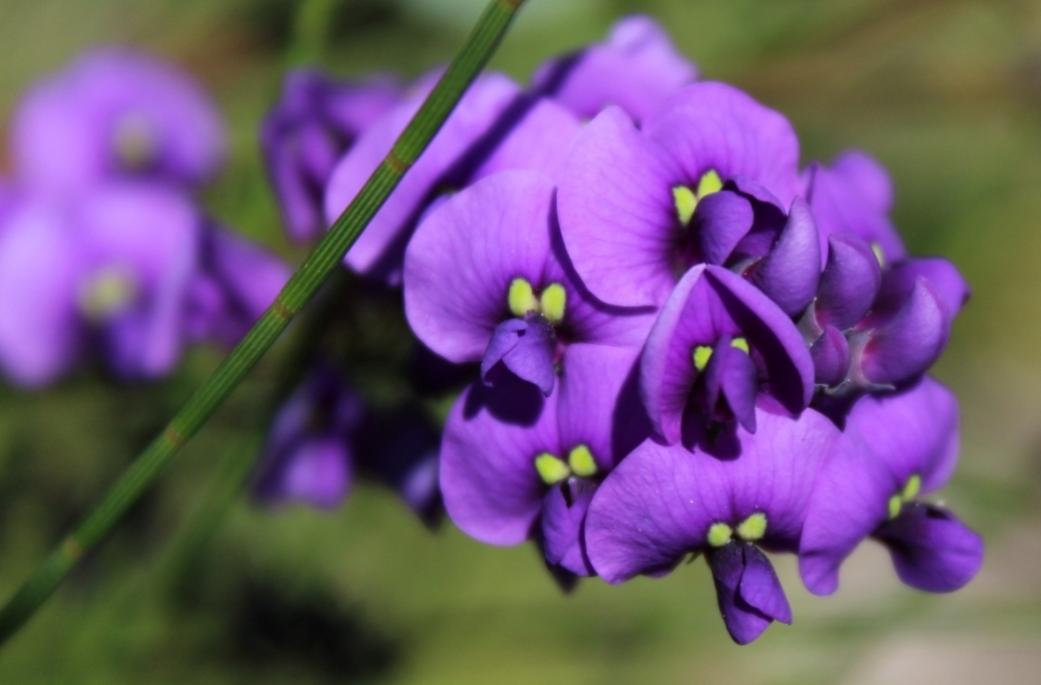 Australian Native Pea - Hardenbergia violaceae - photo taken in Pittwater this week - A J Guesdon
Bushflowers are sprouting everywhere lately - those who walk in Pittwater's Reserves or venture into the great National Park adjoining our reserves report masses of flowers out everywhere.
The Pittwater Natural Heritage Association are conducting one of their great Bird Walk and Talks next weekend, details in our Environment page, which always feature a stroll among those native flowers now coming out while also getting to see the feathered residents. Family friendly - don't miss it!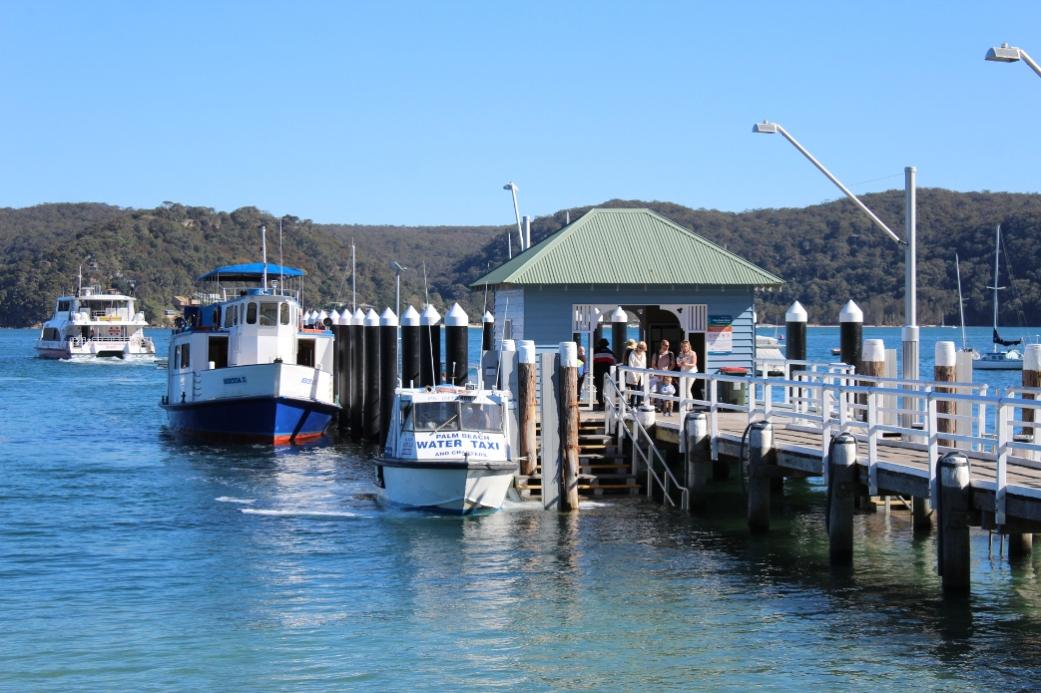 Adriaan Van Der Wallen's Pittwater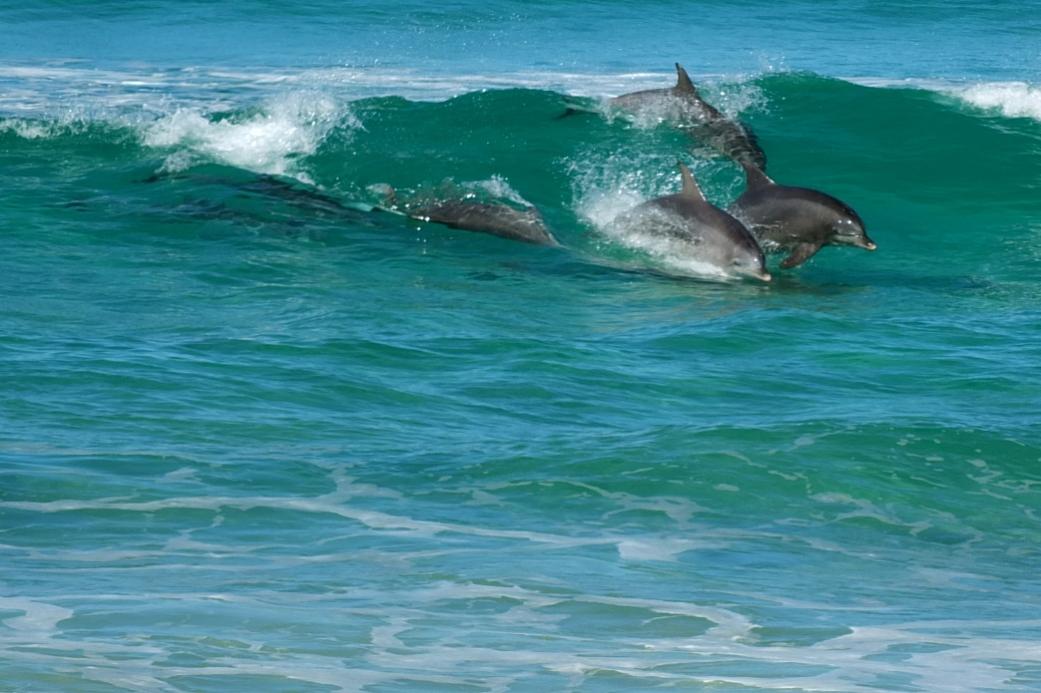 Aquatic Life by Adriaan van der Wallen
Most people know Adriaan van der Wallen as a great surfer on short or long boards or logs, or even one of his numerous collectors boards inherited from legends such as Midget Farrelly or Jack McCoy, or as the gentleman who teaches their Nippers as a Member of Avalon Beach SLSC or a part of the Masters Team at Palm Beach SLSC, or as the teacher who educates their children.
Others will have seen his great photographic skills featured here as one of our regular contributors.
A brilliant photographer who likes the shots that capture 'energy, fire and life' or those beautiful 'quiet reflections' of this place, we've finally convinced him to share some of his favourites and share his love of here - or anything he turns his eye to for that matter.
Past Features Archives (pre 2014)
Pittwater Online News was selected for preservation by the State Library of New South Wales and National Library of Australia. This title is scheduled to be re-archived regularly.
Archived Issues (2014 on) may be accessed here: pandora.nla.gov.au/tep/143700