May 7 - 13, 2017: Issue 311

Pittwater Artist Trail 2017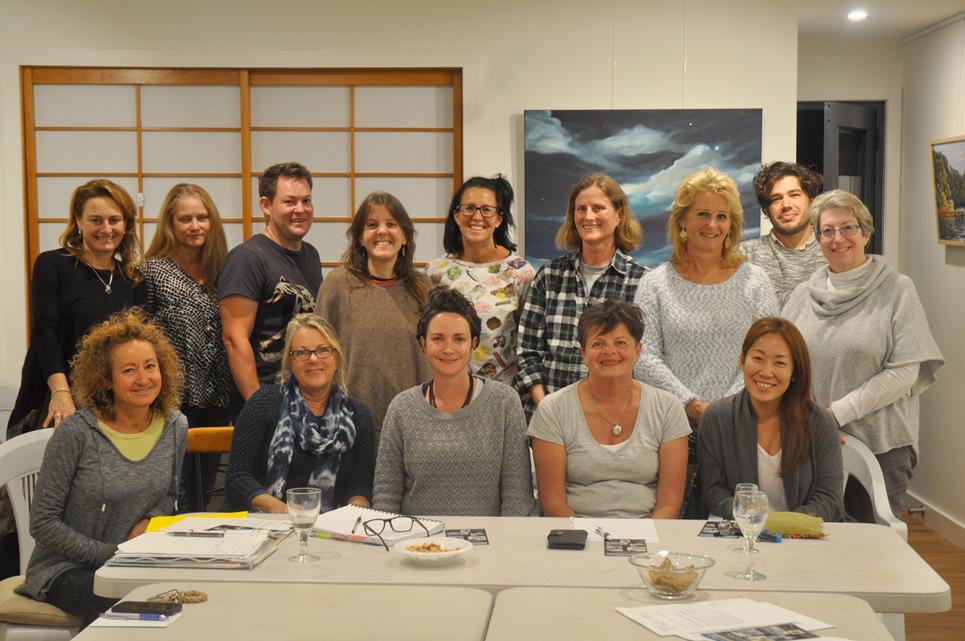 Most of the Pittwater Artists you will meet on the PAT 2017
GROUP LAUNCH EXHIBITION: FRIDAY 9th TO MONDAY 12th JUNE

The Pittwater Artists Trail launches their year with a dynamic group exhibition at the Newport Community Centre. Come join us for opening night on Friday evening 9th June from 6-8pm. The exhibition continues daily 10-4 through to Monday 12th June 10-3pm.
This year's exciting selection of artists introduces many new faces to the 2017 Trail, each inspired by the Pittwater environment, resources and community. Artistic expression among the group delivers diverse mediums that include metalsmithing, jewellery, textiles, ceramics, sculpture, mosaics, illustration, painting, pastels, glass and mixed media.
The June long weekend exhibition will introduce you to this wonderful scope of work that continues its commercial success among clients of local, metropolitan and outer Sydney regions. Opening night will feature live music and opportunities to meet the new and diverse artists as well as discover what some of the seasoned Trail artists have been up to.
Tabitha Higgins, jeweller explains, "For me, the highlight of the Artist Trail is networking and sharing energy with many artists in our group exhibition. The launch exhibition for the new trail line up is an opportunity for visitors looking to discover local artists and to find a wide variety of unique and distinctive work that reflects this wonderful region".
The open-studio artist trail follows in October 2017 and March 2018 where visitors will be fascinated by the processes behind each artist's creations and the evolution of their design and production with access to the artists most current works and developments available for sale.
This month we feature a little about some brilliant old favourites and the new Artists who have joined the Trail in a wide range of mediums as our May Artists f the Month - a small preview of what you may see during the Queens birthday long weekend at Newport Community Centre.
MC38 Winter Series Act 1 On Pittwater
Hosted by Royal Prince Alfred Yacht Club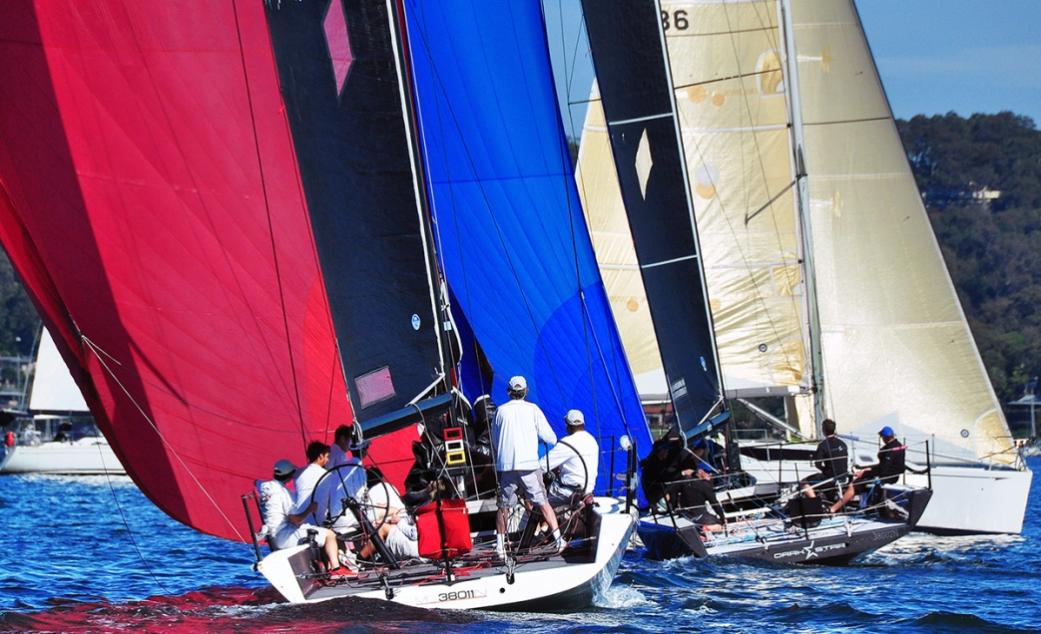 Ginger, Dark Star and other boat on Pittwater May 6th, 2017 - photo by Bob Fowler

Two wins apiece in light and fluky winds on Pittwater has the host club's Dark Star leading Neville Crichton's Maserati by a point on overall scores after day one of the MC38 Winter Series, raced yesterday (May 6th) on our estuary.
A harsh autumn sun and 24 degree day juxtaposed the series' name for the opening event of a four-part winter pointscore running from May to September between yacht clubs on Sydney Harbour and Pittwater.
Dark Star's owner John Bacon and his long-time tactician Cameron Miles know Pittwater as well as is possible, given the topography of the narrow waterway with hills both sides and Scotland Island acting as a sizable wind barrier. This knowledge plus finding high gear meant Pittwater treated them well.
Day 1 report by Lisa Ratcliff
HERE
New Mental Health Services A Boost For Northern Beaches Residents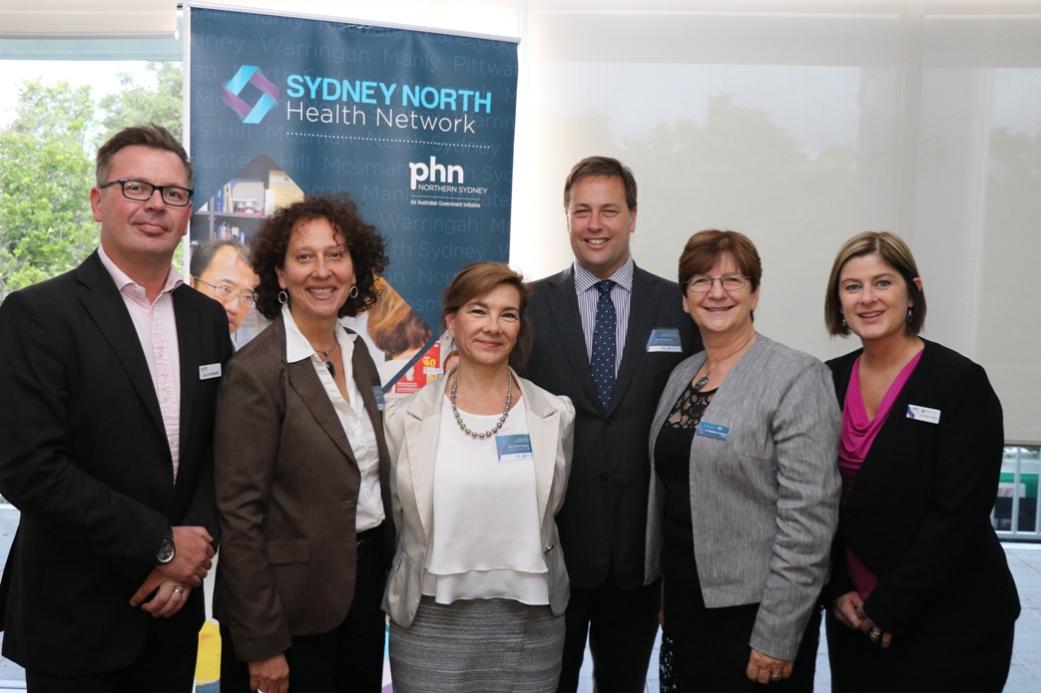 MP for Mackellar, Jason Falinski with members of CCNB this week
Local Member Jason Falinski announced six new Australian Government-funded mental health and suicide prevention services at the Community Care Northern Beaches in Mona Vale on Thursday this week.
Mr Falinski said: "these services will significantly boost support available to those in need across Northern Sydney, an area that includes the Northern Beaches."
"Mental health is one of the four pillars of our Government's Long Term National Health Plan and we are committed to developing a better approach to mental health care."
These new services, commissioned by Northern Sydney Primary Health Network (PHN), are innovative, culturally sensitive and already on the ground to ensure that people get the right help, at the right time.
Narrabeen Lagoon State Park Expansion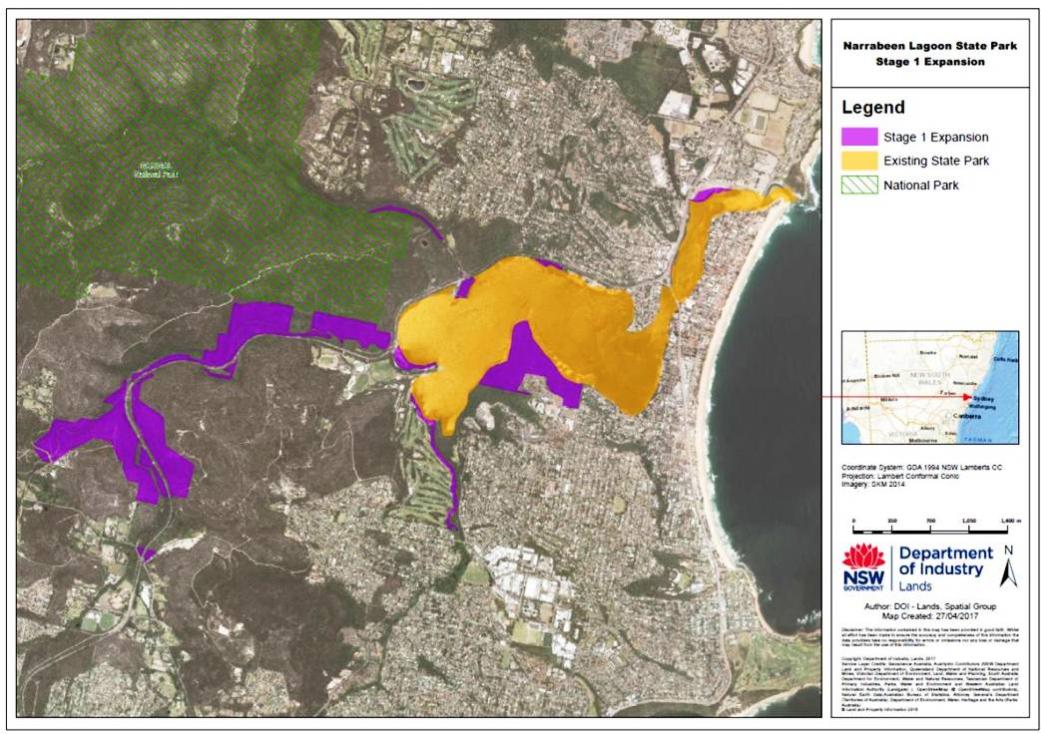 Member for Pittwater Rob Stokes announced Narrabeen Lagoon State Park will be expanded by over 140 hectares on Wednesday this week.
The State Park was established by the NSW Government in 2014 to help ensure greater environmental protection for the lagoon and its surrounding catchment.
"Narrabeen Lagoon is one of the largest coastal lagoons in Sydney and sits within an important ecosystem - supporting a variety of native animals through a network of wildlife protection areas," Rob Stokes said.
"Seven additional Crown reserves now come under the management of the Narrabeen Lagoon State Park Trust meaning facilities for public recreation can continue to be supported and the area's natural habitats protected.
Lifesavers Launch Into IRB Season 2017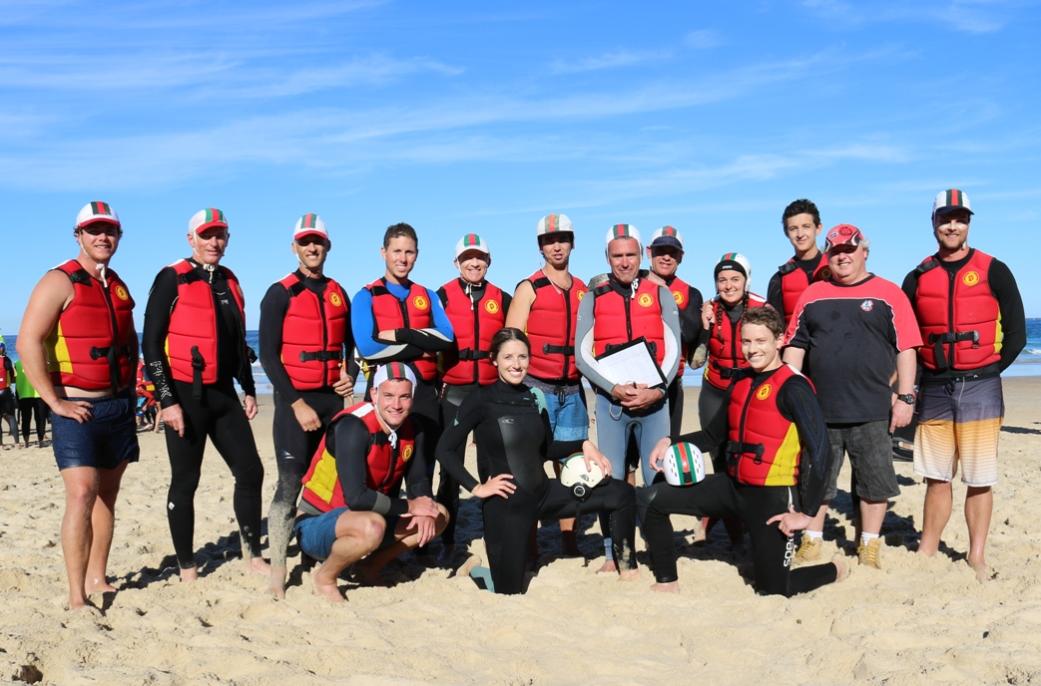 Avalon Beach SLSC Round 1 IRB - have won 2nd Under 23 Mixed Teams IRB, 2nd Rookie Mixed Mass IRB, 3rd Rookie Mixed Rescue IRB, 4th 35+ Mixed Teams IRB, 5th 45 + Mixed Rescue IRB, 6th 35+ Mixed Mass IRB, 8th 45 + Mixed Mass IRB - Team photo above - photo courtesy Richard Cole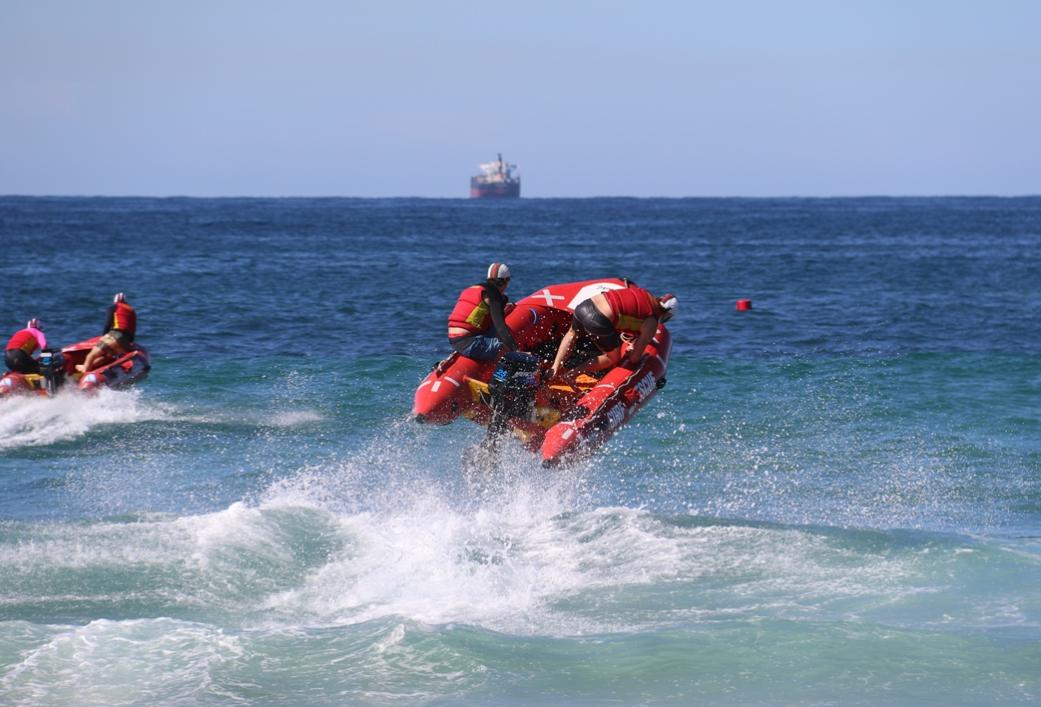 Above - Avalon Beach SLSC in action- photo courtesy Richard Cole, President Avalon Beach SLSC
Lifesavers were back on the beach over last weekend to kick off the 2017 IRB (Inflatable Rescue Boat) Premiership Series at Caves Beach SLSC near Lake Macquarie.
The two-day event brought together almost 300 surf lifesavers and a host of supporters from around the state to watch the premier event of its type, highlighting the skill and speed used by surf lifesavers when keeping beach goers safe in this iconic rescue equipment.
More
HERE
- including great action pictures by Richard Black and Richard Cole, President Avalon Beach SLSC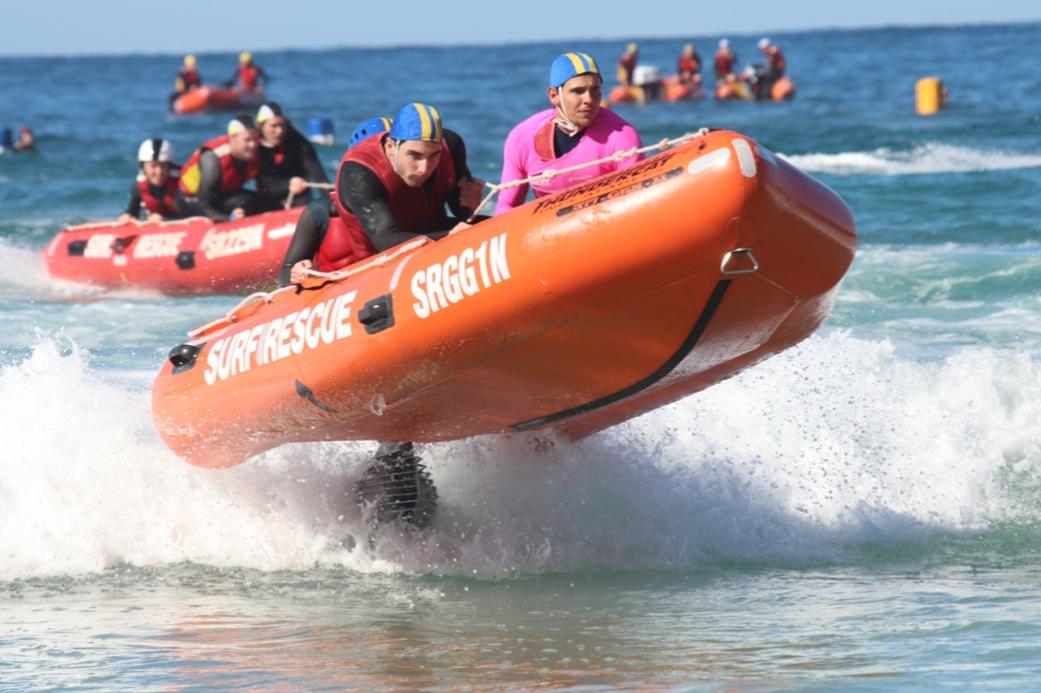 Bungan SLSC Round 1 IRB - have won 2nd in Rookie Mixed Rescue IRB, 3rd in Under 23 Mixed Teams IRB and 3rd in Under 23 Mixed Tube IRB - photo by Richard Black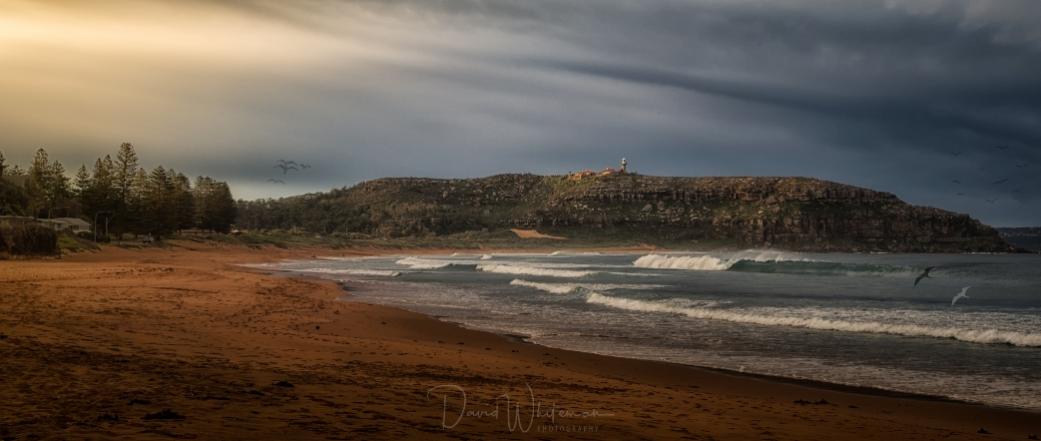 Past Features Archives (pre 2014)
Pittwater Online News was selected for preservation by the State Library of New South Wales and National Library of Australia. This title is scheduled to be re-archived regularly.
Archived Issues (2014 on) may be accessed here: pandora.nla.gov.au/tep/143700