May 7 - 13, 2017: Issue 311
New Mental Health Services A Boost For Northern Beaches Residents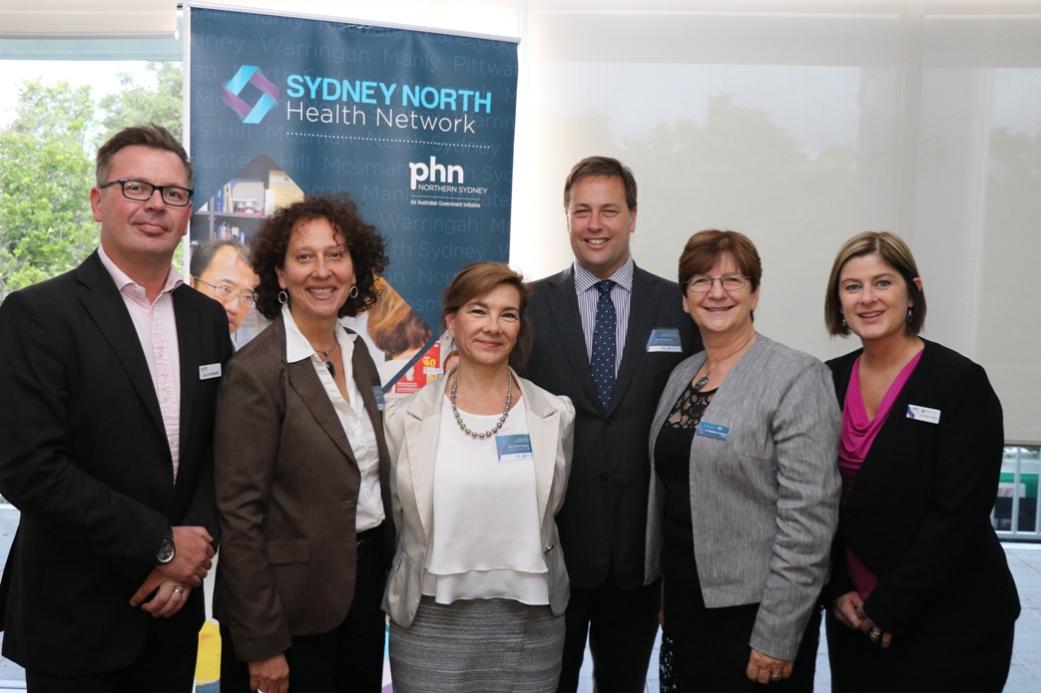 MP for Mackellar Jason Falinski with members of Community Care Northern Beaches.
New mental health services a boost for Northern Beaches residents
4 May 2017
Local Member Jason Falinski today announced six new Australian Government-funded mental health and suicide prevention services at the Community Care Northern Beaches in Mona Vale.
Mr Falinski said: "these services will significantly boost support available to those in need across Northern Sydney, an area that includes the Northern Beaches."
"Mental health is one of the four pillars of our Government's Long Term National Health Plan and we are committed to developing a better approach to mental health care."
These new services, commissioned by Northern Sydney Primary Health Network (PHN), are innovative, culturally sensitive and already on the ground to ensure that people get the right help, at the right time.
It is estimated that more than four million Australian adults experience mental ill-health each year, and in Northern Sydney this figure is 12 in every 100 people.
The Australian Government has allocated $14.2 million to the Northern Sydney PHN through to the end of June 2018 to commission mental health services that best support the needs of their local community.
As part of the commissioning process, the PHN has undertaken extensive research and community consultation to understand the specific mental health needs of this region.
The services can be tailored to individual requirements and will fill the gaps in mental health services in the North Sydney area.
Mr Falinski explained that "every service that this Government is supporting has been identified through a competitive tendering process as the best suited to meet our local needs."
"It's not about throwing more money at a mental health problem; it's about making sure that we get the best possible outcome for our residents. The decisions are being made here, on the ground, because that's how we will get the best results."
Additional information on the services being rolled out:
The service providers include:
Community Care Northern Beaches – offering outreach care coordination and psychosocial support to people who have been hospitalised following a suicide attempt.
Lifeline Harbour to Hawkesbury and Lifeline Northern Beaches – offering telephone based assessment and referral services for people experiencing mild to moderate mental health issues such as low mood, anxiety and stress.
New Vision Psychology – offering one-on-one and group-based psychological support and care coordination to Cantonese and Mandarin-speaking residents.
Relationships Australia, in partnership with the Gaimaragal Group – offering culturally appropriate mental health services to Aboriginal and Torres Strait Islander people.
Primary and Community Care Services (PCCS) – offering one-to-one psychological support and care coordination to underserviced and at risk groups, including people who identify as LGBTI, people from culturally and linguistically diverse backgrounds, children and young people, and women experiencing perinatal anxiety and depression.
Lifeline Harbour to Hawkesbury – in addition to their phone-based services, Lifeline Harbour to Hawkesbury will also provide group-based support for underserviced groups, helping these people to manage their anxiety, stress and depression.
The range of services offered through these providers includes early intervention, low-level mental health care, wrap-around support to connect vulnerable groups to the services they need, to aftercare support for those who have tried to take their own lives.
It also includes support for Aboriginal and Torres Strait Islander people, and those who identify as lesbian, gay, bisexual, transgender and intersex – who research has shown to be at increased risk of suicide and self-harm – as well as non-English speaking communities.