April 23 - 29, 2017: Issue 309

Surf Lifesavers Prepare To Lower Flags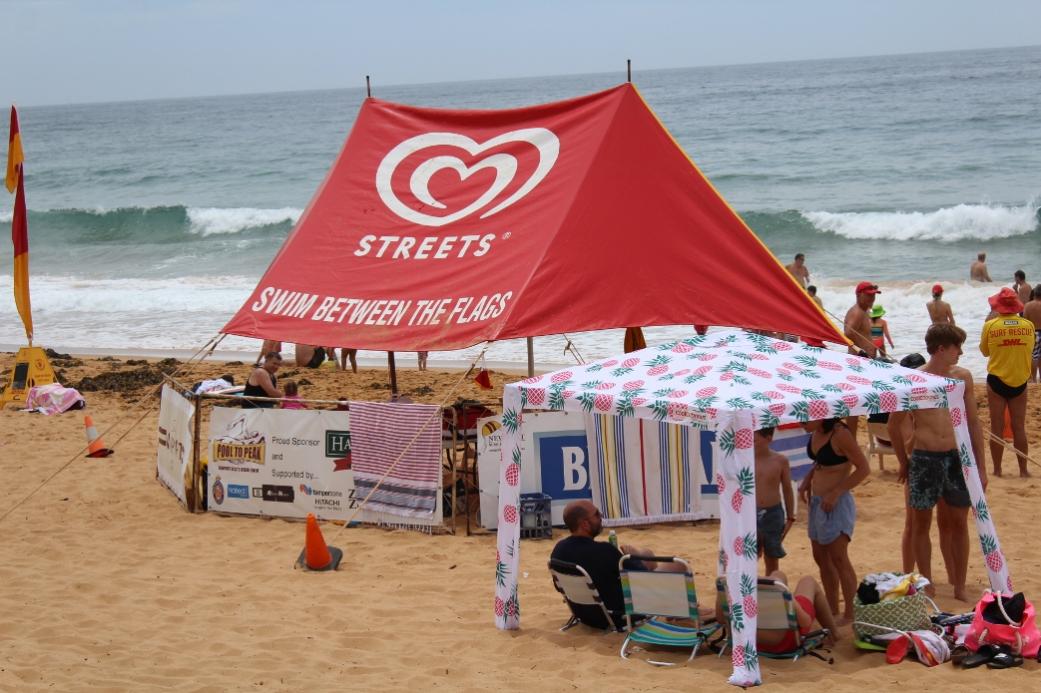 Volunteer surf lifesavers will lower the flags on NSW beaches this Tuesday 25 April after an action-packed and demanding season, which began back in September.

The 21,000 active patrolling members have collectively given over 560,000 hours of their time to ensure that beachgoers around NSW were protected throughout the season.
Favourable weather over the summer holidays and recently over the Easter long weekend has seen an estimated six million people visit a beach this season!
In the three months of summer (December – February) there were over 3.5 million visitors to the beach averaging out an impressive 1 million a month. Attendance was boosted by the warm weather the state enjoyed throughout this peak period highlighting just how important a role the beach and the ocean environment play in community life.
A key focus this season has been lifesavers intervening in situations before they became potentially dangerous, and as a result over 111,000 preventative actions were undertaken.
These actions include things such as asking swimmers to swim between the flags, and communicating to the public, hazards such as sandbars, submerged rocks and powerful currents.
Sadly there have been 31 coastal drownings since the start of July which is below the ten-year-average but it still a concern.
More
from Surf Life Saving NSW HERE
'Don't Be Developed Out Of Pittwater' Rally At Mona Vale's Memorial Hall: Motion To Fight To Restore Pittwater Council Passes
Interim Chair of the Friends of Mona Vale Committee Mark Edwards acted as adjudicator at a meeting of residents concerned the B-Line Bus Service is the forerunner of developing Mona Vale in a manner in opposition to the core intrinsic values residents wish to maintain in Pittwater.
As with all these recent rallies the subject of the forced amalgamation of Pittwater was also spoken of and a Motion was put that
'This Meeting calls for immediate action against the forced amalgamation of Pittwater" which was passed unanimously.
Further to this Motion, plans to launch a crowd funding page have been discussed by former Pittwater Councillor's Sue Young and Bob Grace along with community members Sue Colvin and Stacey Mitchell.
"This will enable the community to support an opportunity to contribute to obtaining a solicitor and take action to have Pittwater Council restored through the rescission of the forced amalgamation." Mr. Grace stated yesterday, Saturday 22nd of April.
"We may take action for wrongful dismissal and will seek a mandatory injunction to restrain this Northern Beaches Council from acting as if Pittwater is part of their council." Mr. Grace continued.
"We aim to finalise what we determine should now be done and set up this facility this coming week. We believe we have a good case and can win."
Junior Lifesavers Crowned NSW Best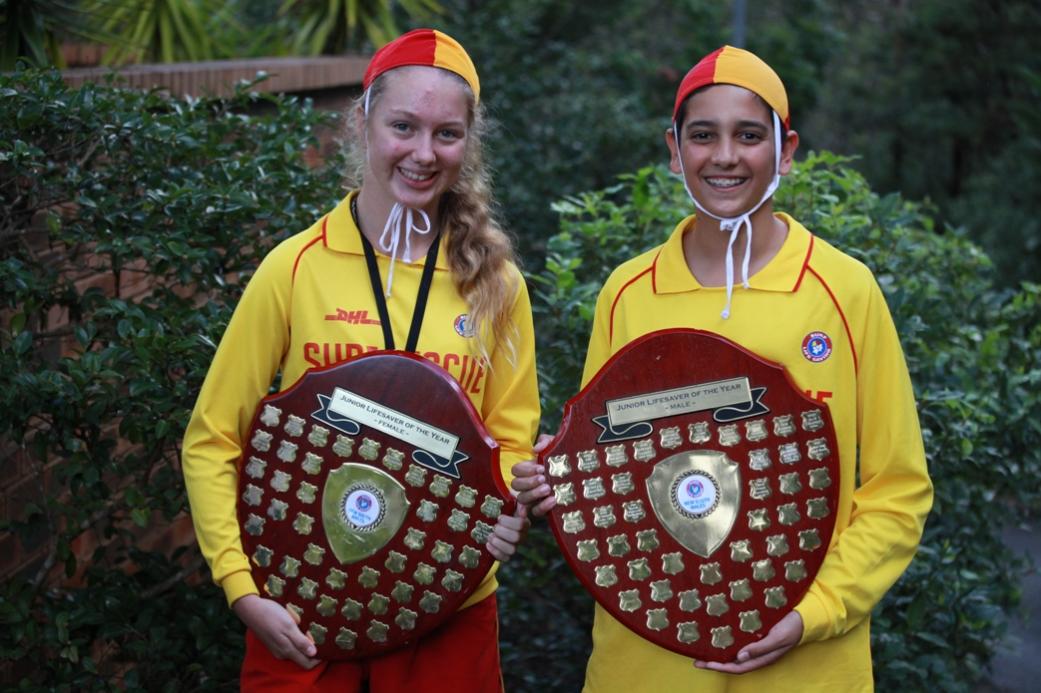 JLOTY Winners 2017 - Matilda Shirley (Byron Bay SLSC) and Elliott Prasad (Narrabeen Beach SLSC). Photo courtesy SLS NSW
It's been a memorable day for two young lifesavers who capped off their Nipper careers in impressive style by winning the Junior Lifesaver of the Year award (JLOTY) in Sydney during these school holidays.
Matilda Shirley (Byron Bay SLSC) and Elliott Prasad (Narrabeen Beach SLSC) were awarded the prestigious prize after impressing the judging panel during this week's development program at the Collaroy Learning Centre in what was a very close competition.
The duo were among 22 Under 14 finalists from the eleven branches in NSW nominated to take part in the annual leadership and development program, which brings together like-minded young lifesavers in their final year of Nippers. To make it this far into the process, these young club members must have demonstrated strong leadership potential and a commitment to Surf Life Saving and their community.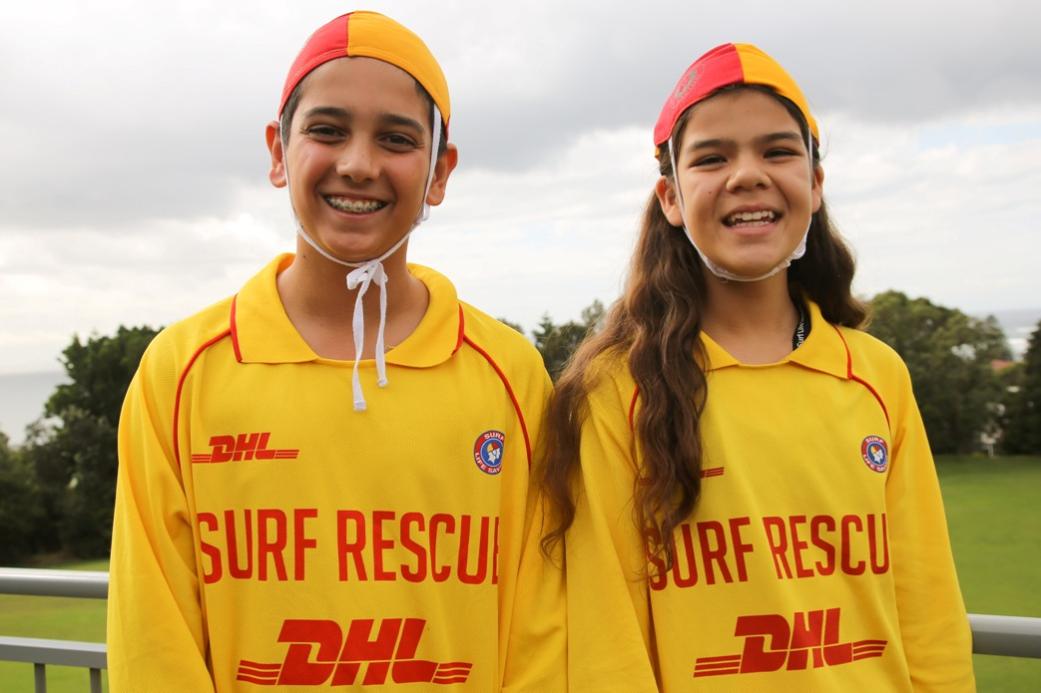 Sydney Northern Beaches Branch particpants - Elliott Prasad - Narrabeen Beach and Mandela Raj-Seppings - Dee Why - Photo courtesy SLS NSW
Around The Bends Ocean Swim Challenge - The Inaugural Swim Report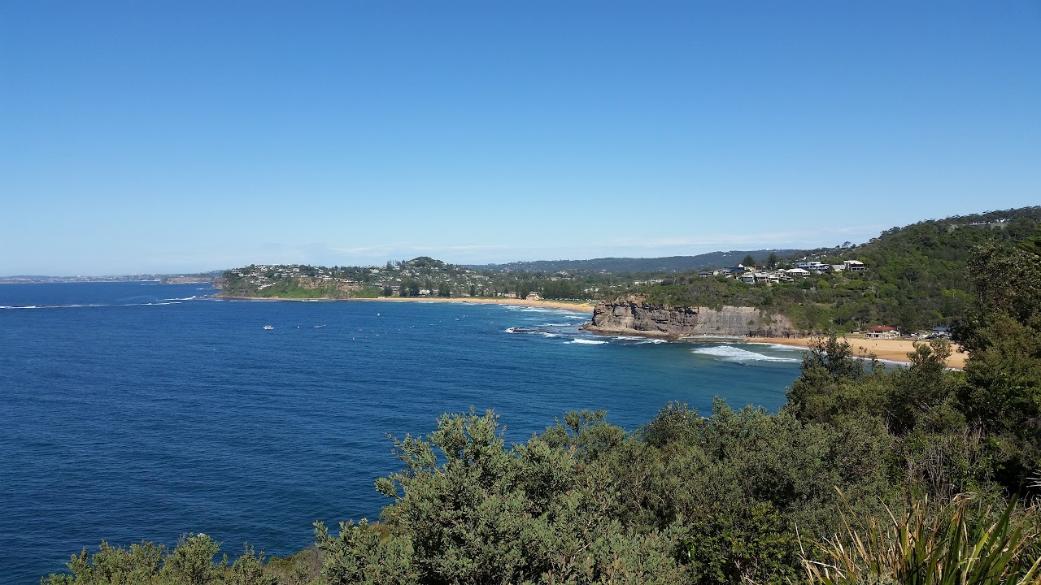 How lucky were we with that perfect little weather window for the first ever Newport to Avalon Beach swim!..
From our experience over the 25 years of the Avalon Beach Surf Swim held in January each year, we know that the keen swimmers will swim anyway, but the expected weather and surf conditions on the day of swims like this has a huge influence on the actual numbers of swimmers who decide to enter. On top of that unknown this was the inaugural Around the Bends Ocean Swim.
So we were extremely lucky after the lousy weather and surf conditions we had in the weeks leading up to it.
Report by Roger Sayers and great photos by Warren Young OAM, Christine Hopton OAM and Tim Hixson
HERE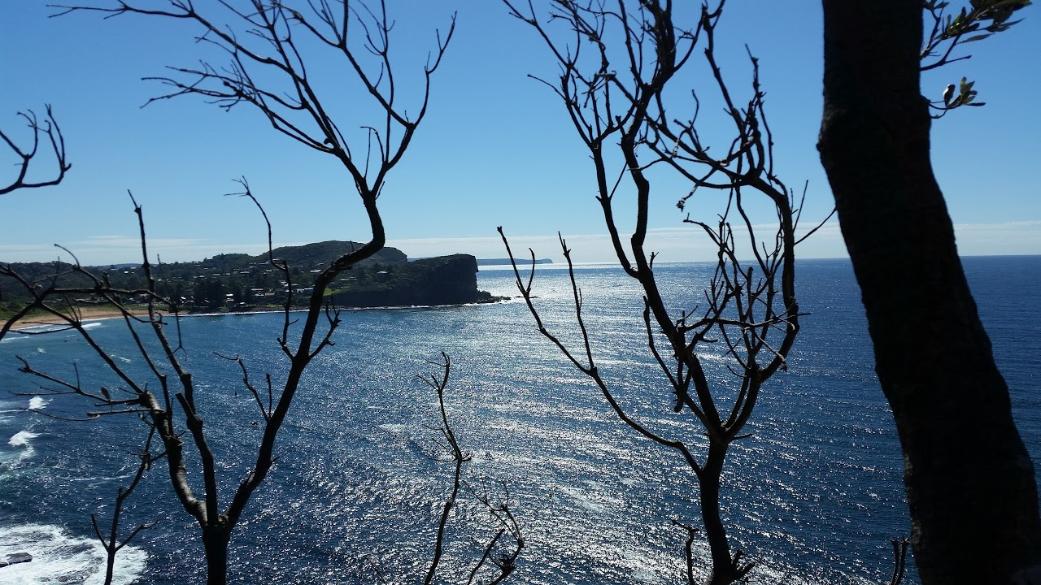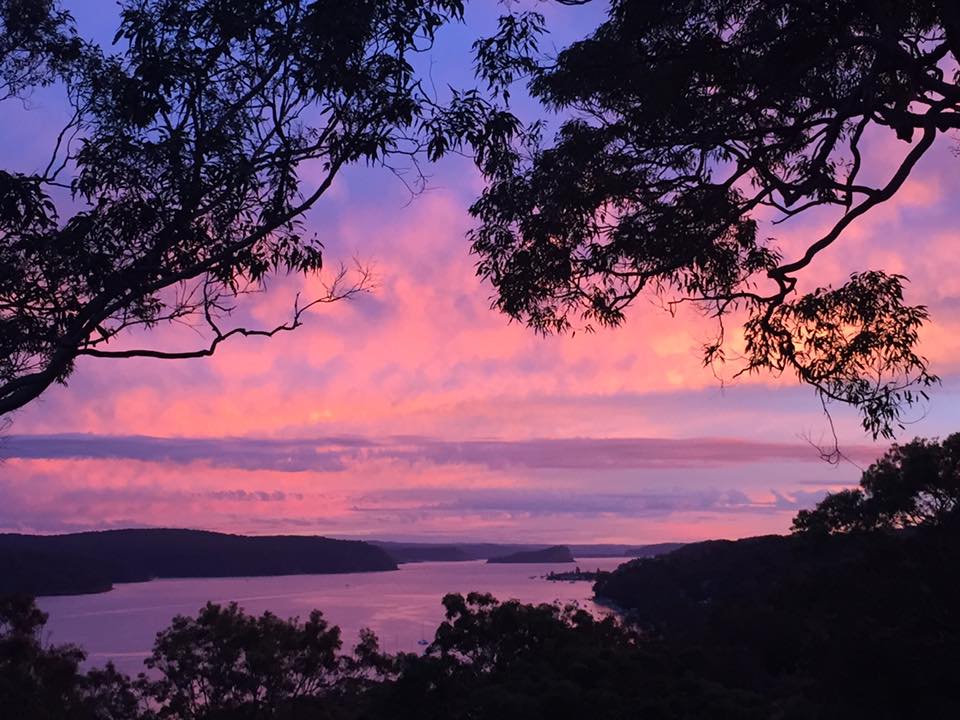 Pink Dawn Morning over the Pittwater Estuary - Photo by Christine Hopton, captured Saturday April 22nd, 2017
Past Features Archives (pre 2014)
Pittwater Online News was selected for preservation by the State Library of New South Wales and National Library of Australia. This title is scheduled to be re-archived regularly.
Archived Issues (2014 on) may be accessed here: pandora.nla.gov.au/tep/143700