April 23 - 29, 2017: Issue 309
Junior Lifesavers Crowned NSW Best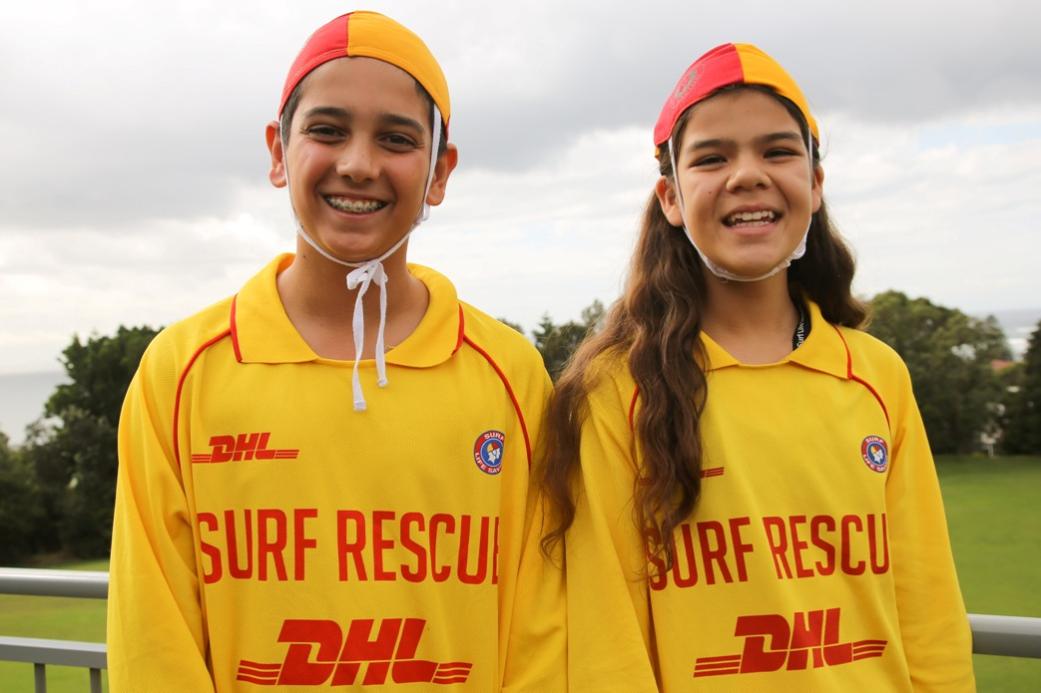 Sydney Northern Beaches - Elliott Prasad - Narrabeen Beach and Mandela Raj-Seppings - Dee Why - photo courtesy SLS NSW
Junior Lifesavers Crowned NSW Best
Thursday 13 April 2017 – from Surf Life Saving NSW
It's been a memorable day for two young lifesavers who capped off their Nipper careers in impressive style by winning the Junior Lifesaver of the Year award (JLOTY) in Sydney on Thursday.
Matilda Shirley (Byron Bay SLSC) and Elliott Prasad (Narrabeen Beach SLSC) were awarded the prestigious prize after impressing the judging panel during this week's development program at the Collaroy Learning Centre in what was a very close competition.
The duo were among 22 Under 14 finalists from the eleven branches in NSW nominated to take part in the annual leadership and development program, which brings together like-minded young lifesavers in their final year of Nippers. To make it this far into the process, these young club members must have demonstrated strong leadership potential and a commitment to Surf Life Saving and their community.
"When they announced the winners, I was very surprised and it was totally unexpected. I'm just so honoured to represent my club and branch and to do everyone proud who I hold dear. It's just an amazing moment," Matilda Shirley said.
The young Far North Coast lifesaver has certainly covered plenty of distance in her time in Surf Life Saving having started her career as a U6 Nipper in Broome, Western Australia before moving to Brisbane.
"I moved from Broome to Brisbane and I really loved Surf Life Saving and I couldn't it give up so my dad once again drove me to Kurrawa SLSC every single Sunday and I stuck with it before I joined Byron Bay two years ago and it's a massive part of my life and I will never give it up, Matilda said.
Throughout the JLOTY program the young lifesavers participated in a variety of workshops as well as recreational activities all designed to develop the leadership potential of the lifesavers and highlight the many opportunities in Surf Life Saving.
Narrabeen Beach SLSC continued their success in the program with their second win in as many years after Ella Cook was crowned the 2016 JLOTY and Elliot Prasad taking out the title this season.
"There was friendly pressure coming into the program as Ella won JLOTY last year. Hopefully we can get the hat trick in 2018," Elliott said.

Elliott Prasad has been involved in Nippers since Under 9s and believes this week's program has been one of the highlights of his years in surf life saving.

"It's quite different to anything I've ever done before. Being from a small surf club and winning a NSW award means a lot to me and everyone who has supported me along the way," Elliott said.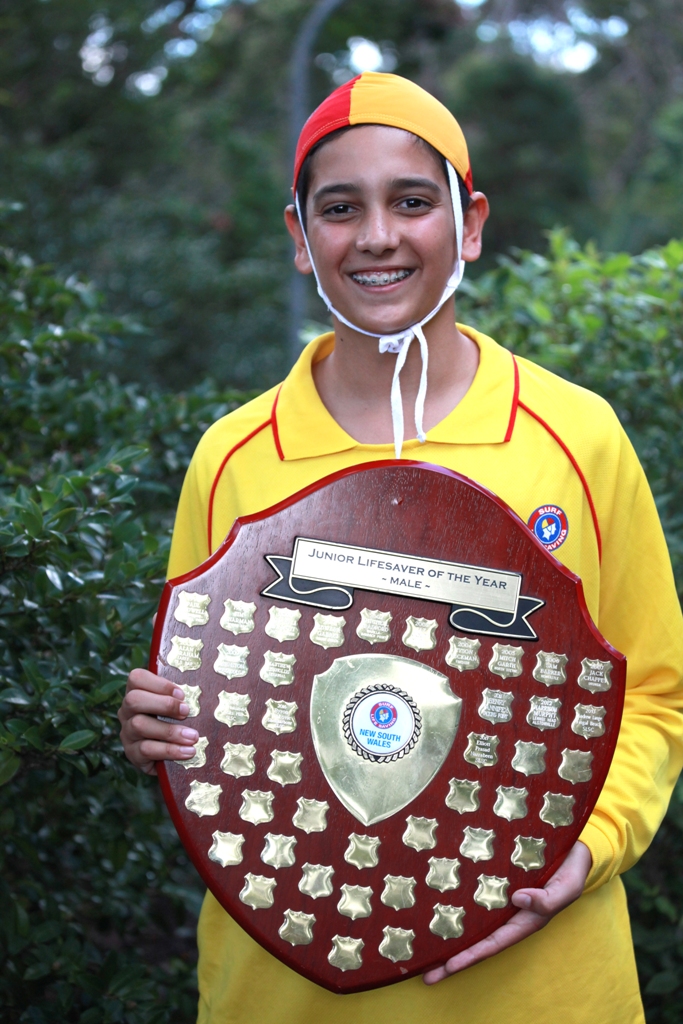 Elliot Prasad - Narrabeen Beach SLSC

The experience of the JLOTY Program reinforced both Matilda's and Elliott's ambitions to stay involved with their clubs.
"Of course I want to continue on to obtain my Bronze Medallion and stay highly involved in Byron Bay Surf Club, and just do whatever I can to give back to my club and community who have done so much for me," said Matilda.
Elliott also wants to take advantage of the range of opportunities offered in surf lifesaving.
"I would like to be build on my experiences in lifesaving and bring back to my club what I've learnt this week," Elliott said.
Both Matilda and Elliott will be honoured as part of the annual NSW Awards of Excellence to be held on Saturday 5 August at Four Seasons Hotel, Sydney.
2016-17 NSW Junior Lifesaver of the Year Finalists
• Cooper Taylor - Cabarita Beach (FNC)
• Matilda Shirley - Byron Bay (FNC)
• Nicholas Bulloch - Coffs Harbour (NC)
• Ashleigh Slater - Woolgoolga (NC)
• Kye Gill - Wauchope-Bonny Hills (MNC)
• Elizabeth Duffy - Port Macquarie (MNC)
• Kady Tritton - Forster (LNC)
• Kynan Witherow-Strutt - Pacific Palms (LNC)
• Kaitlyn McMahon - Cooks Hill (HUN)
• Jayden Wright - Redhead (HUN)
• Hayden Doyle - Ocean Beach (CC)
• Skye O'Mara - Terrigal (CC)
• Elliott Prasad - Narrabeen Beach (SNB)
• Mandela Raj-Seppings - Dee Why (SNB)
• Bridget Crick - South Maroubra (SYD)
• Asher Wilson - Coogee (SYD)
• Alyssa Norris - Windang (ILL)
• Fletcher Atkins - Corrimal (ILL)
• Liam Furney - Shellharbour (SC)
• Zoe Anderson - Nowra-Culburra (SC)
• Joel Doble - Batemans Bay (FSC)
• Darcy Coppin - Moruya (FSC)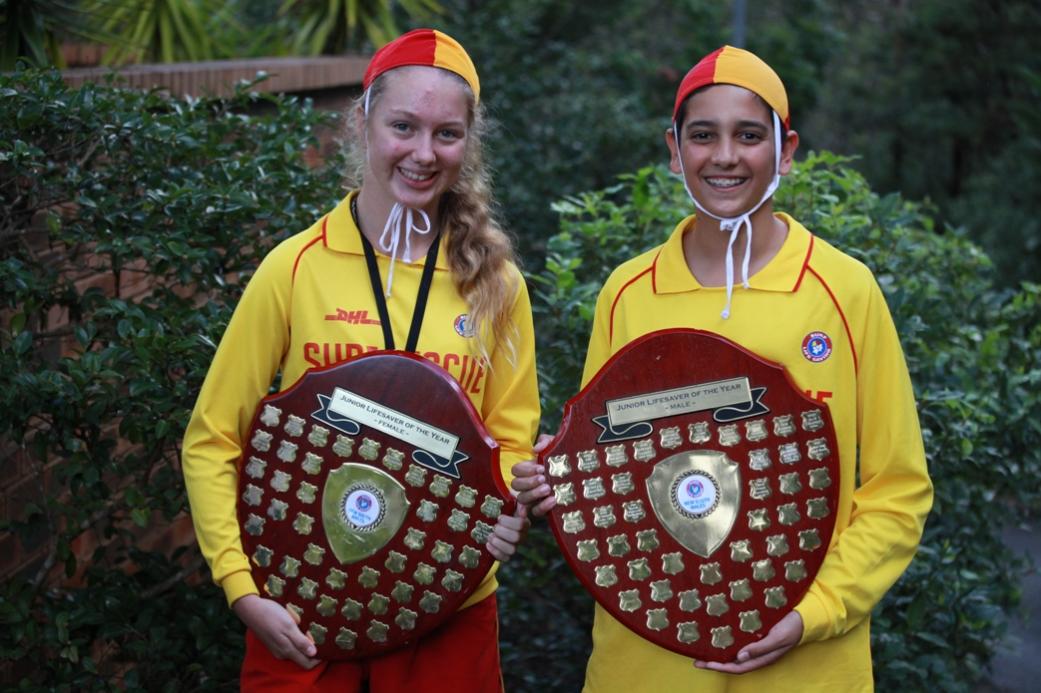 JLOTY Winners 2017 -
Matilda Shirley (Byron Bay SLSC) and Elliott Prasad (Narrabeen Beach SLSC). Photo courtesy SLS NSW