April 23 - 29, 2017: Issue 309
Around The Bends Ocean Swim Challenge - The Inaugural Report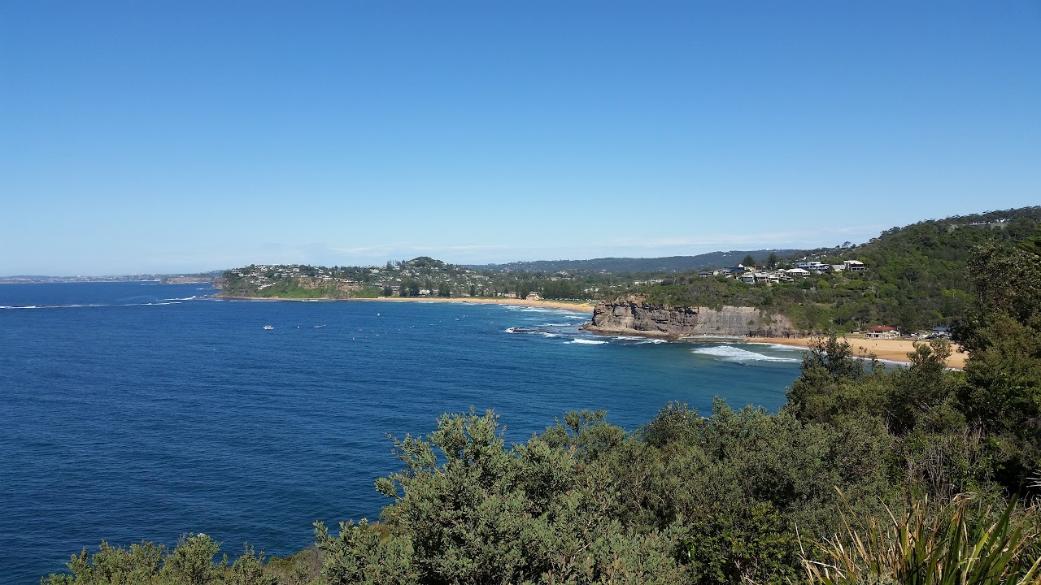 Around the Bends Ocean Swim Challenge - The Inaugural Swim Report
How lucky were we with that perfect little weather window for the first ever Newport to Avalon Beach swim!..
From our experience over the 25 years of the Avalon Beach Surf Swim held in January each year, we know that the keen swimmers will swim anyway, but the expected weather and surf conditions on the day of swims like this has a huge influence on the actual numbers of swimmers who decide to enter. On top of that unknown this was the inaugural Around the Bends Ocean Swim.
So we were extremely lucky after the lousy weather and surf conditions we had in the weeks leading up to it.
Our club is very fortunate that we are able to call on our volunteers to do water safety in large numbers in IRBs, on rescue boards and swimmers with rescue tubes.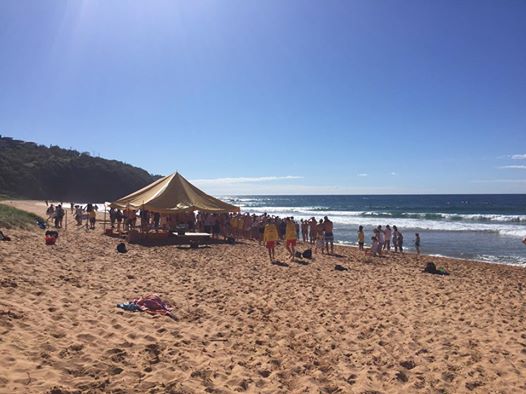 Race briefing at Newport Beach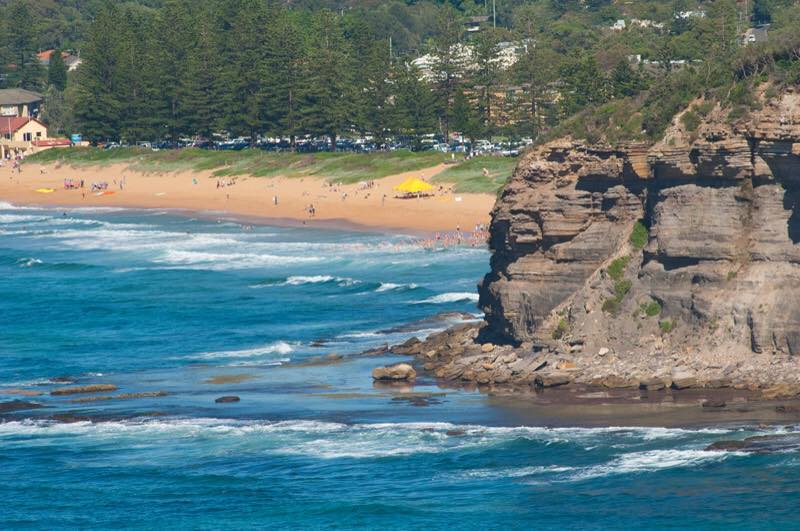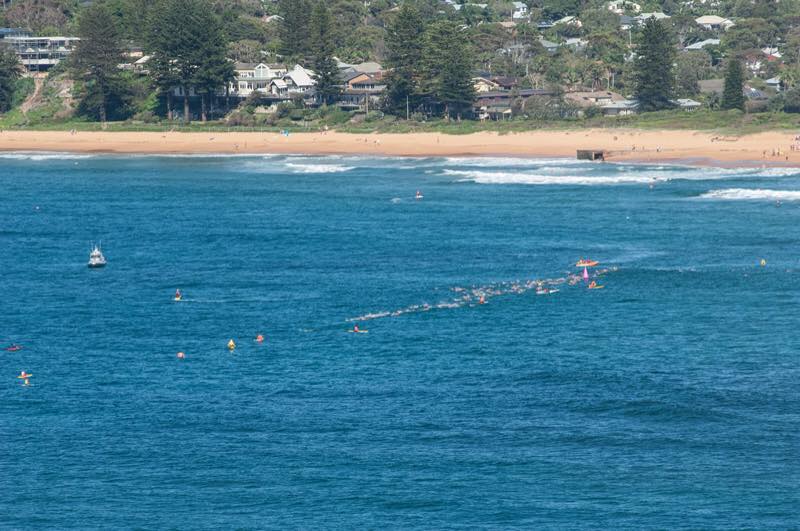 These activities giving up a Sunday morning to help fundraising for the club are of course in addition to their regular patrol duties. So full credit to them all, and to the Swim instigator and organiser, Volker Klemm. Volker can give you their numbers. We also had the support of three Marine Rescue vessels. Safety of swimmers is paramount.
Warren Young, Peter Akehurst and I were safety lookouts with binoculars and radios positioned on the headland between Av and Bilgola, later joined also by Kevin Veale. (all Life Members of the Club).
As you can see from the pics, we could see virtually the whole event from the start at Newport and round to the finish line. The headland provided a perfect location for us to coordinate IRBs and Marine Rescue vessels by radio. Other safety observers were in the elevated location of the South Av carpark and tge surf club building. Participants always comment on how well water safety is organised for our events. Well done to Volker!
Congratulations to Oceans swims legend John de Mestre, first back to the beach in 32 inutes and 16 seconds, with Freddie Brown mere seconds on his heels on 32:28. Imogen Foley was first lady to Avalon Beach, 34:50, outstanding for the 16-19 age bracket while brother Lachlan Foley, 13-15 years, followed her closely, finishing in35:48.
By Rogers Sayers
Life Member
Avalon Beach SLSC
Photos by
Warren Yound OAM