September 11 - 17, 2016: Issue 280
Avalon Bulldogs Cap An Epic Year: Grade A And 17'S Premiership Winners 2016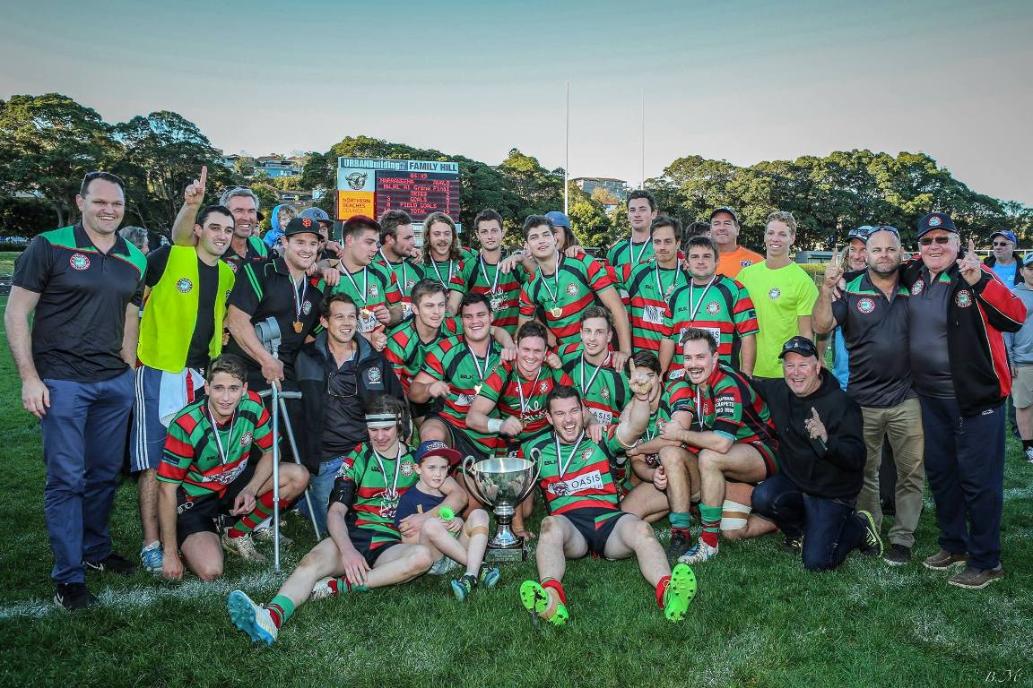 Avalon Bulldogs A Grade. Div. 1 Premiership Winners 2016 - photo by Bernadette Johnson McAlinden.
The Avalon Bulldogs Junior Rugby League Football Club has had a sterling season. 2016 opened with a pre-season Hybrid match, which they won, included a Development Squad match with the 17's of the Manly Warringah Sea Eagles taking on their Western Tiger counterparts and triumphing, and closed with their first ever A Grade Division 1 Premiership along with the Under 17's taking out their fourth Premiership in a row.
Even the juniors were getting in on the act as yesterday, September 10th, the 9's took out their Grand Final.
Throughout the Season, whether just watching the littlies having a great time, or witnessing the older grades conduct themselves as true gentlemen on and off the field, you know something is going right at this club. If you ask anyone who attends the games, mans and womans the BBQ or kiosk, sets up and then closes up, volunteers as a ground official or runs drinks to the players on the field, coaches the juniors or seniors, and some of the seniors are coaching the juniors (Aaron Groom and Jett Hobbs as just two examples), it's a Family, one that's inclusive, one that's open to all, one that is focussed on not just on giving skills in how to play rugby well but sharing skills that will equip their players to do well in life by being people who give back, who care about others.
This week we have a special extra Profile to mark what has been an outstanding season for an outstanding club
HERE
.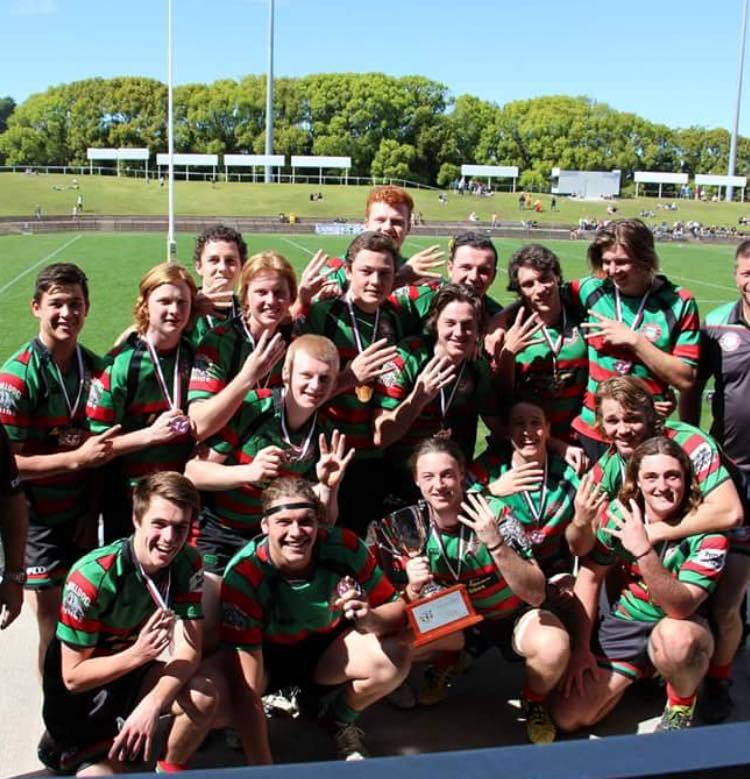 Avalon Bulldogs Under 17's
Premiership Winners 2016 - photo by Nikki Wheeler
Bernard Midget Farrelly Paddle Out Tribute Palm Beach, Sunday September 11, 2016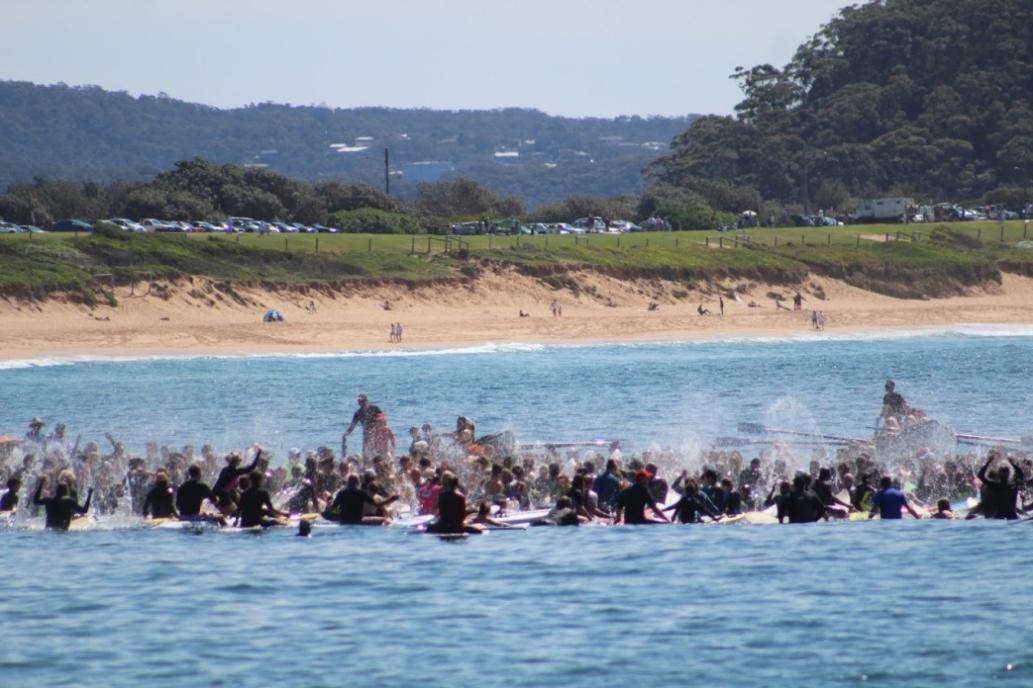 Midget Farrelly Paddle Out Tribute will run Issue 281, published Sunday September 18th.
Pittwater Online photo album for those attending for their own Family Albums available 5 p.m., 11.9.2016
HERE
Pittwater's World Champion Surf Boat Crews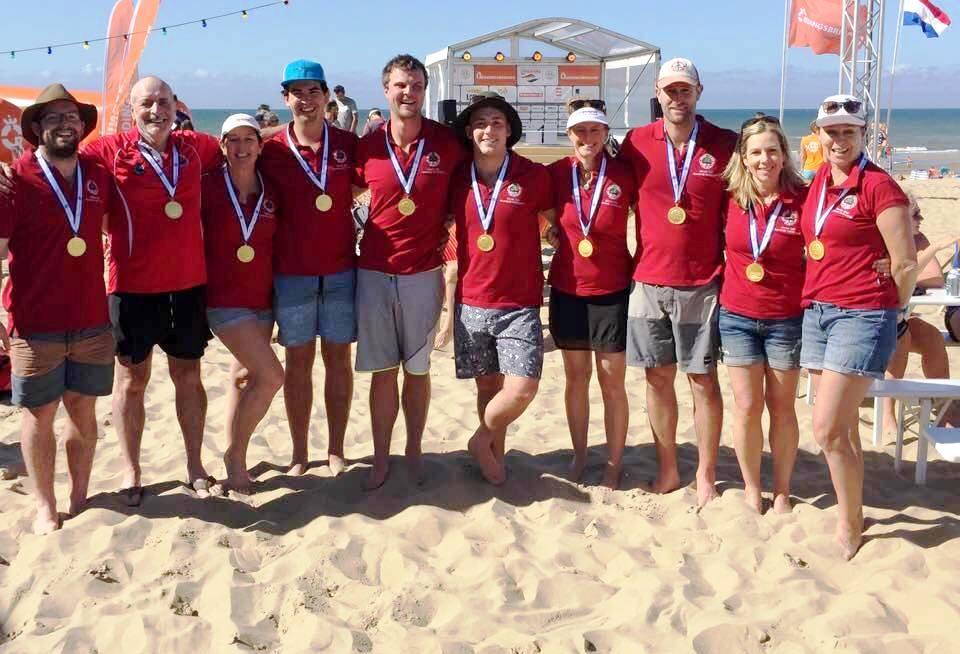 Avalon Beach SLSC's World Champion Surf Boat Crews.
Australian Surf Boat Crews have placed 1st in most Divisions at the World Life Saving Championships on Noorwijk Beach, The Netherlands this week.
Avalon Beach SLSC's Antiques have successfully defended their gold then gone back in to finish 5th when rowing in the Open Womens while the Avalon Pinkies took out gold in the Under 23's and placed a very respectable 4th in the Open Division.
The Antiques are Donna Wishart, Bev Tilbury, Kerry McEwan, Kate Munro
The Pinkies are Nicholas Sampson, Thomas Curnow, Matthew Mayall and Andrew Bright – Sweep Nathan Wellings.
Long Reef SLSC have excelled as well, with gold in the Reserve Grade Mixed row, including Sophie Lovett, part of the crew that rowed to victory in the George Bass Marathon earlier this year, along with Alex Hamilton, Chris Diggins and Robert Pearson – Sweep Rick Millar while their Surf Boat Masters 180+ also took out gold with Robert Pearson, Alex Hamilton, Chris Diggins and Margaret Pearson rowing to victory.
Queenscliff SLSC secured gold with their All Butt One crew of Alexandra Butt, Philippa Butt, Samantha Butt and Candice Day - Sweep Chris Snell in the Womens Masters 120+ - the 'all butt one' probably doesn't need explanation once you read the rowers names.
Congratulations to all crews - including Avoca Beach SLSC, Currumbin SLSC, Broulee SLSC and South Australia's Somerton SLSC who have ensured Australian boaties are bringing home gold medals galore!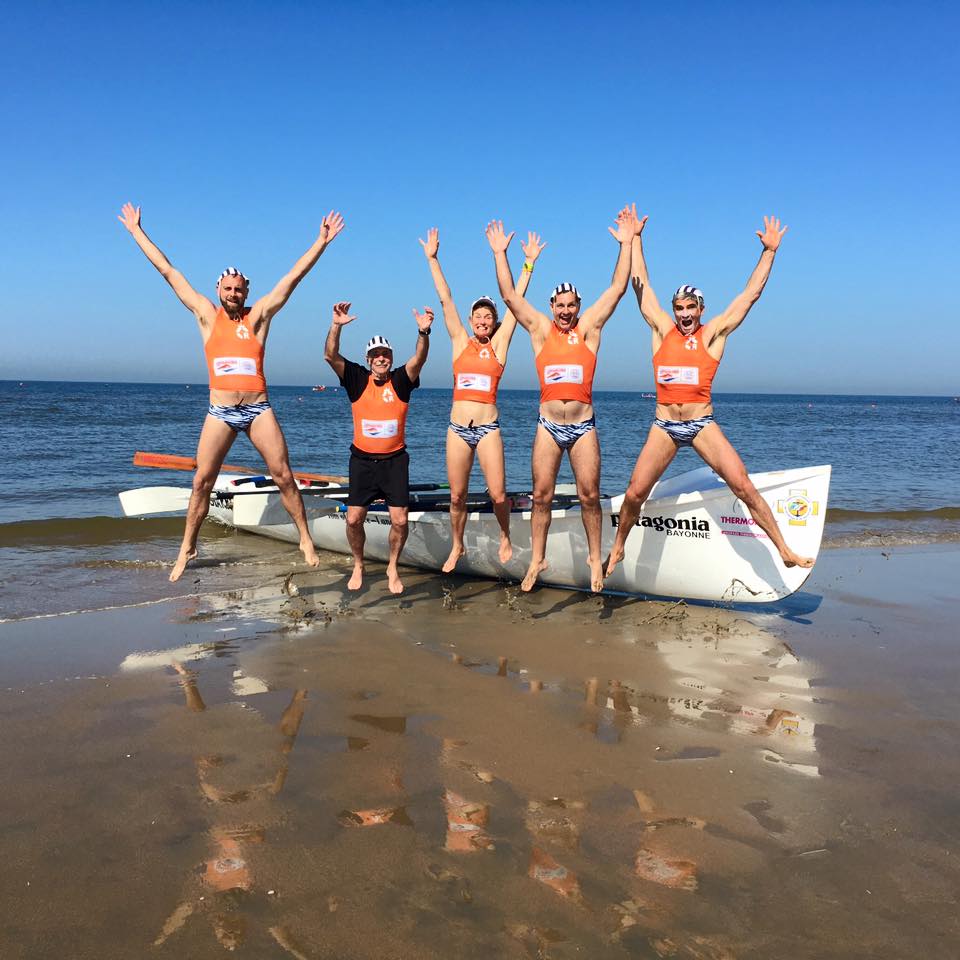 Long Reef SLSC's World Champion Surf Boat Crew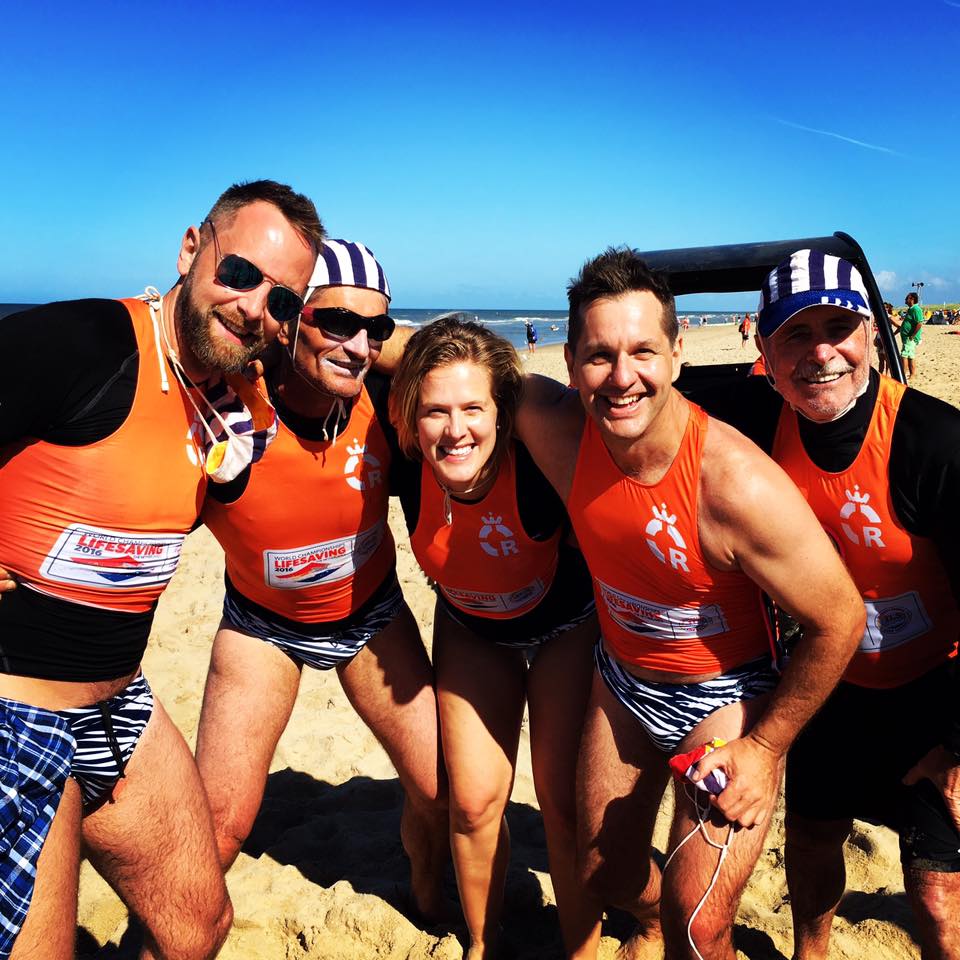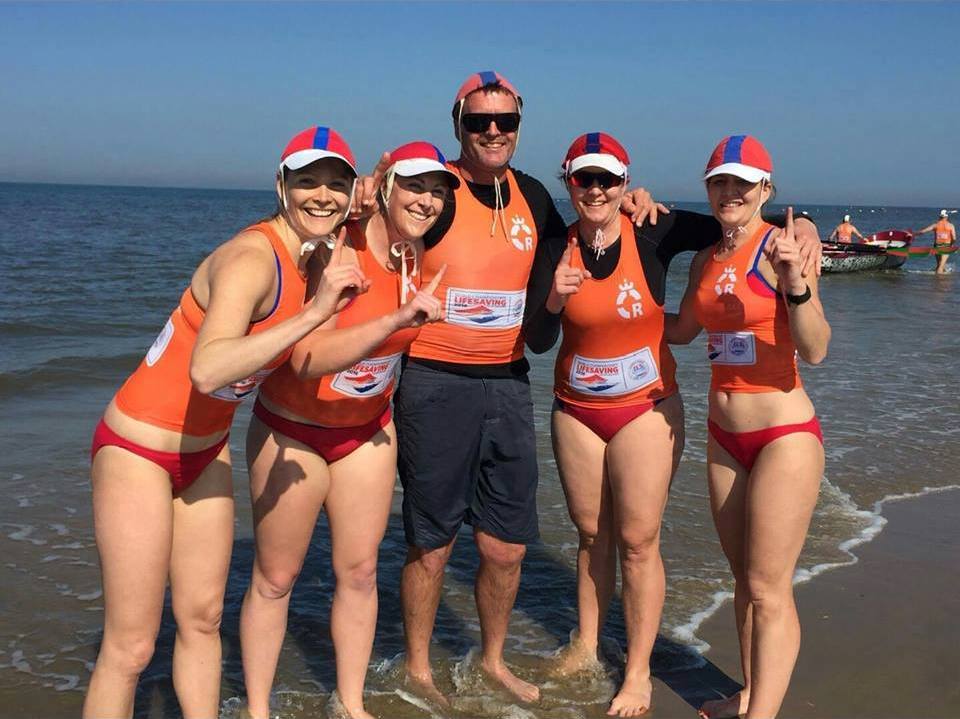 Queenscliff SLSC's
All Butt One living up to their '1'!
Australian Paralympic Sailing Team
Bring on the Rio 2016 Paralympic Games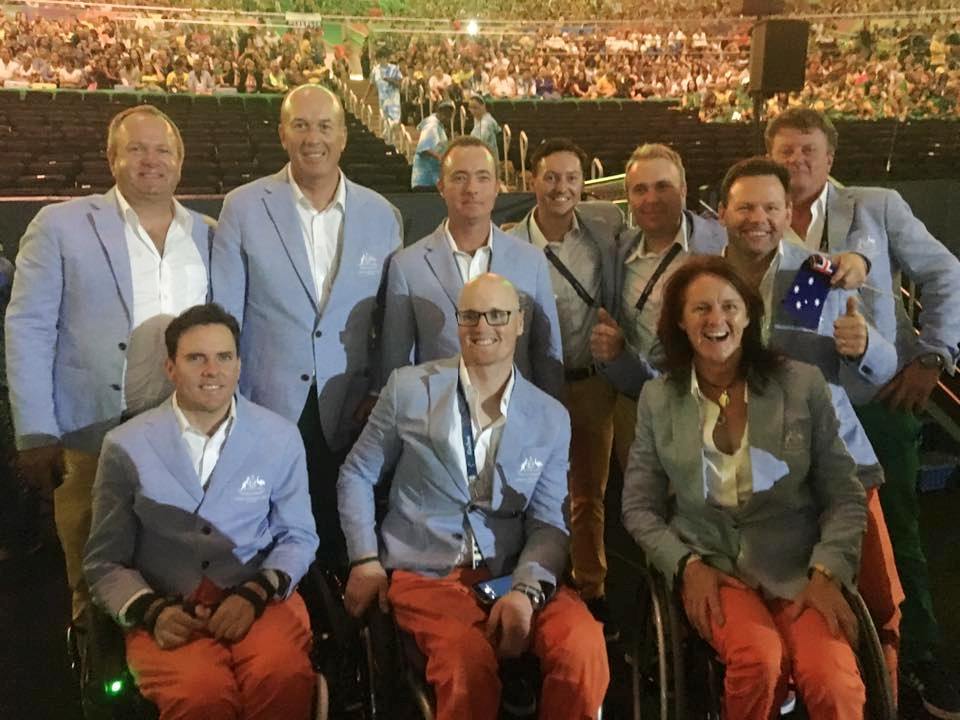 The Australian Paralympic Sailing Team at the Rio 2016 Paralympic Games Opening Ceremony

"Bring on the Games, " Liesl Tesch, RPAYC member and part of the Fitzgibbon-Tesch SKUD18 sailing team
said with such happiness during the Opening Ceremony for the Rio 2016 Paralympic Games that anyone who saw this footage began cheering and clapping already.
Pittwater's Dan Fitzgibbon and Liesl are part of the Australian Paralympic Saiing Team and will be hoping to defend their London 2012 Gold Medal.
Paralympians will be represented in every class with our SKUD18 team, Daniel Fitzgibbon and Liesl Tesch joined by
Tasmania's, 2.4mR sailor Matt Bugg, striving for a place on the podium after winning Gold at the Sailing World Cup Hyeres in April this year, while
Colin Harrison, Jonathan Harris and Russell Boaden, i
n the Sonar class, will be aiming to for a podium finish after their fourth at the London Paralympics.
Paralympic Sailing starts on Tuesday 13 September from 2am (AEST) with Medal Races scheduled for Sunday 18 September from 1am (AEST).
We've put together an overview of the Australian sailors courtesy of The Australian Sailing Team, along with some articles received from World Sailing on whom they will sail against and that wonderful Opening Ceremony from the Australian Team's perspective
HERE
Big Aussie BBQ and Family Fun Day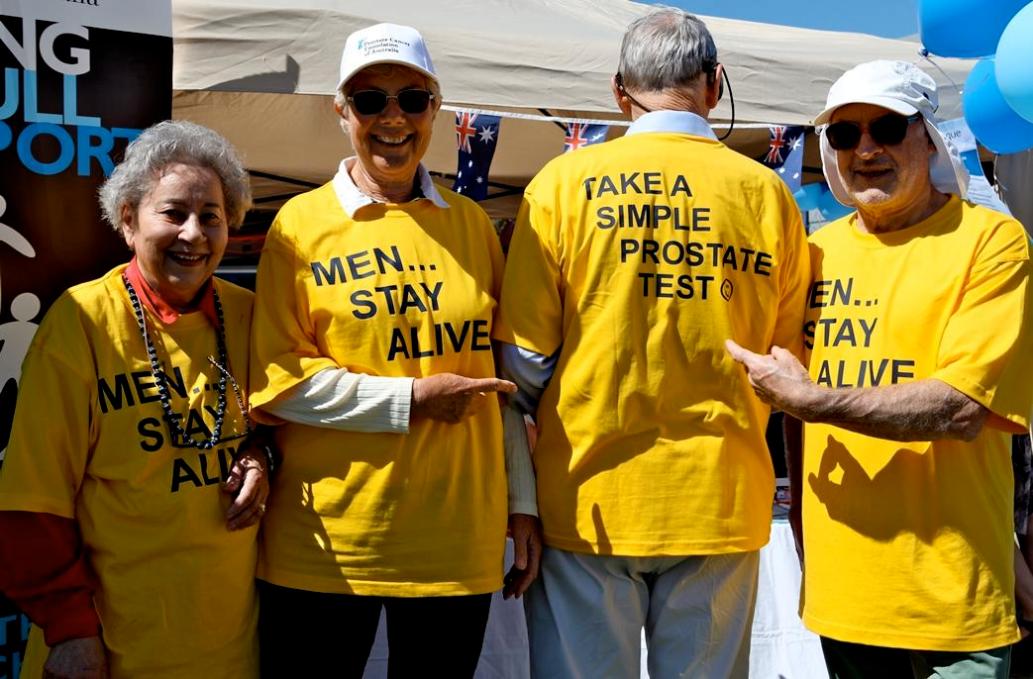 Northern Beaches Prostate Cancer Support Group members with a message
The Big Aussie BBQ and Family Fun Day will take place next Sunday, 18th of September, in Rat Park Warriewood.
In support of the 54 men who are diagnosed with Prostate Cancer each day in Australia, that's 20,000 a year, the Northern Beaches Prostate Cancer Support Group has organised a Big Aussie BBQ and Family Fun Day to be held on Sunday 18 September at Rat Park, Warriewood.
The aim is to promote awareness of prostate cancer in the community and to raise funds for much needed research to find a cure.
The Hon. Rob Stokes will officially open the event at 10 a.m. and the whole family can enjoy the day with a classic car display, market stalls, jumping castle, performances by local artist Sam Shaw and The Big Sing Community Choir, Aya, Maria Regina's children's choir and band, ukulele players and dancers. There will be a sausage sizzle and coffee van for refreshments.
Local businesses have supported the Mega Raffle with prizes including the chance to drive a BMW for the weekend, accommodation at the Novotel Manly Pacific, Harbour Cruise, vouchers for The Newport and Golf Days, to name a few of the prizes. Tickets are just $2 each and there are 17 prizes to be won.
Bring the family along and support this men's cancer that is so rarely spoken about.
The 2016 Australian Women's Match Racing Championships: RPAYC Crews Win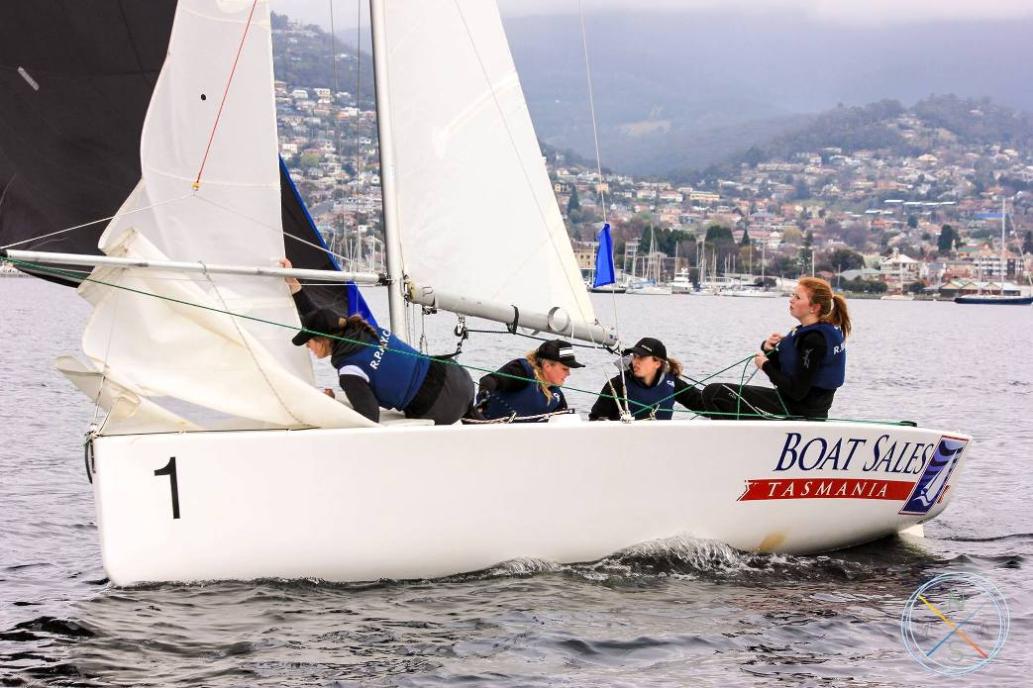 2016 Australian Women's Match Racing Champion Clare Costanzo and her crew on the River Derwent. Photo by and courtesy Nick Smart
Talented young sailor from Sydney's Royal Prince Alfred Yacht Club, Clare Costanzo and her crew became the 2016 Australian Women's Match Racing Champions on Hobart's River Derwent last Sunday, September 4th.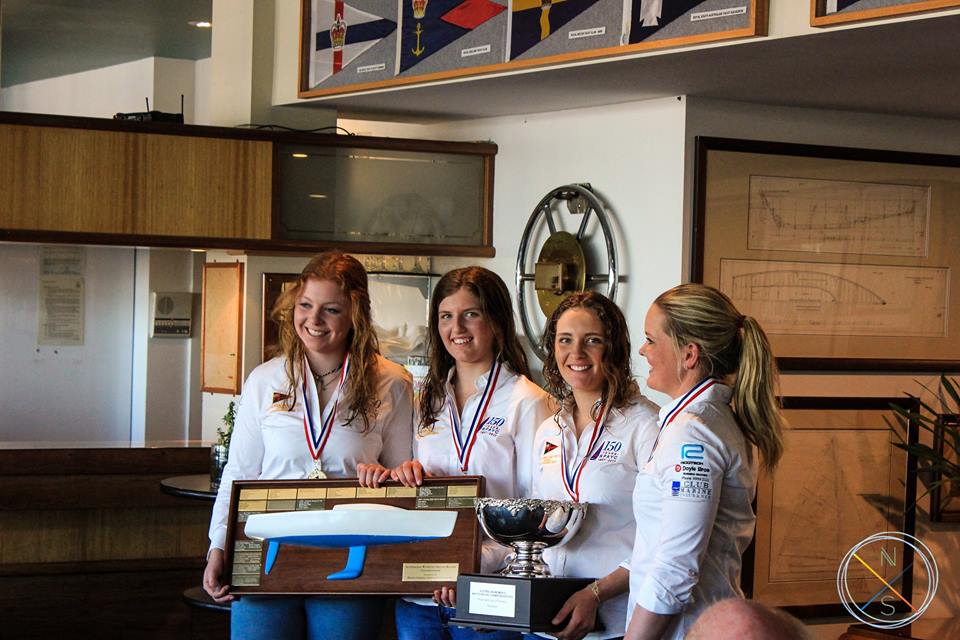 The RPAYC team beat another Sydney crew, Caitlin Tames, from the Cruising Yacht Club of Australia's Youth Sailing Academy 2-0 in the Grand Final at the end of hard sailing in a gusty 25 knot nor'wester.
Fellow RPAYC sailors as part of Sarah Parker's crew, after a semi-final mishap, managed to clinch 3rd place.
Spring In Pittwater: 2016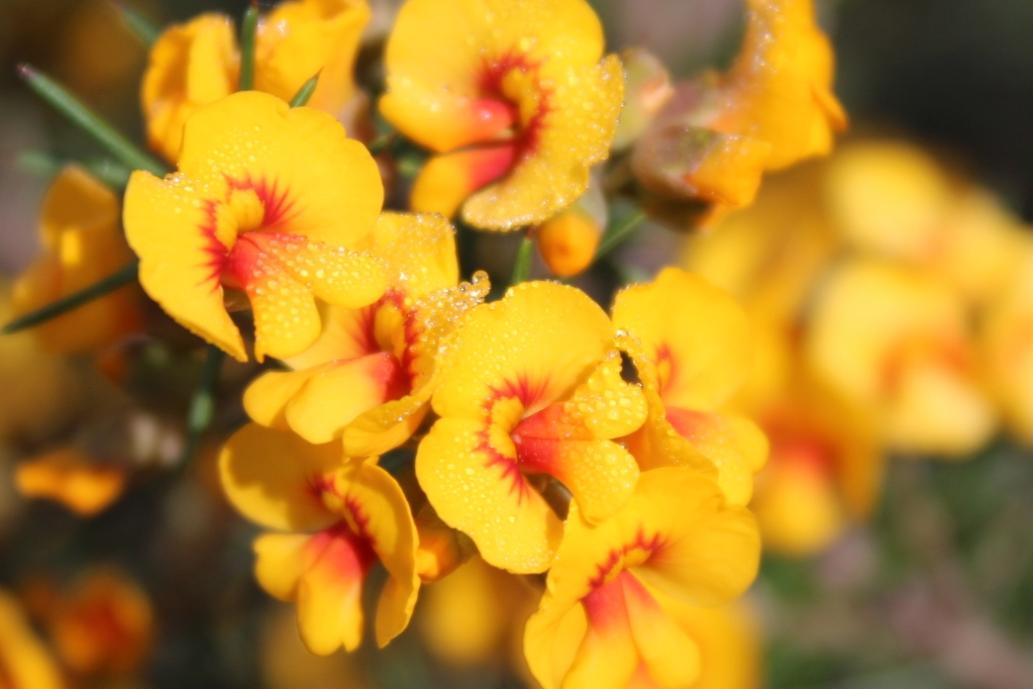 Dew bedecked Australian Native Pea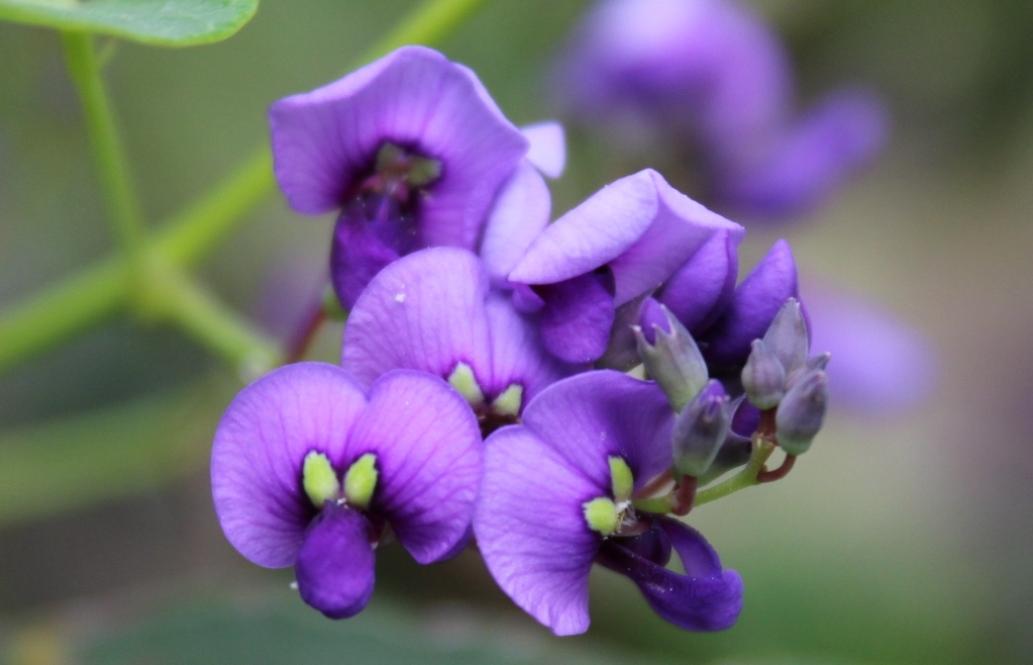 Australian Native Pea - Hardenbergia
violaceae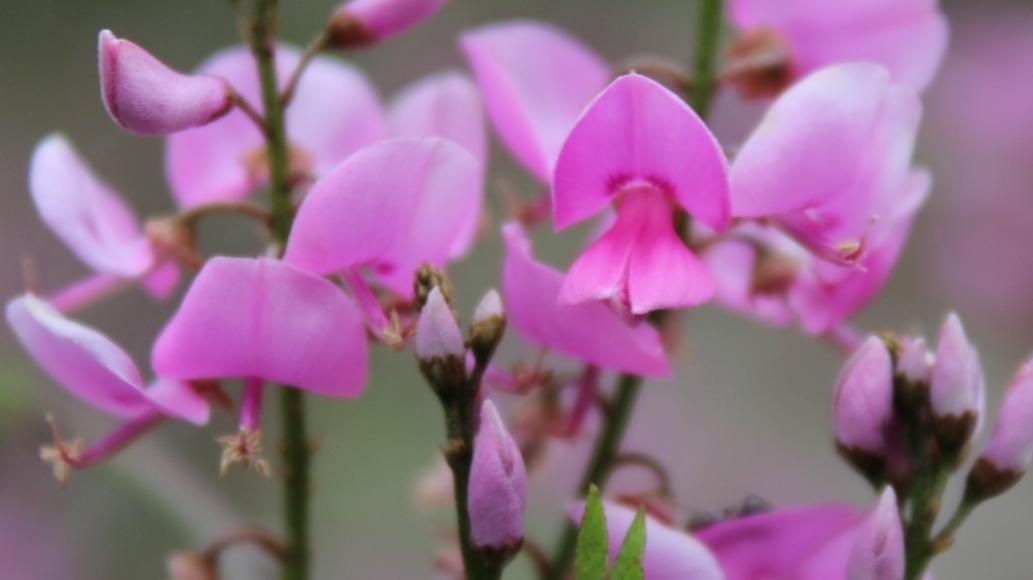 Past Features Archives (pre 2014)
Pittwater Online News was selected for preservation by the State Library of New South Wales and National Library of Australia. This title is scheduled to be re-archived regularly.
Archived Issues (2014 on) may be accessed here: pandora.nla.gov.au/tep/143700