September 11 - 17, 2016: Issue 280

Avalon Bulldogs 2016 Season Celebration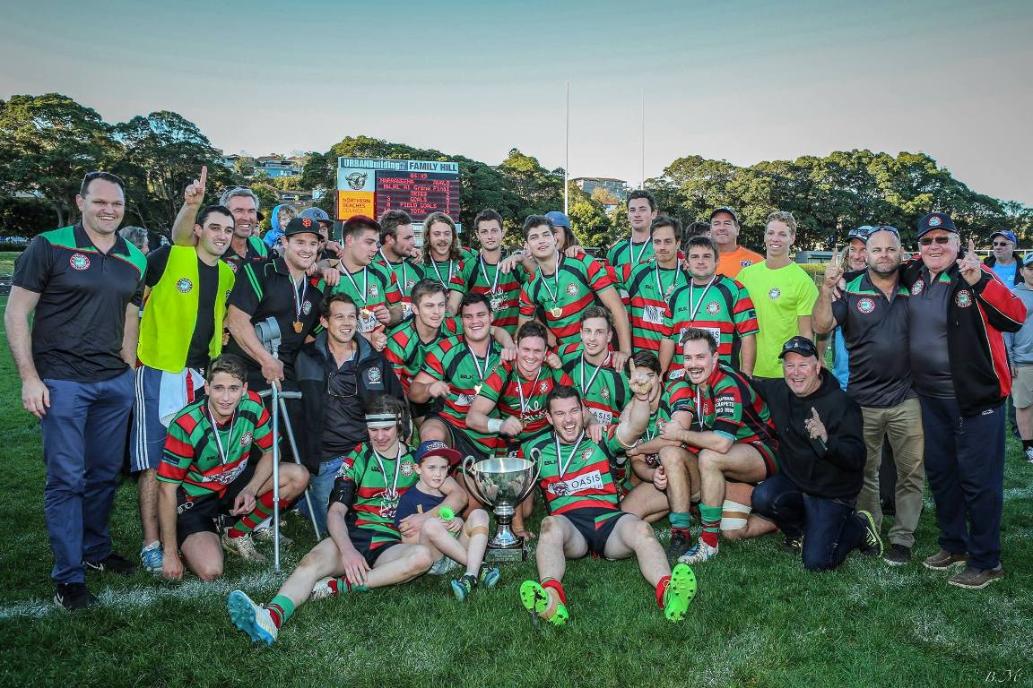 Avalon Bulldogs A Grade. Div. 1 Premiership Winners 2016 - photo by Bernadette Johnson McAlinden.
The Avalon Bulldogs Junior Rugby League Football Club has had a sterling season. 2016 opened with a pre-season Hybrid match, which they won, included a Development Squad match with the 17's of the Manly Warringah Sea Eagles taking on their Western Tiger counterparts and triumphing, and closed with their first ever A Grade Division 1 Premiership along with the Under 17's taking out their fourth Premiership in a row.
Even the juniors were getting in on the act yesterday, September 10th, with the 9's taking out their Grand Final.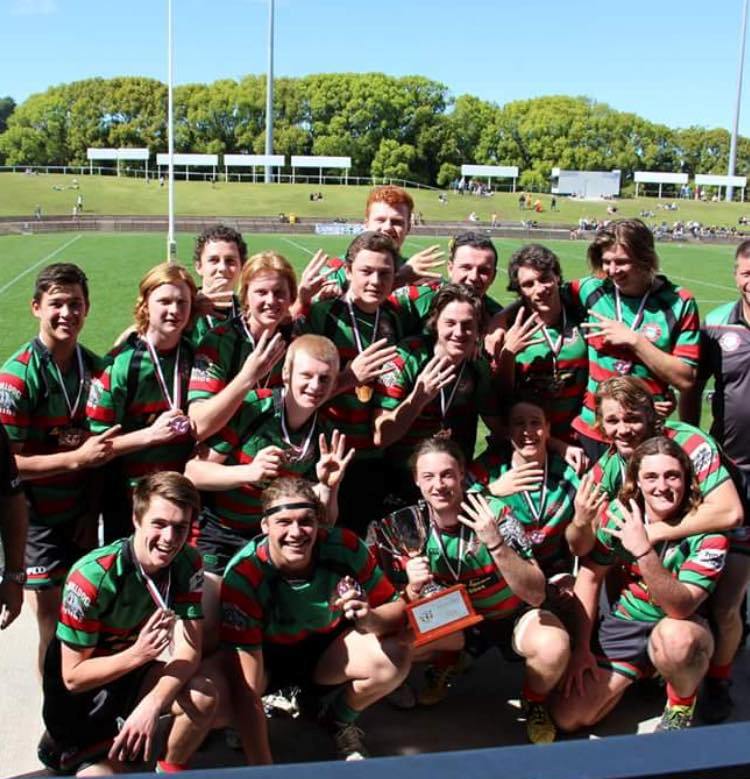 Avalon Bulldogs Under 17's Premiership Winners 2016 - photo by Nikki Wheeler

Throughout the Season, whether just watching the littlies having a great time, or witnessing the older grades conduct themselves as true gentlemen on and off the field, you know something is going right at this club. If you ask anyone who attends the games, mans and womans the BBQ or kiosk, sets up and then closes up, volunteers as a Ground official or runs drinks to the players on the field, coaches the juniors or seniors, and some of the seniors are coaching the juniors (Aaron Groom and Jett Hobbs as just two examples), it's a Family, one that's inclusive, one that's open to all, one that is focussed on not just on giving skills in how to play rugby well but sharing skills that will equip their players to do well in life by being people who give back, who care about others.
When the teams are playing at home, the 'Doggie Dome' to many, those gathering are very like a family with everyone from the knee high to the elders, and even the dogs, lining the sides of the ground at Hitchcock Park. Rival team's supporters may call 'witticisms' to each other but then they're all laughing at each other and laughing together – the Family is easily extended, and clearly includes all of us, all of the time.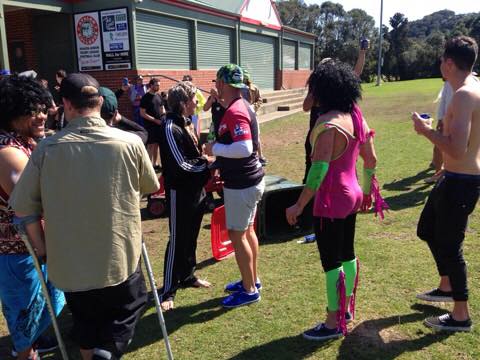 The respect the club and its players are held in by their fellow rival club members shows in congratulations coming from Forestville this week on their A Grade win, the team that played them in the semi-finals on the last Sunday in Winter for the Grand Final spot, and in Narraweena, the team narrowly overcome for the Premiership, dropping in to congratulate them on Monday September 5th at the Doggie Dome. Both Grand Final teams were celebrating their season, and then they were celebrating together – this is what the game and its unmovable core of real sportsmanship is about.
Right: Narraween visits Avalon - photo by Donna Groom
At close of Season this year a few people who have contributed much are stepping down from the positions they've held for the last half decade or so, including President Michael Birtwhistle, Registrar Lisa Matthews, Secretary Samantha Baum, and Director of Coaching Gaven Sheehan. Mr. Birtwhistle's partner Donna Groom, a lady who has done so much for the club and every player has received high praise from many for years.
In A Grade some players are retiring while others from the 19's are stepping up to the mark after this glorious year.
Others will keep going - Nikki Wheeler, Brian Friend and a few other of the Friend family, Paul Collins, the whole of the Johnson family as coaches or supporters or sponsors – the list is very very long and could easily include half of Avalon, Palm Beach, Clareville and Bilgola itself as those doing the work or those cheering them on, in fact it probably does.
The club is rich in inspiring and excellent role models who have limitless energy and patience they willingly invest into these boys week in week out, through the Winter and then again during Summer Touch Football sessions, some of them for many decades.
As an extra Profile of the week we'd like to mark time this Issue and share a few words from three key contributors, beginning with Mr. Birtwhistle:
President Michael Birtwhistle – extracts from Speech for Seniors Presentation Evening, September 10th, 2016
I remember this time last year and saying what an incredible Year that it had been and wondering how the heck do you top that. It's not every day that 7 Teams win 7 Grand Finals.
A small group of us sat down at the beginning of the season to set our goals and were quietly confident that this season we could give a really good nudge at securing an A Grade Premiership – something that the Club has never won. We had some great talent coming through from our 19s who would blend in nicely with our existing senior players. To get close was our goal, but to win was our secret dream.
As you know dreams can come true through sheer guts and determination.
To our outstanding A Grade Team Congratulations on a massive achievement for our mighty Club we are all so very proud of you. No other teams gave you chance of winning, especially your opposition on the day but you didn't care; true self-belief and mateship got you home on the day.
Our U17 team were backing up in their 4th consecutive Division 1 grand final. In the early stages of the season we could see other Clubs teams building to give it a good shot to knock us of our pedestal this year. Problem was they all underestimated the sheer guts, determination and competitiveness of our boys and more importantly of their Coach. Congratulations on your Grand Final win we are all very proud of you too.
Both games were very physical, exciting and we were treated to 2 great games of footy. To think we won both these games in the dying seconds is well…. Totally amazing! And both by one point. It couldn't have been any closer.
Congratulations to our U19s boys on making it to the semi finals. I know all season you struggled with player numbers yet each week you turned up and played the game. We are proud of your efforts too displaying true doggie spirit.
To my amazing Committee thank you so much for your support. You are the best.
To our Coaching Director Gav thank you for all that you have brought to the Club. Top Class effort mate.
To all our Coaches and managers and their support staff thank you.
To all our volunteers and parents thank you all - without your support we come to a standstill.
For those that don't know I will be retiring at the AGM this year. It has been a wonderful 5 years filled with many warm fuzzy moments and memories that will stay with me forever. I am honoured that you have allowed me to be President over this period.
Reflecting back in time our goal was to subtly introduce to our players certain aspects of life that we felt were important for our boys who were turning into young men to learn. One of those was to understand the importance of giving back. Life isn't about taking all the time. So we embarked on supporting Sunnyfield, Women in League, Hybrid Game, R U OK, trips to NZ and Samoa and next month we will be supporting the event Youth Suicide – Walk it Off on Oct 27th at The Doggie Dome. Giving back in life is so important.
We also changed the colour of the jersey removing the white stripe and made it black. The colour Black looked much bolder and stronger. Instantly we looked tougher!!
We put the Bulldog Pride logo onto the left hand side of the shoulder of the sleeve of our jersey..say no more.
But I believe the greatest achievement was establishing a rock solid FAMILY environment with in the Club. A successful happy family has boundaries for behaviour, it's caring, it's supportive in good times and bad, it's respectful of their siblings and especially their parents, it provides a sense of belonging but most importantly its FULL OF LOVE. This Club is just an extension of the Family environment.
Quite a few years ago I had the pleasure of meeting a beautiful young lady. She had dazzling blue eyes that sparkled with mischief, a smile like a Cheshire cat and a wicked sense of humour. I was won over in an instant!
I credit this person who is family oriented to the bone in bringing about this culture to the Club. It's in her DNA. She just does it naturally. She sees all our boys – young and old - as an extension of her family. Once you become an Avalon Bulldog you instantly fit in under her protective wing – like a mother hen. And that includes all our players' families too. This wing is armour plated on the outside but soft warm loving and caring on the inside. If you want to mess around with her boys then The Don side of her appears to protect and repel. The Don also appears when her boys step out of line. But most of the time you get to experience the love and caring and laughter.
Along the way Donna naturally attracted some like-minded helpers that have helped to make our Doggie Family even stronger. Together they protect us all preventing anti Doggie behaviour. Their natural maternal instincts ensure we have a healthy happy and fun Club. But most importantly they protect me making my role as President so much easier.
Winning Premierships is nice but here at the Doggies we win every day. I believe we have the best Club Culture in the Manly area. So when people wonder why our Club is so tight, why mateship is solid as a rock, why our Community ties are so strong it's because WE ARE FAMILY.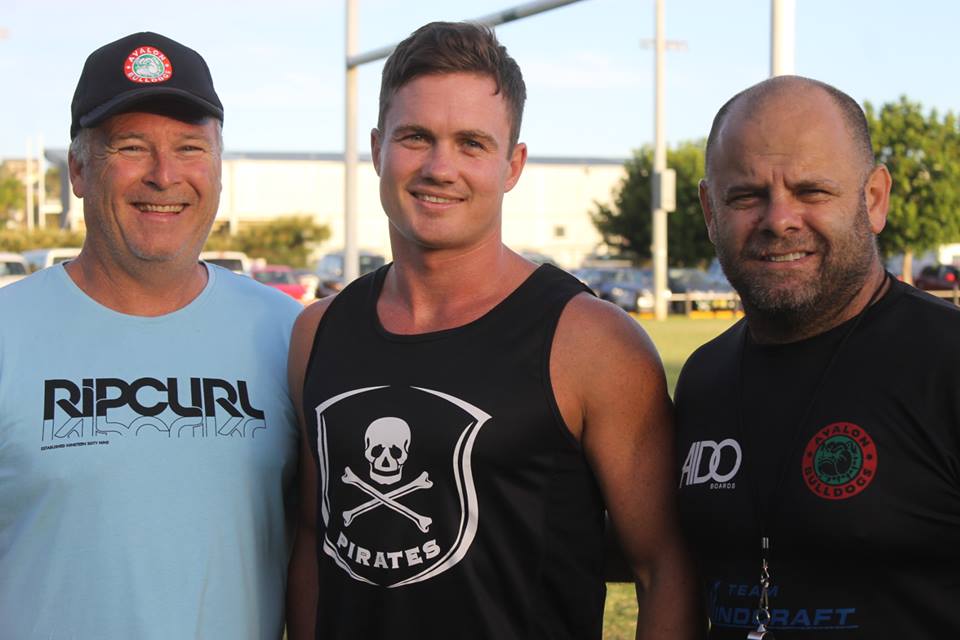 Avalon Bulldogs President Michael Birtwhistle, A Grade Captain Ryan Evans and Gaven Sheehan - Hybrid Match Training Session at Warriewood
Retiring Bulldogs Director of Coaching Gaven Sheehan
has over 37 years of involvement in the sport of Rugby League and is the current Defensive Coach of the U16s Manly Warringah Sea Eagles Harold Mathews team. He has been a very strong supporter of the Bulldogs focus on developing players for life and worked with the current Under 17's for a number of years. Pittwater Online first met this great coach in March 2014 when he was training the then Under 15's for a horizon expanding
tour of New Zealand
.
When and why did you begin at the Bulldogs?
Six years ago one of the presidents Glenn Farrell asked if I would come in and take on a bunch of kids that needed a bit of guidance with their skills as well as personal growth and confidence. I'd been teaching at Manly and explained that I'd been out of the game for 10 years but would love to come back and give it a go. I didn't have a child playing at the club so after discussing it with my wife and kids who said. 'yes', they supported this.
I got involved and this same bunch of players turned into a juggernaut that have won four premierships in a row.
What was your position at Manly, what were you doing there?
I was coaching the Academy squad, the Northern Eagles in 200 and part of the Coaching staff with Cliff Lyons.
Some of the under 19's players have moved up into A Grade this Season – which players are these?
What happened last year is I coached the undefeated 19's team who won their Premiership. Seven players from that squad were in the Avalon A Grade and we had nine players in total under 20 years in the winning A Grade Grand Final side this year.
These players are Liam Thompson, Aaron Groom, Dan Matthews, Will Haines, Will Kelly, Ryan Clissord, Sam Meehan, Judd Hanlon and Jason Rudge.
What was the Grand Final like form your perspective on Sunday September 4th?
The whole day was brilliant. The 17's game was one of the best games of rugby league ever witnessed the experts said. On show there was a possible 15 representative players.
Avalon had been training with my Academy squad at Manly, where I also coach, and I had seven players in that Academy squad.
Gaven Sheehan
has taken a few Avalon players into the Manly Sea Eagles Academy – in 2014 the following boys made the train on squad for Manly Sea Eagles Harold Matthews U/16 Team: Cameron Matthews, Charlie Anderson and Sam Verrills. Also going places with the Manly Sea Eagles in the SG Ball Squad U/18 for that year were: Aaron Groom, Will Kelly, Billy Verrills and Liam Thompson.
Were they difficult games?
In both games each team were going into the final ten minutes down one point each.
In the 17's it was a see-sawing game and then they came back and led 14-12 at half-time. In the second half we were down 20 to 14 with seven minutes to go and then they came back to 20 all and then with a minute to go we kicked a field goal courtesy of Jeremy Allen.
Avalon 21 - Beacon Hill 20
You're leaving Avalon – what will you be doing next?
I've taken up the role of full-time Academy 17's coach for Manly and the 18's SG Ball.
So they'll be premiers next year then!
(laughs)
I'm hoping I've left Avalon in a good position to play some great ruby league from a solid ground.
Have you enjoyed being Director of Coaching at the Bulldogs?
I have really enjoyed my time here, I've just had a ball and it's been so successful and we really haven't had any lows.
Michael Birtwhistle and Donna have supported my efforts so well it's generated a great positiveness all round. The whole club's numerous volunteers and committee works so well together I think this has been a great experience and great journey for the club.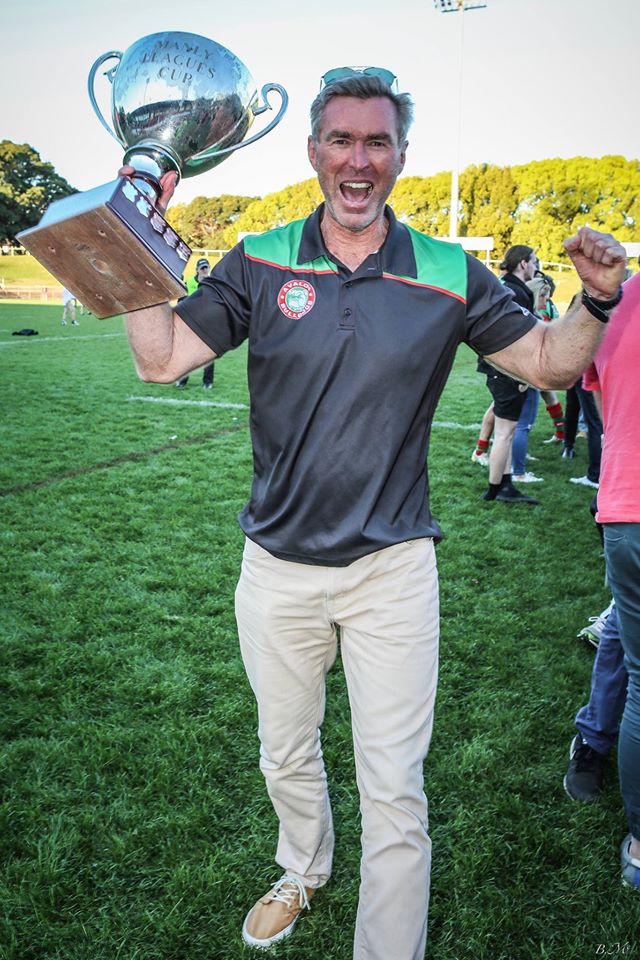 Craig Goozee – Coach for Avalon Bulldogs A Grade, Div. 1
Craig Goozee is another long term contributor to the Avalon Bulldogs and a local hero to many.
Right: Craig - photo by Bernadette Johnson McAlinden
It's been a great Season for the A Grade this year, starting with the Hybrid match and culminating in being Premiers – are you happy with how A Grade has done this year?
This Season has gone really well. We've had little goals that we set throughout the season which we met this year, so that in itself is amazing.
What has been the best part of the Season for you – seeing the younger players rise to A Grade or…?
Seeing the younger players come up has definitely been one of the best parts of this Season for me, seeing the way they interact with our senior players and the way they have stepped up and played, they've done really well. The first few games were a bit rusty with the mix between the younger players and the older guys but during the second round we were undefeated.
What is the highlight for this Season for you?
Definitely seeing them take out the Premiership, that's the highlight of the year for me. I've been in the club since the 70's and I've never felt that way or seen anything like that. This is a great thing for our club, an amazing result.
You began playing for the Bulldogs in the 1970's?
Yes I did. The A Grade was only resurrected in 1992. We didn't have an A Grade until a number of us began this and played throughout the 1990's and I finished up in 1997.
You have a few senior players retiring this year?
Yes, Alan Avis and Ryan Evans have been there for a long time, Ryan playing for Avalon since he was six years old. All they've been working for in winning an A Grade Premiership has been achieved. There may be a few of the seniors retiring this year but there are plenty of younger guys ready to do their best too.
Did you modify anything this year to give them an edge?
We did change a few things with their training this year. I've been doing rugby training in Japan and I hope I've brought some of that back for them – a bit more discipline and a bit more structure and giving that to the players. I think this helps the players in normal life as well as much as when they're playing. The boys have always had the talent there, it was just a matter of heading them in the right direction.
You coach in Japan as well?
I Stock Coach and go over and give teams a hand in areas where they can improve. I was recently in Sugadaira training for a month. I've been heading over there for a couple of months each year for the last 12 years and once lived there working with one of the Professional teams. Rugby is very popular in Japan, they're hosting the World Cup in 2019.
Craig Goozee OAM
has not only coached professionally in Japan for many years he has also delivered coaching seminars in Japan for Coaches from Junior High School to Top League teams. There is a lot more to this gentleman than can be squashed into a brief here, but, he is a member of the Avalon Beach SLSC 'Krusties' Masters Boat crew (200 years)who placed 5th at the Aussies, an ultra marathon runner who has seen more of Australia from the road and water than many of us ever will, all to raise funds to fight children's cancer and raising over 1.3 million himself in doing so, and is a former member of our Police Force for over two decades. Mr. Goozee has given and given and continues to give.
What would you put the growing success of the club down to?
The players need to keep on believing in themselves. This may be a club of smaller teams but it's amazing what you can do when you train and put your mind to it. We may have always been behind it in having smaller teams but these guys have proved you can still win as long as you play together.
Avalon Vs. Narraweena A Grade Game 2016 Premiership
Will Kelly penalty goal
Sam Meehan try, Will Kelly converts from the sideline. 5 to go in first half
Avalon 8 - Narraweena 6
Will Kelly converts his own try to level it with 10 minutes to go
Jared Palmer field goal with 3 mins to go
Avalon 19 - Narraweena 18
The Avalon Bulldogs Rugby League Club was started in the Manly Warringah District Junior Rugby League in 1962. Their first premiership win was in 1965 by the then youngest team, the under 9's, coached by Tom Bindoff. The Club was awarded the "Pop Hall" Trophy (Best Club in Manly Warringah Junior Rugby League) in 1982, 1983, 1988, 1994 and 1999.
2016 A Grade Premiership Team
1. Michael Bowden
2. Ryan Clissord
3. Jackson Lloyd
4 Kurt Stevenson
5. Luke Johnson
6. Will Kelly
7. Ryan Evans (C)
8. Aaron Groom
9. Alan Avis
10 Jarrod Palmer
11. Tim Goozee
12. Will Haines
13. Nathan Johnson
14. Chris Seymour
15. Dan Mathews
16. Sam Meehan
17. Tom Creagh
18. Judd Hanlon
19. Liam Thompson
20. Jason Rudge
INJURED>
Mark Bryant
Mitch Levett
Craig Womesley
Coach - Craig Goozee/Matt Haines
2016 17's Premiership Team
Jedd Wheeler
Louis Regan
Daniel Scarpias
Oliver Verrills
Harry Haywood
Cooper Johns
Jeremy Allen
Josh Foster
Ben Thomas
Thomas Badger
Max Barry
Finn Heath
Sam Verrills
Nick Hancock
Chris Hrones
Johnny Weir
Jack Wetherall
Johnathon Shields
CLUB PRESIDENTS AND YEARS
1962 – 1967 6 YEARS CLIFF FENWICK
1968 – 1976 9 YEARS LES RETCHLESS
1977 – 1981 5 YEARS TOM GILBERT
1982 1 YEAR LIONEL SKEWS
1983 – 1985 3 YEARS TOM GILBERT
1986 – 1989 4 YEARS PAUL COLLINS
1990 – 1991 2 YEARS PAUL WRIGHT
1992 – 1995 4 YEARS DICK HARRIS
1996 – 1998 3 YEARS BRIAN FRIEND
1999 – 2000 2 YEARS MARYANNE CUSS
2001 – 2005 5 YEARS BRIAN ILIFFE
2006 1 YEAR ROD BAILEY
2007 – 2011 5 YEARS GLENN FARRELL
2012-2016 5 YEARS MICHAEL BIRTWISTLE
Avalon Bulldogs 2016 Photo Albums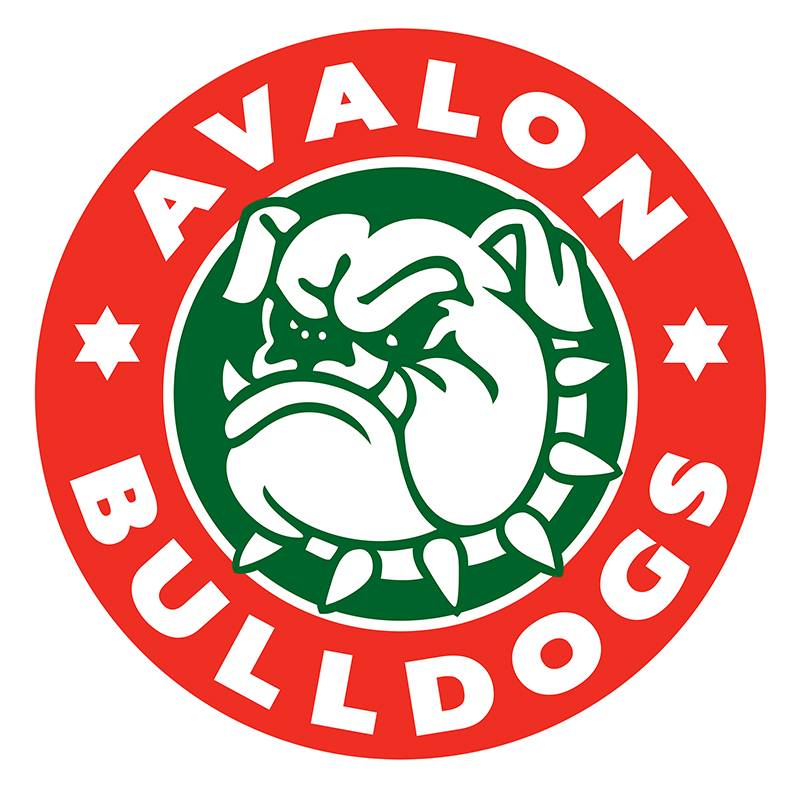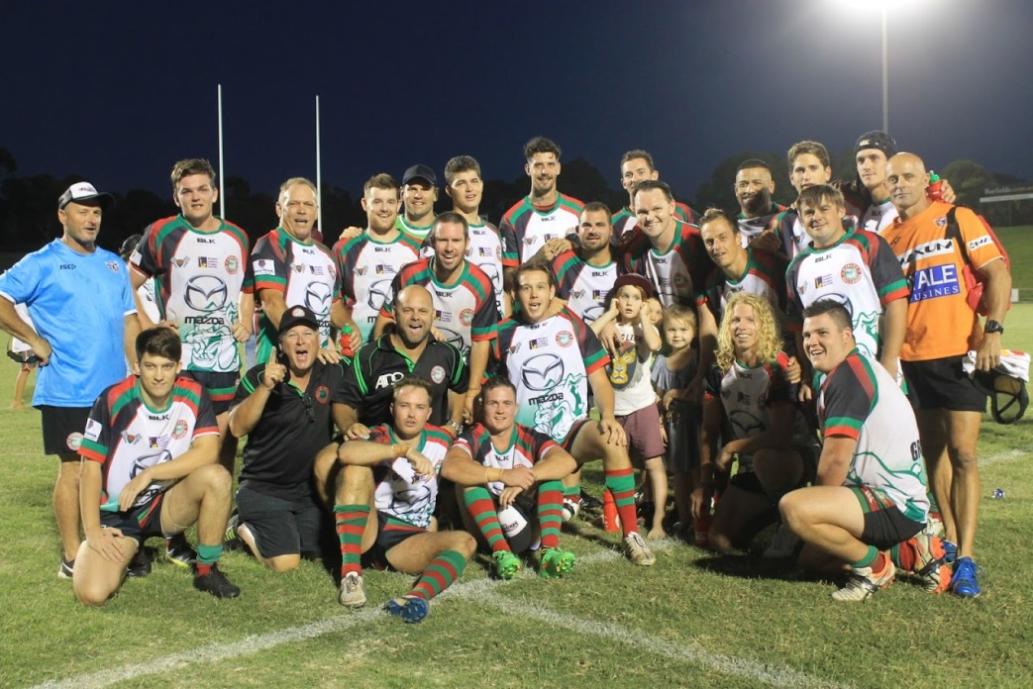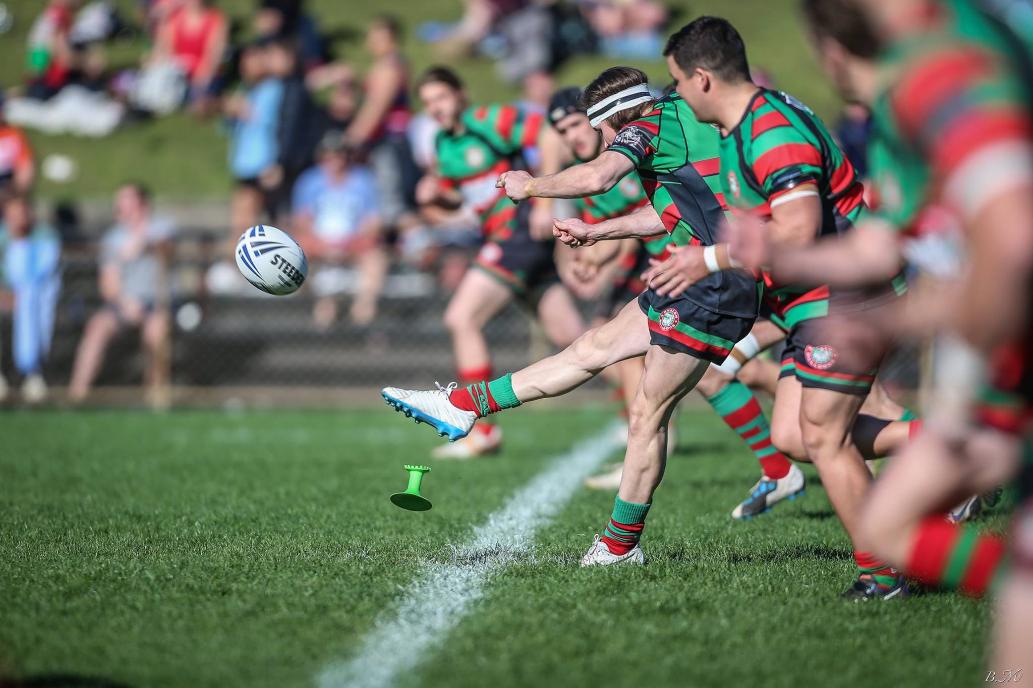 photo by Bernadette Johnson McAlinden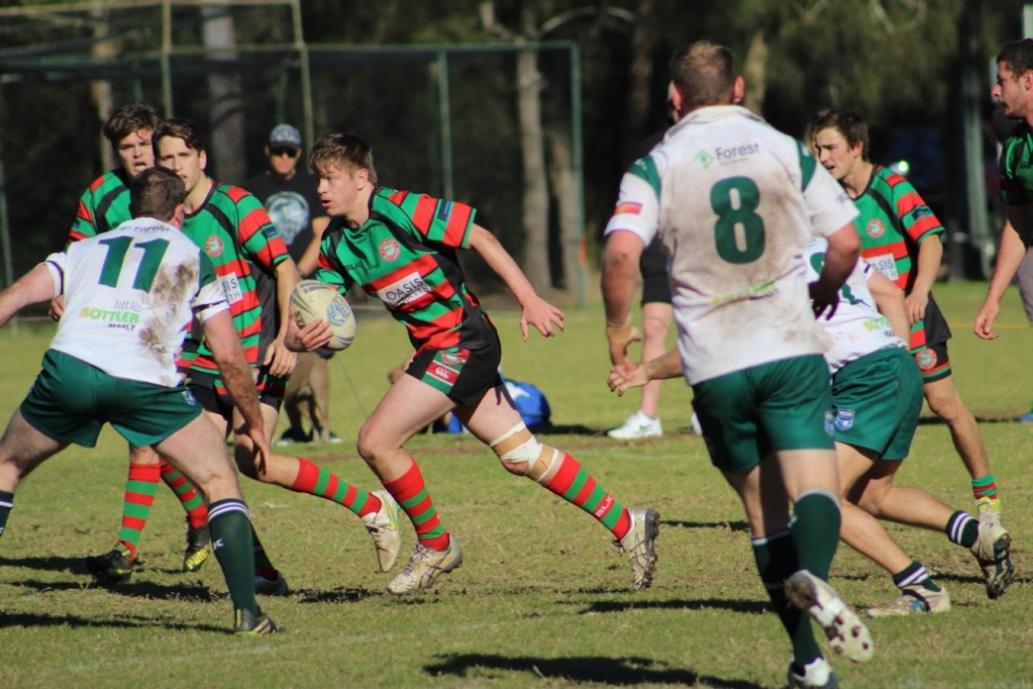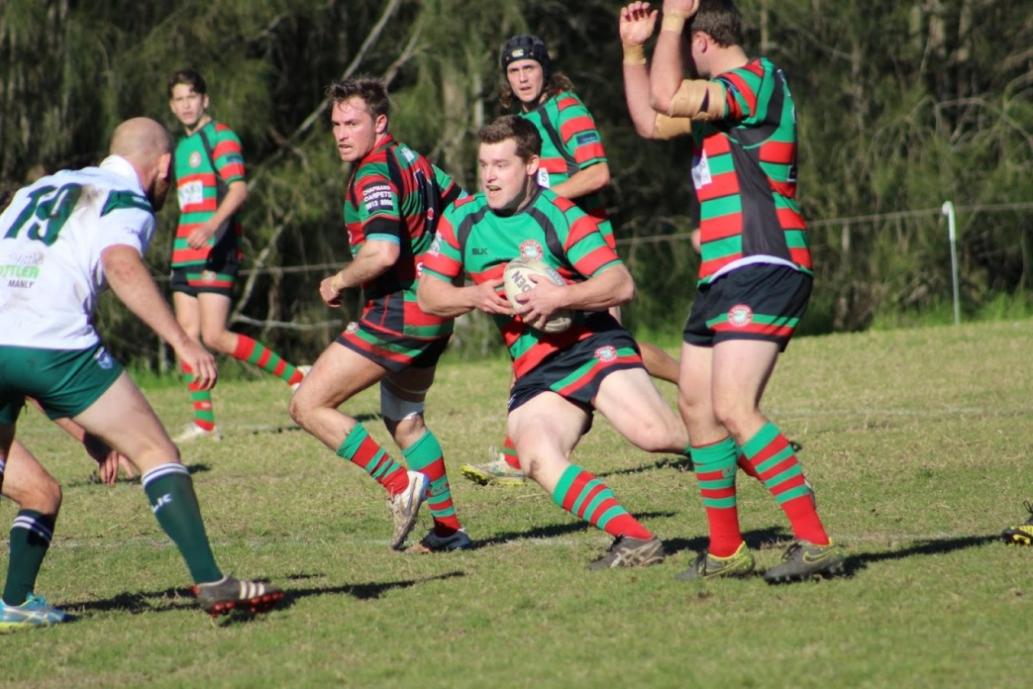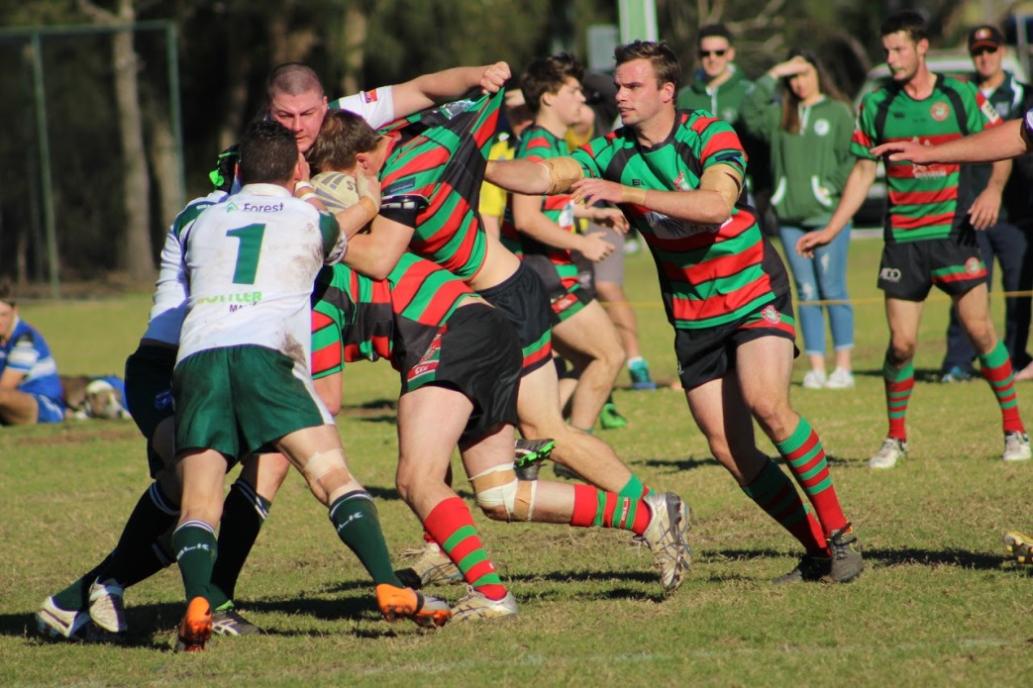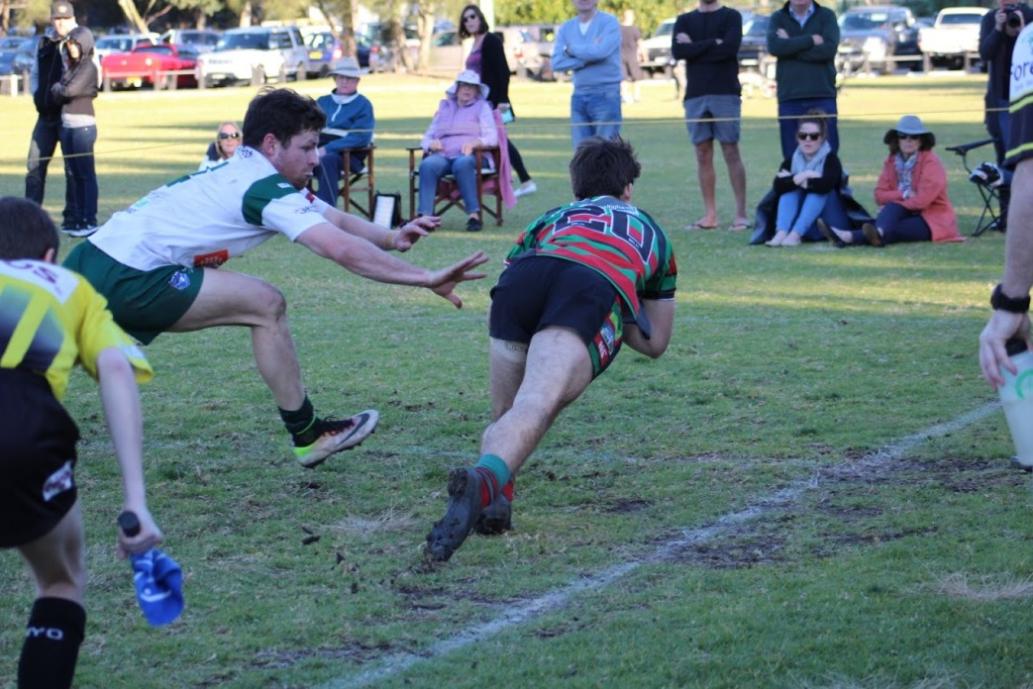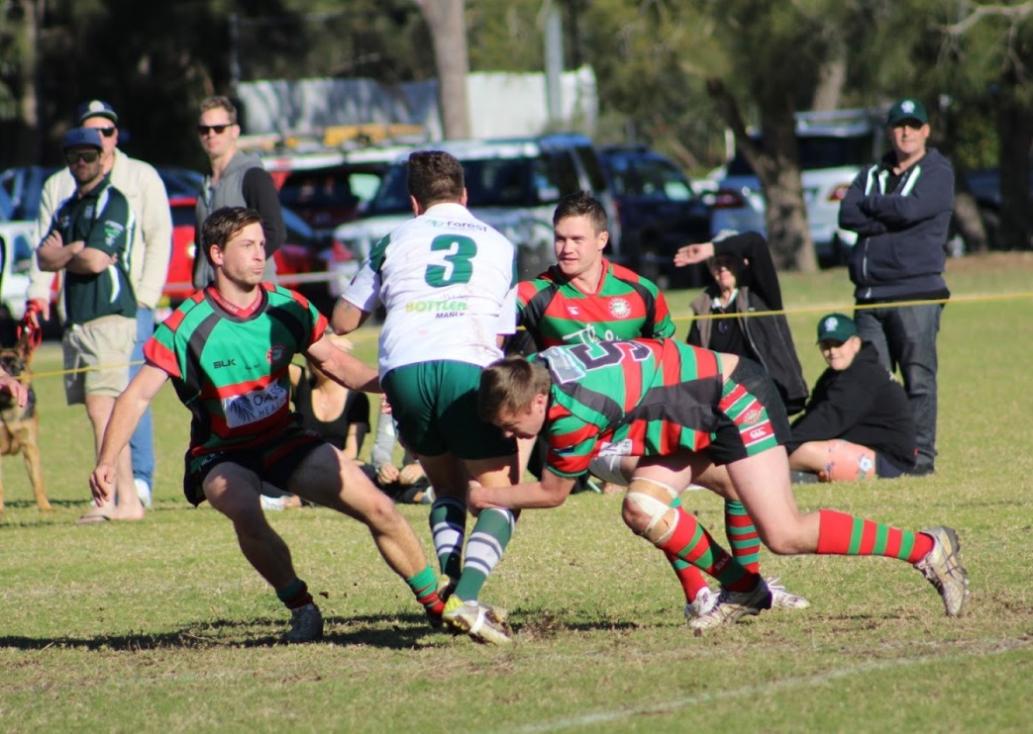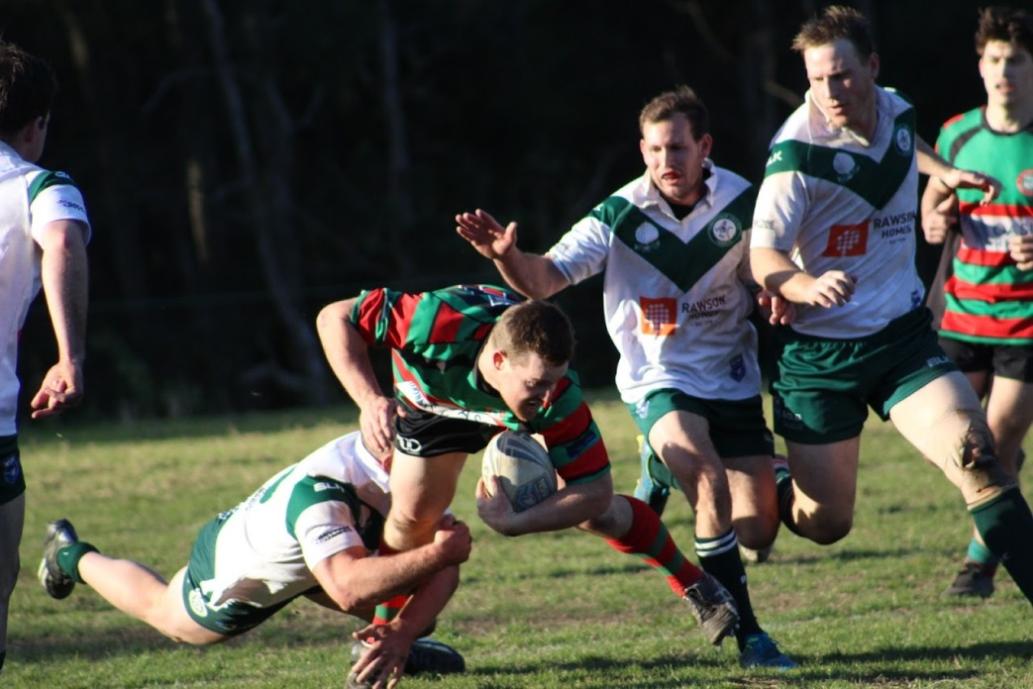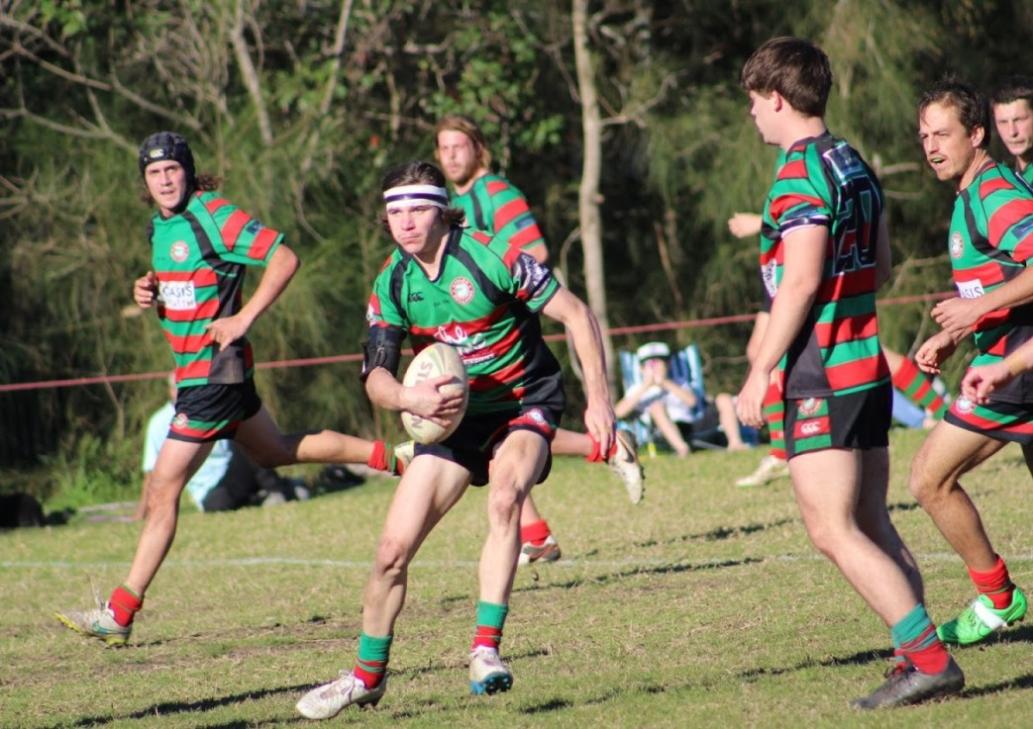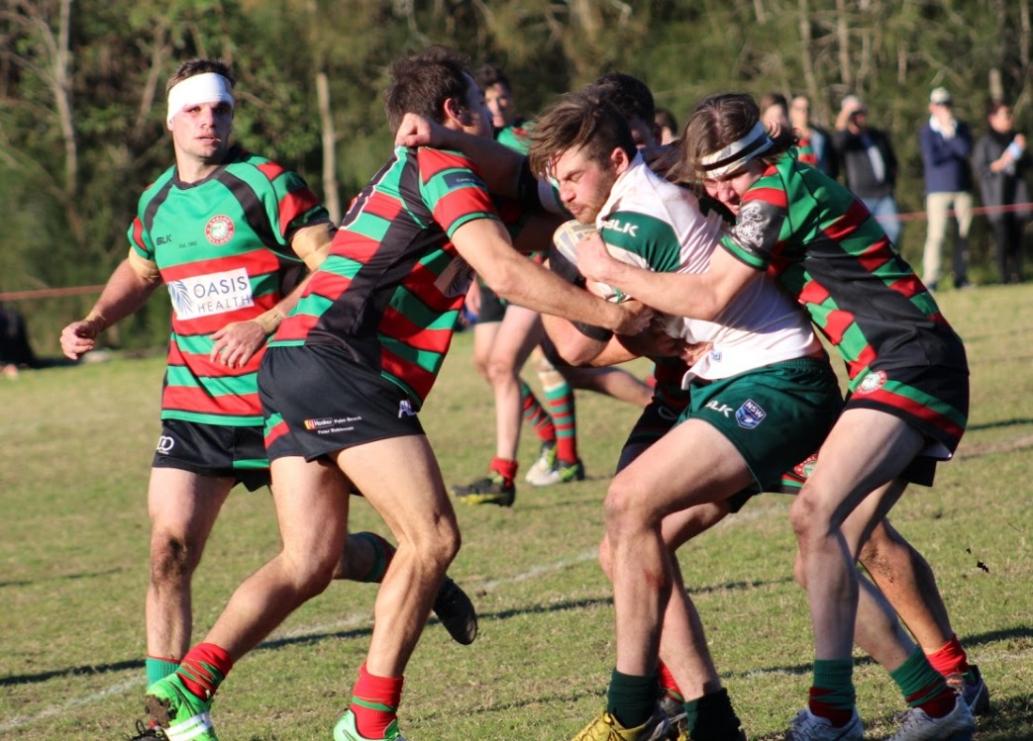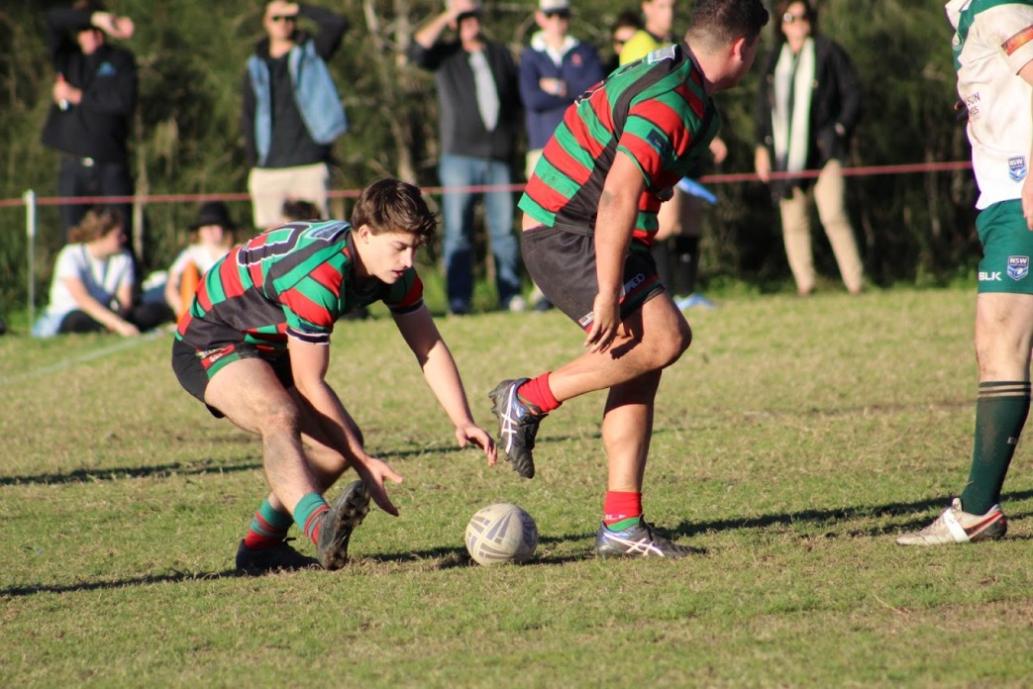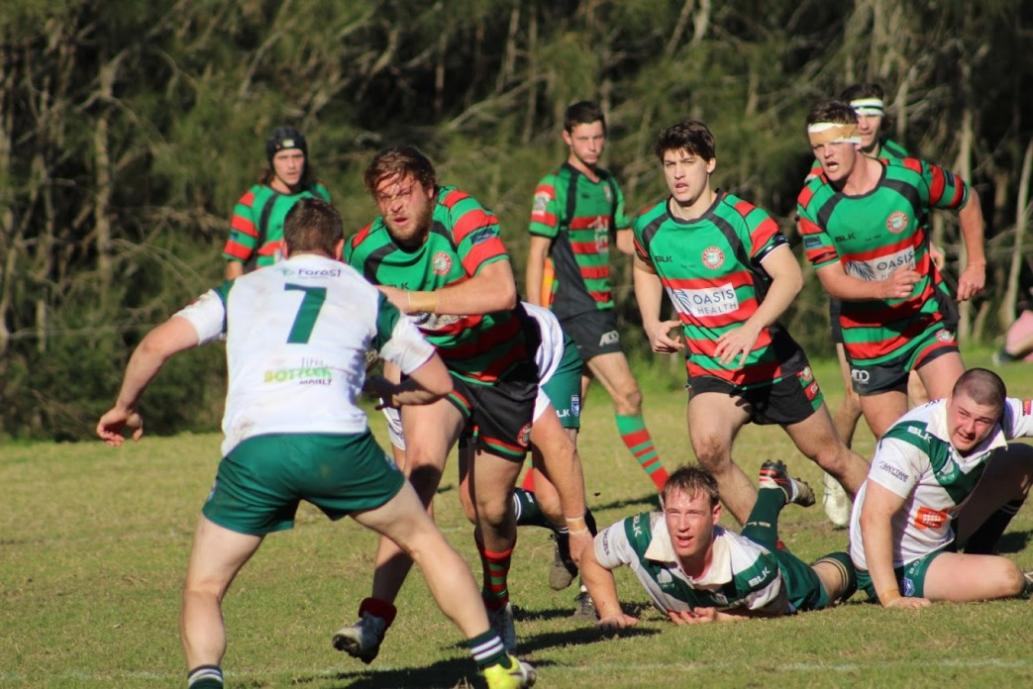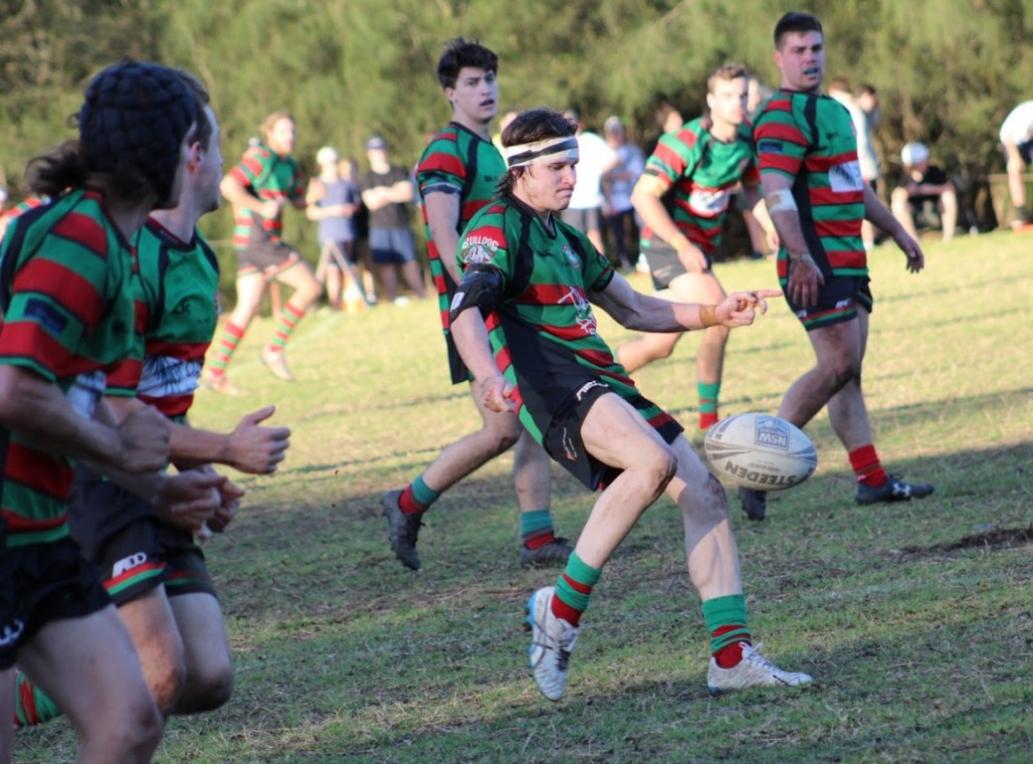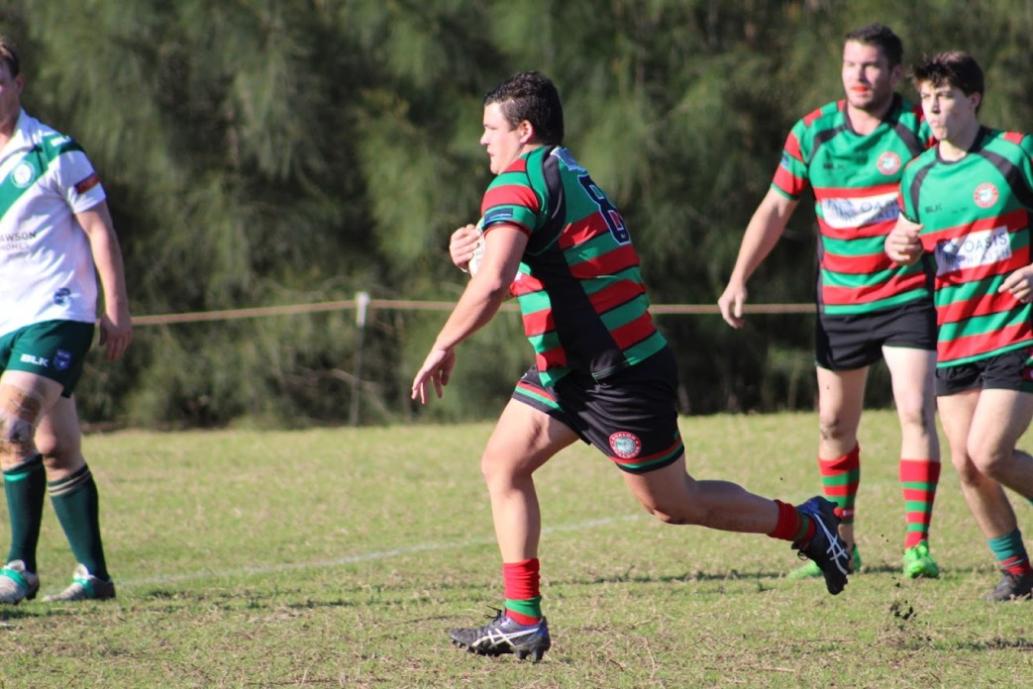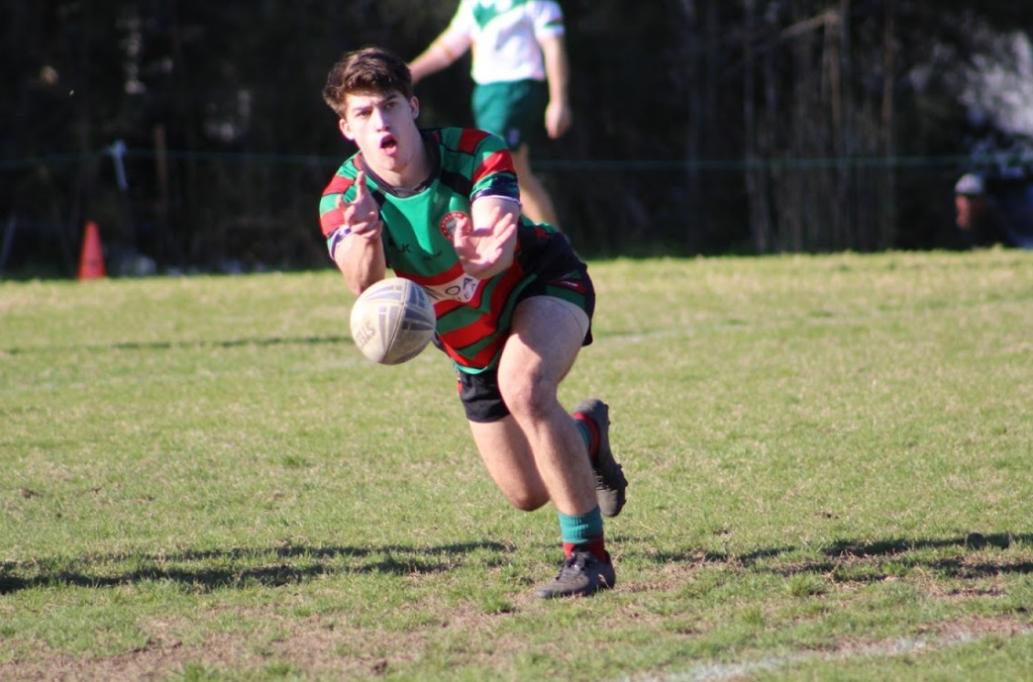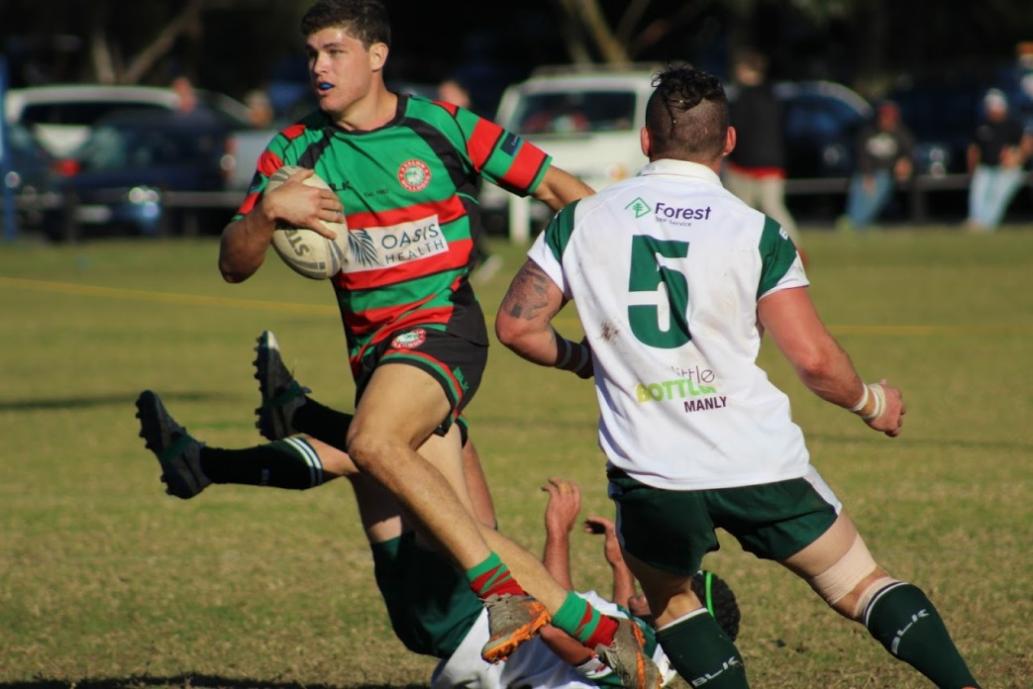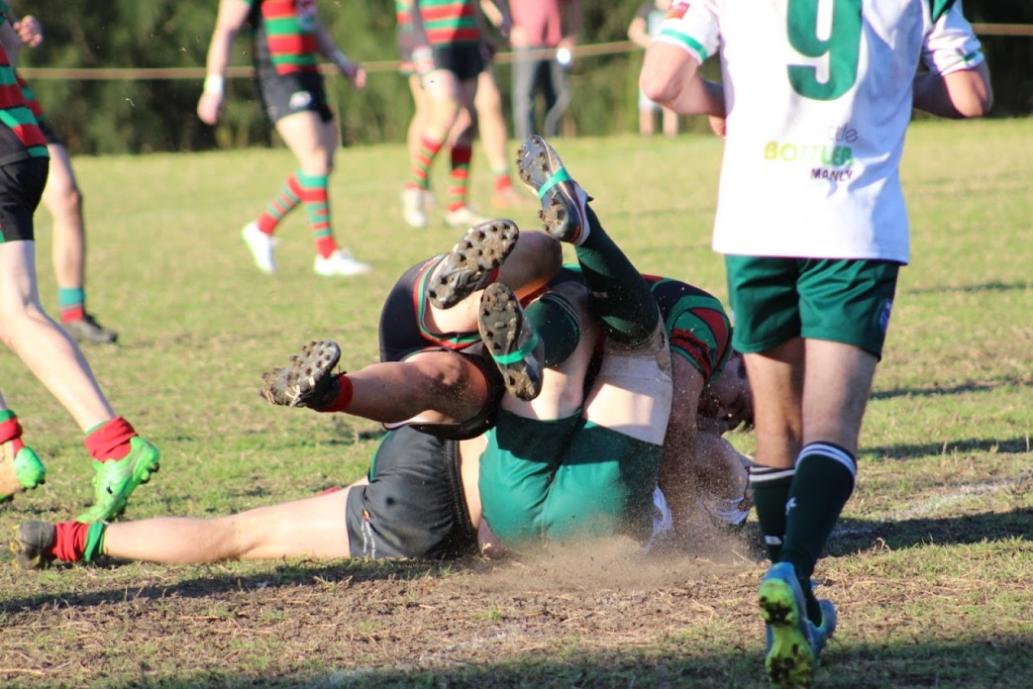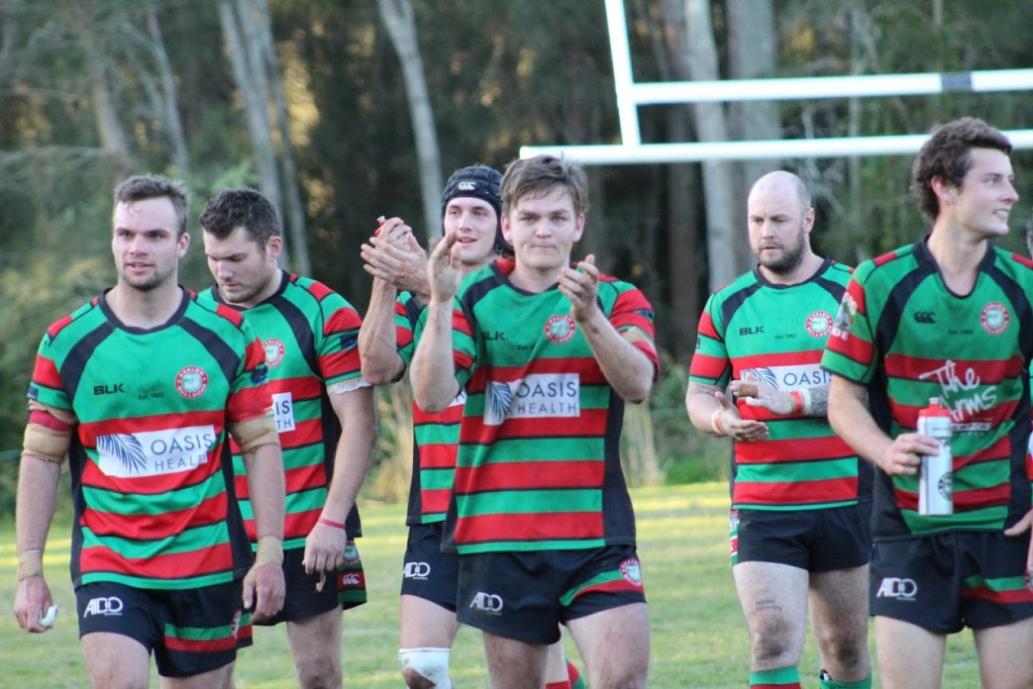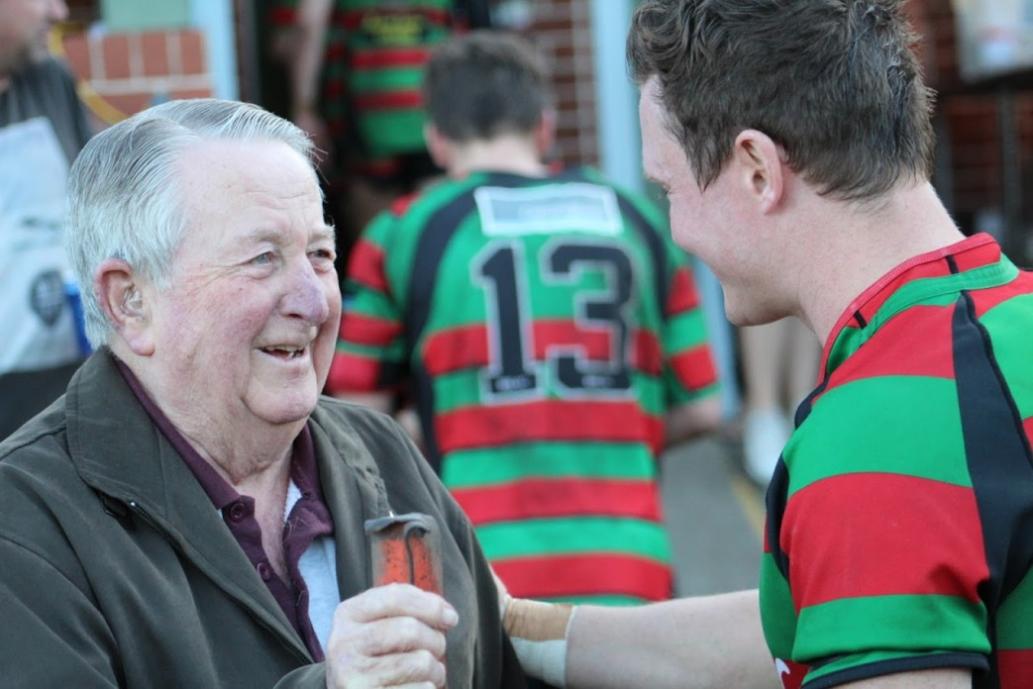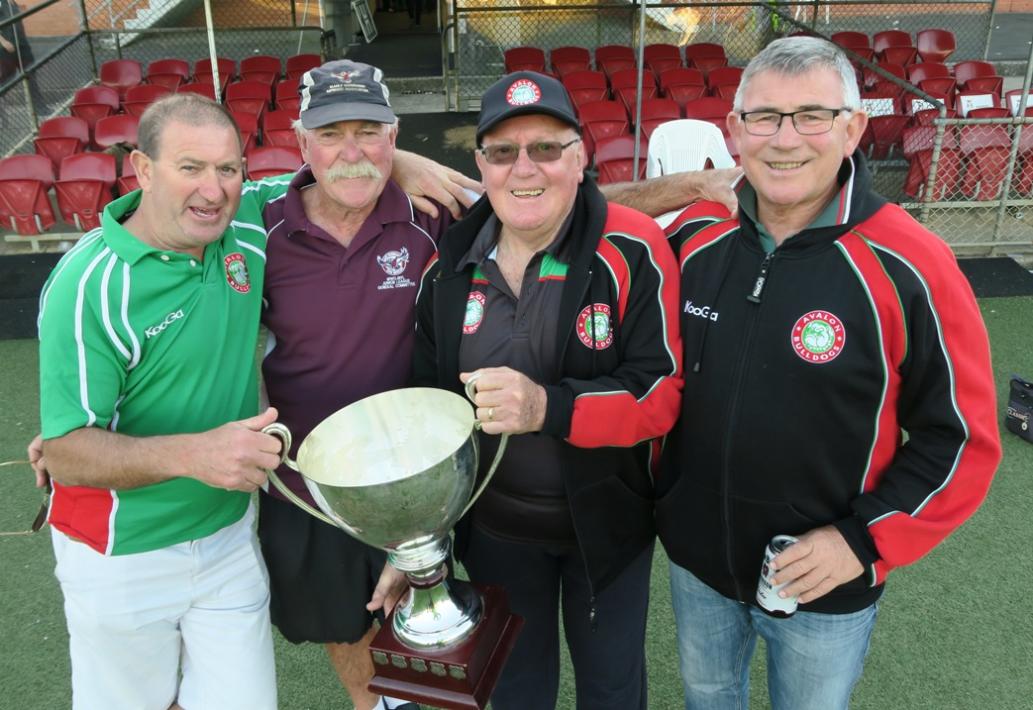 Four Presidents make history left to right:
Glenn 'Dim Sim' Farrell, Brian 'Friendly' Friend, Paul 'PC' Collins and Dick 'Natures gentleman' Harris.
- photo courtesy Brian Friend OAM who commented afterwards 'From Under 7's to A Grade Premiers'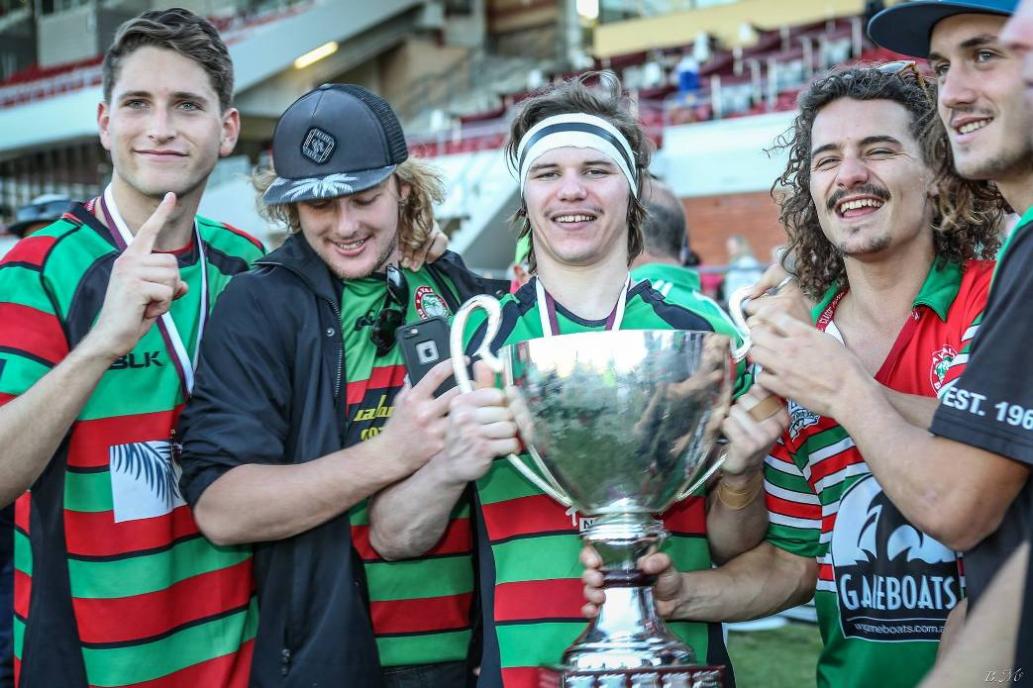 photo by Bernadette Johnson McAlinden