September 12 - 18, 2021: Issue 510
Call out for blue plaque nominations to celebrate our state's heritage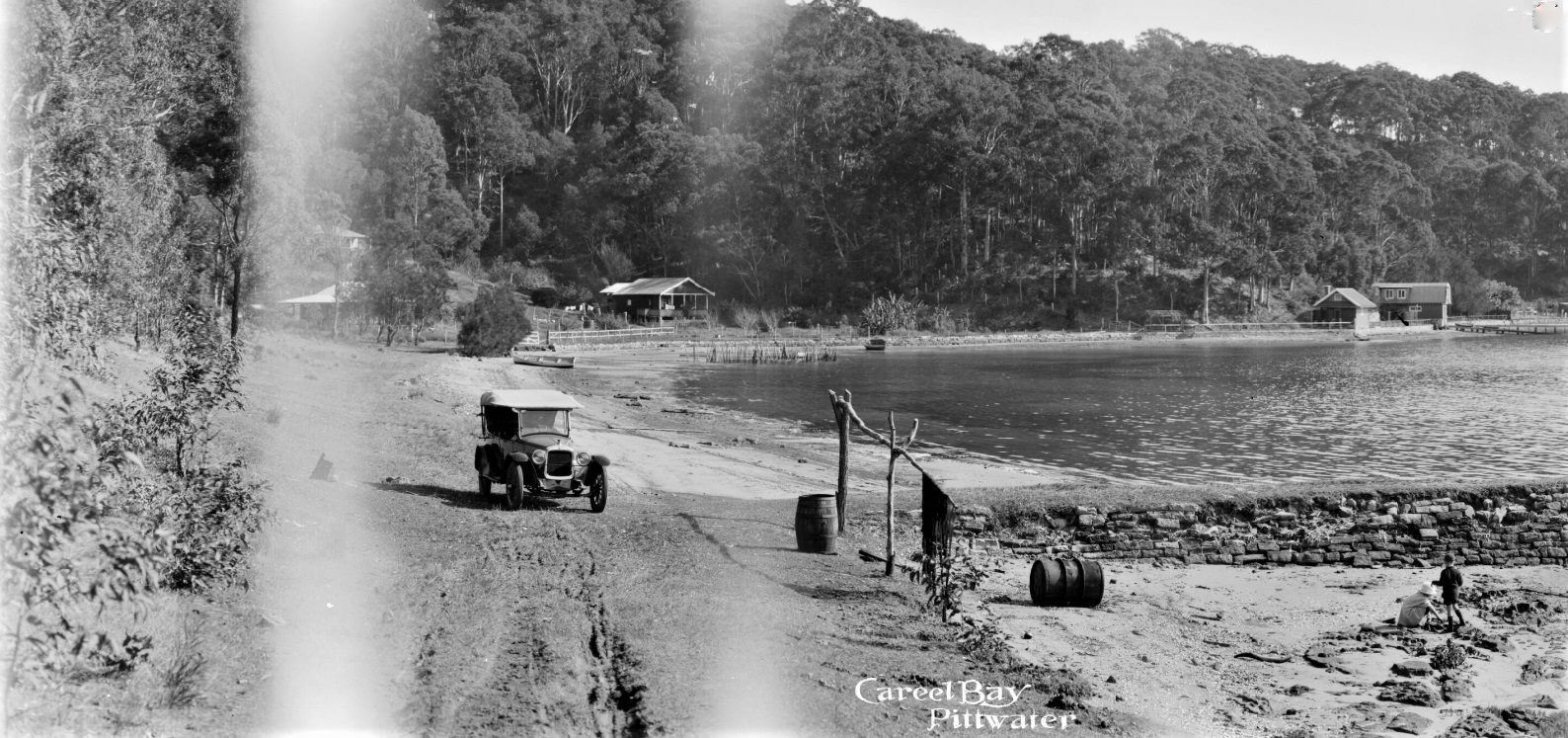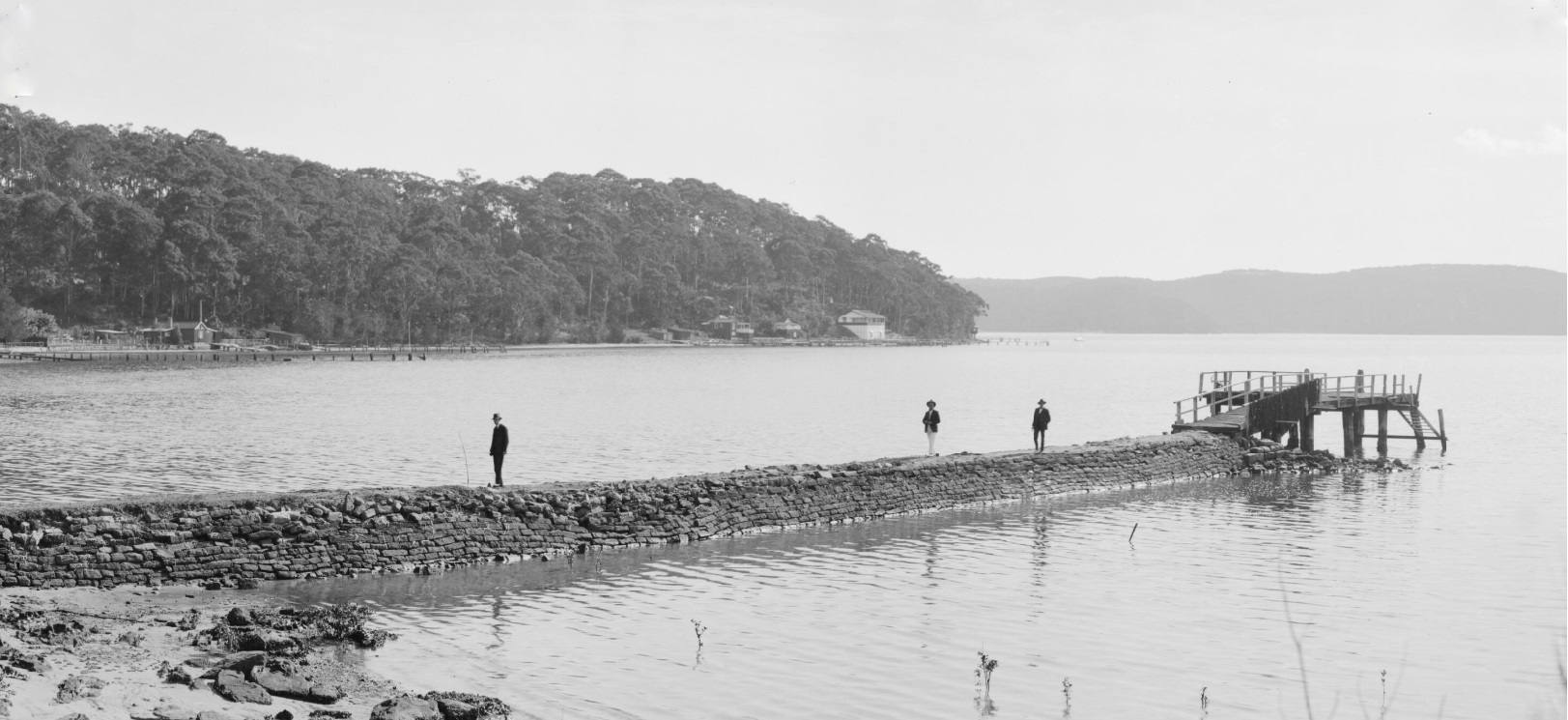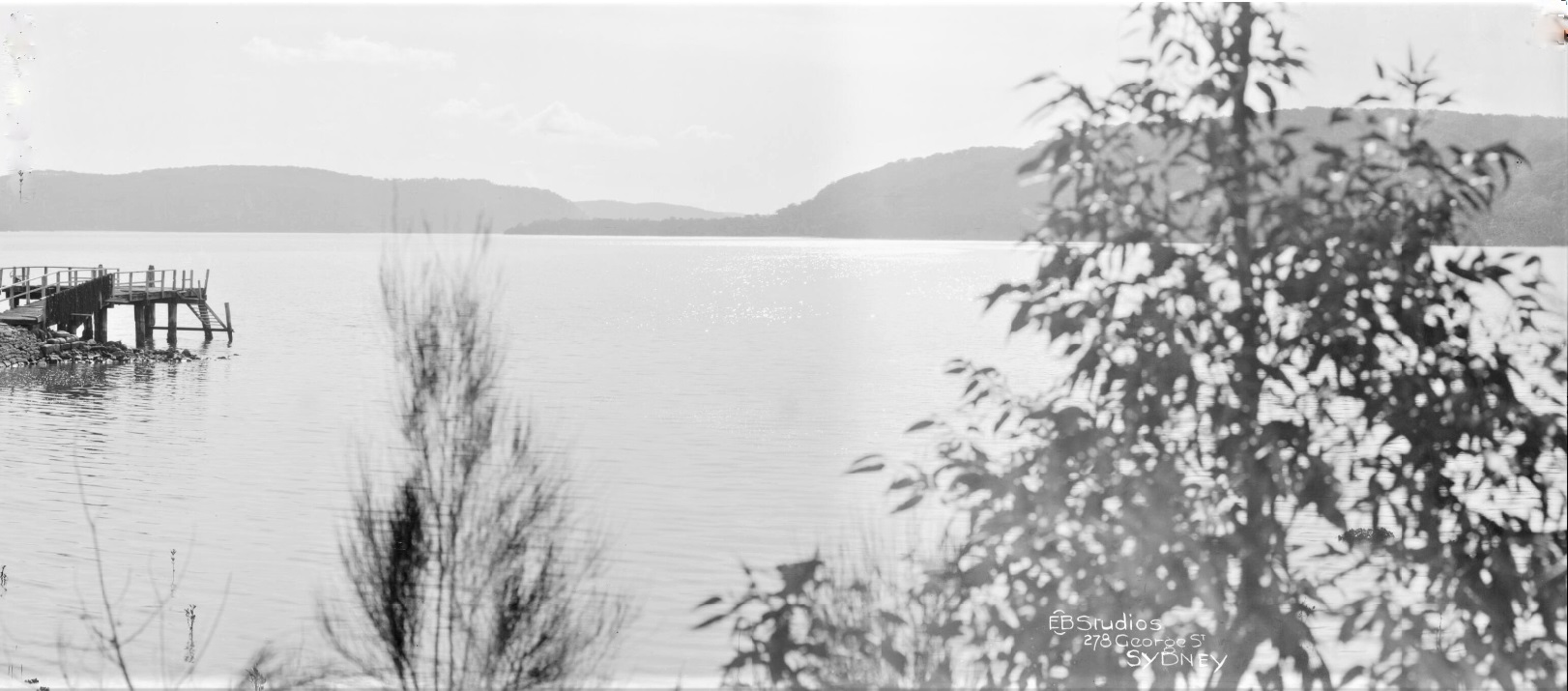 EB Studios (Sydney, N.S.W.). (1917). Panorama of Careel Bay and the jetty, Pittwater, New South Wales Retrieved from http://nla.gov.au/nla.obj-162413016
Communities across the state can now nominate heritage places linked to notable personalities and events for recognition as part of the NSW Blue Plaques program.
Local Members of Parliament (MPs) or Members of the Legislative Council (MLCs) will be asking their communities to provide suggestions on sites which represent a significant story, person or event. The MPs and MLCs will then nominate these sites to Heritage NSW for a Blue Plaque.
Minister responsible for Heritage Don Harwin said whether its buildings or people that have had an important impact, across NSW there are hidden gems with stories that deserve to be told.
"Behind every plaque is a story. We want everyone to be involved in making suggestions to their local MP or MLC so we can recognise the people and places in history that matter most to local communities," Mr Harwin said.
MPs and MLCs will have until October 31st 2021 to submit their nominations to Heritage NSW for consideration.
The Blue Plaques program aims to capture public interest and fascination in key personalities, events and places that are important to the stories of NSW.
This recently announced NSW Government program fosters curiosity in our heritage by recognising the places, personalities and major events that matter to communities.
The Blue Plaques will recognise key sites and encourage people to explore their neighbourhood and other parts of NSW, connecting with the amazing people and stories that have shaped our state. The plaques will bring many of these histories and stories alive and engender a shared sense of belonging, identity and connection. In a post-COVID world, focusing on our local communities and nearby surroundings has never been more important.
The home in which children's author May Gibbs created the Snugglepot and Cuddlepie bush tales, Nutcote cottage on Kurraba Point, was among the first buildings in NSW to have a commemorative plaque modelled on the famous blue plaques of London. NSW Treasurer Dominic Perrottet unveiled the plaque at the heritage-listed cottage on Saturday June 12th, while Careel Bay habitué, among the first to fly at North Narrabeen, lover of koalas and inventor, Sir Edward Hallstrom, will be recognised with a plaque at Taronga Zoo.
Plaques will also be placed at the former Registrar-General's Building in Sydney, designed by architect Walter Liberty Vernon, and the heritage-listed Caroline Chisholm Cottage in East Maitland, once a Hunter Valley hostel for homeless migrants run by women's advocate Caroline Chisholm.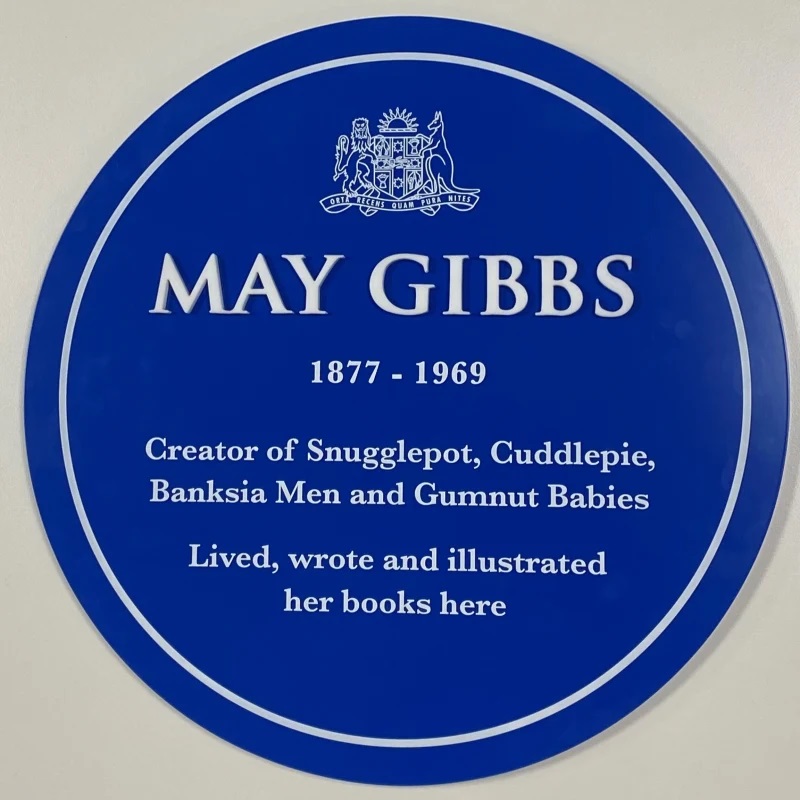 About the program
"Behind every plaque, there is a story."
The essence of the Blue Plaques program is the storytelling. A digital story will be linked to each plaque.
Heritage NSW are looking for stories that are interesting, fun, quirky along with more sombre stories that should be not be forgotten as part of our history. The Blue Plaques will be inclusive of all cultures.
Heritage NSW are looking any inspiring and important stories that connect us with places and events involving for example (but not limited to):
Aboriginal people, heritage, culture
early European settlement
migrant heritage
social movements and change
wartime history
industrial advancements
arts and culture
sport
historic events that have shaped the story of your area and NSW
and stories of ordinary people who have done extraordinary things (your local heroes)
How to nominate a Blue Plaque
For the first stage of this program, the Hon. Don Harwin MLC, Special Minister of State has invited all Members of Parliament (MP) and Members of the Legislative Council (MLC) to consult with their constituents across NSW to nominate people, events and stories associated with a place to be considered for Blue Plaques.
Guidelines for MP nominations - Information Sheet
MP nomination form - Please complete and send to the office of your local MP
Heritage NSW encourage you to contact the office of your local MP or an MLC as soon as possible to put forward your ideas.
Following this first stage, an open public nominations process is expected to be announced in 2022. If you would like to receive a notification closer to the time, please email us to join the mailing list.
In the meantime if you have more ideas for Blue Plaques, we encourage you to talk to others in your neighbourhood and local community about:
who are the colourful, creative, innovative individuals who shaped your region?
what are the stories that the people of NSW should hear?
what important historical events happened in your local area?
what is the interesting backstory about the person, group or event relating to the plaque?
where could the plaque be placed? (Must be a publicly visible and safe position.)
who else do you need to consult about telling the story?
whose permission would you need to install a plaque at that location?
is the building or structure heritage listed? (Check here. The place does not need to be heritage-listed, however if it is, heritage approvals may be needed to install the plaque).
More information
The Blue Plaques program is part of a $5 million heritage engagement program funded by the NSW Government. Heritage NSW administers this program. This new initiative is inspired by Blue Plaques program in the UK. In the UK a blue plaque is a permanent sign installed in a public place in the United Kingdom and elsewhere to commemorate a link between that location and a famous person, event, or former building on the site, serving as a historical marker. The term is used in the United Kingdom in two different senses. It may be used narrowly and specifically to refer to the "official" scheme administered by English Heritage, and currently restricted to sites within Greater London; or it may be used less formally to encompass a number of similar schemes administered by organisations throughout the UK.
The "official" scheme traces its origins to that launched in 1866 in London, on the initiative of the politician William Ewart, to mark the homes and workplaces of famous people. It has been administered successively by the Society of Arts (1866–1901), the London County Council (1901–1965), the Greater London Council (1965–1986) and English Heritage (1986 to date). It remains focused on London (now defined as Greater London), although between 1998 and 2005, under a trial programme since discontinued, 34 plaques were erected elsewhere in England. The first such scheme in the world, it has directly or indirectly provided the inspiration and model for many others.
The NSW Blue Plaques will be a 450mm circle (vitreous enamel on a metal base plate) installed directly onto a building, structure, wall, front fence, etc.
The plaque text will have a maximum of 100 characters supplied by nominator.
The preference is to install the plaque on contemporary building fabric, rather than fabric that has heritage significance. With the appropriate development and heritage approvals, the latter will be considered if there is no other option.
Information provided in the NSW Blue Plaques MP nomination form will be used by the NSW Government for the purposes of reviewing all nominations and may be used to contact property owners and verify information sources.
If you have any enquiries or wish to join the mailing list, contact Heritage NSW at blueplaques@dpc.nsw.gov.au
The NSW Blue Plaques program is delivered through Heritage NSW.