January 15 - 21, 2012: Issue 41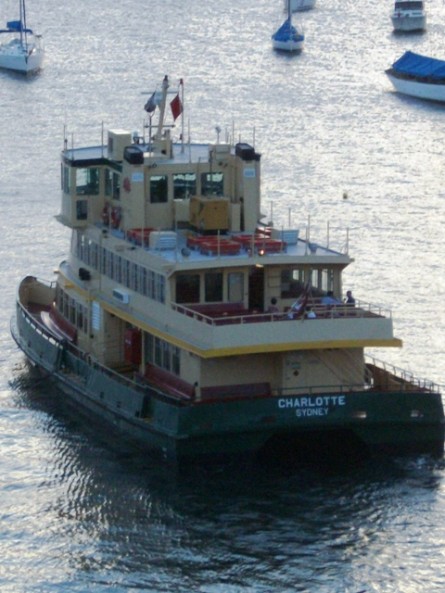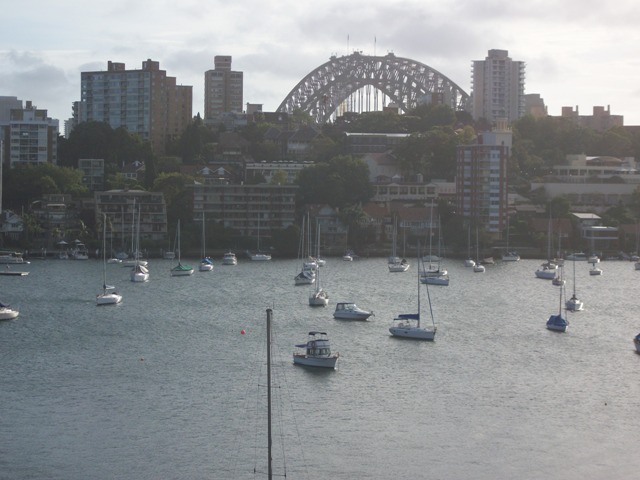 The Australian race : its origin, languages, customs, place of landing in Australia and the routes by which it spread itself over the continent (1886)
Author: Curr, Edward Micklethwaite, 1820-1889, Subject: Ethnology, Publisher: Melbourne : J. Ferres
Copyright Pittwater Online News, 2012. All Rights Reserved.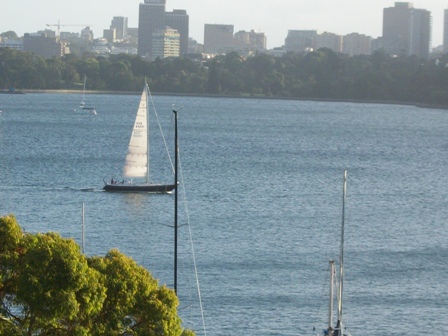 Kurraba Point
Ferry Story I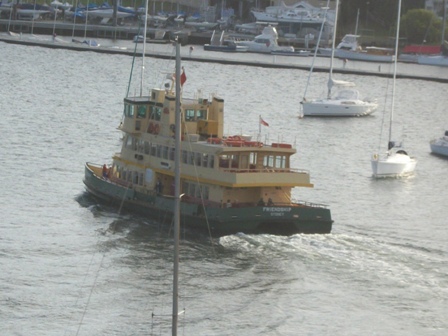 Recently we were lucky to spend some hours at Kurraba Point during what may be the quietest hours on Sydney Harbour, Christmas Day's long slow afternoon lilt to sunset. The lovely old sandstone and weatherboard house we were guests in was perched above Kurraba Point Wharf. Surprisingly a lot of ferries were spotted plying their trade and showing how each bay in our harbour, and even opposite sides of just one bay, maintain a water world linked by these craft. Sydney has a true Venice aspect when viewed from these 'trails'.
Pittwater has a similar wide thread and threads to its nature. Our many offshore bays, beaches and Scotland Island are linked by Church Point and Palm Beach Ferry Services and those who are ferry masters. During the next few weeks, as part of our Summer Celebrations of everything Pittwaterian, we will bring you a few of these and even a little about thw wharves they land you on.
'Karraba' or 'Kurraba' is of Aboriginal derivation and may mean 'good fishing spot or place'. In 1788, when the First Fleet arrived in Sydney Cove in 1788, the North Shore of Sydney was inhabited by two Aboriginal Clans, the Cammeraygal and Wallumedegal. These peoples were both part of the larger Kuringgai Tribe.
"... About the north-west part of this harbour there is a tribe which is mentioned as being very powerful, either from their numbers or the abilities of their chief. This district is called Cammerra, the head of the tribe is named Cammerragal, by which name the men of that tribe are distinguished ...
... the opposite shore is called Wallumetta, and the tribe, Wallumedegal ..."
From a 1790 dispatch of Governor Phillip's.
Kurraba Point is on the north side of the harbour between Neutral Bay and Shell Cove. Originally 700 acres of land was given to an Alfred Thrupp by Captain John Piper in 1816 as a wedding gift. The area formed part of what was called Thrupp's Farm and the point was called 'Thrupp's Point' and also known as Ballast Point.
In 1860 an attempt to begin a ferry service failed due to the lack of people requiring it and no established wharf. By 1880 one had been established and after 1900 a wharf was built around where the private wharf of The Monastery 9name of house) was. In 1909 the Hayes street Kurraba Point wharf was built. It is interesting to note that Sydney, during the 1920's, had the largest ferry fleet and service in the world.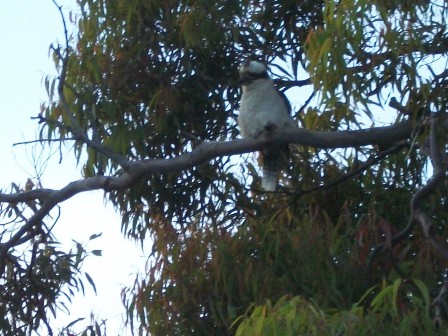 Above: Seriously fat kookaburra who lingered over our BBQ

Further
Inner Harbour and Kurraba Point Ferries: http://en.wikipedia.org/wiki/Inner_Harbour_ferry_services,_Sydney
Present name: Kurraba Point
Aboriginal name: Kurrá bá, Kurrábá
Historical name/description: Point West of Robertsons Point
Present name: Kurraba Point western side
Aboriginal name: Wurru-birri
Historical name/description: McLarens Store
Both from; http://darugweavers.tripod.com/ourblackandwhitefamily/id37.html
Kirribili Point – derived from Kiarabilli Kurraba 'good fishing spot' from: http://www.historyofaboriginalsydney.edu.au/north-coastal/glossary