January 30 - February 6, 2016: Issue 249
The 6th Adrian Curlewis Twilight Masters Carnival: 2016 PB SLSC
Palm Beach Surf Club hosted the 6th annual Adrian Curlewis Twilight Masters Carnival on Saturday January 23rd, postponed from January 9th when atrocious weather made running a safe, clean water carnival unlikely.
The postponement and subsequent carnivals over the weekend leading into Australia Day carnival at Freshwater, as well as the East Coast Masters commencing today (January 24th) at Collaroy SLSC were contributors to 10 clubs sending their apologies.
There was still a healthy representation of Masters on the sand with members from North Steyne, Mona Vale, Narrabeen, Newport, Avalon and host club Palm Beach running a great quick carnival of swims, board, sprints and ski events.
Shane Oxenham, Palm Beach Surf Club President, which looks after the social functions that raise funds for the Palm Beach SLSC as well as build friendship between members, was MC for the post carnival presentation. Mr. Oxenham thanked VIP's Hon. Rob Stokes, NSW Minister for Planning and MP for Pittwater for participating and attending the post-carnival presentation, the Mayor of Pittwater Jacqueline Townsend and General Manager Mark Ferguson, and Councillors Bob Grace and Selena Griffiths, as well as Ian Curlewis, son of the gentleman the Carnival is named for and honours, and Surf Life Saving Sydney Northern Beaches President Doug Menzies and wife Sandy Menzies, President of Newport SLSC and all members of participating clubs for attending the post carnival presentation.
Mayor Townsend, invited to address those present, expressed her appreciation of the quality service provided to those on the beach by the volunteers of the Palm Beach SLSC throughout the season. 'Palm Beach is well known for the high standard of its lifesavers and is one of the busier beaches throughout Summer. The hours the volunteers here put into the Pittwater community cannot be underestimated, the skills and knowledge employed when needed are testament to an ethos this club has maintained through succeeding generations of family members.'
The Mayor of Pittwater closed in stating that it is great to have an event named for a founding member of the club and wonderful to meet his son.
There is a tradition at Palm Beach that Ian Curlewis leads out the swim, the opening event for the Adrian Curlewis Twilight Masters each year, a testament to this octogenarians fitness and also to his father, known as the 'Father of Surf Life Saving' who loved to have a swim, morning and evening, at Chinaman's Beach, Mosman, where the family lived up until a few years before he left us.
Mr. Oxenham asked Ian to speak, and this true gentle man shared a little of his father's and his own history with the Palm Beach SLSC.
Ian expressed his thanks for yet another great Masters carnival, stating 'I have a wonderful time each day I come here.'
He then spoke of his father, who came as a visitor to his uncle's home, Judge Clive Curlewis, just beyond Wiltshire park. Adrian Curlewis was on the beach when Douglas Marks tragically drowned trying to save someone near Black Rock, and resolved to help make the beach safer by having patrols by trained volunteer life savers. There were already a number of dentists, doctors and lawyers who had built holiday homes at Palm Beach, and they supported the move by the younger generation, hiring a lifeguard who would be on the beach during the season as well as train the founding members with North Steyne, who again attended this year's Carnival, visiting the beach during this first season to provide a demonstration of surf life saving techniques.
Adrian's sister Jean, in her 1923 book Beach Beyond described Palm Beach as 'twenty minutes past the End of the World'.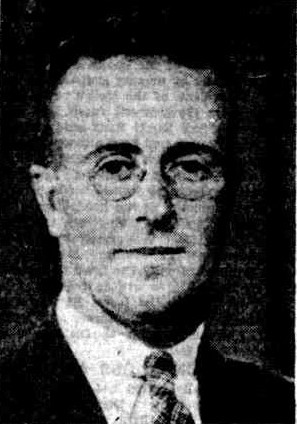 Nevertheless the beach was becoming more and more popular – the newly formed club and its members had a hectic first season.
In 1934 Adrian Curlewis was drafted into Surf Life Saving Australia, a position he undertook to full measure prior to leaving to serve in World War Two, where he was captured at the fall of Singapore and relegated to Changi and the Burma Railway, and asked to undertake again on his return in 1945, which he did until 1975:
New President Appointed. MR. ADRIAN CURLEWIS.
Mr. Adrian Curlewis, son of Judge Curlewis and a prominent surfer, has been appointed president of the Surf Life-saving Association, in succession to the late Mr C D Paterson who held the office for 21 years
Mr. Curlewis, who is a barrister, was one of the founders of the Palm Beach Surf Life-saving Club, and was the club captain for some years.
He became vice-president of the club in 1928. In 1924-25 he was honorary registrar of the association, and in 1925 he became a vice-president. He is honorary counsel for the association. SURF LIFE-SAVING. (1934, February 8). The Sydney Morning Herald (NSW : 1842 - 1954), p. 10. Retrieved from http://nla.gov.au/nla.news-article17046219
Ian joined when 16, in 1945, and has now been a Palm Beach SLSC member for 70 years. He recalls doing patrols with his sister Philippa on the beach during WWII.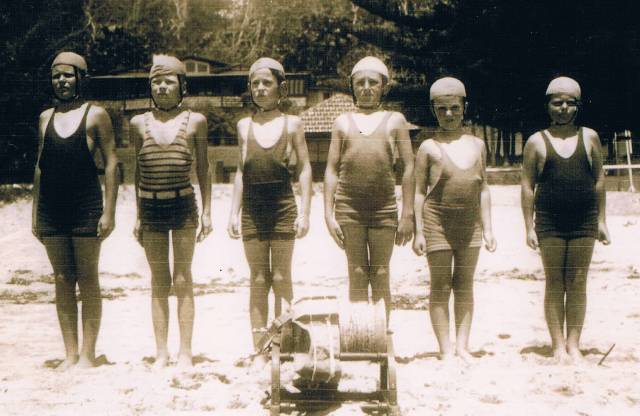 "With the departure of so many lifesavers, a band of young enthusiasts formed their own junior R&R squad at Palm Beach, complete with specially made miniature reel." (Picture courtesy Philippa Poole, nee Curlewis)
Once Ian joined as a member there was being trained by returned servicemen with swimming at Palm Beach Rock Pool from 7 a.m. and being required to have your clothes washed and bunk bed made, army style (properly) soon afterwards. It was instilled that being a volunteer life saver is serious work with serious responsibilities.
He really enjoys the Twilight Masters carnival each year and loves the swimming, especially the bodysurfing… 'and the handicapping!'
In closing he thanked everyone for coming along and enjoying this great carnival for this, its 6th year.
Mr. Oxenham then asked the Hon. Rob Stokes to say a few words. Pittwater's MP thought he had ducked this, being busy stowing his surf gear during the opening remarks, and was clearly one of the Mona Vale SLSC team as a member of our community yesterday more than the NSW Minister for Planning, but thanked the club on behalf of all competitors for putting on a great carnival again this year, for its service in looking after others on the beach and wished all the best for the year and the season.
Gordon Lang, Masters Captain at Palm Beach SLSC, and the gentleman who initiated the Adrian Curlewis Twilight Masters, working hard to ensure its success each season, had by now accepted all 'bribes' (not!) and was ready to announce the results.
He thanked Greg Bennett, a huge supporter of surf life svaing and where so many of the boards and paddles used in surf carnivals come from, for providing wonderful prizes. Mr Lang remarked the outstanding high level of skill, fitness and extra fast results of some racers members of Pittwater's Peninsula Paddling Training Group, proves that working at your skills produces results. This group does a Boards session on Saturdays and a Ski session on Sundays - well worth getting in contact with Mr. Lang if you want to try paddling out, or lift your fitness or fleetness and there's also a great social aspect to this group.
Results for the Adrain Curlewis 2016 Twilight Masters Carnival
1st: Newport
2nd: Avalon
3rd: Newport
5th:: Palm Beach
6th:: Mona Vale
This is only the top six. Many of the clubs had a few teams participating in the fun fast carnival who all excelled. Good luck to all those competing in the East Coast Masters today.
A few images from the carnival run below – photo album for participants and their families HERE
Final words must go to the gentleman the carnival is named to honour:
'Facts and figures of annual reports do not make history, nor do they make the Surf Life Saving Association. It was the joy of living, the joy of the sea, and a joy in challenging nature with a life to save a life, with a certain knowledge that win or lose there would be no reward. That made the Surf Life Saving Association of Australia. Here lies the treasure.' - Sir Adrian Curlewis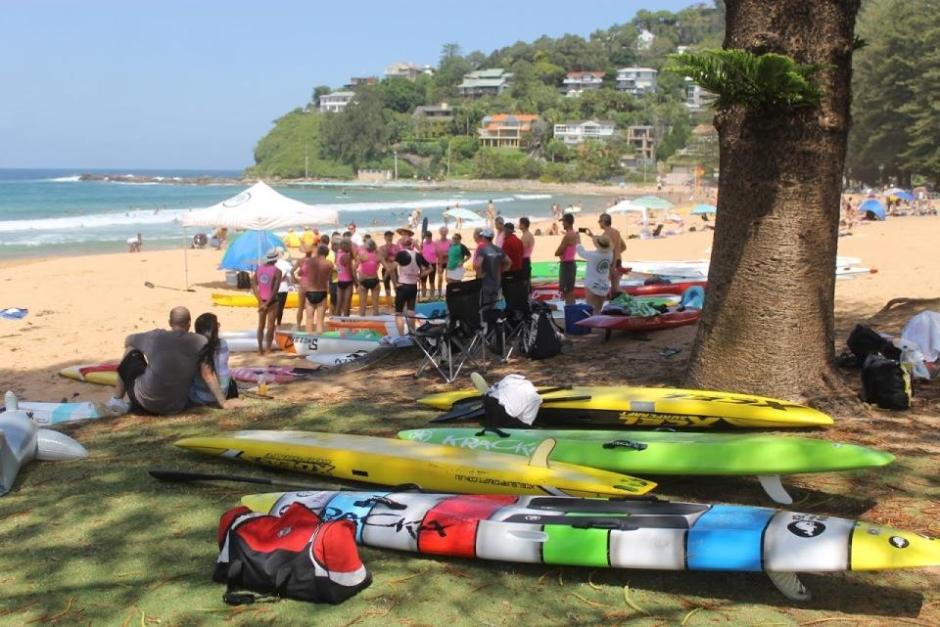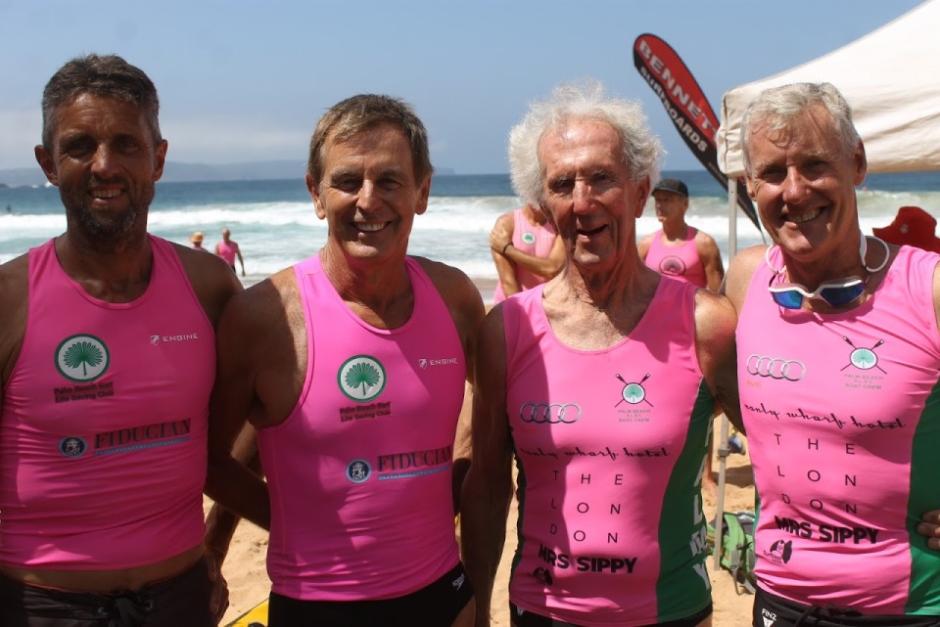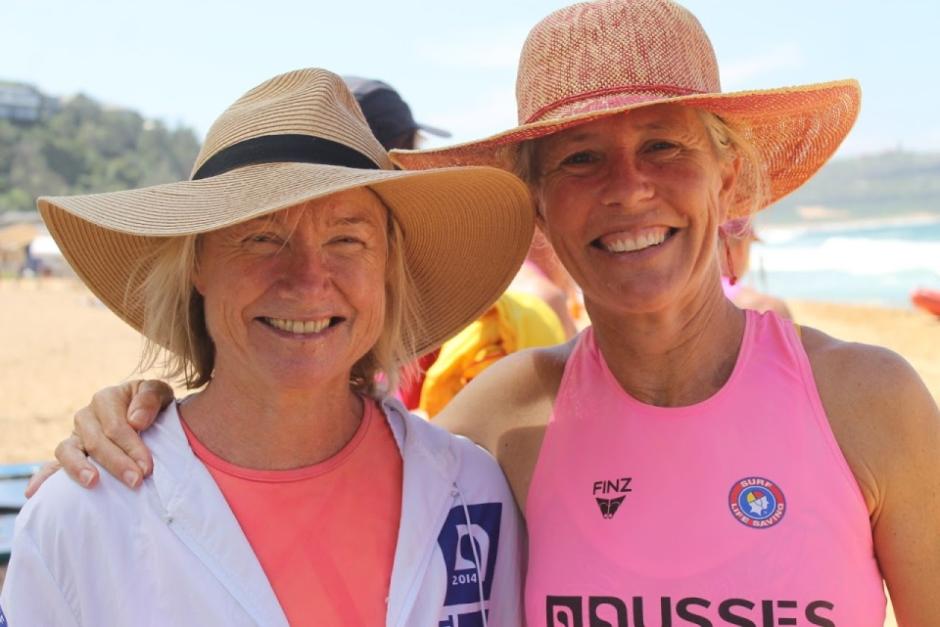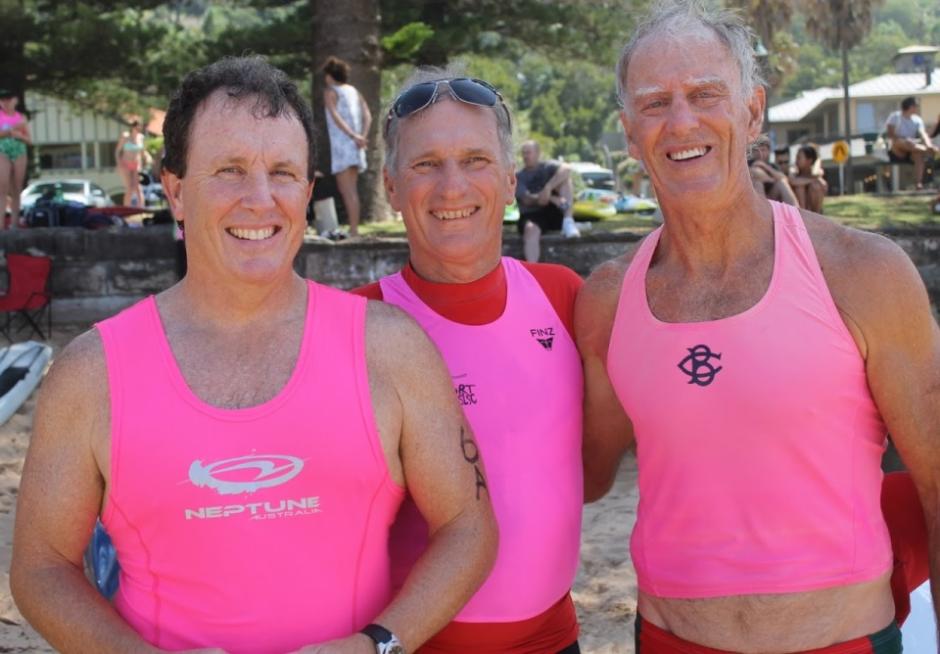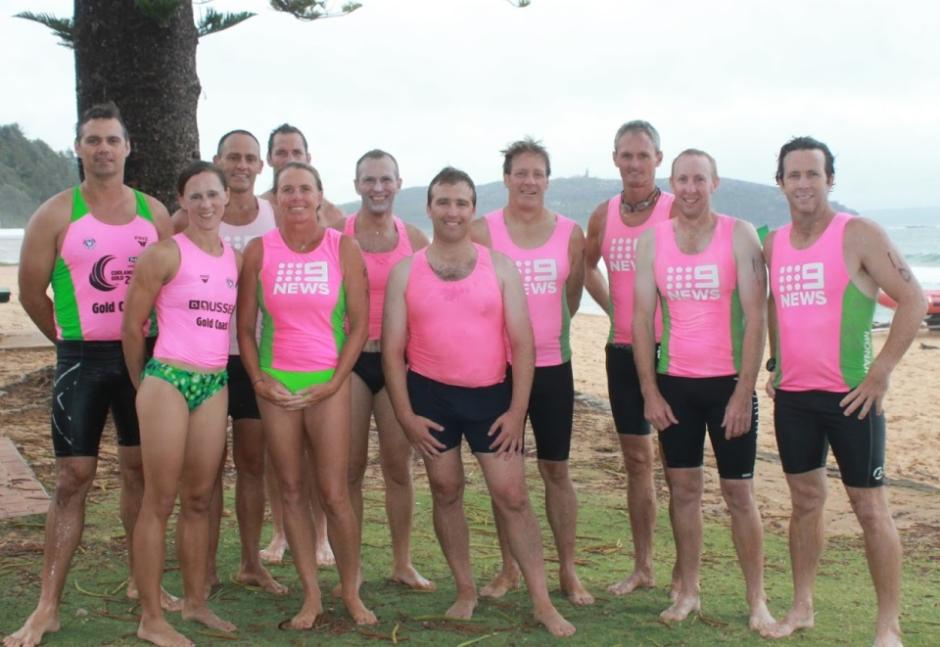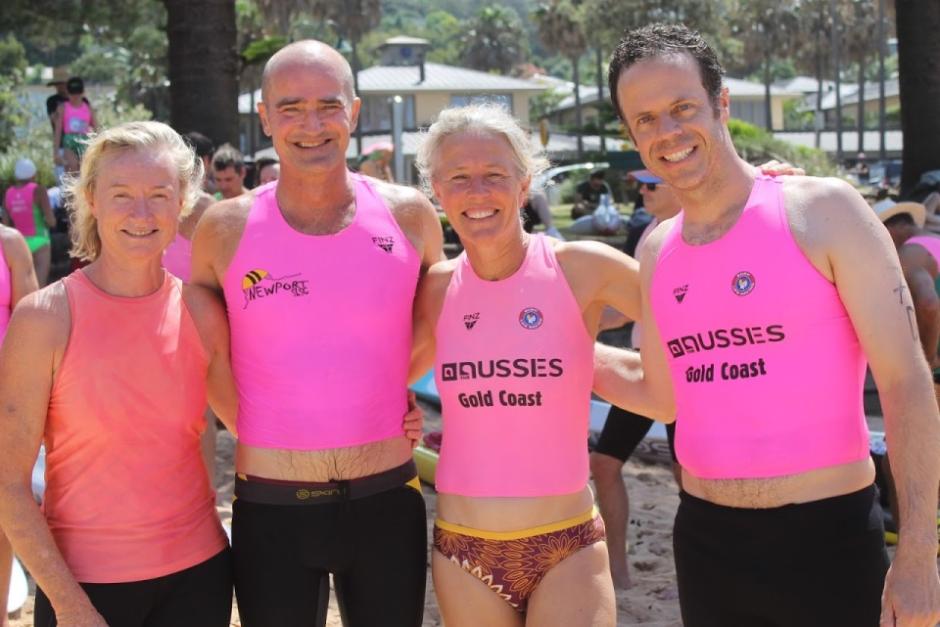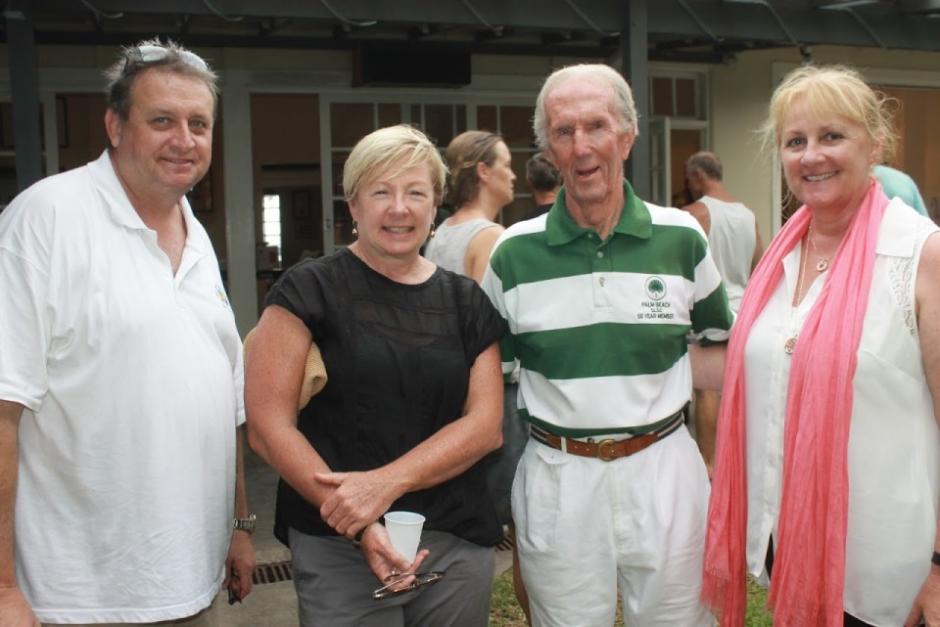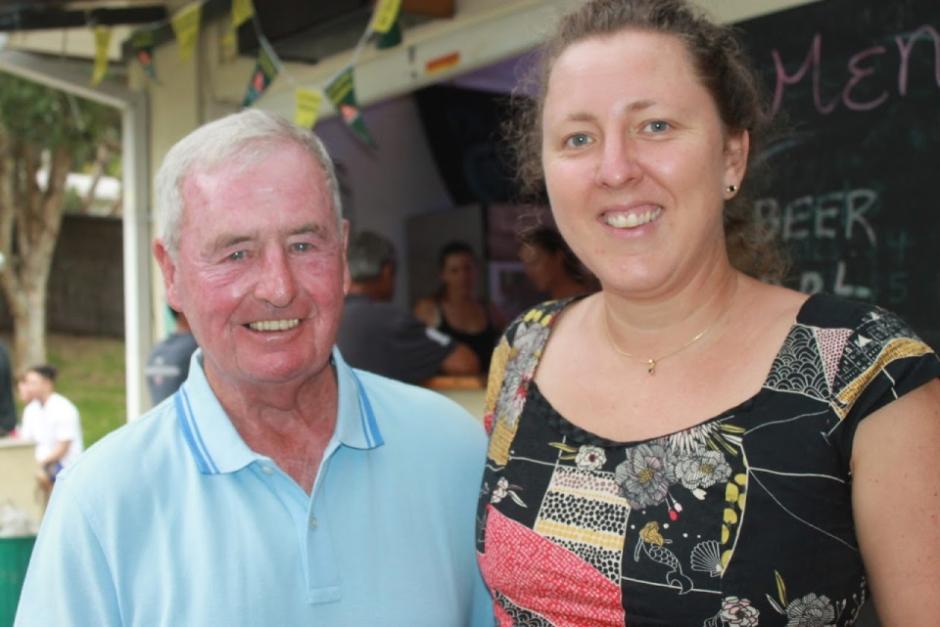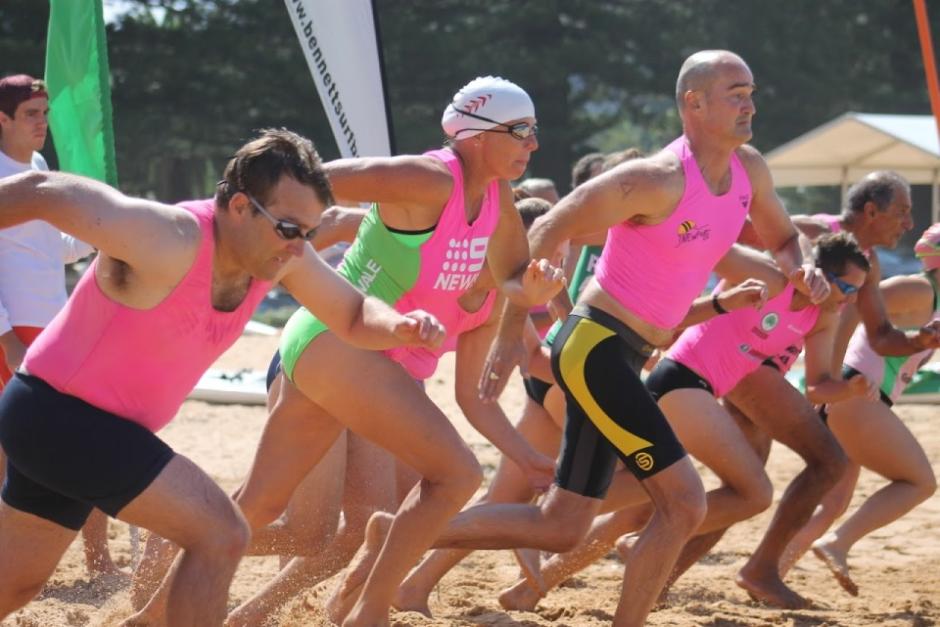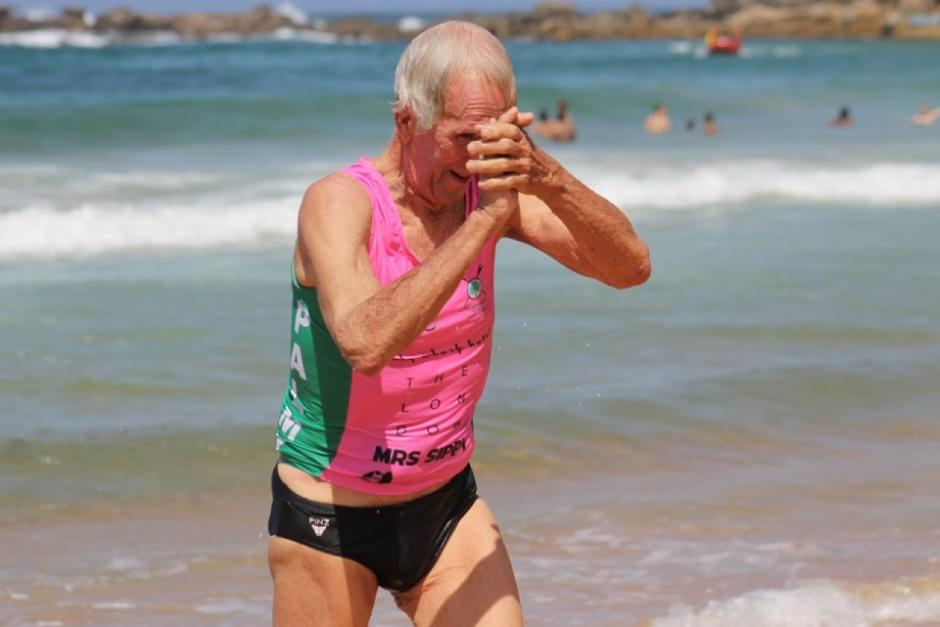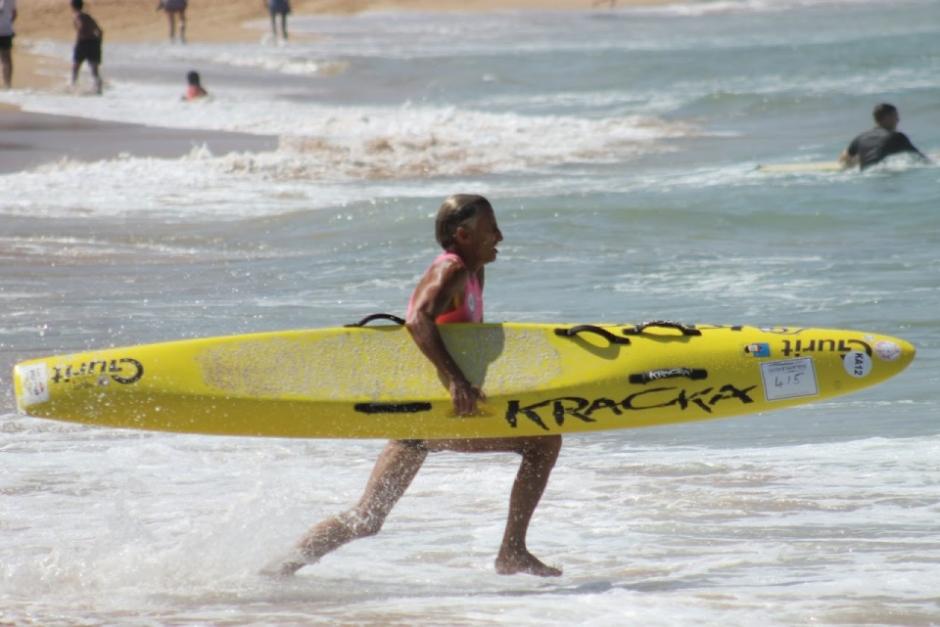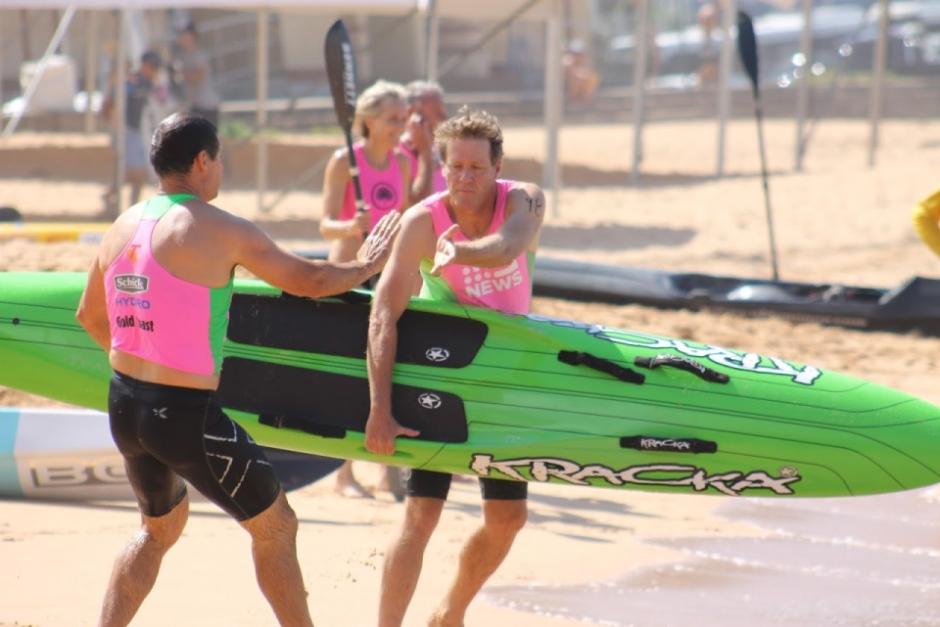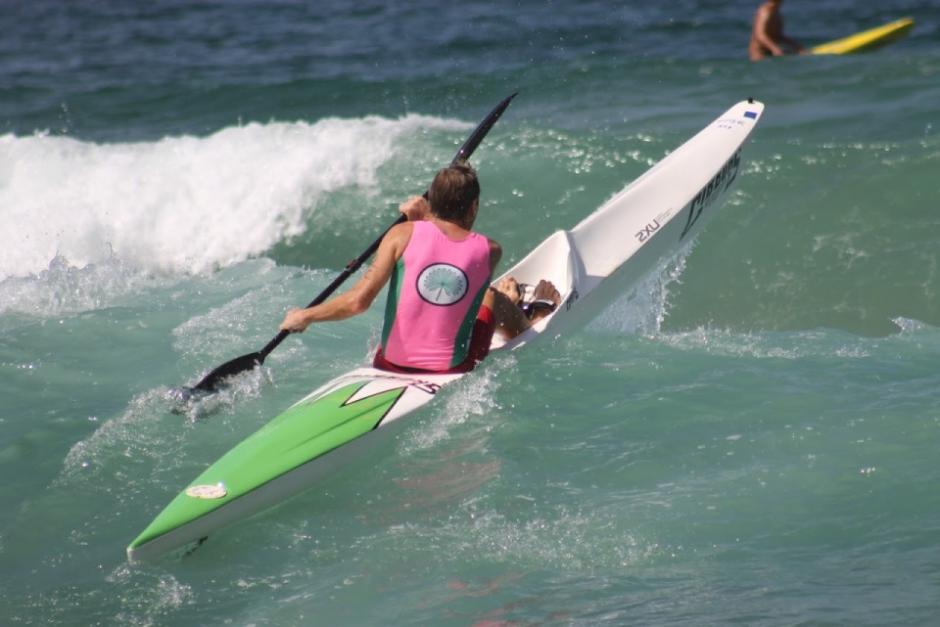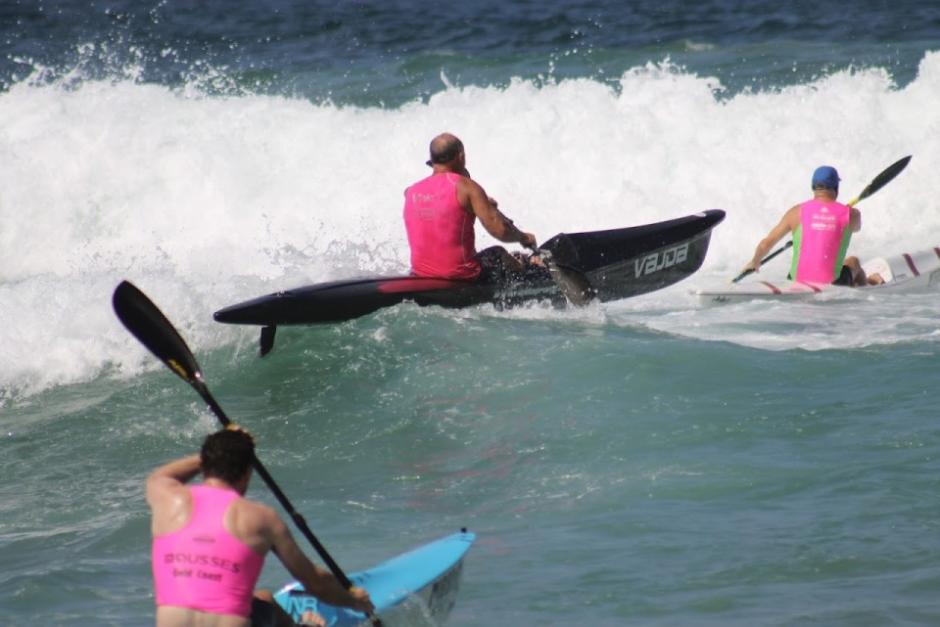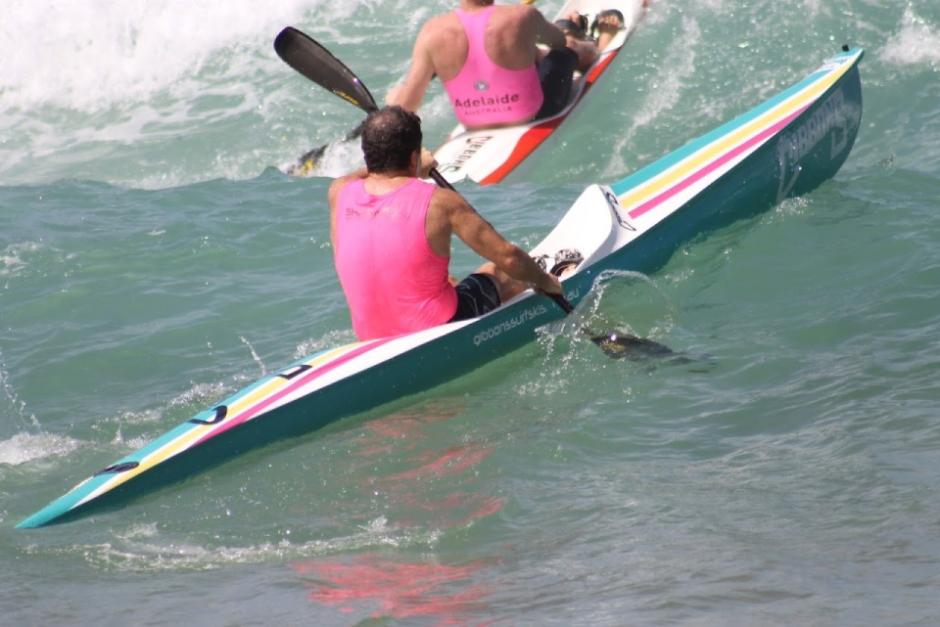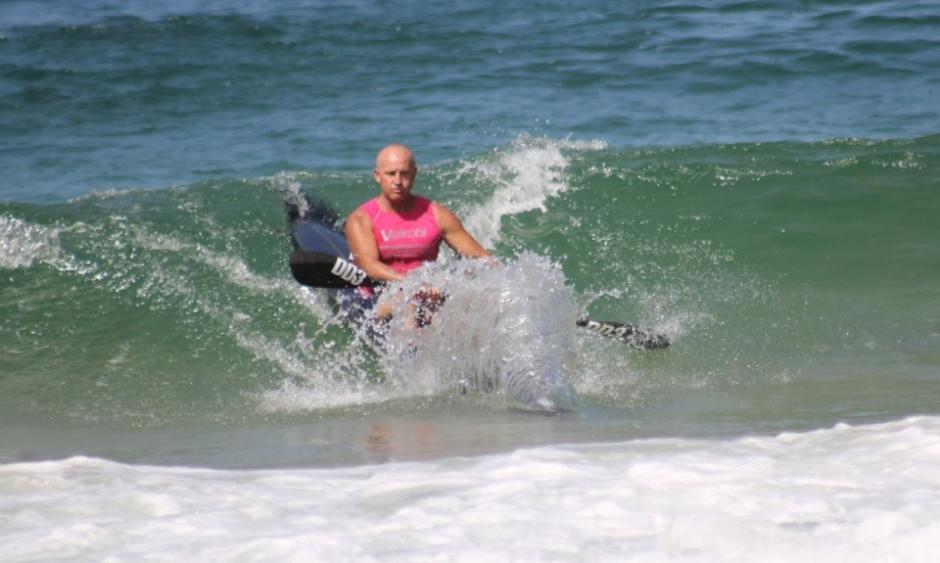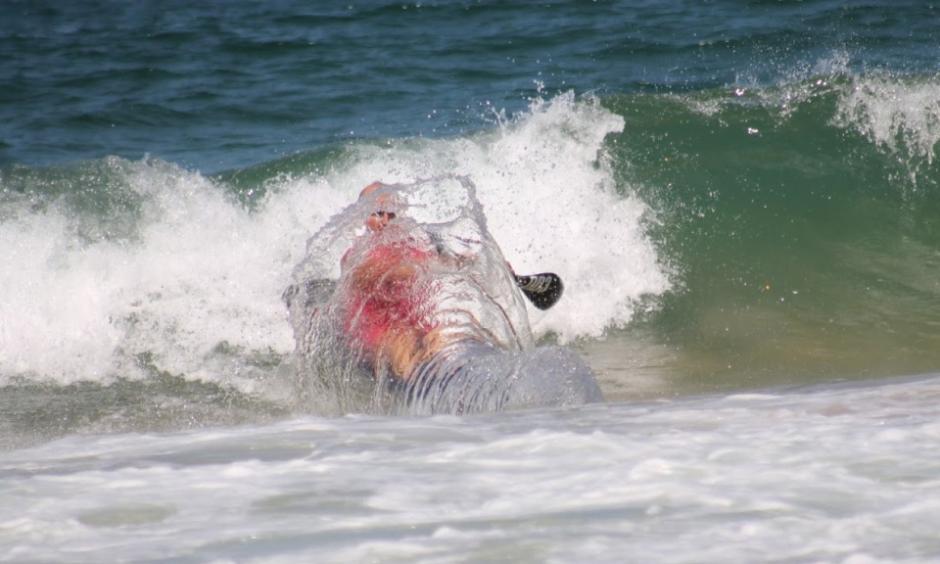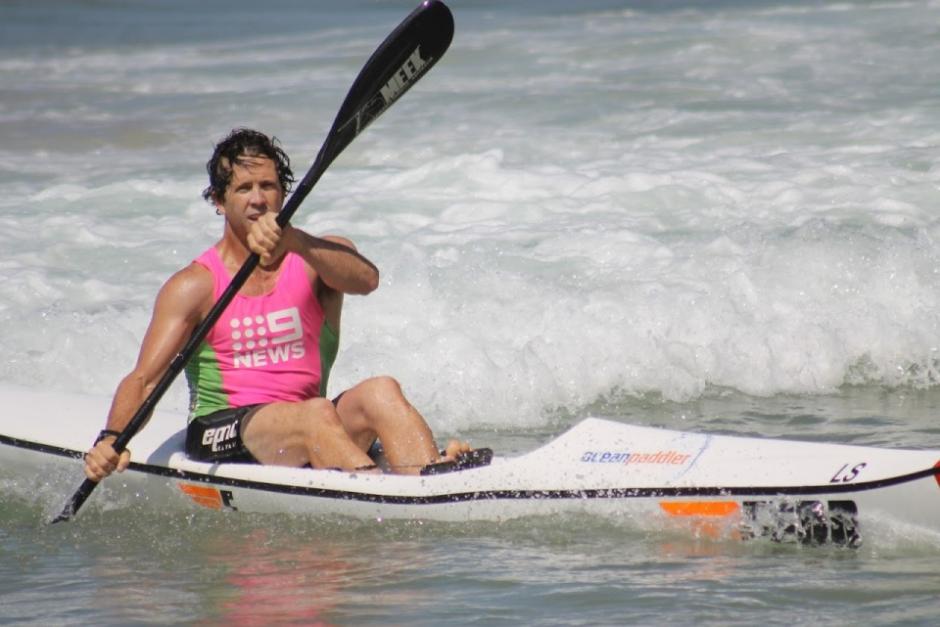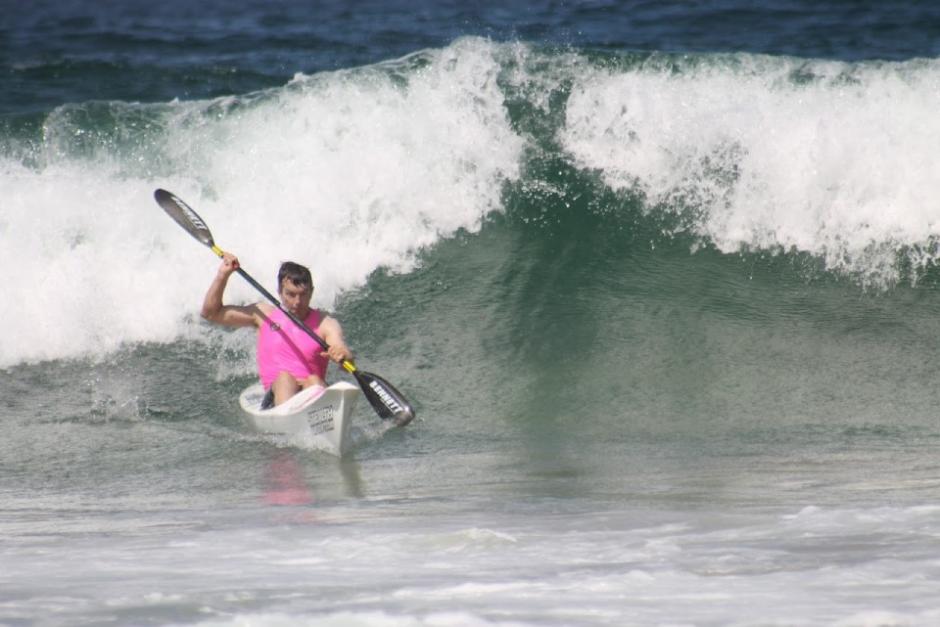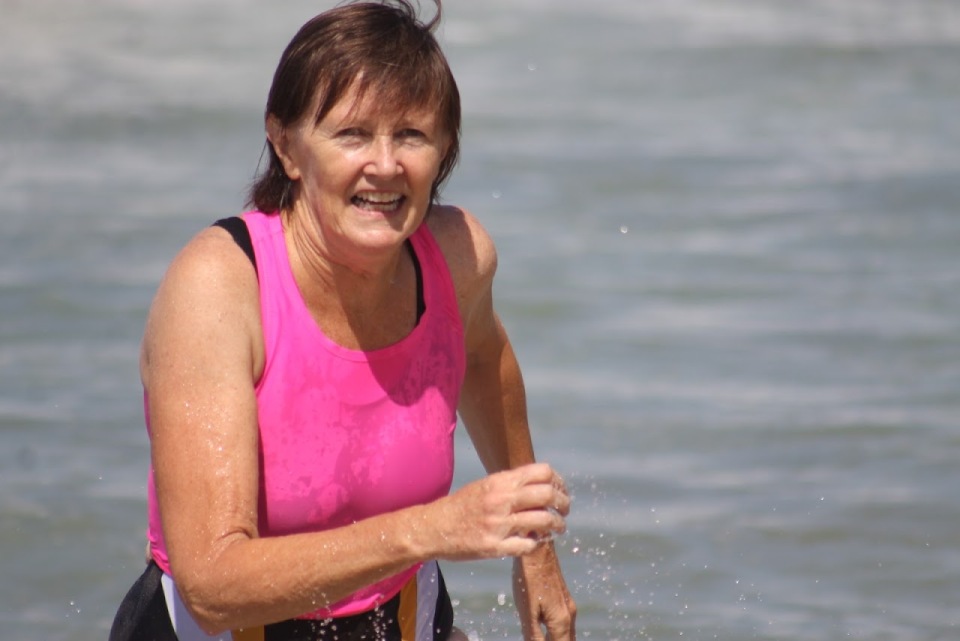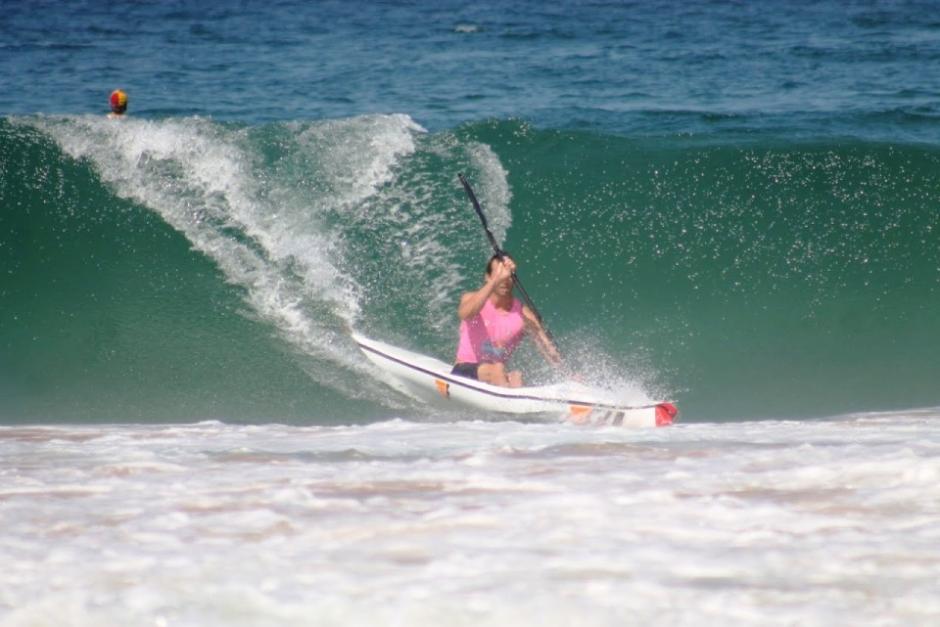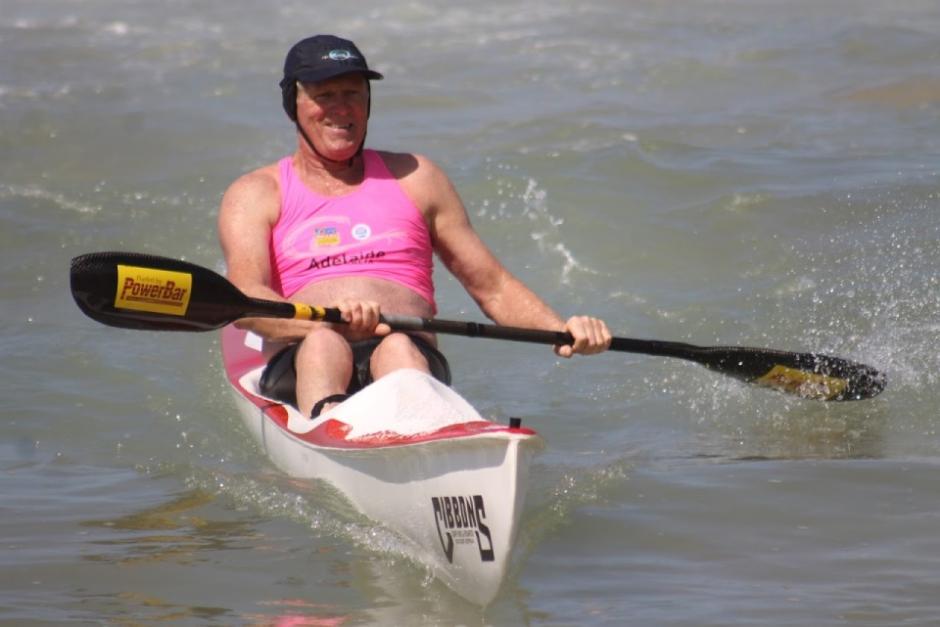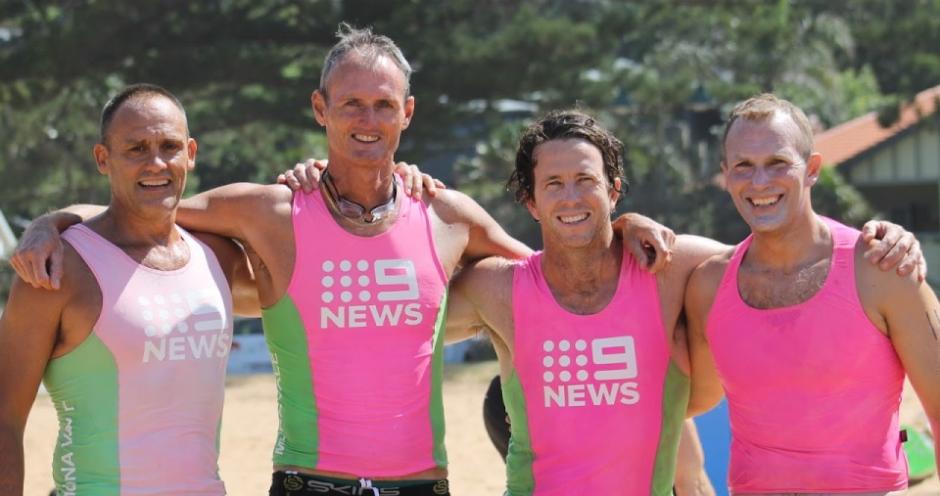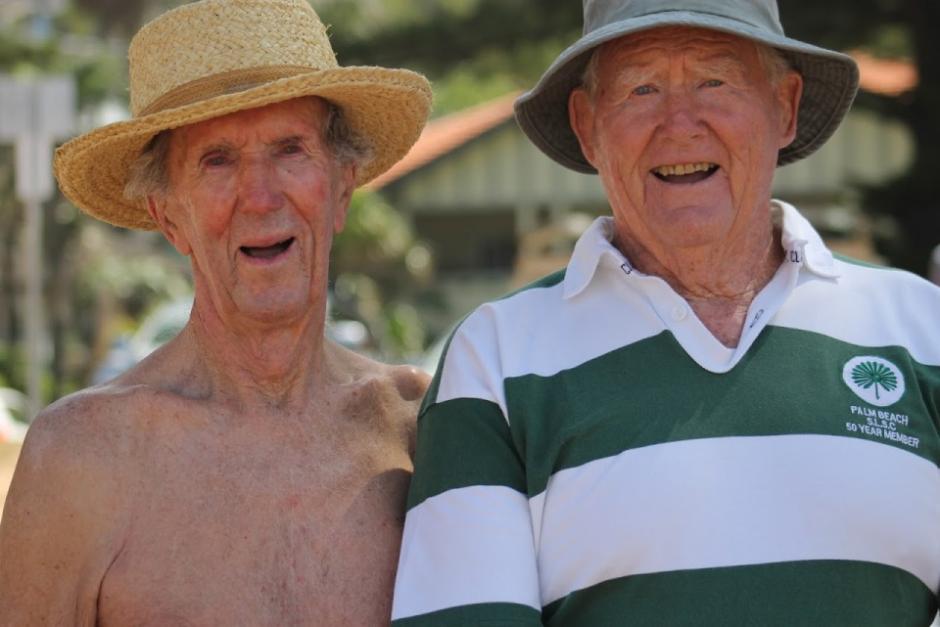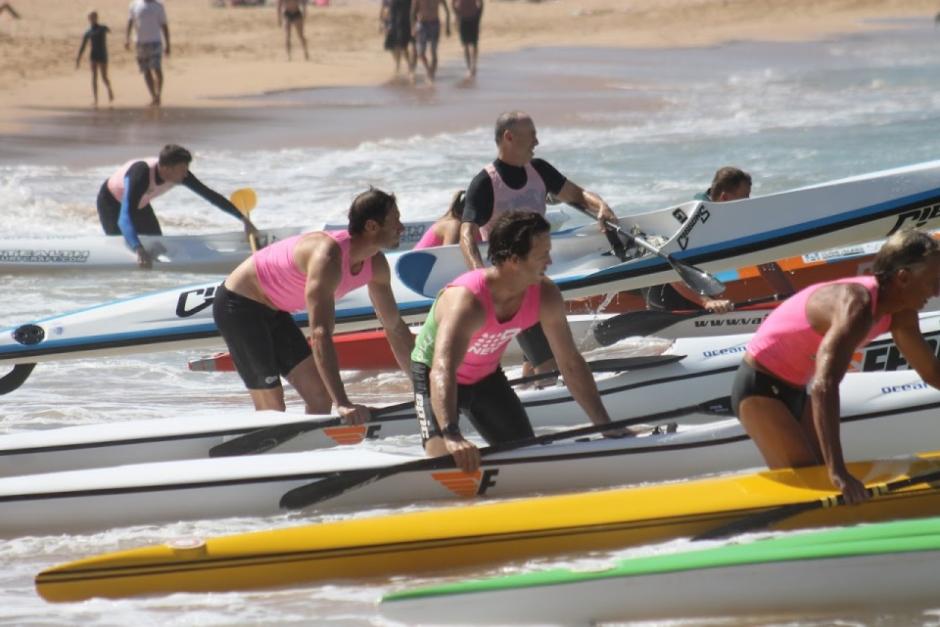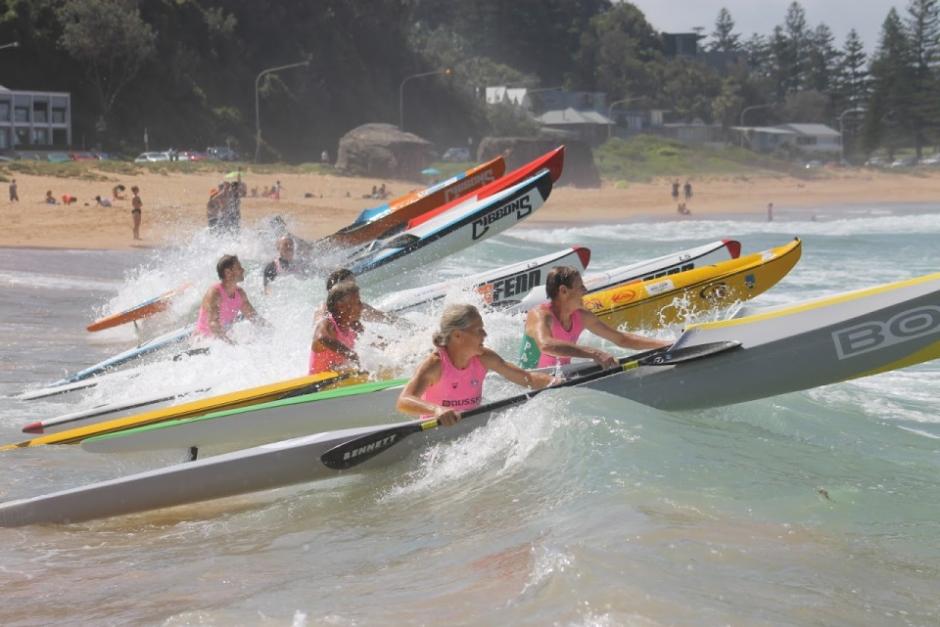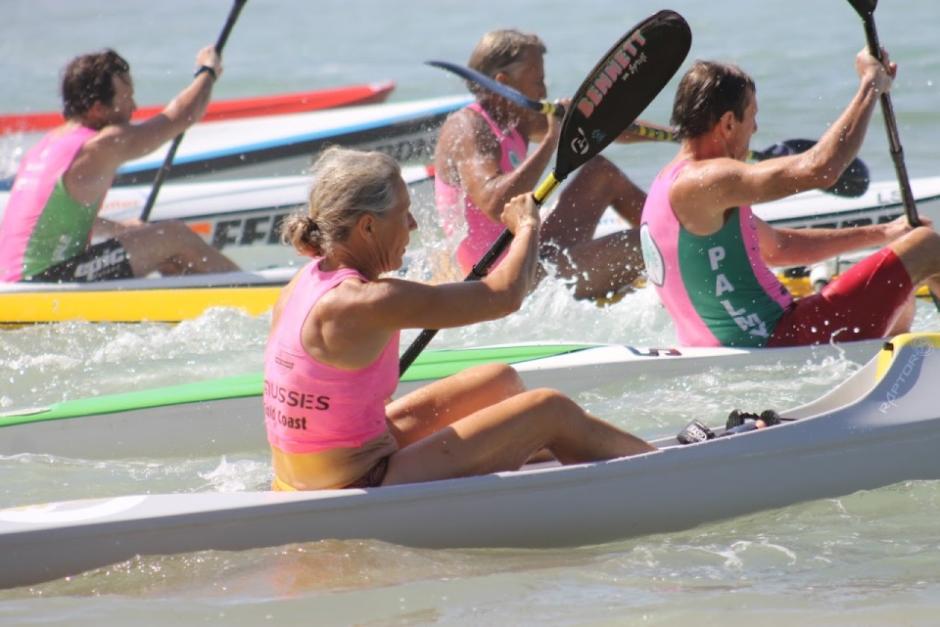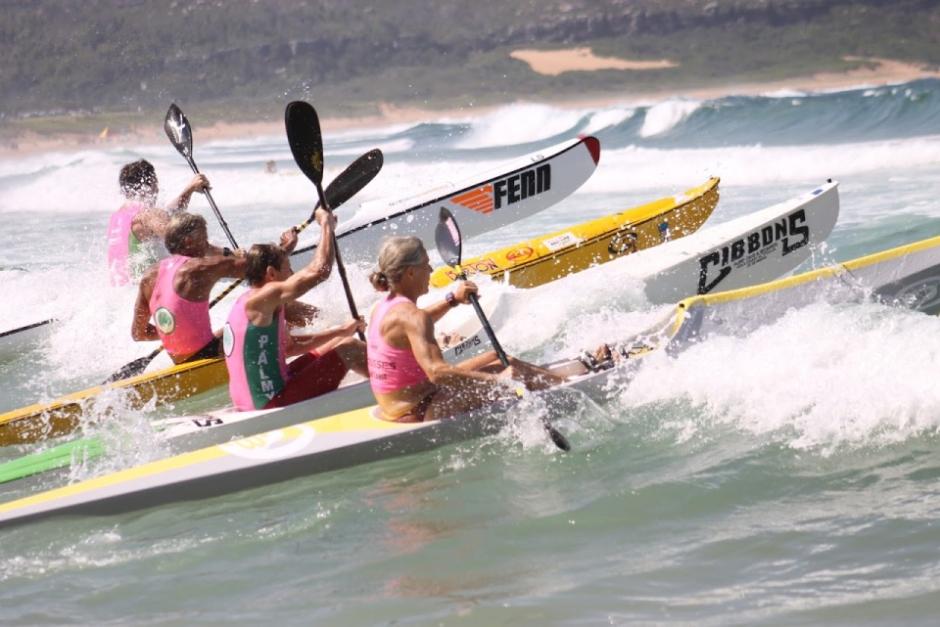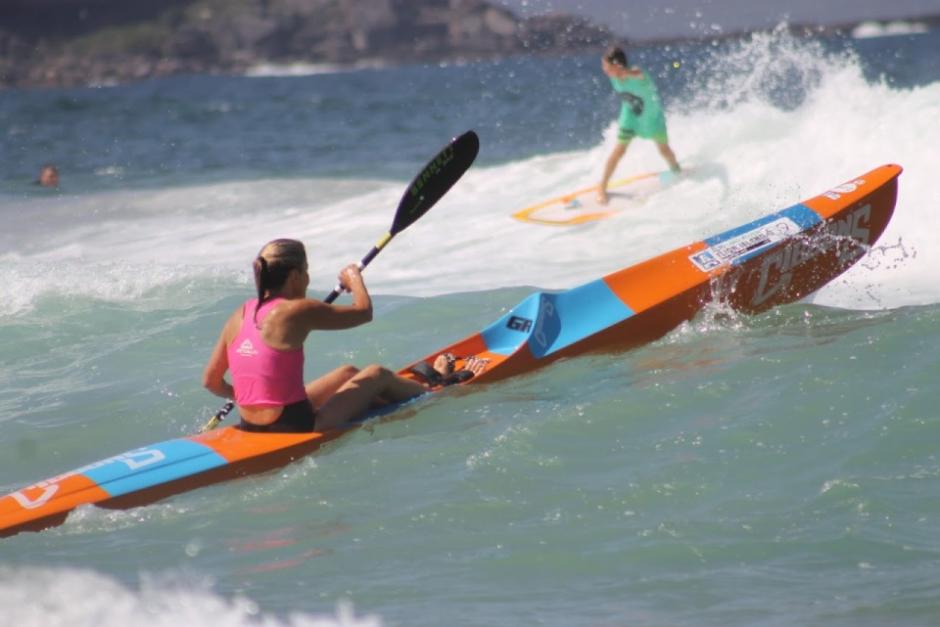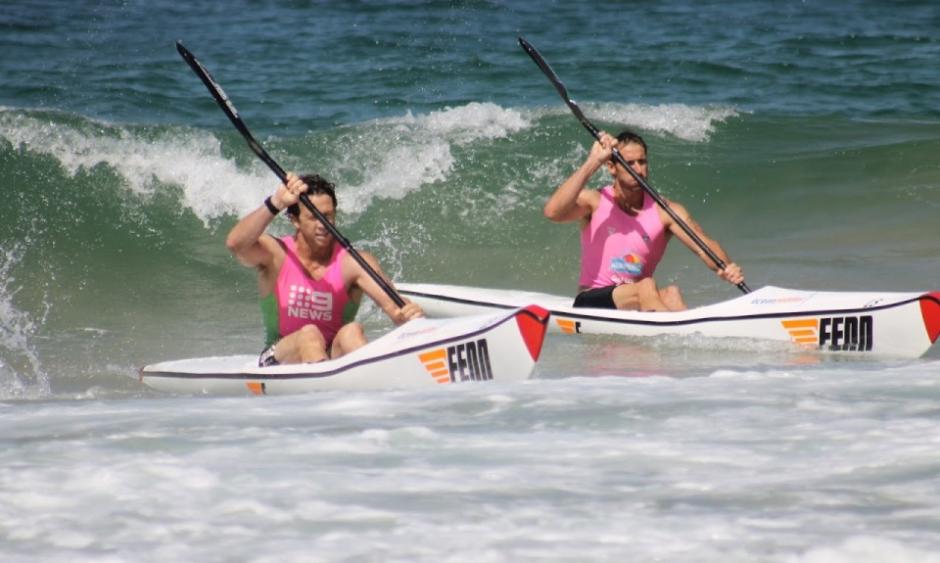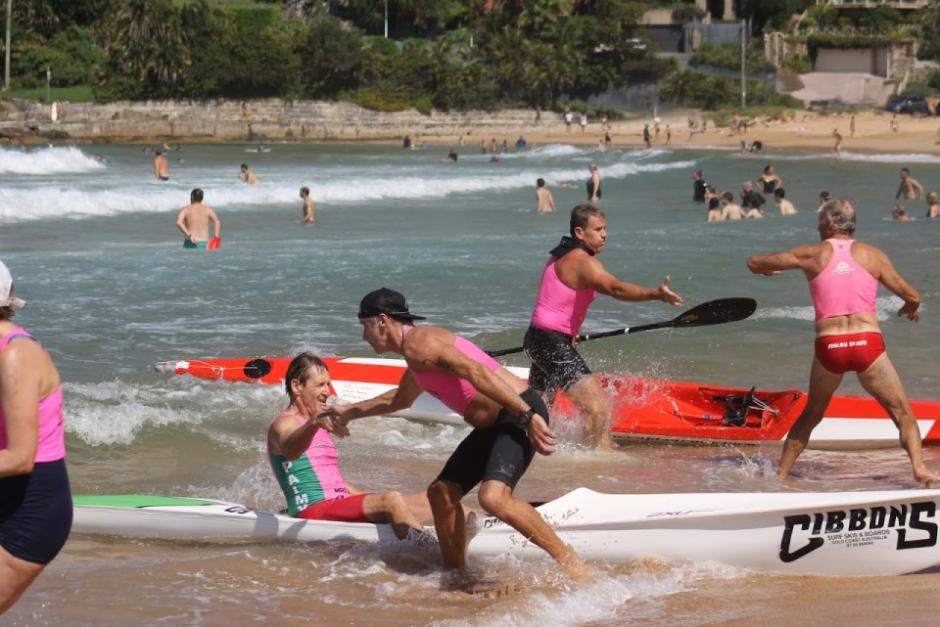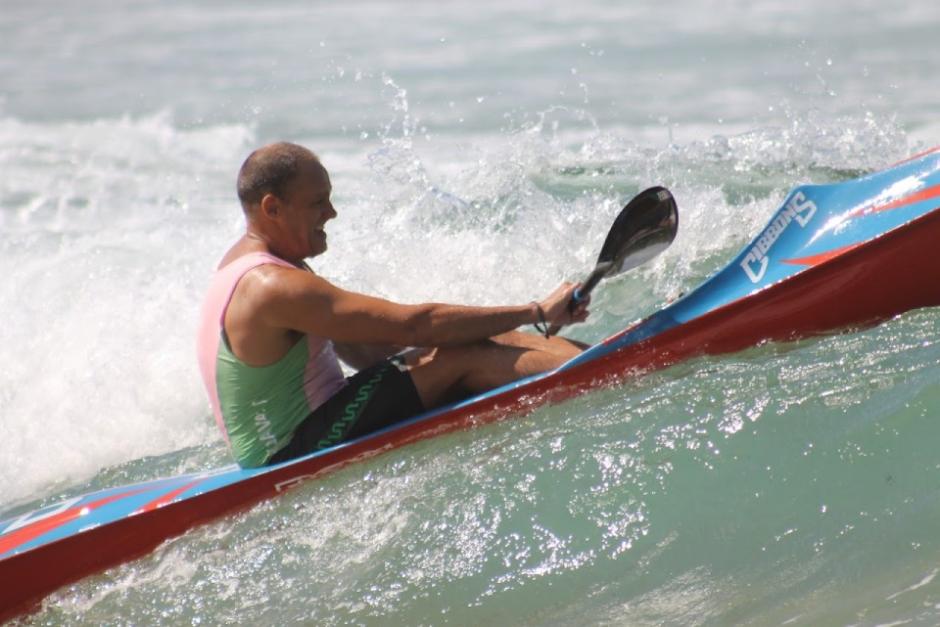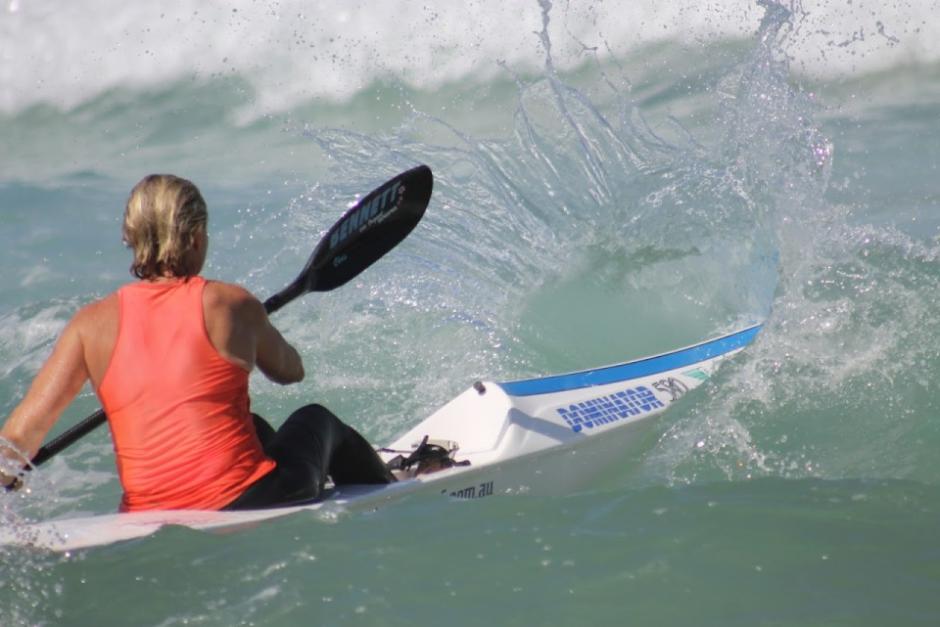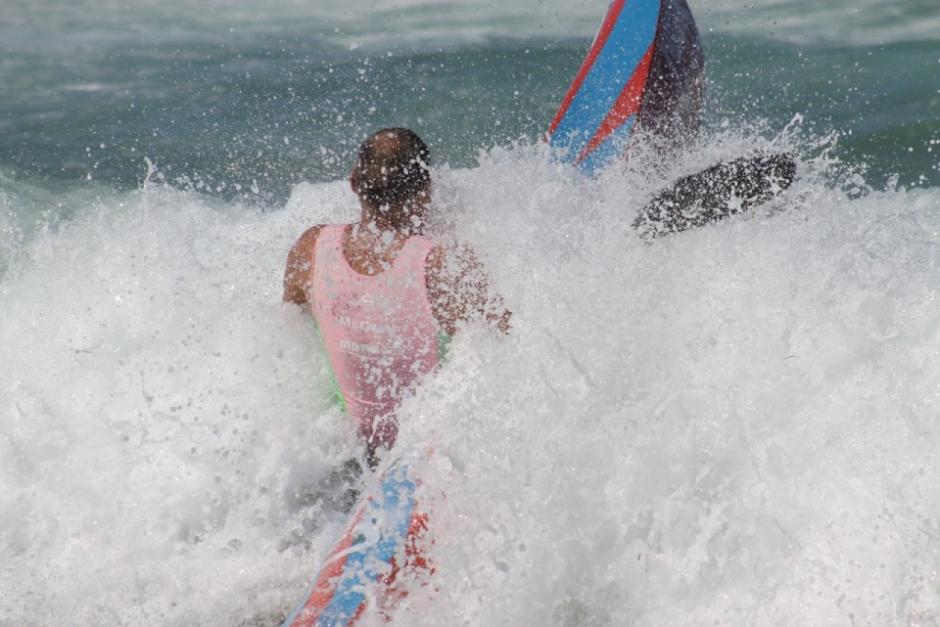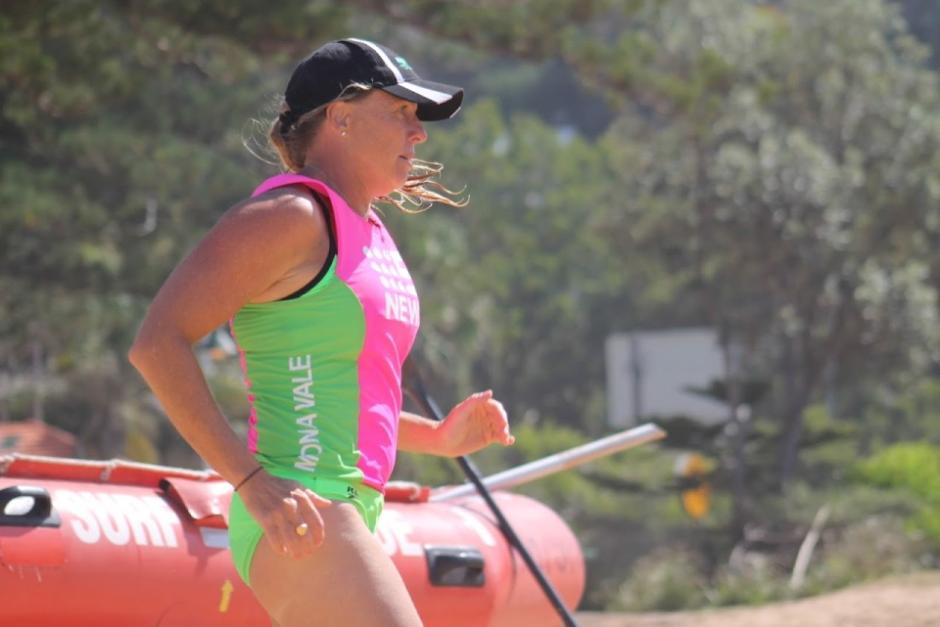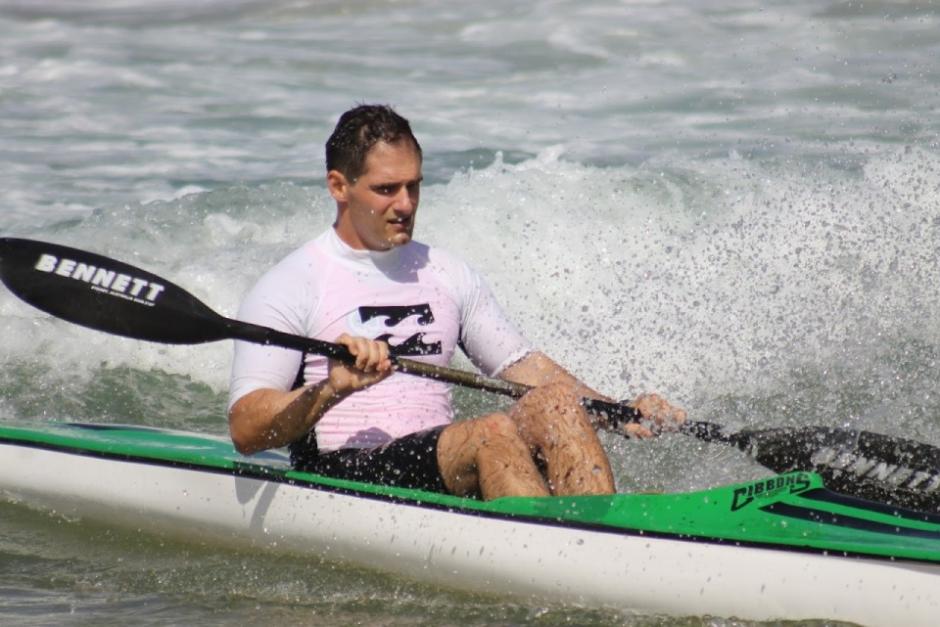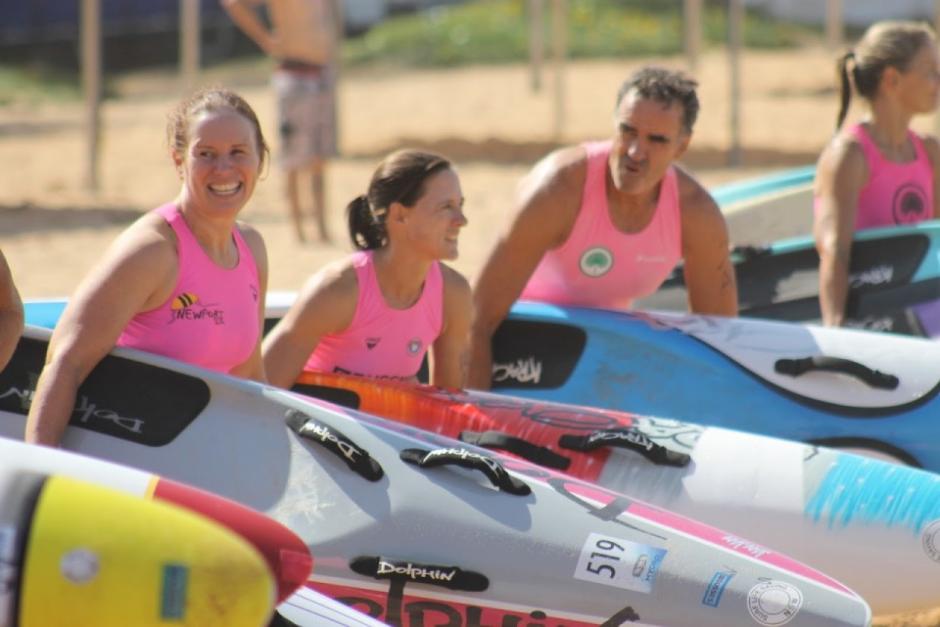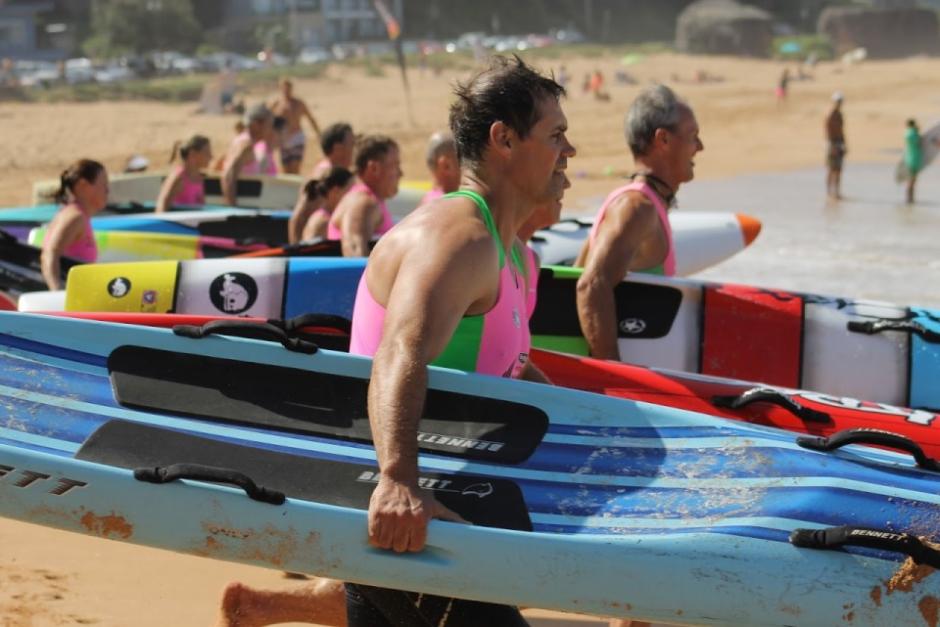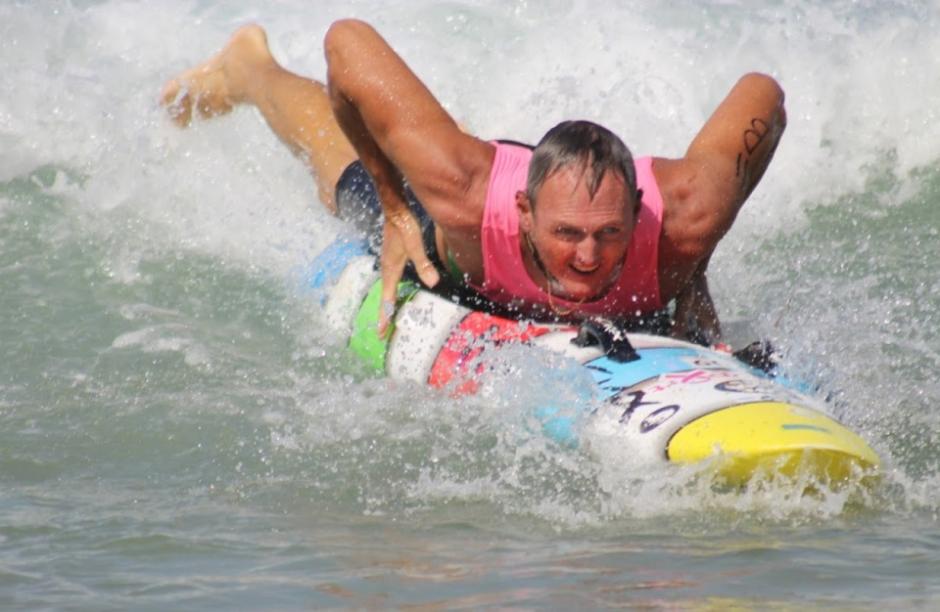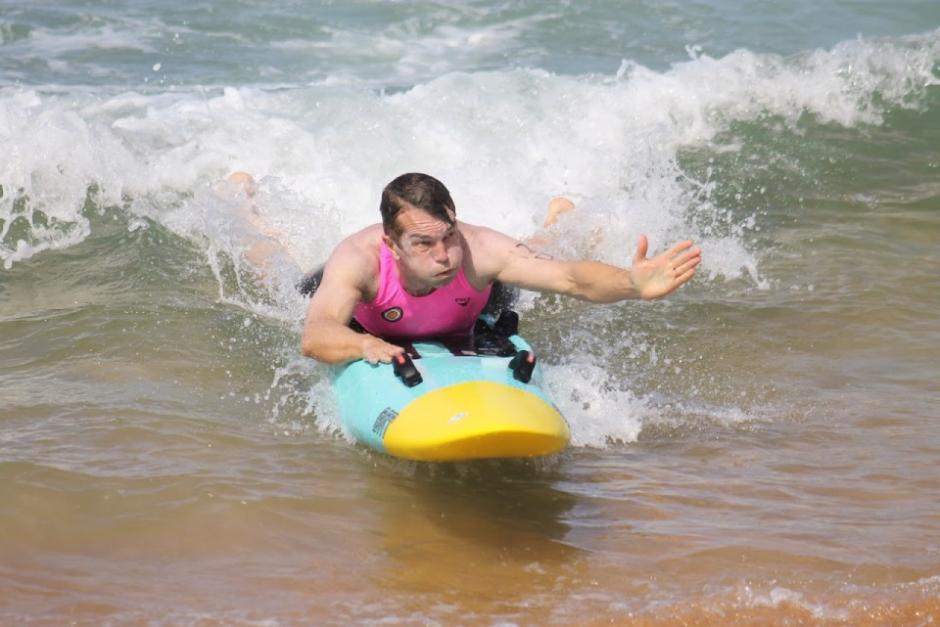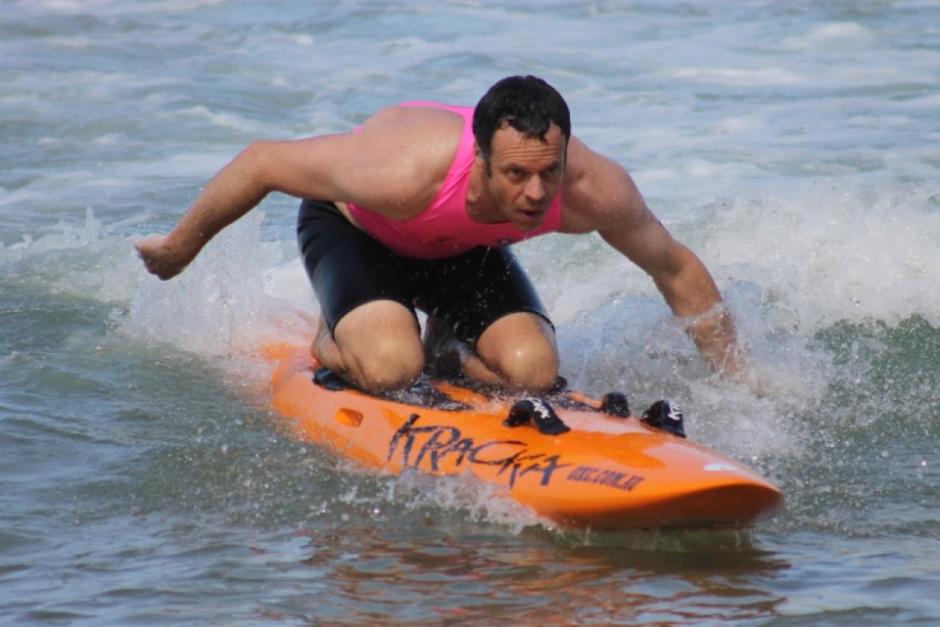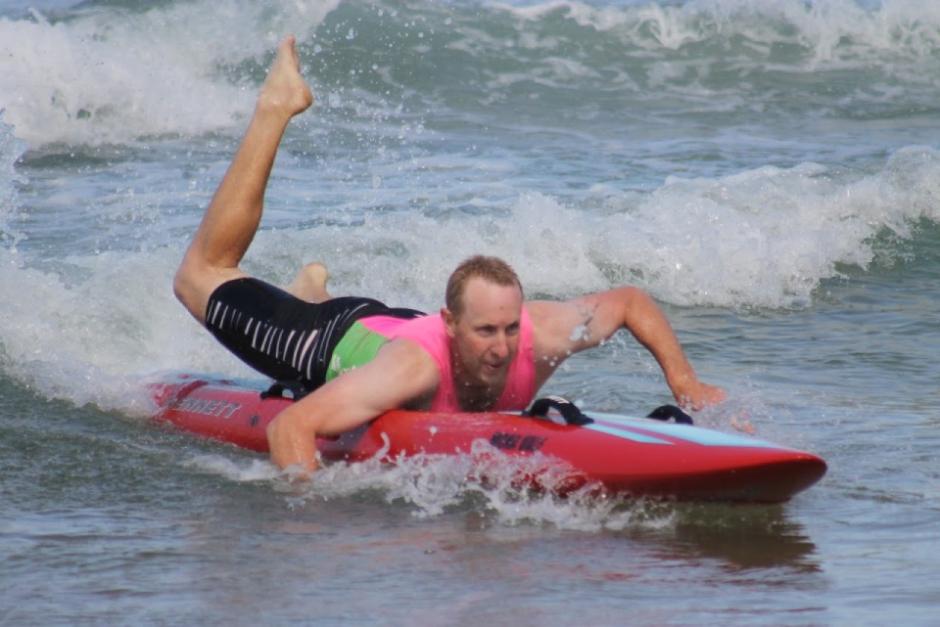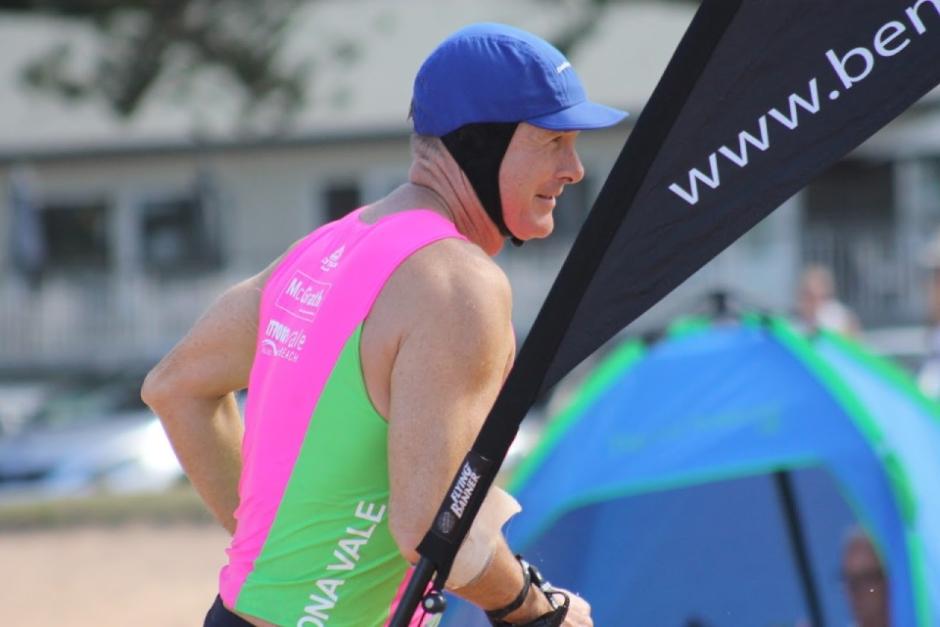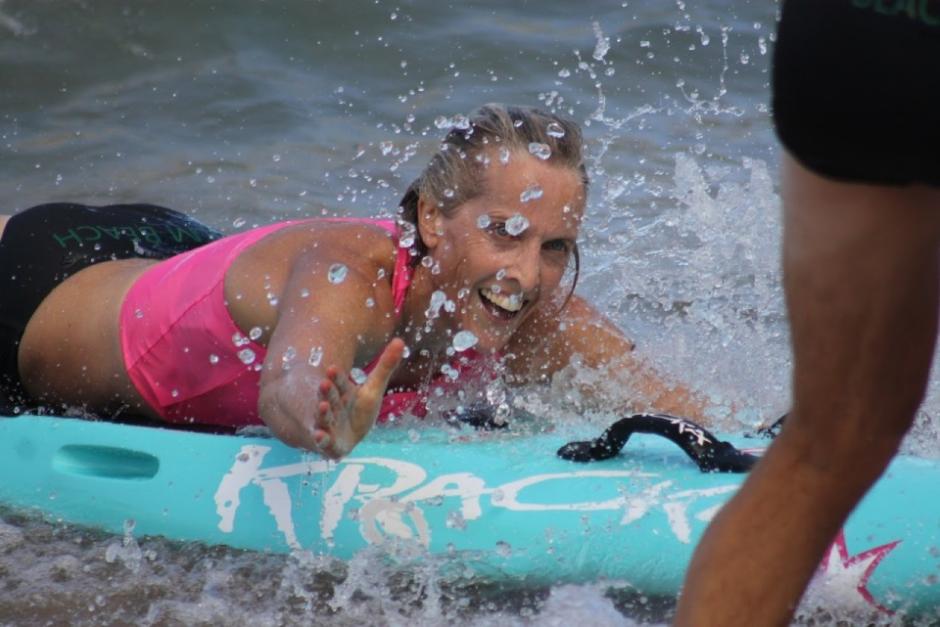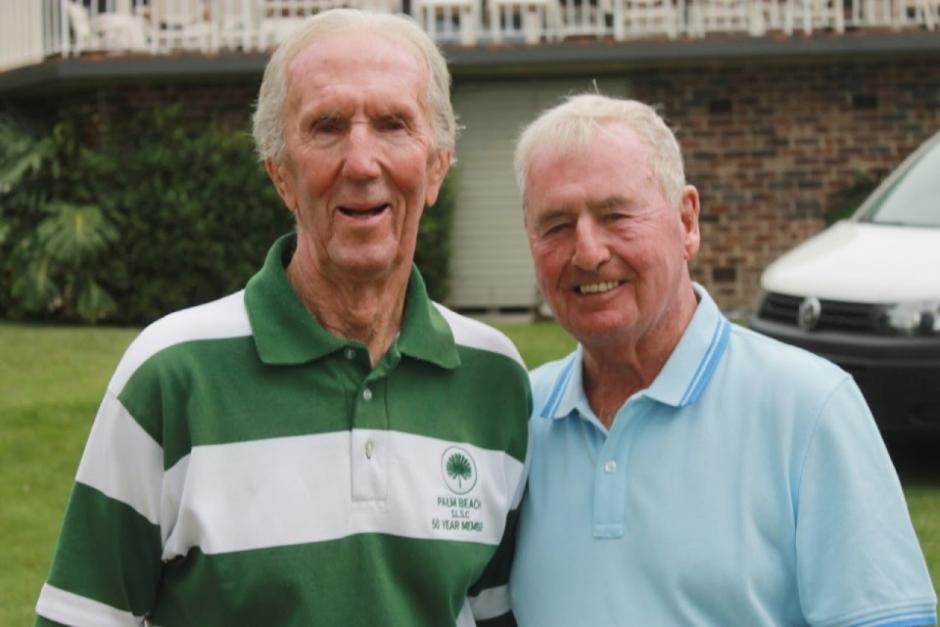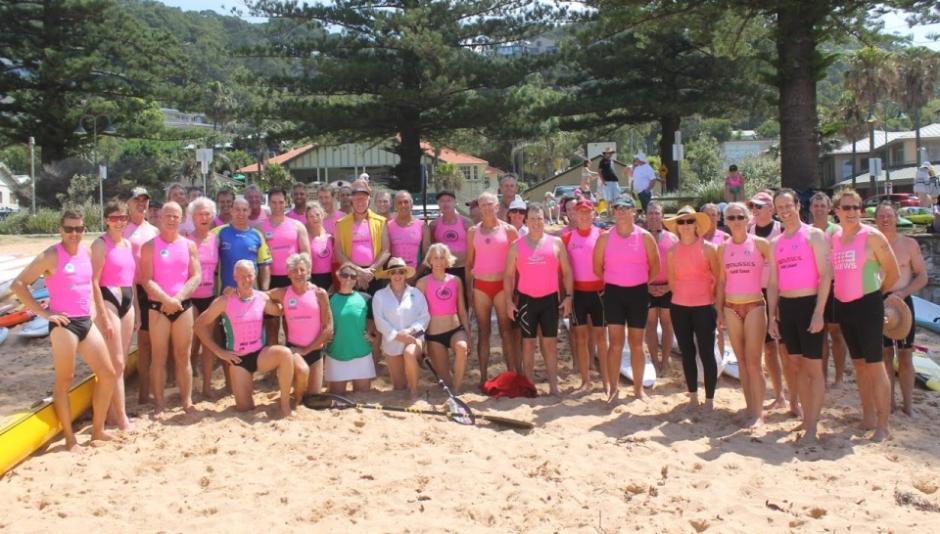 Report/Pictures by A J Guesdon, 2016.