une 7 - 13, 2015: Issue 217
Pittwater Artists Trail Winter Exhibition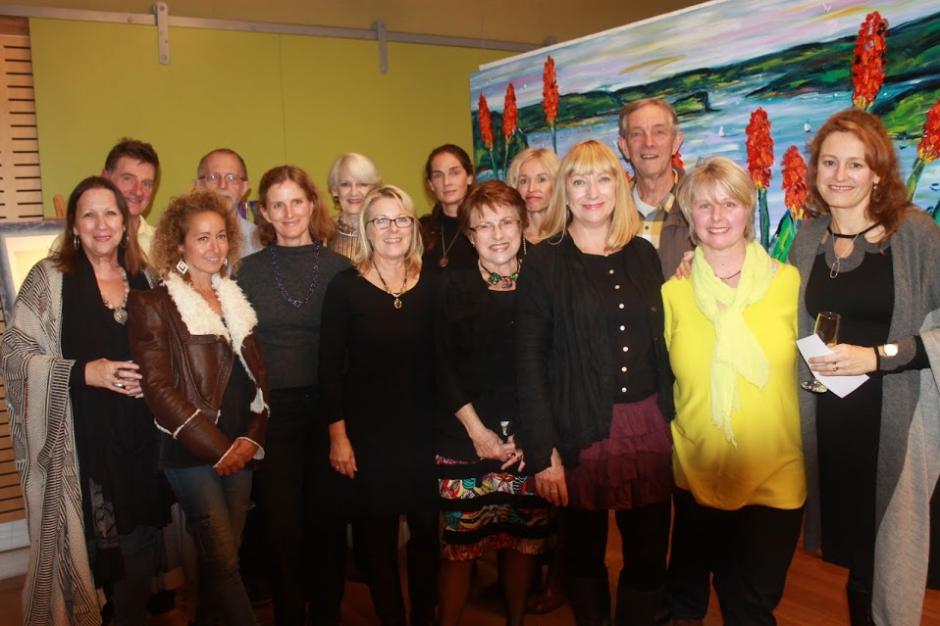 14 of the 18 artists participating in the winter exhibition:
Julie Hickson, Nada Herman, Diezel, Jill Ferrall, Peter Cameron, Elfriede Bartintsky Helen Mackay, Karen Pike, Coco Elder, Penel Bigg, Vicki Ratcliff, Wendy Grainger, Allen Goodman, Katarina Wells, Geoff Searl, Robyn Park, Sylke Claridge and Marian Purvis.
The members of the Pittwater Artists Trail are currently running their Winter Exhibition at the wonderful new Avalon Beach Surf Club.
The show features the best of the year's work by Trail artists offering painting, ceramics, flamework glass, lithographs, jewellery, encaustic painting, sculpture, and ritual objects.

The 2015 members are quite a contemporary group bringing the show an appropriate synergy with the modern architecture of the building. Recently rebuilt, the club features a beautiful exhibition space neatly positioned between its bar and restaurant which all take advantage of the spectacular 180 degree ocean views.

The exhibition began at 10am on Saturday June 6th with the official opening at 5.30pm on Saturday night with an inspiring Address by Avalon Beach Surf Life Saving Club's architect Richard Cole, who also gave some insights into the ethos behind the new clubhouse.
"From the very beginning of the design process, we were determined to make this more than just a surf club, and make it a place that engages, welcomes and is embraced by the community. " Richard said during his Address

Trail artists have donated work and goodies for a multi-prize raffle in support of the Surf Club and Pittwater Artists Trail. Entry throughout the show is free and will remain open today, Sunday, and Monday for the long weekend from 10 a.m. to 2 p.m. with all works exhibited for sale.
More on what the Architect says regarding the new clubhouse and the exhibition
HERE
Images from the Opening Night run as this week's
Pictorial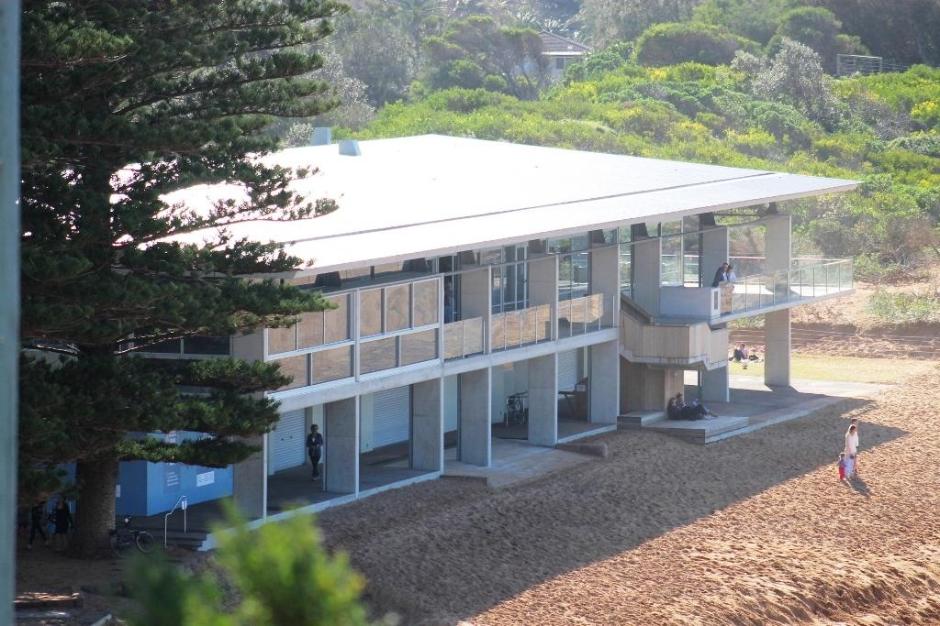 Avalon Beach SLSC Clubhouse - 6.6.2015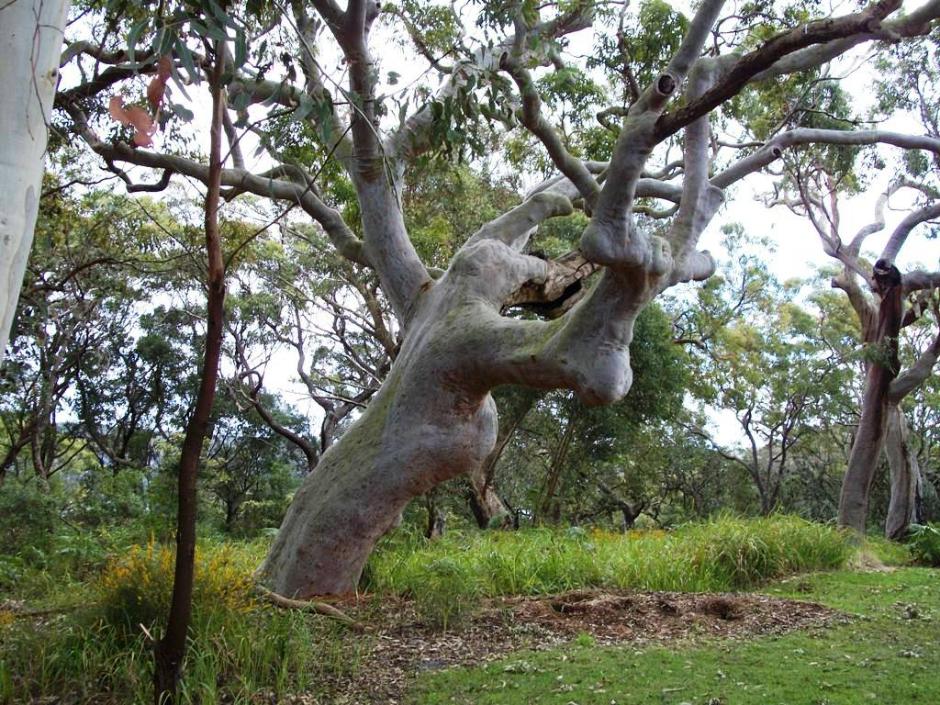 Tree Giant at Mackay Reserve - Palm Beach - Picture by A J Guesdon
In case you missed it, a 140 year old White Mahogany Stringy Bark Gum is known as the 'Patron Tree of Beecroft' was killed this week, all in aid of a development of units, and was poisoned prior to being cut down, to preempt a motion being introduced into the NSW Parliament to save the beauty.
It seems that soon the only trees of any age that will still be standing in suburban Sydney are those that have their roots in Council Reserves throughout the city. Throughout Pittwater the once thick green banks are beginning to look sparse and many with slight water views previously have taken down tree giants to increase their vista, Refuge Cove at Clareville being a good case in point.
These trees were once home to our native mammals, birds and reptiles. They provide food for the other residents of Pittwater when flowering and hold the earth together. They give privacy, scent the air with healthful eucalypt and in Summer, give coolness and shade.
As the tree above is still standing it runs here all week for those who have lost or killed their own beauties to gaze at, as they will not see a tree so tall in their front or backyard again in their lifetime, nor will their children's children.
Winter Swimming in Pittwater - Clearest, Bluest, Warmest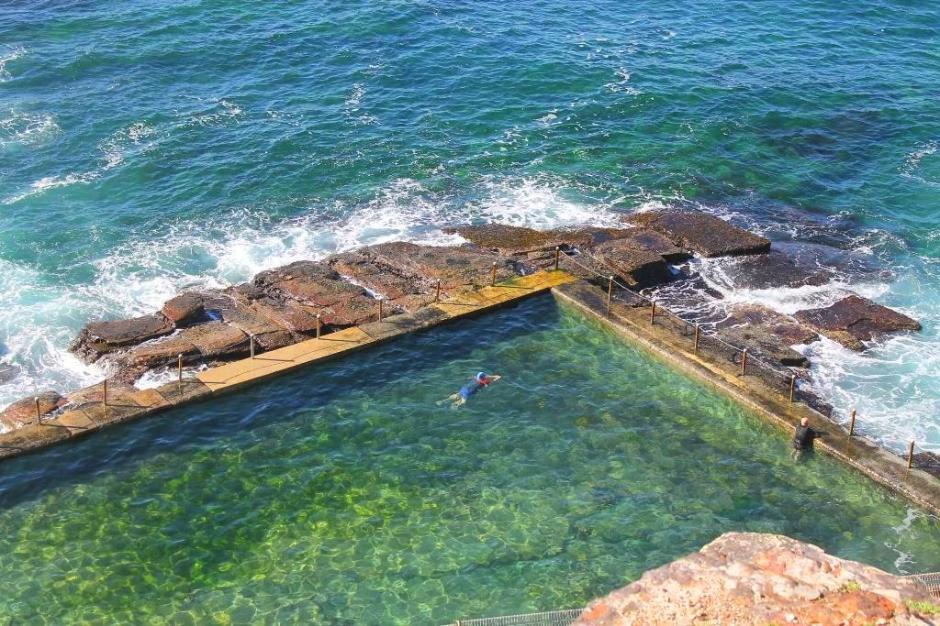 Water is very clear and clean at present
If you are one of those who swim all year round we don't need to tell you how clean and clear the water has been lately and that it's warmer in than out. Our Winter Swimmers are out in force and some, like the Pittwater Pirates and North Narrabeen Shivering Sharks, will be competing for the Northside Shield in the last month of the snowy season.
To get everyone amped up a little further we delved into Sydney's history this week and found the first inside pool, or 'Natatorium', in Pittwater street, to run as a special welcome to winter swimming page in Aquatics this week.
World Oceans Day 2015 - June 8th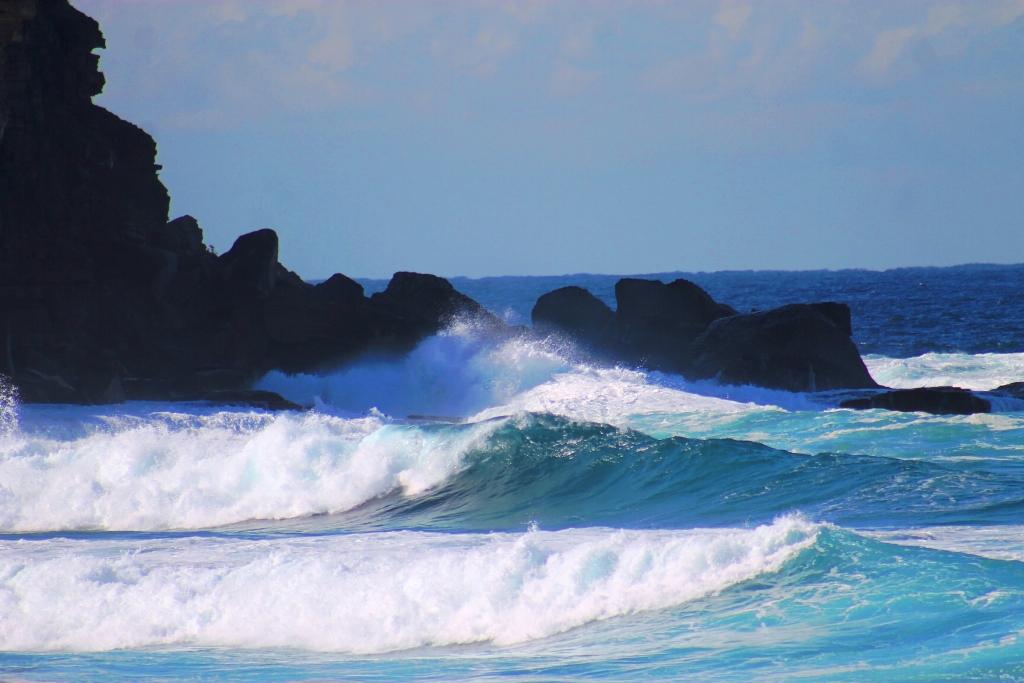 Pittwater Online News is Published 8 a.m. Every Sunday Morning and is By, For and About Pittwater - and all that adjoins her green hills and blue waters.