August 18 - 24, 2013: Issue 124
International Lighthouse Lightship Weekend at Barrenjoey on Today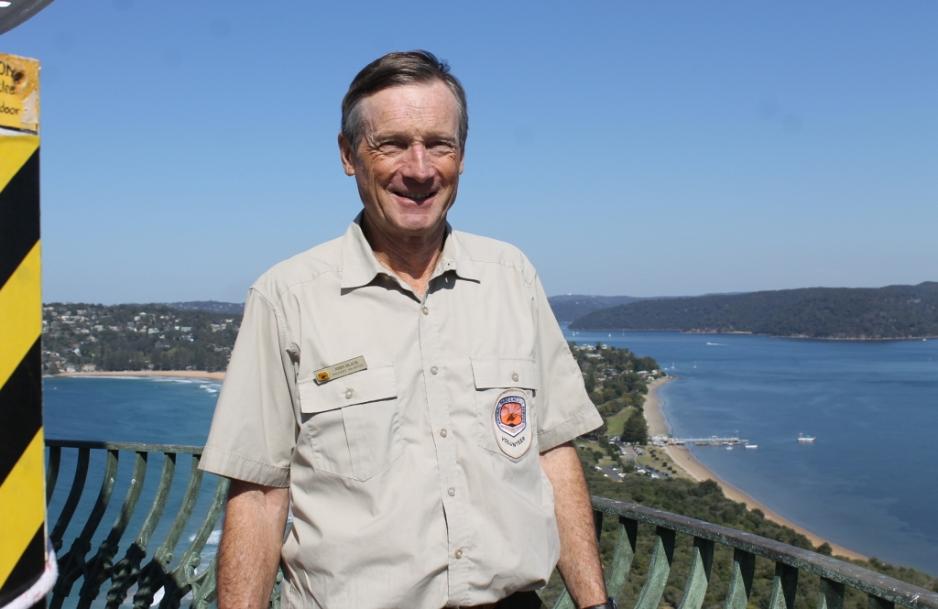 John Black, grandson of Albert Black, atop Barrenjoey Lighthouse yesterday (17.8.2013). Picture by A J Guesdon.
The twelfth International Lighthouse Weekend is on this weekend and Barrenjoey is open to visitors today! International Lighthouse Weekend is a simple way of raising the profile of lighthouses, lightvessels and other navigational aids while promoting our maritime heritage. The objective is to share awareness of lighthouses and lightships and their need for preservation and restoration, and at the same time to promote amateur radio and to foster International goodwill.
At Barrenjoey on Saturday, and again today, the Manly-Warringah Radio Society, have established a station and are speaking to people around the world. Since 2003 they have spoken to others 'joining in' on every continent except Antartica. This is a great event for families, those interested in the heritage of Barrenjoey or simply for those who are visiitng the headland. Full Report HERE
Sailability Pittwater Supported To Keep Freedom On Water Available for All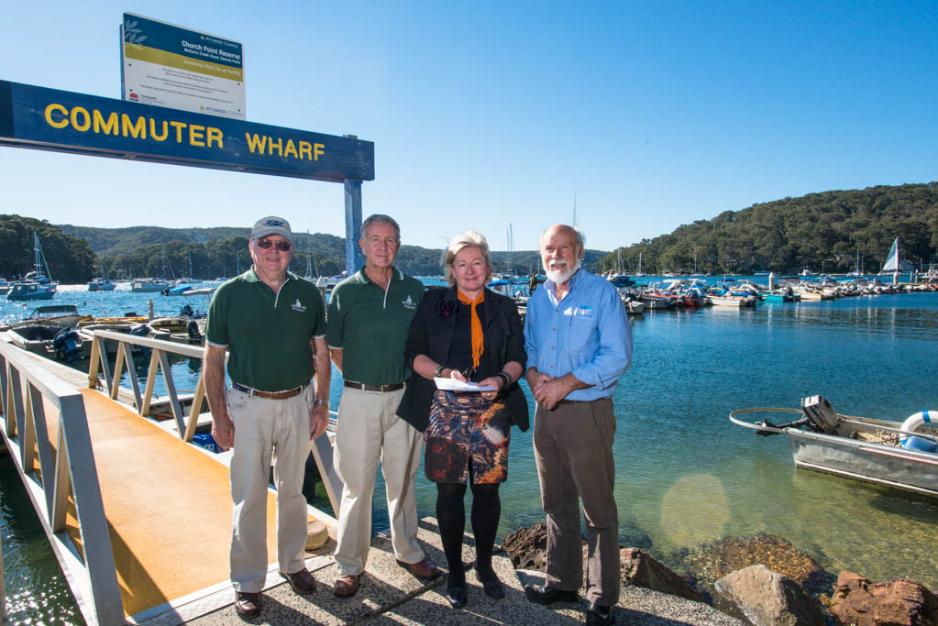 Malcolm Murray, John McCausland of Sailability Pittwater, Mayor of Pittwater, Cr. Jacqui Townsend, Tom Sims Sales Manager Sydney Marine Contracting. Picture by Michael Mannington.
Pittwater Council and Sydney Marina Contracting handed over a cheque for $2,500 to Sailability Pittwater at a presentation on Friday 16th of August. The cheque represents a bonus for finishing the new Commuter Wharf at Church Point ahead of schedule, an incentive unique to our forward thinking Council and indicative of the ethos prevailing at Sydney Marina Contracting. Full Report HERE
Pittwater Honours Those Who Have Served Australia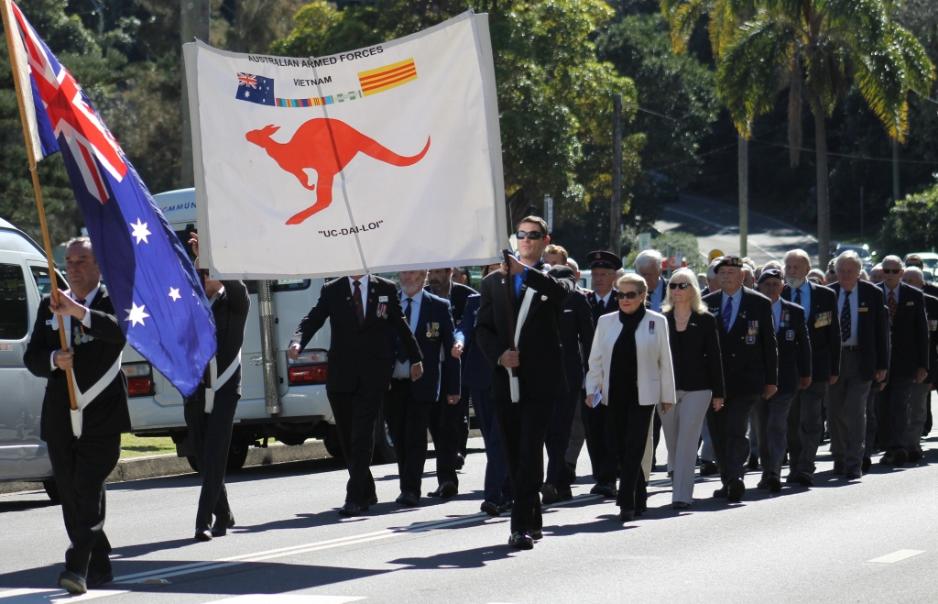 Vietnam Veterans (Northern) March from Palm Beach Ferry Wharf to Palm Beach RSL last Sunday. Picture by A J Guesdon, 2013.
Commemorative Services were held this week to honour the fallen, those still with us and those who have served in the Pacific through Victory in the Pacific Day on Thursday, 15th of August at Avalon Beach RSL and at Palm Beach RSL last Sunday when the Vietnam Veterans (Northern) held their annual March and Service. Today, 18th of August, is the official Vietnam Veterans Day, the day originally known as Long Tan Day, chosen to commemorate the men of D Company, 6RAR who fought in the battle of Long Tan in 1966.
Our reports: Vietnam Veterans Day (Northern) 2013 and Victory in the Pacific Day 2013
Honeyeaters Paradise - Birdsong Is A Lovesong at this Time Of Year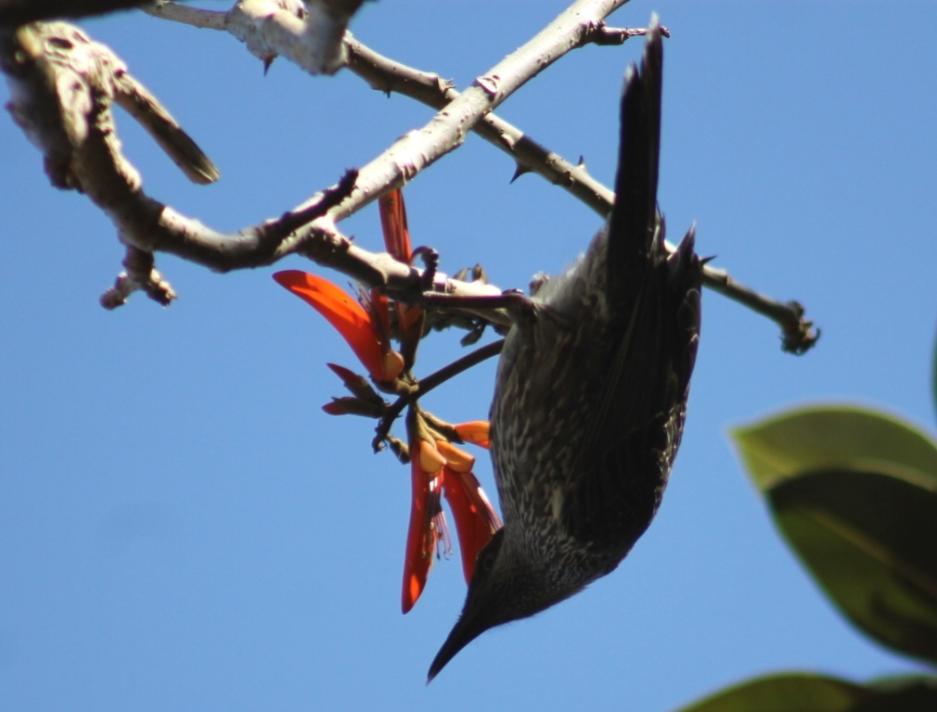 Wattlebird Feasting on nectar at Barrenjoey, (17.8.2013). Phicture by A J Guesdon, 2013
When you see birds chasing other birds away from 'their trees', or flying around with twigs and feathers in their beaks, or hear them singing a little softer to a mate just one foot away in the branch beside them, you know Spring is most definitely springing and the love season has commenced. Birders Paradise HERE