July 14 - 20, 2013: Issue 119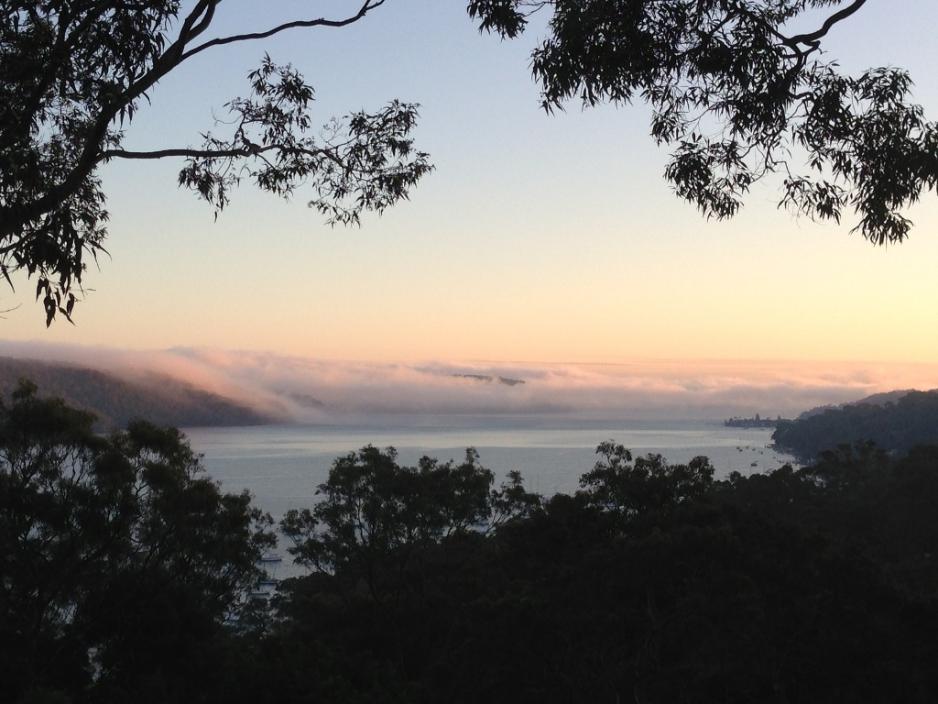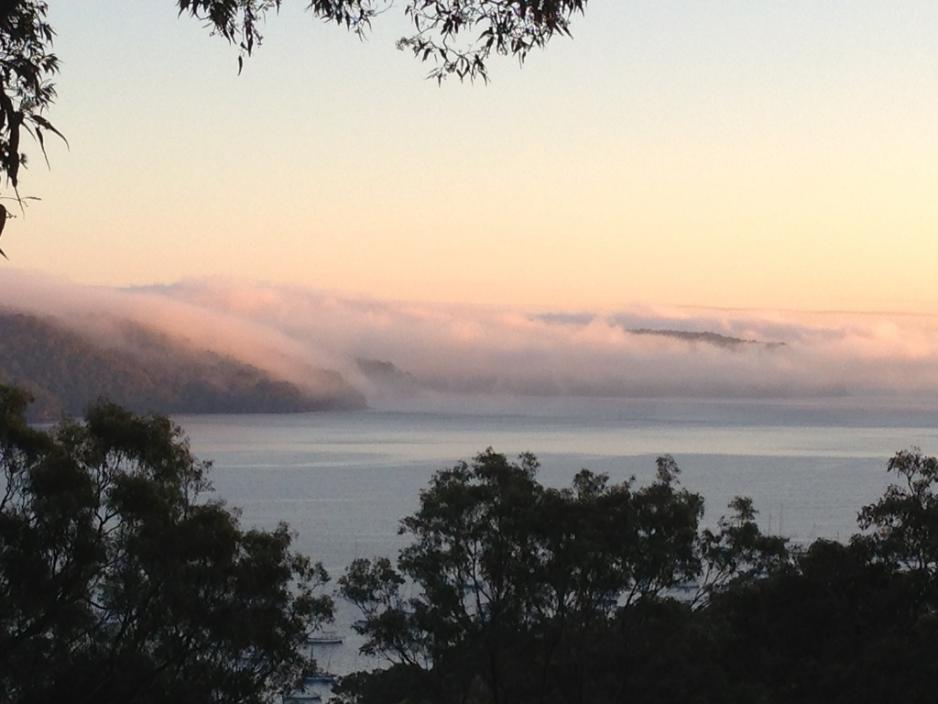 Fog over the Pittwater Estuary, 11.7.2013. Photo by Christine Hopton, 2013.
These beautiful photographs taken by Christine Hopton, President of Avalon Beach SLSC, show how the estuary looks on a foggy morning. Taken at sunrise on the 11th of July, 2013, they epitomise how great it is to be in Pittwater even on cold frosty mornings. Huge thanks to Chris for sharing these.
Australia is one of the few places in the world that has wildflowers that bloom all year round and the Winter wattles that brighten the bush in Pittwater are coming out now; a sure sign that Spring will definitely return. We also have a number of birds of the tree, water and ground who are quite happy here all year round.
This week we trudged beside estuary and creeks, climbed hills, lingered at the beach and escaped into the bush reserves to bring you a few sights of Winter In Pittwater.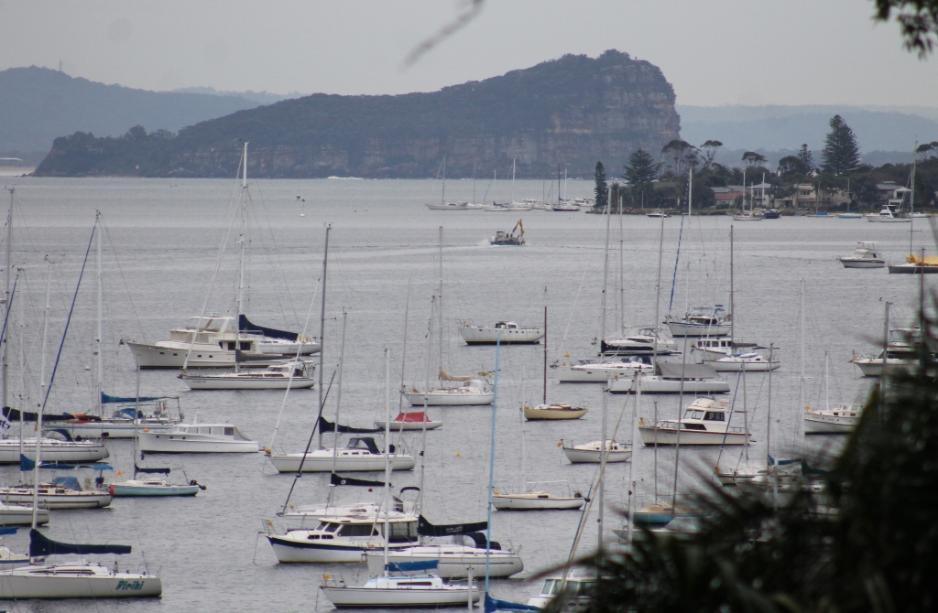 View to Lion Island from Clareville, grey Wednesday morning, 10.7.2013. Photo by A J Guesdon.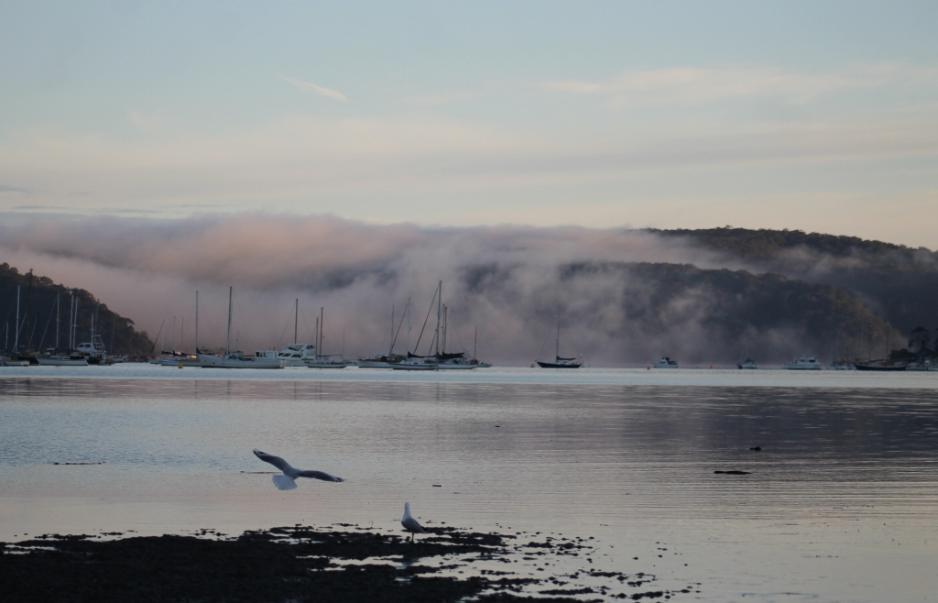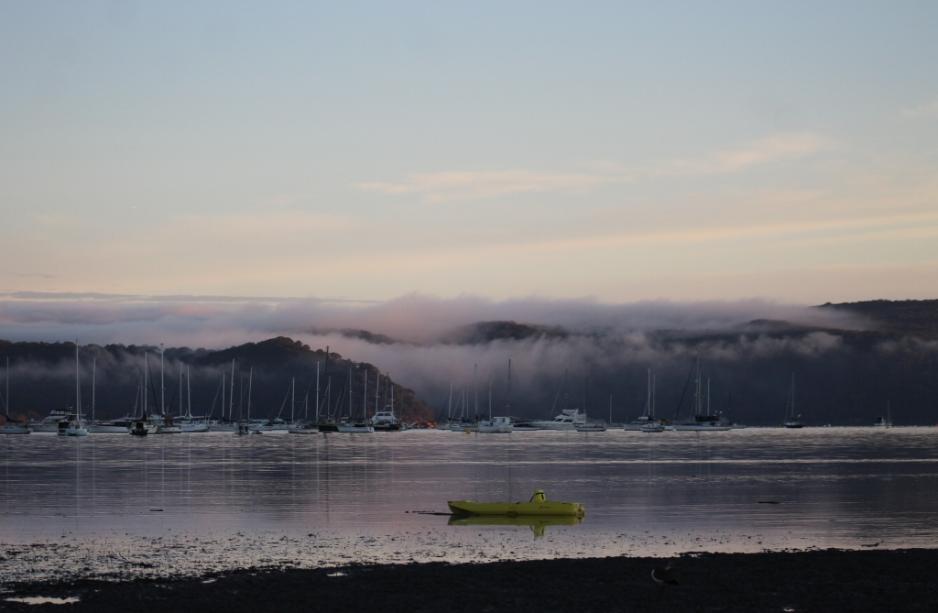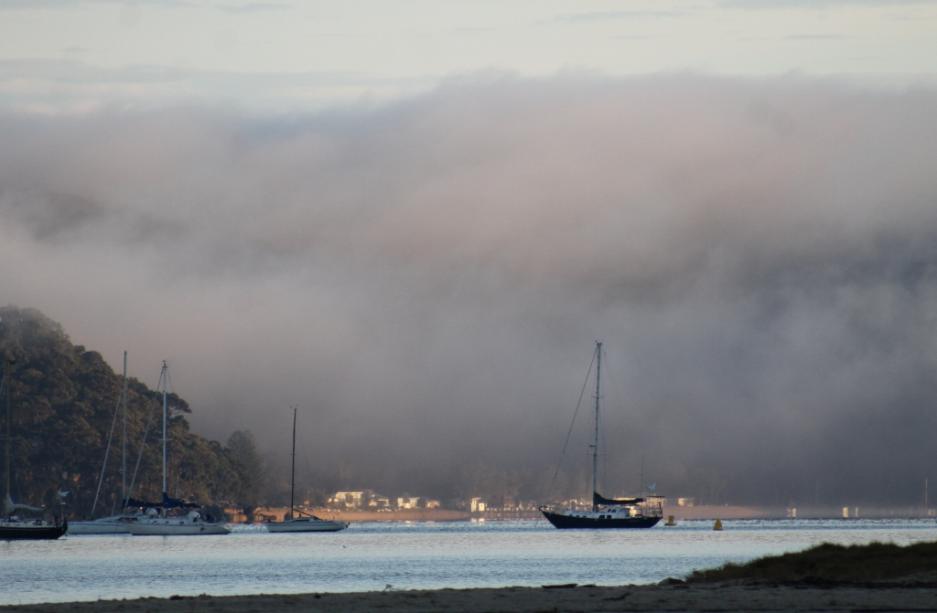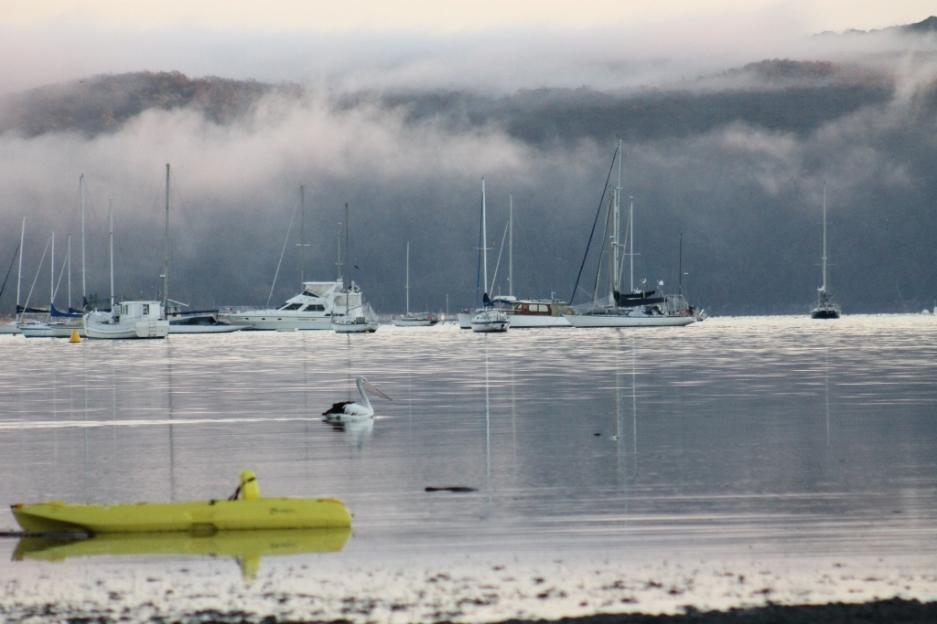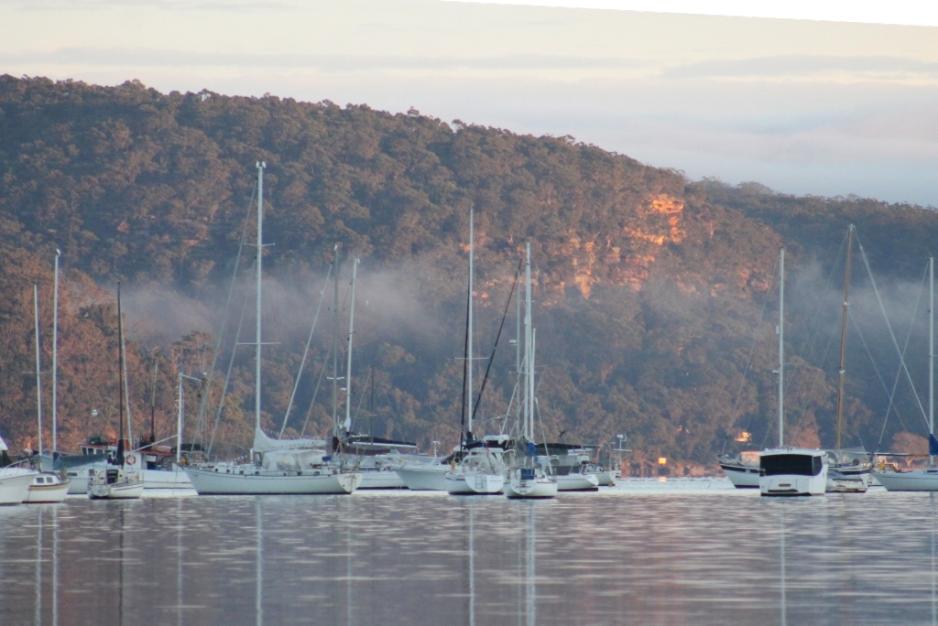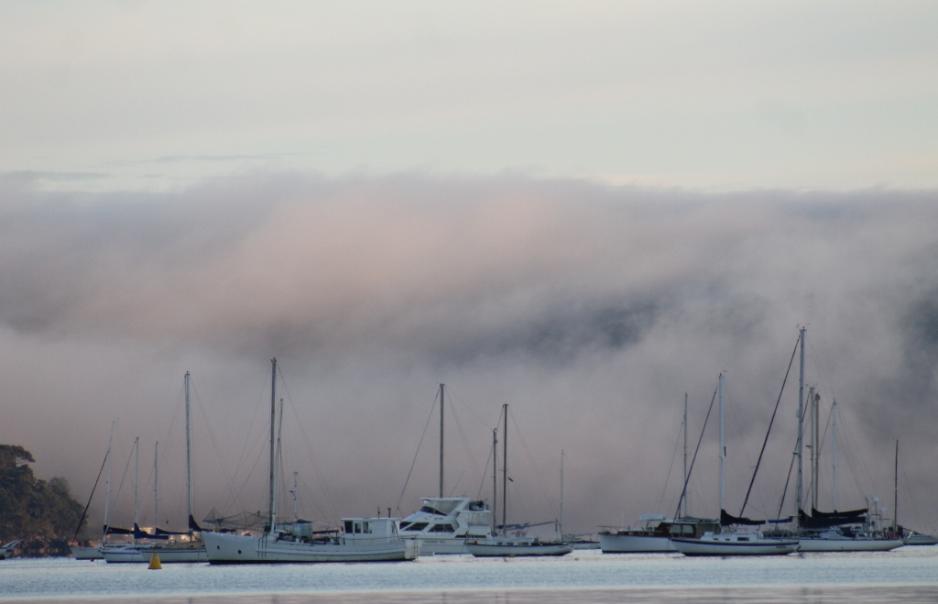 Fog Pictures 12.7.2013 by A J Guesdon, 2013.
Winter = Naturally Gold Flowerings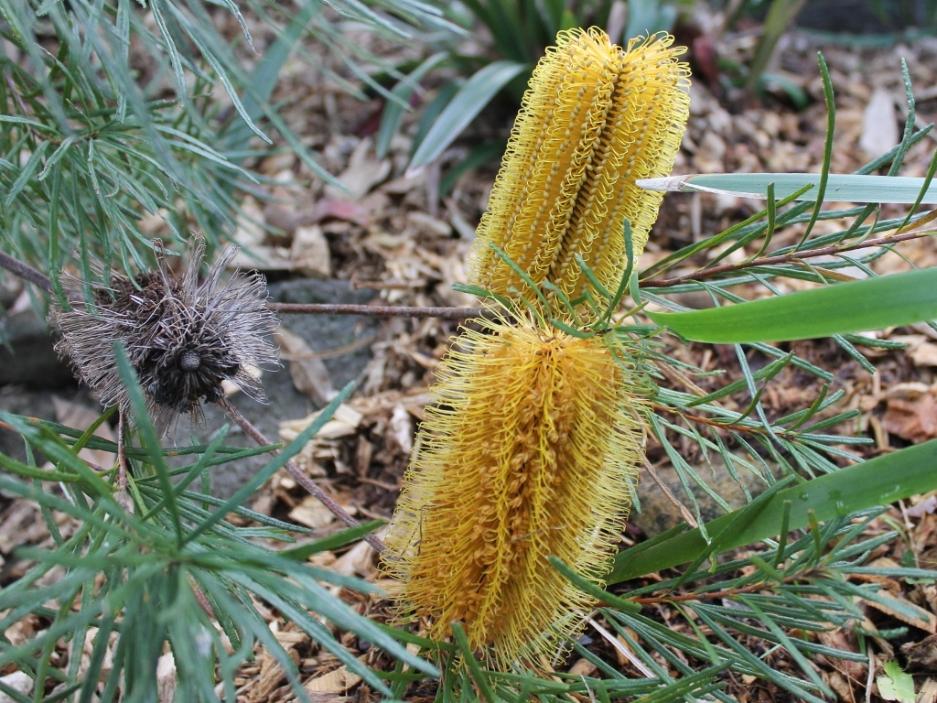 Winter Golds -
Banksias
, Winter Wattles -
Coastal Wattle (
Acacia longfolia
) and second below;
Sweet scented wattle (
A. suaveolens
)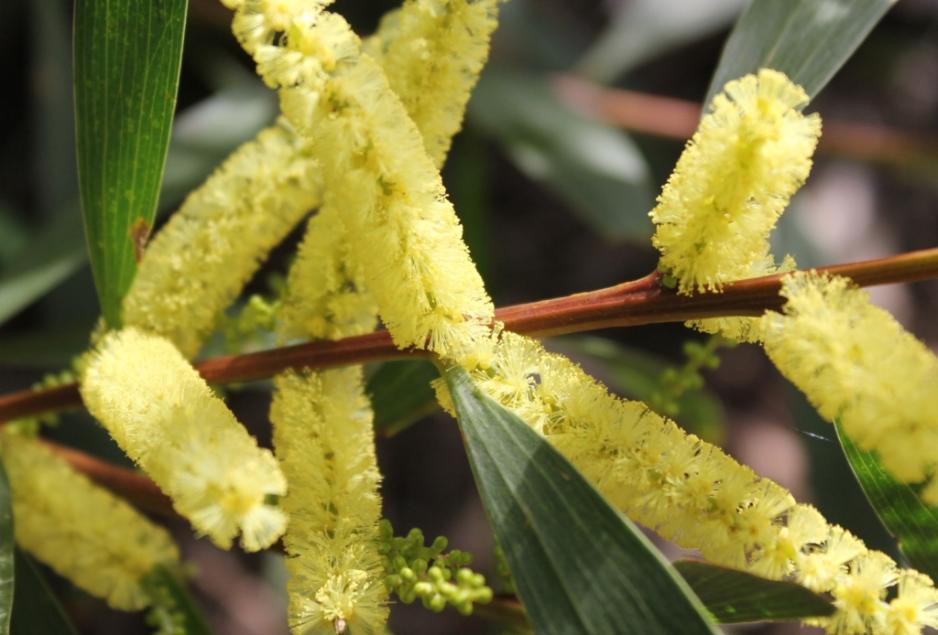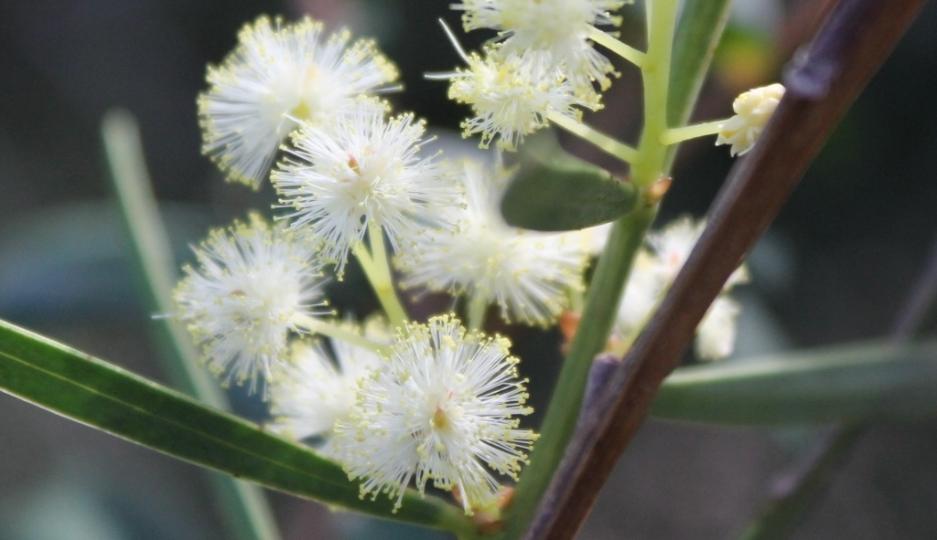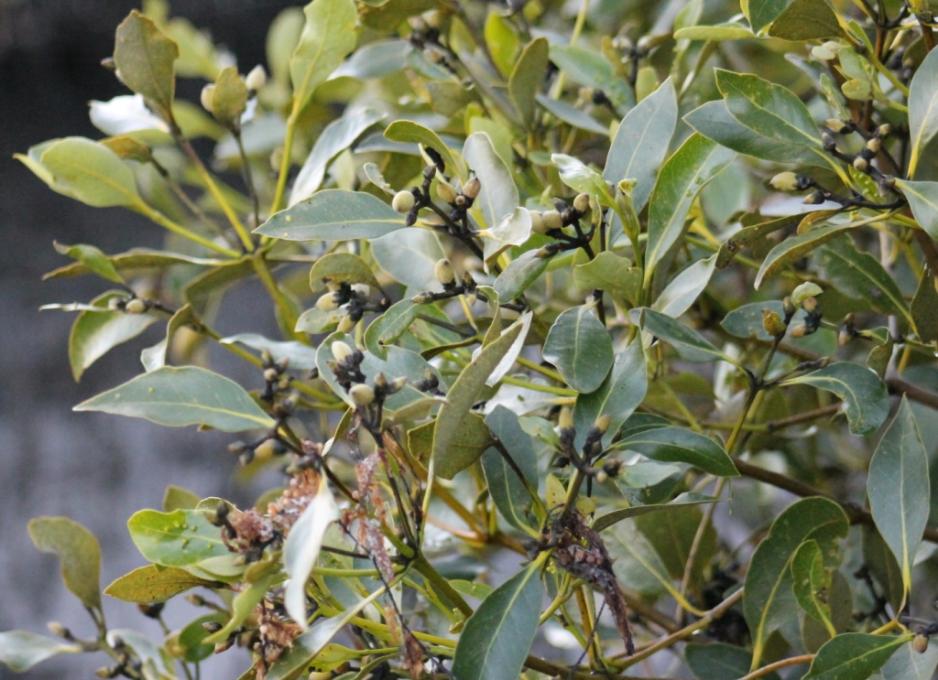 Grey and White Mangroves (Avicennia marina) fruiting.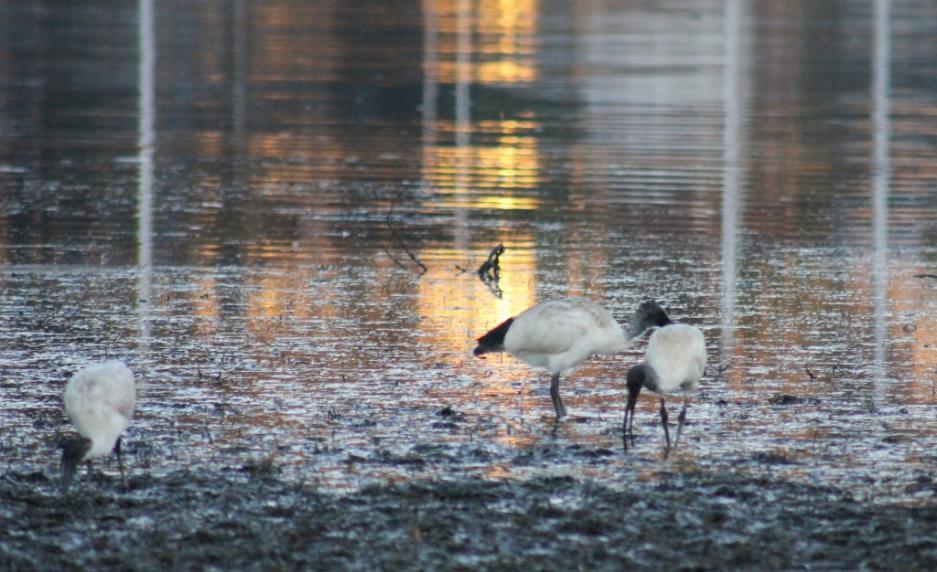 Knee deep in estuary mud among the dawn feeding resident Australian White Ibis (
Threskiornis moluccus
)at Careel Bay Wetlands. Photo by A J Guesdon.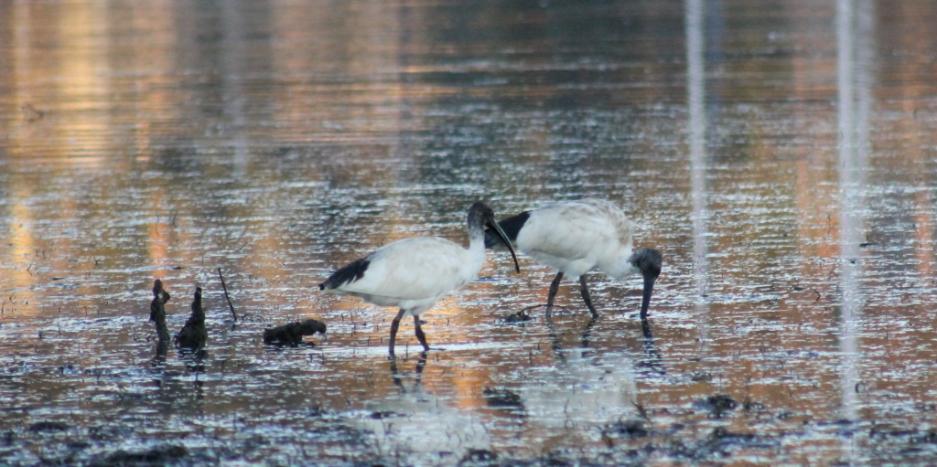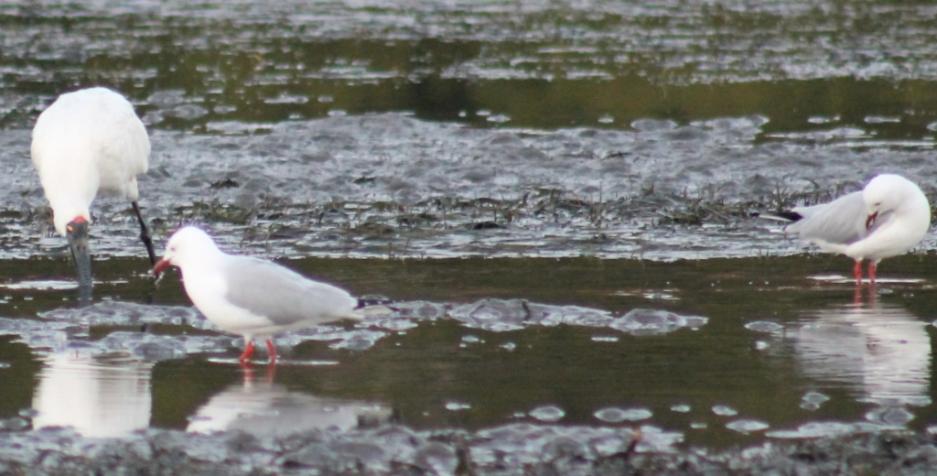 Royal Spoonbill (Platalea regia) finding fish with Red-billed Gulls (Chroicocephalus scopulinus) and Black-tailed Gull(Larus crassirostris), dawn at Careel Bay.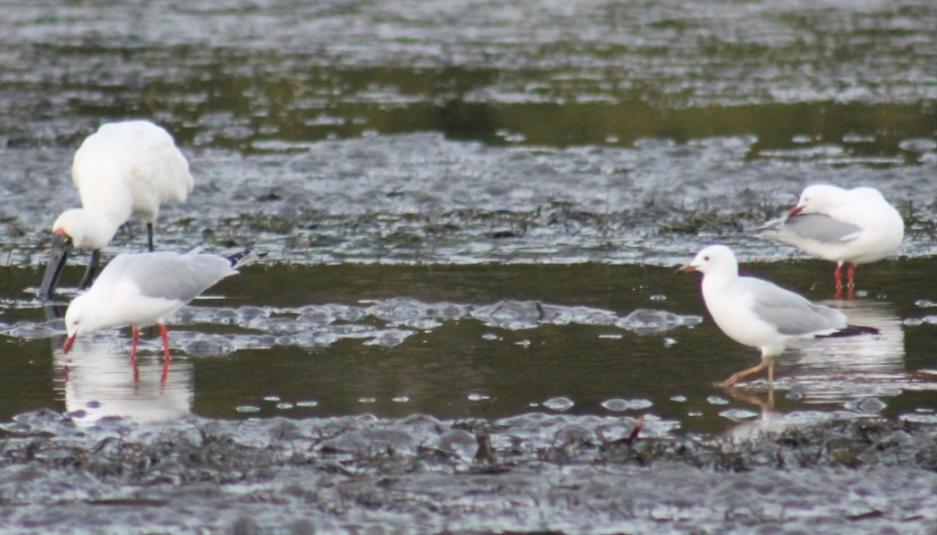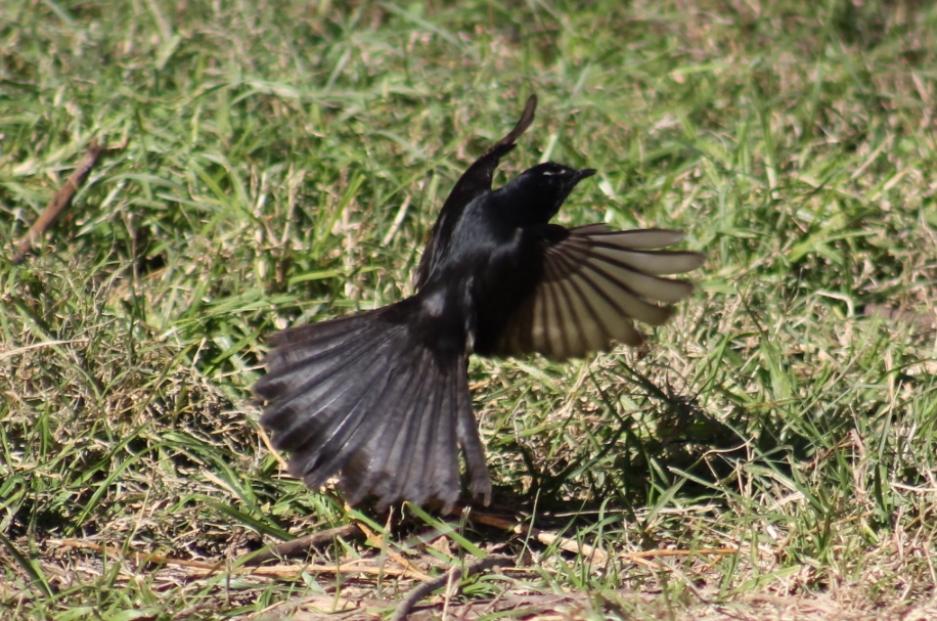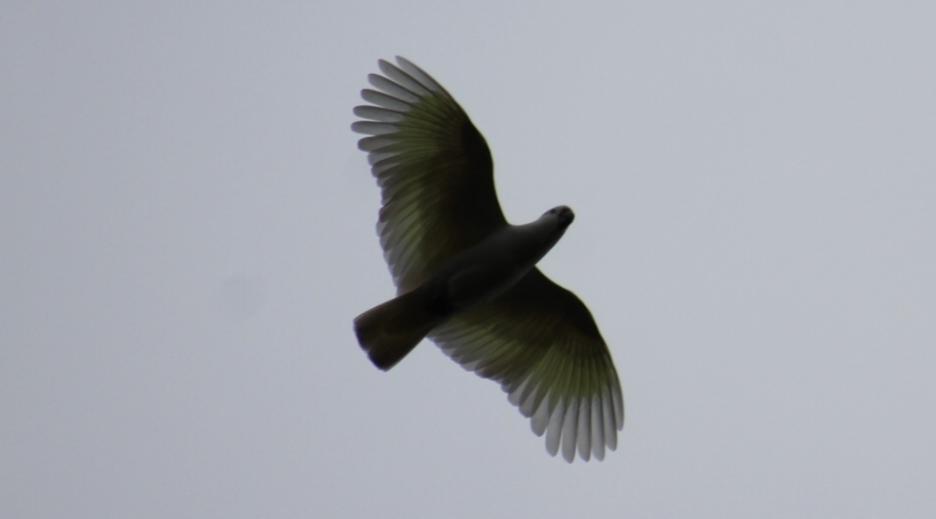 Sulphur Crested cockatoos are year round residents. Photo by A J Guesdon, 2013.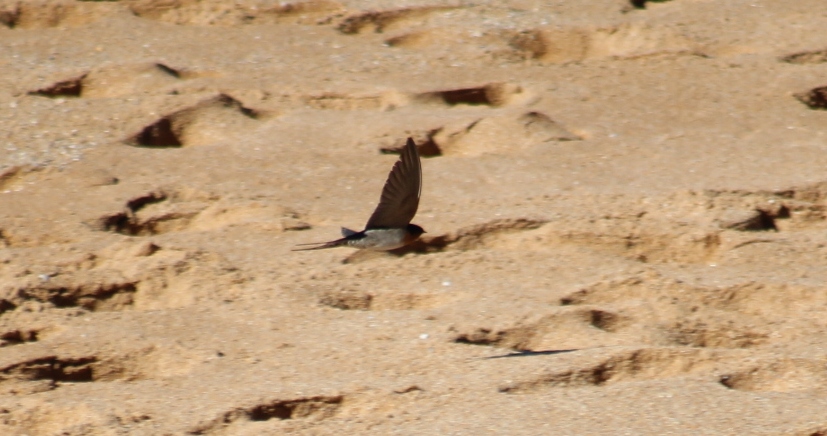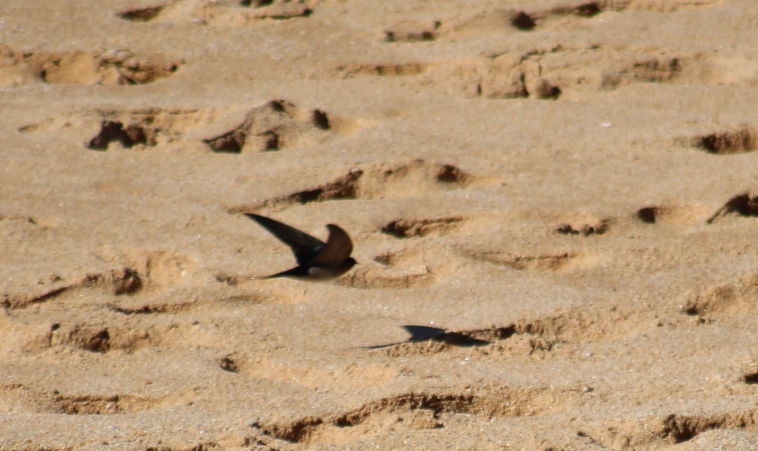 Swallow flitting over the sand, Avalon Beach, 8.7.2013. Photo by A J Guesdon, 2013.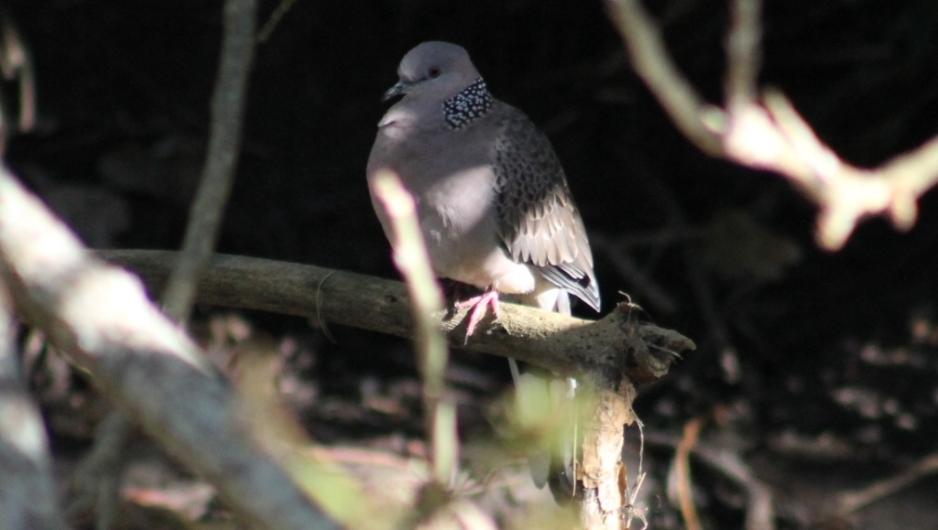 Sunny spot among the mangroves - Spotted Dove (Streptopelia chinensis). Photo by A J Guesdon, 2013.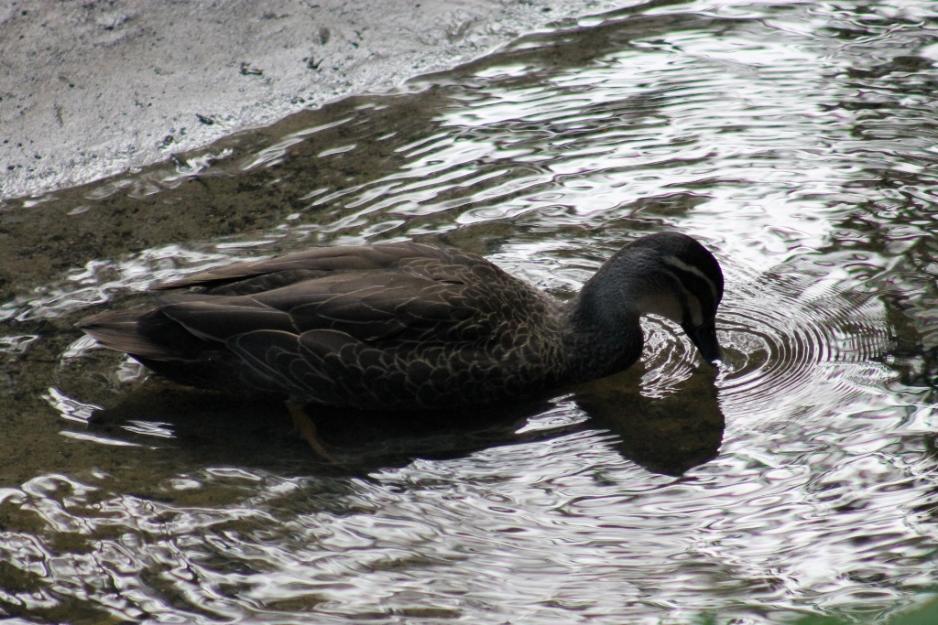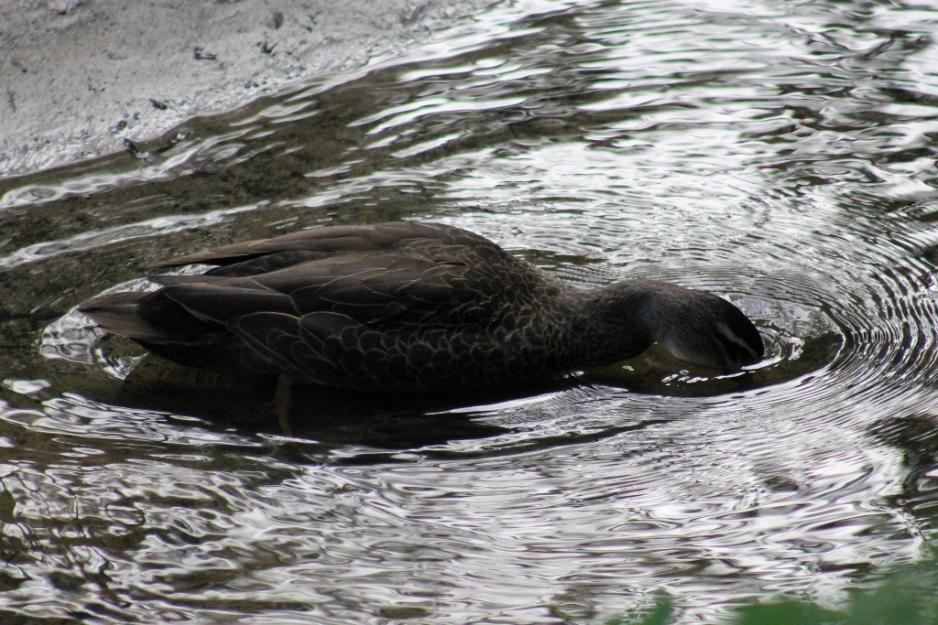 Pacific Black Duck (Anas superciliosa), Careel Creek 8.7.2013. Photo by A J Guesdon, 2013.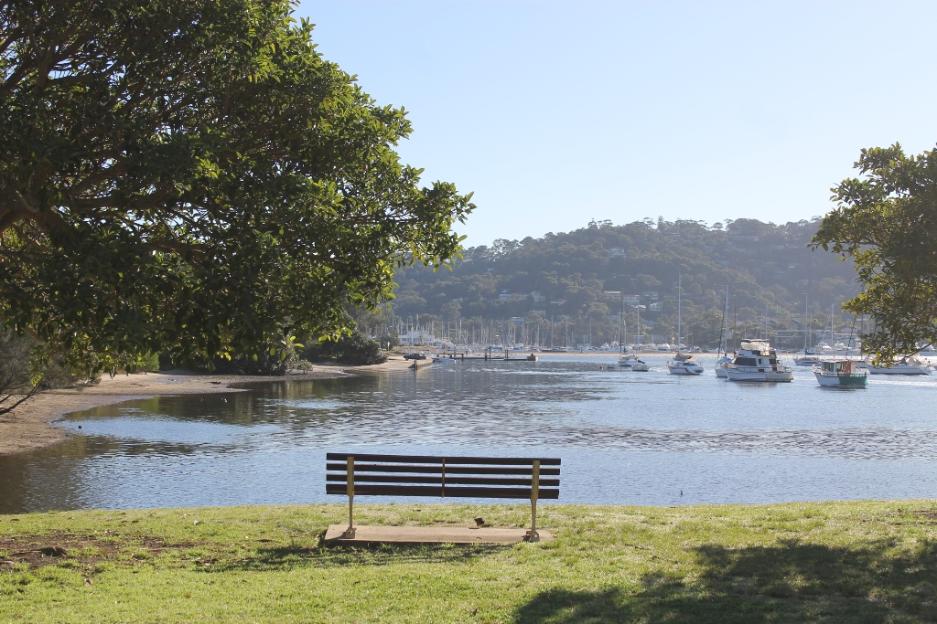 Winnererremy Bay, Mona Vale. Photo by A J Guesdon, 2013.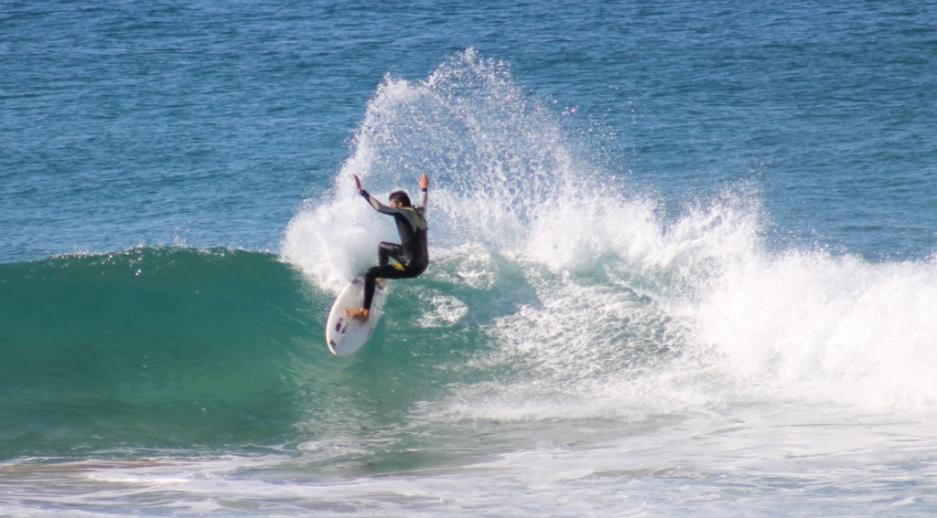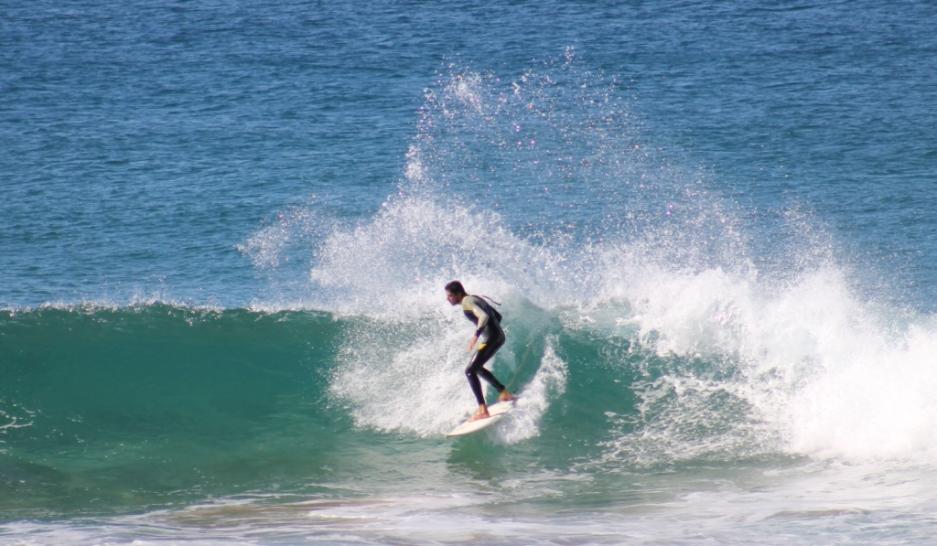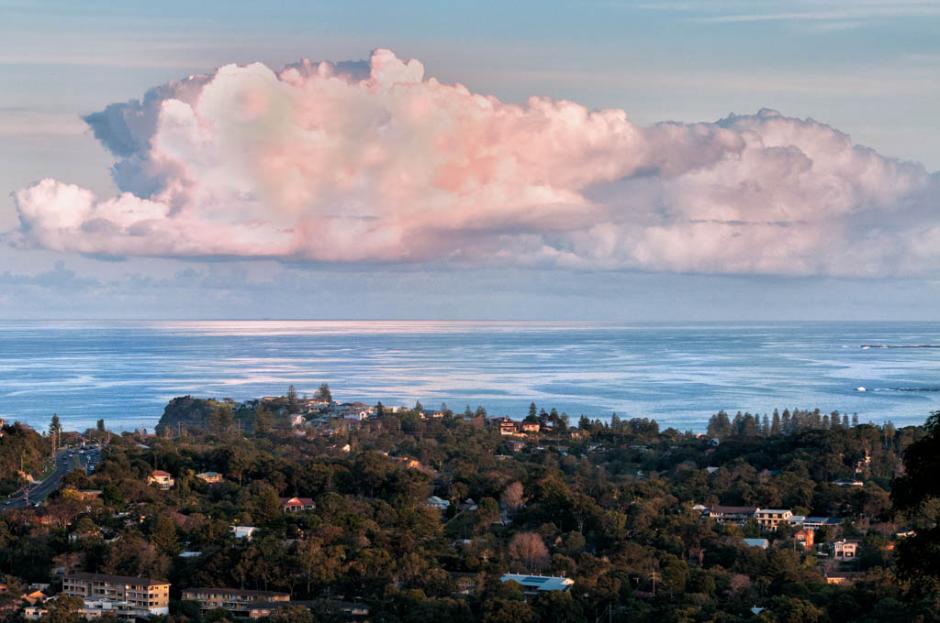 Dusk over Bungan Beach. Photo By Michael Mannington, 10.7.2013.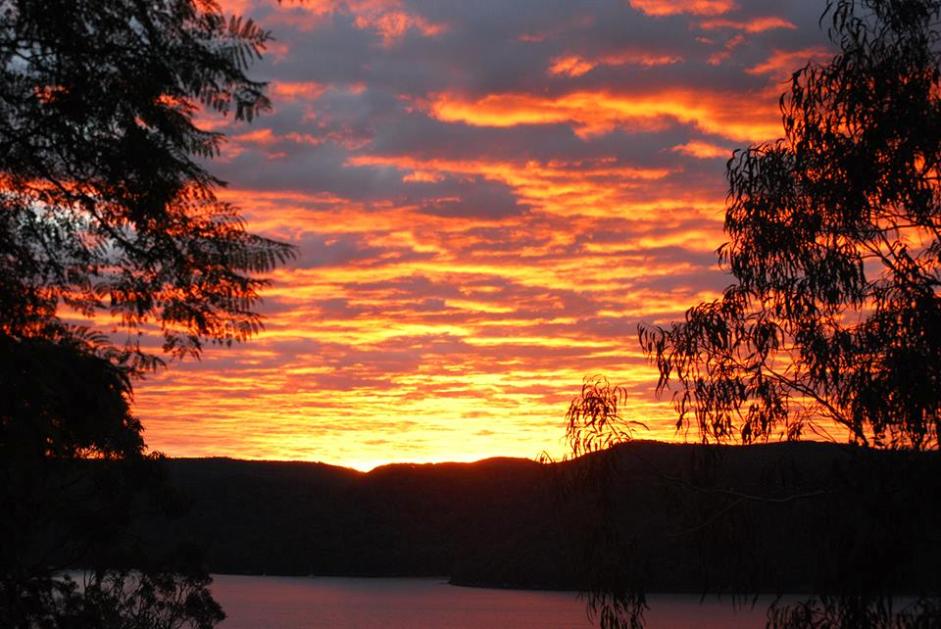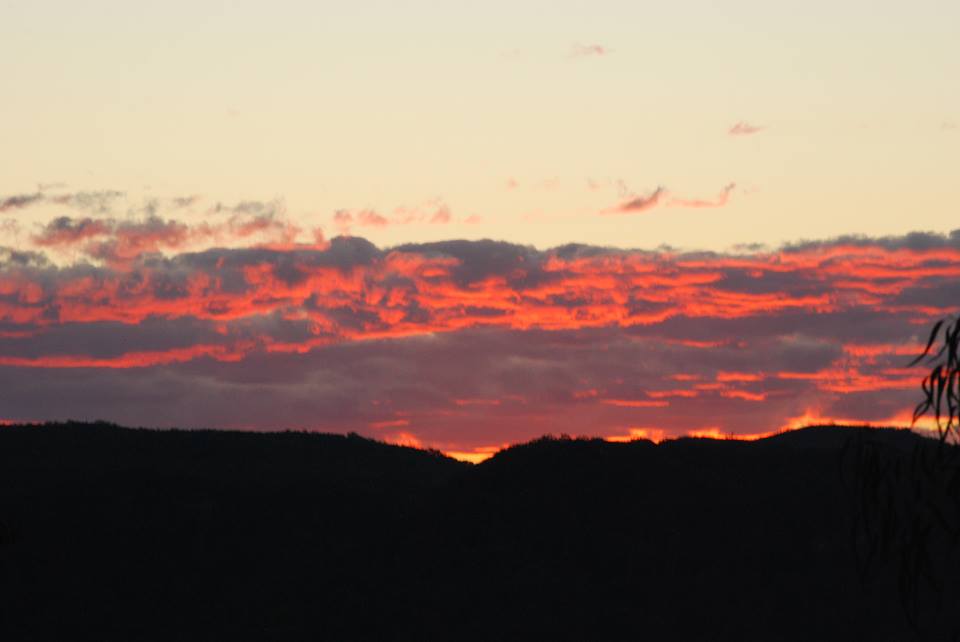 Photos by Christine Hopton, A J Guesdon, Paul Wheeler and Michael Mannington 2013.