August 28 - September 3, 2011: Issue 21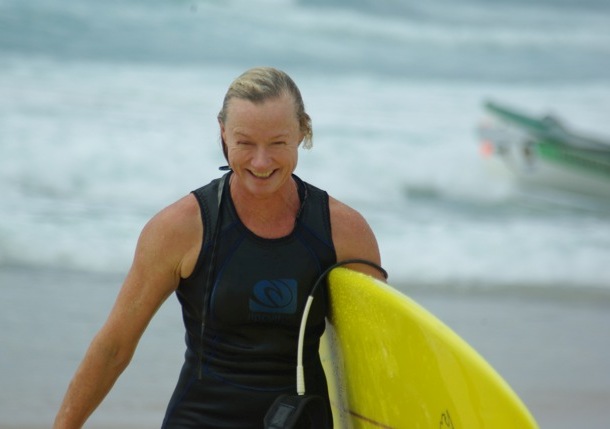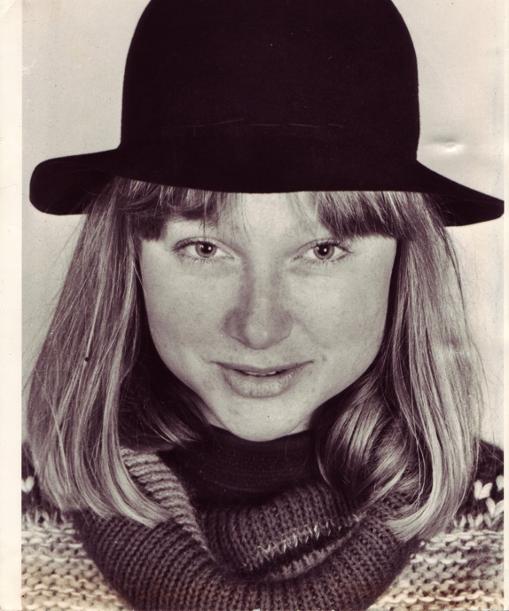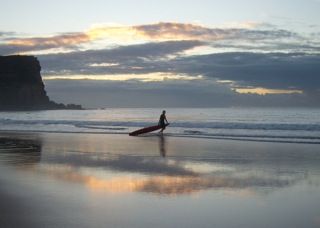 All Images Above and Large Below Copyright Christine Hopton and Avalon SLSC, 2011. All Rights Reserved.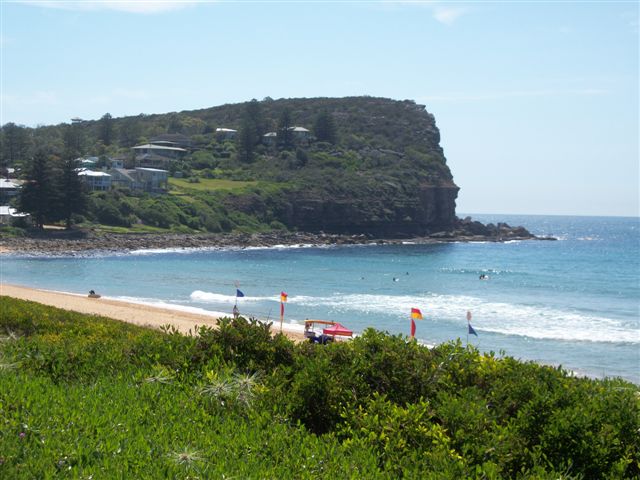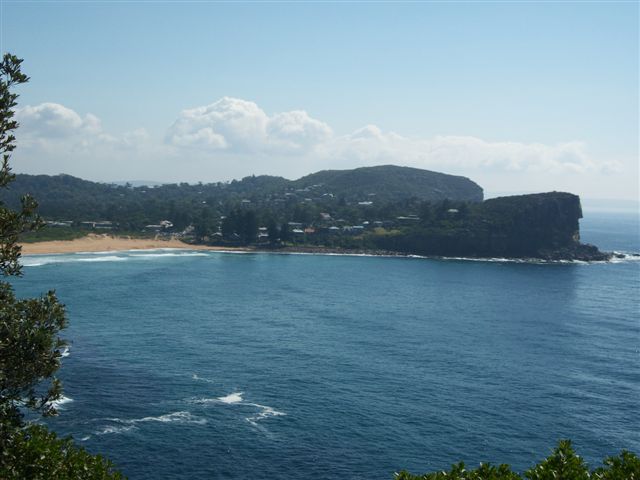 Christine Hopton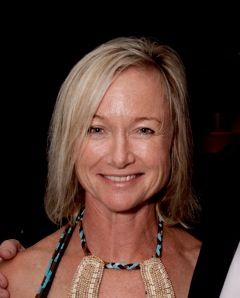 The Surf Life Saving 2011-2012 Season will commence with Patrols returning to all beaches from September 24th. Each summer a large team of professionals and trained volunteers are ensconced on our waters and sands, running Events, watching out for the unwary and unaware, and ultimately, saving lives.
This week we are given an insight into one of Pittwater's dynamic ladies, writer, mum and current President of the Avalon Surf Life Saving Club, Christine Hopton. Chris is passionate about her work for the SLSC, Avalon and being in the sea. Chris has spent more than 25 years in the media working in newspapers and television and is also passionate about mentoring women in leadership. Whenever we have a question about local Surf Life Saving we call Chris Hopton. This week we asked a few more…
What drew you to Surf Life Saving to begin with?
Like many, I began as a nipper parent, then my husband Robert and I decided we needed a challenge for the year 2000 so we did our Bronze Medallion. From there I became hooked. I loved paddling a board so competed, love writing so did the newsletter, loved being part of such a great Club so put my hand up to be the club's vice president which led to my current position as President.

You are President of Avalon Surf Life Saving Club, what does involve?
This role is what you make of it. I am a hands-on person so tend to be very involved at all levels of the Club from administration and organising events through to on the beach assisting with patrols and the nippers. I suppose you could liken it to being the manager of a small business, the difference though that you have to constantly remind yourself that you are dealing with volunteers, not paid staff, and everyone is in it for different reasons.
Obviously as President I have to very aware of compliance and ensure that our Club ticks all the right boxes in regards to our lifesaving agreements. I attend at least 2 to 3 meetings per month and spend at least an hour or so per day doing admin behind the scenes which might be writing nominations for our members or securing sponsorship.
I work hard to make ensure our Club continues to be a friendly, family orientated club which engages all its members from our older Life Members through to our youngest nippers. We provide a great service to the community and, as President, maintaining our relevancy and importance in this area is one of my number one goals.

What are the future plans for the Club?
Our Club is facing some exciting times over the next couple of years as we are embarking on a major renovation of our building. Members of Avalon Beach Surf Life Saving Club have patrolled the beach for 86 years old and the current building is now more than 60 years old. Only 5 years ago we had only around 500 members - that number is now close to 900 and growing every year. Our building is far past its use by date and is continually requiring maintenance to keep it up to scratch.
We believe we are an integral part of the Pittwater community and want our building to reflect this. Our immediate challenges are to raise the necessary funds, satisfy our members, the community and Pittwater Council with the design and manage the project in the appropriate time frame, whilst maintaining our services in patrolling our beach.
In the meantime we will continue to ensure our members and the public are educated in saving lives, both on and off the sand.

Nippers registration begins soon (11th and 18th Sept), what age groups are welcome and what will they be doing once they've enrolled?
Children from the age of 5 years to 13 years are eligible to take part in the nipper program. At Avalon Beach we hold Nippers most Sundays from the middle of October through to March from 9 am till around 11 am. Nippers enjoy a range of activities which not only keep them fit and healthy but teach them surf and beach awareness. On the beach they will do beach sprints and play flags, in the surf they will learn to surf swim and paddle boards. In between these activities they are taught the fundamentals of keeping themselves and their friends safe on the beach. Of course the most important message a nipper learns is to swim between the flags. By the time they are in the Under 14 years age group they will have a basic understanding of CPR and first aid in preparation for undertaking their Bronze Medallion.

Could you share with us one or two pivotal moments that best illustrate or encapsulate what SLS means to you?
There are many moments which continually remind you that you are part of a great organisation from watching hundreds of nippers running excitedly down the beach on a Sunday morning to seeing members enjoying each others camaraderie. One of the most significant moments for me however occurred a couple of years ago when I helped save an elderly man's life after he collapsed in front of me. I performed mouth to mouth while another person did the CPR and after a few minutes, the elderly gentleman - who was grey as a ghost and with no pulse - took a deep breath and opened his eyes. If I had not done my surf life saving training I would not have known what to do in such an emergency. My story is just one of many experiences that our members have in emergency situations which more often than not happen off the beach than on.
What is your favourite place in Pittwater and why?
Nowhere else make me happier than sitting out the back of the surf at Avalon Beach on a calm winter's morning with my paddling mates. Sitting on our paddleboards alongside the headland looking back towards the club, we are often the only ones on the beach at this time of year. I always think how lucky we are to be living in a major city like Sydney and yet can have the entire beach to ourselves.

What is your 'motto for life' ?
Believe in yourself and have a go.