November 24 - 30, 2013: Issue 138
PITTWATER'S COASTAL AMBASSADORS PROGRAM SCOOPS NSW AWARD
Pittwater Council's Coastal Ambassadors program has picked up an award at the 2013 NSW Coastal Management Awards in Port Macquarie last week.
The award was received in the local government category for the 'train the trainer' program which was set up to help promote ecologically sustainable use of the coastal environment.
The program was started by the Council's Coastal Environment Centre in 2005. Every year since then, the program has trained volunteers from surf clubs and other community groups to become 'ambassadors' for the local marine environment.
The program was also extended this year to other NSW coastal regions with support from the NSW Environmental Trust.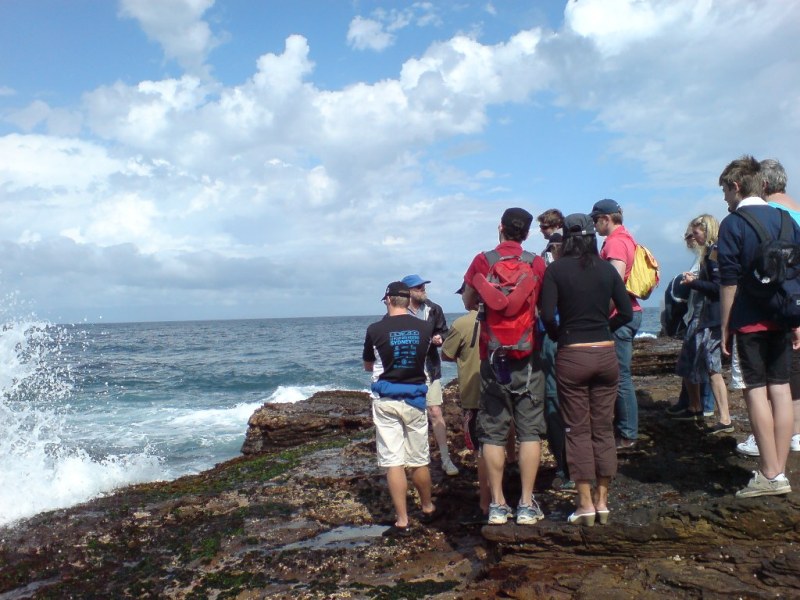 Pittwater Council Mayor Jacqueline Townsend said she was delighted that the program had been acknowledged as a leader in the sector.
"The award is recognition of the efforts of the staff that have delivered an innovative and transferable program," she said.
"The Coastal Ambassadors program continues to inspire and deliver the vital message via surf club volunteers about the importance of looking after our coastline," added Mayor Townsend.
Typically, Coastal Ambassadors receive up to 6 weeks training in environmental education on coastal issues, which they then use to teach other volunteers, schoolchildren and visitors about the importance of looking after the coastal environment.
Since its inception in 2005 Pittwater Council has trained 130 Coastal Ambassadors across 21 northern beaches surf clubs and an additional 10 clubs outside Sydney.
The program has the backing and support of Surf Life Saving Sydney Northern Beaches, community groups such as Eco Divers and the Surfrider Foundation and the NSW Environmental Trust.
One example of the program's success is that many of Sydney's northern beaches surf clubs have now undertaken energy audits and measures to improve their club's sustainability targets.
Further:
Pittwater's Coastal Ambassador's Program Goes State Wide
Learn To Swim Coastal Platform Tour