September 16 - 22, 2012: Issue 76
Last year we were fortunate to bring you 'The Breakers at Beach Beyond 1901- 2011' by Philippa Poole, grand-daughter of Ethel Turner and daughter of Adrian Curlewis, 'the father of Australian Surf Lifesaving'. This family, among the pioneers of everything that's great about Palm Beach, NSW, and their ongoing support and commitment to Surf Life Saving and the Palm Beach SLSC, also has a genuine appreciation of the beauties of this Pittwater stretch of sand and sea. As seen in the works of Jean Curlewis, Ethel's daughter, or witnessed in the way both Philippa and her brother, Ian, still enjoy the views, the salt wind and surf, their eyes alight as they recall past summers, what is vital in essential Pittwater has been recorded and kept via the stewardship of this family. This week, as we share the first stage, to shed, of Palm Beach Surf Life Saving Club, and where this sprang from, we'd also like to share their grandmother's tribute to the Palm Beach Rock Pool, a rectangle of briny Pittwater still cherished today.
PALM BEACH.
THE ROCK POOL.
God in a delicate mood parted these headlands,
Bade His unwearying waters fret Him a bay.
All the bright breakers sang at the chance to adore Him,
All the blue breakers rolled from His feet to obey.
Cream as the clouds curves the sand where the light foam races,
Green, all a-patterned with grey is the gown of the land,
The land stepping down, austere, from the hill-top places
The sky in her hair and her silver feet in the sand.
There is a pool by the cliffs that the waves wash over,
A clean-cut pool where a child may dive and play.
Low on the rocks it lies, like a sky-dropped mirror,
Never a light but it catches the live-long day.
For I have waked with the sun not over the headland,
All of the sea sun-grey, with one thrust of jade,
And in the heart of the pool, like a jewel lying,
One point of light from the cold green thrusting made.
Nearer the top of the hill, the slow sun struggles,
Primrose drifts on the sea with one purple stain,
And now in the pool's pale silver, is lying, lovely.
Violet, amethyst, amethyst, violet again.
Wild rose in the pool, white clouds and the sunset's rainbow,
A moon in the pool, a shy moon, bathing alone,
And, as I sleep, the stars sown in millions around me,
One shoots down and drowns in it like a stone.
God, in a delicate mood, parted these headlands,
God let the breakers fret Him this delicate bay,
Man made the pool, the clean-cut pool in the boulders,
God, in a delicate mood, glances its way.
ETHEL TURNER.
PALM BEACH. (1926, February 6). The Sydney Morning Herald(NSW : 1842 - 1954), p. 11. Retrieved fromhttp://nla.gov.au/nla.news-article16265379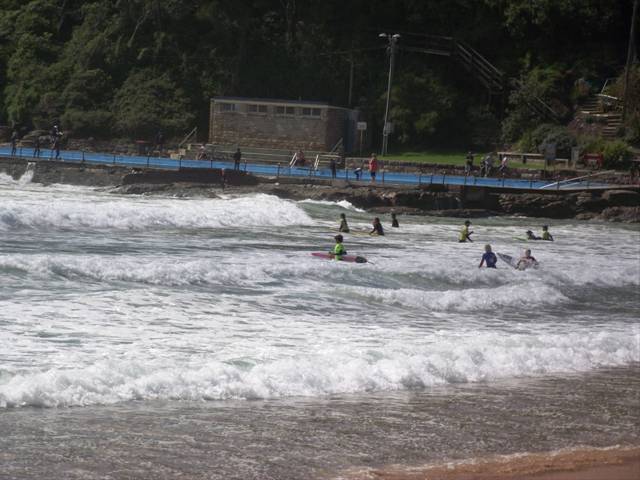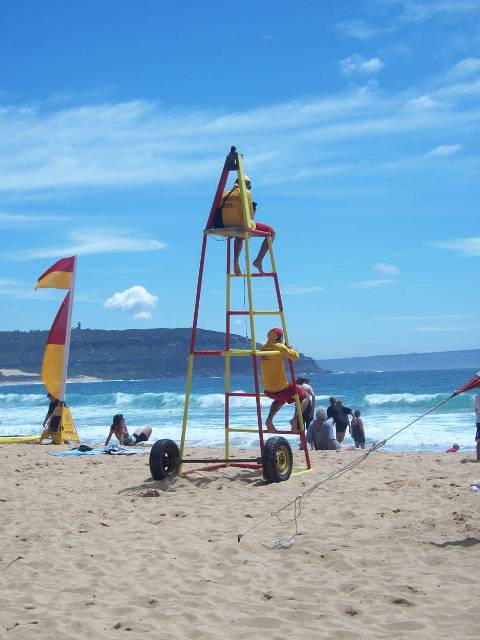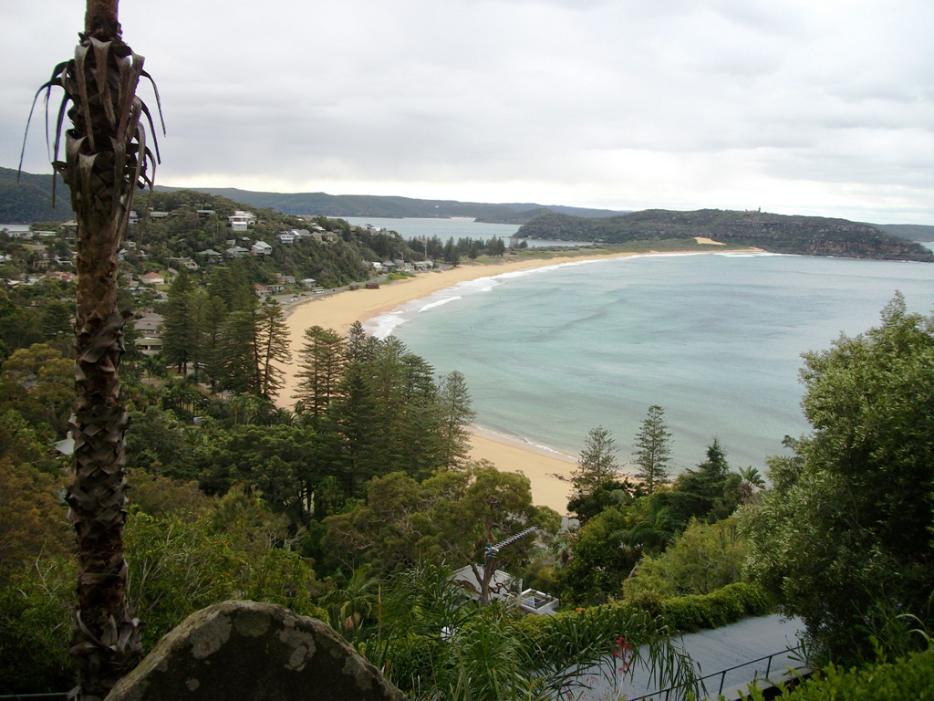 Palm Beach from Bible Garden. All images by A J Guesdon 2011- 2012