February 12 - 18, 2012: Issue 45
Above: Pearl Beach. Photograph by George Champion.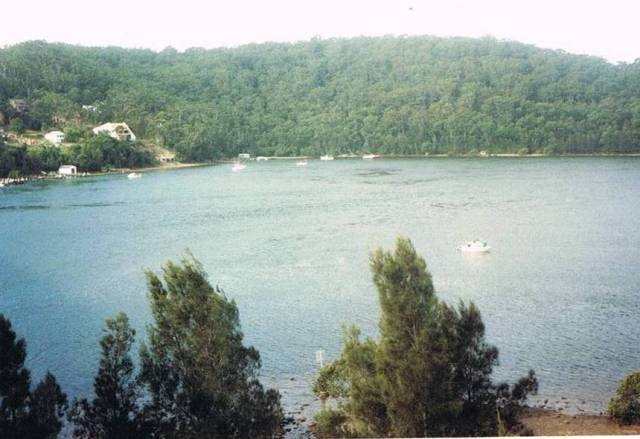 Above: The Rip. Photograph by George Champion.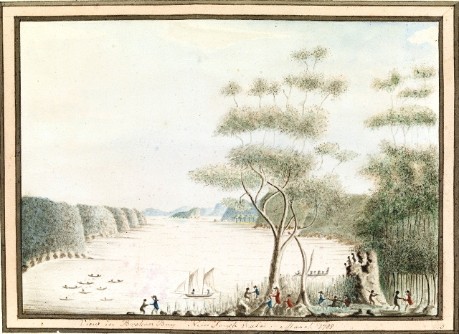 Above: Picture No: a3461013 Opp. p. 90. `View in Broken Bay New South Wales. March 1788' (Lion Island in distance). Courtesy State Library of NSW.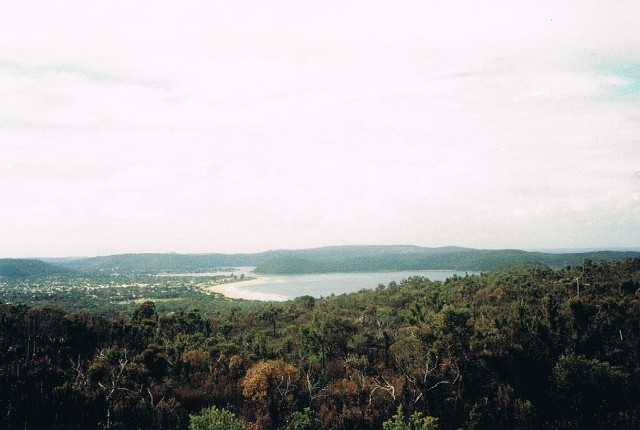 Above: The Bar at the entrance to the North Arm. Photograph by George Champion.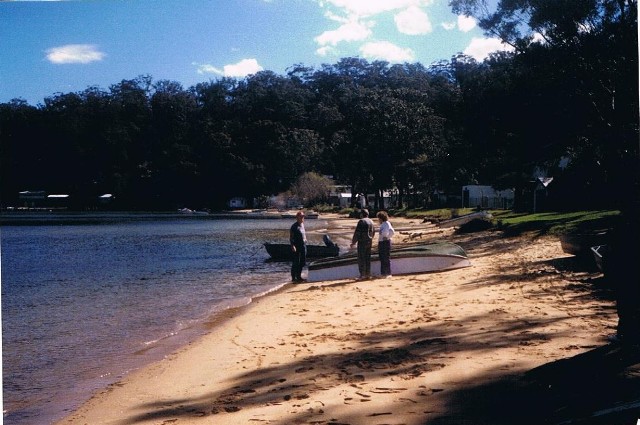 Above: Bradley's Beach on Dangar (Mullet) Island. Photograph by George Champion.
Governor Phillip's Exploration of Broken Bay, 2 – 9 March 1788
By Shelagh and George Champion
Pittwater Online News has three historical articles of this exploration on file. The most accurate account is taken from William Bradley's Journal, published in facsimile in 1969 by the Public Library of New South Wales (now the State Library). However, readers may not be aware that, in writing his Journal, Lieutenant Bradley was using naval time, which began at 12 noon each day, when navigators observed the position of the sun, and calculated their latitude.
In the following account, based on Bradley's Journal, naval time has been adjusted.
At daylight on Sunday 2 March 1788, Governor Phillip, Lieutenant Bradley, James Keltie the Master of the Sirius, a party of marines and the boats' crews, set out in the Governor's cutter and two longboats to examine Broken Bay, with the intention of trying to find suitable arable land. One of the longboats was found to be too heavy and unsuitable for the journey. When the party reached Spring Cove, just inside the North Head of Port Jackson, the longboat was sent back and they proceeded in the cutter and one longboat, leaving Port Jackson at 8.00am.
As the party proceeded northward, Bradley noted the position of Shelly Beach next to the North Head of Port Jackson, and Collaroy Basin, next to Long Reef. He also noted that both these places offered shelter for a boat, and that there was no other shelter for boats before Broken Bay.
Some difficulty was encountered by the boats when entering Broken Bay because of the tide. The Governor's cutter proceeded towards the north shore of Broken Bay, and for a while contact was lost with the longboat, which found it hard to get round the south head. When contact was resumed everybody spent the first night on board the boats in a cove near present Pearl Beach.
On Monday 3 March the party proceeded up the north branch, past the Rip, and found several islands, on one of which they landed and spent the night.
On Tuesday 4 March they proceeded into Brisbane Water, but finding the water very shallow they returned and went up Cowan Creek.
They continued up Cowan Creek on Wednesday 5 March without going into Coal and Candle Creek or Smith's Creek. They then returned and rounded West Head during squally weather, spending that night in a Cove, believed to be Resolute Beach, inside the entrance to the south arm of Broken Bay
They spent Thursday 6 March exploring Pittwater, and it was apparently on this day that Bradley illustrated the scene, looking northwards towards Lion Island. They spent that night in the upper part of the south arm, which Phillip later named Pitt Water after William Pitt the Younger.
The next morning, Friday 7 March, they proceeded up the north-west arm of Broken Bay, reaching Dangar Island, which they named Mullet Island. Here they slept the night.
On Saturday 8 March they found Mullet Creek and Mooney Mooney Creek to be shallow. This concluded their superficial examination of Broken Bay, which had been greatly hampered by continual rain. They returned to the cove in Pittwater where they had camped on 5 March.
Phillip had intended to return to Port Jackson by land, but the bad weather prevented this. The party returned to Port Jackson on Sunday 9 March, after an absence of eight days, reaching Spring Cove about 11.00am, and Sydney Cove about 6.00pm.
There had been many meetings with Aborigines during the exploration, the details of which were reported at length by Bradley and Phillip. (Phillip had been expressly asked to report to his superiors in England regarding the indigenous people.)
One article in Pittwater Online News has as its title "Governor Phillip camps on Resolute Beach". Phillip and Bradley agree that on 5-6 March a friendship was established between the British explorers and an old Aboriginal man, and that this friendship continued when they returned to Resolute Beach on 8 March. Bradley said that many things were given to the natives, "but that did not keep them from stealing. After dark the Old Man took an iron spade & was going off with it, he was seen from the Longboat, pursued & brought back with it by one of the people on shore. The Governor chastised him for it, which so enraged him that he run off & very soon returned with his party all with their spears ready to throw when a musquet was fired which made them stop & a second musquet drove them away for the night."
The Voyage of Governor Phillip to Botany Bay was put together and published in London by John Stockdale in 1789. It was intended for readers in England, and does not mention the stealing incident at all.
A better primary source is the Official account through Governor Phillip's letters to Lord Sydney, edited by G.R. Tipping in 1988. In his first dispatch to Lord Sydney, dated 15 May 1788, Phillip portrayed the same incident with a slight twist in the tail. He wrote, "When it was dark, [the Old Man] stole a Spade, and was caught in the fact. I thought it necessary to shew him that I was displeased with him, & therefore when he came to me, pushed him away and gave him two or three slight slaps on the Shoulder with the open hand, at the same time pointing to the Spade. This destroyed our friendship in a moment, and seizing a spear, he came close up to me, poised it, and appeared determined to strike, but whether from seeing that his threats were not regarded, for I chose rather to risk the spear than fire on him, or from any thing the other natives said who surrounded him, after a few moments he dropt the Spear and left us. This circumstance is mentioned to shew that they do not want personal Courage, for several Officers and Men were then near me." Phillip certainly did not want Lord Sydney to know that muskets had been fired!
Governor Phillip's Barrenjoey Cairn was erected in 1929, some forty years before Bradley's Journal was available to the public. Compared with Bradley, Phillip's account did not provide the same completeness or detail, nor did he necessarily write in chronological order. It is no surprise, therefore, that the cairn, which was supposed to reliably inform the public, in fact gave wrong information. Names such as Sydney Cove, Manly Cove and Pitt Water all appear in writing in Phillip's first dispatch to Lord Sydney dated 15 May 1788.