August 29 - September 4, 2021: Issue 508

Australia's First Urban Night Sky Park May Be HERE!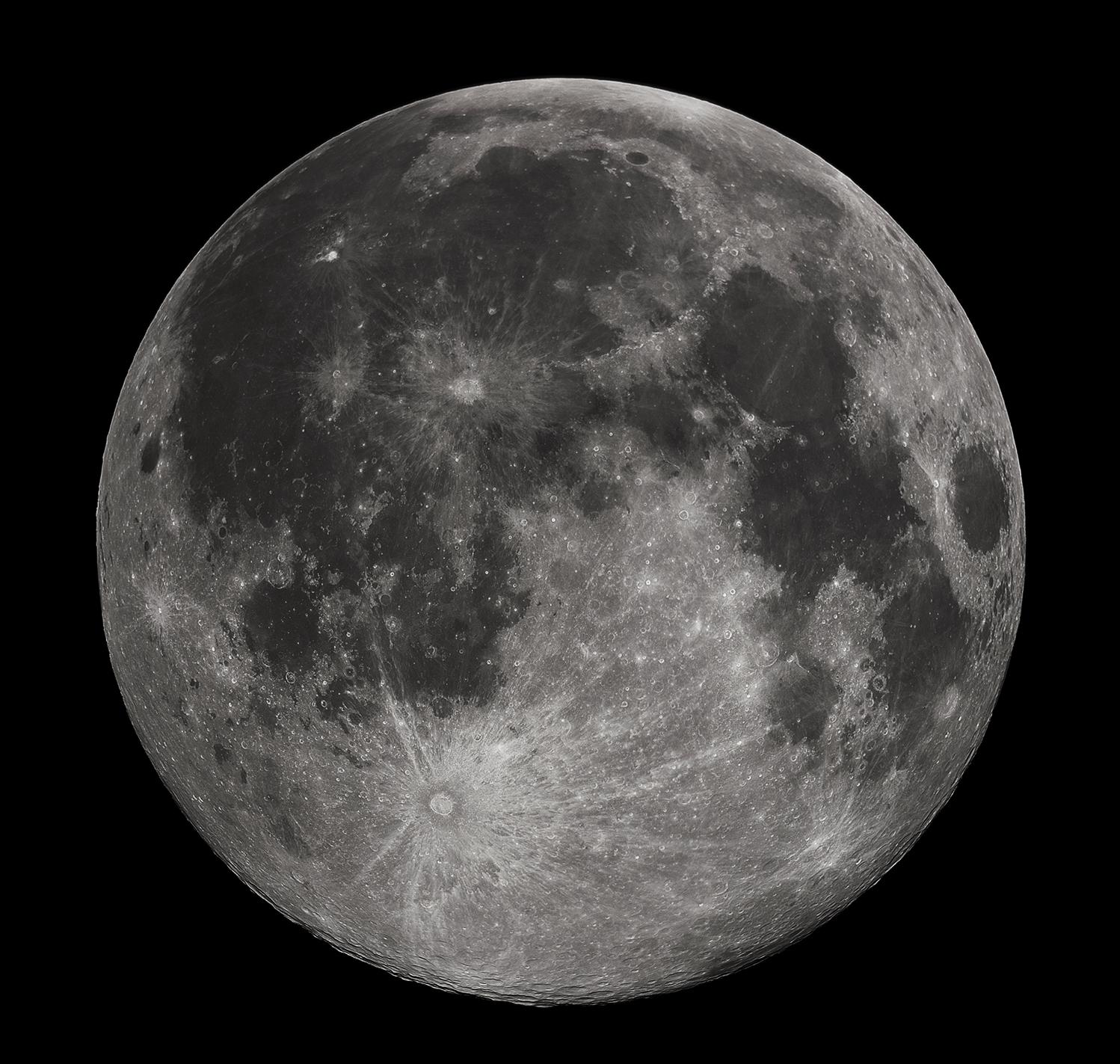 Full Moon photograph taken 10-22-2010 from Madison, Alabama, USA. Photographed with a Celestron 9.25 Schmidt-Cassegrain telescope. Acquired with a Canon EOS Rebel T1i (EOS 500D), 20 images stacked to reduce noise. 200 ISO 1/640 sec. Photo by and courtesy Gregory H. Revera
Great news out of Council this week for those who love looking up as a recommendation to proceed with a proposal to have Australia's first ever Urban Night Sky Park hosted in our area was passed in this week's monthly Meeting.
Council intends to expand dark sky awareness and promotion of good lighting design in our community environmental education programs and coordinate delivery of night sky activities and education through our environment centres. This will include Council's school education activities as it aligns with the Department of Planning, Industry and Environment's Dark Sky Education which some of our local schools deliver.
Should the Palm Beach proposal proceed, it would be limited to a maximum of four public outreach and education activities within the designation area each year to ensure ongoing celebration of the UNSP. The activities would be coordinated by Council and/or NPWS working with the community and key stakeholders at Council's discretion, and could include telescope assisted stargazing nights for around 50 people aligned with celestial events or dark sky awareness activities such as a picnic and professional astronomer talk.
The businesses on site could continue to operate as normal under their lease/s and could opt to undertake night sky activities in addition to the abovementioned four events per year at their discretion.
The approach to organise UNSP activities in the proposed location would be reviewed at the end of the first year of designation and adjusted as required.
The proposed lighting upgrades are expected to result in environmental benefits through reducing upward light spill and electricity consumption. The removal of old streetlights also reduces mercury in the environment. Improved lighting may also benefit nocturnal fauna in the area.
Council has included light pollution as an issue for consideration in the Local Strategic Planning Statement Towards 2040 with an action to ensure best practice environmental management during the development of Council policy, the LEP and DCP.
One of the chief advocates for an UNSP at Barrenjoey has been and is the indefatigable Councillor Kylie Ferguson. Pittwater Online News spoke to her after this weeks' Council Meeting.
This is great news – what are the benefits from your point of view?
It is indeed great news. The benefits of an Urban Night Sky are wonderful. Decreasing light pollution is a good thing on many levels. It allows people to enjoy all the starry sky has to offer. It is also important to our health, improving our circadian rhythms as well impacts of light pollution on migratory animals such as turtles, seabirds and moths has been well documented. These animals use the light from the stars to guide their journey.
Should NPWS allow this to go ahead; will you be attending events?
This is a decision National Parks has to make. They might include the lighthouse or have it sectioned out. Will wait and see.
I have previously been to one event and loved it. Was interesting to look through a powerful telescopes and see the stars up close.
What's so great about Urban Night Sky Parks?
This is something the whole family can do together. At the event I went to, young children were engrossed in the telescopes. Families were having picnics and a movie was playing on an inflatable screen.
There were some concerns around the Urban Night Sky Park raised by residents – how does Council plan to manage these events?
We have allowed a minimum of 1 and up to 4 events per year. Numbers are limited and ticketed.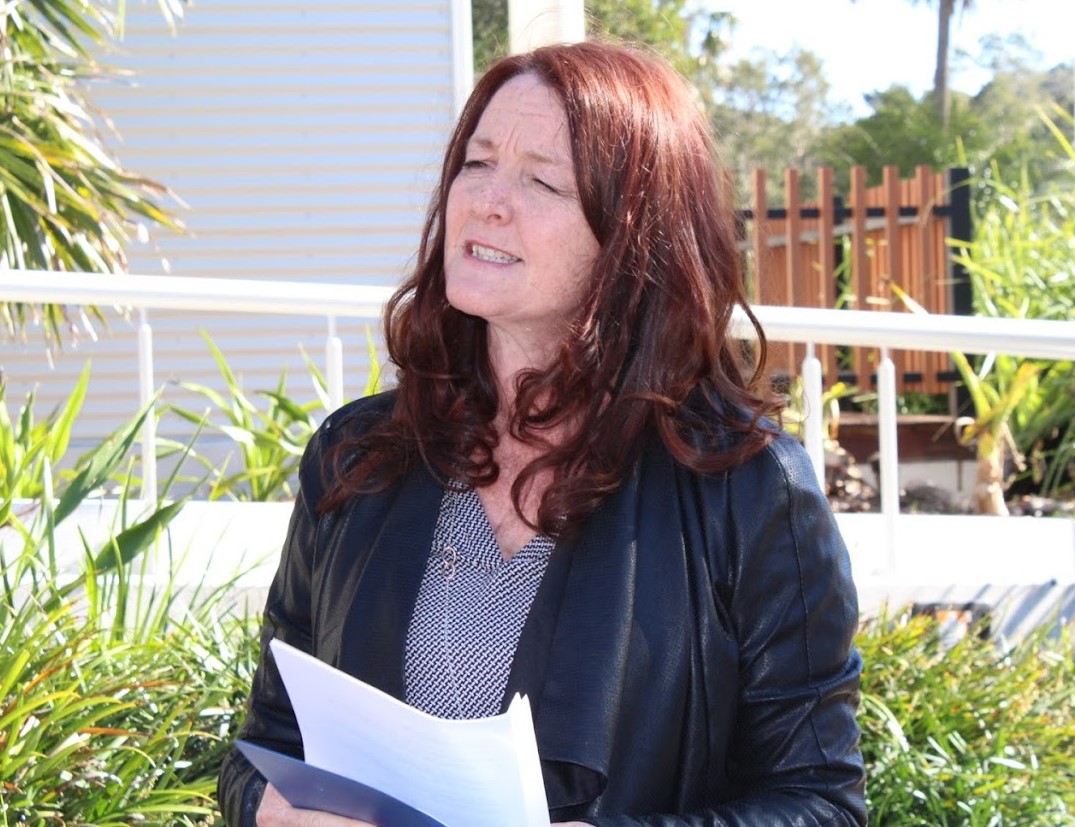 Cr. Kylie Ferguson. AJG photo
Another proponent of the very first Australian Night Sky Park at Warrumbungle National Park in Central Western NSW, announced by Pittwater MP and then Planning Minister Rob Stokes and Environment Minister Mark Speakman in July 2016, is Marnie Ogg, founder of the company Dark Sky Traveller and The Australian Dark Sky Traveller.
This week Marnie has extended the close date for the After Dark Photo Competition: Northern Beaches until Sunday September 19th as well as reduce the entrance fee to what it costs to run.
Pittwater Online News spoke to Marnie after this week's recommendations.
Scotland Island Wharf Upgrades For Bells And Carols Wharves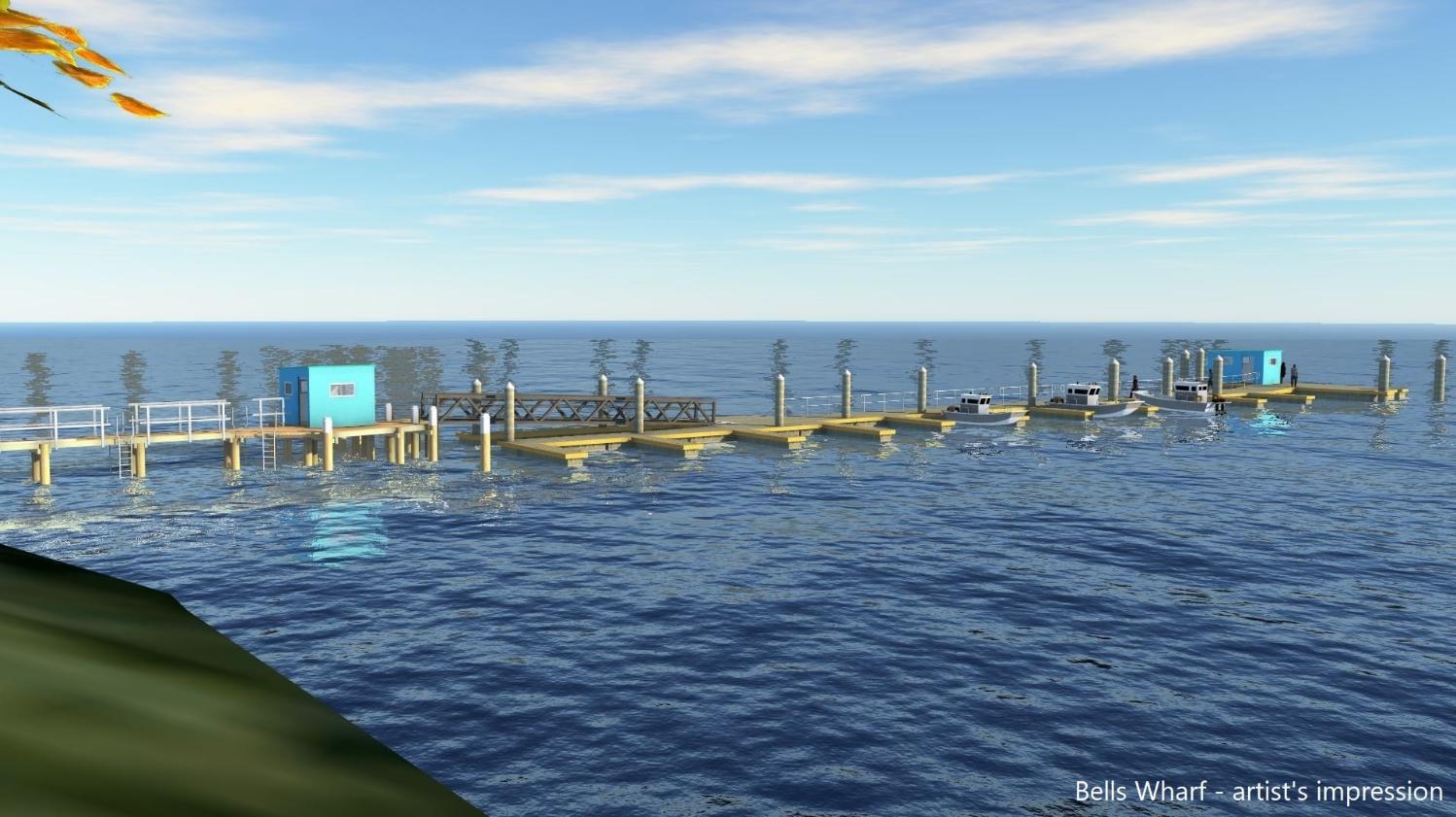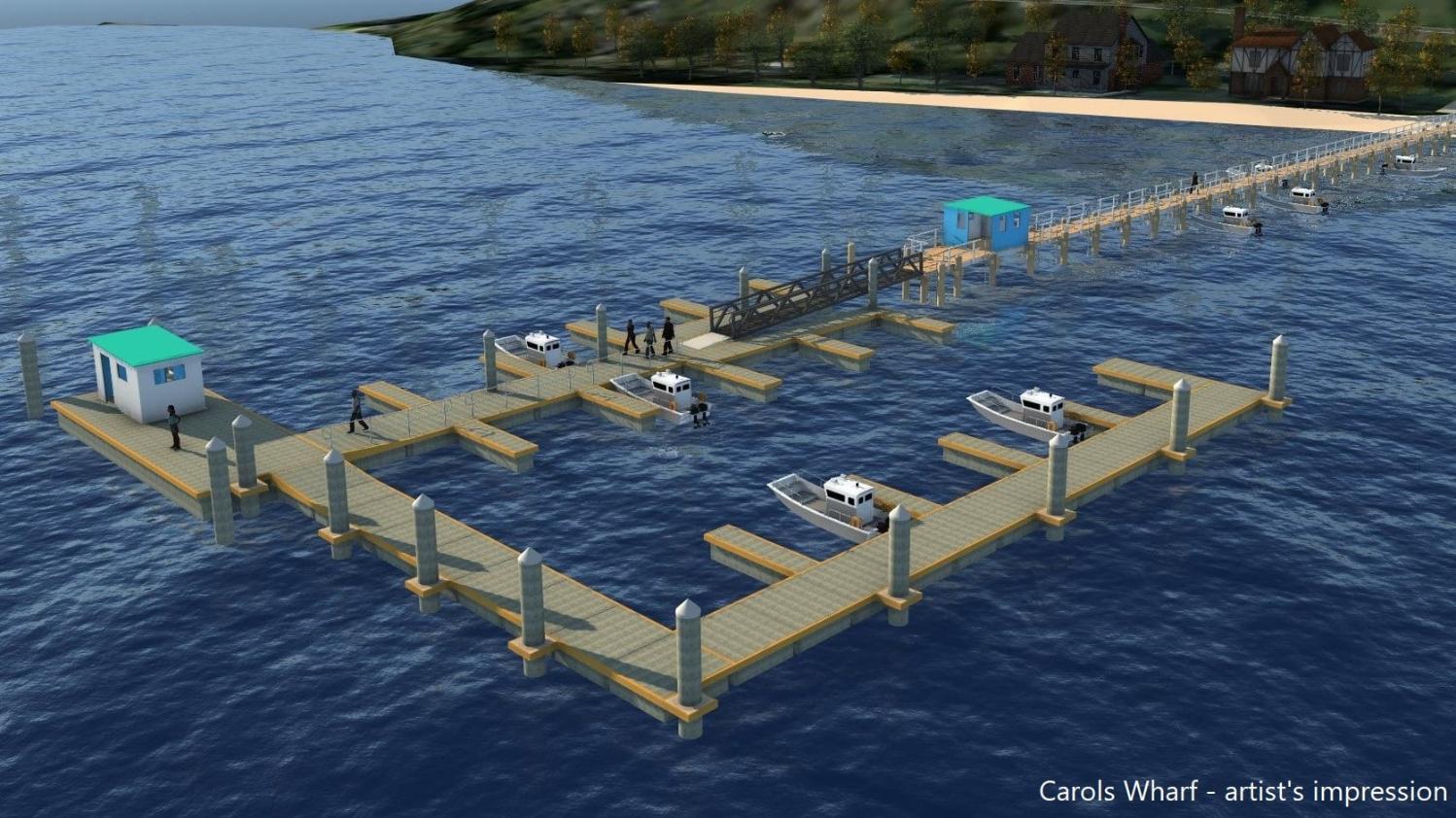 Upgrade work on the Bell and Carols wharves on Scotland Island will make for a greater Summer for residents on the island.
This project is jointly funded by Transport for NSW and Council as part of the Boating Now program, Round 2 which is the NSW Government's $98 million program to support initiatives which improve the boating experience in NSW, including the delivery of recreational boating infrastructure such as boat ramps, jetties, pontoons and sewage pump-out facilities.
A total of 3,800sqm of additional Crown waterway has now been reserved to facilitate this $2.5 million project jointly funded by the NSW Government and Council.
Work at Carols Wharf and Bells Wharf will include additional tie-up points (an additional 32 commuter berths at both Carols and Bells), new ferry shelters and wider boarding areas to improve access for commuters, including those with disabilities.
The upgrades also include the construction of a multi-purpose floating pontoon at both Bell Wharf and Carols Wharf as well as repairs to the existing fixed wharves.
Annual fees will be charged for those using these berths.
Mayor Michael Regan said the works will provide safer access to public transport as well as provide additional facilities for private commuter and recreational boating.
"The upgraded facilities will provide much needed infrastructure to a community who rely on the wharves to access the mainland."
The process to get this going started on the Island. The Scotland Island Residents Association (SIRA) supported the wharves subcommittee led by Alec Foye Beckett who surveyed the needs of the community, drew up the concept plans and advocated for it. Scotland Island Community is a small community with talented people who have achieved many great things.

The Boating Now Program, under Round 3, has also provided funds for Bilarong Reserve Boat Ramp Improvements, Narrabeen Lagoon ($60,000), Church Point Commuter Wharf Feasibility Study ($40,250), Currawong Wharf Investigation and Detailed Design ($82,500), Mackerel Beach Wharf Investigation and Detailed Design ($70,657), and a Paradise Beach Wharf Upgrade Design ($20,655).
All projects across the state may be viewed at: roads-waterways.transport.nsw.gov.au/maritime/projects/boating-now/map/cartomap
At its September 2020 Meeting Council awarded the contract to GPM Marine Constructions Pty Ltd for the sum of $2,220,608.90 excluding GST.
GPM Marine Constructions have completed a number of projects in the Pittwater area, including repair works of McCarrs Creek Wharf; works included removal and replacement of existing dilapidated timber piles, critical emergency wharf repair works at Currawong Wharf; these works included replacement of existing piles, substructure timbers, new stairs and decking, and were completed successfully within an environmentally sensitive seagrass environment. GPM Marine was able to schedule works with the ferry service, mitigating disruption to commuters during construction.

GPM Marine have also reconstructed the dilapidated Little Manly Tidal Pools. The works have renewed the aesthetics of the tidal pool asset, and included removal and installation of new piles, handrail, timbers and swimming platform decking. New heavy duty ladders and a new protective shark netting around the pool were also installed, increasing the safety of facility users.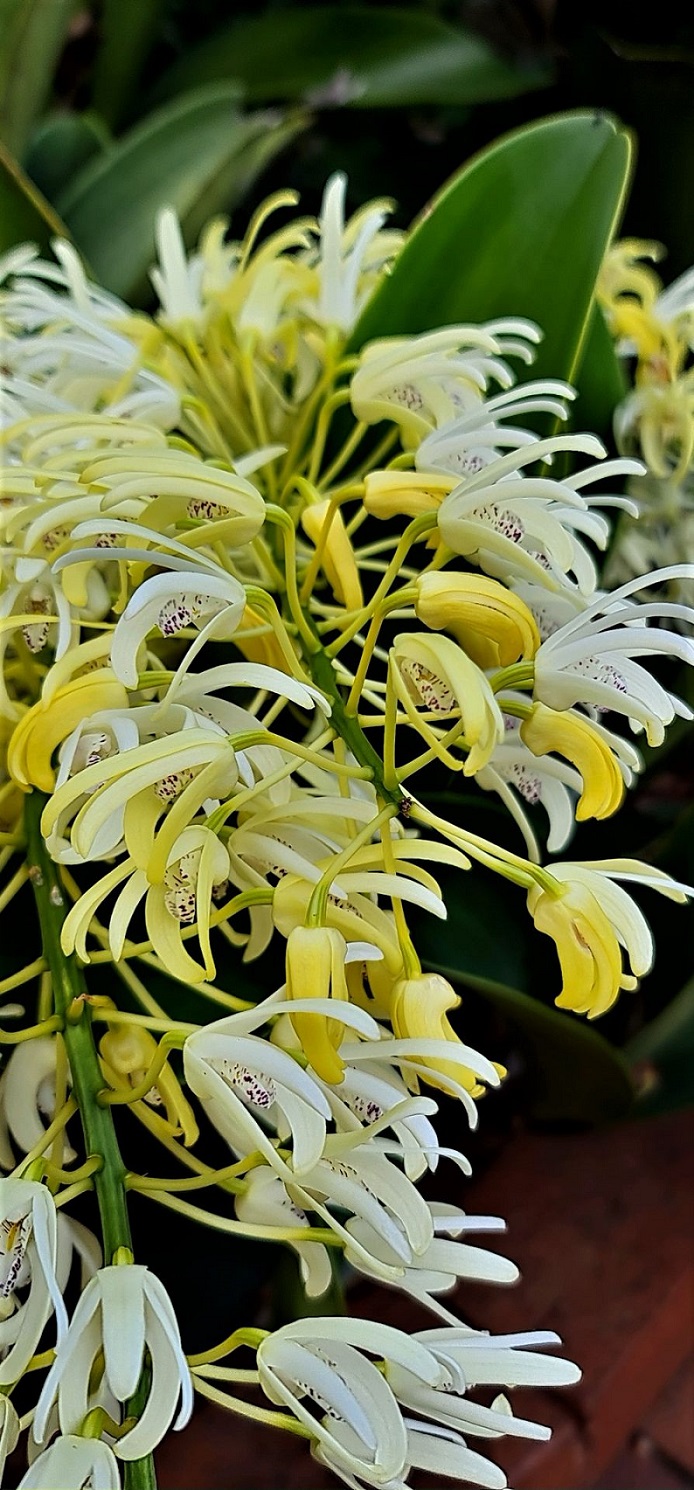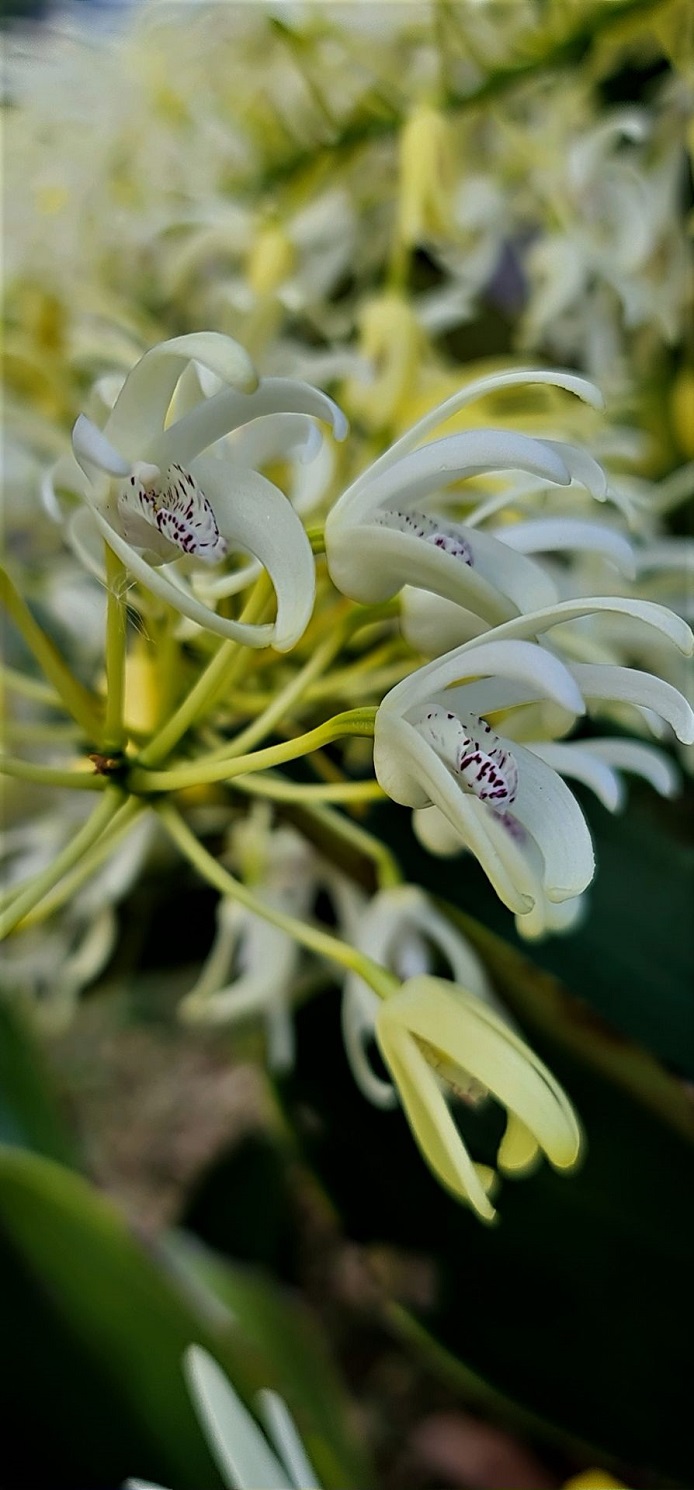 Dendrobium speciosum, The Rock Lily; out this week in Warriewood - photos by Joe Mills.
Did you know that the Mona Vale area was once called 'Rock Lily due to the profusion of these flowers here leading to Leon Houreaux naming his establishment 'The Rock Lily'? Even into the 1920's those born at home in Mona Vale had on their Birth Certificate 'Born at Rock Lily'. More in this week's History page.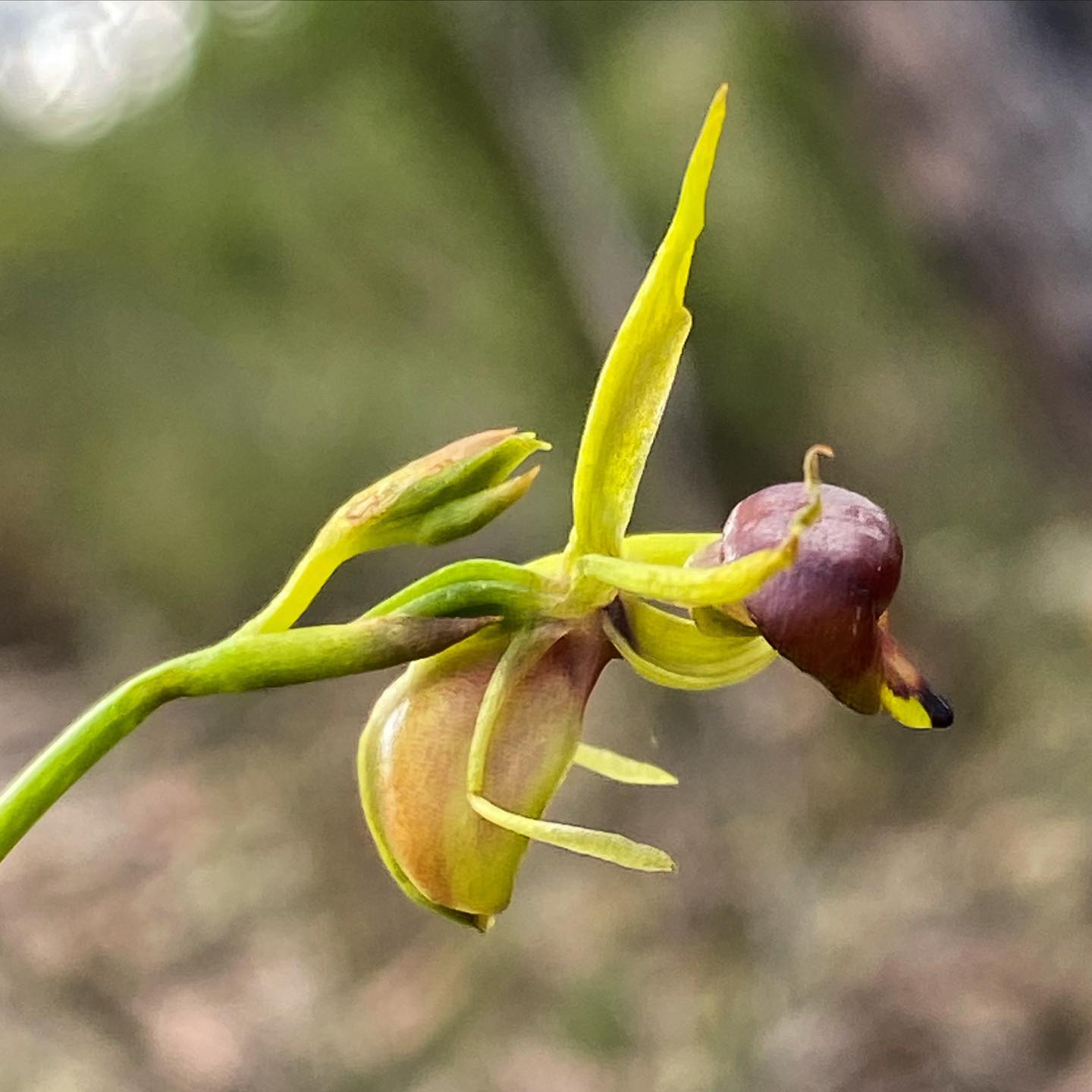 The first Flying Duck Orchid of Spring 2021 - photo by Selena Griffith
Caleana major was first formally described in 1810 by Robert Brown from a specimen he collected at Port Jackson, Bennelong Point in September 1803. The description was published in Prodromus Florae Novae Hollandiae et Insulae Van Diemen. The genus name (Caleana) honours George Caley, an early botanical collector and the specific epithet (major) is a Latin word meaning "large" or "great". Mr. Caley is also honoured in the also local critically endangered Grevillea Caleyi of Ingleside.

The flying duck orchid occurs in Queensland, New South Wales, Victoria, South Australia and Tasmania, growing in eucalyptus woodland, coastal or swampy shrubland and heathland. Mostly near the coast, but occasionally at higher altitudes.

Past Features Archives (pre 2014)
Pittwater Online News was selected for preservation by the State Library of New South Wales and National Library of Australia. This title is scheduled to be re-archived regularly.
Archived Issues (2014 on) may be accessed here: pandora.nla.gov.au/tep/143700
Search Pittwater Online Articles
Subscribe to receive Pittwater Online News Issue Notice