September 13 - 19, 2015: Issue 231
Dolphins In Pittwater's Estuary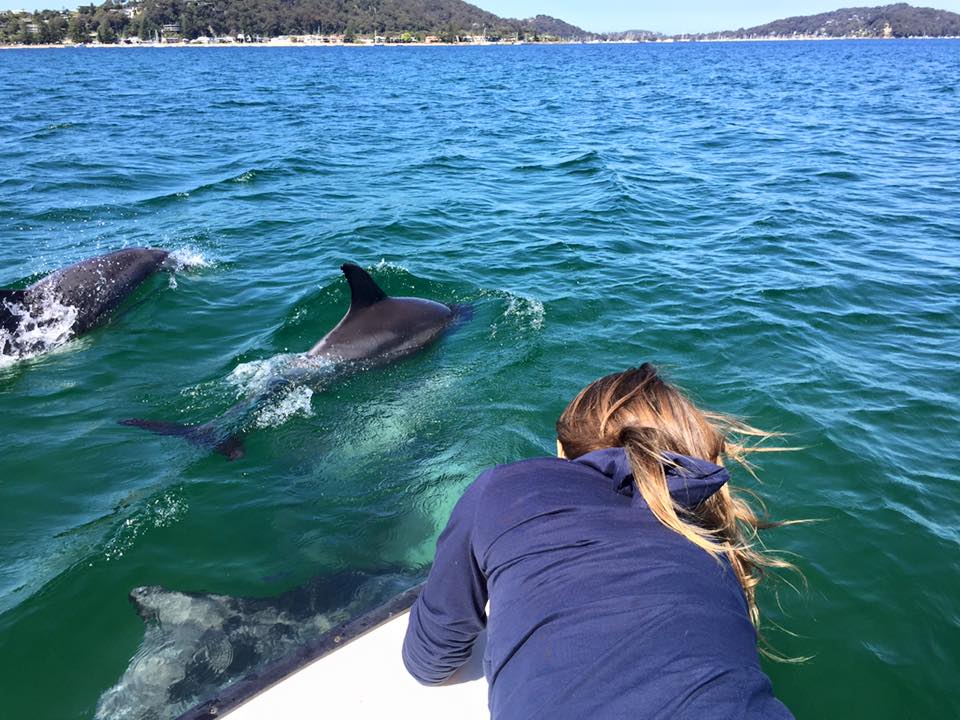 SHOROC Councils and OzHarvest to the Food Rescue in Australian First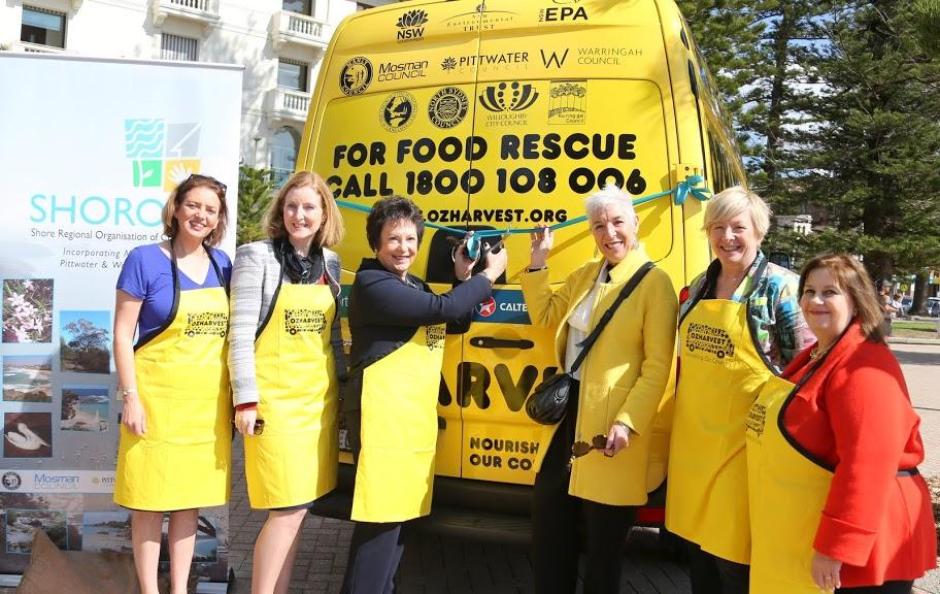 New OzHarvest van that will rescue food from eight Northern Beaches and North Shore Councils. L-R Amanda Kane EPA, Cr Gail Giles Gidney Mayor Willoughby, Cr Jean Hay Mayor Manly, Ronni Kahn OzHarvest, Cr Jacqueline Townsend Mayor Pittwater, Cr Jennifer Anderson Mayor Ku-ring-gai
In an Australian first, Mayors from the Northern Beaches and North Shore proudly launched a new OzHarvest van which will collect surplus food from local businesses to give to charities. The launch took place on Thursday, September 10th, 2015.
OzHarvest works with local restaurants and cafes to reduce the amount of food being thrown away and help feed those in need. A win – win for the community, business and the environment.
In the innovative new partnership OzHarvest is receiving funding from the NSW Government's Waste Less Recycle MoreInitiative for a new collection van and the driver is being supported by eight local councils – Manly, Mosman, Pittwater, Warringah, Ku-ring-gai, Lane Cove, North Sydney and Willoughby.
The van will significantly increase the amount of surplus food collected from businesses across the local government areas and donated to those in need.
Local businesses are encouraged to get involved and can call OzHarvest on 1800 108 006 to donate their surplus food to feed those in need.
Find out more HERE
Avalon Bulldogs Massive 2015 Season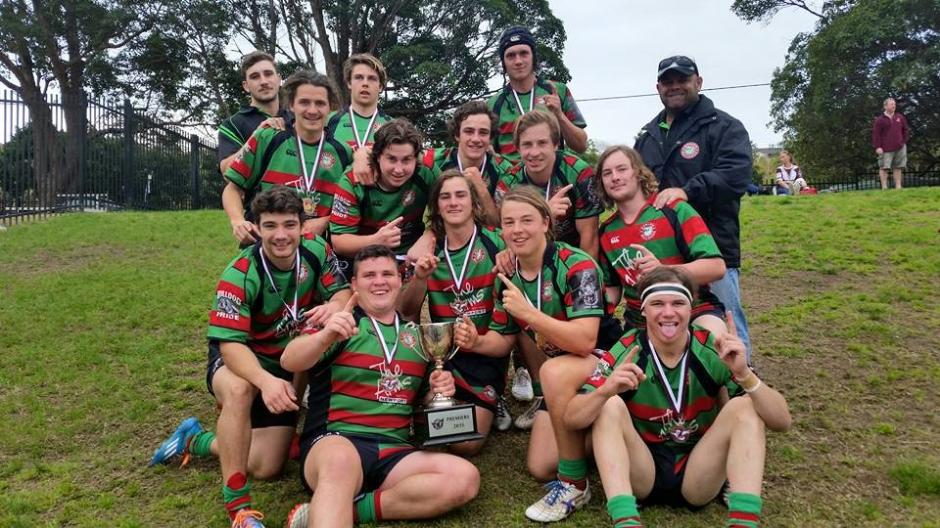 Winners!! Picture courtesy Michael Birtwhistle
The Avalon Bulldogs Rugby League Club has had one of their best seasons ever - as the pictures show, last Sunday, Father's Day, was a pretty good day for the Bulldogs.
Michael Birtwhistle, Presiendt of the Avalon Bulldogs said during the week:
What an absolutely amazing 2 weeks it has been. Had anyone said at the beginning of the season the Club would win 7 Premierships no one would have believed it. I'm told this effort for our Club was history in the making!
That all our Senior Teams won their GFs with the 19s going thru undefeated is UNBELIEVABLE.
To all those who have helped make this season the BEST ever...thank you. It has been an incredible team effort to do this.
I' m still stuck for words as to how to fully explain the vibe that exists around the Club at the moment. ...apart from saying its really good!!
It has been an honour to have been given the privilege to be President at this amazing time. Thanks to you all

Avalon Bulldogs 2015 Premiers - courtesy James Johnson
________________________________________________________________________________________________________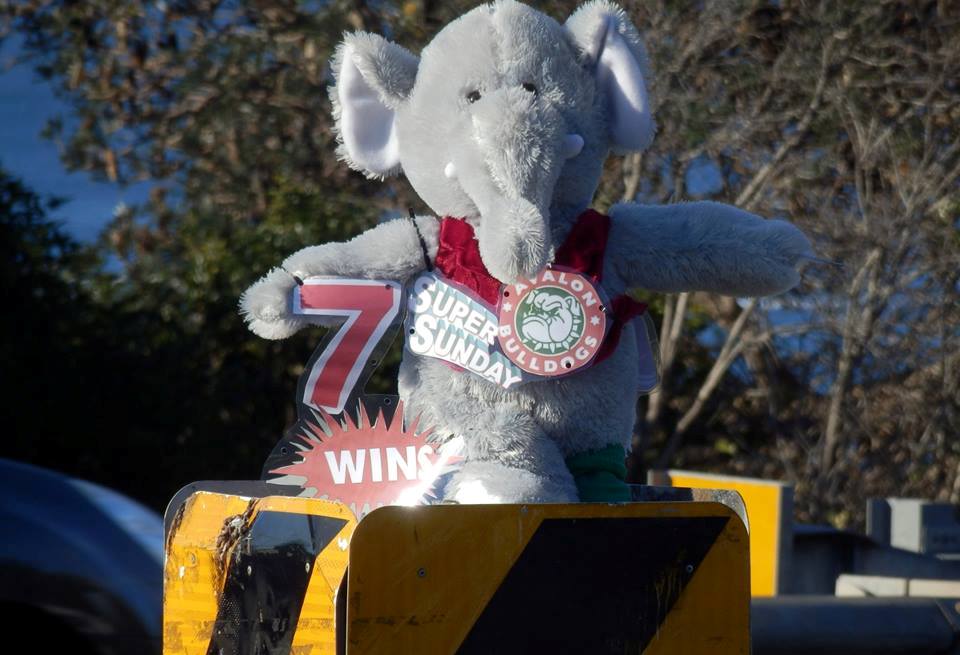 Bulldogs Tribute on Kamikaze Corner - September 7th, 2015 - courtesy - you know who!
Avalon Beach SLSC Membership now Open for 2015/16: Lion Island Challenge
Lion Island Challenge 2014 - A J Guesdon.
The Surf Life Saving season officially begins on Saturday September 19th.
Membership of Avalon Beach SLSC is now open for the upcoming 2015/16 season. New members are always welcome at the Club.
Last year we had around 300 male and female patrolling members, and a total membership including Nippers and other members of over 1200.
Registration for Nippers: We look forward to seeing you at Avalon Beach for the start of the season at 8.45am on Sunday 18th October. Returning and new Nippers should register online by midnight Friday 9th October to enjoy early bird pricing and be able to take part in the water proficiency assessment on Saturday 10th October.
The Lion Island Challenge: Avalon Beach SLSC is again proud to announce that it is hosting The Lion Island Challenge ski race, onSaturday October 10th. This year's race marks the 10th anniversary of this iconic event which attracts ski paddlers from all over the world.
Full details by Roger Sayers
HERE
Spring in Pittwater: 2015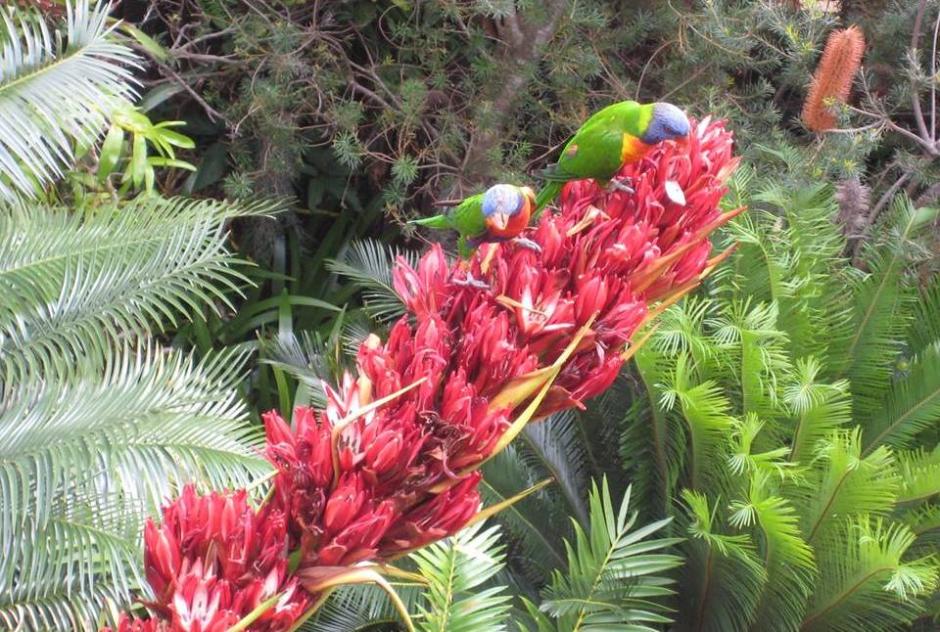 Doryanthes palmeri, commonly called the Giant Spear Lily with Lorikeets feasting - Maureen Darcy Smith picture, 2015.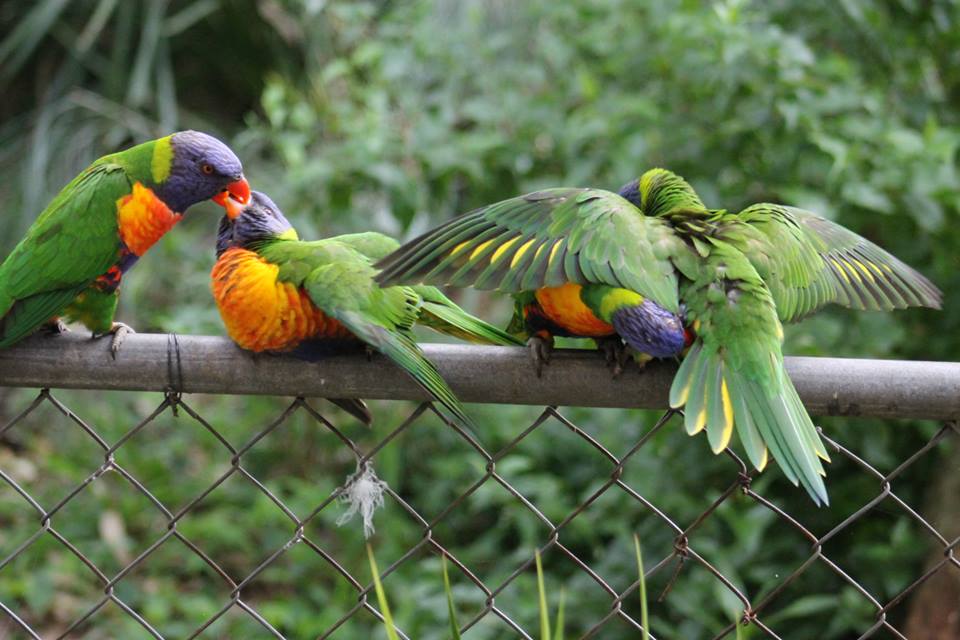 Lorikeet Family - parents and new babies - A J Guesdon picture, 2015.