August 30 - September 5, 2015: Issue 229
Avalon Bulldogs A Grade Team Win Their Grand Final - 2015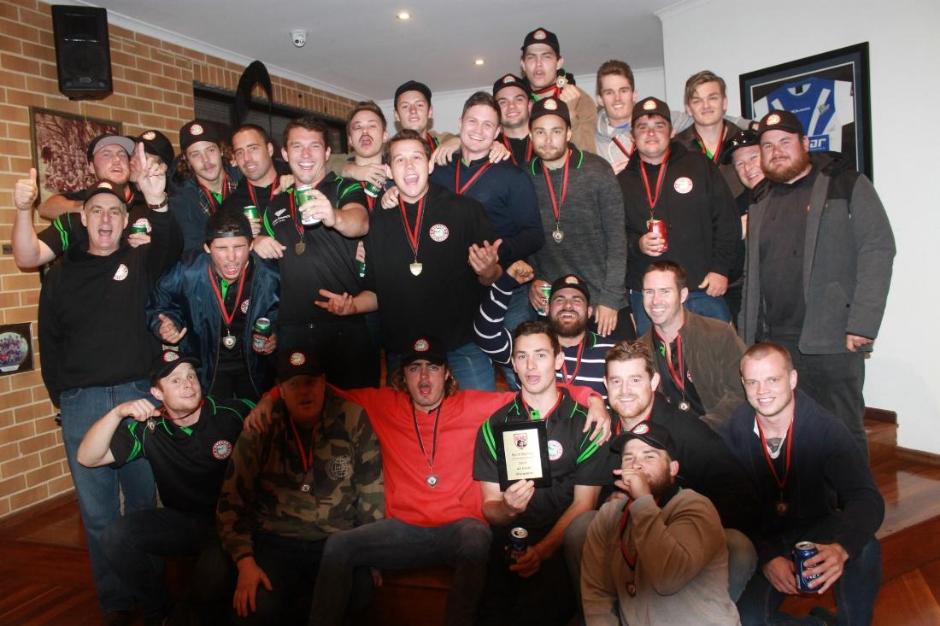 Avalon Bulldog's A Grade - at the Clubhouse last night - August 29th, 2015 - AJG Pic.
The end of Winter and beginning of Spring signals that the Rugby League season is drawing to a close.
On Saturday August 29th, the final game of the day at North Sydney Oval was the A2 Grade (open age) grand final between the Avalon Bulldogs and Belrose Eagles. The Bulldogs won 14 -12 where their excellent defense as well as, in the words of Coach John Davis 'Your mental toughness and will to win made the difference'.
Avalon has potentially 8 teams that may play Grand Finals this year, some of which will be played Saturday September 5th (juniors) and Sunday September 6th (seniors) - Father's Day 2015! The Under 9's won their semi-final on Saturday 22nd (24-16) against Harbord, and Under 14's also won against Harbord on the Saturday (22-4) - these two teams are into the Grand Finals.
On Sunday August 23rd three Semi Finals were played at Hitchcock Park, Careel Bay, with all Avalon teams winning. The Under 17's play today, August 30th, a Ferretville - Forrestville - for their chance to join in what is clearly one of the best seasons ever for this great little club.
More HERE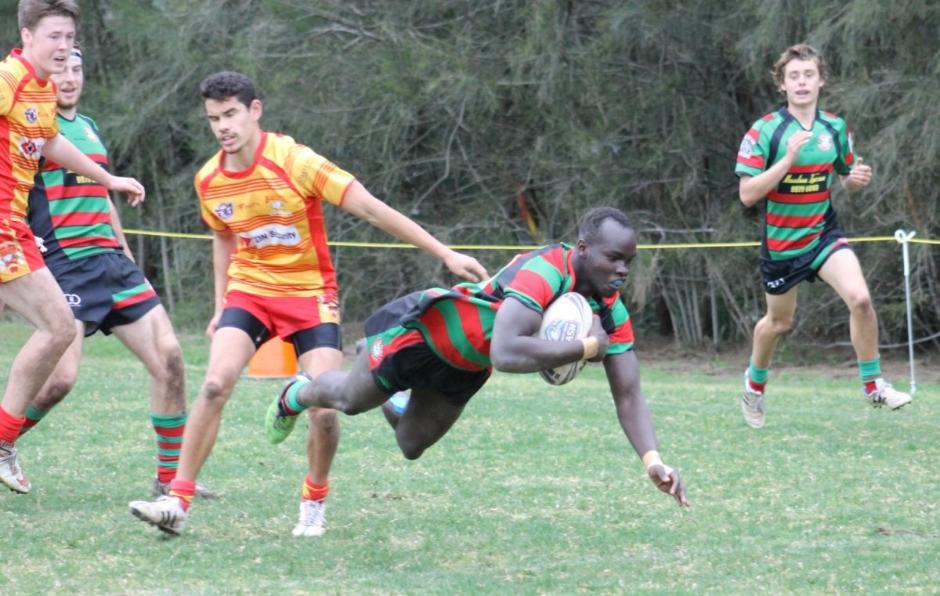 Avalon's Bill Benjimente going over the try line last Sunday - A J Guesdon Picture.
SeaLink Magnetic Island Race Week 2015: RPAYC/RMYC Sailors Doing Well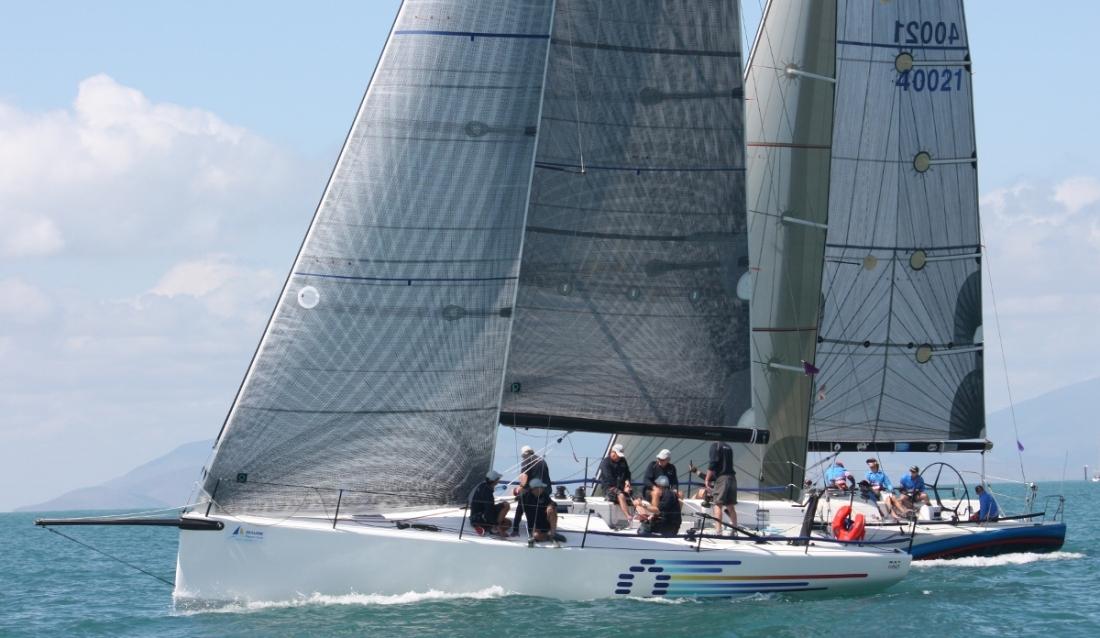 Quest and Guilty Pleasures charge across the start line on Day 2 of the SeaLink Magnetic Island Race Week. Photo by Tracey Johnstone
RPAYC and RMYC sailors are getting great results in the 9th SeaLink Magnetic Island Race Week, leading in IRC / PHS Racing and Multi-Hulls Cruising – The ninth SeaLink Magnetic Island Race Week runs from August 27 to September 1, and has seven divisions on offer for this year's regatta which is – IRC, Performance Racing, Cruising Spinnaker, Cruising Non Spinnaker, Classic Yachts, Multihull Racing and Multihull Cruising.
Day 2 report by Tracey Johnstone - HERE
Surf Life Saving New South Wales Awards of Excellence 2015: Lifesavers Celebrate Night of Nights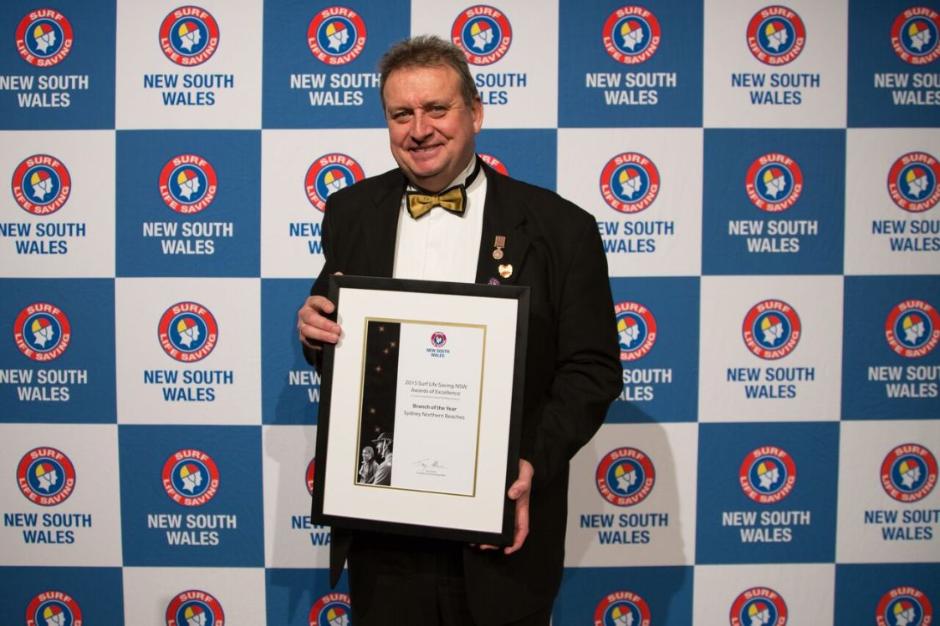 President of Surf Life Saving Sydney Northern Beaches, Doug Menzies - SLS SNB was awarded Branch of the Year! Picture SLS NSW
There wasn't a rubber duckie in sight as some of the state's finest surf lifesavers swapped swimmers for formal wear to celebrate the season that was in Sydney on Saturday August 29th.
The Annual Awards of Excellence were the biggest show in town as the Surf Life Saving community got the full a-list treatment while honouring the season's finest achievements.
Champion surfer Layne Beachley AO did a tremendous job hosting the evening while the voice of surf sport, Kurt Hanson did his best entertainment reporter's impression as he mingled with the guests on the red carpet before the festivities.
Report by Surf Life Saving New South Wales HERE

Spring into Art this September on the Pittwater Artists Trail Spring Weekend: Meet the Makers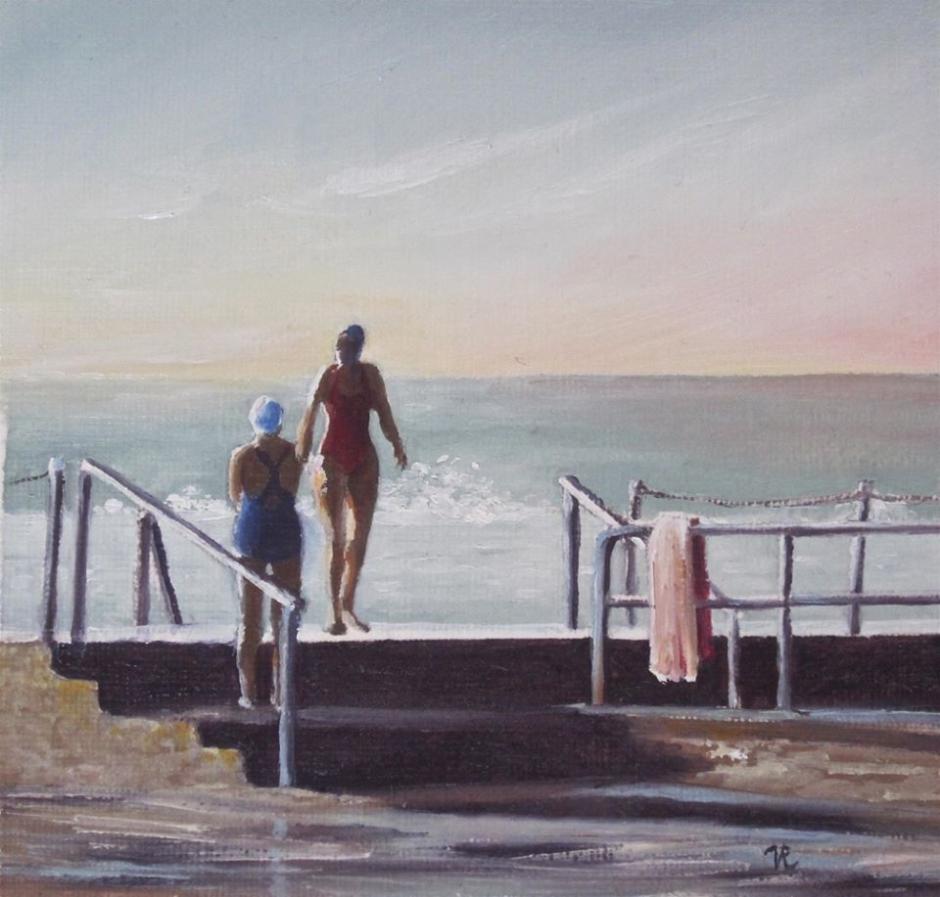 Vicki Ratcliff, a wonderful Mona Vale artist who works in both watercolour and oils. You can visit her open studio during the first weekend in September. Picture copyright V Ratcliff
Spring Weekend - September 5th & 6th: Studios open from 10am until 5pm
Spring is upon us and the beautiful Sydney sunshine is beckoning us out of our Winter hibernation - this is the perfect time to venture out and explore the Pittwater Artists Trail!
More on the Spring Meet the Makers Trail - by Vicki Ratcliff HERE
Spring in Pittwater: 2015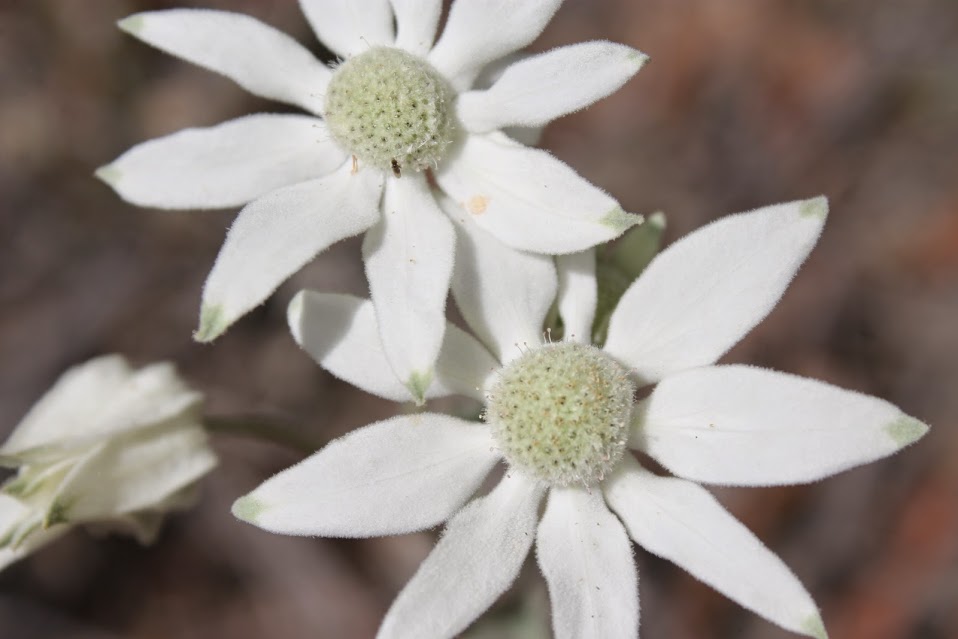 Flannel Flower - traditionally a flower indicating 'flow' appears in the verges of Winter turning into Spring - A J Guesdon picture, 2015.