March 1 - 7, 2015: Issue 204
Pittwater Artists Trail Fires Up for 2015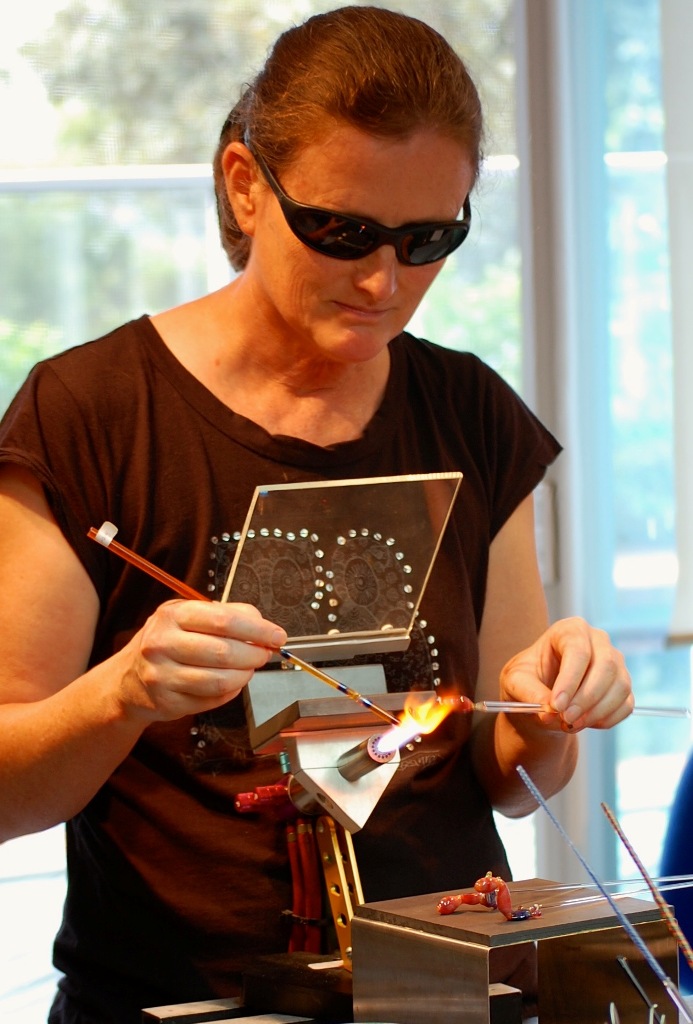 Penel Bigg Firing glass.
This year the Pittwater Artists Trail have something happening on the first full weekend of each season. All home studios will be open in March, September and December, and a group exhibition will be held in June, details to be announced soon.
The first for this year is next weekend - Sat 7th and Sun 8th March - full details from Vicki Ratcliff HERE
Whale Beach SLSC Hosts 2015 Inter- Schools SLS Carnival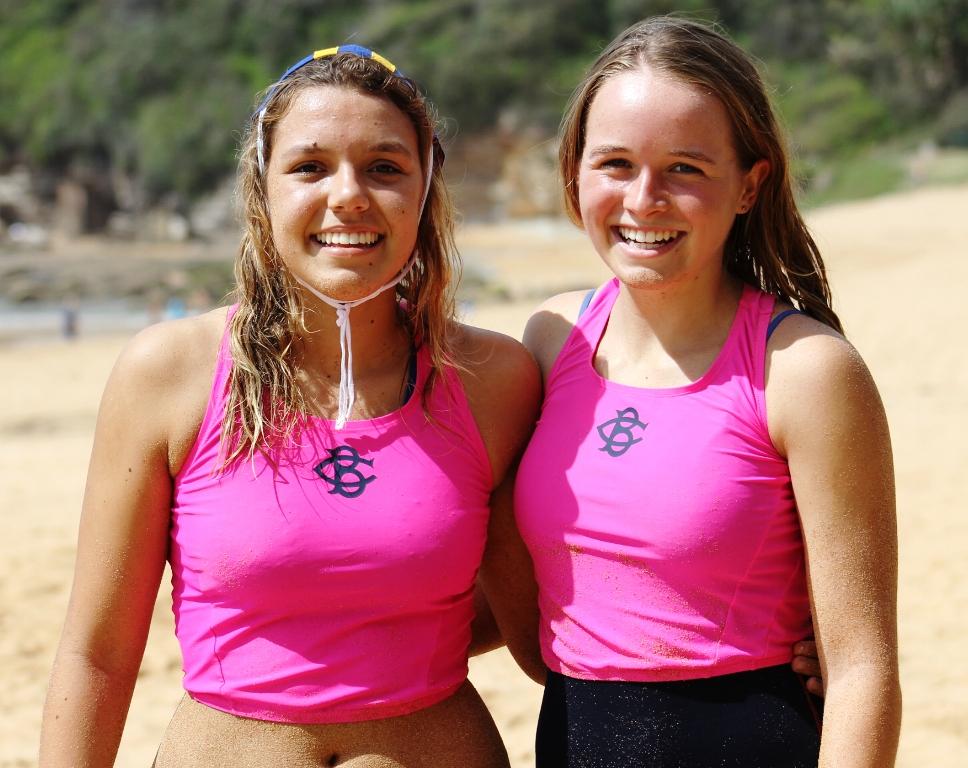 Bungan Beach SLSC Members Erin Lukey and Hannah Lanz after the Flags Races - photo by A J Guesdon.
On Saturday 28th of February 2015, Whale Beach SLSC hosted an Inter-schools SLS Carnival with around 200 competitors from schools such as Knox, Barker, Loretto, St. Joseph's College (Joeys), Shore, Riverview and Barenjoey HS.
Knox provides a large number of active members each season with some staying in the newly renovated clubhouse bunk rooms. Other school representatives are Members at Bungan SLSC and Newport SLSC.
Whaley provided Water Safety, and IRB and crew during water events and event assistance and co-ordination.
A great event for the last day of Summer!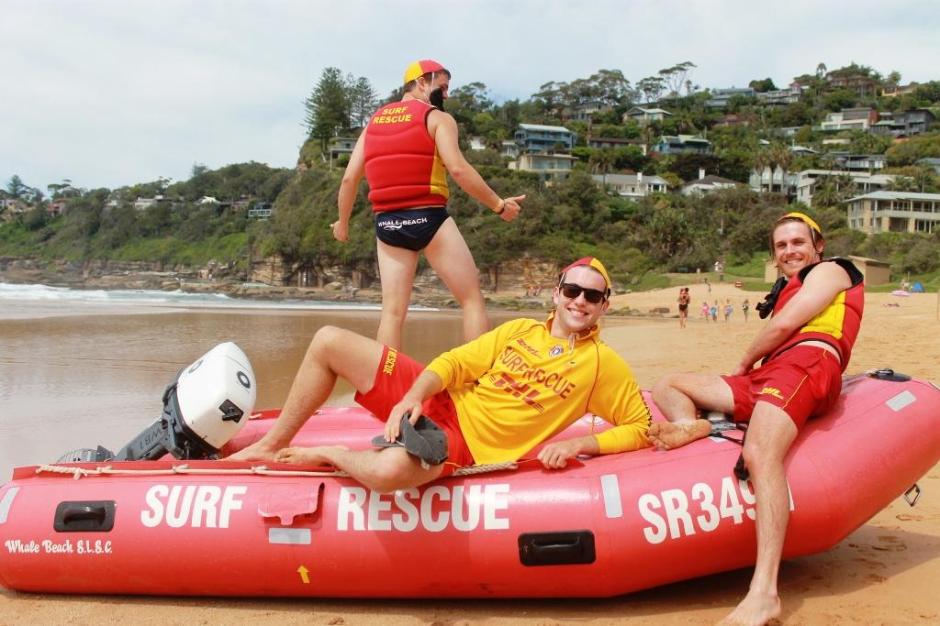 Whale Beach SLSC Members John Lewin, Nick Cooper and Nick Lawrance having a moment of fun after Water Safety duties are done.
- photo by A J Guesdon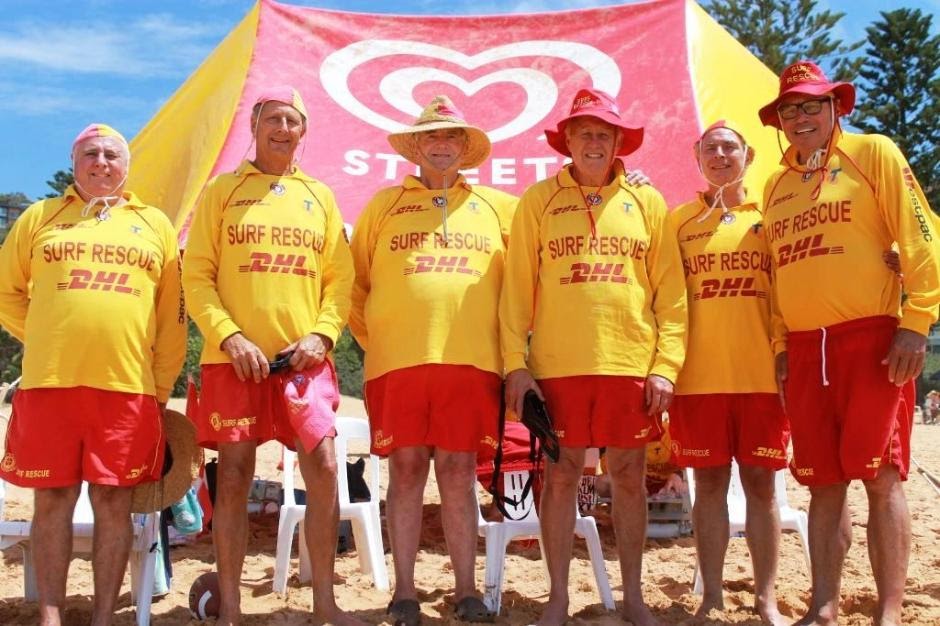 Whale Beach SLSC's afternoon patrol the 'Grey Whales' which includes Whale Beach SLSC President Phil Schmidt, Richard Stewart, Bill Phillips and Col Timms among other stalwarts – Legends all! - photo by A J Guesdon
Restoring Pittwater's Coastal Headland Ecosystems - Get Involved!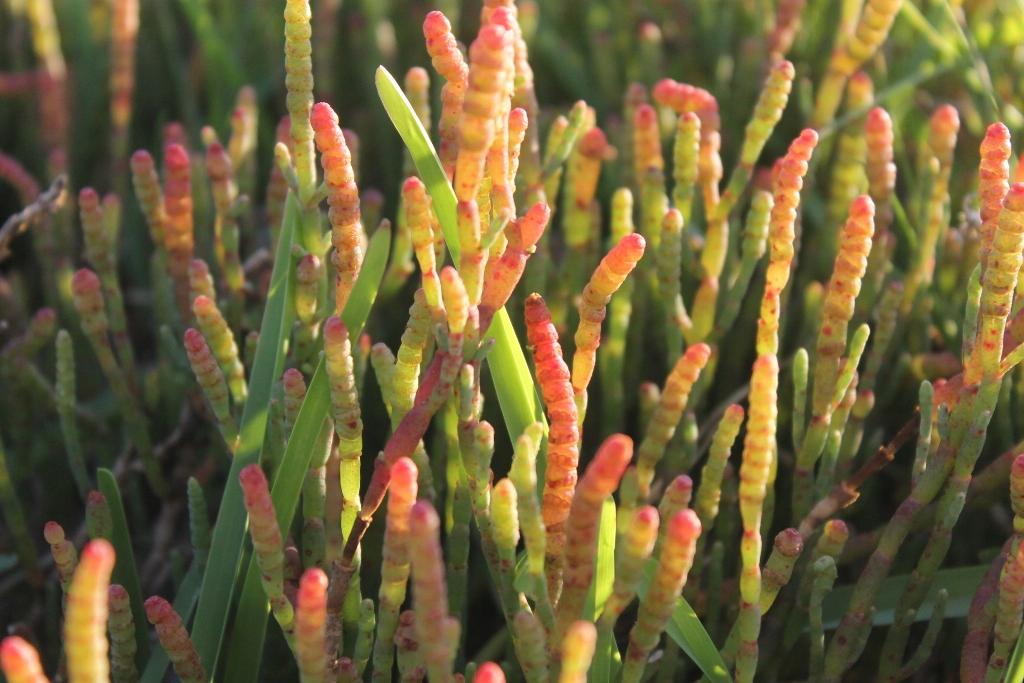 Pittwater Council were successful in receiving grant funding of $100,000 over a staged two year period from the NSW Environmental Trust to undertake restoration works on five coastal headland and ecosystems in the southern section of Pittwater LGA. These include North Narrabeen Headland, Turimetta Headland, Warriewood Headland and Escarpment including restoration of Littoral (or Coastal) Rainforest on the northern end of Warriewood Beach and the Littoral Rainforest at Mona Vale Headland.
The project commenced early November 2014 and will be completed by 1 September 2016.
Coastal headlands are important areas of natural habitat along our coastal fringe. The threat of degradation to the area's natural values through continued weed invasion and coastal erosion create a detrimental impact on these communities.
The project aims to protect and increase the native habitat (including the Littoral Rainforest Endangered Ecological Community and Themeda Grassland on Coastal Headlands Endangered Ecological Community) through weed control and bush regeneration to help natural regeneration. The highly degraded areas will be treated by removal of invasive weeds, replacing them with local native tubestock, in an effort to restore the natural ecosystems that used to be on site. Rabbit control, flora and fauna monitoring and recording and habitat assessment will all be a part of this strategy.
The NEW Mona Vale Basin Bushcare Group has its first meeting scheduled for Saturday 7 March from 8am to 11am. Meet in the reserve on the corner of Surfview and Bassett St East. Details of an upcoming Native Plant Giveaway, Community Planting Event, and Warriewood Beach Bushcare are in this Issue's Environment page.
Palm Beach Pigeons Triumph!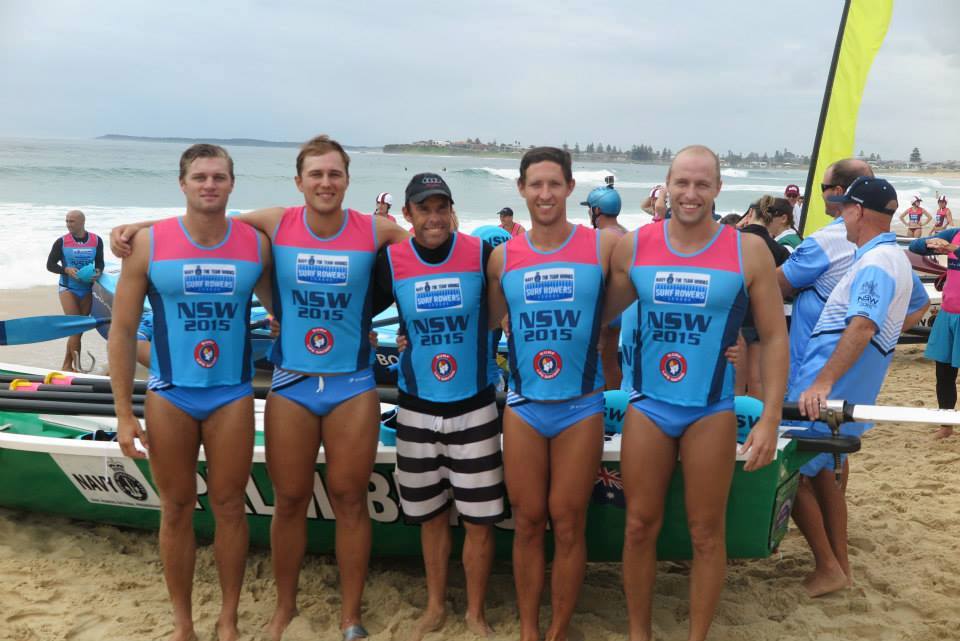 2015 Interstate Representatives Peter Spence (Sweep) and crew of James Raleigh, Kurt Spencer, Ollie Archibald and Jordan Thurlow.
photo by Aaron Tannahill
It was a double celebration for the Manly and Palm Beach women and men's crews who represented NSW at the Interstate Championships at Shellharbour. Apart from beating the best from other states, Palm Beach and Manly also did the relay and won that as well. On Sunday 22nd if February Sydney Northern Beaches boat crews backed up Saturday's New South Wales win with 1st's in other Divisions, including a 1st for the Palm Beach Pterodactyles in the Open Womens and 1st for the Palm Beach Projects in the Reserves Division!
Results for Navy ASRL Open Finals – and Interstate 2015 Surf Boat Championships HERE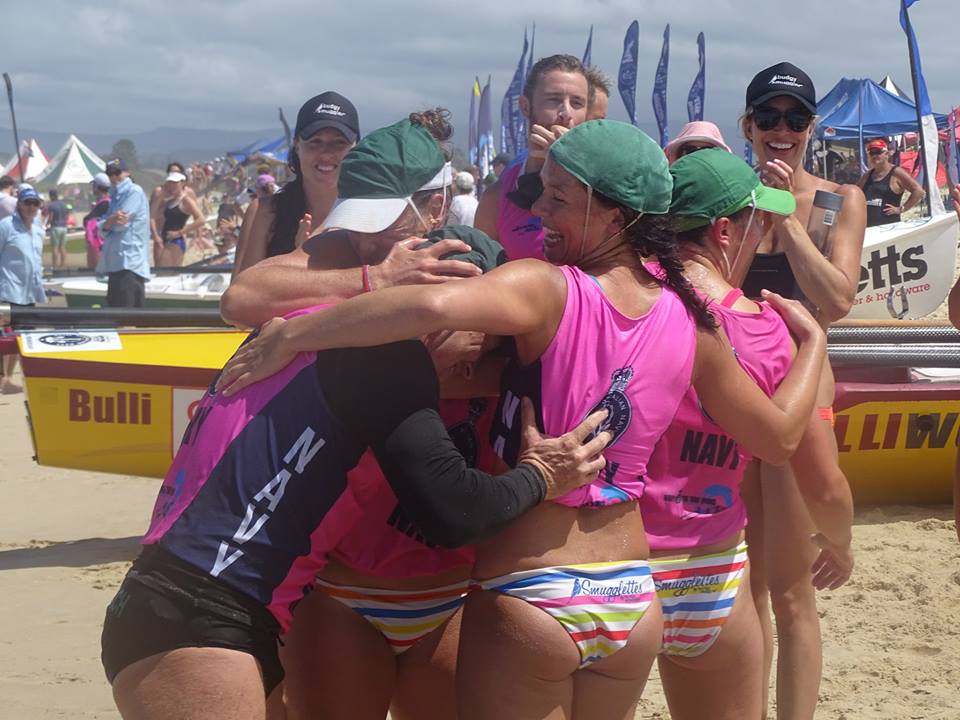 Palm Beach Pterodactyles - pretty happy! - photo by Aaron Tannahill
The Golden Days of Autumn 2015 Begin