March 1 - 7, 2015: Issue 204
PITTWATER ARTISTS TRAIL - HOME STUDIOS OPEN WEEKENDS 2015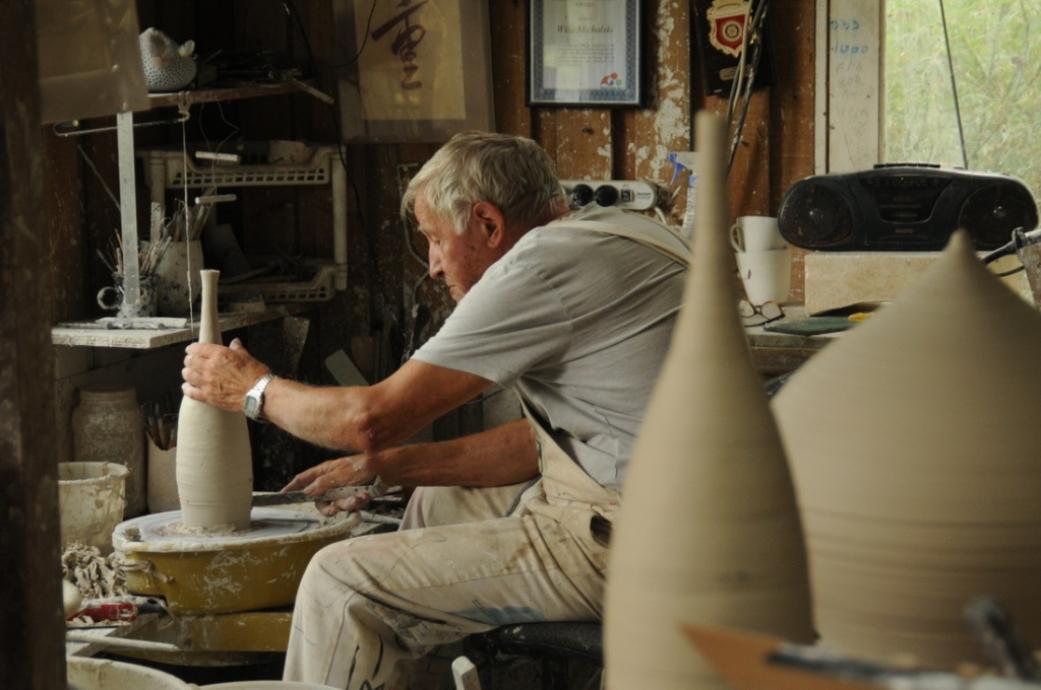 Ceramicist Willi Michalski
PITTWATER ARTISTS TRAIL - HOME STUDIOS
Open Weekend March Sat 7 - Sun 8
10am - 5pm

Be spellbound! Be amazed! If there is one thing you do in March make it the Pittwater Artists Trail!
See incredible works varying from international Pop Art, encaustic painting, glass art, ritual objects, lithographs, to our Pittwater national treasure, ceramicist Willi Michalski.
The Pittwater Artists Trail, now in its 5th year welcomes back many returning artists but also welcomes some new and exciting members to 2015:
Coco Elder- painting, carving and ceramics inspired by the Australian bush drawing inspiration from the local surrounds of Ku-Ring-Gai National Park.
Allen Goodman - a painter with a history in stained glass. His Bayview studio is a calm
pocket of artistic practice in acrylic, watercolour, pencil and ink.
Peter Cameron - a painter of landscapes based in Bilgola and travelling 'off track' to country New South Wales and beyond to listen to the Australian land. His work resonates with a depth resulting from repeated field trips to his chosen places.
Studio spaces vary from kitchen tables, to the extraordinary Pittwater vista of the historical home of third generation artist Nada Herman. Every medium in art imaginable is available to view and you can also purchase that special work you fall in love direct from the artist.
In this unique opportunity you will be welcomed into the intimate and creative worlds of the artists. You will be able to engage with the artist about their work, their inspirations and also buy direct at great prices.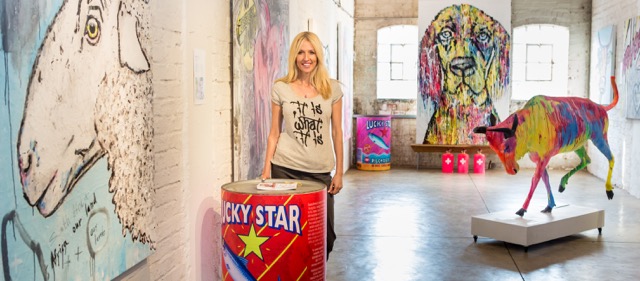 Pop artist Diezel
Now with 3 open weekends throughout the year where all 20 studios will be open and a combined Winter Exhibition, you have more opportunity to experience this exciting trail.
Our other Open Weekend dates for your diary are:
Sat 5th and Sunday 6th September
Sat 5th and Sunday 6th December
Our
Winter
exhibition will be held on:
Sat 6th and Sunday 7th June
- More exciting details about this will be revealed soon!
So if you like walking, eating and love art, make a weekend of it and take to the Pittwater Artists Trail next weekend to visit all these wonderful artists in their studios in between being in the places that inspire them - our beautiful coastal vistas, bush sanctuaries, the Pittwater estuary and the thriving villages and their cafés.
For more information about the 20 artists taking part in the 2015 trail visit
pittwaterartiststrail.com.au
by Vicki Ratcliff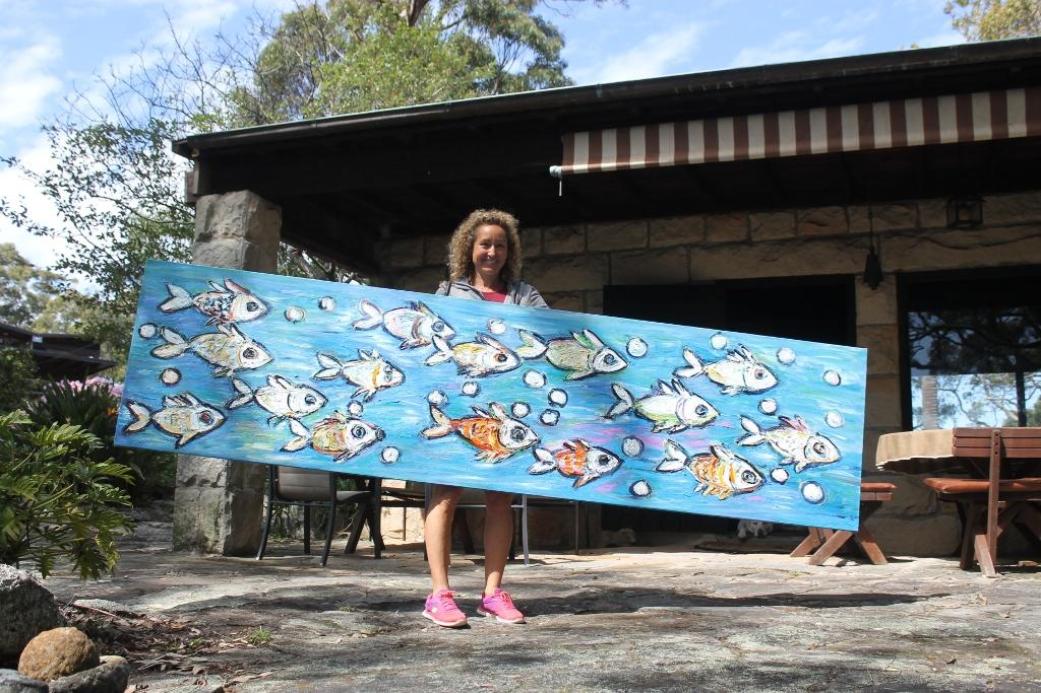 Nada Herman with one of her works outside historic Hy-Brasil.
Studios by location
Elanora Heights - Karen Pike, Penel Bigg
Mona Vale/Newport - Meredith Scott, Vicki Ratcliff, Julie Hickson, Wendy Grainger
Bilgola/Avalon/Whale Beach - Peter Cameron, Robyn Park, Elfriede Bartnitzky, Katarina Wells, Nada Herman, Diezel, Coco Elder, Helen Mackay, Jill Ferrall, Sylke Claridge, Geoff Searl, Marian Purvis
Church Point/Bayview - Willi Michalski, Allen Goodman

Artists by medium
Ceramics - Willi Michalski, Coco Elder, Katarina Wells
Glass - Penel Bigg, Meredith Scott
Jewellery - Karen Pike, Penel Bigg, Meredith Scott, Geoff Searl, Robyn Park
Paintings - Karen Pike, Vicki Ratcliff, Allen Goodman, Julie Hickson, Wendy Grainger, Peter Cameron, Helen Mackay, Jill Ferrall, Coco Elder, Nada Herman, Diezel, Elfriede Bartnitzky, Sylke Claridge, Marian Purvis
Sculpture - Penel Bigg, Geoff Searl, Katarina Wells
Silk - Robyn Park