January 18 - 24, 2015: Issue 198
From Near and Far - January 2015
Roper Lars Scott Brown (Buster) Memorial Service at South Curl Curl SLSC
January 11th, 2015 - see Ropers Lars Scott Brown Memorial Service here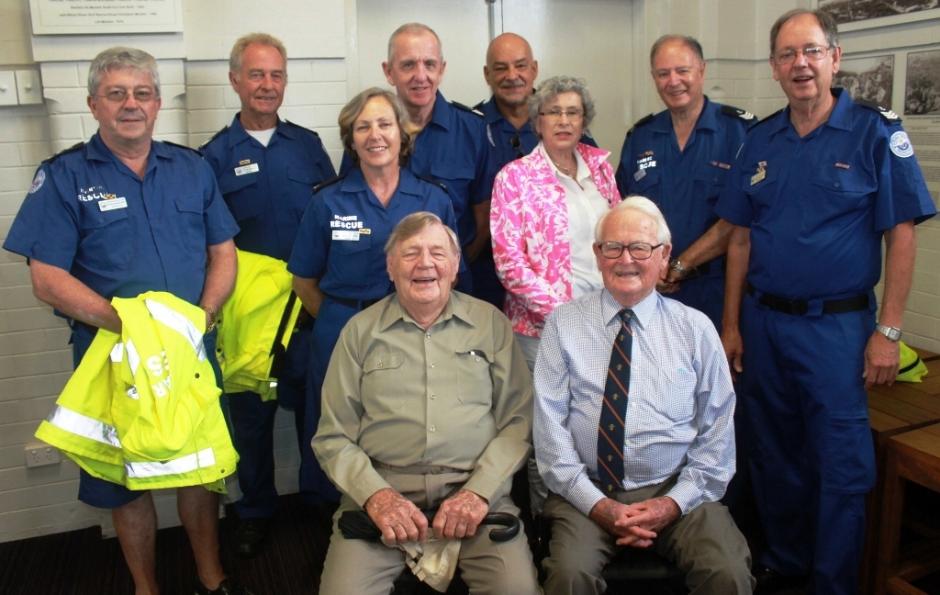 Marine Rescue Broken Bay Volunteers at Memorial Service for Roper Lars Scott Brown (Buster) at South Curl Curl SLSC - Sunday 11th of January, 2015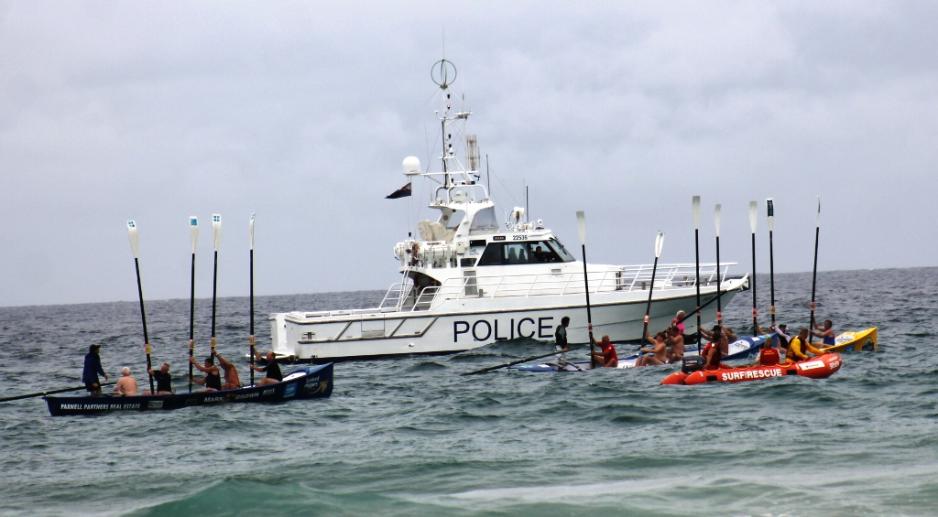 Above: Surfboat crews raise their oars as a mark of respect to Roper Lars Scott Brown prior to son Alan scattering his ashes in the waters he loved - off Curl Curl beach. Below: Marine Rescue vessels BB 30 (left) and MH 30 (right) off Curl Curl beach last Sunday.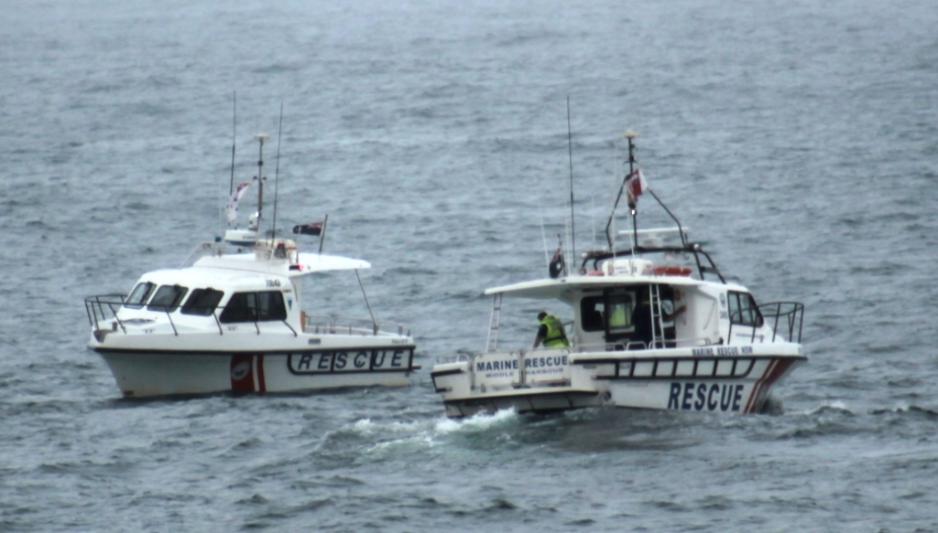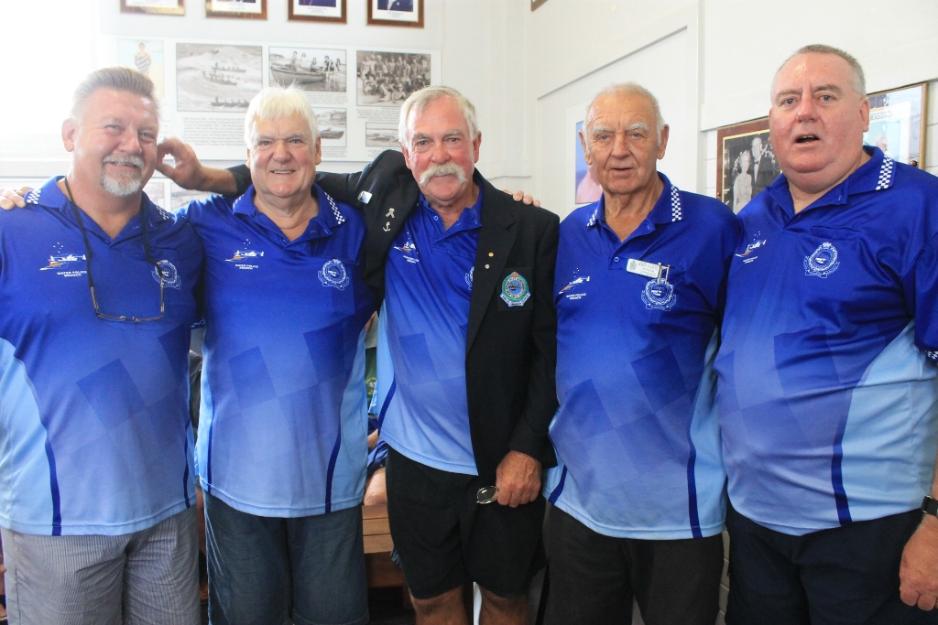 Retired Water Policemen: Jeff 'Bushy' Gilchrist, Lindsay 'Muff' Dive, Brian Friend OAM Q.C.B.C., John 'Clem' Dunbar & Jeff 'Combear' Comber - part of Buster's story.
Great Girls Doing Good things
In follow up to your story on Billie and Jemma raising funds for cancer (November 23 - 29, 2014: Issue 190), I thought it might be nice to mention that they made $82 from the generous people that bought their books and will be donating the money to CanTeen. Billie and Ava donated the books and Jemma helped to sell them.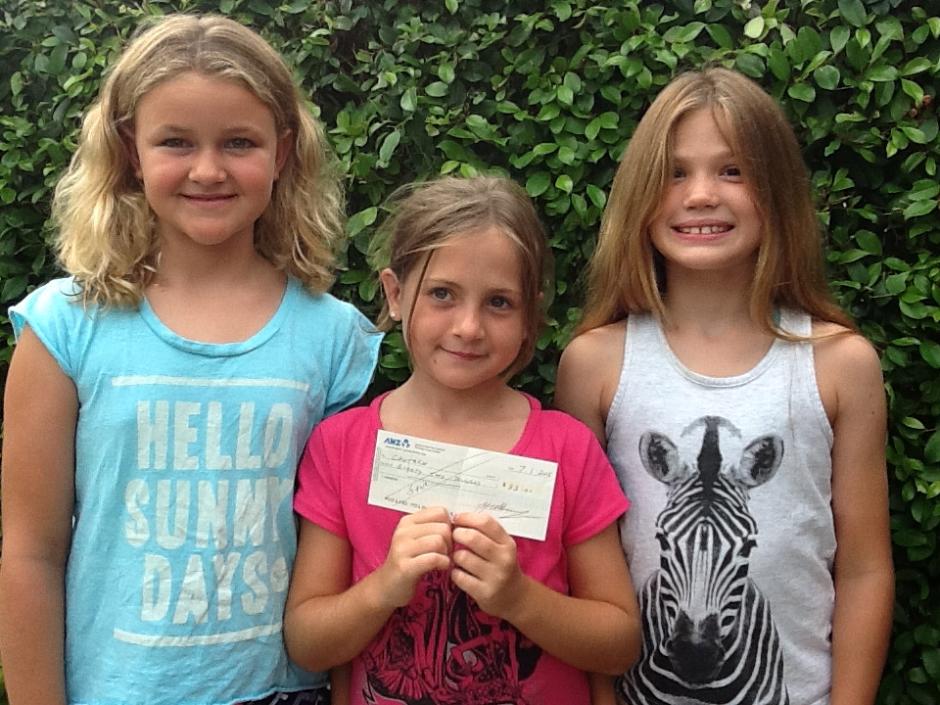 Avalon Beach SLSC Ocean Swim 2015 - Sunday 11th of January, 2015
Avalon Beach SLSC - 351 entered the annual Ocean Swim at Avalon Beach this year – some great pictures courtesy of Warren Young OAM and Steve Jacek.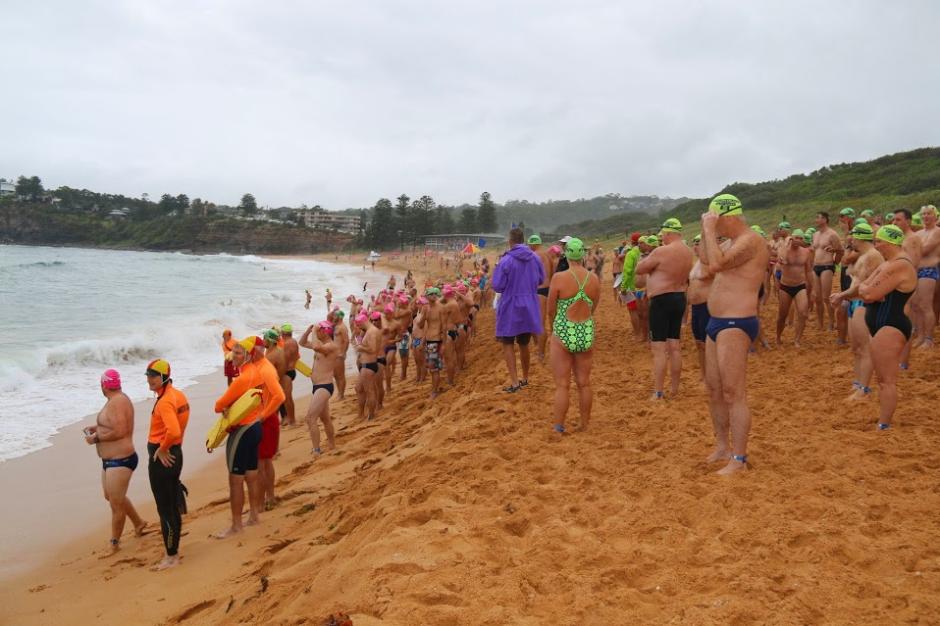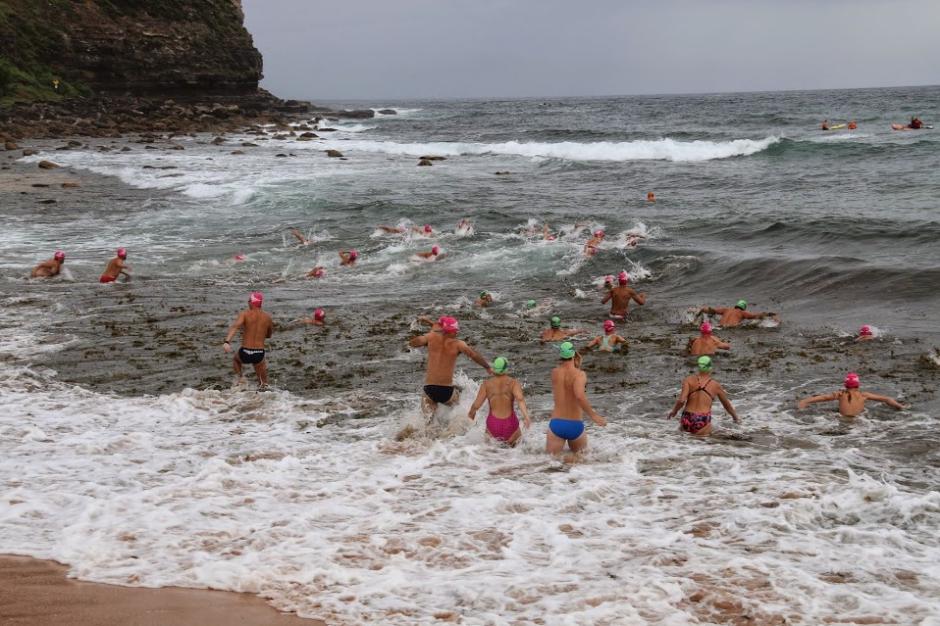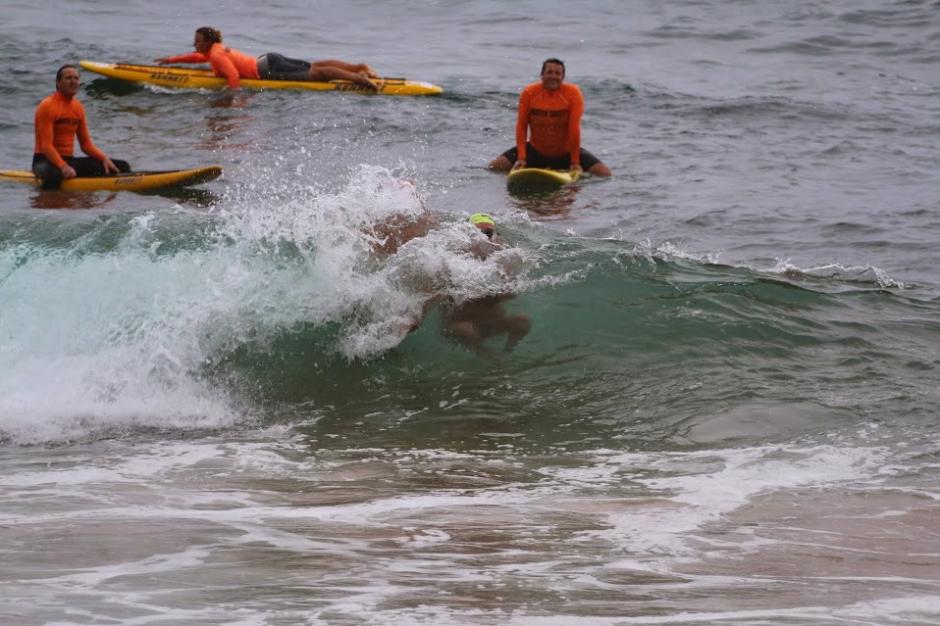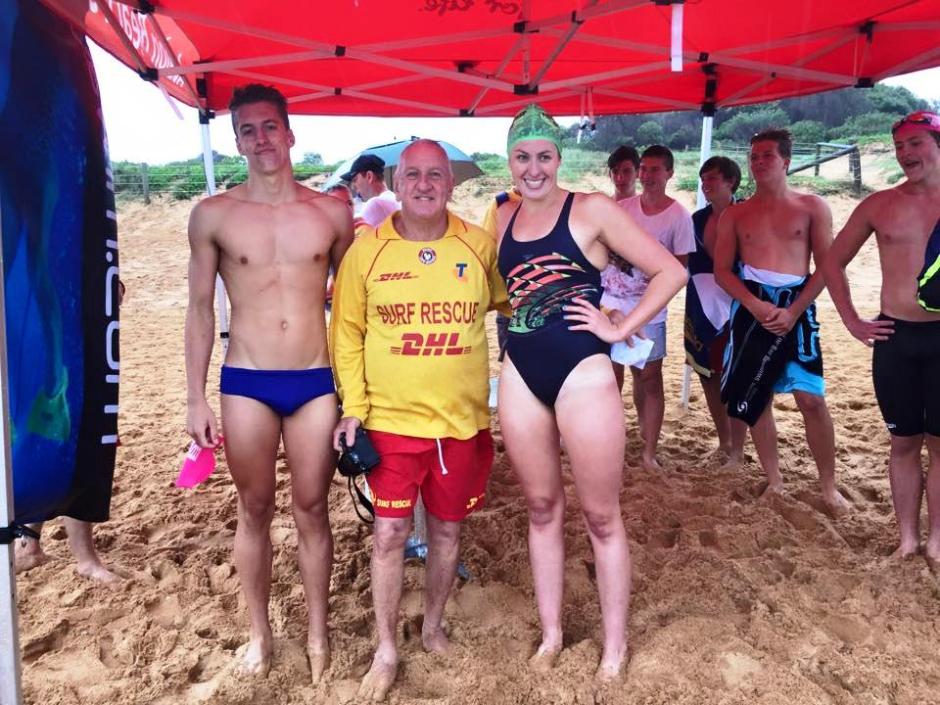 Life member Warren Young with the DMC Dash for Cash winners Matt Kelly and Samantha Watts. See dmcswim.com
Pittwater Surfboat Crews at Young Guns – hosted by Collaroy Beach SLSC Sunday January 11th, 2015
Palm Beach sweep Peter Spence is the first to admit that winning the under 23 Young Guns final at Collaroy was the furthest thing from his mind.
"I thought it would be great for us just to make the final,'' he said."We haven't done a lot of work, we have two new boys in the crew and I wanted to see where we were at against the two good local crews Collaroy and Bilgola.''
The Palmy boys surprised everyone in the final and Spence knew what he was doing when he chose the southern alley.The Collaroy Knights and Bilgola Bennys just couldn't get a runner when it counted. Avoca and Ocean Beach took the minor placings.
Photo: Palmy crew with Spence Picture: Bill Sheridan – John Taylor SLSSNB report.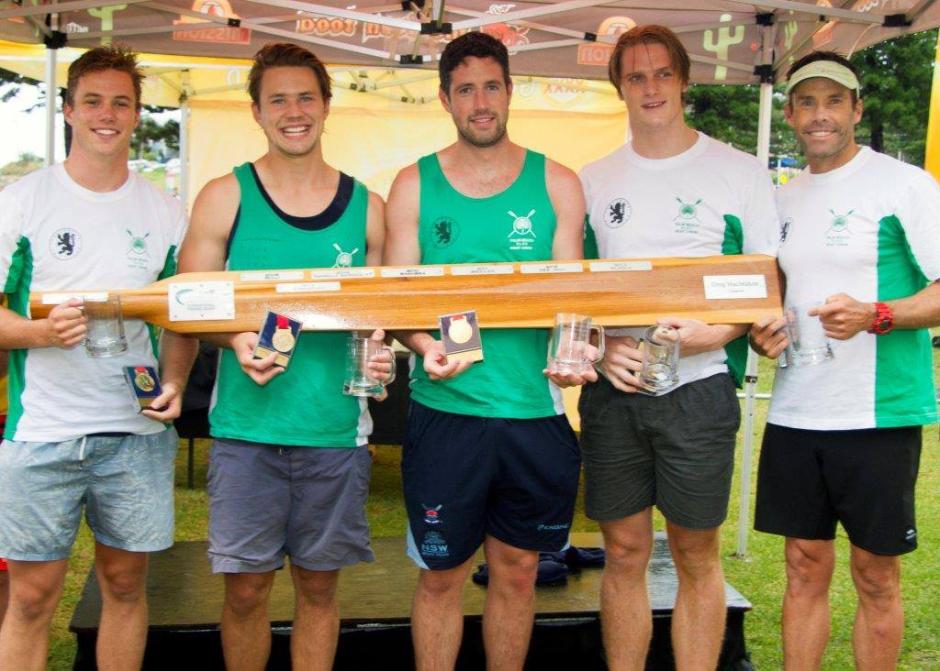 Grom Search National Finals at Narrabeen - Wednesday 14th of January 2015
Huge congrats to our young Hurley team riders at the Grom Search National Finals at Narrabeen today! Cedar Leigh-Jones (Avalon, NSW) 1st Girls 12's, Bodhi Leigh-Jones (Avalon, NSW) 2nd Girls 14's, & Darcy Crump (Avalon, NSW) 2nd Boys 16's (scored a the highest scoring wave of the final with a 9.77 but didn't back it up). Epic result for all!!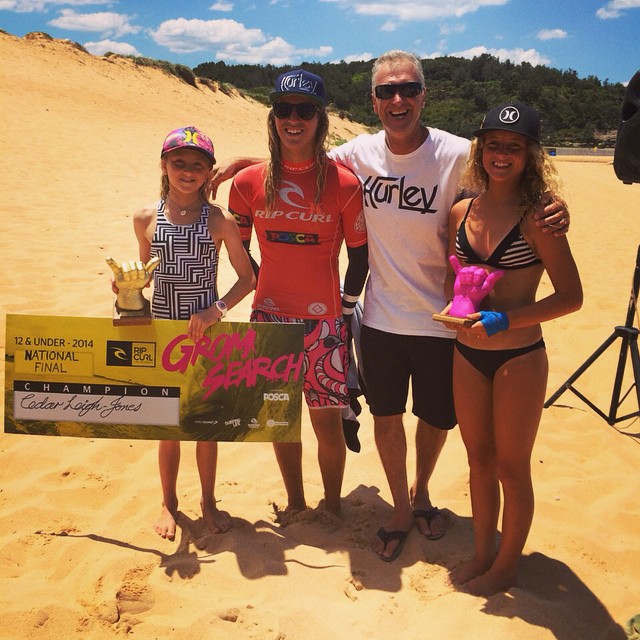 Photo courtesy Barton Lynch - 14th of January 2014
Bart's Bash – Guinness World Record and Event of the Year
An amazing week for the Andrew Simpson Sailing Foundation and Bart's Bash. First they are ‪officiallyamazing‬ Guinness World Records holders, now on Saturday 17th of January (our time) they won an award from Yachts and Yachting Magazine for event of the year. Tony Bishop collected the award on behalf of the Bart's Bash team.
Bart's Bash, the global sailing race that took place on September 21st, 2014 raised an incredible three hundred and thirty six thousand, three hundred and ninety one pounds and ninety five pence (£366,391.95) for the Andrew Simpson Sailing Foundation.
The race was held in memory of Andrew "Bart" Simpson, the Olympic gold medal sailor who died in May 2013. 30,734 sailors sailed 87,228,403 Metres, in memory of Bart, with Pittwater sailing clubs also participating. The Guinness World Records certificate was presented to Sir Ben Ainslie at the London Boat Show this week.
‪BB2 will be run on Sunday 20th September, 2015. See more at: www.bartsbash.co.uk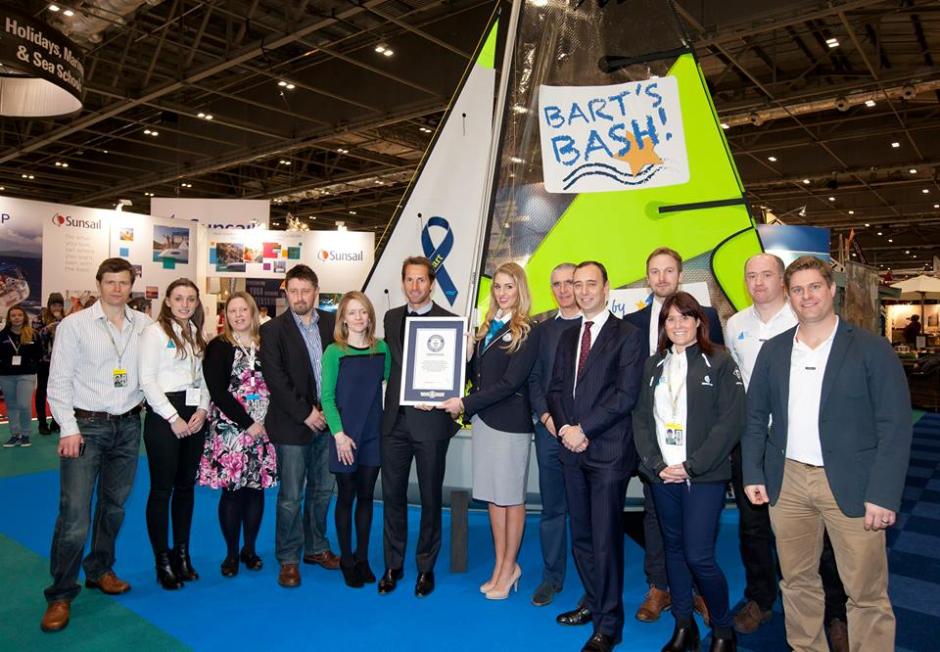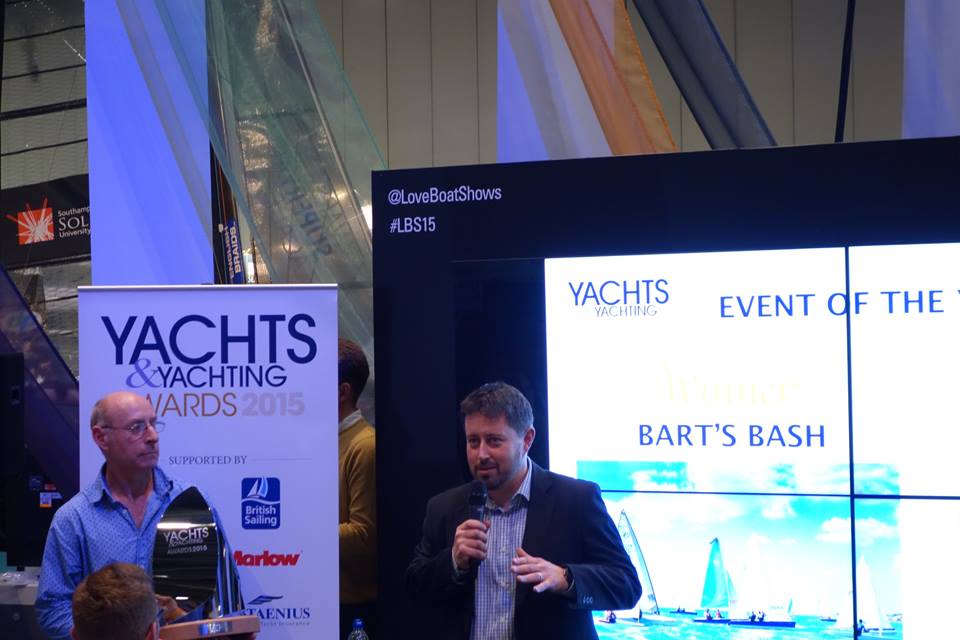 Kenya Care Wear Milami Kitchen Launch – January 12th, 2015
Milami Kitchen launch this week. Nicole of PopUp Nairobi funded the building, our supporters did the cooker and pots and utensils. Thank you all. Sorry no photos serving 300 kids. All of us too busy! We did get proof that the food tasted ok!
Picture: Team effort. Brenda (KCW) Michael (Milami) and Nicole (Pop up Nairobi) – and on Friday Timothy from Milami School met HE Uhuru Kenyatta to be congratulated for winning a valuable Equity Bank Scholarship for his secondary education. I wonder if HE has met a kid from Joska before? What a thrill for the whole Milami community and our supporters. Celebrate with us!!
Find out more at: HERE and HERE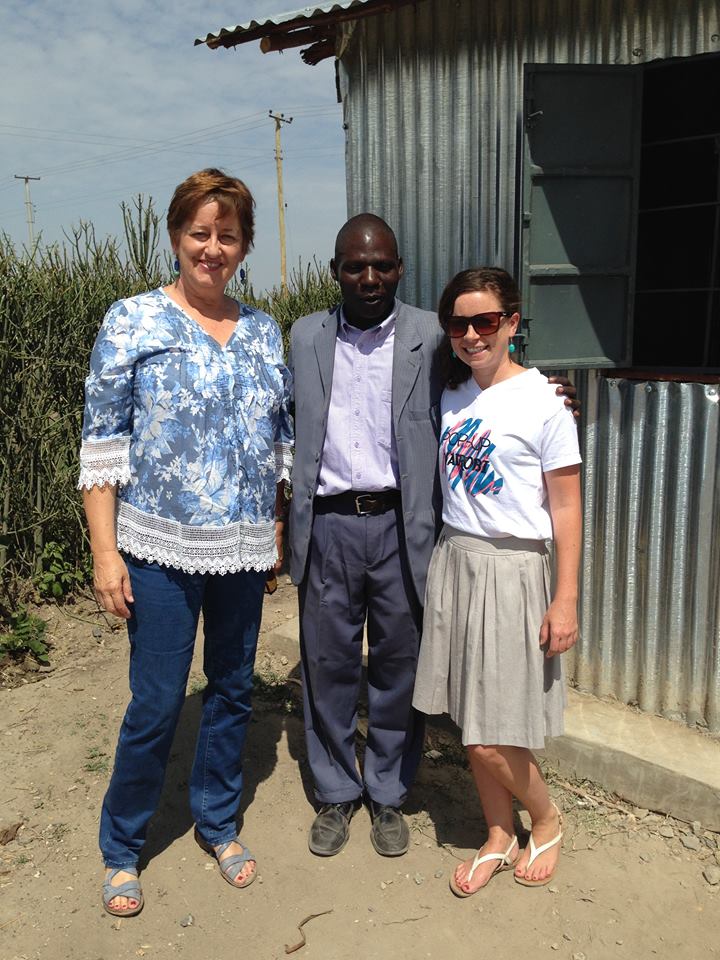 Johnny & Robey Carter's Ironman Comps at Palm Beach this week - Photos by Joanne Seve
All the children attending Johnny and Robey Carter's 7am swim coaching at the Palm Beach ocean pool had another fabulous week this week, ending with Johnny and Robey's "ironman" comp this morning (Friday January 16th, 2015). Below are some photos from this week's fun. Johnny and Robey will be coaching another week of swimming at 7am each week-day next week.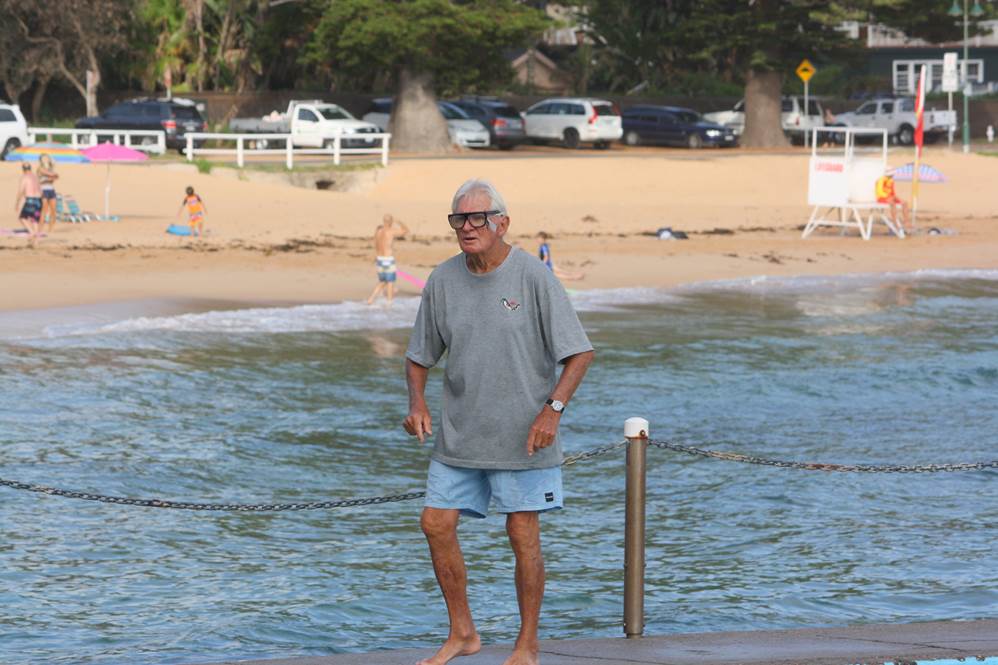 Johnny Carter wearing a sample pair of first prize glasses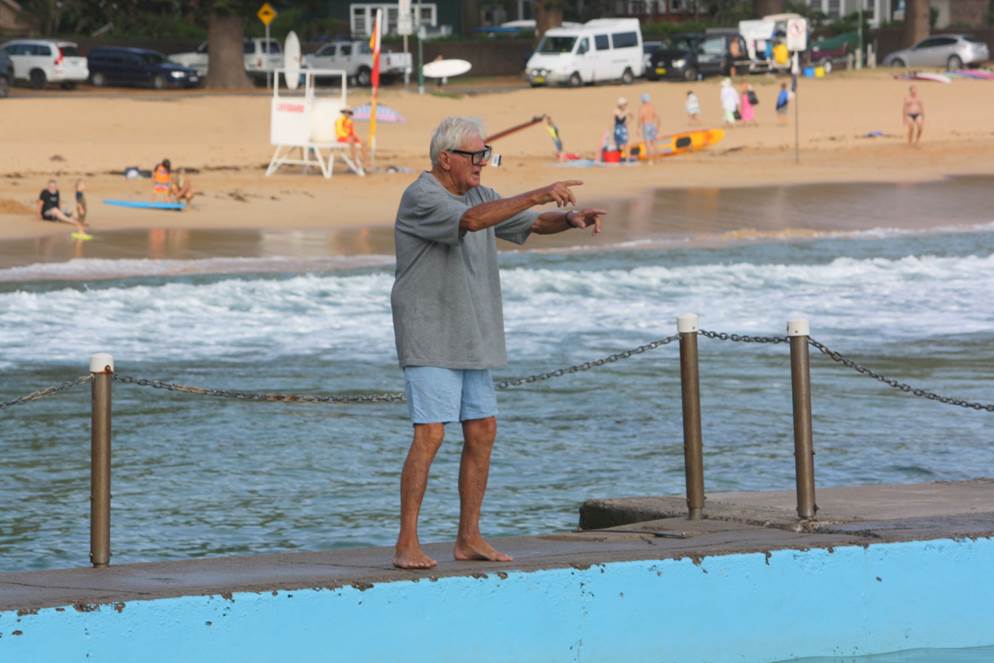 Johnny Carter giving the "go" signal at the swimming relay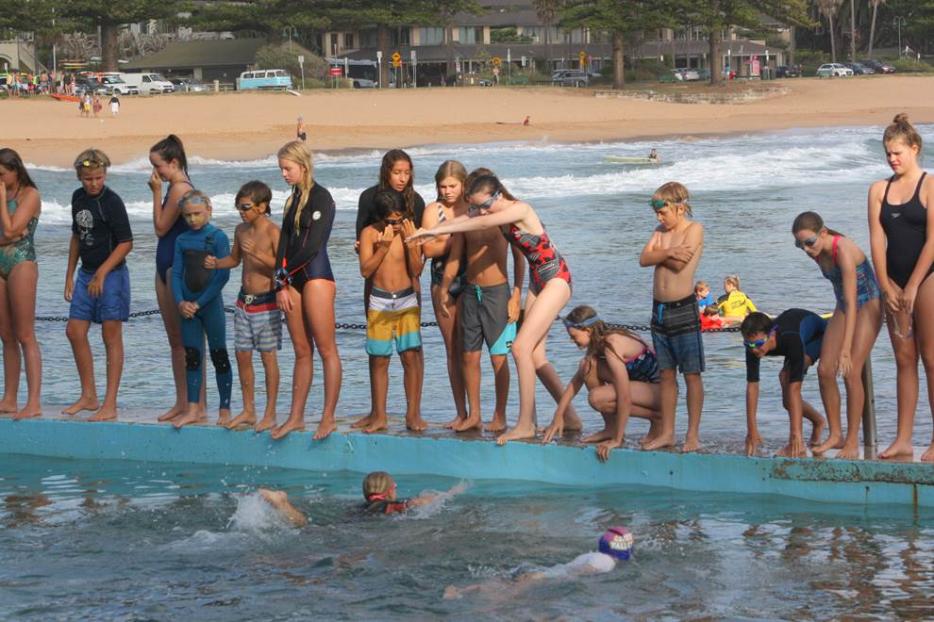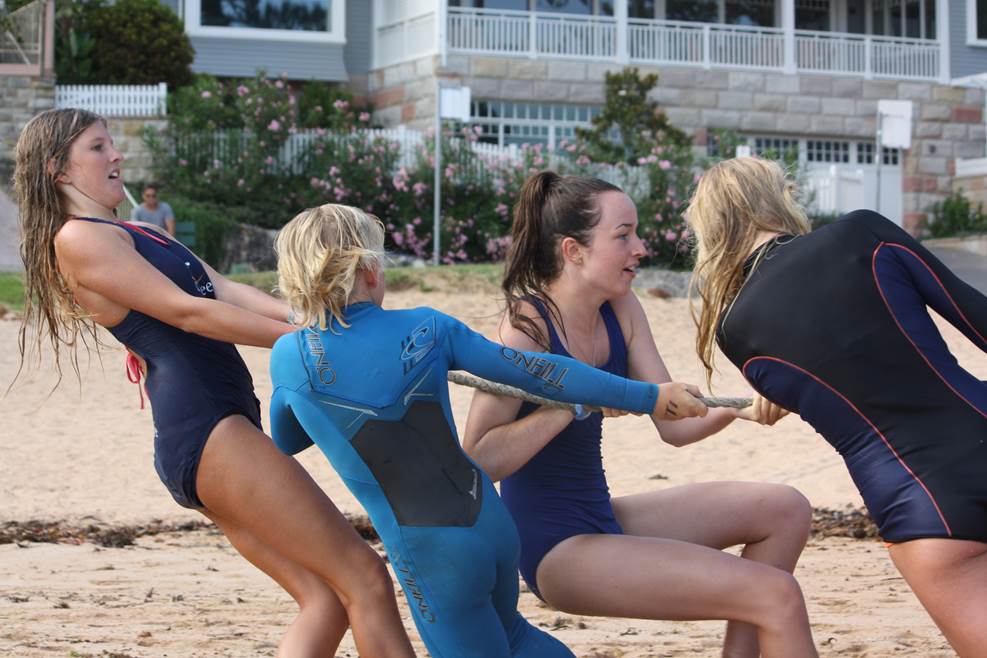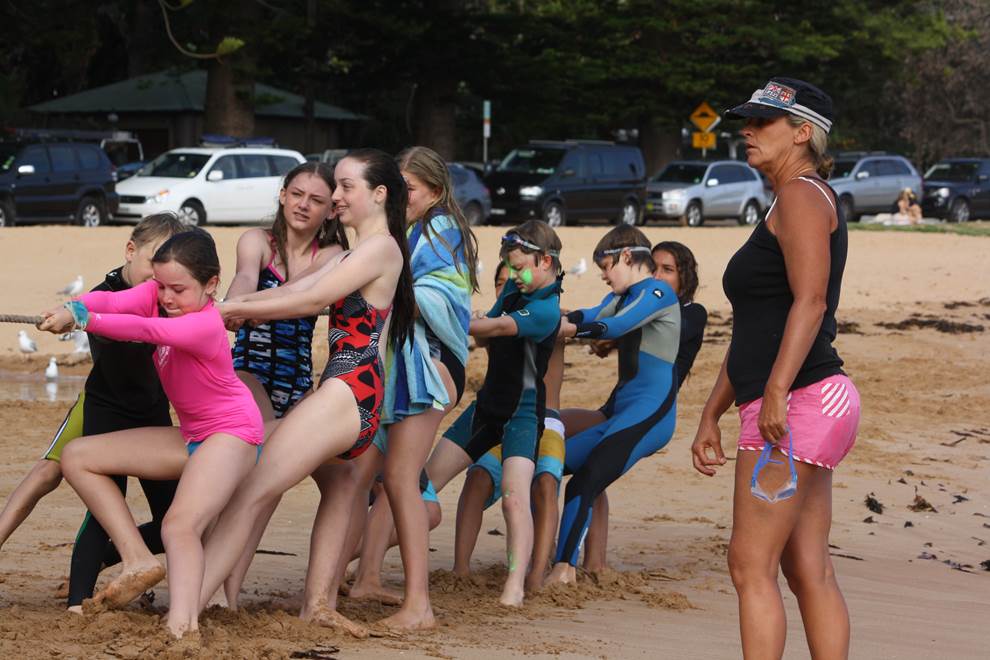 Robey supervising Tug-of-war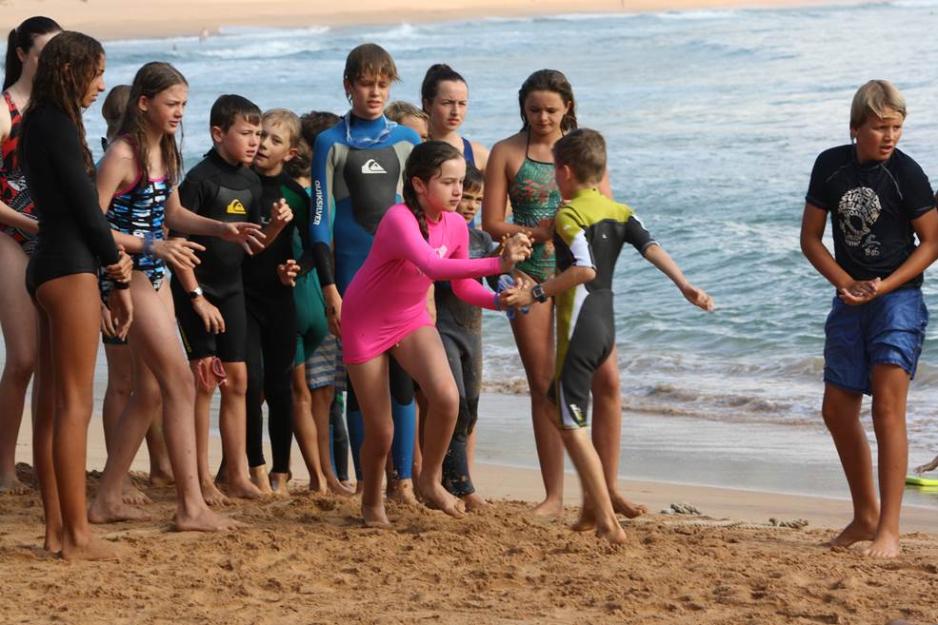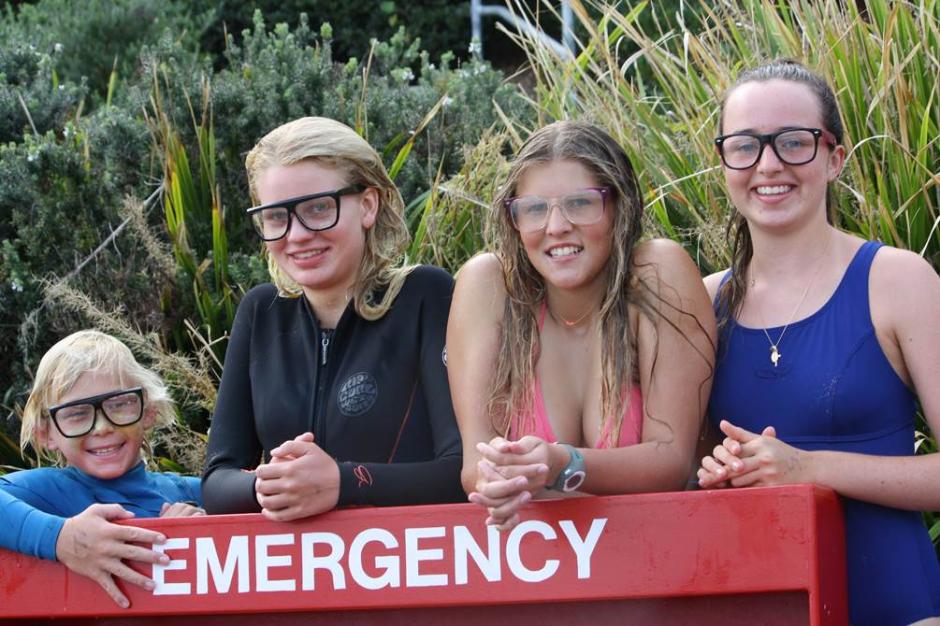 Some winners from Team 1 with first prize glasses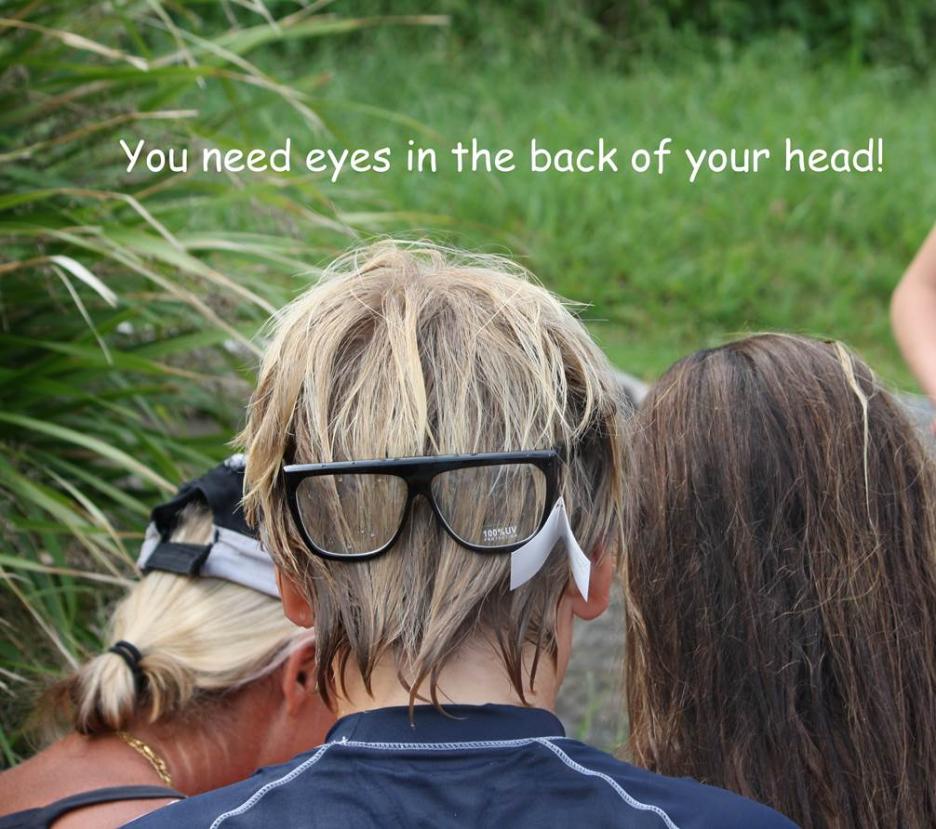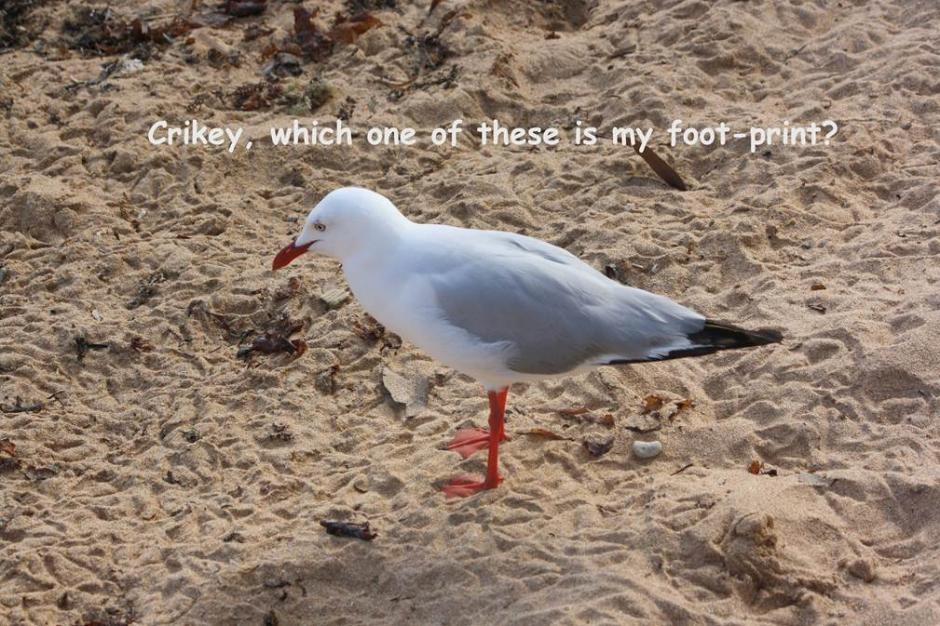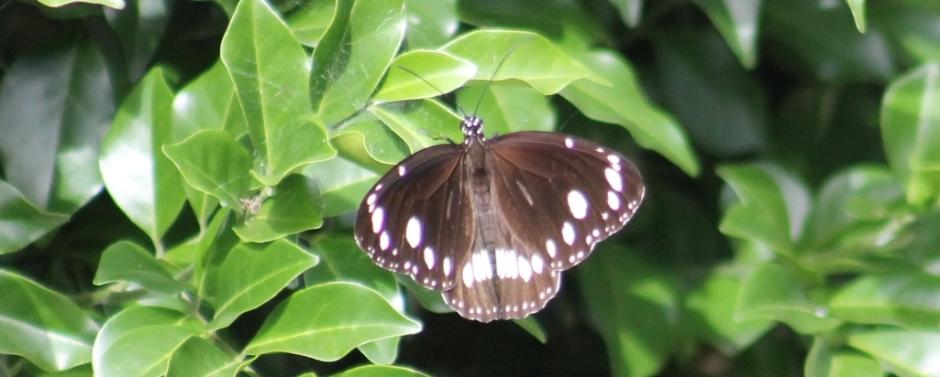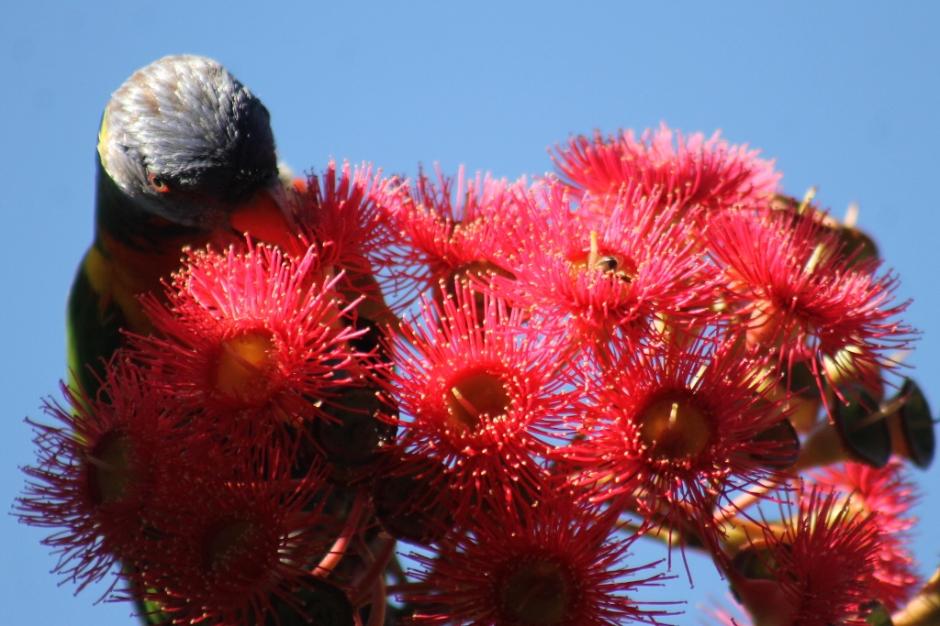 Above: Lorikeet feasting on Corymbia 'Summer Beauty' nectar.
On the side of the road....Careel Bay...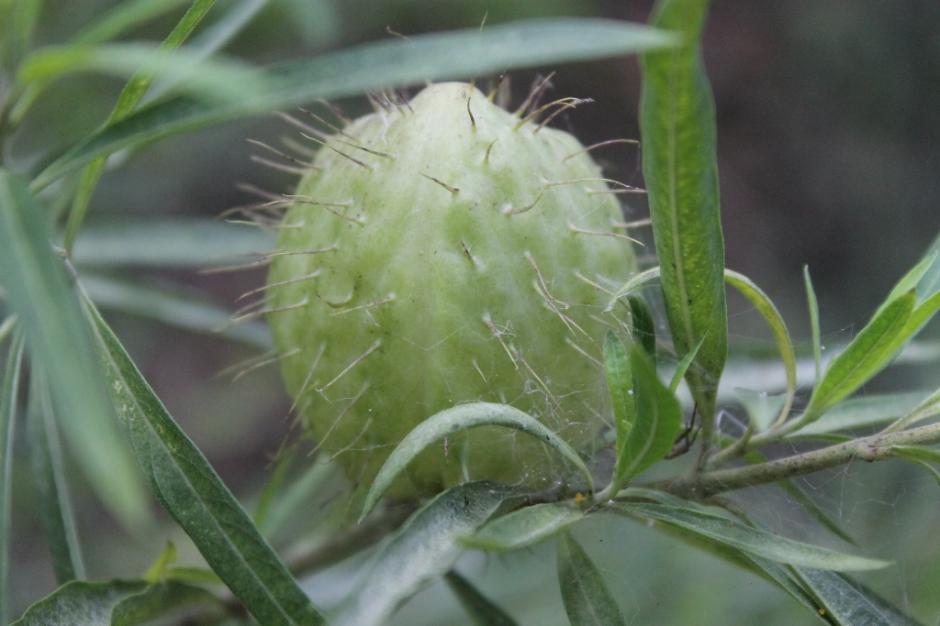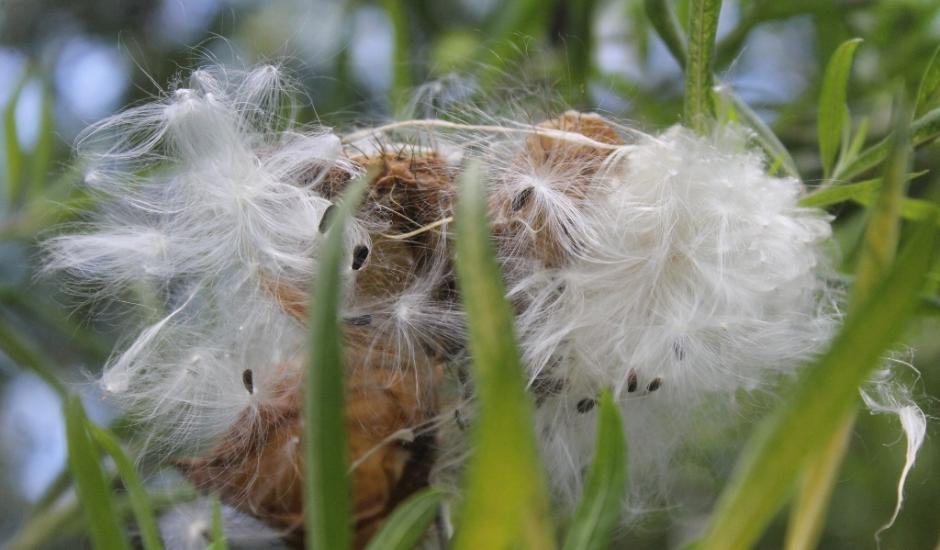 Above: White butterflyweed -Native to southeast Africa, is also known as Hairy Balls Milkweed, Swan Plant, Balloon Plant, Devil's Balls, and Family Jewels. It is sometimes listed botanically as Gomphocarpus physocarpus. Hairy Balls Milkweed generally grows to at least 48" high, and often towers at over 6 feet high. Asclepias physocarpa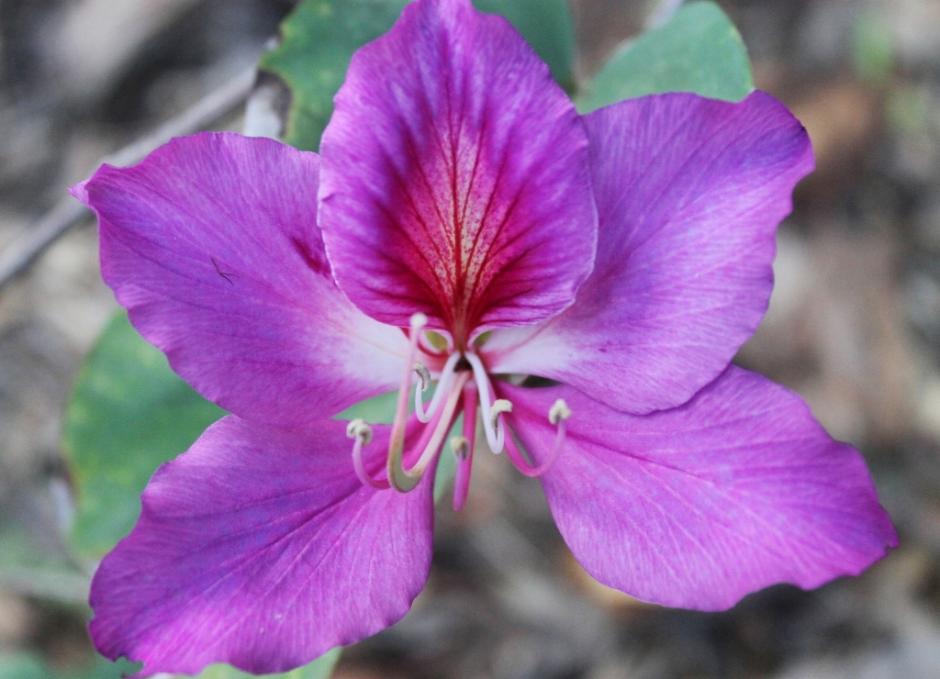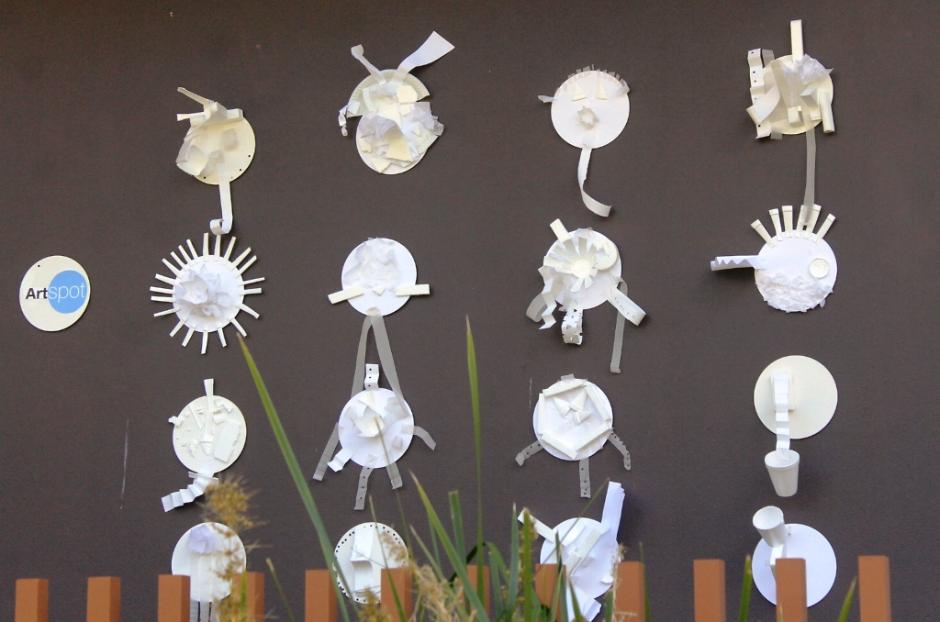 Artspot 2015 - Children's workshops - Creations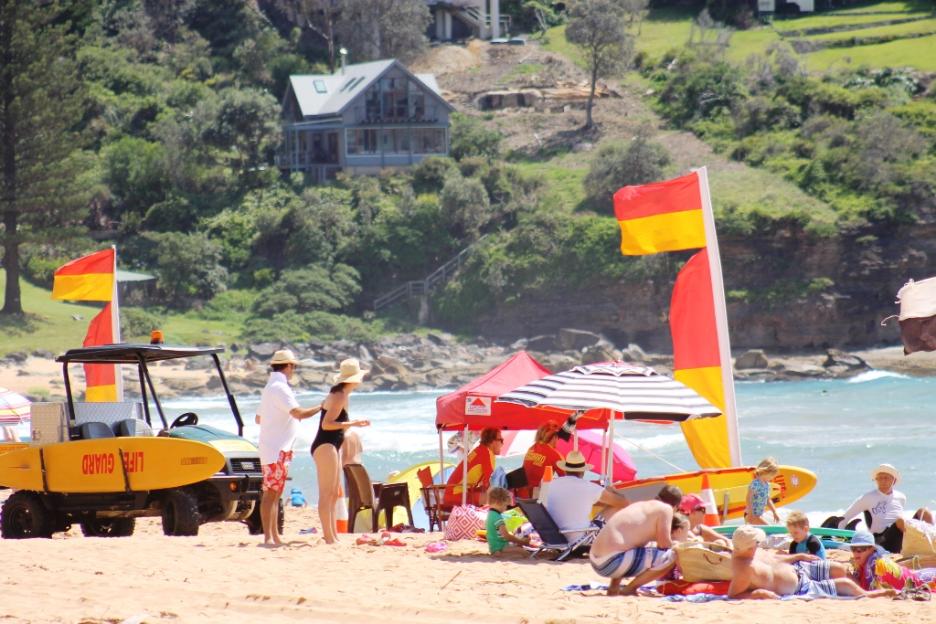 Whale Beach holiday makers on Wednesday 14th of January, 2015.