March 10 - 16, 2013: Issue 101
Caroline Kelly – 2013 Pittwater Woman Of The Year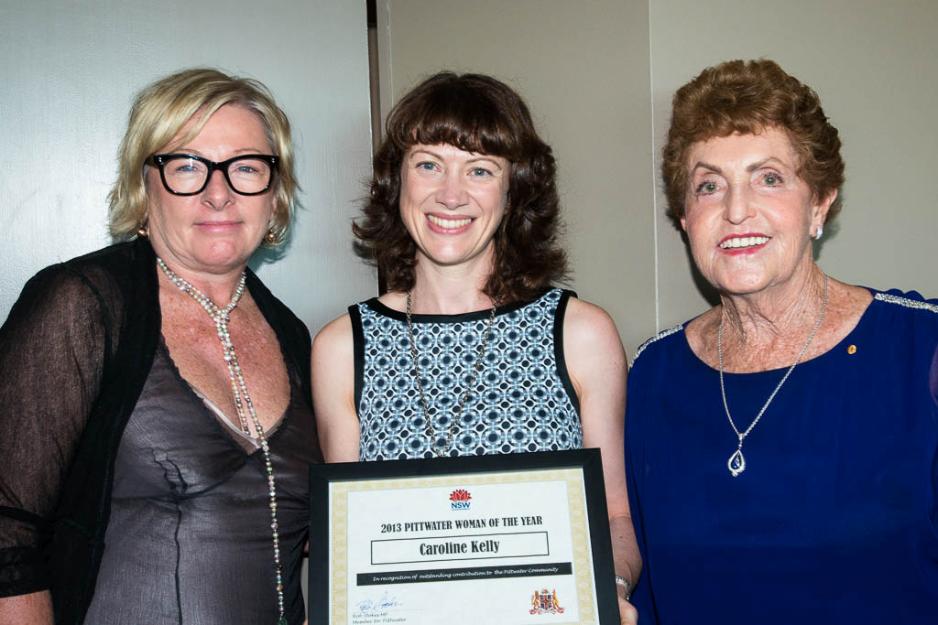 Cr. Jacqui Townsend, Mayor of Pittwater, Caroline Kelly Pittwater Women of the Year 2013, Patricia Giles Pittwater Women of the Year 2012. photo by Michael Mannington
Caroline Kelly – 2013 Pittwater Woman Of The Year
Member for Pittwater Rob Stokes today announced Avalon Beach resident and pancreatic cancer advocate Caroline Kelly as the 2013 Pittwater Woman of the Year. The award was announced at the annual Zonta International Women's Day Breakfast at Mona Vale Golf Club and recognises the outstanding achievements of local women and their valuable contribution to the Pittwater community.
Caroline Kelly is the co-founder and director of the Avner Nahmani Pancreatic Cancer Foundation, named in honour of her late husband, which is Australia's first and only research and support foundation exclusively dedicated towards pancreatic cancer.
"Caroline has overcome a tragic personal experience to inspire and give hope to others," Rob Stokes said today. "From a situation where many would take a backward step – Caroline used her passion and determination to launch a foundation able to assist thousands in need.
"Under her leadership, Caroline's foundation has helped generate widespread awareness and support for pancreatic cancer sufferers and helped raise millions of dollars in essential funds. The annual 'Put Your Foot Down' charity walk along Palm Beach is a great example of the successful fundraising initiatives Caroline has introduce for this increasingly important cause.
"Caroline's efforts are a wonderful example of how determination and vision can provide lasting benefits and help change people's lives. There is so much about Caroline's story which reminds us about the possibilities in life and the importance of perseverance and self-belief.
"Caroline has refused to let the enormity of her goals deter her, and this is reflected in the growing success of her foundation. The motivation and commitment which Caroline displays is a real inspiration and this award is a fitting way to recognise her efforts," Rob Stokes said.
We contacted Caroline to congratulate her and for a comment:
It is a great honour and quite overwhelming to be the recipient of such a prestigious award. I don't consider myself worthy of such an award, but it is something I will treasure forever. It is my hope that it can help put the spotlight on pancreatic cancer. Pancreatic cancer has the lowest survival rates of all cancers - Australian's diagnosed with the disease have a 5.2% chance of reaching the 5-year anniversary.
Put Your Foot Down walk at Palm Beach will be held in October this year, exact date is yet to be determined.
See more at: Avner Nahmani Pancreatic Foundation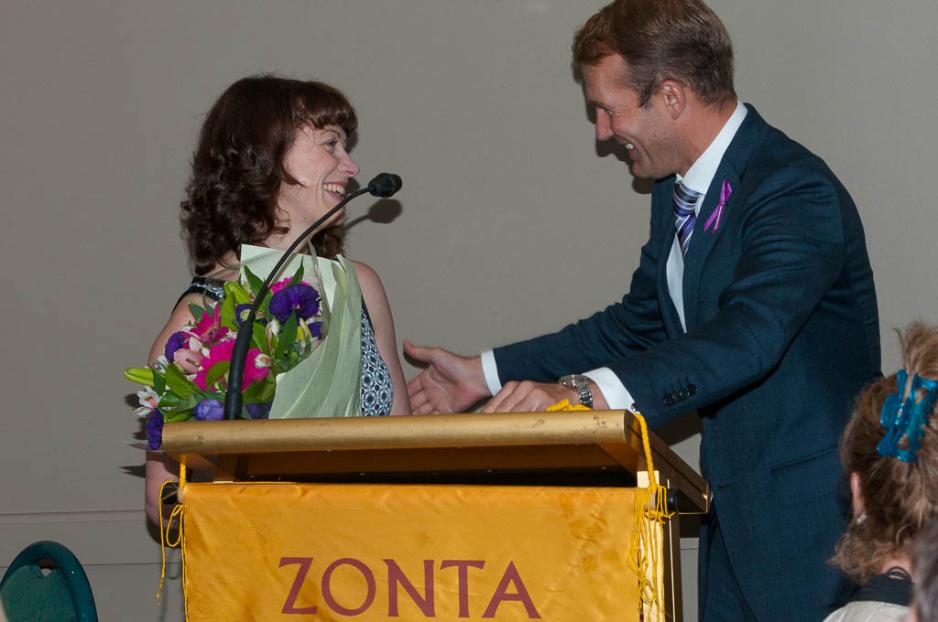 Caroline Kelly Pittwater Woman of the Year 2013 receiving award from Hon. Rob Stokes, Mp for Pittwater. Photo by Michael Mannington