October 2 - 8, 2011: Issue 26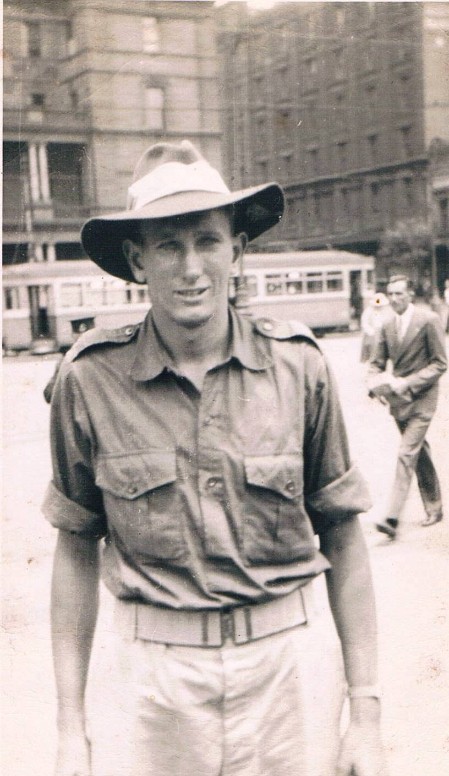 Above: Bob aged 21, outside Customs House, 1946.
Above: (IN Text) Bob aged 13 with his mum.
Below( l to r) Dianne (Bob's daughter), Her Excellency Governor Marie Bashir and Bob at the launching of the book The Story of Bungaree, 2011. Image copyright John Ogden.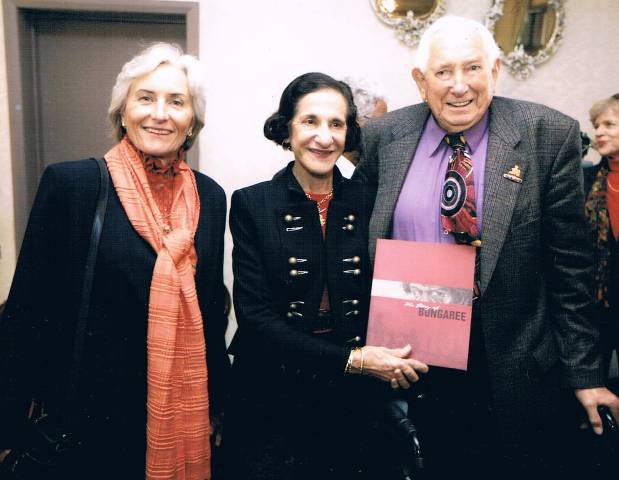 Below: Bob with Sister Joan, 1946.
Right (In Text) with daughters Dianne and Christine after receiving Message Stick from the Budawang Tribe of Milton-Ulladulla; 'To the Guringai Tribe of the Northern Beaches', 2008.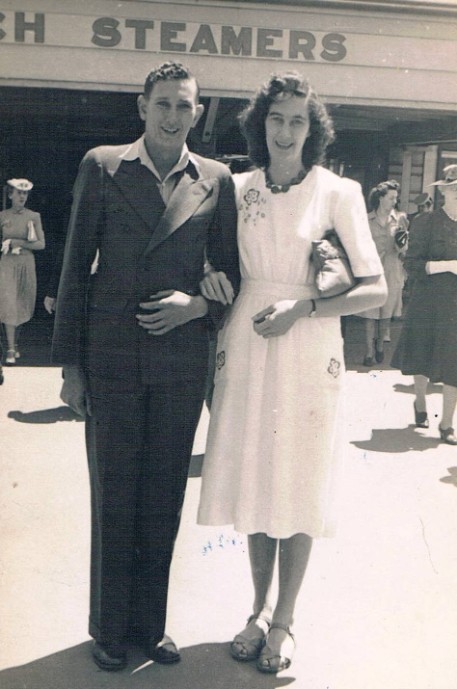 Bob Waterer
A few weeks ago we had the opportunity to meet a wonderful gent in Bob Waterer. His sparkling eyes, his warm and open heart and the very excellent book Nan Bosler has written, The Story of Bob Waterer and his Family 1803 – 2010, were an opportunity to learn not only of Bob's journey of recovering a part of his family's heritage but also to ask a few more questions to gain insights on the man himself.
You must have seen a lot of changes in the landscapes of our area through your decades of living here. Please tell us one or two that stand out most to you.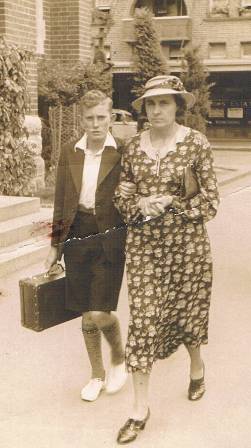 From Trams to Double Decker Buses in 1939.
Many dairy farms; Chinese and Italian market gardens; pig farms; poultry farms; small bread bakeries; orchards; ice works; blacksmiths; bread and milk deliveries to homes – given way to factories and modern homes.
The Brookvale Show each year.
Glass House Gardens at Warriewood.
The army camp at Brookvale Oval during World War 2.
You spent time in Service during WWII. Can you tell us about your experience there and one or two moments that still stand out vividly?

I served in the AIF (Australian Imperial Forces) from 26/8/43 till 27/9/46. I trained at the following camps: Greta (near Maitland, NSW); Bonegilla in Victoria (a signals training camp); Greta again; Canungra in Queensland (jungle warfare camp); Kairi on the Atherton Tablelands in Far North Queensland where I joined the 2/4th Australian Field Regiment. After 12 months there of intensive training, including amphibious landing training at Trinity Beach near Cairns, we were off for action.
On the 1st July 1945, I participated in the biggest amphibious assault against the Japanese ever undertaken by the Australian Army. That was at Balikpapan on the east coast of Borneo. I was in the first wave of landing craft to hit the beach, at 8 minutes after two waves of Alligators (amphibious vehicles) had landed.
My thoughts going in on the 10 mile trip from our boat in the barges, was that I knew that some of us would be killed and I was hoping that I would not be one of them. I luckily survived. Seven of our unit did not survive – they were killed in action.
Of the short 7 weeks of the campaign (when the war ended) I had many close shaves of being killed or wounded. Two of many that stand out were:

•On the first afternoon of the assault, 5 of our Corsair planes bombed and strafed our position, inflicting many casualties to our infantry troops. This occurred by confusing details, which often happens in wars.
•Being "pinned down" with an infantry section by a Japanese machine gun. Fortunately, the bullets were going over the top of us and not amongst us – very scary! Fortunately, a Commando unit silenced the Japanese Gun and got us out safely.
Your 'Welcome to Country' is spoken of as being articulate, filled with true resonance; can you tell us what this means to you?

When I do a 'Welcome to Country' I always have a feeling of Pride - Proud to be of Aboriginal descent and I'm always thinking of the great life they had before the white man arrived and how they cared for this great land that we're on today. When I pay my respects to all Tribal Elders, both past and present, I realise what great people they were and still are. Wonderful people and so badly treated.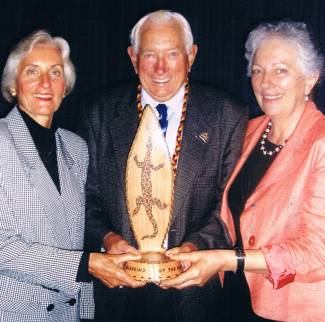 What is your favourite place in Pittwater and why?

Scotland Island. A lot of my family history comes from Scotland Island. My mother and her 4 sisters and 2 brothers were all born on Scotland Island between 1890 and 1900. My step great grandfather owned the whole of Scotland Island around the 1850s. He was known as Joe Bens, but was actually Ambrol Joseph Dierchnect, a Belgian. My great grandmother – Joe Bens' wife – was known as the Queen of Scotland Island from around 1850 to 1900 and did so much for the local community.
What is your 'motto for life' or a favourite phrase you have and still try to live by?

Smile and be happy. A good smile and a happy, positive disposition is better than most medicines and for those with disabilities "Get on with life as best you can with what you've got", and remember to all "You only get one life – make the most of it". And from my army days "Co-operate to conquer" and "United you stand and divided you fall".
An Extract from The Story of Bob Waterer and his Family 1803-2010 features on our Artist of the Month page for all of October.
About Writing the Book by Nan Bosler
Pittwater Online News would like to thank Bob's daughter Dianne for all her help in putting this Profile together.
Copyright Pittwater Online News, 2011.
Images Copyright Bob Waterer and his Family, 2011.