February 3 - 9, 2013: Issue 96
Palm Beach - Whale Beach Ocean Swim 2013
Big Swim – 1058 finishers – first across line was Wally Eggleton aged 20 from South Windsor (NSW) in a time of 29.40 minutes and seconds and Zoe Elkerton aged 19 from Shellharbour (NSW) in a time of 31.57 minutes and seconds.
The Big Swim races this year incorporated; The Big Swim, 2.5km (10am), and for the first time The Little Big Swim of 1km, intended for newer, beginner ocean swimmers. This was not open to swimmers who also entered The Big Swim and run an hour beforehand. The course was a beach start, through the shore break, around four coloured buoys and back to the beach..
You will notice in the great photographs taken by Michael Mannington and Mike O'Flynn in the Volunteer Photography public gallery that some participants are wearing lipstick; yes, even the men. The reason behind this parallels all Big Swims on our coasts during each year, supporting surf lifesaving and with this swim, the quest to find a cure for Multiple sclerosis.
From the Big Swim website:
All entrants will be offered red lippie to wear on the swim and to create an Australian record, at Palm Beach, for the largest number of people in one place wearing red lipstick. By getting into the spirit of this, all fine ocean swimmers can show their support for the Aussie drive to find the cure for the most common chronic neurologic disease of young adults (average age at first attack is 30).
Several people with MS are taking on the Big Swim. In its early years, and between attacks, this is possible. Not so as the years pass. Hence the search for a cure.
To assist those who want to fundraise but are not ready yet for the Big Swim, Whale Beach SLSC is running a 1km swim, the "Little Big Swim" immediately before the The Big Swim, Palm Beach to Whale Beach. It's open to all ocean swimmers, although in this first year, it won't be possible to do both swims: you will need to choose one or the other.
The ocean swimming community over the years has shown the values, attitudes and achievements that represent the very best of Australian life and of our unique national character. As a member of that community and an entrant in the Big Swim or the Little Big Swim, you can bring forward the day MS is conquered by:
1. enhancing public interest in the plight of people with MS and in MS research through wearing the KGTMS red lipstick (provided by MS Angels on Palm Beach at Registration).
2. registering as a KGTMS fundraiser and getting friends, family, workmates to support your supreme effort in completing an ocean event (click here then click on Register as a Fundraiser).
3. supporting a KGTMS swimmer through personal or corporate donation. If you don't know anyone, you may consider supporting Dimitri Cachia, an inspiring young guy who is doing the Big Swim despite (and to spite) his MS... click here
4. coming to a celebratory lunch post-swim at Moby Dick's at Whale Beach (click here) with special guest speaker inspirational Paralympian, Carol Cooke, who brought home a gold medal for Australia in the London Olympics. The MC is ABC Weather Presenter, Graham Creed. Both Carol and Graham are competing in The Big Swim.
All donations go to Multiple Sclerosis Research Australia where 100 cents in every donated dollar goes to MS research. Jan 27 should be a very special day for all fine ocean swimmers and the community they have built and value.
The symbol of the Kiss Goodbye to MS campaign is wearing red lipstick. See www.kissgoodbyetoms.org/ for more details.
The first Northern beaches male and female residents to finish were: 2nd overall Ollie Signorini, 16 years old, of North Curl Curl in 0:31:31 and Bronte Sloan, also 16 years old, of Manly in 0:37:12, who finished 42nd overall.
First Pittwater competitors:
Men:
22nd: Jonah BEARD 18 years, Palm Beach (NSW): 0:35:13
23rd: James CLERKE 14 years, Avalon (NSW): 0:35:17
Women:
68th Maddie SPENCER, 16 years, Mona Vale (NSW) 0:38:50
89th Tilda BELLKLEMM 14 years, Avalon (NSW) 0:40:09
90th Sue KEARNEY 55 years, Whale Beach (NSW) 0:40:10

Palm Beach to Whale Beach – The Big Swim
The first Big Swim was held in 1974 with 38 brave and fit members of Whale Beach Surf Life Saving Club competing. The concept for the swim came from Bob Lynch, the father of our own Barton Lynch, World Champion surfer. Sadly, Bob, a police officer, was killed while travelling on his police motorcycle. The swim now honours this gentleman by calling the annual swim the 'Bob Lynch Memorial Swim'.
The idea of this beach–to–beach, open ocean swim caught on, with numbers of entrants increasing dramatically to a point just shy of 2000 in 2003 and 2004. The Palm Beach to Whale Beach course runs for about 2.5 km. It starts in front of the Palm Beach Pavilion, runs straight out from Palm Beach, parallel to the coastline, around Little Head and into the centre of Whale Beach.
Conditions have varied over the years, from flat and calm to very strong swells and chop. In a south-easterly wind, the course becomes difficult as swimmers must plough through both the wind and swind driven choppy swell. In north-easterlies blown years in past swims bluebottles have had to be contended with. This year's Big Swim saw a record number of entrants in all ages and categories. Pittwater Council waives parking fees on Big Swim day at Palm Beach and Whale Beach until mid-afternoon and Whale Beach SLSC organises a shuttle bus to run between the race start at Palm Beach and Whale Beach.
Transcription of Michael Mannington's tape of Michael Gibson, radio announcer, interviewing Cr. Jacqui Townsend, Mayor Of Pittwater: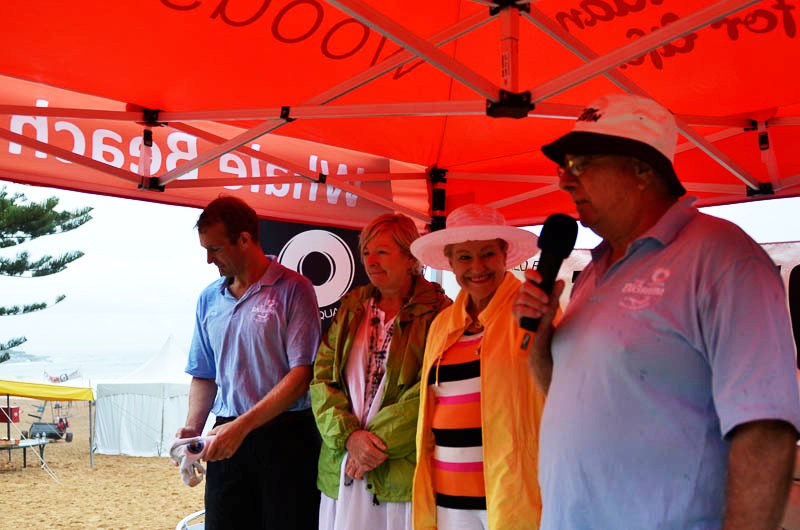 Cr. Jacqui Townsend: It's great to see all these swimmers down here and I believe it's the first time we've run The Little Swim so congratulations to all the new swimmers out there.
Mike Gibson: They come in all shapes and sizes and they've had to change the course because it's pretty tough here this morning but like all toughies, there's never any doubt that they're going to dive in there and do it.
Cr. Townsend: If you're going to do it then this is probably the best day to do it because this is probably the worst conditions you'll get.
Mike Gibson: The northern peninsula is renowned for sports, are you a sporting woman?
Cr. Townsend: I was in my heyday; I've just come back from a five day cycle around Queenstown and Milford Sound, so I try.
Mike Gibson: What about swimming?
Cr. Townsend: I do a bit of swimming on the beaches, not so much as I used to. I tend to stick to the rock pools these days.
Mike Gibson: The Council's involvement with the swim, for those who don't know, what role does the Council play?
Cr. Townsend: The Council, through the motion brought forward by Cr. Bob Grace, we agrred to and adopted the sponsorship of this series, the Pittwater Big Ocean Swim Series, and the purpose behind this is to give a hand up to our surf life savers at all times and to allow them to put these events on and give them support with promotions.
Mike Gibson: It's terrific that you do. I've got some kids myself and I people say, "what would you like your kids to be someday?' and people answer, "well, sure the Prime Minister, or maybe a heart surgeon, but you know what…I'd be very proud of my kids if the girls became nurses and the boys became lifesavers..and the girls become lifesavers too now anyway!
Cr. Townsend: Yes, I think you'll find that we have some pretty good elite girl lifesavers here.

Big Swim 2013 website: www.thebigswim.org.au/?page=results
Volunteer Photography's Public Gallery: http://gallery.volunteerphotography.org/p485235146#h5375a76c
All Big Swim 2013 results: http://www.thebigswim.org.au/results/bigswimres13oall.html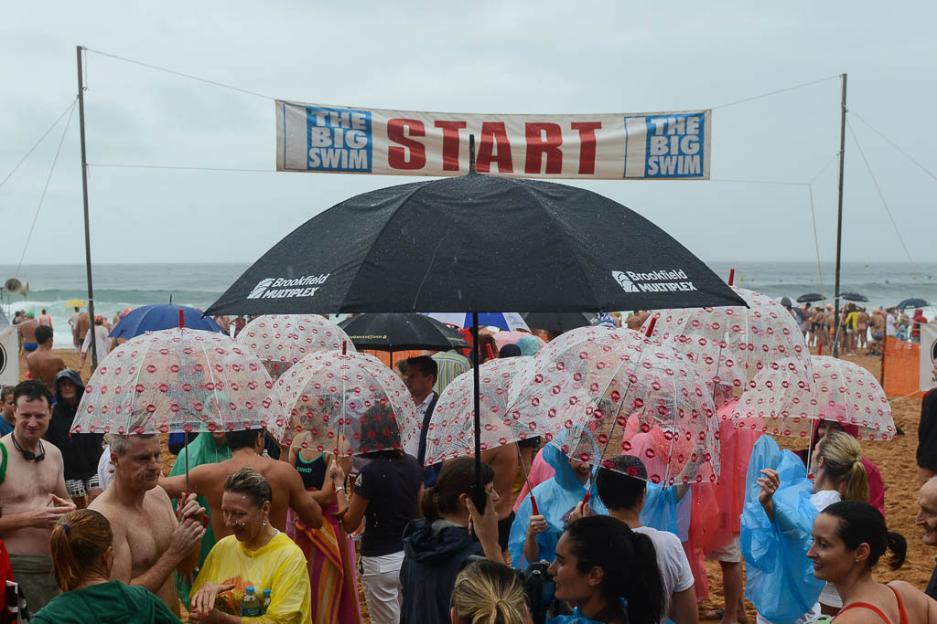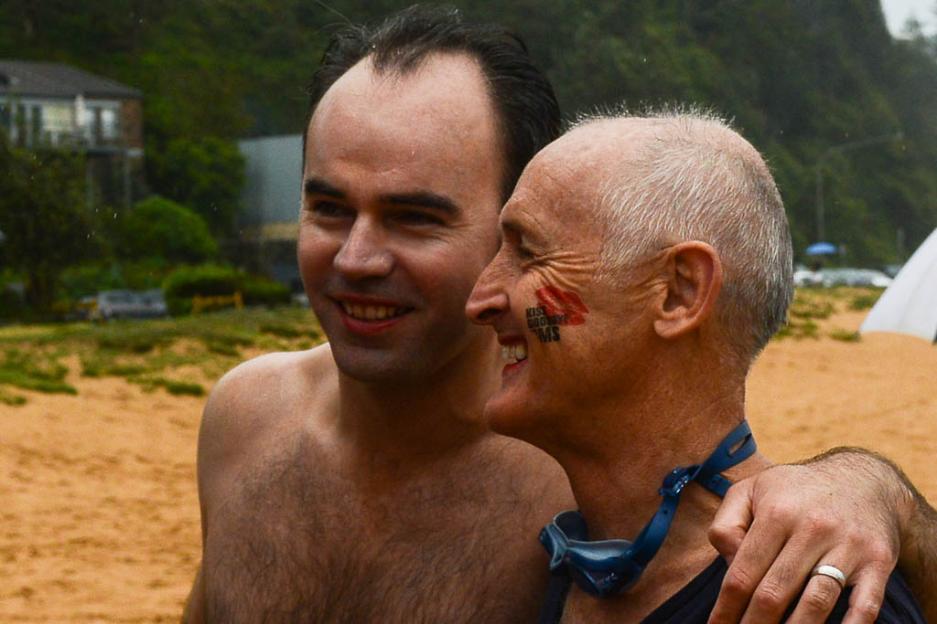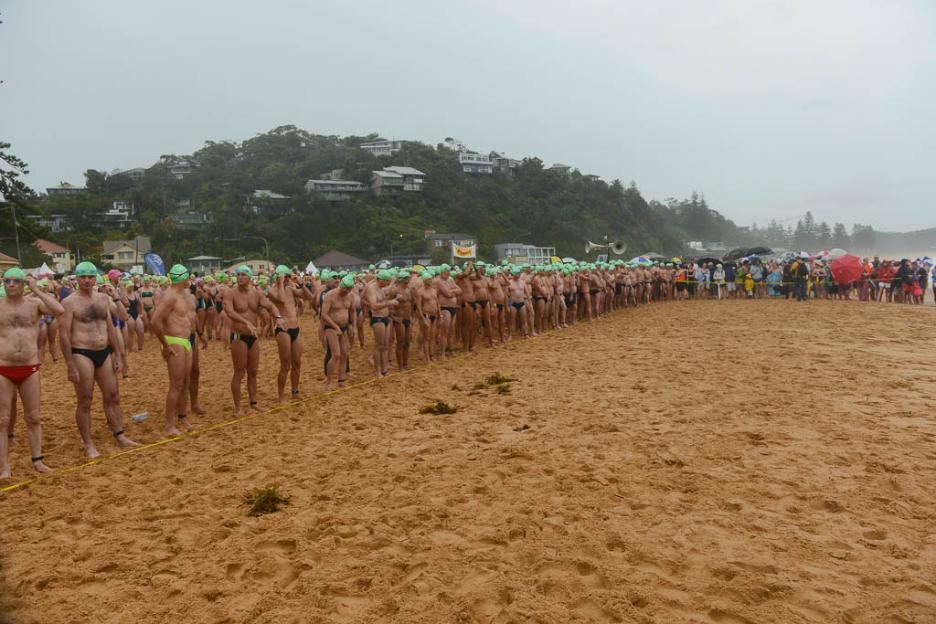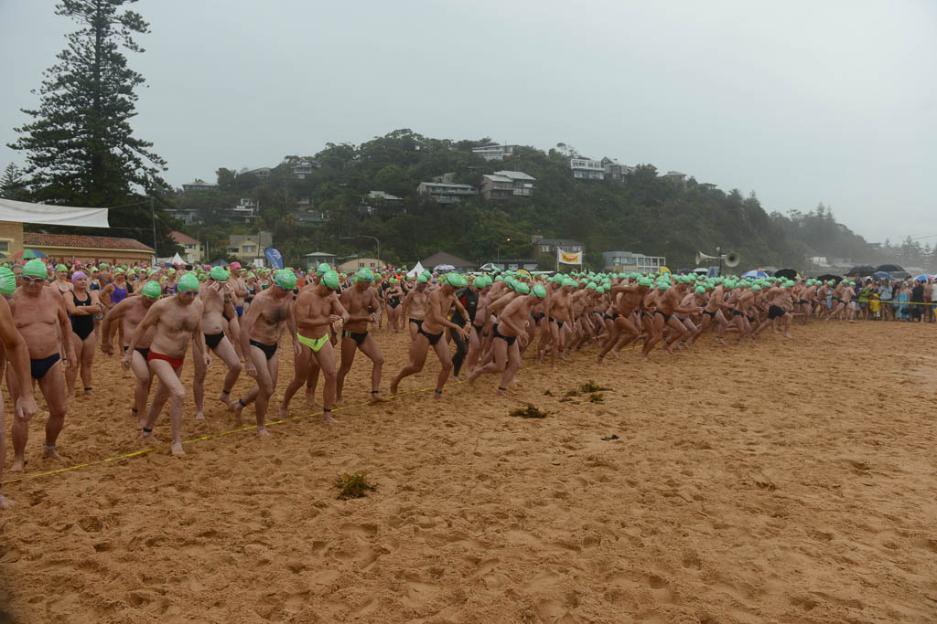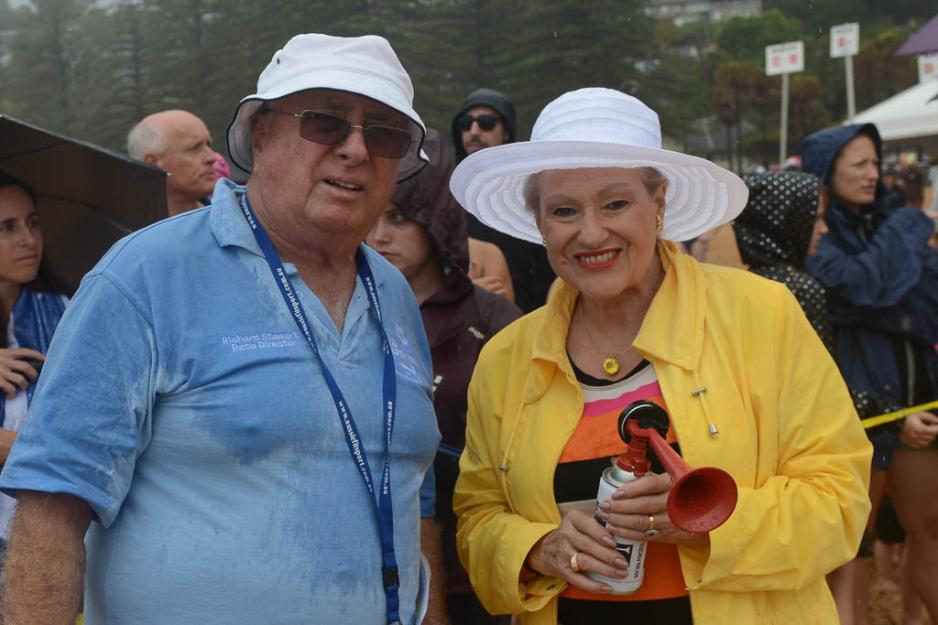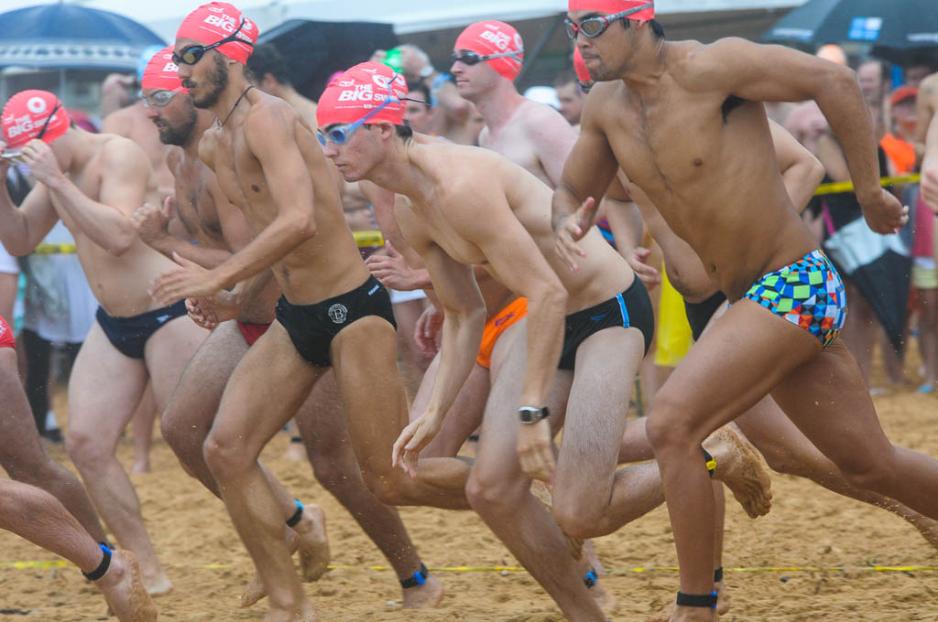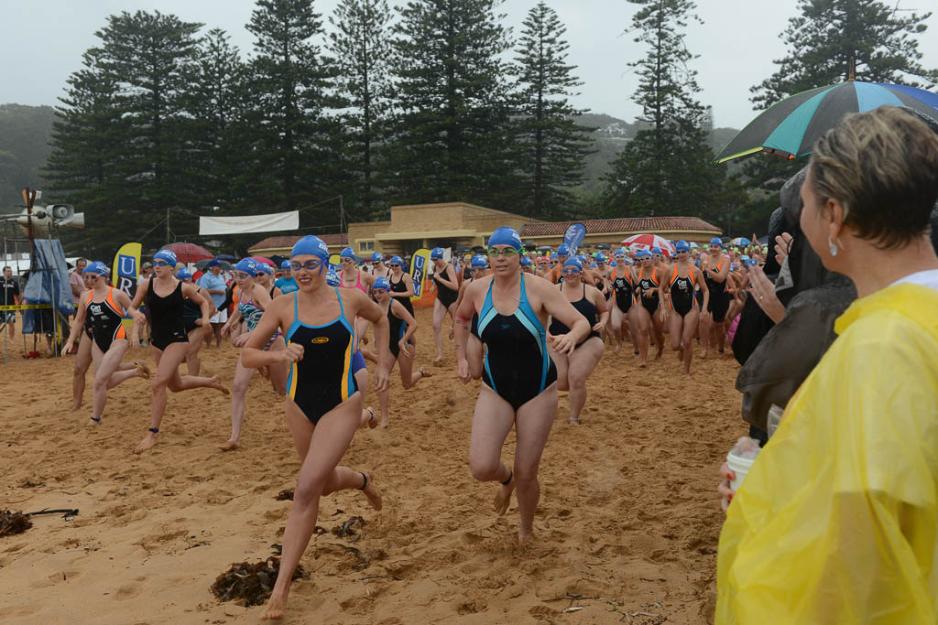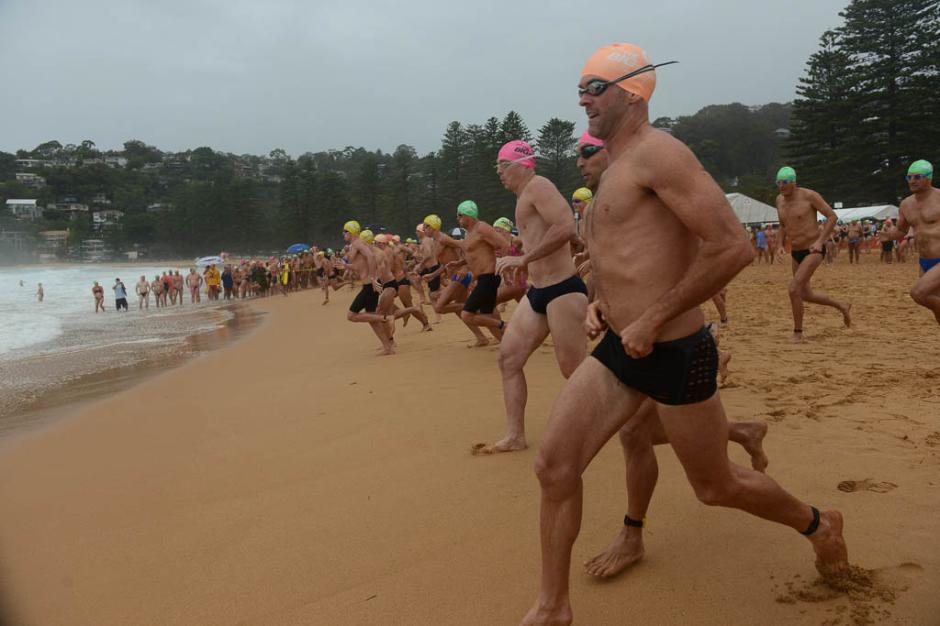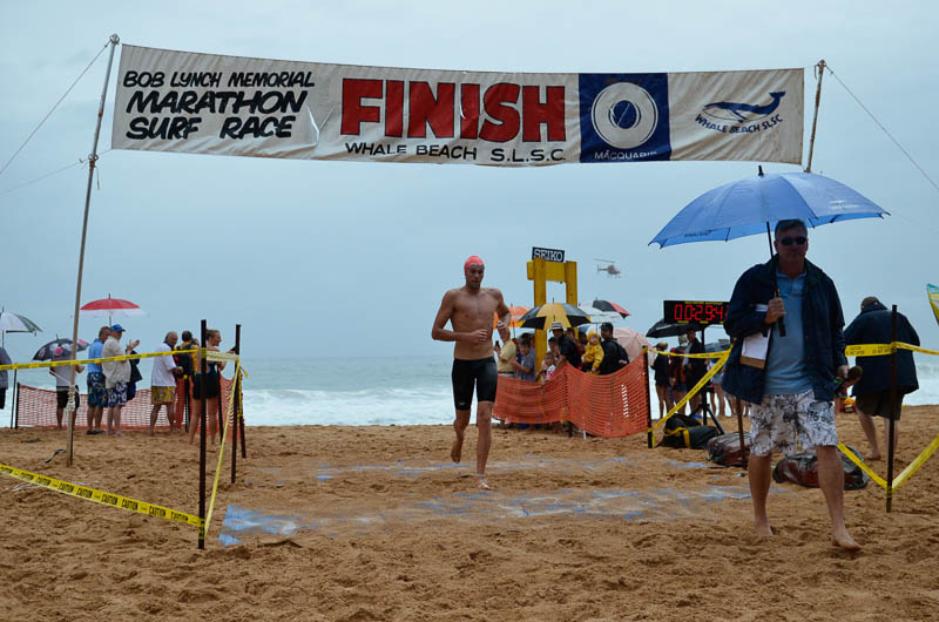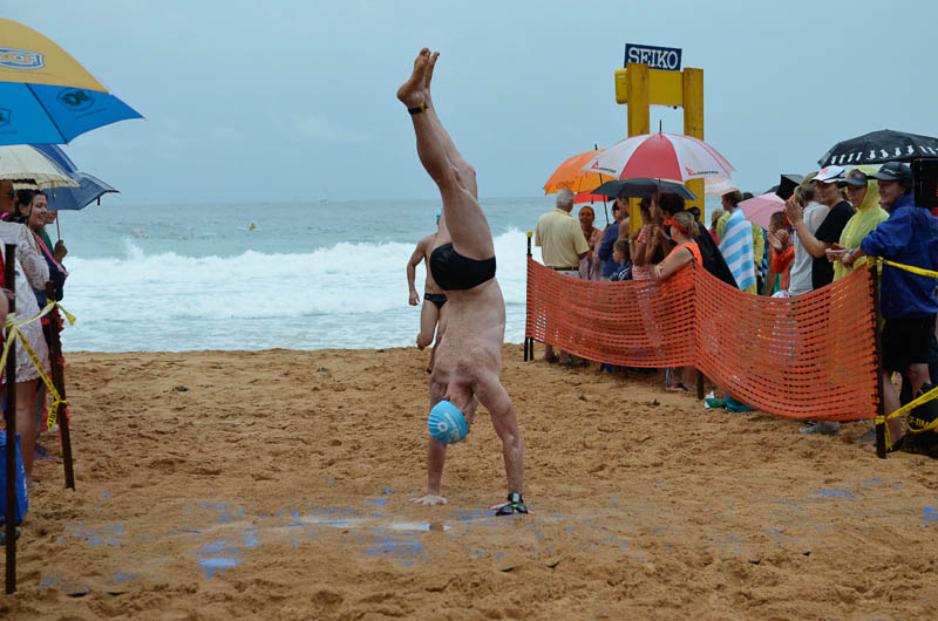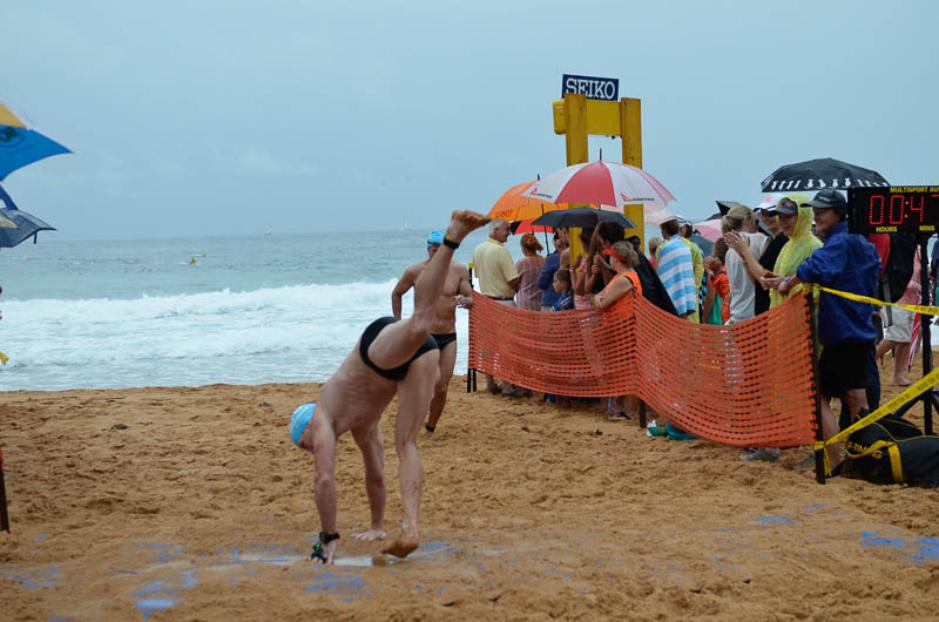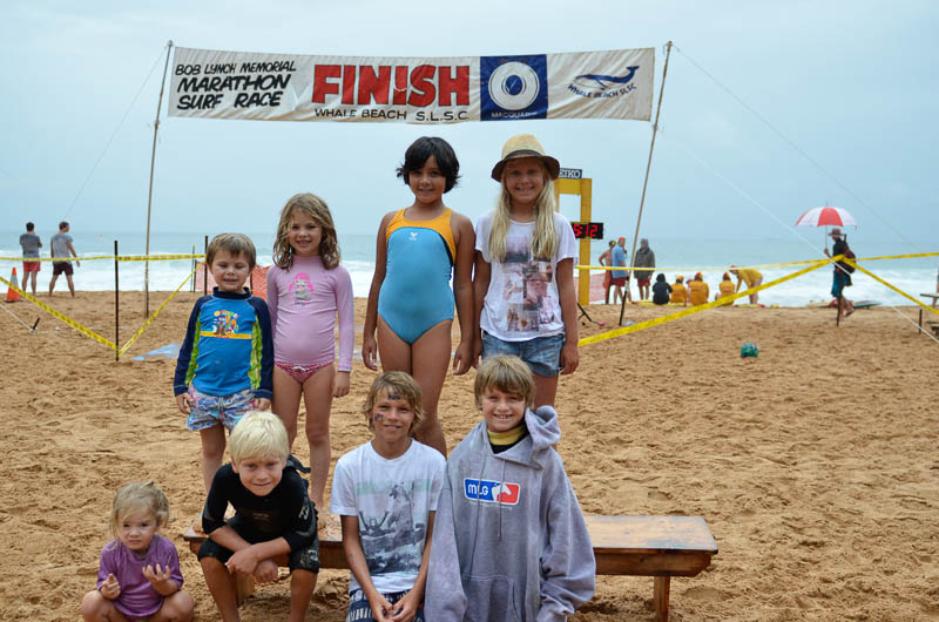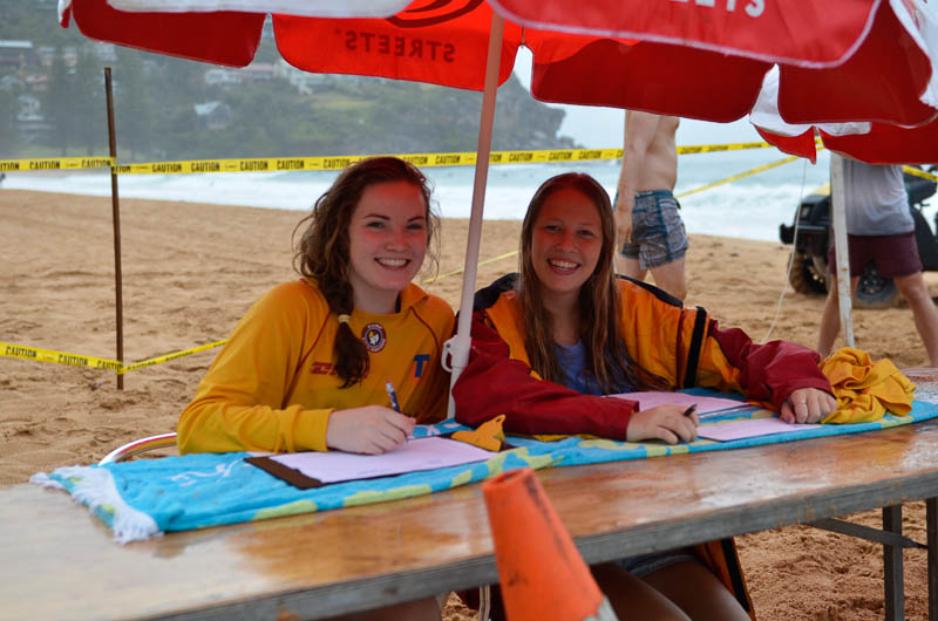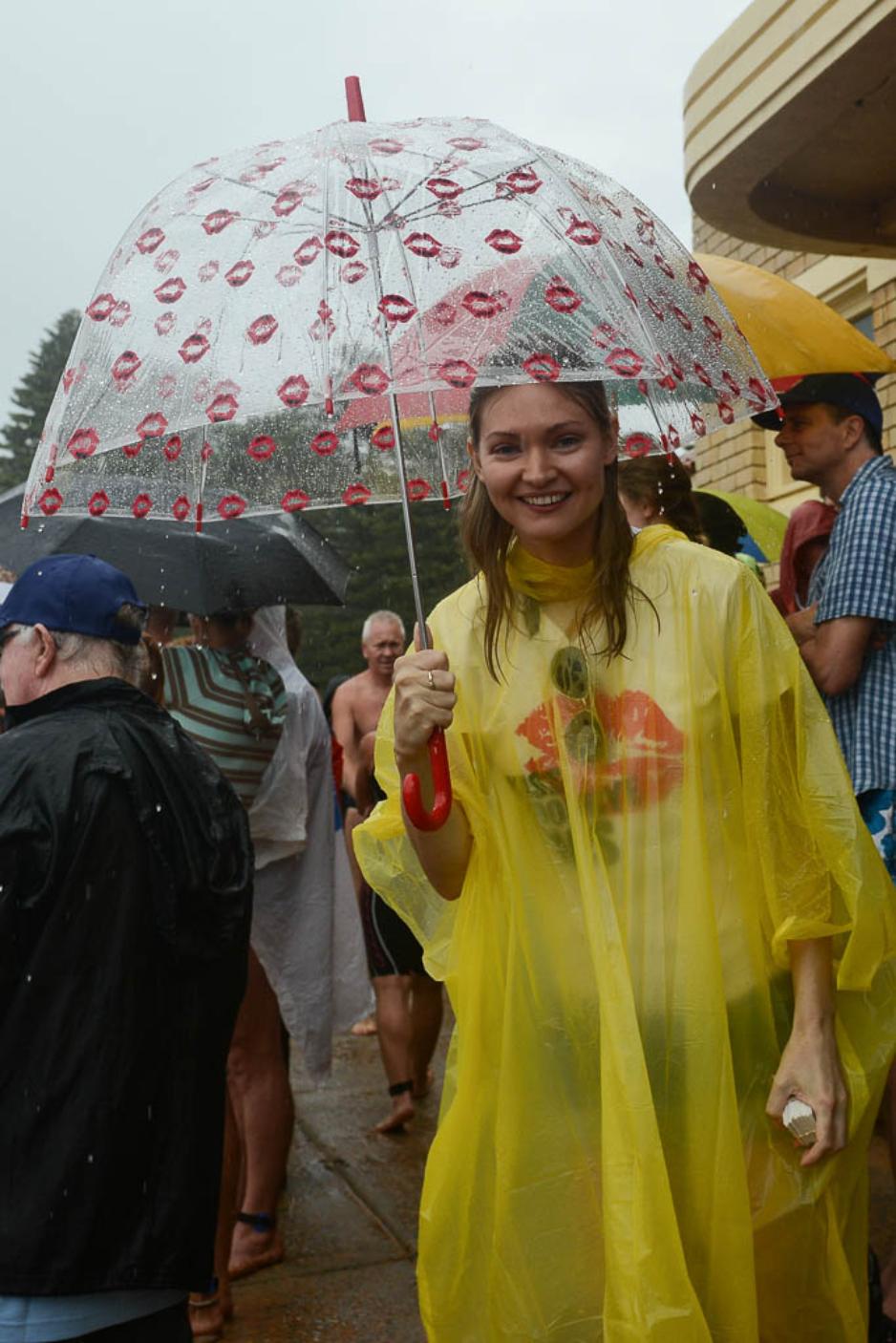 Pictures this page by Michael Mannington and Mike O'Flynn, Volunteer Photography, 2013.