September 18 - 24, 2011: Issue 24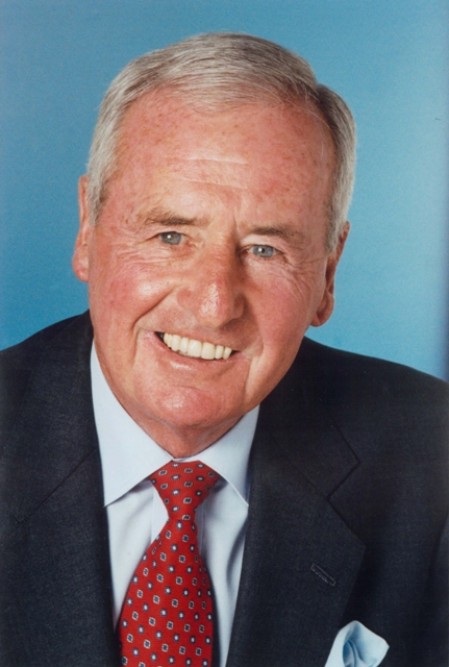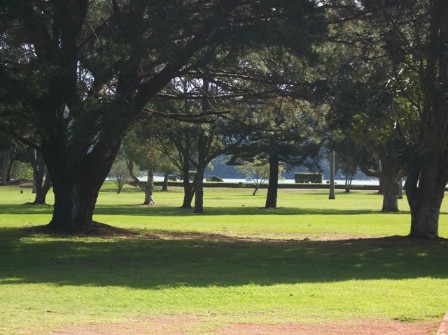 Above: Palm Beach Golf Course: Below: Friendly present Victorian Bushfire chq.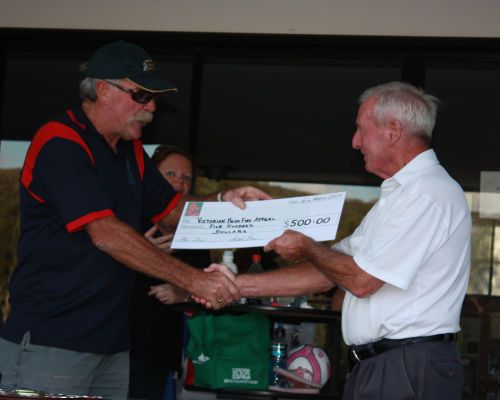 Copyright Bob Grace, 2011. Extra photographs courtesy of Brian Friend and the Friend Family.
Robert Grace
Since 1998 Robert Grace has served as a Councillor in Pittwater. A practicing Barrister who was actively involved in Whale Beach Surf Life Saving Club for 30 years, and a member of Palm Beach Golf Club for over 20 years some of us have long seen Bob waving to us as he zipped along in his red MG. He epitomises enjoying being in this beautiful place and how it inspires us all to ensure what is Pittwater continues. A long term supporter of the Avalon Bulldogs, instrumental in the Victorian Bushfire appeal (this club helped raise $500), Bob has spent a lot spare Saturdays and Sundays looking after those he represents.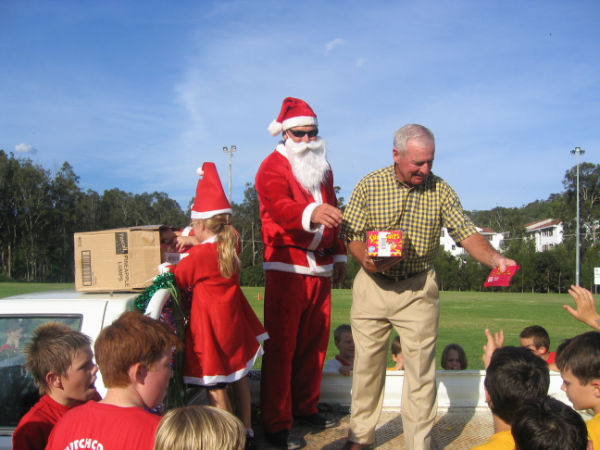 After three years at Warringah Council, and sacked with the rest of that Council over Delmege debacle despite opposing this development, Bob sought and won a place to represent the Northern Ward of Pittwater residents. His friendly easy going manner, openness, approachability and willingness to help all, combined with a love of our area stand him in great stead among his neighbours and those whom have met him through the years.
You have sought to serve local people over a number of decades now, serving on Warringah Council and then Pittwater. What has been the impetus for this?
As a Barrister I have done a lot of criminal and civil work for many and varied people and it's that legal experience that has made me aware there are a lot of people who fall between the cracks or who are unable to articulate their concerns or problems for one reason or another. To be able to help them, even in just a small way, I consider to be the most important thing I could do as a Councillor.

What do you do at Whale Beach Surf Life Saving Club?
I am now involved only as a social member of the Club. Until about 6 years ago I use to do patrols and also the Whale Beach Open Swim.

What is your Golfing average?
21 and going south.

You have a great love of Pittwater's natural environment. How do you envision these waterways and its parks being for future generations?
I consider one of my great rewards of being a Councillor as to have had some influence along with my fellow Councillors in seeking to maintain and protect our beautiful waterways and parks. I truly believe that this will continue in the future with future Councillors and will be our legacy to Pittwater.

What is your favourite place in Pittwater ?
It is difficult to pin point one place as all of Pittwater is unique and beautiful. I would choose Whale Beach as my absolute favourite as it has a special place in my heart. The beach and sand dunes have never been developed and it has always remained low key and natural. It is a place I still surf at whenever possible.

What is your 'motto for life'?
I have two that are really the same message. Treat everyone with respect and dignity. Try to treat people as I would like them to treat me.