June 9 - 15, 2013: Issue 114
Pittwater Mix - First Week of June 2013
In Winter we go a bit slower, get a bit introspective and breathe in the fresh snow breezes...well, in between doing ten other things each day we do! This week we've had the 2013 Marine Art Show open, seen the first 'pop up' art installation at Mona Vale as part of Enliven Pittwater and had words and lovely images sent in from the Save Beeby Park Committee. We've witnessed some 'Hands Off Pittwater!!' actions taking place. Winter Wattles are creating blazes of pure yellow as they begin to bloom, all our birdlife is still feasting on Swamp Mahogany flowers or puddling in wetlands and creeks uncrowded.while the shared underground community giggle on the roundabout as you come out of kamikaze corner at Bilgola, which has seen all manner of stuffed toys and some odd movable gardens decorating that traffic device, this week sees a cute dinosaur take his or her place on the podium. The renovating of Avalon Beach SLSC is going well, so is the occasional ocean swell...hibernating we are not!!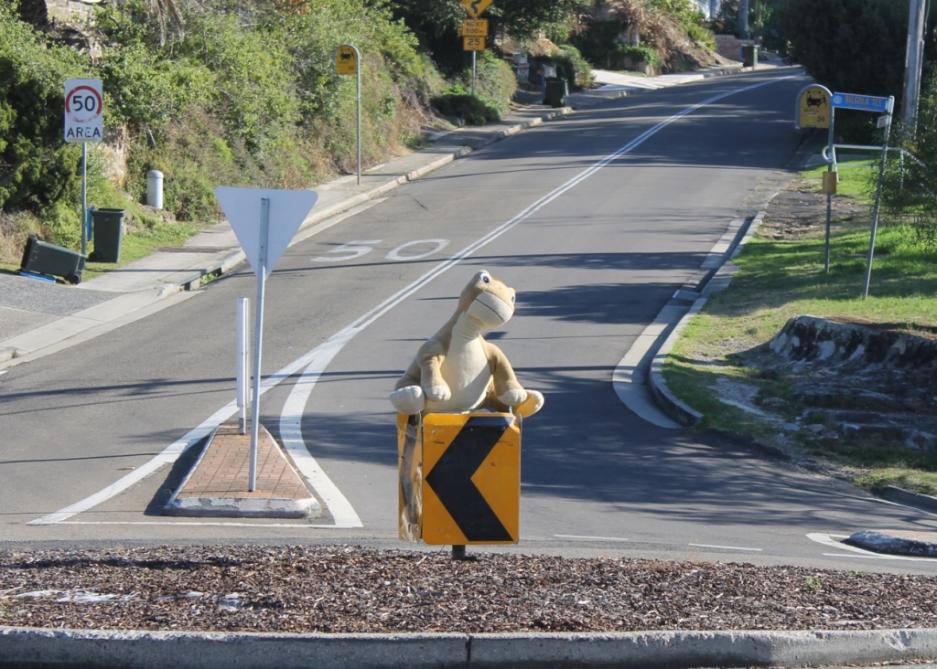 Kamikaze Corner - Avalon/Bilgola roundabout - latest saluter of traffic.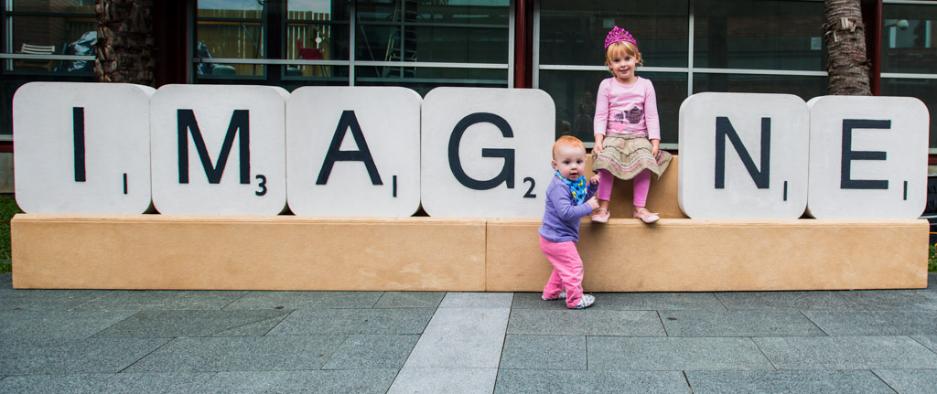 Alice and Ellie Machar playing on the imag_ne art installation at Mona Vale on Friday 7th of June. See Enliven Pittwater. Picture by Michael Mannington.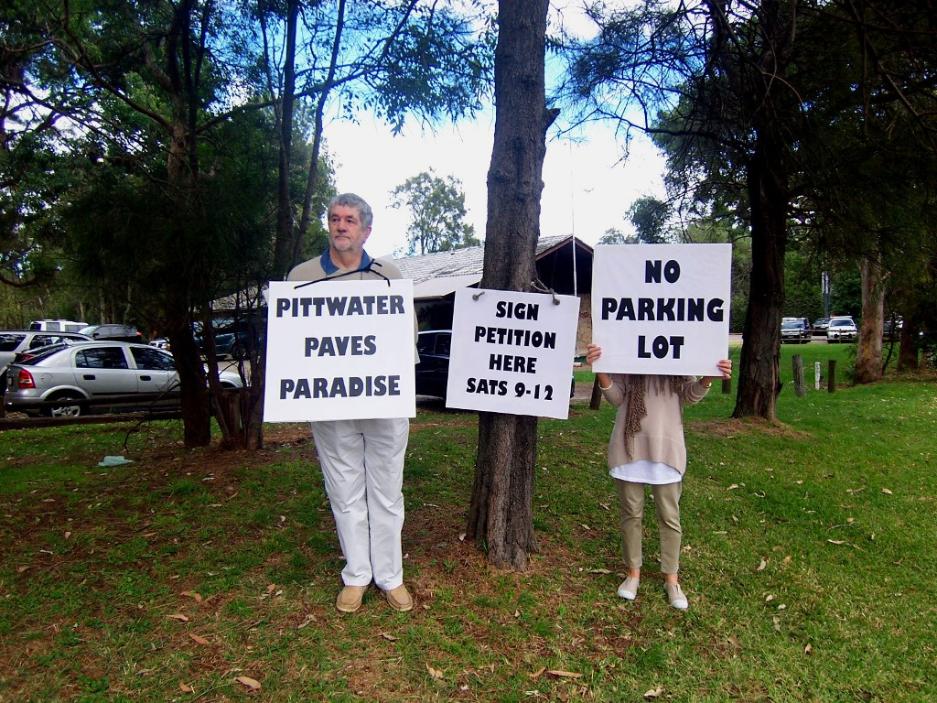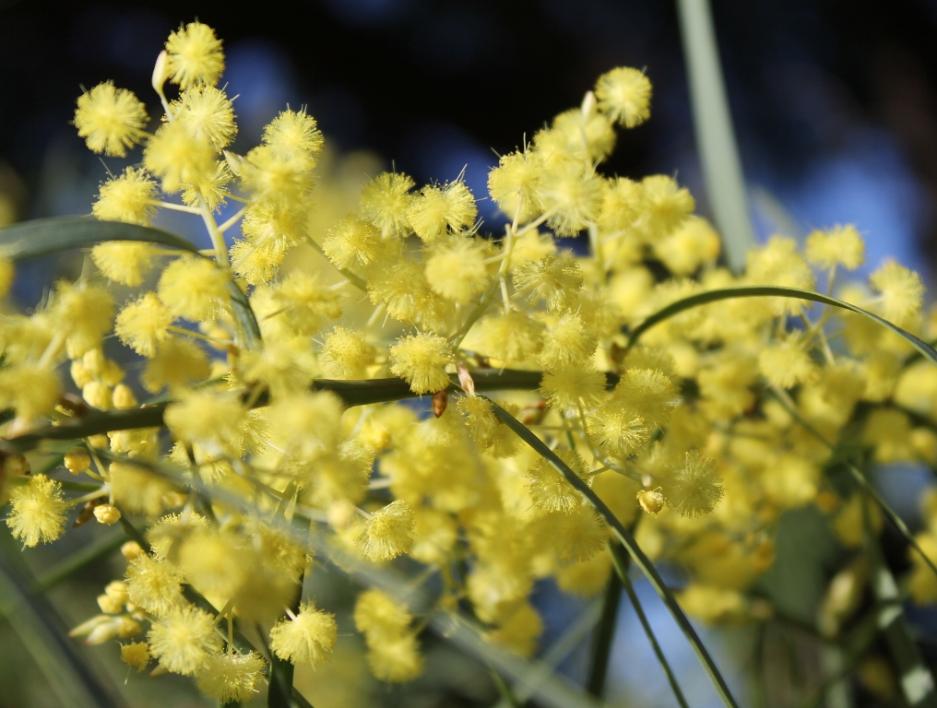 Winter Wattle is blooming, keeping grey weather from being too gloomy. It's beautifully bright, a wonderful sight, in Pittwater's winter wonderland!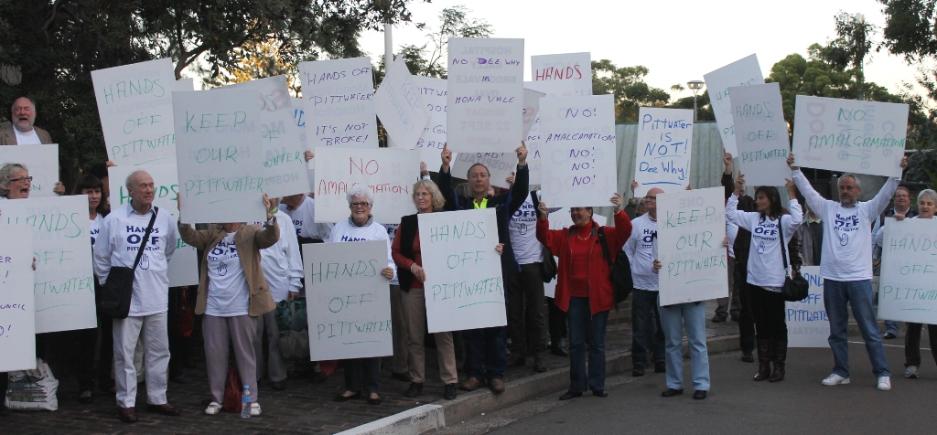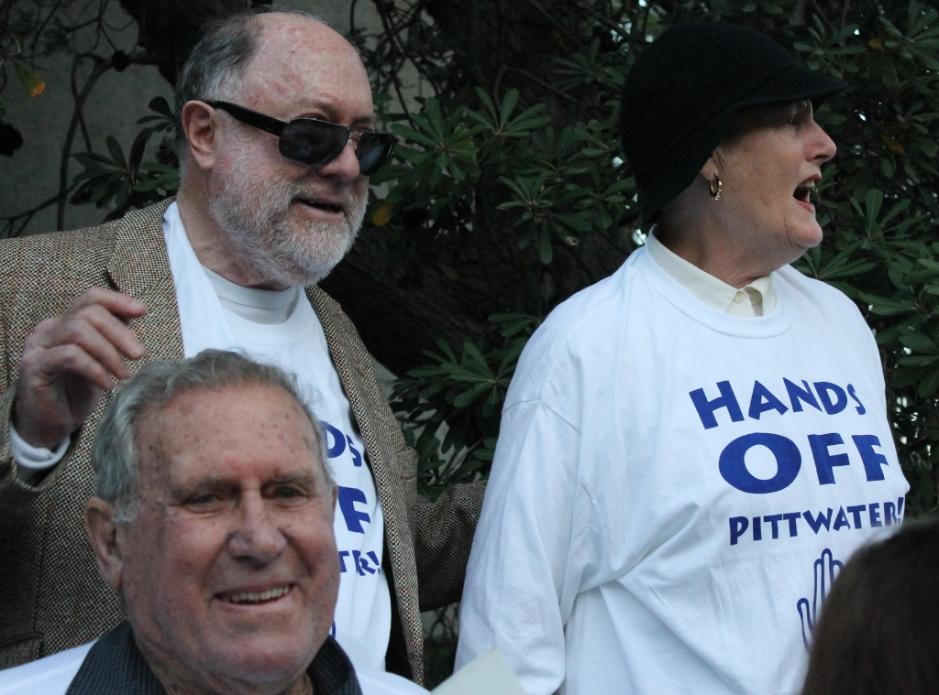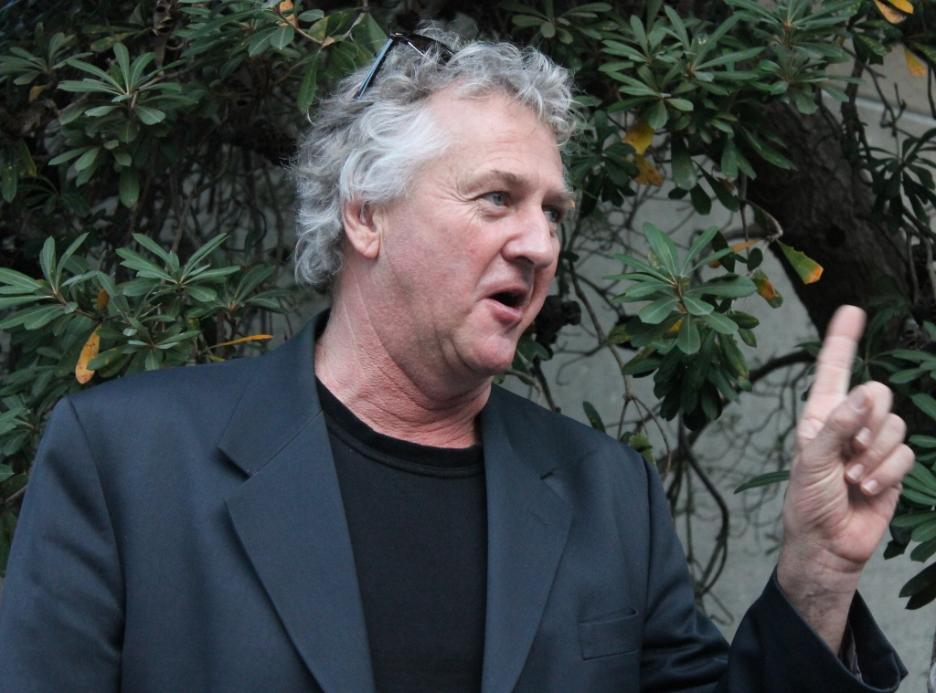 Pittwater No Amalgamation Champion - Shane Withington - he ain't blind and he don't like what he thinks he sees!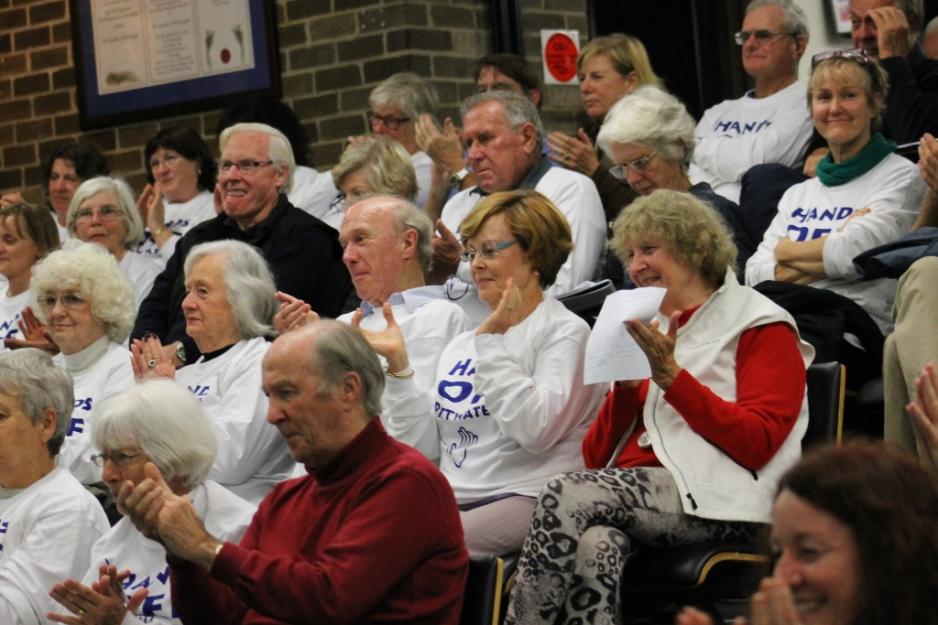 Full House at Warringah Council Chambers on Tuesday 4th of June, 2013 for Community Consultation on the NSW Government's Future Directions for Local Government Consultation paper.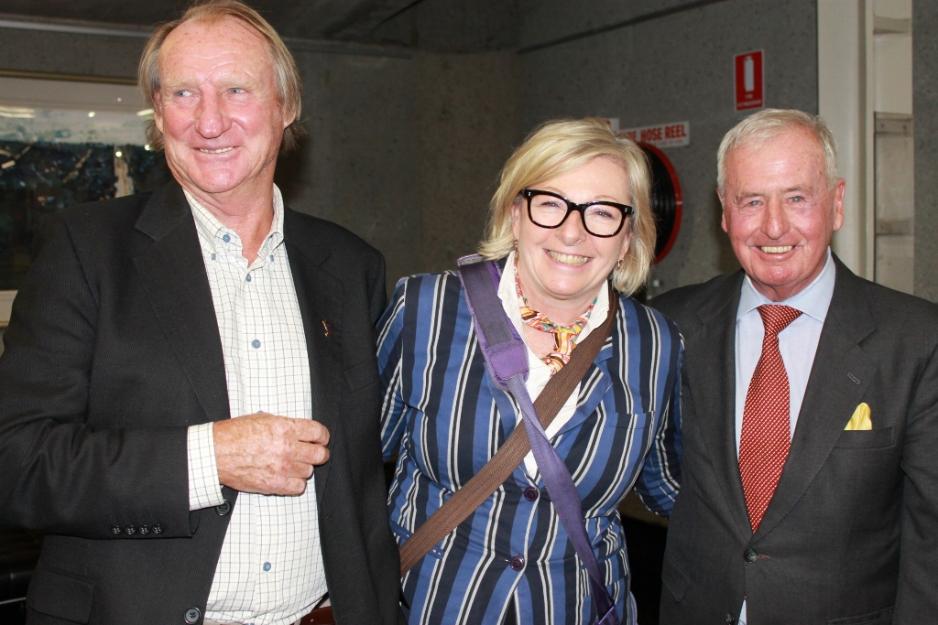 Pittwater Councillors Alex McTaggart, Jacqui Townsend and Bob Grace at Warringah on Tuesday evening.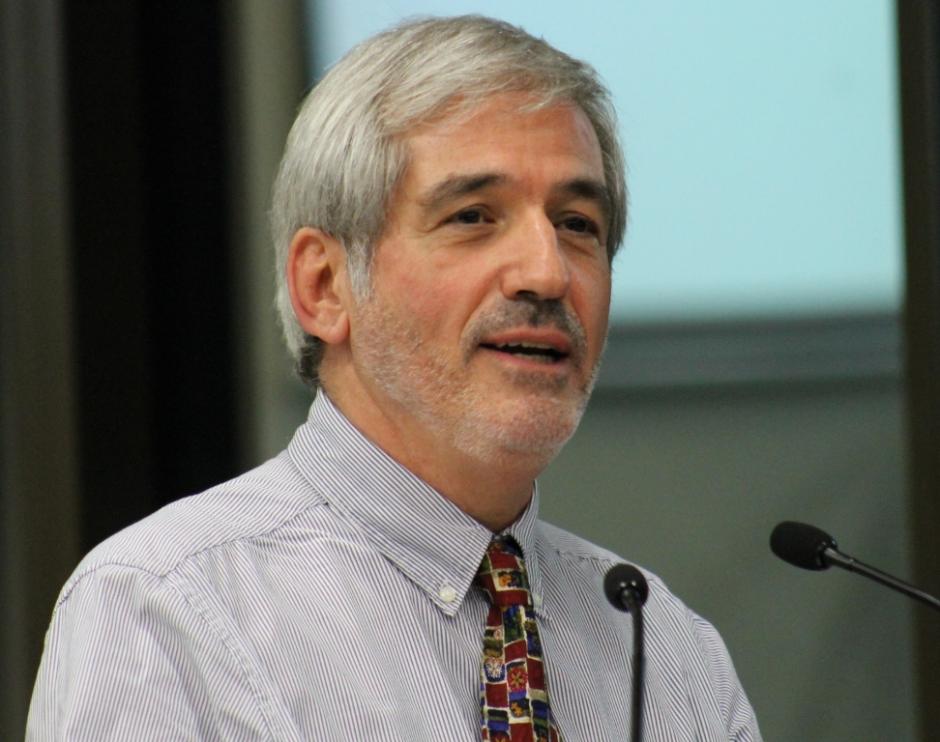 Professor Graham Sansom- Chair of the Independent Local Government Review Panel.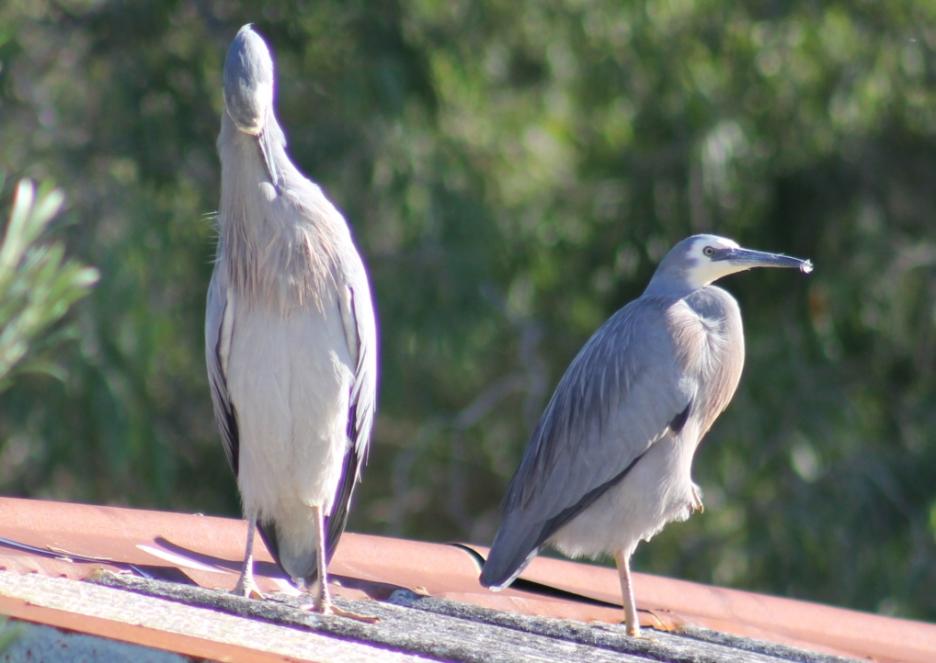 Above: White faced Herons roof perching for some afternoon sun. Below: Australian White Egret fishing in Careel Creek on Monday afternoon.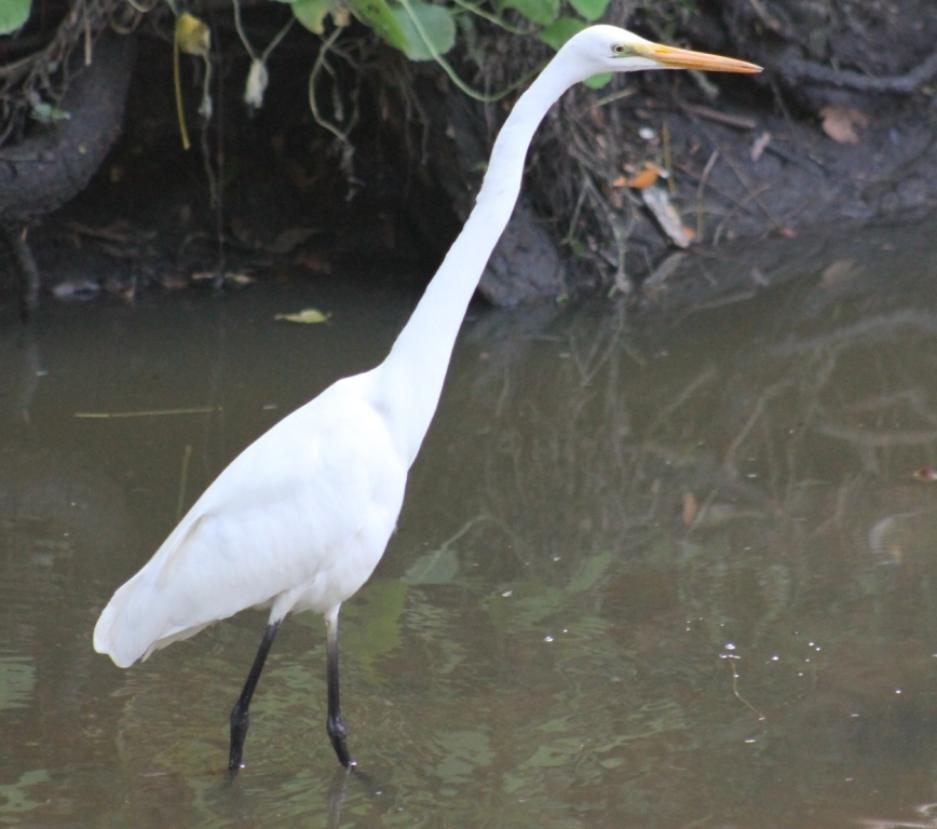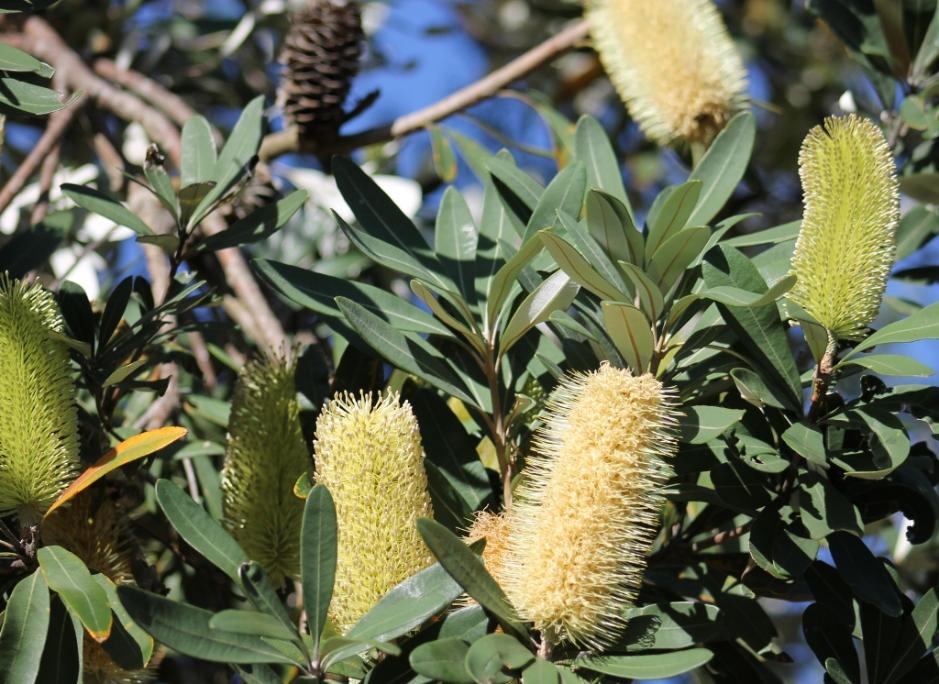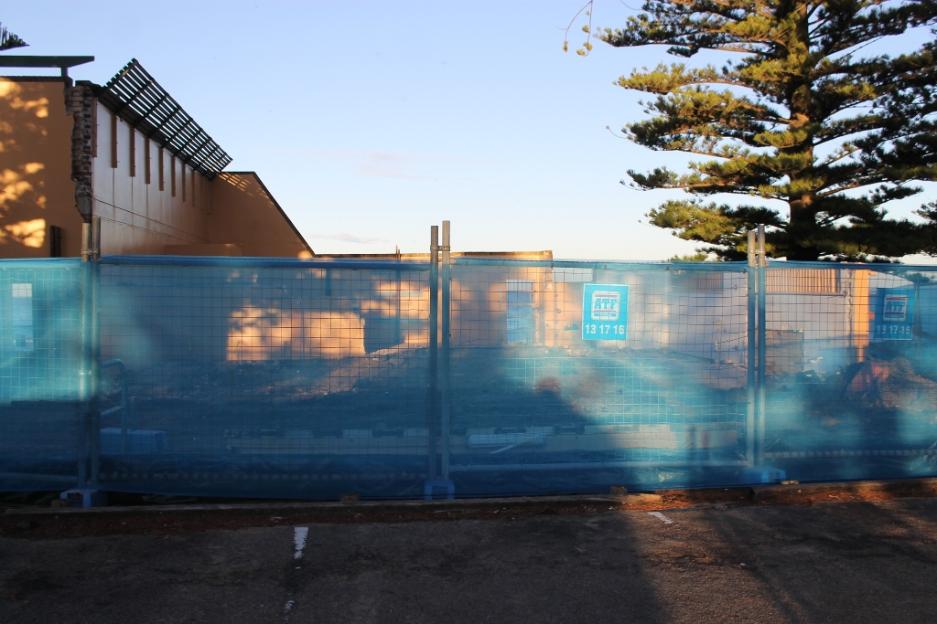 Avalon Beach SLSC Renovations.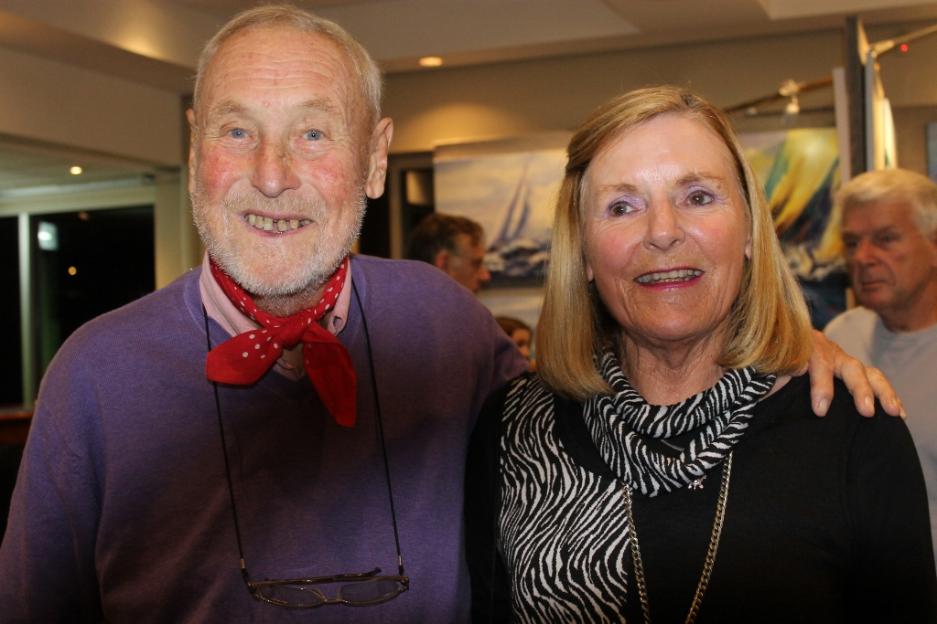 Philip Bond, one of the founders of RMYC's Marine Art Exhibition with wife Trilby on Friday evening (7.6.2013).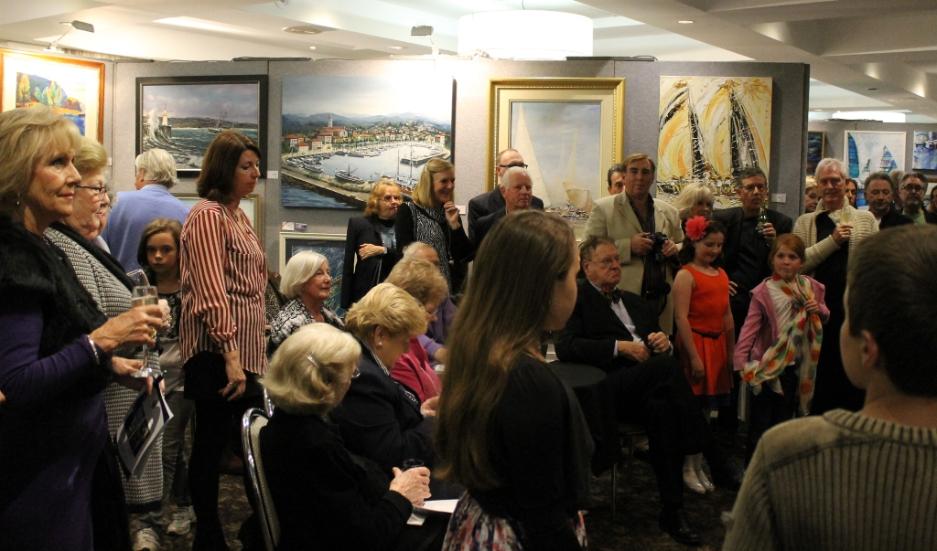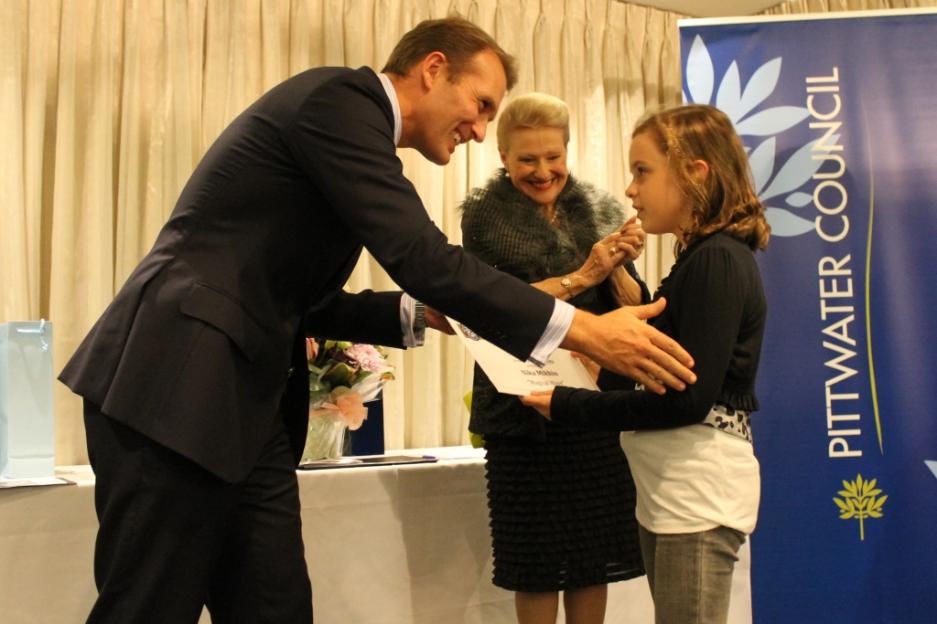 Hon. Rob Stokes, MP for Pittwater presented Nika Mikhin, winner of Student Prize (10-13 years) for her wonderful work 'Magical Wave', with a certificate and cheque on Friday evening at the 9th annual RMYC Marine Art Exhibition.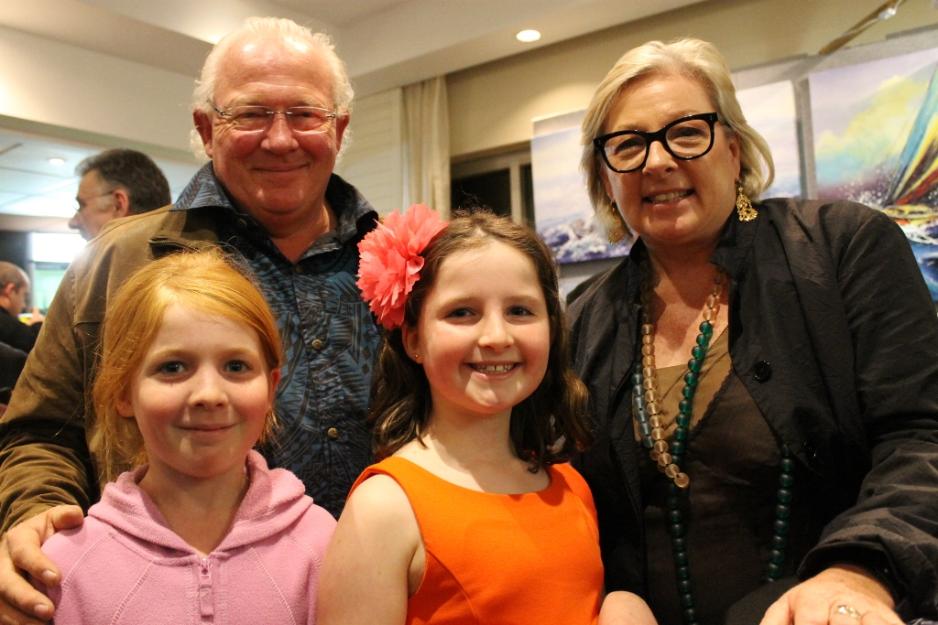 Mayor of Pittwater, Cr. Jacqui Townsend and proud teacher Cr. Ian White with two of his students from Newport School, Tess Paterson (front left) and Grace Fisher who won and Encouragement Award from passionate teacher of children's Art, Meredith Rasdall, for her lovely painting 'The Sunlit Wharf' in this years
RMYC Marine Art Exhibition
.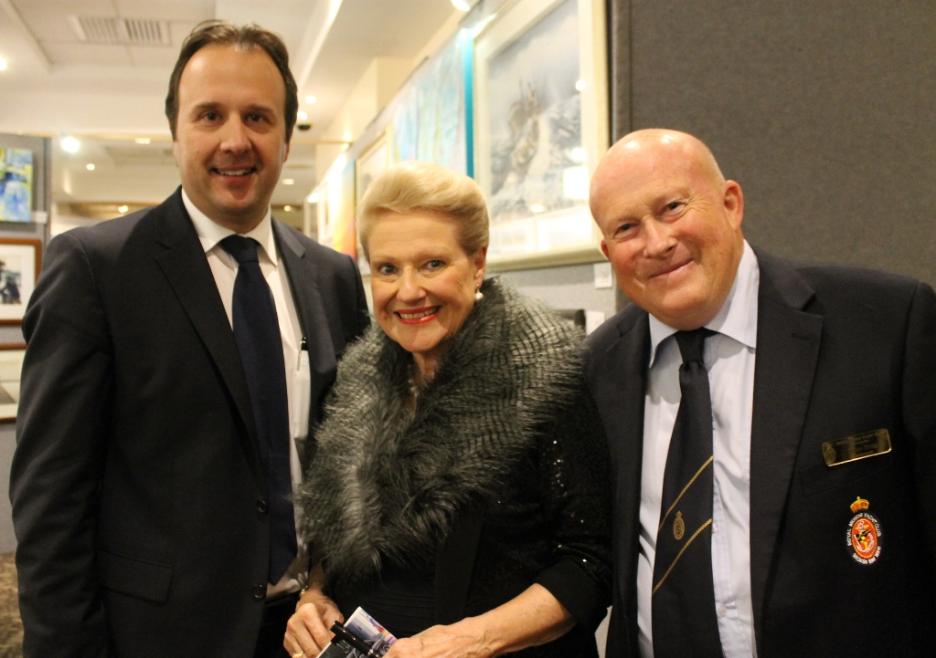 Mark Guberina of G Brothers Mona Vale, major sponsors of the Annual
RMYC Marine Art Exhibition
and a Newport gent, with Hon Bronwyn Bishop, Federal MP for Mackellar and Peter Haig, Commodore of the Royal Motor Yacht Club - Broken Bay.
Photos by A J Guesdon, 2013.