September 16 - 22, 2012: Issue 76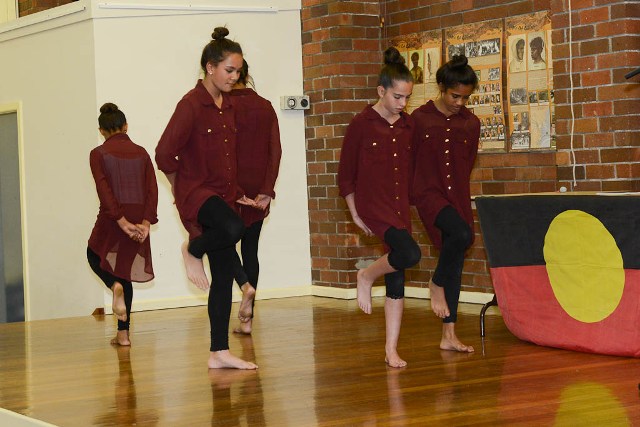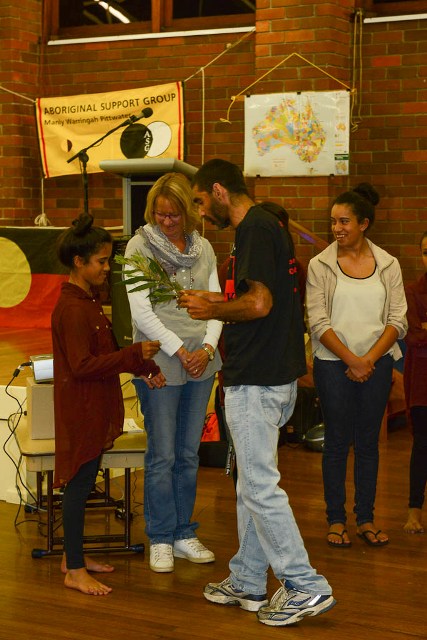 A Night to Remember
By Neil Evers
A beautiful night and a crowd of just on 150 came to see an evening of dance and talks about Aboriginal Bush Tucker and just how North Head was before the arrival of the Europeans. Welcome to Country was done by Uncle Bob Waterer.
The meeting was opened by Neil Evers, thanking everybody for coming and mentioned that the Aboriginal Support Group had been going for more than 30 years supporting Aboriginal issues. He also thanked Dee Why RSL and Pittwater RSL for their continued Support.
Then the audience was silenced as the five young girls from the Biala Hostel (Allambie Heights) performed their dance routine to get the night started. The dancers not only looked magnificent but their routine was a pleasure to watch and by the loud applause from the audience it will be something they will Remember.
The talk by Jess Relton from "After Dark Nature Tours" not only explained his tour that gives you the unique opportunity to experience Australia's wonderful nocturnal wildlife at Shelly Beach and North Head, A Night to Remember, but how Aboriginal people are now staring up business with great success as in the past this was not accepted practice.
Laurie Bimson from "Guringai Aboriginal Tours" told us how their tours would be A Day to Remember on the Basin Track at West Head. He and Les will interpret the engravings at sites there and provide a BBQ of Bush Tucker for lunch. Then Les McLeod of "Guringai Aboriginal Tours" showed us the way Aboriginal people would have prepared the food before the Europeans and the multiple uses of plants.
Geoff Lambert, Vice President of the North Head Sanctuary Foundation spoke about how North Head had not been managed properly by fire since the 1800's and what it must have looked like back then. He encouraged people to come have a walk around North Head, have a look at its beauty and try to Remember how it must have been.
After the meeting Laurie and Les showed what to expect for lunch on the "Guringai Aboriginal Tour" by cooking up emu sausages and marinated Kangaroo meat and freshly made jonny cakes. The Bush Tucker was enjoyed by everybody. The crowd also enjoyed a cup of tea with some homemade Chocolate and Wattleseed biscuits and lots more.
The next Meeting will be held on 12th November 7.30pm at Mona Vale Memorial Hall 1606 Pittwater Rd, Mona Vale. It will be a night with Julie Janson "Sharing Her Passion for Aboriginal People". Julie Janson is an artist, dramatist, teacher, historian, and longtime Northern Beaches resident. Meetings are Free, all are welcome and sponsored by the ASG-MWP.
Bob Waterer, Neil Evers, Laurie Bimson, and Jess Relton are all descendants of the Guringai Tribe. Les McLeod is from the Yuin Nation from the south coast of NSW.
Michael Mannington's Public Gallery
Laurie Bimson's Marinated Kangaroo Recipe
All Images by Michael Mannington, Volunteer Photography. Words by and Copyright Neil Evers, 2012. All Rights Reserved.