June 11 - 17 2023: Issue 587
Palm Beach Sailing Club Commodore's Report: 2022-23 Sailing Season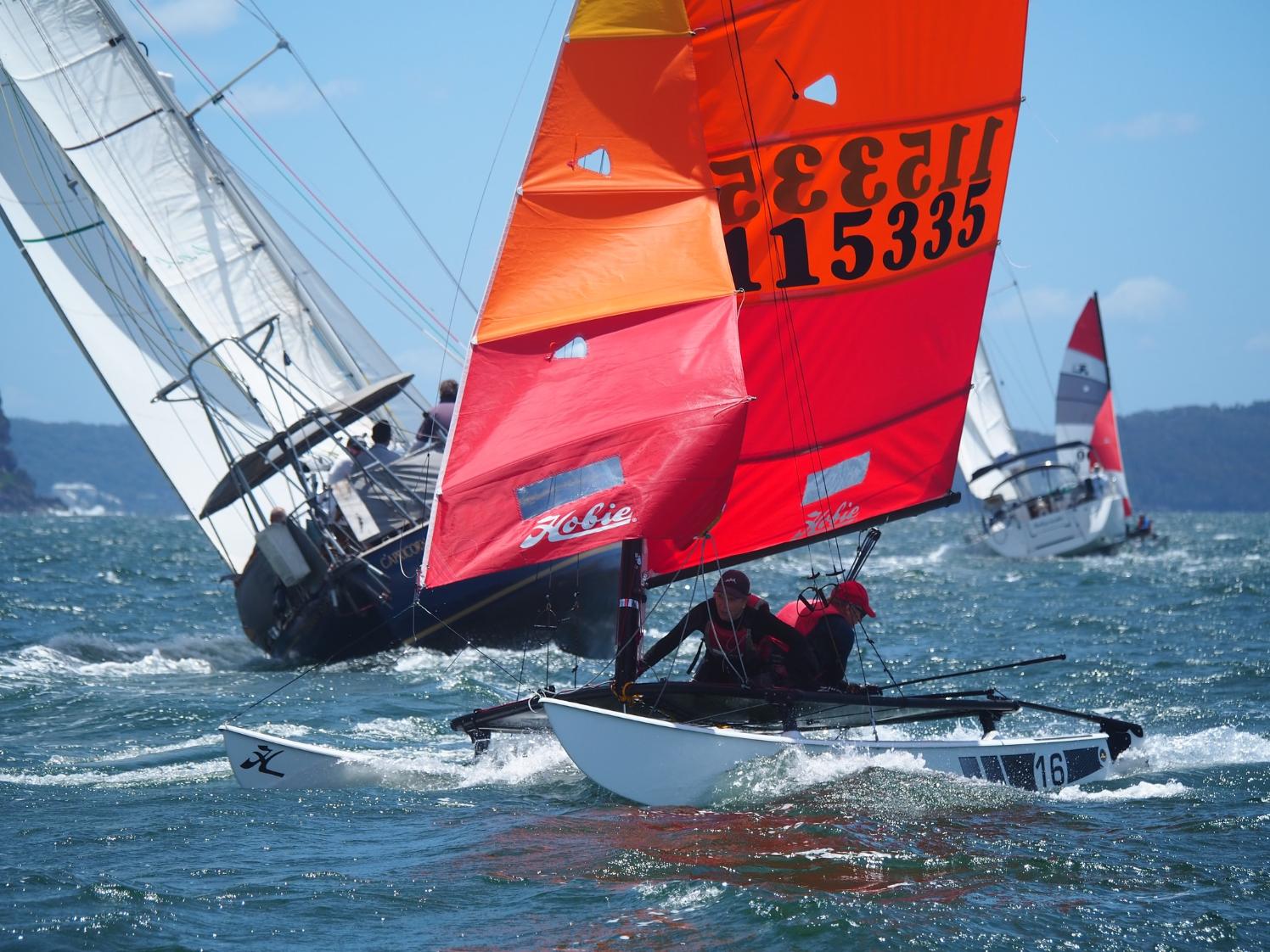 The season just past was another challenging one for the club, with both ups and downs. While many weekends had either too much or too little wind, we also had a number of very successful events.

On 8 October a joint regatta with the Windsurfer LT and Raceboards successfully proved our versatility.
November 5~6 saw us partner with the WASZP Sailing Association and Kiteboarding Australia in holding the NSW WASZP and Wingfoiler Slalom Championships.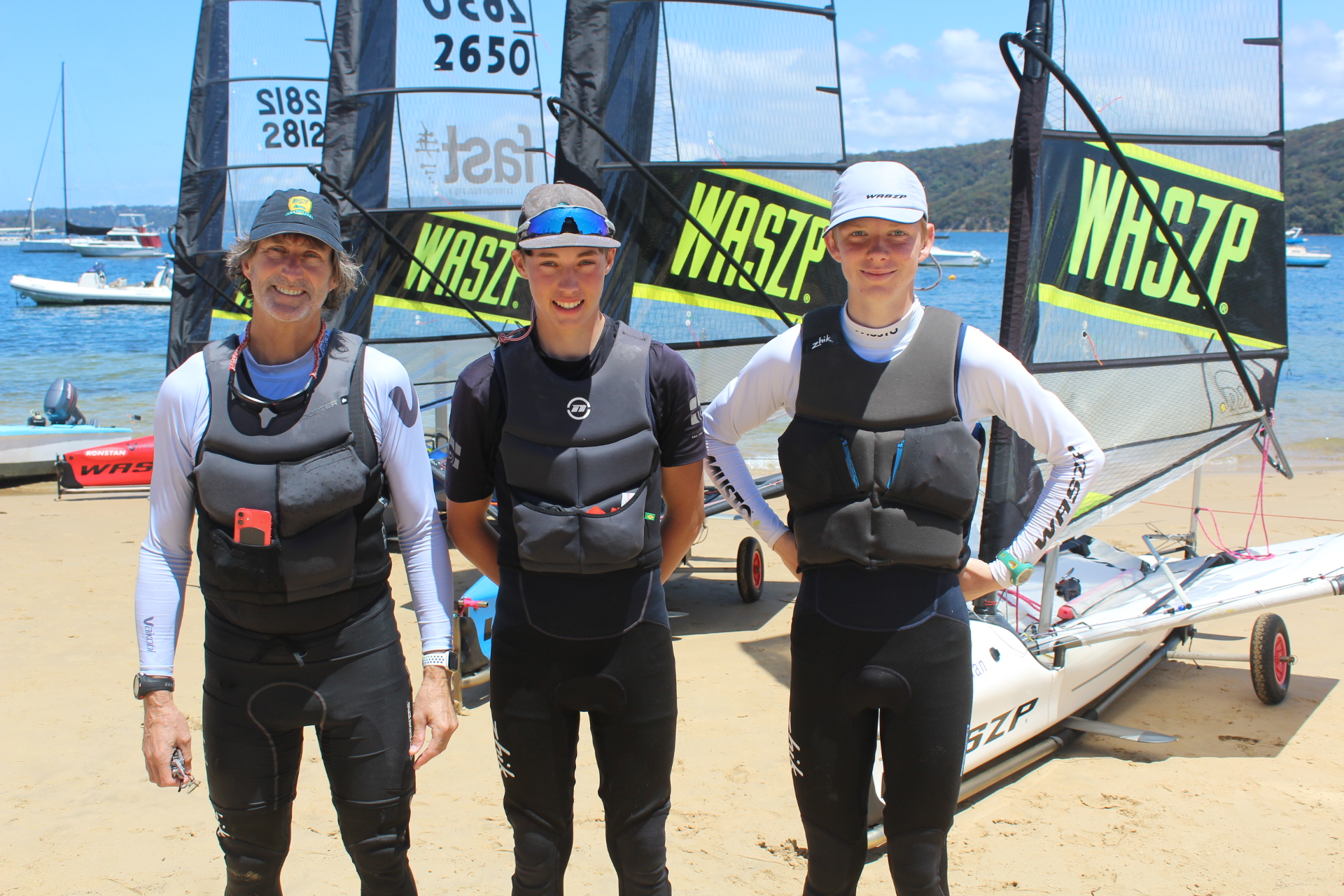 Jervis and Louis Tilly, Will Troop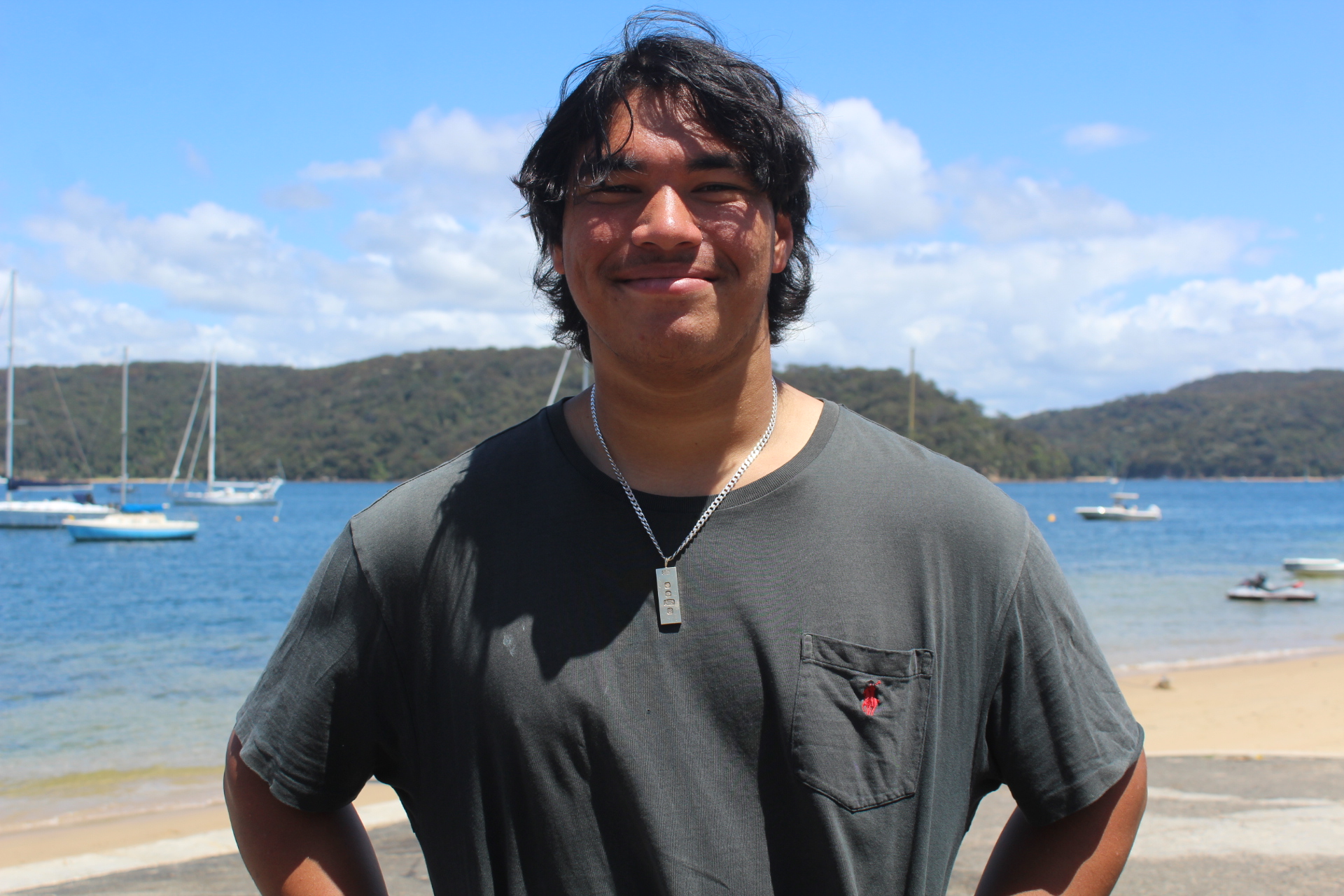 Will McMillan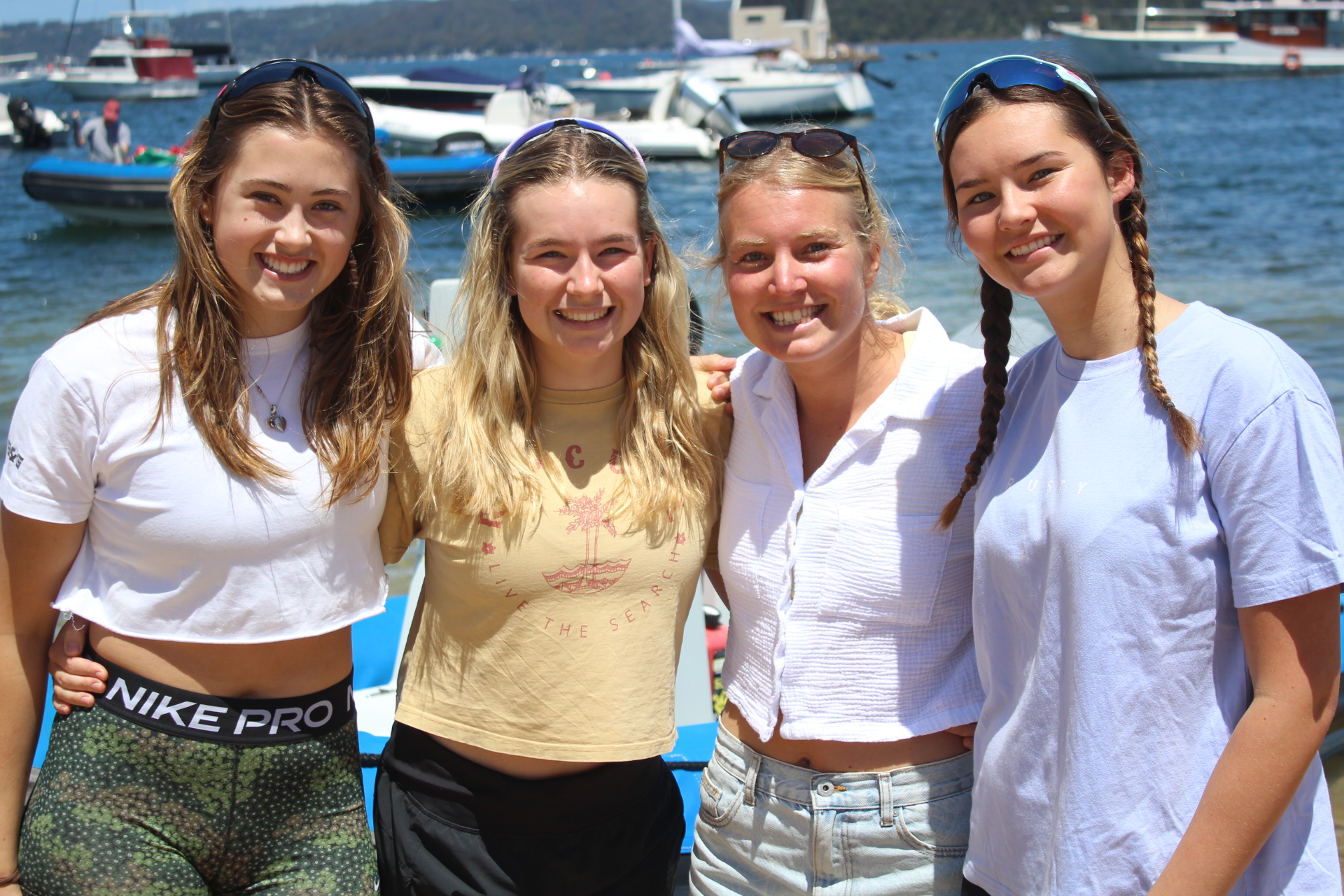 Photo L to R: Darcy Robbins, Eva Attwood, Tash Bryant and Sienna Brown.
The 2022 Beware the Bullets Regatta held over the weekend of 19-20 November was a success in spite of a gale on Sunday cancelling racing just as the course was set. We thank Ainslie Gordon for acting as a wonderful PRO for the Bullets, and David Stiles for the use of his power catamaran 'Castaway' as the start boat.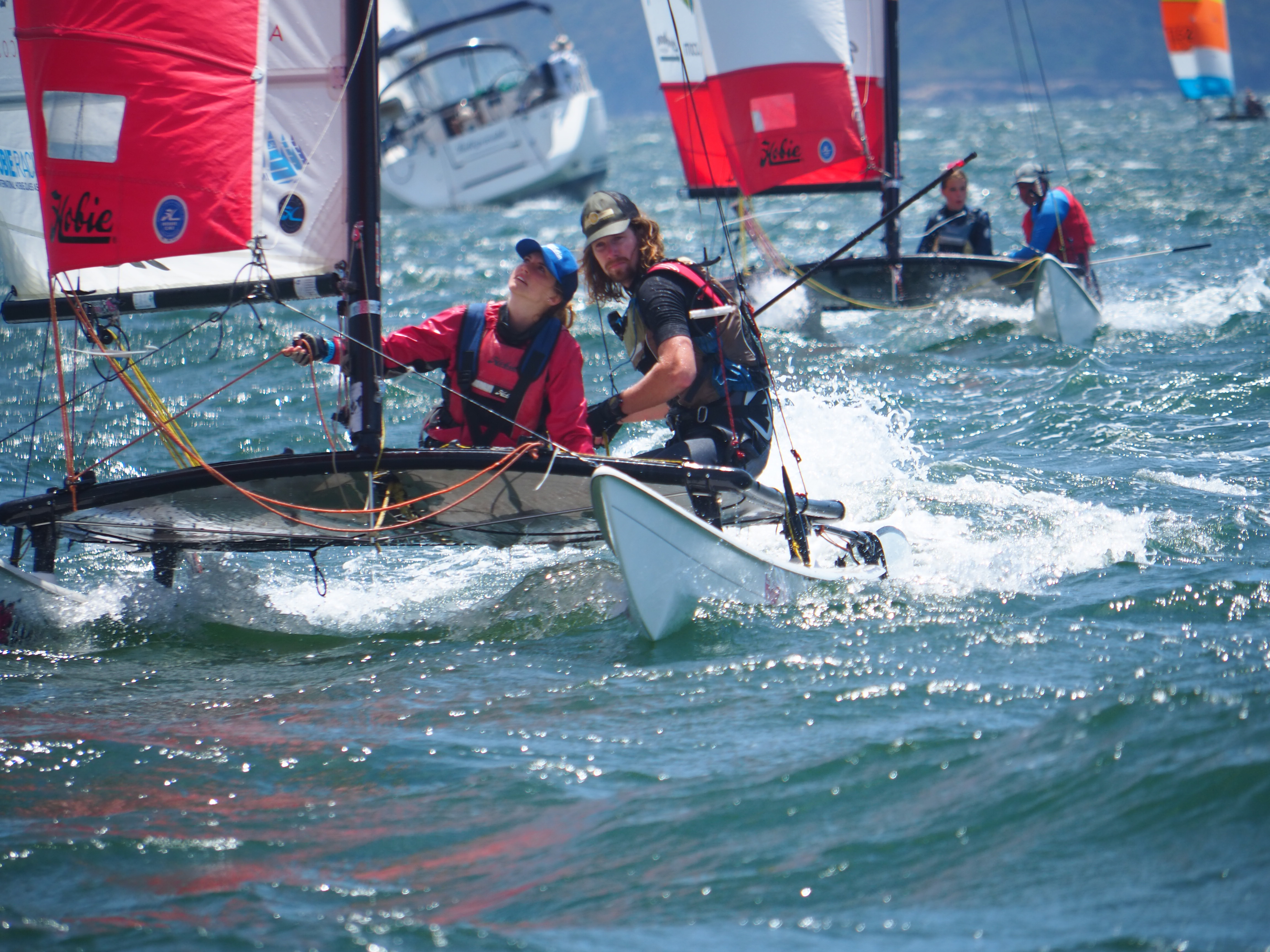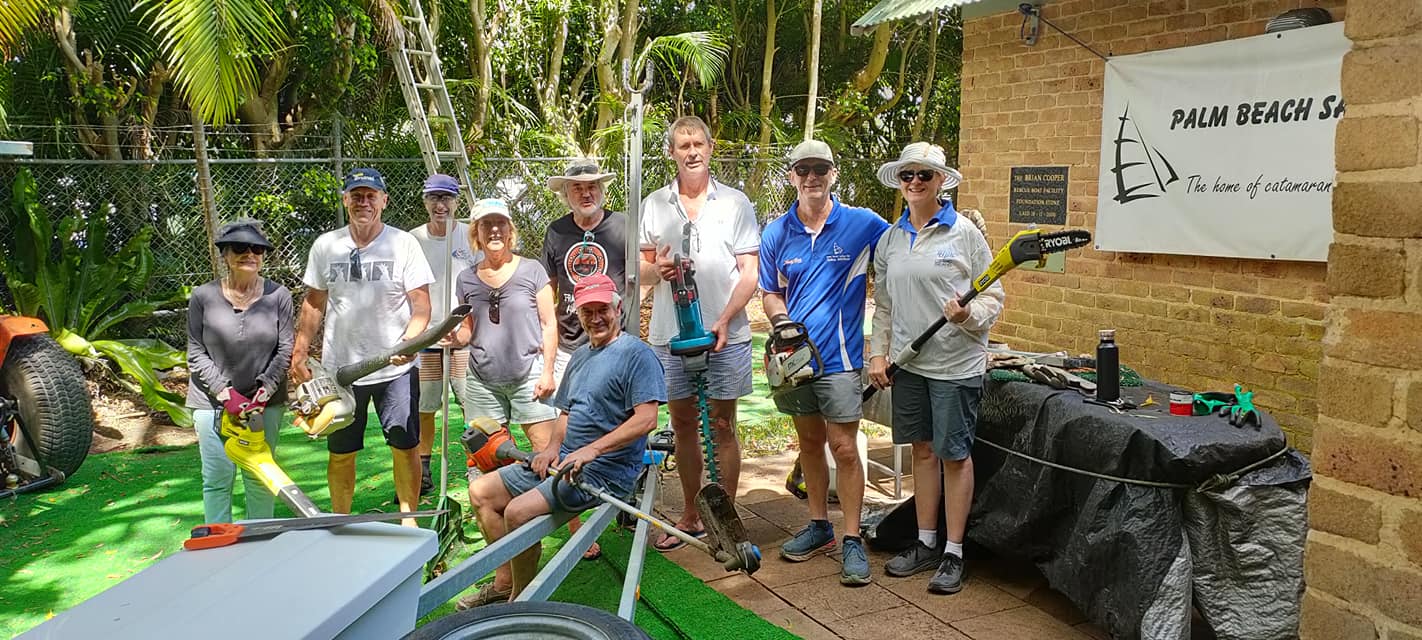 Clubhouse premises cleanup- January 2023
The season finale Fish & Chip Run to Patonga – a favourite with many members – was a bit of a fizzer with winds too light for any boats to sail all the way. Most returned to Sand Point and our local café Coast, some with assistance from the Commodore's new old boat Solstice (until its rudder decided on that day that 65 years' service was enough, and parted company with the tiller, requiring the club rescue boat to provide steering assistance en route back to Bayview).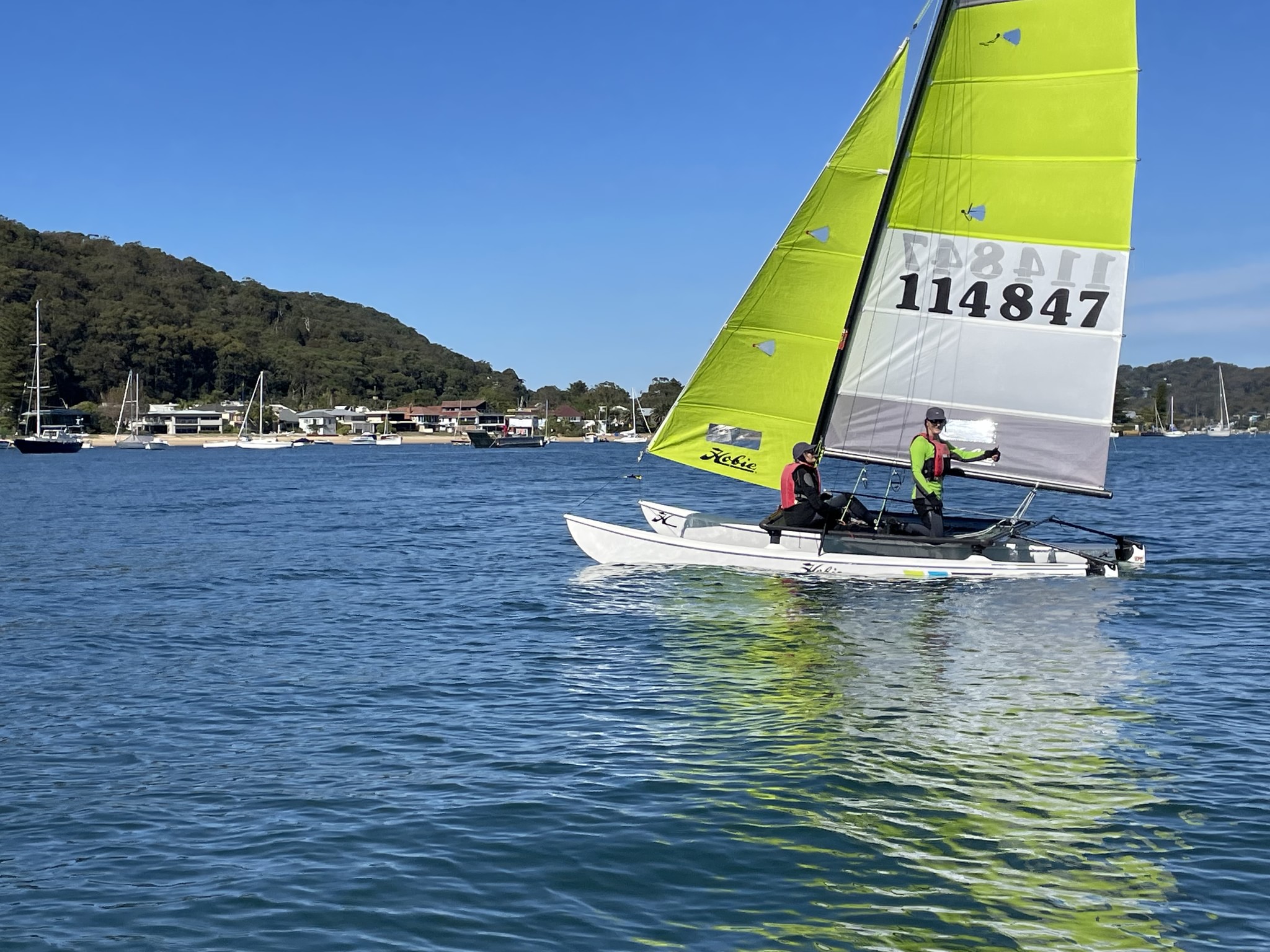 Several members completed their sailing season in the Peter Loft Marathon hosted by BYRA, which also had variable wind conditions typical of autumn.
This season also saw us buy a 4WD tractor to launch the rescue boat at Snapperman Lane rather than using members' vehicles battling the not-fit-for-purpose launching ramp at Sand Pt Lane.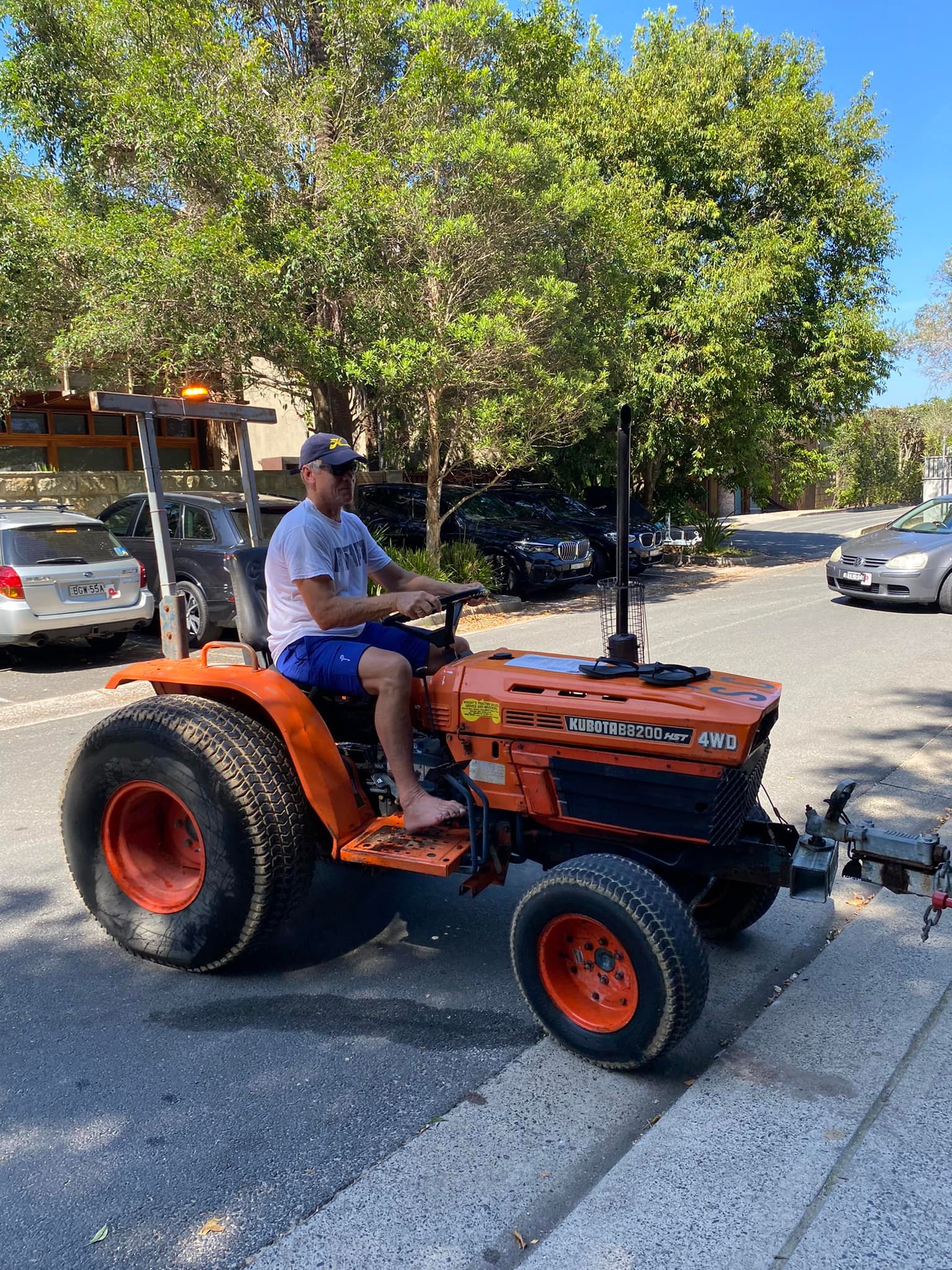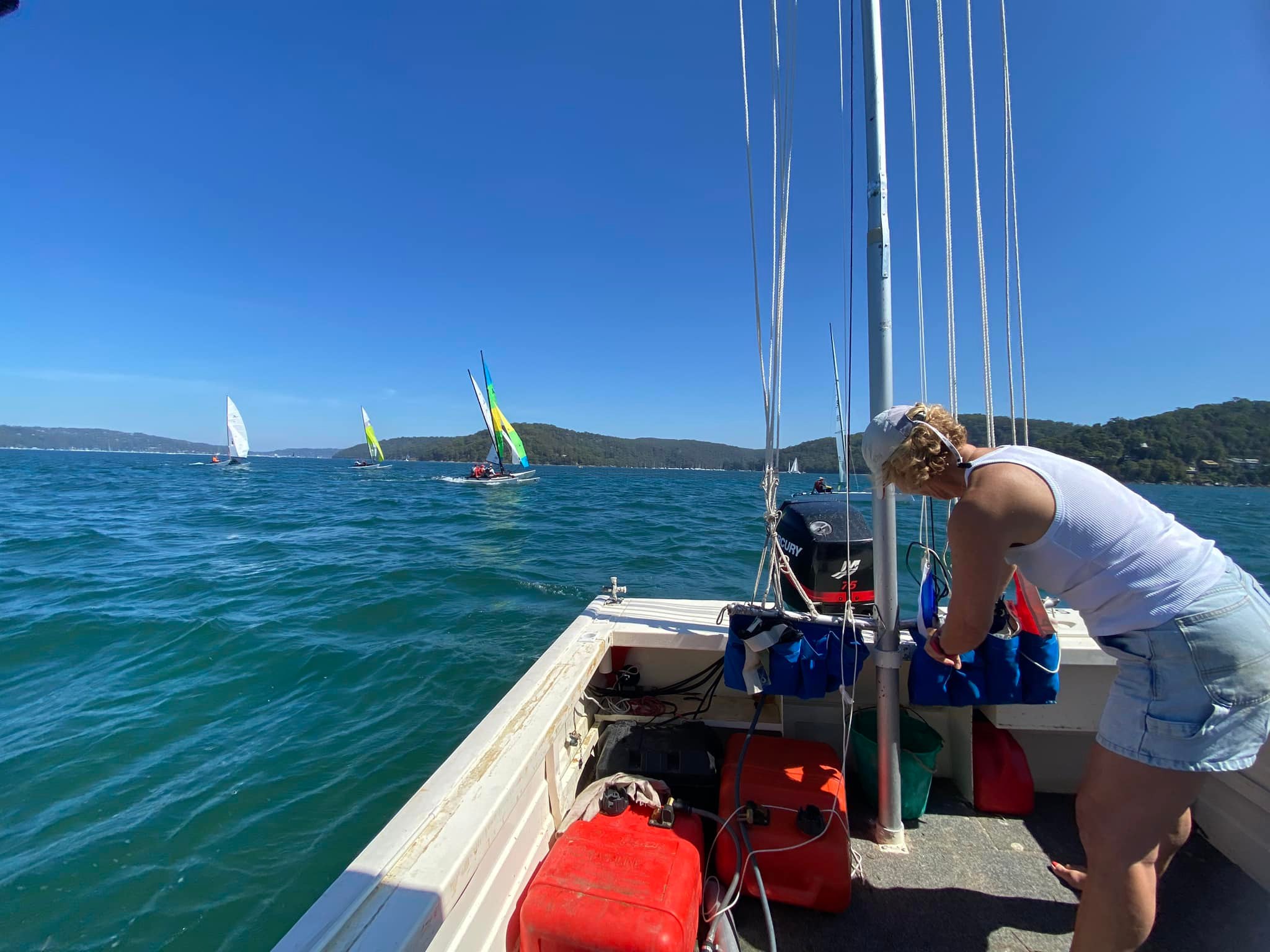 As to what's ahead, The Webster rescue boat and Mercury outboard continue to provide reliable service for now. The Webster's trailer is in a less happy state, and I suggest we must plan for its replacement.
The greatest challenge ahead concerns membership, with numbers continuing to be lower than needed for the club's long term future. We know a lot of small sailing clubs face the same challenge. Our Vice Commodore John Forbes recently attended a Sailing Summit hosted by Australian Sailing, who are keen to help us overcome the obstacles holding membership back. Speers Pt SC was held up as an example, whose membership had been problematically low and with assistance from AS tripled over a few years. At our last Committee meeting it was decided to engage with Australian Sailing to the maximum extent possible, if the incoming Committee support this move.
We look forward, as always, with optimism, because we are sailors!
Palm Beach Sailing Club - IF YOU CAN SAIL HERE, YOU CAN SAIL ANYWHERE!

Dick Clarke
Commodore, PBSC

PBSC is a family orientated friendly club. We sail from Sand Point, Pittwater.
To find out more please visit: www.facebook.com/groups/pbscoz Website: www.pbsc.org.au
Photos by Evelyn Harves, Regina Renfree, Richard Lacey, Linda Silva Renouf, A J Guesdon and Dick Clarke.
2023 AGM & Prize Giving
Held Sunday June 3rd June 2023 at Club Palm Beach (formerly Palm Beach RSL) at 1087 Barrenjoey Rd, Palm Beach. Awards presented by Vice Commodore John Forbes.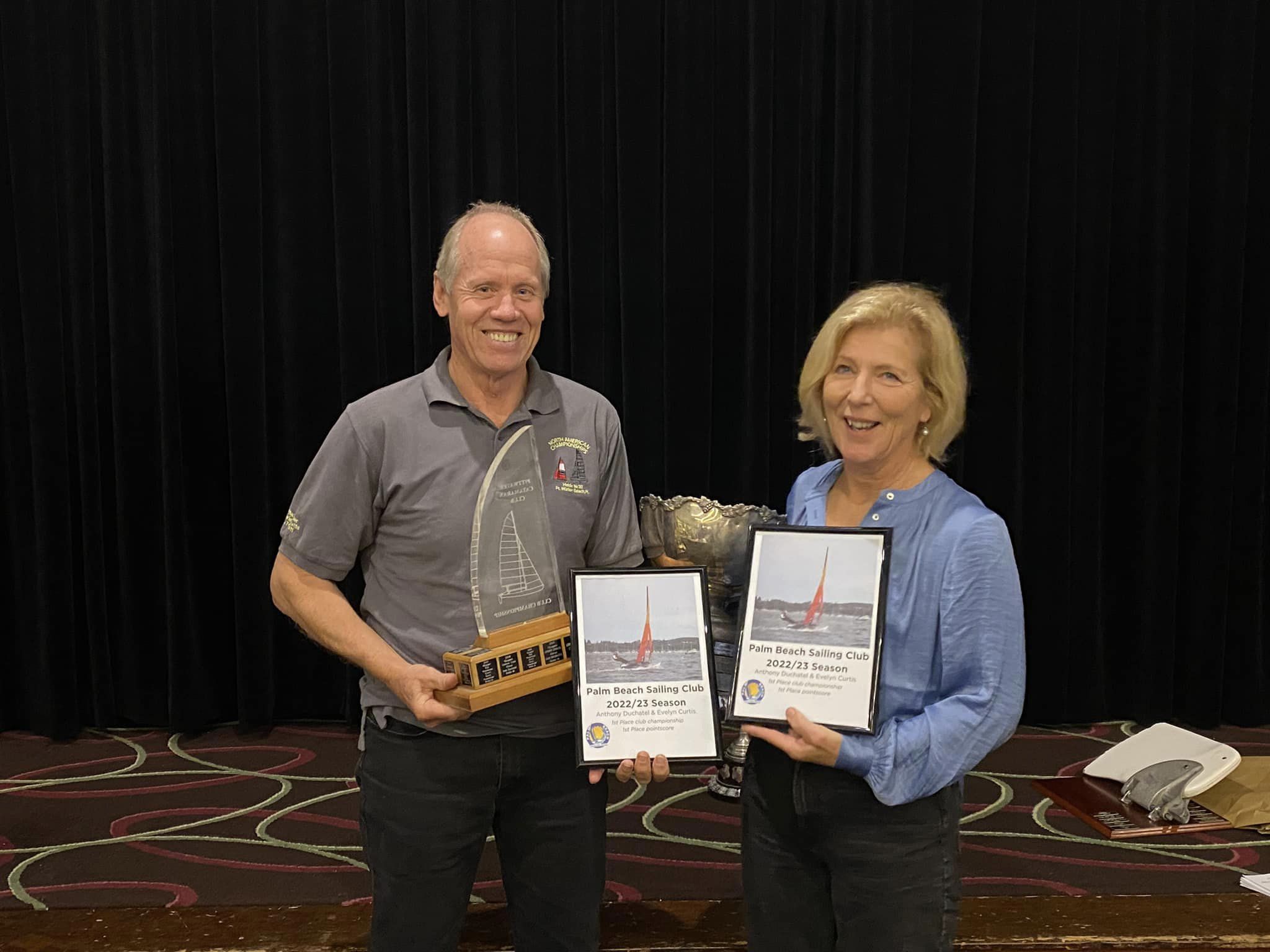 Anthony Duchatel and Evelyn Harves 1st in Club Champs & 1st in Pointscore - Congratulations!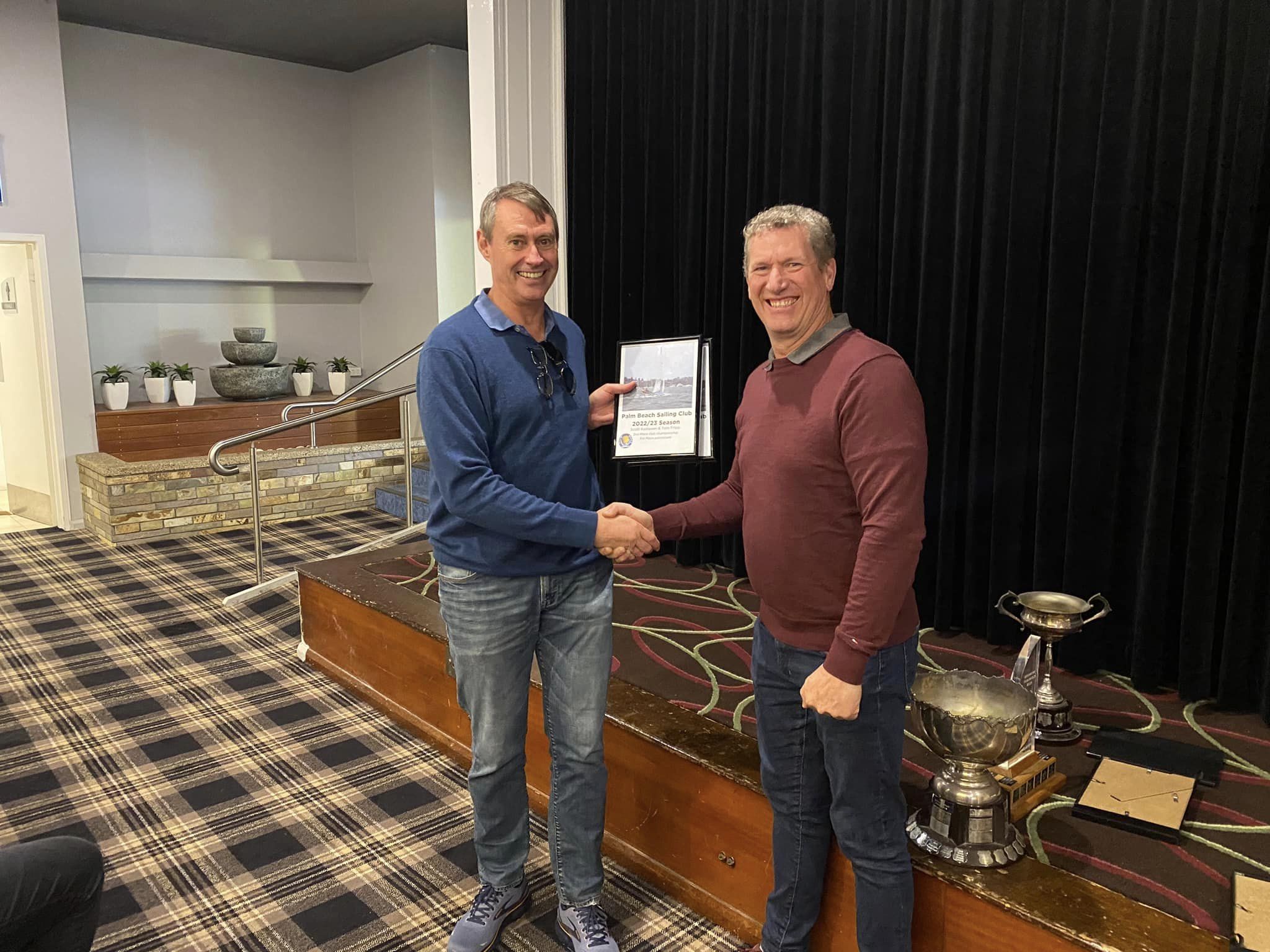 Scott and Tom 2nd in Club Champs & 3rd in Pointscore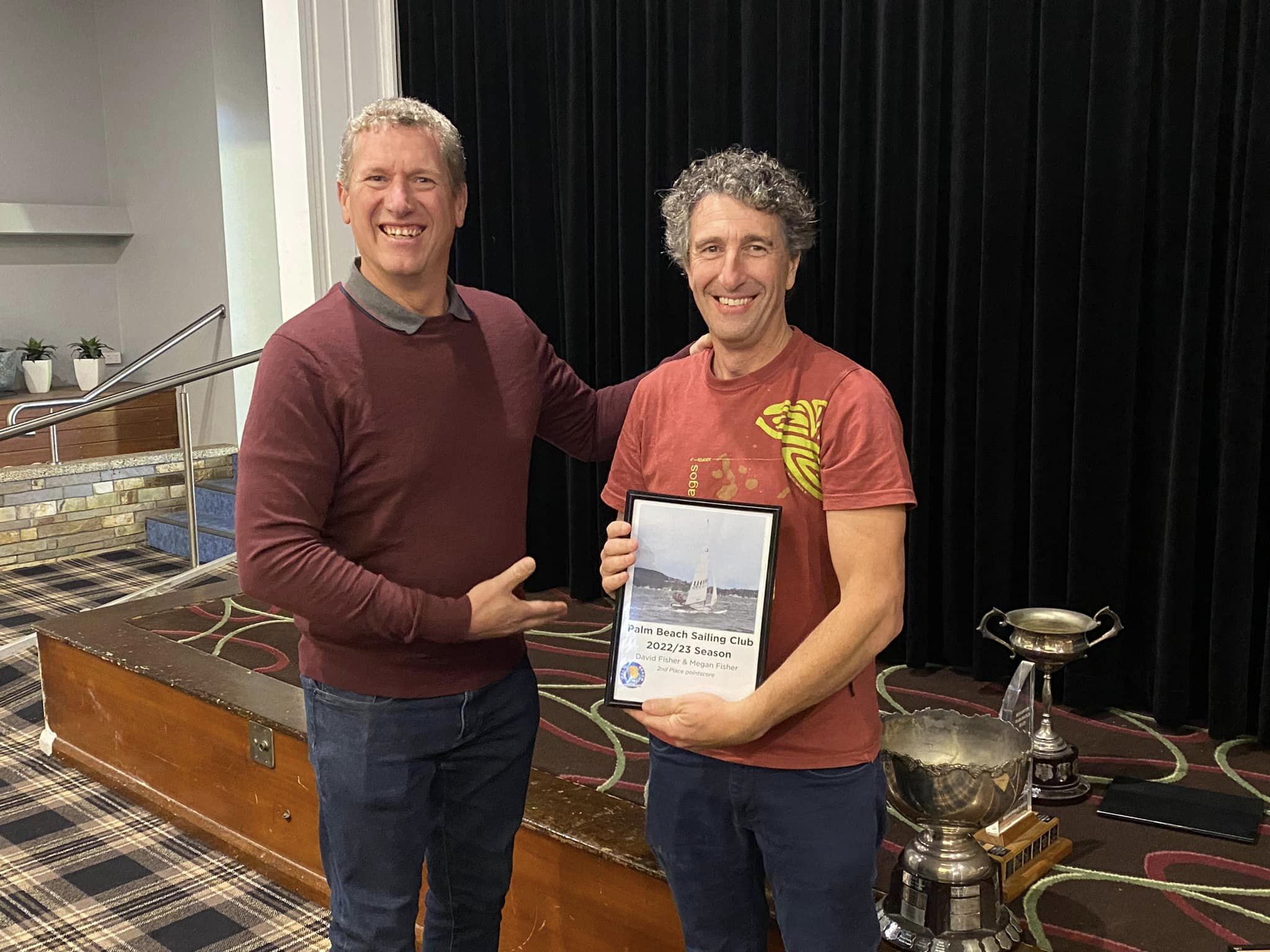 Dave and Megan Fisher 2nd in Pointscore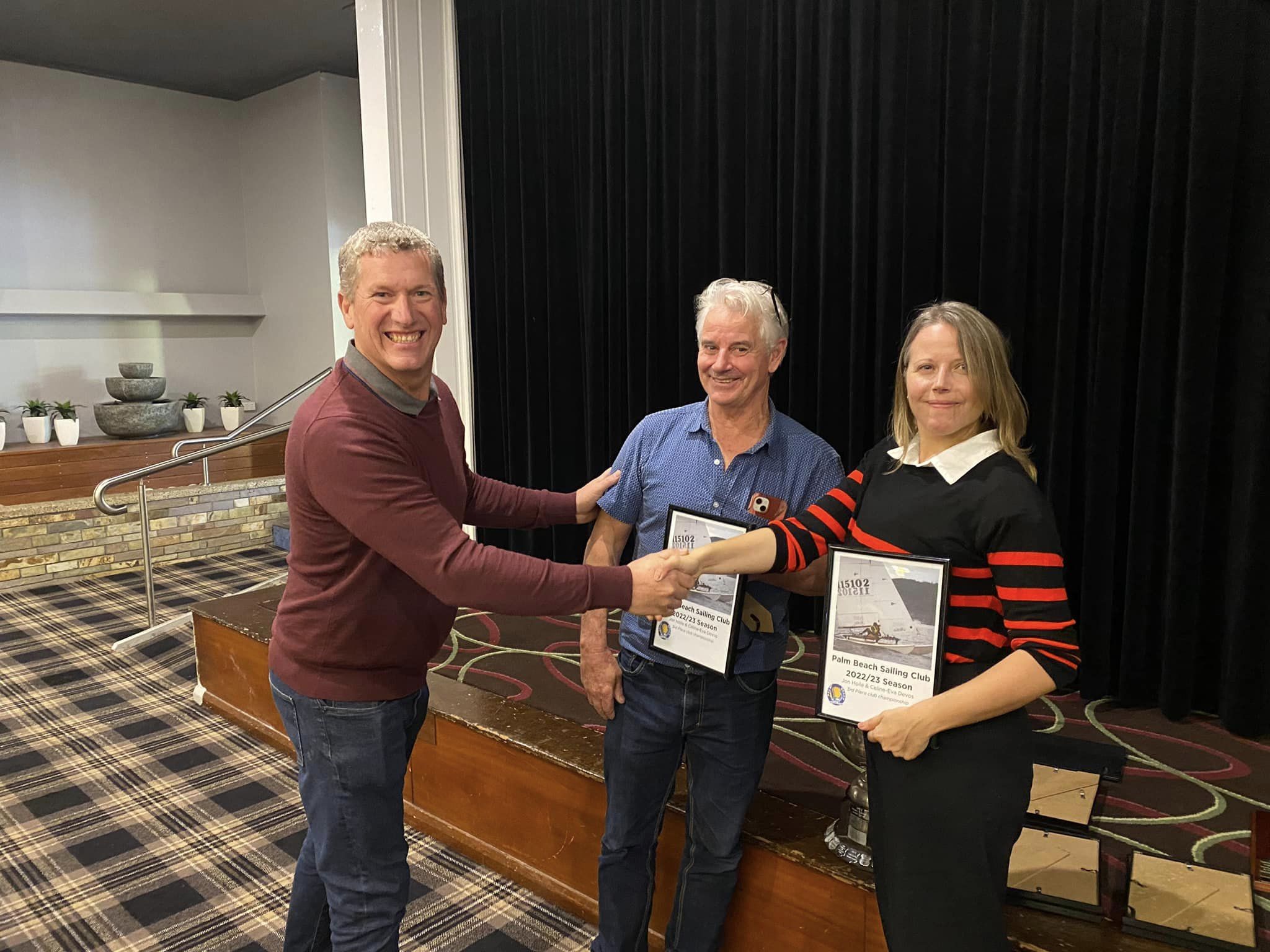 Jon and Eva 3rd in Club Champs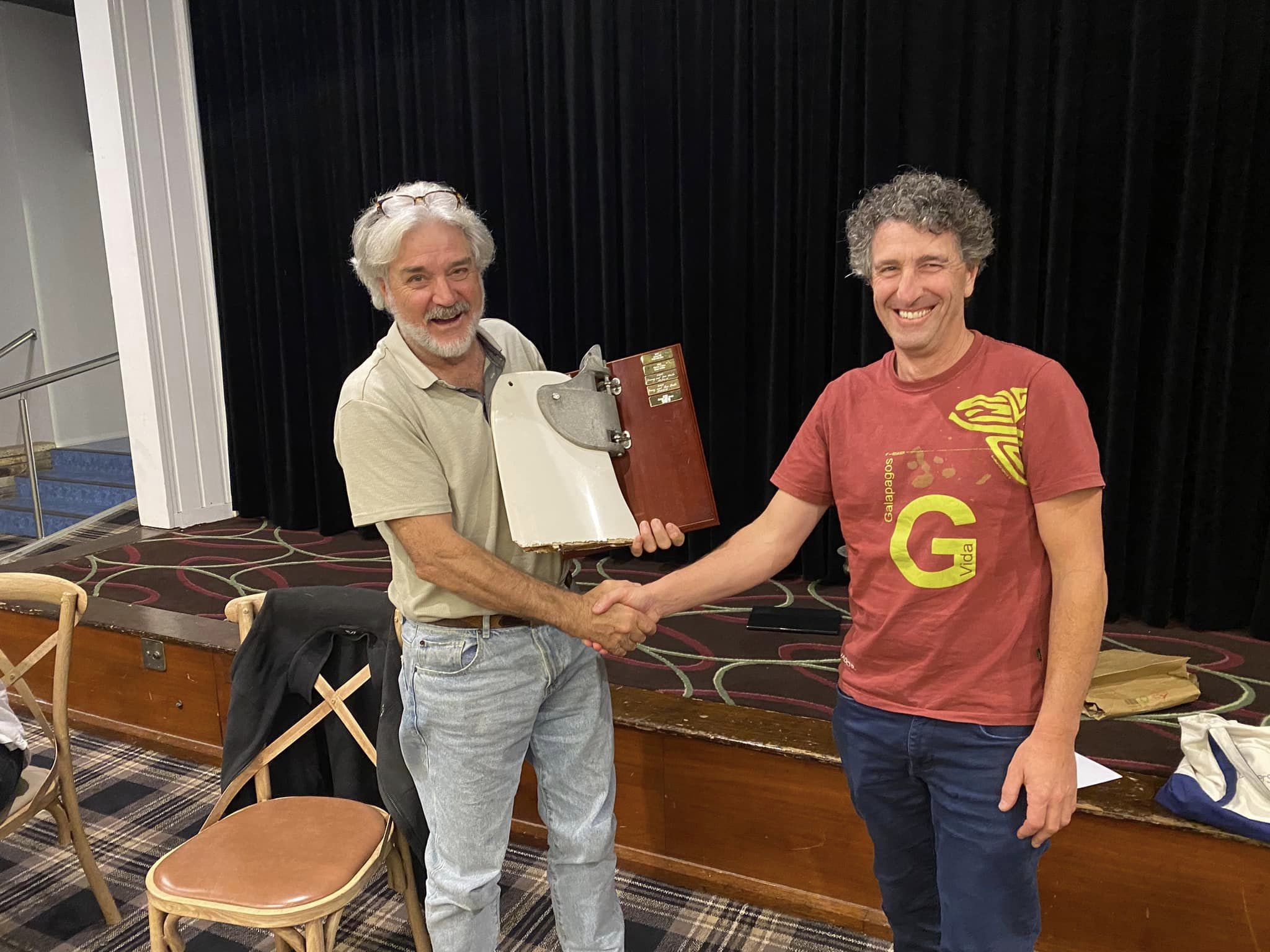 Broken Rudder Award - something about being rescued by fishermen in Pittwater.
Few Memories From 2022- 2023 Season