August 13 - 19, 2023: Issue 594
Local Events Funded by Council Grants for 2032-24: newport australia day fun to remain a breakfast only event with no return of citizenship ceremony - urban night sky park at barrenjoey now a dark sky event at frenchs forest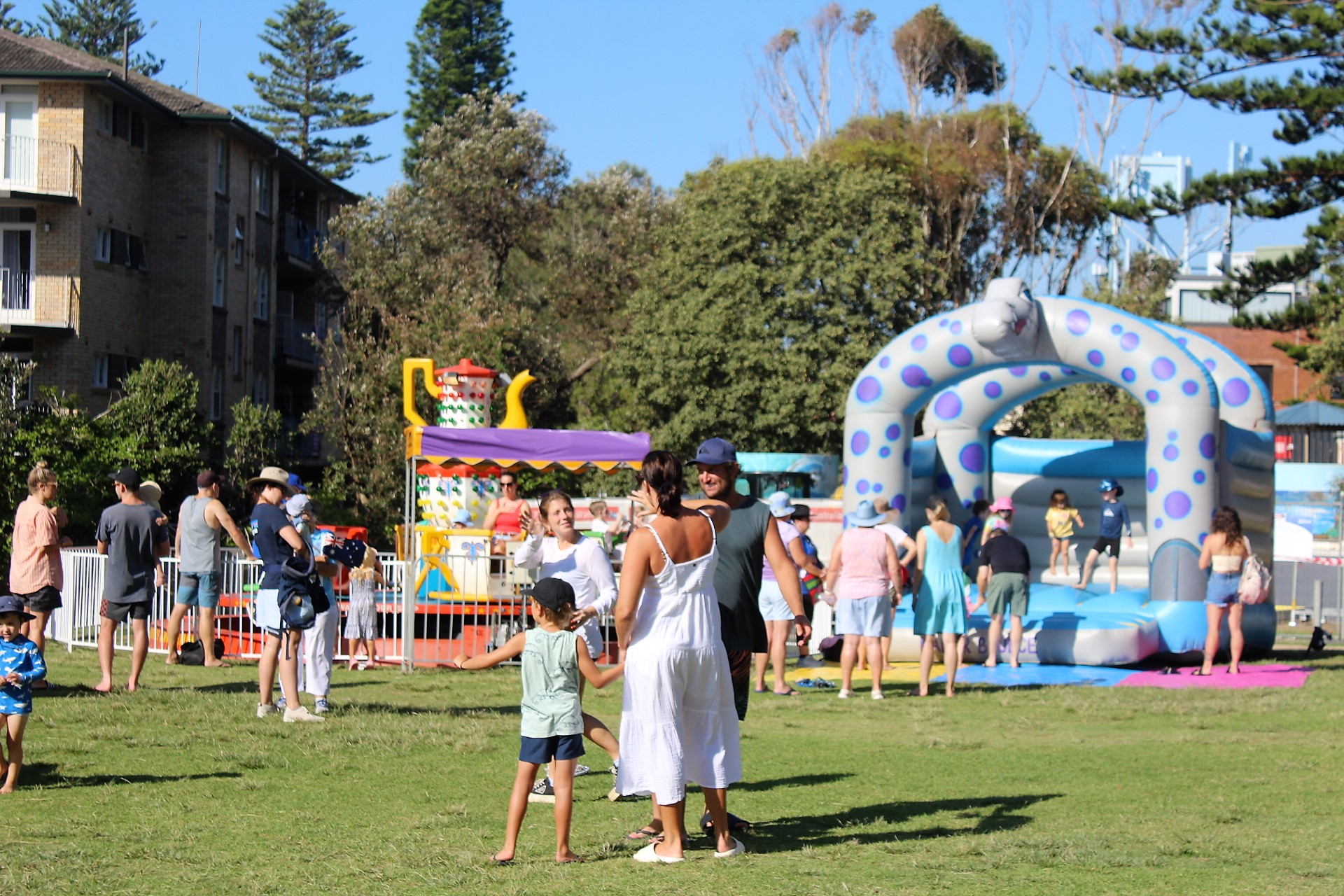 2023 Australia Day breakfast in Newport's Bert Payne park
More than 30 recipients will share in $175,000 as part of Council's Event Grants and Sponsorship program in 2023/2024, paving the way for more events and activities to have fun in our great town centres and open spaces.
From a carnival dedicated to our four-legged friends to showing off your best samba moves as part of a Latin Festival – there will be something for everyone to see and do over the next year, Northern Beaches Council stated.
Other Council funded events include a writer's festival in Manly, star gazing in Frenchs Forest and a new festival in our up-and-coming cultural district of Brookvale.
Northern Beaches Mayor Sue Heins said it was great to see so many organisations and groups applying for grants and keen to kick off new and exciting events.
"The highly diverse list of applicants covers the cultural spectrum, with each event chosen for its effort to enrich life on the Northern Beaches.
"While Council already plays host to many exciting events annually, the Event Grants and Sponsorship program helps smaller but no less important events get off the ground.
"We love our events because they bring us together and enrich our community, while boosting the local economy by supporting local businesses," Mayor Heins said.
All grant applications undergo a rigorous assessment process and are measured against pre-defined, advertised criteria, before being chosen by the elected Council.
Among those listed is an Australasian Dark Sky Alliance After Dark event featuring stargazing, night food markets, planetarium, public talks, nocturnal walks at Lionel Watts Park.
In 2019 this had been discussed and supported to become the first Urban Night Sky Park on Barrenjoey. On August 24 2021 the motion was passed by the council to proceed with the application. Then on September 9 2021 the motion was rescinded with the view of 'investigating other sites'. and meant shifting the proposed and supported first Urban Night Sky Park on Barrenjoey to Frenchs Forest instead. However a petition, signed by residents and supported by then Councillor Kylie Ferguson, reverted the idea to its original place.
Council resolved to proceed in implement the remaining lighting upgrades at Governor Phillip Park and formally write to NSW National Parks and Wildlife Service seeking their final decision regarding including Barrenjoey Headland in the Urban Night Sky Place application.

Now it would appear, for at least the next three years, an After Dark event has been shifted to Frenchs Forest anyway and the lighting upgrades are also undone.
Council then stated it intended to expand dark sky awareness and promotion of good lighting design in our community environmental education programs and coordinate delivery of night sky activities and education through our environment centres.

As part of the reinstated to Barrenjoey UNSP, the proposed lighting upgrades were expected to result in environmental benefits through reducing upward light spill and electricity consumption. The removal of old streetlights also reduces mercury in the environment. Improved lighting may also benefit nocturnal fauna in the area.
Council included light pollution as an issue for consideration in the Local Strategic Planning Statement Towards 2040 with an action to ensure best practice environmental management during the development of Council policy, the LEP and DCP.
Another grant for the Australia Day breakfast at Newport, for the next three years, when so many Pittwater residents have called for a return to the Citizenship Ceremony that used to form part of this celebration, will be deemed by those residents who had called for the same, as yet another instance of taking away what the community once had as an annual celebration and especial welcome to those becoming Australians, up until 2016, the last time this ran at Newport.
At the May 2023 Council Meeting a Motion, originally proposed by former Pittwater Councillor Rory Amon, it was resolved that 1. Council officers prepare a proposal for trialling a citizenship ceremony in Newport on Australia Day in 2024 and 2. The proposal be brought to Council's June 2023 meeting for further consideration.
Pittwater Your Northern Beaches Councillor Michael Gencher moved the motion, with Manly Liberal Georgia Ryburn seconding it.
Mr Gencher told the meeting: "I love a citizenship ceremony" and that it was 32 years since his own. (He migrated to Australia from Canada.)
"One of the things that I loved is that it was done in my community with my friends," he said.
"I love the current ones at Glen Street but there's something lovely about a familiar local village ceremony." The Newport Beach citizenship ceremonies were "perceived to have been special" to Pittwater, he said.
Ms Ryburn also said she supported the point of the motion, "to celebrate Aussies and Aussies on the beach".
Subsequently the June Meeting agenda tabled that proposal which recommended 'That Council note the report.'
The report listed options as:
Australia Day Newport ceremony only, with estimated cost $27,300.
Australia Day Newport and Glen Street Theatre ceremonies. Plan to host either only Pittwater Ward conferees (approximately 13) or a small number of conferees from across the beaches at Newport, with all other conferees from across the beaches to attend Glen Street Theatre (as per advice from Department of Affairs). Estimated to cost $17,100.
Newport ceremony only (3 days before/ after Australia Day). Plan to host all 270 conferees and attendees at Newport. Estimated cost: $23,250.
Glen Street Theatre ceremony only (not a public holiday). Plan to host all 270 conferees and attendees from across Northern Beaches. Estimated cost: $3,000.
Australia Day ceremony at Glen Street Theatre ceremony only (current format). Currently the budget allocation proposed for the Australia Day citizenship ceremony at Glen Street Theatre in 2024 is $6,150
Further, the executive summary stated that Newport Beach, like Dee Why Beach and Manly Corso had hosted small outdoor citizenship ceremonies as part the Australia Day events prior to 2016.
'Event evaluation reports indicate there were significant logistical issues, including wet/ hot weather contingencies, parking shortages, high staffing ratios and inflated costs due to the need for infrastructure like marquees and the impact of the public holiday.' the summary states and continues;
'Council currently hosts twelve large ceremonies each year at Glen Street Theatre with an average of 136 conferees becoming citizens every month (aim is to have 150 conferees per month this varies with availability and illness). In addition, there are an estimated 120 family and friends in attendance with the average total monthly attendance at each ceremony being approximately 250 people.
'The ceremonies aim to host the maximum number of conferees as the average wait time to attend a ceremony is currently six months. There are over 800 people on the waitlist at any given time. A reduction in the number or size of ceremonies held annually would lead to an increase in the average wait time for conferees to become citizens. It is therefore important that Council continue to host the maximum number of conferees at every ceremony.'
In Councillor Korzy's 'From the Chamber June 27-August1' report on this Meeting, which was reconvened due to the volume of business on the agenda, she states;
'Speaking at the public address at the start of the meeting, Pittwater locals Peter Middleton spoke on behalf of the Newport Residents Association, describing the January 26th celebrations as follows: "A marquee, specially erected the night before; chairs assembled for those to receive their citizenship, their supporters and audience; a local to lead the singing of the National Anthem – and on the nearby grass, local branches of service clubs catering an Aussie-style take-away breakfast, which in turn was a wonderful demonstration of community fund-raising and the volunteer spirit. And all within fifty paces of the sand, the Surf Club and the ocean!"

He called on councillors to support Option 2, with ceremonies both at Newport and Glens St on January 26.

Similarly, Pittwater resident Dave Murray supported Option 2, saying: "The report highlights that a potential clash could occur with the Australia Day Breakfast at Newport. On the contrary, back in the Pittwater days, the Citizenship Ceremony was the highlight of the breakfast and the celebration.

"Any 'significant' changes that would be required to the breakfast event to host a citizenship ceremony are in fact, simply a return to the format that Pittwater folk enjoyed so much."

However, before it could be voted on, Mr Regan moved an amendment, seconded by Mr Menano-Peres, simply that: "Council note the report."

I expressed my discomfort over celebrating "Australia Day" on January 26, which marks the arrival of the First Fleet in Sydney Harbour and is regarded as a day of mourning for many First Nations people. However, I still voted against this amendment, along with the other two Pittwater Councillors and all three Narrabeen Ward councillors, because I recognised how much the community appreciated the Newport ceremony.

The vote on this amendment was the clearest indication possible that even when all six councillors representing parts of the former Pittwater Council area vote together on an issue pertinent to Pittwater, we can still be outnumbered by those from other wards. Thus the amendment was adopted as the motion with support from: Mr Regan, Mr Menano-Peres, Ms Glanville, Ms Bingham, Ms Heins, Mr Walton, and Ms Grattan.

However, in a turnaround on the final vote on the motion, Ms Heins joined the Pittwater and Narrabeen Ward councillors to vote against the new motion, so that it was lost. '
Mr. Middleton's statement that what was there in 2016 and in he decades before lists what it is still in Bert Payne park each Australia Day, apart from the Marquee and ceremonial people raises the question, if 5 thousand dollars it to be allocated over the next 3 years for the same with the only element missing being the marquee, as can be seen at the 2023 Australia Day at Newport event, what kind of marquee and official to officiate costs an extra $12,000.00?
It is still unclear whether a trial return to Newport of citizenship ceremonies will occur. The figures presented indicate a move to quash any trail, as does the announcement of a grant for a breakfast only for the next three years.
As part of the grant conditions, support is in the form of funding and/or fee waivers and can be used up until 31 August 2024 (or longer for multi-year grants).
Events Grants 2023/24
Council agreed to the following funding and fee waivers through the Events Grants Program 2032/24, to support organisations to hold community events in the area. All approved Funding is ex- GST.
The Mito Foundation
The Bloody Long Walk (BLW) – Sydney North is an annual health and fitness challenge open to persons of all abilities including local residents of the Northern Beaches Council area. The BLW is a 35km walk through the picturesque coastline spanning from Governor Phillip Park in Palm Beach to the Manly Promenade with tremendous benefits for local businesses including restaurants, cafes and shops as it brings a significant number of visitors to the Northern Beaches Council. - $2,000 one-year sponsorship + Fee waivers up to $3,000
Brookvale Arts District
Brookvale Arts District Festival is the ultimate convergence of music, art, film, and culture, set to revolutionise the festival experience. Nestled in the vibrant community of Brookvale Arts District (BAD), this breakthrough event promises to attract talent from across the globe, captivating audiences with its immersive and boundary-pushing offerings. - $10,000 three-year sponsorship
Volleyball NSW
Volleyball NSW host the biggest beach volleyball event each year, the NSW Champs. Teams are welcomed not only from all over NSW but from other States as well as they compete in preparation for the National Tour. This event has been historically held in Manly Beach with the help of the local club NBVA. - $2,500 three-year sponsorship + Fee waivers for beach hire
Coordinate Production Services
The Saturday Swap is a community focused sustainability event that encourages clothes to be swapped and kept out of landfill. After the success of the Saturday Swap event in June 2023, the event is back for a second time - but this time bigger and better, drawing on learnings from the first event and wonderful community feedback received. - $1,000 grant
The Link Church
Eggs by the Lake is an anticipated Easter event on the Northern Beaches, attracting families from all around the community for a day of fun, games, and of course, an exciting Easter egg hunt. With over 10,000 Easter eggs hidden throughout the event area, it promises to be a thrilling experience for kids of all ages. This free-to-attend event aims to celebrate the spirit of Easter while providing a safe and enjoyable environment for families to come together. - $2,500 three-year sponsorship + Fee waivers for reserve hire
Avalon Beach SLSC
Carols at the Beach is a free community event that celebrates the festive season. This event allows the surf club to connect with its community to demonstrate the importance of their services whilst at the same time thanking our community for supporting them. The event starts at 4:00pm with local high school students given the opportunity to showcase their talent and gain performing experience on stage. At 6pm the Jubilation Choir leads a community Christmas Carol sing-along. The surf club car park turns into a festival area with fairy lights, food trucks, community fund raising stalls, face painting, roaming kids' characters and a visit from Santa. The evening closes with a spectacular fireworks display off the beach. - $2,500 three-year sponsorship
Women's Resilience Centre
The Women's Resilience Centre plan to host a Reignite Runway Fashion Parade. A sustainable fashion show based on recycled and reused clothing. A community social event to build a culture of commitment to environmental sustainability inspiring Women to celebrate creativity and diversity in community through fashion. - $2,000 grant
Warringah Rugby Club
2024 Sevens By the Sea, Sydney's premier Rugby 7's tournament. This aims to be a community-based event filled with live sports, music entertainment, kids activities and market activations for people of all ages. A true festival for all. With our connections, it will also be sanctioned by NSW Rugby. - $5,000 one-year sponsorship + Fee waivers for reserve hire
North Curl Curl SLSC
The 3 Points Challenge and Ocean swim is an iconic local run/swim. Up to 750 competitors participate in this event with many competitors travelling interstate, from Wollongong, Cronulla, Central Coast, Eastern Suburbs and Western Suburbs. The local community benefits, through hospitality and accommodation sectors as well as local fitness groups and swimming pools befits through additional patronage as competitors prepare for the races. Mental health, physical fitness and general wellbeing are the other significant community benefits of these events. The ultimate aim of these events is to raise much needed funds for rescue equipment. - $3,000 one-year sponsorship + $2,000 two-year sponsorship
RSL LifeCare
Anzac Day commemorative Dawn Service for the residents and their families, staff and their families and the Narrabeen/Collaroy Plateau community. The commemorative service includes traditional elements such as the reading of hymns, readings, Anzac Address, Catafalque Guard, wreath laying. Anthems and the act of remembrance - The Ode, Last Post, one-minutes silence, and Reveille. Followed by a complimentary community breakfast. - $2,000 grant
Frenchs Forest Anglican Church
In 2023 the aim is to replicate and expand on the successful Carols in the Park event held in 2022. Aiming for more people to attend and, as the event becomes a regular, recognised community event being held annually at Ararat Reserve, to attract a consistent following. - $2,500 three-year sponsorship
The Link Church
The Link Church is thrilled to present the "Carols by the Lake," a joyous and unforgettable community event that will spread holiday cheer and foster a sense of togetherness. Set against the picturesque backdrop of Narrabeen Lake, this magical Christmas celebration aims to bring the local community together in a spirit of love and unity. - $2,500 three-year sponsorship
Rotary Club Upper Northern Beaches
Christmas Carols in the Park will be held to invite local community to participate in a picnic atmosphere and sings Carols. There will also also be entertainers in between the Carols and of course Santa Claus will be paying a visit. A number of vendors will be selling their foods including Rotary with a BBQ. - $2,500 three-year sponsorship
Frenchs Forest Lions Club
Lionel Watts Carols run by the Lions Club of Frenchs Forest has run for over 45 years. Started in 1977 and is a much-loved event by every generation in the forest and a family tradition. The event hosts a group of schools, local community schools and entertainers. - $2,500 three-year sponsorship
Market Lane Live
Live & Local - the aim of the event is to provide an opportunity and a platform for artists without large followings to engage with new audiences. For emerging musicians, one of the toughest challenges is finding a venue that will give you a shot and getting in front of people that will give you enough exposure to kick off your career. We want to help artists overcome these challenges and give them a head start on their journeys. This event is aimed at engaging the local community to come and help us discover new talent, helping the careers of the next generation of musicians. - $2,000 one-year sponsorship
Manly Theatre Group Incorporated
The Manly Festival of Plays 2023 will showcase the original works that have been developed and nurtured over the past year. The increase in participants in all workshops has been overwhelmingly positive and the work that is being developed through collaboration and guidance is a testament to the local talent in our community. - $2,000 one-year sponsorship
Australasian Dark Sky Alliance
After Dark is an event featuring stargazing, night food markets, planetarium, public talks, nocturnal walks at Lionel Watts Park. - $2,000 three-year sponsorship + Fee waivers for reserve hire
Newport Beach Chamber of Commerce
The Spring into Summer, Newport Celebration festival will take advantage of the influx of people to Newport to celebrate and showcase businesses of Newport with market stalls in Bert Payne Park and Newport Surf Club. Local shops will have trestle tables outside their stores, dining venues will offer delicious food. Robertson Road will be closed to traffic for local food/clothing/gift stalls, roaming musical entertainment, kids events and local artists events. The event will run from 8am-6pm and encourage attendees to stay on to support local restaurants for dinner. - $2,500* one-year sponsorship + Fee waivers for reserve hire
Zonta Club of Northern Beaches
2024 Australia Day Breakfast at Newport Beach will feature egg and bacon rolls, sausage and egg rolls, pancakes, coffee and drinks for sale, rides for the children, music from the Northern Beaches Concert Band and thong throwing. - $5,000 one-year grant + Fee waivers for reserve hire
OceanFit
Swimrun Australia has pioneered the relatively new sport of swimrun in Australia. A swimrrun is an exciting multisport race that involves teams swimming and running over a course that involves multiple swim and run stages. Swimrun Australia events are designed as 'urban adventure races' where teams are challenged to navigate an inner-city course in its natural state without any exclusive use of any part of the course. The Swimrun Australia: Sydney North event is designed to showcase the beautiful northern coastline of Sydney Harbour from Clontarf to Manly. - $3,500 three-year sponsorship + Fee waivers up to $1,500 for reserve hire
Bondi to Manly Ultra
The Bondi to Manly Ultra is an 80km ultra marathon starting on Bondi Beach and finishing on Manly Beach. It is the first Ultra in the world to traverse a global city. The event is not-for-profit with all funds raised donated to Bondi to Manly Walk Supporters and reinvested into the protection, preservation and enhancement of the public land and natural environment around Sydney Harbour along the Bondi to Manly Walk. - $4,000 one-year sponsorship + Fee waivers up to $1,500
Ocean Rockpool Tour
Ocean Rockpool Tour 2024 is a weekend community charity event aimed at inspiring residents and beyond to celebrate the iconic Ocean Rockpools from Manly to Palm Beach by swimming activities that are linked to raising the awareness of mental health issues and offering support and wellbeing to community members in need through fundraising for nominated charities. - One-year grant, fee waivers for reserve hire up to $2,500
Fight For A Cure
Colour Run for a Cure at the James Meehan Reserve in Dee Why has the primary objective to raise funds for Fight For A Cure. Before and during the event, participants will have the opportunity to purchase tickets for entry, allowing them to join in the colourful festivities while contributing to the fight against cancer. Enticing prizes will be awarded in recognition of the efforts made by the participants who go above and beyond in fundraising. To further enhance the overall experience, food trucks will provide participants with a delightful assortment of refreshments to recharge and enjoy. The event will be an unforgettable day filled with fun, camaraderie, and goodwill, uniting the community in a collective effort to support Fight For A Cure. - $2,000 one-year sponsorship + Fee waivers for reserve hire
Fair Play Publishing
The idea of a writers' festival (or literary or book festival) is to bring writers and readers together to discuss the issues, big and small, arising from books that are recently published. It helps to promote the books, the local authors, and to foster a love of literature and writing. The Manly Writers' Festival will be a two-day/one evening festival in March 2024 which will showcase the work of local and national authors, provide a literary workshop for secondary students, a book reading and performance for younger children, a poetry reading, and provide authors the opportunity to talk about their work and their ideas with the community. - $3,000 one-year sponsorship
The Shack Inc.
The Northern Beaches Music Festival is an annual, not for profit, community-based music festival. It has been created and operated through the amalgamation of seven not for profit music and folk clubs on the Northern Beaches. The festival connects and involves local musicians including young and up and coming local artists (as well as national and international performers), community groups, disability groups, local schools, TAFE and university students, indigenous and other multi-cultural groups. The event celebrates the richness of multi-cultural food, music, dance and customs, creating an opportunity to unite and bring together our whole community in a positive, fun, cross generational and creative way. - $2,000 one-year sponsorship
Pittwater Junior AFL Club
The Northern Beaches Kids Fest is planned to be the largest children's outdoor spectacular on the Beaches for 2023. It will transform the entire Pittwater Rugby Park and North Narrabeen Reserve into an interactive playground where children and parents are encouraged to engage, participate and have fun. - One-year sponsorship, fee waivers for reserve hire up to $4,000
Whiteley Ventures trading as Seadrift Distillery
Seadrift Wellness Community Events is a series of four wellness events to be held at Seadrift Distillery, where the local Brookvale industrial community and surrounding Northern Beaches communities, are invited into the distillery to connect and hear from local speaker on managing stress, anxiety, happiness and community wellness. - $1,000 two-year sponsorship
Wayki Productions
The Latin Lights Music Festival 2023 will be the second edition! The Festival is looking to showcase Latin American Music and also amazing food. More importantly, it thrives to unite the Latin American culture with the Australian culture in one of the most beautiful parts of the world: The northern beaches. - $2,000 one-year sponsorship
Special Olympics Sydney Northern Beaches
The Special Olympics NSW State Swimming Competition is a swimming meet for people with an intellectual disability and/or autism. The event is expecting athletes from all over NSW and the ACT accompanied by their families, carers and coaches.- One-year grant, fee waivers up to $3,400 for pool hire
Disabled Surfers Association
Collaroy Smiles on Dials - Hands on Event. DSA Sydney aims to support a collaborative event between persons with disabilities and volunteers, to allow all members of the community to share a surf experience and unite in a love for water. The day begins with an orientation for all volunteers and participants outlining the structure of the day, safety briefing and key leaders who will help facilitate the day. Persons with disabilities are supported in a safe, inclusive and enjoyable environment by trained volunteers and specialised surfboards/equipment. Surfing, beach games and supervised unstructured pool activities. - $2,000 three-year sponsorship + Fee waivers for reserve hire
Northern Beaches Bodysurfers
Festival of Froth will feature 2 bodysurfing competitions run over 1 weekend. Celebrating Northern beaches bodysurf history and our surf side community arts and food culture. INAUGURAL SYDNEY IBSA WC QUALIFIER: Attract some of the best bodysurfers of the Northern Beaches and Australia to participate in the 1st Sydney based International Bodysurfing Association (IBSA) world championship qualifiers. INAUGURAL NBBS COMPETITION. Attract bodysurfers of all levels, young and old to participate in the inaugural Northern Beaches Body surfing competition. - One-year sponsorship, fee waivers up to $3,700 for water safety
Pet Au Pair
Canine Carnival is a festival dedicated to canines and celebrating the best Northern Beaches dog parks and the owners and pets that enjoy them. Attendees will gain access to a portrait photographer to have free family portraits taken with their loving dog(s). While attendees await their moment in front of the camera, they will be able to look at displays by local dog businesses (groomers, trainers, pet foods, pet supplies). The goal of the project is to gather locals to celebrate their dog(s), discover local dog-friendly parks, and connect with local pet businesses such as groomers, trainers, and pet supply manufacturers. - $2,000 one-year agreement + Fee waivers for hire of dog parks
Indian Film Festival Australia
The second edition of Indian Film Festival Australia will be held in November 2023, the Festival aims at bringing together vast majority of the community for a fun, educative, cultural, colourful, enjoyable, experience while showcasing Films from one of the biggest film industry in the world, spiced up with some amazing food and apparel on display to make the event an engaging experience that people will look forward to. Indian Film Festival Australia will be a fantastic opportunity to build Australian and Indian ties and create enormous business opportunities. - $5,000 one-year sponsorship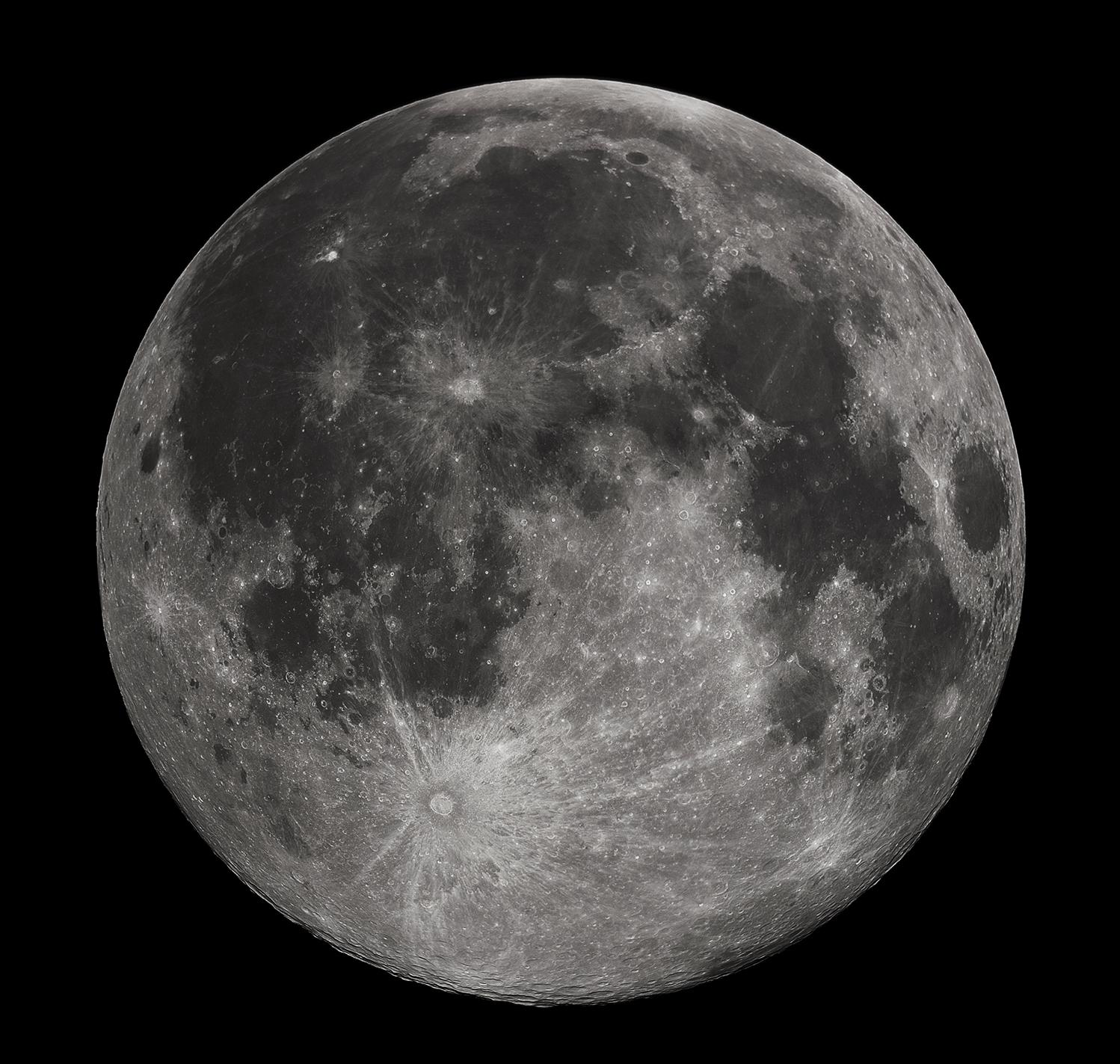 Full Moon photograph taken 10-22-2010 from Madison, Alabama, USA. Photographed with a Celestron 9.25 Schmidt-Cassegrain telescope. Acquired with a Canon EOS Rebel T1i (EOS 500D), 20 images stacked to reduce noise. 200 ISO 1/640 sec. Photo by and courtesy Gregory H. Revera