November 28 - December 4, 2021: Issue 520
Lisa Darmanin Female Sailor of the Year for Record Fourth time - australian sailing awards 2021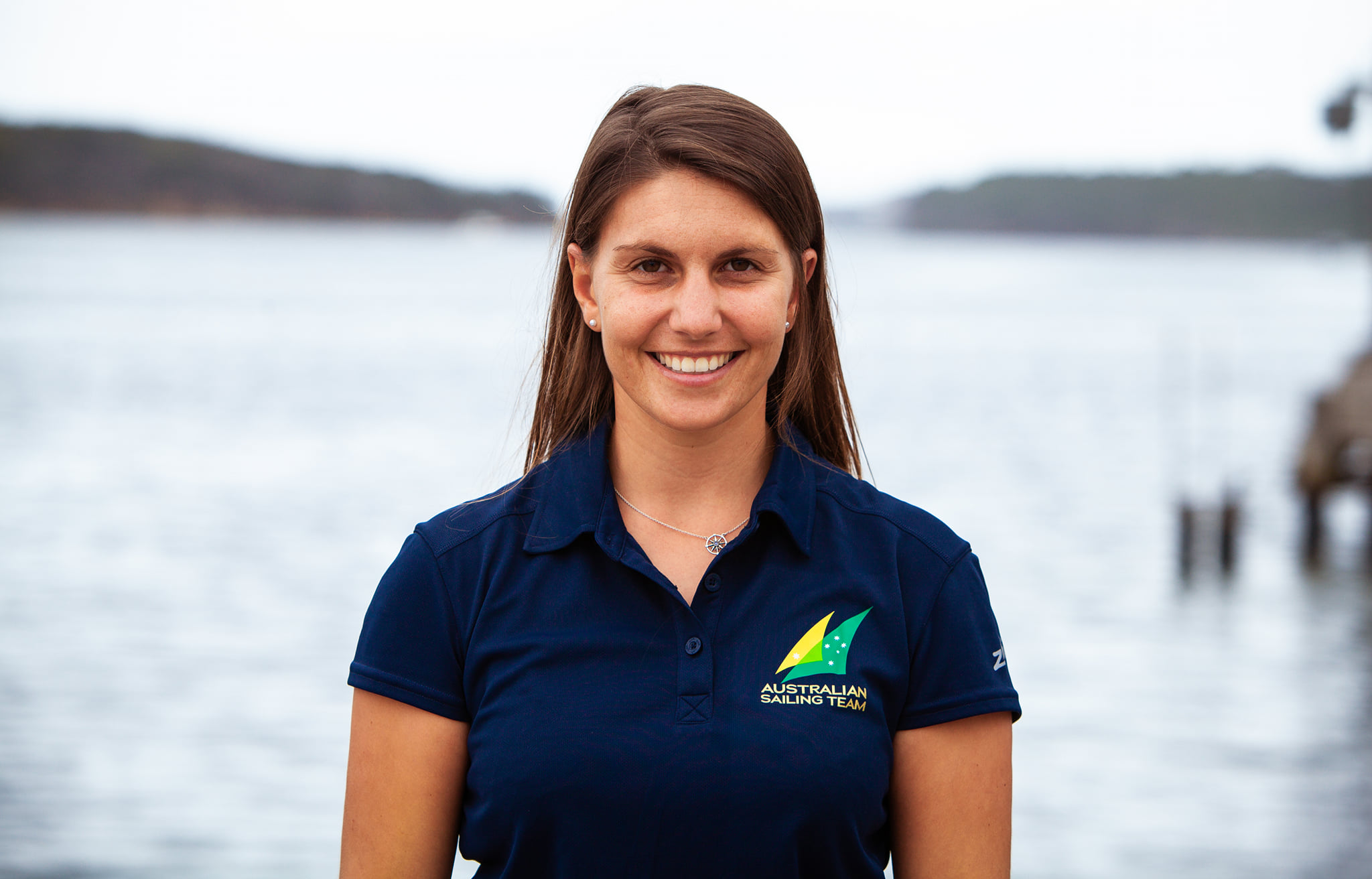 Photo: Australian Sailing Team.
Palm Beach Sailing Club and Manly 16' Skiff Club member Lisa Darmanin was awarded a record 4th Female Sailor of the Year at the Australian Sailing Awards on Thursday 25th November. Lisa has been the recipient of this top honour in 2015, 2016, 2020 and now 2021.
Olympic champions Mat Belcher and Will Ryan also created history at this years' Australian Sailing Awards, taking out Male Sailor of the Year for the fifth time.
Their staggering totals are records in their respective categories, and just reward for their performances at this year's Tokyo Olympic Games. The Awards were announced during a one-hour online special on the Australian Sailing Facebook page and website tonight, with the virtual event hosted by Gordon Bray AM.
Despite disappointment that the sailing community couldn't gather for an in-person event, the online production was a fantastic way to showcase the highlights of the past season and celebrate the successes during what was another trying year for the sailing community. Border closures and localised lockdowns played havoc on social and serious sailors alike, but tonight's awards showed that the fighting spirit was alive and well in sailing clubs across Australia.
The 2021 Male Sailor of the Year award was actually Belcher's sixth, having won his first in 2012 with London Olympic crew Malcolm Page. It was a hotly contested category this year, with Belcher and Ryan narrowly edging fellow Tokyo gold medallist Matt Wearn and Glenn Ashby who was the main sail trimmer for Emirates Team New Zealand's second consecutive America's Cup win.
"It's a real honour. We are so lucky to have had the opportunity to get out and do something that we enjoy every day," said Belcher on receiving the Award.
"The Australian Sailing Team is such a tight-knit team. I have now spent more time in the team than out of it and you wouldn't do that unless you felt like-minded people were striving towards the same things you are."
The Award gave the pair the chance to reflect on what they had achieved.
"We are look forward to ten or 20 years down the track, getting together and looking back on those two weeks in Tokyo," added Ryan.
"Our coaches Victor (Kovalenko) and Iain (Murray) were such a huge part of that journey, so this is as much for them as it is for us."
Lisa's fourth gong is two more than any other winner in the history of the Female Sailor of the Year Award which was introduced in 1996.
Along with cousin and Skipper Jason Waterhouse, Lisa finished fifth in the foiling Nacra 17 class in Tokyo. The Manly 16ft Skiff club junior credits her success to the women who pioneered Olympic sailing and anticipates that there are plenty of other young female sailors following in her footsteps.
"2021 has been a wild year of ups and downs and I'm looking forward to seeing what happens over the next 3 years as we move towards Paris 2024," Lisa said.
"I'm also excited to watch some of the younger female sailors rise to the challenge of bringing home some hardware like our male counterparts."
Lisa presented at the SheSails National Leadership Conference in early October, discussing how she has seen female involvement in sailing change, how women have supported her along the journey and how she believes women can support women within sailing. Renowned for encouraging local sailors Lisa remains a true ambassador for her sport as well as for her other passions, participating in the Mental Health Wellbeing week of 2020 being just one example.
With family members involved in sailing, this sport is in her blood. When she took up sailing at the age of nine, it was the beginning of a love affair that would take her all the way to the pinnacle of elite performance.
"I love the speed of the boats that I sail, I love working hard towards a goal and then racing against the best in the world and see all that hard work pay off. And, usually, I love that I get to travel the world and sail and race in amazing locations." Lisa said in an interview with UNSW pre the Tokyo Olympics.
The UNSW graduate and Ben Lexcen Scholar Lisa Darmanin (BCom Liberal Studies) aims to make a mark in the world, extend far beyond Tokyo.
"My goal is to be the best in the world. I have a strong work ethic and believe I can achieve great things. I also want to use my position to make positive change for women equality in sailing and protecting the environment that is my office."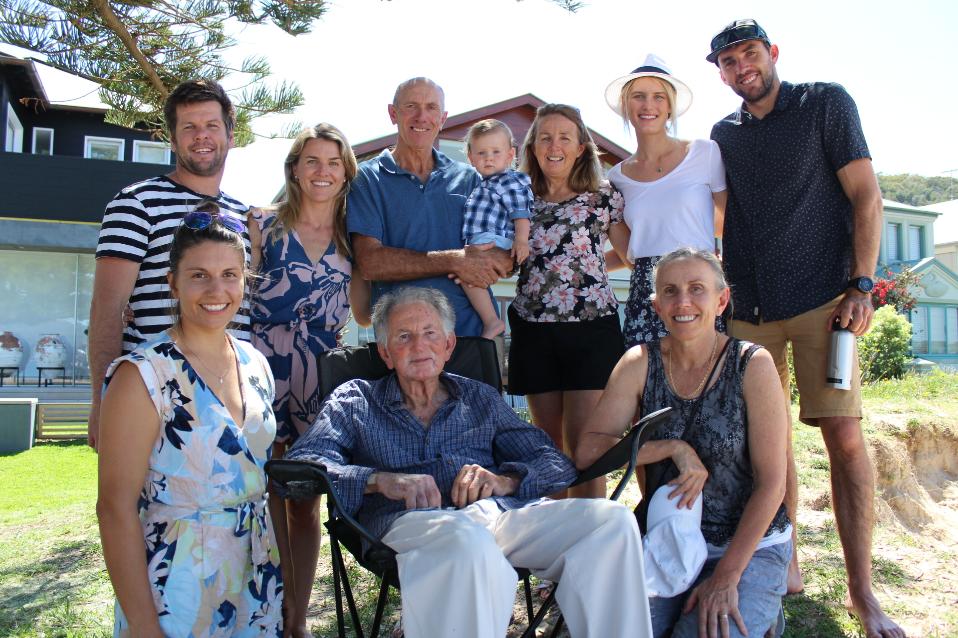 Four Generations of the Waterhouse, Bolewski, Darmanin and Wood family - multi World Champions and Olympians (except for the littlest one - so far...) at PBSC
Olympic Laser coach Michael Blackburn continued the night of records by taking out an unprecedented fifth consecutive Coach of the Year Award. Blackburn led Wearn to Olympic Gold, an astonishing feat considering Wearn did not leave Australian shores for the final two years of his preparation.
The Ocean Racing Club of Victoria claimed the prestigious Club of the Year Award after an impressive season where they hosted nine major sailing events whilst also growing club membership by 35% and training participation by 76%.
Volunteers are the lifeblood of our sport, and the Awards are an opportunity to recognise just a few of those who give so much of themselves to ensure their local club thrives.
Whilst almost impossible to separate this year's finalists, Max Gundy from Lane Cove 12ft Sailing Skiff Club was announced as tonight's winner for the Volunteer of the Year category. Gundy was instrumental in keeping the club thriving through the dual disasters of a fire that flattened their boatshed which was closely followed by the impacts of the COVID-19 pandemic.
Western Australia's Swan River Sailing had a fantastic night; taking home both the SheSails and Sustainability Awards. The awards were due recognition for growing female participation in sailing and their work in the environmental sustainability space including the reduction of single use plastics and Beach Clean Up events.
Full list of Award Winners
Male Sailor of the Year
Mat Belcher & Will Ryan - Royal Queensland Yacht Squadron/Royal Sydney Yacht Squadron/Newcastle Cruising Yacht Club/Cruising Yacht Club of Australia/ Southport Yacht Club (QLD/NSW)
Female Sailor of the Year
Lisa Darmanin - Manly 16ft Skiff Club/Middle Harbour Yacht Club (NSW)
Youth Sailor of the Year
James Jackson & Harrison Chapman - Mornington Yacht Club/Royal Brighton Yacht Club (VIC)
Para Sailor of the Year
Chris Symonds – Wynyard Yacht Club (TAS)
Offshore Sailor of the Year
Duncan Hine – Derwent Sailing Squadron (TAS)
Coach of the Year
Michael Blackburn – Australian Sailing Team (NSW)
Club of the Year
Ocean Racing Club of Victoria (VIC)
Volunteer of the Year
Max Gundy – Lane Cove 12ft Sailing Skiff Club (NSW)
Instructor of the Year
Andrew Omotosho – Newcastle Cruising Yacht Club (NSW)
Official of the Year
Louise Davis – Wynnum Manly Sailing Club (QLD)
Sport Promotion Award
Ocean Racing Club of Victoria (VIC)
Sport Professional Award
Justine Kirkjian – Cruising Yacht Club of Australia (NSW)
SheSails Award
Swan River Sailing (WA)
Sustainability Award
Swan River Sailing (WA)
President's Award
Garry Langford (TAS)