Inbox and Environment News: Issue 397
March 17 - 23, 2019: Issue 397
Please Keep Eye Out For This Leatherback Turtle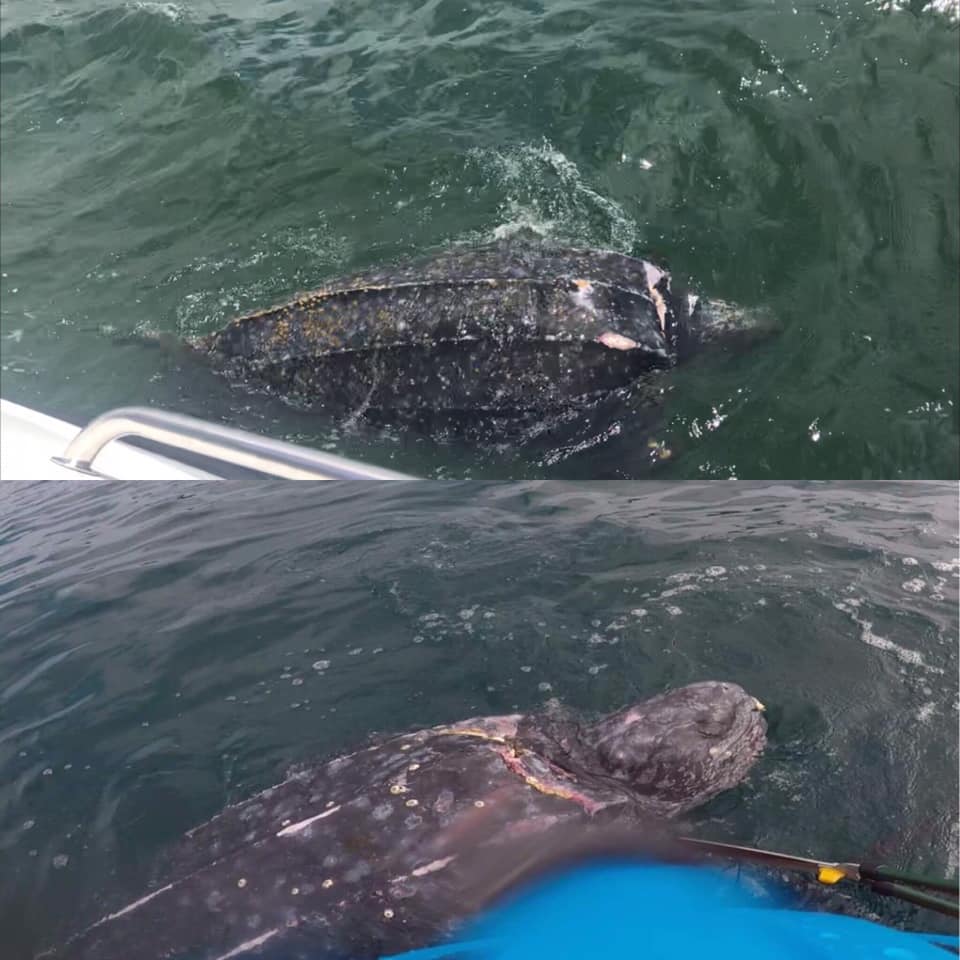 A Leatherback turtle was fighting for his life caught in a shark net off Newport Beach last Sunday, March 10th.

Luckily Newport Lifeguards Nigel, Lauren and Frank were on the scene.
The
Australian Seabird Rescue Central Coast
received a call from Tracey and Jess from Newport Lifeguard Station asking for help and that the guys were trying to cut him free.
He still has net around his head and lacerations from the shark net. So keep an eye out and call:
ASRCC if you spot him 0438 862 676 or
Taronga Zoo 02 9978 4785
Sydney Wildlife Rescue 02 9413 4300
ORRCA 02 9415 3333
WIRES 1300 094 737
Sydney Sealife Aquarium: 0404109198
Chances are with these injuries he will come to shore.
If you do spot him, please do not approach him as that will cause distress.
Telephone the numbers above and stay at a safe distance to watch him until someone arrives.
Sea turtles are air breathing reptiles that have lungs, so they regularly surface to breathe. Sea turtles spend a majority of their time underwater, so they must be able to hold their breath for long periods. Dive duration largely depends on activity.
A foraging turtle may typically spend 5–40 minutes under water while a sleeping sea turtle can remain under water for 4–7 hours. Remarkably, sea turtle respiration remains aerobic for the vast majority of voluntary dive time. When a sea turtle is forcibly submerged (e.g. entangled in a trawl net) its diving endurance is substantially reduced, so it is more susceptible to drowning.
When surfacing to breathe, a sea turtle can quickly refill its lungs with a single explosive exhalation and rapid inhalation. Their large lungs permit rapid exchange of oxygen and avoid trapping gases during deep dives.
Cheyne (ASRCC) took the photo above of a Leatherback at the end of January (top photo) and the bottom pic is the photo Nigel took of the Leatherback caught in the shark net at Newport Beach last Sunday.
Looks like the same injuries which Cheyne thought were probably from boat strike when he saw the turtle initially. He is certainly getting worse and in needing of rescuing. He's a huge turtle and needs proper gear to catch and transport.
Please keep an eye out for him and let's get him healed and back into his salty home.
Information from Australian Seabird Rescue Central Coast
Video from Nigel taken on Sunday freeing the Leatherback from the shark net: great work Newport SLSC!
Newport Community Garden Gets A Head Start On Autumn Planting
A very busy working bee at Newport Community Garden last weekend. The team moved mushroom compost and organic soil into the garden beds ready for autumn planting.
Well done Team Woolcott!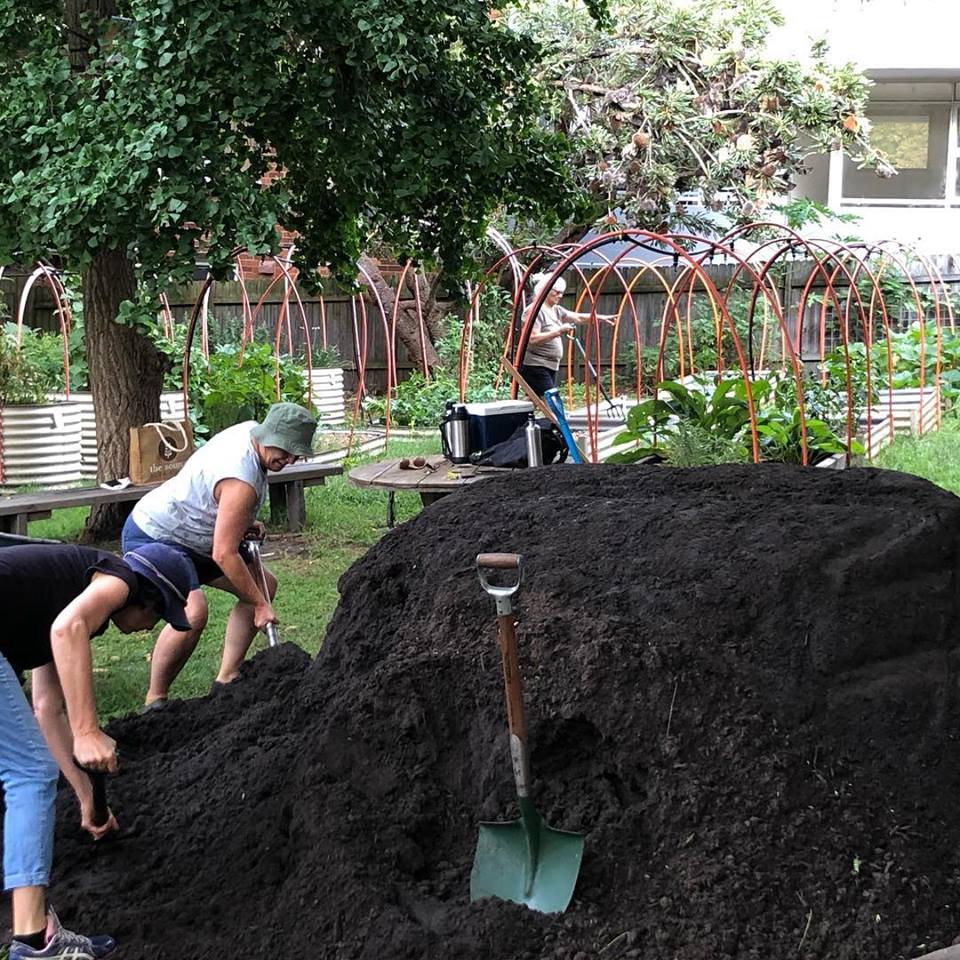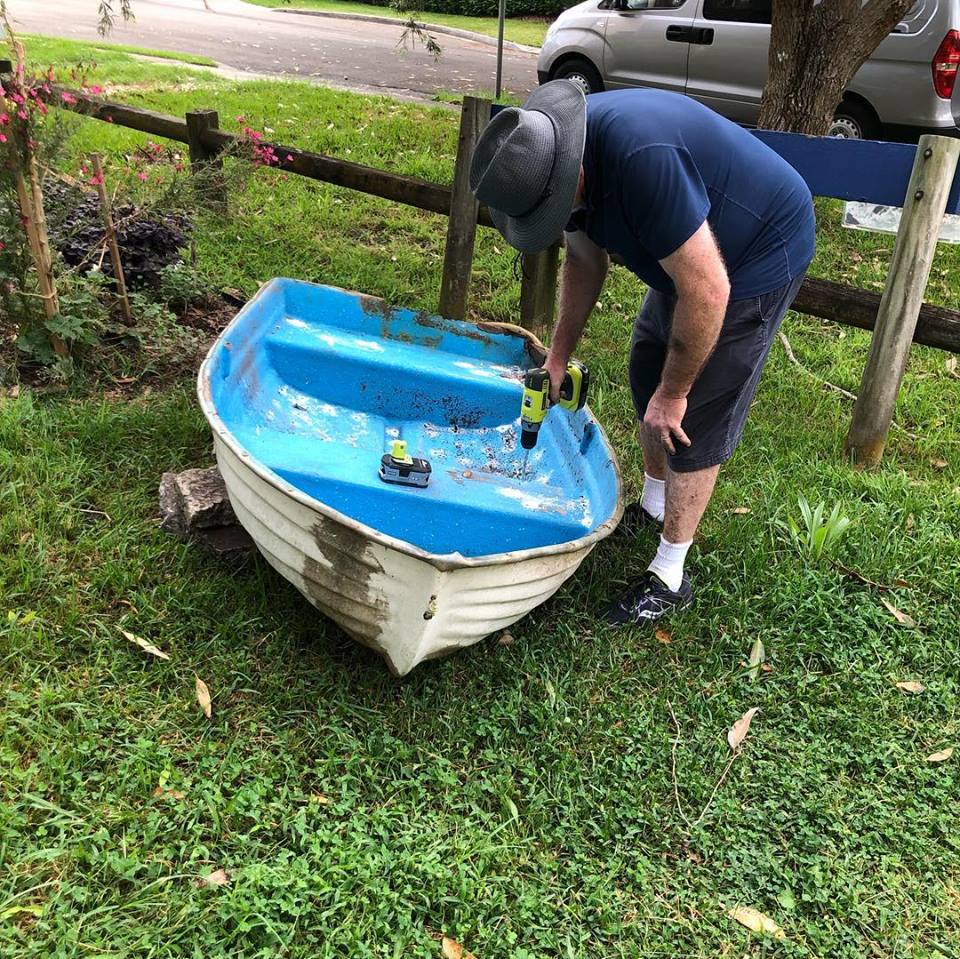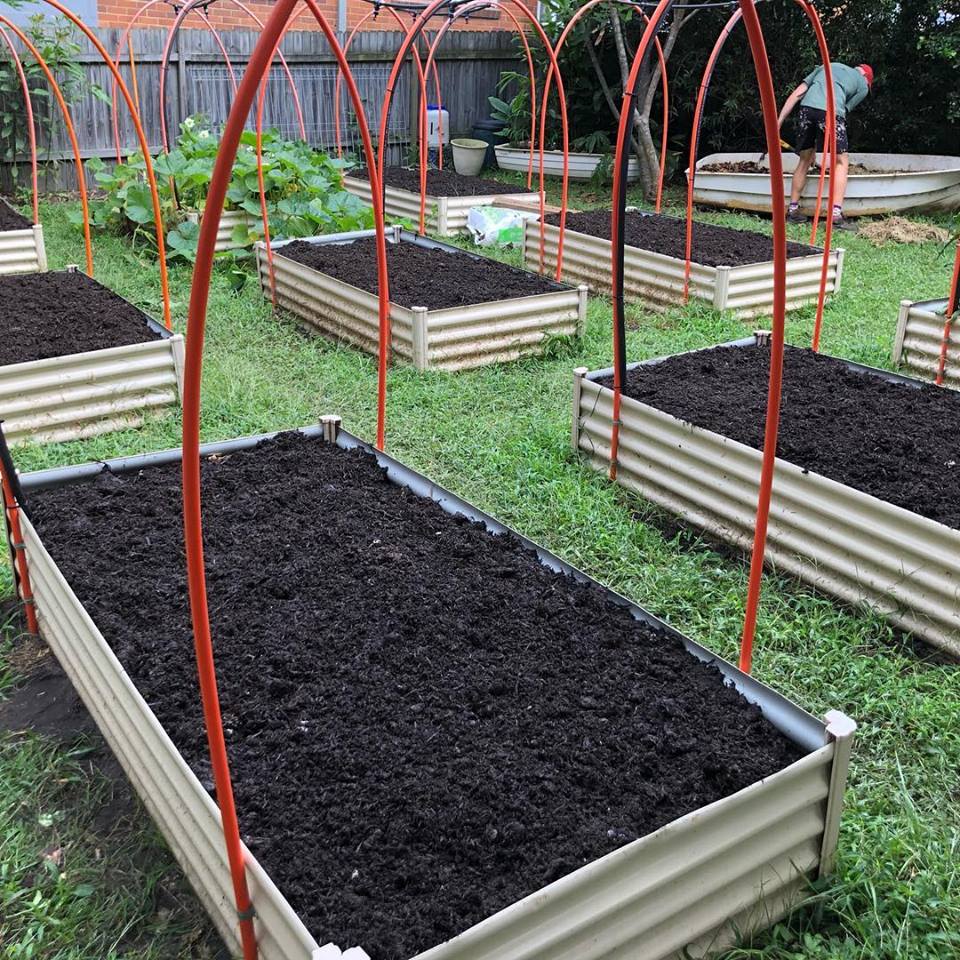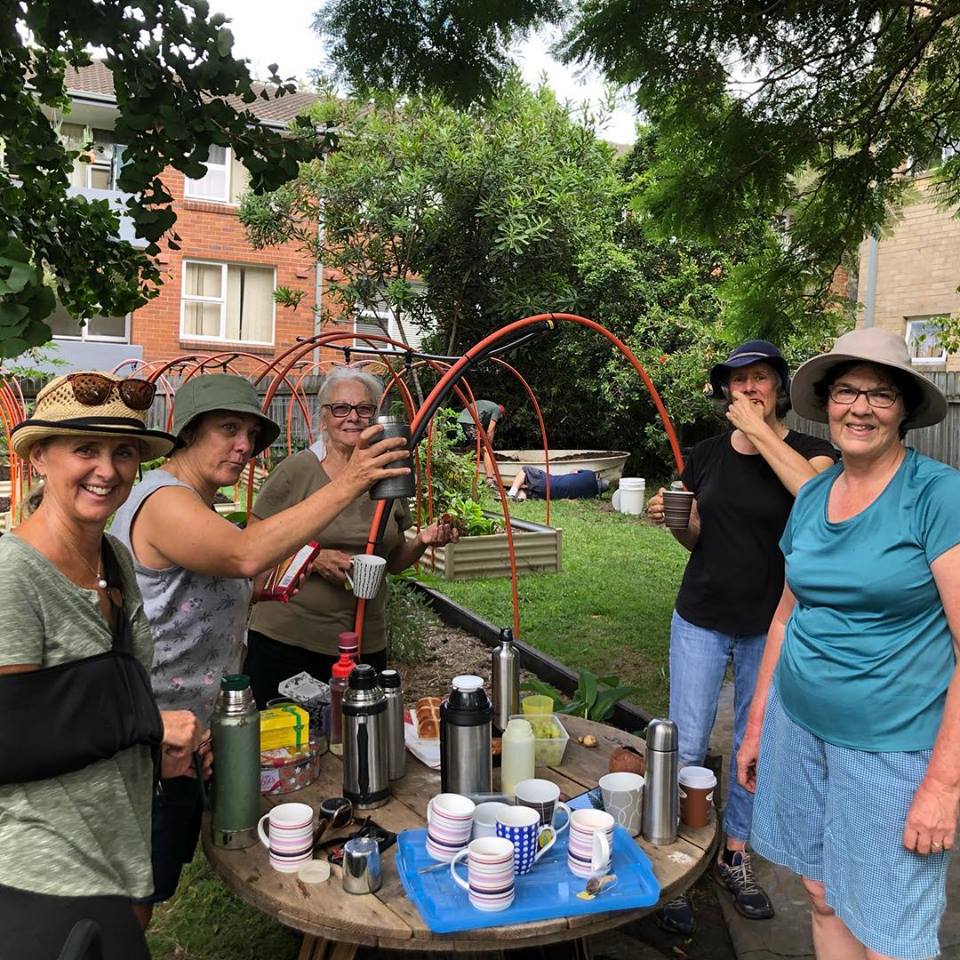 We are a group of local neighbours who enjoy gardening and growing our own vegetables. We are all learning together and from each other. We get together every weekend (Saturdays or Sundays) everyone is welcome to join, no previous experience needed!
Our gardens are located in Woolcott Reserve (Woolcott st, off Gladstone st.).
Happy gardening!
Newport Community Gardens Inc. is a not for profit incorporated association
Local Northern Beaches residents creating sustainable gardens in public spaces
Strengthening the local community, improving health and reconnecting with nature
To establish ecologically sustainable gardens for the production of vegetables, herbs, fruit and companion plants within Pittwater area
To enjoy and forge friendships through shared gardening.
Membership is open to all Community members willing to participate in establishing gardens and growing sustainable food.
Subscription based paid membership.
We meet at the garden every weekend in the morning (sometimes on a Saturday, sometimes on a Sunday). Contact us through our email below and come and visit us!
NSW Government Working To Deliver More Green Space For Newport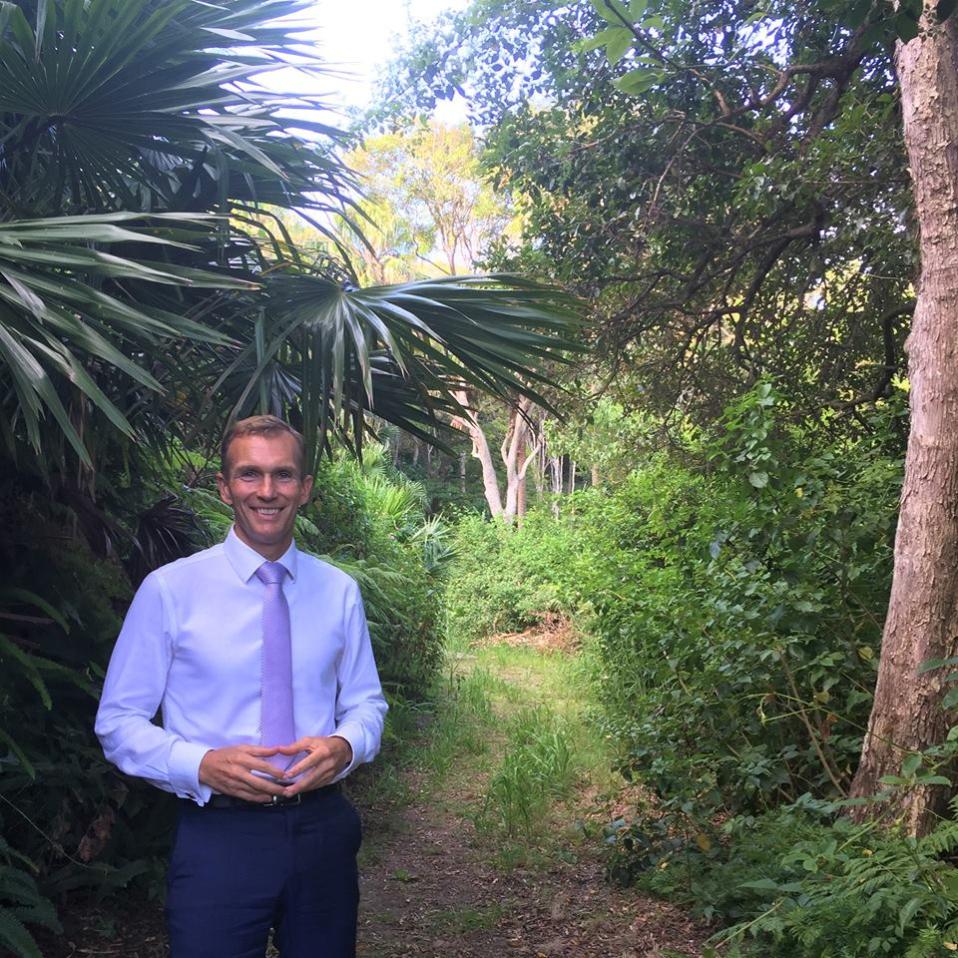 Rob Stokes at the Newport land this week - photo supplied.
Monday, March 11th, 2019

Minister for Planning and Housing Anthony Roberts and Member for Pittwater Rob Stokes today announced the NSW Liberals & Nationals Government will work with Northern Beaches Council and landowners to secure more green space at Hillside Road, Newport for the Pittwater community.
Mr Roberts said, "the NSW Government will enter negotiations with Council and landowners to acquire the land and discuss how it can be best utilised by the community for open space."
The site is being secured under the NSW Government's $340 million Open Spaces and Greener Sydney package to make NSW communities more liveable and green.
Mr Stokes said, "this is an important step for the Pittwater community to secure this environmentally significant land in public ownership.
"Local residents and community groups have correctly identified the importance of this area and the reasons it should be retained and preserved," he said.
"This land is an echo of what Newport has looked like for thousands of years and I'm delighted we have an opportunity to secure it in public ownership for future generations."

The land is a corridor extension to other important local habitat and biodiversity rich areas, containing a significant littoral rainforest and adjoins the Bilgola Escarpment which comprises Attunga Reserve, Hewitt Park, Hamilton Estate and Porter Reserve.
Mayor Michael Regan Northern Beaches Council said, "We know people in our community love spending time outdoors, in our local parks and reserves and exploring our magnificent environment. This commitment will go a long way to maintaining and improving this lifestyle.
"We look forward to working with all parties involved to provide a new fantastic community green space that can be enjoyed and admired by all local residents," he said.
Video by Bruce Walters with Danielle Bressington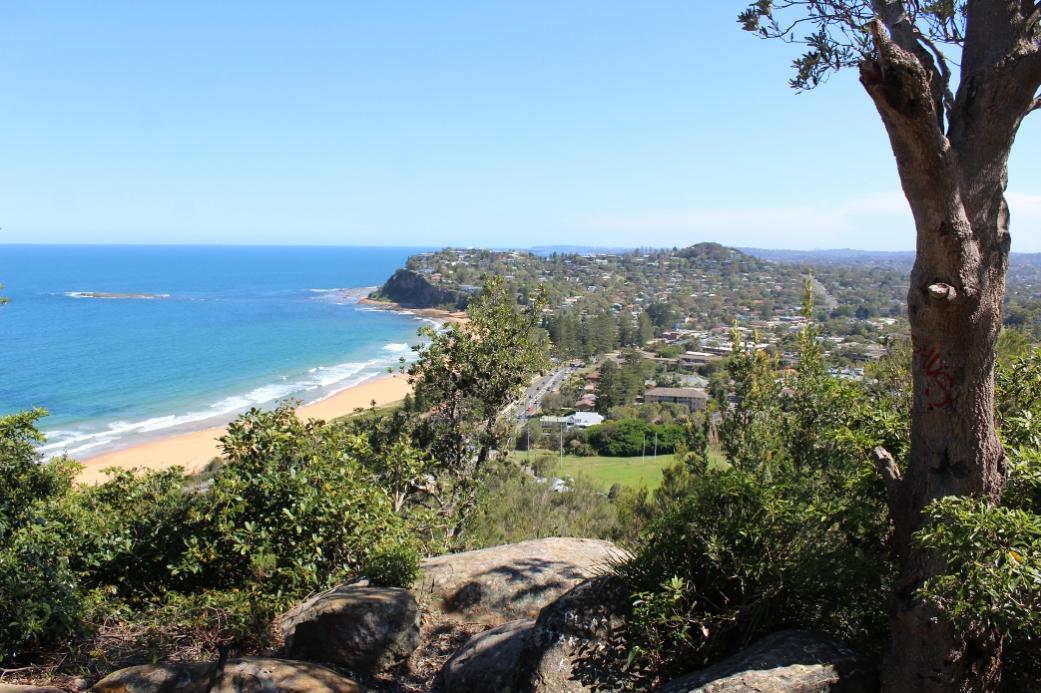 World Pledges To Protect Polluted, Degraded Planet As It Adopts Blueprint For More Sustainable Future
At a meeting of the world's top environmental body, ministers lay groundwork for a new model of development to protect planet's degraded resources
Ministers agree to tackle environmental crisis through innovation and sustainable consumption and production
Delegates commit to significantly reduce single-use plastic products by 2030
Fourth UN Environment Assembly takes place in sombre atmosphere after crash of Ethiopian Airlines flight to Nairobi on Sunday
Nairobi, 15 March 2019
-- The world today laid the groundwork for a radical shift to a more sustainable future, where innovation will be harnessed to tackle environmental challenges, the use of throwaway plastics will be significantly reduced, and development will no longer cost the earth.
After five days of talks at the Fourth UN Environment Assembly in Nairobi, ministers from more than 170 United Nations Member States delivered a bold blueprint for change, saying the world needed to speed up moves towards a new model of development in order to respect the vision laid out in the Sustainable Development Goals for 2030.
Noting that they were deeply concerned by mounting evidence that the planet is increasingly polluted, rapidly warming and dangerously depleted, the ministers pledged to address environmental challenges through advancing innovative solutions and adopting sustainable consumption and production patterns.
"We reaffirm that poverty eradication, changing unsustainable and promoting sustainable patterns of consumption and production and protecting and managing the natural resource base of economic and social development are the overarching objectives of, and essential requirements for, sustainable development," the ministers said in a final declaration.
"We will improve national resource management strategies with integrated full lifecycle approaches and analysis to achieve resource-efficient and low-carbon economies," they said.
More than 4,700 delegates, including environment ministers, scientists, academics, business leaders and civil society representatives, met in Nairobi for the Assembly, the world's top environmental body whose decisions will set the global agenda, notably ahead of the UN Climate Action Summit in September.
As well as pledging to promote sustainable food systems by encouraging resilient agricultural practices, tackle poverty through sustainable management of natural resources, and promote the use and sharing of environmental data, ministers said they would significantly reduce single-use plastic products.
"We will address the damage to our ecosystems caused by the unsustainable use and disposal of plastic products, including by significantly reducing single-use plastic products by 2030, and we will work with the private sector to find affordable and environmentally friendly products," they said.
To address critical knowledge gaps, ministers promised to work towards producing comparable international environmental data while improving national monitoring systems and technologies. They also expressed support for UN Environment's efforts to develop a global environmental data strategy by 2025.
"The world is at a crossroads but today we have chosen the way forward," said Siim Kiisler, President of the Fourth UN Environment Assembly and Estonia's environment minister. "We have decided to do things differently. From reducing our dependence on single-use plastics to placing sustainability at the heart of all future development, we will transform the way we live. We have the innovative solutions we need. Now we must adopt the policies that allow us to implement them."
The Assembly started on a sombre note after the crash of an Ethiopian Airlines flight from Addis Ababa to Nairobi, which claimed the lives of all 157 people on board, including UN officials and other delegates who were travelling to the meeting. A minute's silence was held for the victims at the opening ceremony, where officials also paid tribute to their colleagues' work.
At the close of the Assembly, delegates adopted a series of non-binding resolutions, covering the logistics of shifting to a business-unusual model of development.
These included a recognition that a more circular global economy, in which goods can be reused or repurposed and kept in circulation for as long as possible, can significantly contribute to sustainable consumption and production.
Other resolutions said Member States could transform their economies through sustainable public procurement and urged countries to support measures to address food waste and develop and share best practices on energy-efficient and safe cold chain solutions.
Resolutions also addressed using incentives, including financial measures, to promote sustainable consumption while encouraging Member States to end incentives for unsustainable consumption and production where appropriate.
"Our planet has reached its limits and we need to act now. We are delighted that the world has responded here in Nairobi with firm commitments to build a future where sustainability will be the overarching objective in everything we do," said UN Environment's Acting Executive Director Joyce Msuya.
"If countries deliver on all that was agreed here and implement the resolutions, we could take a big step towards a new world order where we no longer grow at the expense of nature but instead see people and planet thrive together."
A key focus of the meeting was the need to protect oceans and fragile ecosystems. Ministers adopted a number of resolutions on marine plastic litter and microplastics, including a commitment to establish a multi-stakeholder platform within UN Environment to take immediate action towards the long-term elimination of litter and microplastics.
Another resolution called on Member States and other actors to address the problem of marine litter by looking at the full life-cycle of products and increasing resource-efficiency.
During the summit, Antigua and Barbuda, Paraguay and Trinidad and Tobago joined UN Environment's Clean Seas campaign, bringing the number of countries now involved in the world's largest alliance for combatting marine plastic pollution to 60, including 20 from Latin America and the Caribbean.
The need to act swiftly to tackle existential environmental challenges was underscored by the publication of a series of comprehensive reports during the Assembly.
Among the most devastating was an update on the changing Arctic, which found that even if the world were to cut emissions in line with the Paris Agreement, winter temperatures in the Arctic would rise 3-5°C by 2050 and 5-9°C by 2080, devastating the region and unleashing sea level rises worldwide.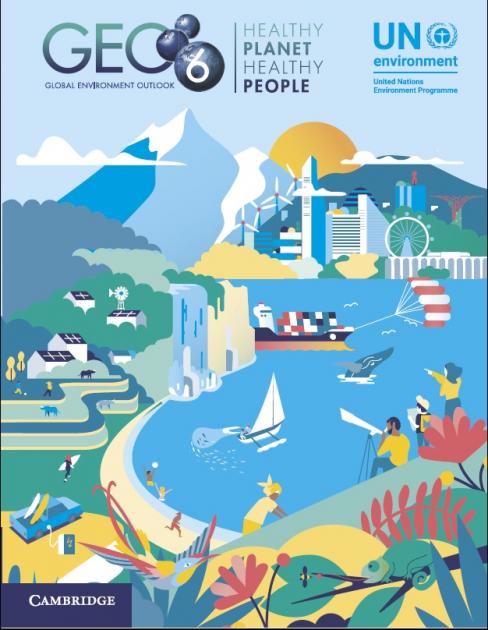 Meanwhile,
the sixth Global Environmental Outlook
, seen as the most comprehensive and rigorous assessment on the state of the planet, warned that millions of people could die prematurely from water and air pollution by 2050 unless urgent action is taken.
Produced by 250 scientists and experts from more than 70 countries,
the repor
t said the world has the science, technology and finance it needs to move towards a more sustainable development path, but politicians, business people and the public must to back change.
UN Deputy Secretary-General Amina Mohammed, who attended the summit on Thursday, said action on unsustainable resource use was no longer a choice, but a necessity.
"As Member States have stated during vibrant debates, alongside civil society, businesses, the science community and other stakeholders here in Nairobi, it is yet possible to increase our well-being, and at the same time maintain economic growth through a clever mix of climate mitigation, resource efficiency and biodiversity protection policies," she said.
As evidence mounts of the devastating effects of human activity on the health of the planet, a global clamour for swift action is rising. As delegates prepared to leave Nairobi on Friday, hundreds of thousands of students in around 100 countries took to the streets as part of a global protest movement inspired by Swedish student Greta Thunberg.
Speaking during the Environment Assembly on Thursday, French President Emmanuel Macron said young people were right to protest and that the world needed their anger to drive faster, more forceful action.
"We believe that what we need, given the situation we live in, are real laws, rules that are binding and adopted internationally. Our biosphere faces total devastation. Humanity itself is threatened. We cannot simply respond with some nice-sounding principles without any real impact," President Macron said.
President Kenyatta also said that the world needed to act now to address record levels of environmental degradation, food insecurity, poverty and unemployment.
"Current global statistics are indeed quite sobering and projections for the future generations are dire and demand urgent action from governments, communities, businesses and individuals," he said.
About the UN Environment Assembly
The United Nations Environment Assembly is the world's highest-level environmental forum, attended by heads of state, environment ministers, CEOs of multinational companies, NGOs, environmental activists, and more, to discuss and make global commitments to environmental protection. The Fourth UN Environment Assembly gathers under the twin themes of innovative solutions for environmental challenges and sustainable consumption and production, aiming to inspire nations, companies and individuals to #SolveDifferent and take a critical look at how they produce and consume.
3-5°C Temperature Rise Is Now 'Locked-In' For The Arctic
Even if Paris Agreement goals met, Arctic winter temperatures will increase 3-5°C by 2050 compared to 1986-2005 levels.
Thawing permafrost could wake 'sleeping giant' of more greenhouse gases, potentially derailing global climate goals.
Ocean acidification and pollution also posing major threats to Arctic
Nairobi, 13 March 2019
– Even if the world were to cut emissions in line with the Paris Agreement, winter temperatures in the Arctic would rise 3-5°C by 2050 and 5-9°C by 2080, devastating the region and unleashing sea level rises worldwide, finds a new report by UN Environment.
Meanwhile, rapidly thawing permafrost could even accelerate climate change further and derail efforts to meet the Paris Agreement's long-term goal of limiting the rise in global temperature to 2°C, warns Global Linkages - A graphic look at the changing Arctic.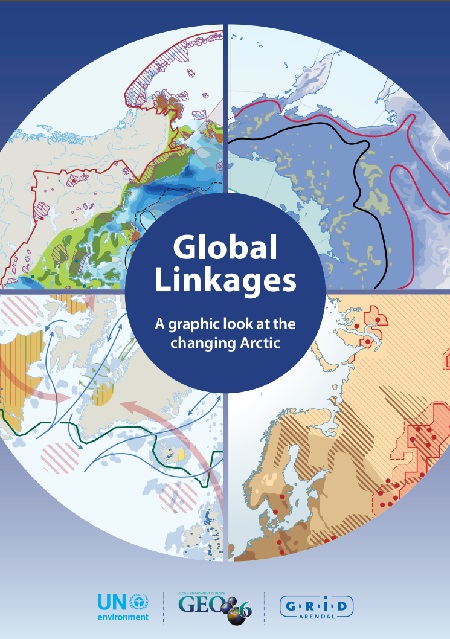 Other environmental pressures on the Arctic identified by the paper – released at the United Nations Environment Assembly – include ocean acidification and plastic pollution.
"What happens in the Arctic does not stay in the Arctic," said Joyce Msuya, UN Environment's Acting Executive Director. "We have the science; now more urgent climate action is needed to steer away from tipping points that could be even worse for our planet than we first thought."
Even if global emissions were to halt overnight, winter temperatures in the Arctic would still increase 4 to 5°C by 2100 compared to the late 20th century, the study finds. This increase is locked into the climate system by greenhouse gases already emitted and ocean heat storage.
Arctic societies now must respond to climate change through suitable adaptation actions. Arctic Indigenous Peoples already face increased food insecurity. By 2050, four million people, and around 70% of today's Arctic infrastructure, will be threatened by thawing permafrost, the report notes.
"The urgency to achieve the goals of the Paris Agreement is clearly manifested in the Arctic, because it is one of the most vulnerable and rapidly changing regions in the world," said the Finnish Minister of the Environment, Energy and Housing, Kimmo Tiilikainen. "We need to make substantial near-term cuts in greenhouse gas emissions, black carbon and other so-called short-lived climate pollutants all over the world."
The impacts globally would also be huge. From 1979 to the present, Arctic sea ice is estimated to have declined by 40%. Climate models predict that, at the current rate of CO₂ emissions, Arctic summers will be ice-free by the 2030s. The melting of the Greenland ice cap and Arctic glaciers contribute to one third of sea level rise worldwide.
Even if the Paris Agreement is met, Arctic permafrost is expected to shrink 45% compared to today. Globally, these frozen soils hold an estimated 1,672 billion metric tonnes of carbon
. Increased thawing is expected to contribute significantly to carbon dioxide and methane emissions. The resulting warming will in turn lead to more thawing – an effect known as 'positive feedback'. This accelerated climate change could even throw the Paris Agreement's 2°C goal off track, the report underlines.
Change is clearly accelerating in the Arctic, and

it has global implications for us all. We all have

a stake in this future, but none more than the

young people who are coming of age, living in

the midst of this change.
Ocean acidification and pollution taking their toll
Ocean acidification is disproportionately impacting Arctic marine species. This is because cold water can hold more dissolved CO2, while melting ice spreads the acidity further. Since the beginning of the industrial revolution, the world's ocean has become 30% more acidic. The more acidic the water, the more energy Arctic corals, molluscs, sea urchins and plankton must use to build their shells and skeletons.
Despite its pristine image, the Arctic's geographical characteristics and cold climate mean the region's ocean, seafloor and coastline are a sink for contaminants from around the globe. Only 1,000 out of the 150,000 chemical substances in use worldwide are regularly monitored. A global approval system for new chemicals is therefore needed, the report argues. Alternative controls are also seen as necessary for chemicals that fall outside of existing treaties.
On a positive note, the amount of regulated chemicals in humans and animals living in the Arctic was found to be decreasing. These include some Persistent Organic Pollutants regulated under UN Environment's Stockholm Convention. However, the decrease could be due to changing diets.
Most Recreational Fishers In Australia Support Marine Sanctuaries
By Matt Navarro; Post-doctoral Fellow, University of Western Australia, Marit E. Kragt; Senior Lecture in Agricultural and Resource Economics, Tim Langlois; Research Fellow, University of Western Australia
More than 70% of recreational fishers support no-take marine sanctuaries according to our research, published recently in Marine Policy.
This study contradicts the popular perception that fishers are against establishing no-take marine reserves to protect marine life. In fact, the vast majority of fishers we surveyed agreed that no-take sanctuaries improve marine environmental values, and do not impair their fishing.
No-take marine sanctuaries, which ban taking or disturbing any marine life, are widely recognised as vital for conservation. However, recent media coverage and policy decisions in Australia suggest recreational fishers are opposed to no-take sanctuary zones created within marine parks.
This perceived opposition has been reinforced by recreational fishing interest groups who aim to represent fishers' opinions in policy decisions. However, it was unclear whether the opinions expressed by these groups matches those of fishers on-the-ground in established marine parks.
To answer this, we visited ten state-managed marine parks across Western Australia, South Australia, Queensland and New South Wales. We spoke to 778 fishers at boat ramps that were launching or retrieving their boats to investigate their attitudes towards no-take sanctuary zones.
Our findings debunk the myth that recreational fishers oppose marine sanctuaries. We found 72% of active recreational fishers in established marine parks (more than 10 years old) support their no-take marine sanctuaries. Only 9% were opposed, and the remainder were neutral.
We also found that support rapidly increases (and opposition rapidly decreases) after no-take marine sanctuaries are established, suggesting that once fishers have a chance to experience sanctuaries, they come to support them.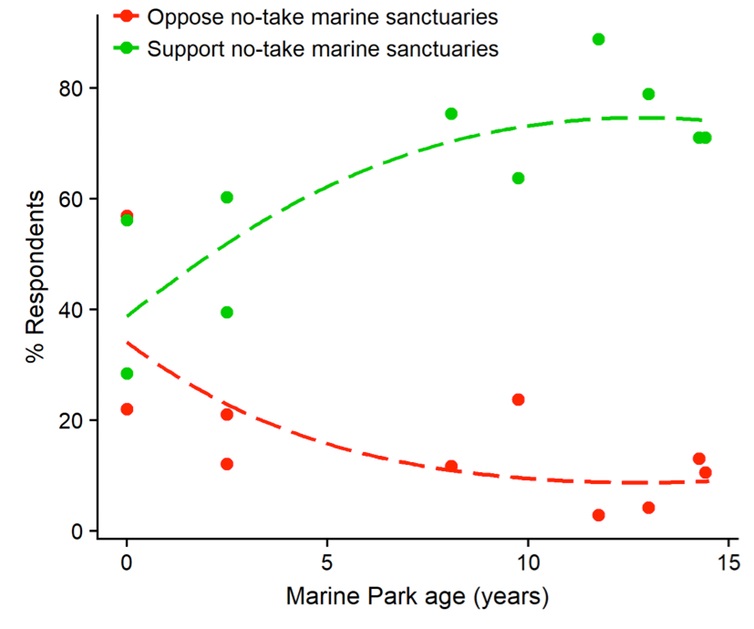 Recreational fishers support for marine sanctuaries increases with marine park age.
Fishers in established marine parks were also overwhelmingly positive towards marine sanctuaries. Most thought no-take marine sanctuaries benefited the marine environment (78%) and have no negative impacts on their fishing (73%).
We argue that recreational fishers, much like other Australians, support no-take marine sanctuaries because of the perceived environmental benefits they provide. This is perhaps not surprising, considering that appreciating nature is one of the primary reasons many people go fishing in the first place.
In the past opposition from recreational fishing groups has been cited in the decision to scrap proposed no-take sanctuaries around Sydney, to open up established no-take sanctuaries to fishing and to reduce sanctuaries within the Australia Marine Parks (formerly the Commonwealth Marine Reserve network).
Our findings suggest that these policy decisions do not reflect the beliefs of the wider recreational fishing community, but instead represent the loud voices of a minority.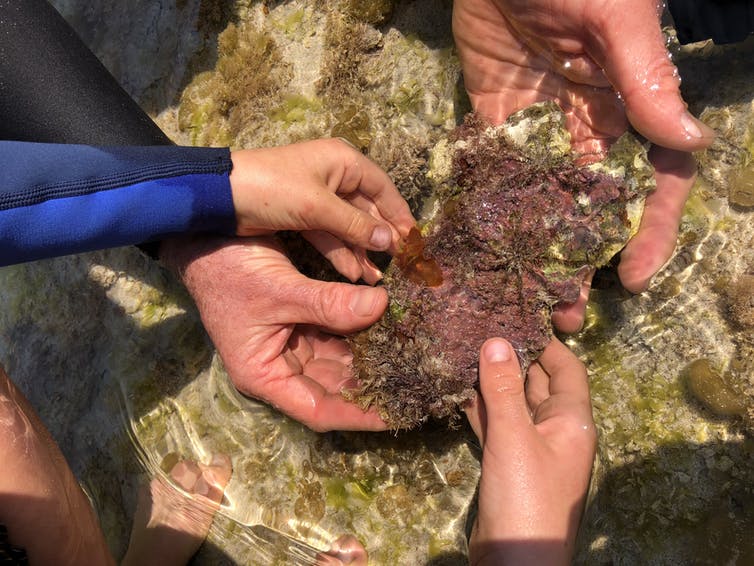 Exploring marine life within an established marine park. Photo by Tim Langlois

We suggest that recreational fishing groups and policy makers should survey grass roots recreational fishing communities (and other people who use marine parks) to gauge the true level of support for no-take marine sanctuaries, before any decisions are made.
Read more: The backflip over Sydney's marine park is a defiance of science
Despite what headlines may say, no-take marine sanctuaries are unlikely to face long lasting opposition from recreational fishers. Instead, our research suggests no-take marine sanctuaries provide a win-win: protecting marine life whilst fostering long term support within the recreational fishing community.
Navarro, M., Kragt, M. E., Hailu, A., & Langlois, T. J. (2018).
Recreational fishers' support for no-take marine reserves is high and increases with reserve age.
Marine Policy, 96, 44-52.
https://doi.org/10.1016/j.marpol.2018.06.021
Unprecedented Number Of Warm-Water Species Moved Northward During Marine Heatwave
March 12, 2019: University of California - Davis
During the marine heatwave of 2014-16, scientists from the University of California, Davis, noticed creatures typically seen only in places like Baja California, Mexico, showing up outside the UC Davis Bodega Marine Laboratory. These included warm-water species of jellyfish, crabs, nudibranchs, fish and even dolphins and sea turtles.
Their study, published today in the journal Scientific Reports, documents an unprecedented number of southern marine species moving northward into California and as far north as Oregon. Of 67 rare, warm-water species sightings observed by the authors and citizen scientists, 37 had never been documented so far north before.
Among the 37 with new northern range limits are tropical creatures like the striated sea butterfly, which had not been found north of Baja. This is the first record of them in the state of California.
Another unexpected visitor was the pelagic red crab, normally restricted to the waters off central and southern Baja. But during 2014-16, when water temperatures were 3.5 to 7 degrees F warmer than usual, the crabs were seen as far north as Newport, Oregon.
And the moult of a spiny lobster -- an important fishery species in Baja -- turned up in Bodega Bay.
"Against the backdrop of climate change, we hope southern species will track northward because that's necessary for their persistence and survival," said lead author Eric Sanford, a UC Davis professor of ecology and evolution. "It's perhaps a glimpse of what Northern California's coast might look like in the future as ocean temperatures continue to warm."
"The Blob" of warm water moved from the Gulf of Alaska south along the Pacific coast, a major El Nino event worked its way from the equator north to California. Together, these events created unusually warm water conditions and one of the longest marine heatwaves on record.
Marine heatwaves temporarily open a door between lower latitudes and the northern coast. The longer that door is open, the greater the number of southern species that can step through it. The 2014-16 event was so long and warm, it allowed southern species to enter California and move northward. Current reversals, where water flowed northward from Monterey Bay, also aided the species on their journeys. This combination led to the record-breaking number of species moving northward, the study said.
Most of the visitors were ephemeral. The brightly coloured nudibranchs, for instance, disappeared almost as soon as the water cooled. But some seem to have established a foothold in Northern California. These include the sunburst anemone, chocolate porcelain crab, a brittle star and some barnacle species.
Sanford said these southern species were absent or rare from Bodega Bay in the 1970s but are now fairly common in the area.
The marine ecologists and oceanographers who authored the study view such geographical shifts as an indication of how these communities may continue to respond to warming oceans, as more marine heatwaves are expected in the future.
"Before our very eyes, we're seeing the species composition shift to more warm-water southern animals in just the 14 years I have been at the Bodega Marine Laboratory," said Sanford. "That's a barometer of change for these ecosystems."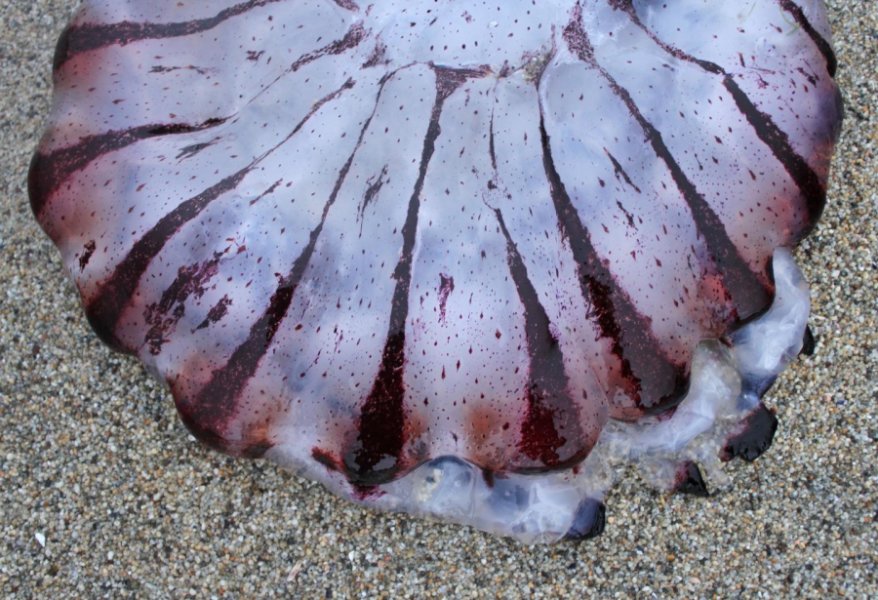 The purple-striped jellyfish was one of the first warm-water species researchers at UC Davis' Bodega Marine Laboratory were surprised to see during the 2014-16 marine heatwave. Its new northern range limit expanded from Bodega Bay to Arcadia Beach, Oregon.
Credit: Jackie Sones/UC Davis
Eric Sanford, Jacqueline L. Sones, Marisol García-Reyes, Jeffrey H. R. Goddard, John L. Largier.
Widespread shifts in the coastal biota of northern California during the 2014–2016 marine heatwaves.
Scientific Reports, 2019; 9 (1) DOI: 1
0.1038/s41598-019-40784-3
PITTWATER YHA OFFERS FREE BEDS FOR GREEN HEARTS
This May, Pittwater YHA opens its doors to green-hearted and green-thumbed guests who'll save the gorgeous Ku-ring-gai Chase National Park from imminent asparagus fern invasion. Yes, seriously.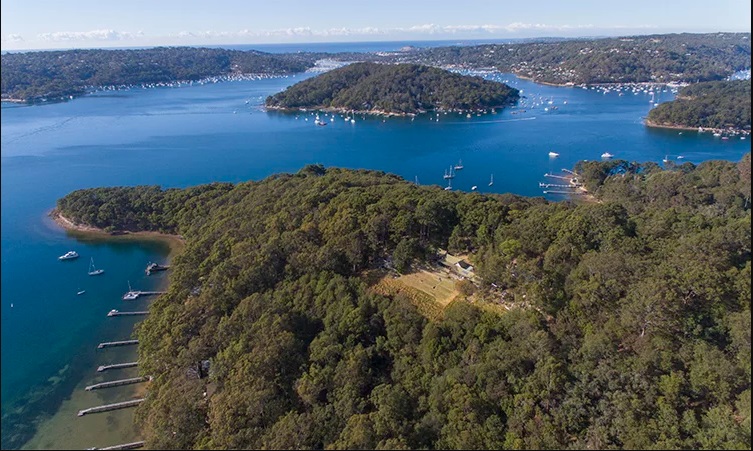 Bush Regeneration sees eco-conscious, kind hearted humans restore and rehabilitate the gorgeous, sprawling Aussie bush from its weed-infested, degraded state into a healthy, thriving plant community, which will prosper and delight forevermore. Far from just weed removal; Regenerators focus on habitat, drainage, weed sources and establishing native communities. These are big words which probably don't make much sense – but we have an interactive learning opportunity for you!
Ku-ring-gai Chase National Park, Sydney's protected north coast, is home to rock engravings, red ochre rock paintings, the fuzziest wildlife you ever did see and the most breathtaking views a Sydneysider or visitor could comprehend; and is currently under threat from invasive asparagus fern; which needs removing. Who knew your Aunty's fave veggie could be so aggressive?
The blissed-out, babbling-brooked, spectacular-viewed, fresh-aired oasis that is our Pittwater YHA, alongside the Northern Beaches Council, are offering you fine green-thumbed and hearted folk the opportunity to volunteer alongside professional Regenerators for a weekend of Pittwater Restoration from
May 3 - 5, 2019
. Spend two mornings of tending to the gorgeous surrounds and you'll be rewarded with two nights' accommodation, two days of meals (morning teas, BBQ lunches and evening dinners) and kayak use throughout your stay. Plus, you'll be chuffed with yourself for doing your bit for the planet and our futures.
Along with your towels, two sheets, a pillowcase and, sturdy shoes, sunscreen and your breakfasts; you'll need a $20 contribution for the weekend. For all the T&Cs; head to
Pittwater YHA
, shoot them an
email
(Subject: 'Bush Regeneration Weekend') or give them a ring on (02 9999-5748) – the only thing those guys love more than a regenerated bushland is chatting to ladies and gentleman who are keen on the idea!
Archie's Pittwater Clean Up
I am a Seabin Ambassador, I started this campaign because I want to take a stand against ocean plastics!
My goal is to raise enough money to bring a minimum of 20 Seabins to Pittwater NSW as I want to give The Northern Beaches the opportunity to reduce its plastic pollution impact on the ocean. Its amazing how much accidental rubbish comes down our creeks and into our waterways
I need your help to raise money to buy the Seabins a revolutionary ocean cleaning technology which is essentially a floating rubbish bin that operates 24/7 catching all floating debris in the water.
The Seabin helps clean the ocean of floating debris which in turn creates cleaner oceans and we all benefit from this in one way or another. I mean, who really wants to swim in pollution? Not me that's for sure!
Did you know that 300 million tons of plastic are produced in the world every year, half of which is for single use products, from this more than 8 million tons of plastic is dumped into our oceans every year. We need to do something about it and now with the purchase of a Seabin we can all participate and make a difference!
Join me and my campaign to help ensure cleaner oceans!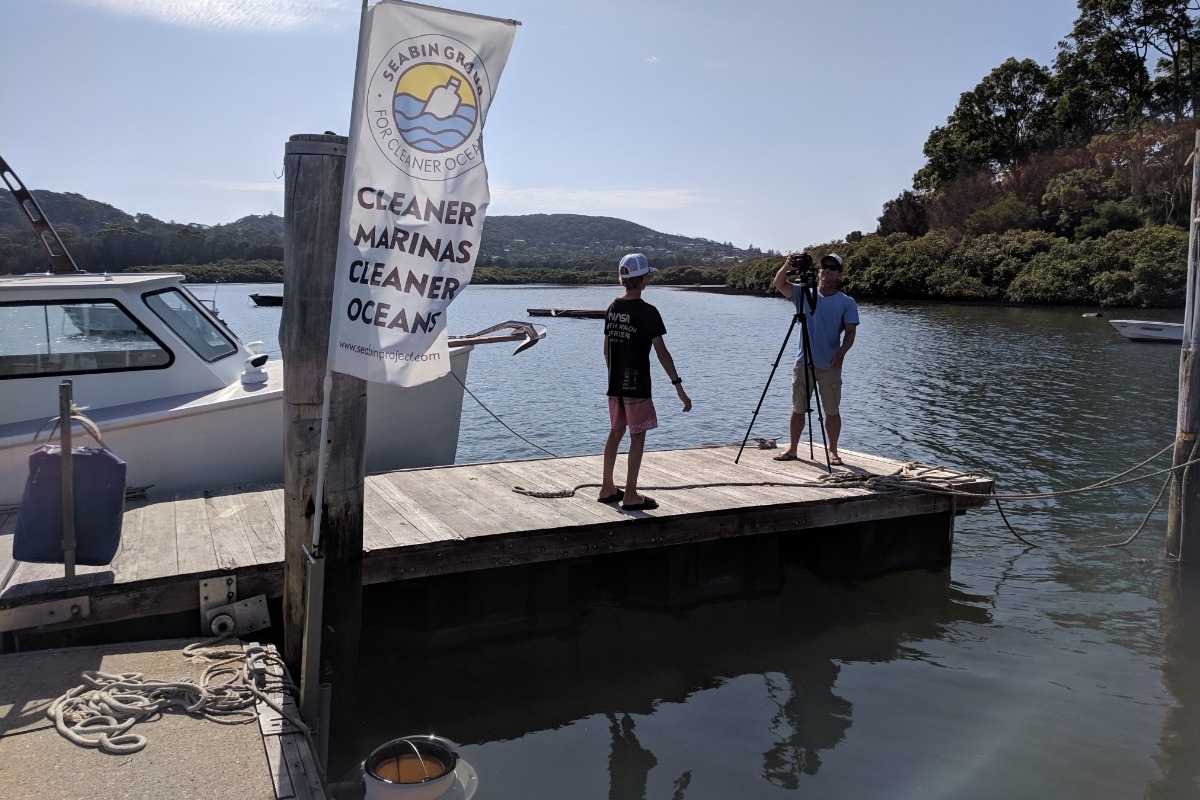 The Seabin is a floating rubbish bin that is located in the water at marinas, docks, yacht clubs and commercial ports.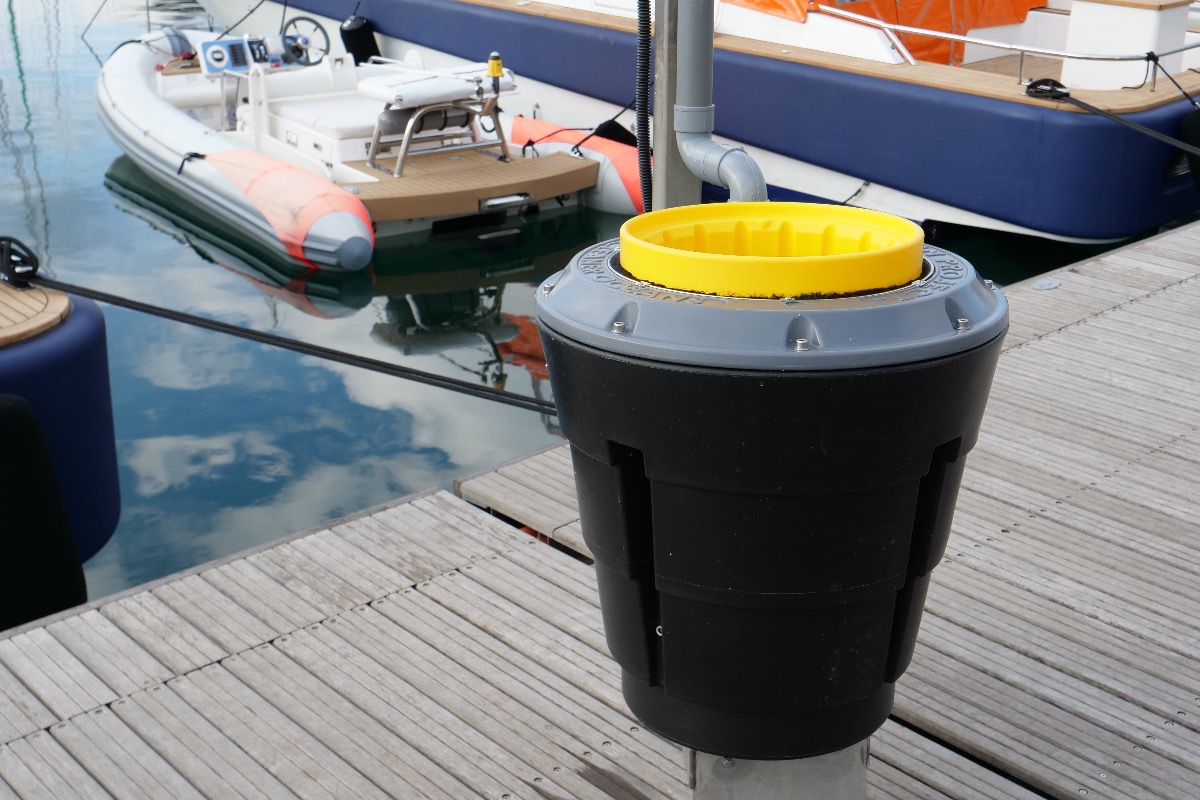 The Seabin can catch an average of 3.9kgs of floating debris per day which adds up to 1.4 tons per year. (depending on weather conditions and debris volumes) The Seabins is catching large plastic bags, bottles, plastic straws, coffee cups, food wrappers, surface oils and micro plastics down to 2 mm small.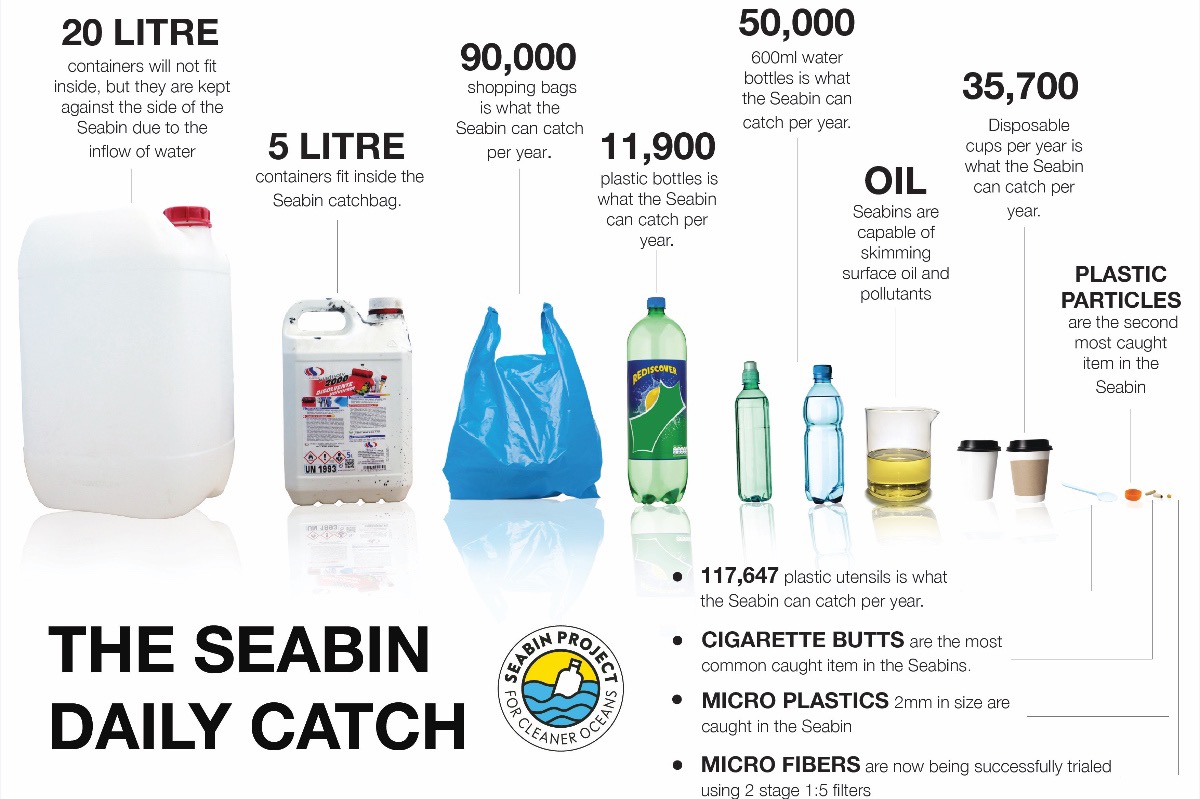 How can a Seabin contribute to cleaner oceans?
The Seabin contributes to cleaner oceans by removing 1.4 tons of floating debris per unit per year. The location of the Seabin in marinas is ideal and where it matters most, close to the source of entry for floating debris. Ports and Marinas are perfect locations to stop floating debris from entering the open ocean and ocean plastics are also brought in by wind and currents.
Are the Seabins a danger to marine life?
The fish According to the team at Seabin, stay away from the surface of the water where the Seabin sucks in the water. They are deterred by the force of the water current. If there are swarms of jellyfish or bait fish it is recommended that the Seabins are turned off until the swarms pass. If a fish was to accidentally go into the Seabin, it would be caught in the Seabin and stay submerged in water until the marina staff retrieve the filter and throw the fish still alive back into the water.
Water is sucked in from the surface and passes through a catch bag inside the Seabin, with a submersible water pump capable of displacing 25.000 LPH (liters per hour). The water is then pumped back into the marina leaving litter and debris trapped in the catch bag to be disposed of properly.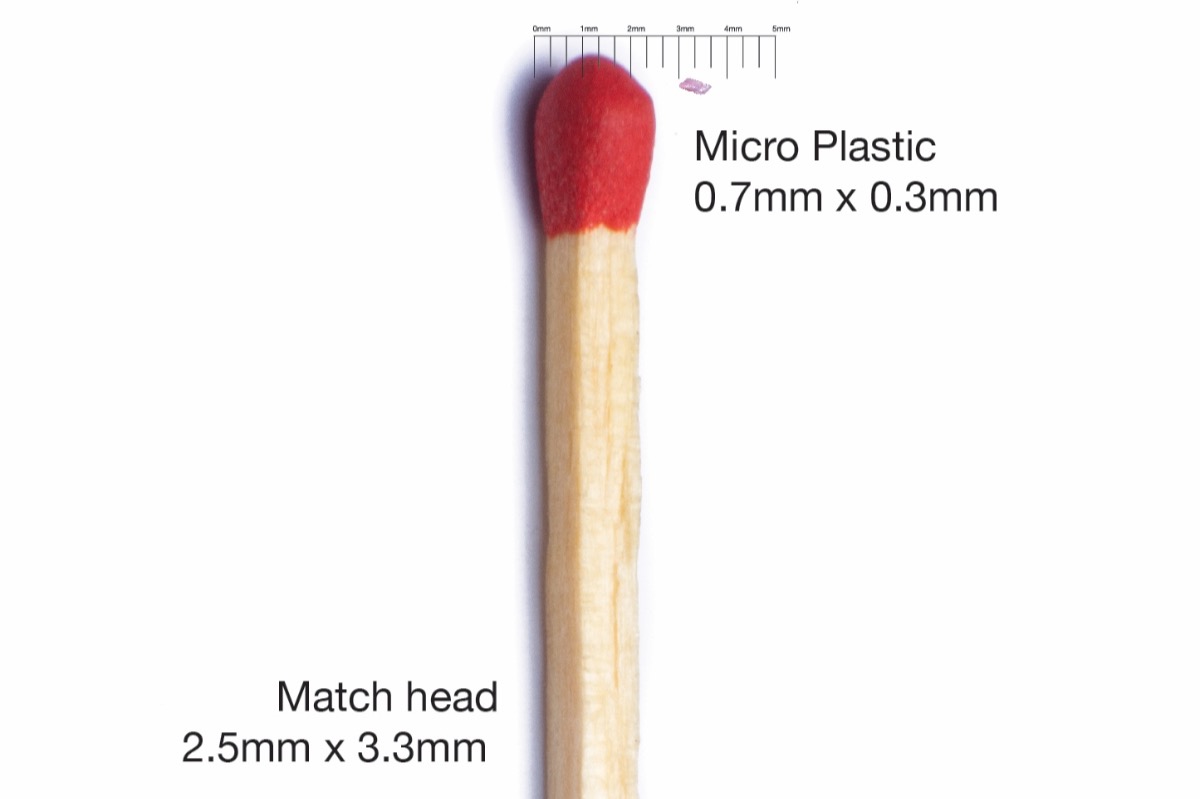 Who is responsible for the Seabin?
This is the best part of it all, the marina will be the one responsible for the upkeep of the Seabins and also they will be paying for the energy consumption of the Seabin which is around $2 - $3 a day.
The marina enjoys a cleaner marina and the rest of us and the marine life enjoy cleaner oceans with less floating debris polluting our oceans!
Seabins part of a whole solution
Seabins whole solution is Technology, Education, Science, Research and Community. The reason for this is that Technology alone is not the solution to stopping ocean plastics, education is the real solution.
Great! Can our local community be involved also?
Yes! The team at Seabin have interactive programs and lessons designed for schools, community and youth to interact with the Seabins and have over 2000 school students engaged around the world, this is something that we can do locally also with support from the team at Seabin Project.
What will we be doing if we participate in these programs?
You would be joining an international community contributing important data and feedback on ocean plastics to the Seabin central data base. Renowned scientists, universities and environmental agencies are all a part of the programs also.
The lessons range from identifying ocean plastics to data collection of what the Seabins are catching weekly. The data collection is a very easy activity and where we can all see the measurable impact of debris the Seabins are taking out of the water in all weather conditions.
It's as simple as counting how many plastic bags, plastic particles, food wrappers and then noting it down on a spreadsheet or app. Weather conditions and location information is also entered into the data base.
How can you help our campaign and make a difference in the world?
Every contribution to this crowdfunding campaign helps, be it $1 or $50 dollars, it all adds up and bring us closer to our goal.
Even if you cannot afford a donation, please help by sharing this campaign with your friends and family on social media. The more people that know about the campaign the better!
Thanks everyone for taking the time to check out our campaign!
FAQS SHEET
Seabin Project FAQs
Q: Can someone pay out the crowdfunding campaign goal?
A: Yes! We need help! The more money we can raise, the more Seabins we can buy.
Q: Why crowdfund a Seabin?
A: Until now, the Seabins were not for the everyday person to purchase because marinas ports and yacht clubs are the target market for Seabin Group. This is a way where everyday people can give something back to the oceans.
Q: How do Seabins work in tidal areas?
A: Seabins at present are designed for floating docks and pontoons. The Seabins move up and down with the tide on the floating dock.
Q. How are the pumps run?
A. The pumps are currently electric, and around $2-$3 a day to run.
Q: When are the Seabins available?
A: Depending on your countries location, Seabins will be available Feb 2019.
Q: Do any fish get sucked into the Seabins? What about smaller marine life?
A: There is a possibility of fish to enter the Seabins, however in the last 2 years of development, the Seabins have only caught a handful of small bait fish. Most of which have been thrown back into the water alive. The fish simply stay away from the flow of water entering the Seabin and with the current fine tuning of the Seabin, the risk is now minimal.
Q: I don't have any money to donate, how can I help?
A: Don't worry! Your amazing anyways and thanks for even contacting us. We need help to share this project around with any media we can. Social media platforms like Facebook, Instagram, Twitter, websites, bloggers. Also with newspapers, magazines, tv, radio and journalists. Also friends and family!
Australia's Faunal Extinction Crisis
On 27 June 2018, the Senate referred the following matter to the Environment and Communications References Committee for inquiry and report by 4 December 2018:
Australia's faunal extinction crisis, including:
the ongoing decline in the population and conservation status of Australia's nearly 500 threatened fauna species;
the wider ecological impact of faunal extinction;
the international and domestic obligations of the Commonwealth Government in conserving threatened fauna;
the adequacy of Commonwealth environment laws, including but not limited to the Environment Protection and Biodiversity Conservation Act 1999, in providing sufficient protections for threatened fauna and against key threatening processes;
the adequacy and effectiveness of protections for critical habitat for threatened fauna under the Environment Protection and Biodiversity Conservation Act 1999;
the adequacy of the management and extent of the National Reserve System, stewardship arrangements, covenants and connectivity through wildlife corridors in conserving threatened fauna;
the use of traditional knowledge and management for threatened species recovery and other outcomes as well as opportunities to expand the use of traditional knowledge and management for conservation;
the adequacy of existing funding streams for implementing threatened species recovery plans and preventing threatened fauna loss in general;
the adequacy of existing monitoring practices in relation to the threatened fauna assessment and adaptive management responses;
the adequacy of existing assessment processes for identifying threatened fauna conservation status;
the adequacy of existing compliance mechanisms for enforcing Commonwealth environment law; and
any related matters.
On 26 November 2018, the Senate granted an extension of time to report until 29 May 2019.
Possible Appeal Of Landmark Climate Judgment
EDO NSW on behalf of our client Groundswell Gloucester, has today received a Notice of Intention to Appeal the judgment in the Rocky Hill case, filed in the Court of Appeal by Gloucester Resources Limited.
8 March 2019: The judgment handed down on 8 February by the Chief Judge of the Land and Environment Court, Justice Brian Preston SC, refused approval of a new coal mine to be built just outside Gloucester in the Upper Hunter Valley on social, visual, environmental and climate change grounds. This was the first time an Australian court had refused consent for a coal mine on the basis (in part) of its climate change impacts.
In response to the Notice of Intention to Appeal, Brendan Dobbie, Acting Principal Solicitor of EDO NSW, said, "The filing of the Notice provides the mining company with a further two months to consider its position in regard to any appeal of Justice Preston's decision in the Land and Environment Court.
"At this stage the grounds on which any potential appeal may be brought remain unclear, and we may not know until that two month period has expired."
The Notice of Intention to Appeal provides that any appeal proceedings must be commenced on or by 8 May 2019.
Mr Dobbie added, "In the meantime, EDO NSW will continue to use our expertise to clearly articulate the need for law reform in this area. The NSW Government should codify the findings of the Rocky Hill decision regarding the proper assessment of major fossil fuel projects to provide certainty to both industry and the community."
EDO NSW will launch a report on Climate Change Law Reform for NSW on 21 March, which makes a variety of recommendations, including ratifying the key findings of the Rocky Hill judgment in NSW legislation.
Mr Dobbie concluded, "The Notice of Intention to Appeal is disappointing for our client, who has tirelessly fought this coal mine proposal through several rounds of consultation and a court case, which delivered an emphatic judgment in rejection of the mine. Nonetheless, our client is committed to vigorously defending any appeal that is brought against the Rocky Hill decision."
Appointment Of GBRMPA CEO
The Hon. Melissa Price MP
Minister for the Environment
After a rigorous merit-based selection process Mr Josh Thomas has today been announced as the new Chief Executive of the Great Barrier Reef Marine Park Authority.
The Great Barrier Reef Marine Park Authority is the lead manager of the Reef, whose responsibilities include monitoring the health of the reef, the provision of permits, the prevention of illegal activity, community engagement and liaising with governments.
The Chief Executive is responsible for the day-to-day operations of GBRMPA, while the board is responsible for the management of the marine park, including guidance on policy.
Mr Thomas brings a strong understanding of the Authority with more than 15 years' experience in the public and private sector and has academic qualifications in science and international affairs.
His application received widespread support from non-government organisations and environmental groups and I am confident he will make a valuable contribution to the leadership of the Authority.
The merit-based selection process was conducted by a public service panel and was endorsed by the Australian Public Service Commissioner.
Mr Thomas will commence in the role on March 18. I would like to thank Mr Bruce Elliot for acting in the Chief Executive Officer role while this recruitment process was underway.
The Great Barrier Reef Marine Park Amendment (Authority Governance and Other Matters) Act 2018 separated the Chairperson and Chief Executive Officer roles. Dr Ian Poiner was appointed Chairperson of the Authority on 29 October 2018.
Statement On The Control Of Feral Horses In The Singleton Training Area
On 19 December 2018, Defence completed a cull of feral horses in the Singleton Training Area, in accordance with environmental policy and relevant codes of practice.
Wild horses are considered feral animals due to the environmental damage they cause and the threat they pose to native flora and fauna. Their presence in an environment is listed as a key threatening process under the Environmental Protection Biodiversity and Conservation Act 1999 (EPBC Act). As part of managing an environmentally sustainable estate, Defence regularly undertakes feral animal control measures.
In addition to impacting the environment, the feral horses in the Singleton Training Area presented a safety risk. Feral horses were increasingly sighted on roads within the Training Area and attempting to move onto public roads, endangering the safety of the public and Defence personnel through the risk of vehicle collisions.
Defence undertook a number of lethal and non-lethal trials and feasibility assessments to control the feral horse population at Singleton Training Area over a 10‑year period. Control options were limited because the feral horses primarily resided in a remote, explosive impact area which poses a significant safety risk to anyone on foot and is effectively out of bounds. This restricted the possibility of rounding up the feral horses and relocating them off the range.
Defence undertook re‑homing trials in 2014 in participation with a relevant local Association. These trials were unsuccessful due to the low capture rate of feral horses and challenges in handling horses that had lived in an area where live ammunition was regularly used. Ground shooting, undertaken from the boundary of the explosive impact area, also proved unsuccessful because the size of the inaccessible area left the animals largely out of range. As a result, Defence's efforts to control the population of feral horses within the Training Area have not kept pace with the rate at which their population was growing.
Following the limited success of alternative management methods, Defence determined that an aerial cull, carried out in accordance with the relevant codes of practice by experienced, qualified and licensed civilian contractors, was the most appropriate method for the humane control of the horses on the Training Area. The aerial culling was consistent with the findings for the effective and humane control of feral horses set out in the Final report of the Independent Technical Reference Group: Supplementary to the Kosciuszko National Park Wild Horse Management Plan (2016). This report considered best practice methods for the control of feral horses and was commissioned by the New South Wales Office of Environment and Heritage. The report was authored by an Independent Technical Reference Group, comprising subject matter experts including the Chief Executive Officer of the Royal Society for the Prevention of Cruelty to Animals (RSPCA).
The feral horse cull was undertaken and completed on 19 December 2018. Two verification flights were undertaken on 20 December 2018 with no live horses sighted.
A local representative from the RSPCA undertook physical inspections during the activity and confirmed that it complied with the standard operating procedure for the aerial control of horses and the model code of practice for the humane control of feral horses.
Defence recognises that not everyone will agree on how feral horses should be managed. This management activity was, however, conducted in accordance with environmental policy and relevant codes of practice to humanely remove a threat to both personnel using the Training Area and the environment.
Issued by Ministerial and Executive Coordination and Communication - Department of Defence,
Canberra, ACT
Proposed New Residential Care Funding Model
15 March 2019: The Hon Ken Wyatt AM, MP
Minister for Indigenous Health
Minister for Senior Australians and Aged Care
A landmark University of Wollongong study about a proposed new and improved residential aged care funding model—the Australian National Aged Care Classification—has been released today.
This study addresses the need for a more stable, contemporary, efficient and effective funding tool and system to provide greater financial stability to both the residential aged care sector and the Government.
The Morrison Government's investment in residential aged care was around $12.2 billion in 2017–18 with around $11.3 billion being payments made under the Aged Care Funding Instrument (ACFI).
This is supported by the 18-19 MYEFO announcement of a $4.6 million trial of a new residential care funding tool to replace the Aged Care Funding Instrument. This new tool will ensure better levels of accountability and transparency in the aged care sector, ensuring people have certainty and confidence about providers.
The Morrison Government commissioned the University to undertake a detailed Resource Utilisation and Classification Study of the aged care sector to inform the development of a new funding model and system.
The university's comprehensive research could be a 'game changer' for aged care because the proposed new system is a completely different way of allocating funding for residential aged care.
The proposal includes the removal of identified flaws in the ACFI including complex and time consuming assessment process as well as eliminating incentives found not always to be in the best interests of consumers.
The Morrison Government is now seeking sector and community feedback.
This feedback will help inform decisions around residential care funding reform and the design elements of the proposed new funding model, the Australian National Aged Care Classification.
Consultation is open until 31 May 2019.
Nominations Open For The 2019 Australian Training Awards
Senator the Hon Michaelia Cash
Minister for Small and Family Business, Skills and Vocational Education
The stars of Australia's Vocational Education and Training (VET) sector have until the end of May to put their entry in for the 2019 Australian Training Awards (ATAs).
Apprentices, trainees, VET students and teachers, businesses and training providers will be recognised in the sector's night of nights, with 18 awards to be presented, seven of which are available by direct entry to the national awards.
Minister for Small and Family Business, Skills and Vocational Education, Senator Michaelia Cash said the Australian Training Awards in November are all about recognising the excellence and professionalism in VET in Australia.
"A vocational education is important to our economy and offers the ability to be work ready from day one," Minister Cash said.
"The Australian Training Awards are an important way of demonstrating the valuable contribution the VET sector makes to individuals, businesses and our community, not to mention the nations prosperity," Minister Cash said.
"The Awards also highlight the excellent opportunities through VET qualifications to build a career; because it offers real skills for real careers.
"It is truly the highlight of the VET sector in Australia.
"The Australian Government believes in a strong VET sector, investing over $3 billion in the sector annually to meet Australia's skills needs."
The deadline for entering the 2019 Australian Training Awards for direct entry categories is 31 May, with state and territory authorities to select finalists for the remaining categories later this year.
The awards will be presented at a dinner in Brisbane on 21 November.
The award categories are:
Lifetime Achievement Award (Direct entry)
National Achievement Award (Direct entry)
Australian School-based Apprentice of the Year Award (State/Territory entry)
Vocational Student of the Year Award (State/Territory entry)
Aboriginal and Torres Strait Islander Student of the Year Award (State/Territory Entry)
Trainee of the Year Award (State/Territory Entry)
Apprentice of the Year Award (State/Territory Entry)
VET Teacher/Trainer of the Year Award (State/Territory Entry)
Excellence in Language, Literacy and Numeracy Practice Award (Direct entry)
Small Employer of the Year Award (Direct Entry for NSW and WA only
Medium Employer of the Year Award (State/Territory Entry)
Large Employer of the Year Award (State/Territory Entry)
Industry Collaboration Award (State/Territory Entry)
Australian Apprenticeships - Employer Award (Direct Entry)
Registered Training Organisations
International Training Provider of the Year Award (Direct Entry)
Small Training Provider of the Year Award (State/Territory Entry)
Large Training Provider of the Year Award (State/Territory Entry)
School Pathways to VET Award (Direct Entry)
Prehistoric Britons Rack Up Food Miles For Feasts Near Stonehenge
March 13, 2019: Cardiff University
Archaeologists have unearthed evidence of the earliest large-scale celebrations in Britain -- with people and animals travelling hundreds of miles for prehistoric feasting rituals.
The study, led by Dr Richard Madgwick of Cardiff University, is the most comprehensive to date and examined the bones of 131 pigs, the prime feasting animals, from four Late Neolithic (c. 2800-2400BC) complexes. Serving the world-famous monuments of Stonehenge and Avebury, the four sites -- Durrington Walls, Marden, Mount Pleasant and West Kennet Palisade Enclosures -- hosted the very first pan-British events, feasts that drew people and animals from across Britain.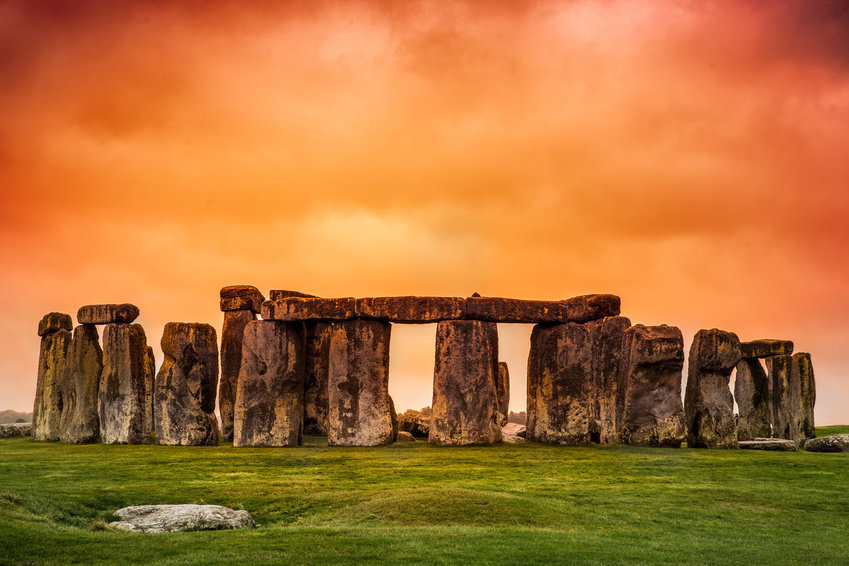 Stonehenge. Credit: © littleny / Fotolia

The results show pig bones excavated from these sites were from animals raised as far away as Scotland, North East England and West Wales, as well as numerous other locations across the British Isles. The researchers believe it may have been important for those attending to contribute animals raised locally at their homes.
Before now, the origins of people that took part in rituals at these megalithic monuments and the extent of the population's movements at the time have been long-standing enigmas in British prehistory.
Dr Richard Madgwick, of the School of History, Archaeology and Religion, said: "This study demonstrates a scale of movement and level of social complexity not previously appreciated."
"These gatherings could be seen as the first united cultural events of our island, with people from all corners of Britain descending on the areas around Stonehenge to feast on food that had been specially reared and transported from their homes."
Representing great feats of engineering and labour mobilisation, the Neolithic henge complexes of southern Britain were the focal point for great gatherings in the third millennium BC. Pigs were the prime animal used in feasting and they provide the best indication of where the people who feasted at these sites came from as almost no human remains have been recovered.
Using isotope analysis, which identifies chemical signals from the food and water that animals have consumed, the researchers were able to determine geographical areas where the pigs were raised. The study offers the most detailed picture yet of the degree of mobility across Britain at the time of Stonehenge.
Dr Madgwick said: "Arguably the most startling finding is the efforts that participants invested in contributing pigs that they themselves had raised. Procuring them in the vicinity of the feasting sites would have been relatively easy.
"Pigs are not nearly as well-suited to movement over distance as cattle and transporting them, either slaughtered or on the hoof, over hundreds or even tens of kilometres, would have required a monumental effort.
"This suggests that prescribed contributions were required and that rules dictated that offered pigs must be raised by the feasting participants, accompanying them on their journey, rather than being acquired locally."
Dr Madgwick conducted the research in collaboration with colleagues at the School of Earth and Ocean Sciences at Cardiff University, along with scientists from the NERC Isotope Geosciences Laboratory at the British Geological Survey, University of Sheffield and University College London. The project was funded by the British Academy as part of a post-doctoral fellowship and was supported by a NERC Isotope Geosciences Facility Steering Committee grant.
R. Madgwick, A. L. Lamb, H. Sloane, A. J. Nederbragt, U. Albarella, M. Parker Pearson and J. A. Evans.
Multi-isotope analysis reveals that feasts in the Stonehenge environs and across Wessex drew people and animals from throughout Britain.
Science Advances, 2019 DOI:
10.1126/sciadv.aau6078
Disclaimer: These articles are not intended to provide medical advice, diagnosis or treatment. Views expressed here do not necessarily reflect those of Pittwater Online News or its staff.