May 7 - 13 2023: Issue 582
Council's Draft Operational Plan And Budget 2023/24 Open For Feedback Until May 21, 2023 - Specific Projects Listed For Pittwater Include 10.3m For Warriewood Community Centre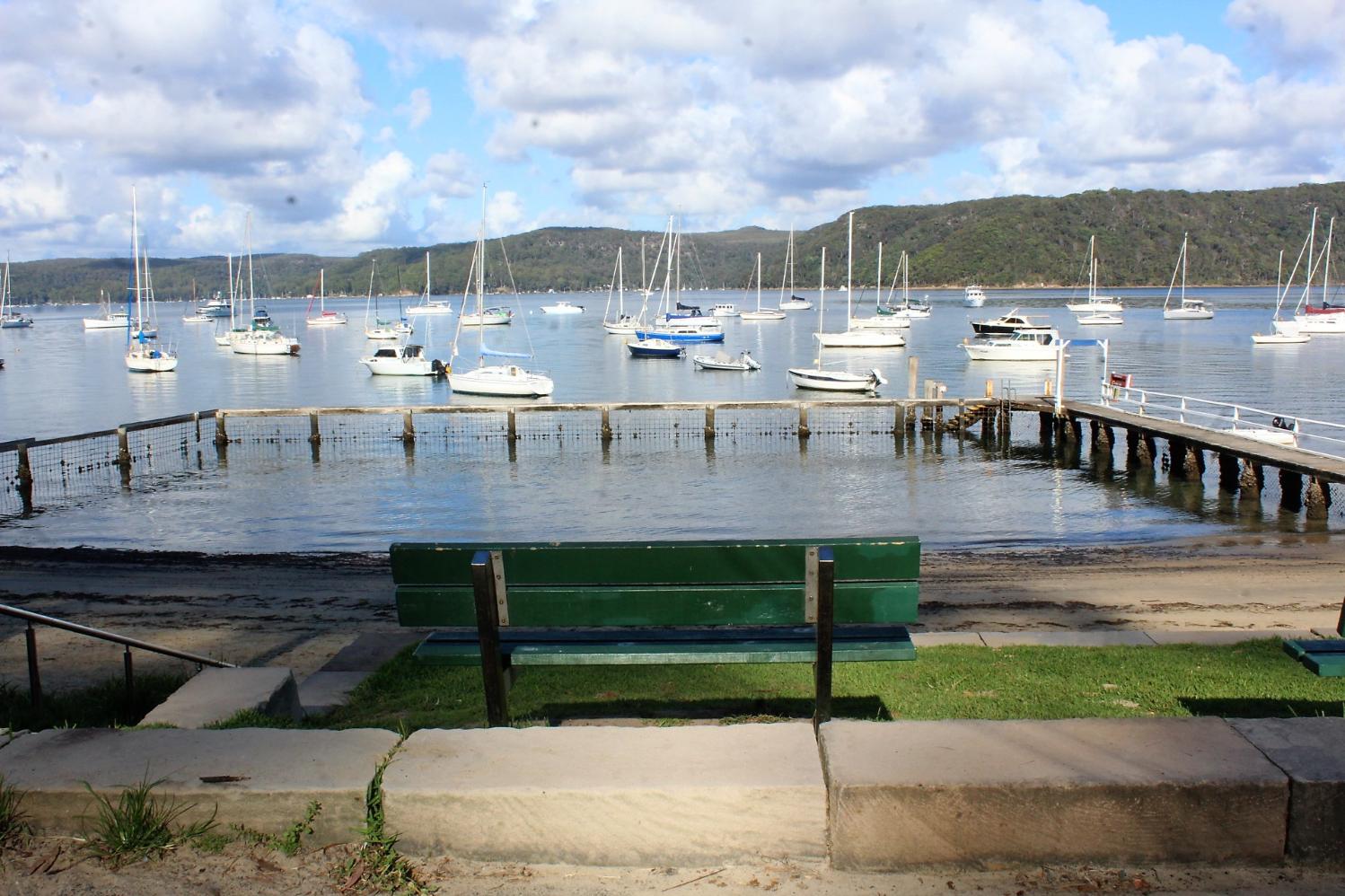 Paradise Beach tidal pool, January 2023
Council has released its draft delivery program and budget for the next financial year, and states it includes $93 million allocated to capital works across the Northern Beaches Council LGA.
The draft Delivery Program 2023-2027, Operational Plan and Budget 2023/24 and revised Long-Term Financial Plan 2023-2033 are now on public exhibition for feedback until Sunday May 21st 2023.
Council's Budget snapshot 2023/24 shows:
Operational:

$433m Income from continuing operations - $404m in Expenses from continuing operations - $26m in Capital grant income = $3.2m Surplus from continuing operations

Capital works:

$50m surface in New works + $43m in Renewal works* = $93m

Loan repayments: $3.3m in Loan principal repayments
*Renewal works are those that return an asset to its 'as new' condition eg. for a road it includes resealing the surface.
Income comes from: Rates and annual charges: $246.5m, User charges and fees: $71.3m, Grants and contributions - Capital: $26.2m, Grants and contributions - Operational: $29.6m, Kimbriki income: $23.5m, Investments: $8.8m, Other income: $9.6m, Gain on disposal of assets: $0.4m
Expenditure is listed as: Materials and services: $170.4m, Employee benefits and oncosts: $151.6m, Depreciation and amortisation: $46.5m, Kimbriki expenses: $23.8m, Other expenses: $10.5m and Borrowing costs: $0.9m
Northern Beaches Council Interim CEO Louise Kerr said Council was investing in vital community infrastructure to deliver on the Community's vision for a safe, diverse, inclusive and connected community.
"Over the coming financial year we will continue to deliver high quality services in a financially responsible way while investing $93 million in capital projects to build a more resilient, inclusive and liveable community," Ms Kerr said.
"Our focus continues to be on delivering on the priorities our community has confirmed including major improvements and repairs, particularly to our local roads that have suffered from flooding and wet weather. As well as improving our parks, footpaths, cycleways and investing in vital community facilities. We really encourage the community to take a look at what we are proposing and let us know what you think. Every comment is important in refining these vital documents which will ultimately benefit the community."
On January 4th, 2023 the NSW Coalition State Government announced a '$500 million boost' to help metropolitan and regional councils tackle the mammoth task of repairing the state's road network, following months of extreme weather events. Funding under the $500 million Regional and Local Roads Repair Program was available to Local Government areas in both Greater Sydney and Regional NSW. Repair work must be carried out by 31 December 2023.
In March 2023 Northern Beaches Council was allocated a grant of $9,129,774 for repair of a Combined Road Length (km) of 844 under the Regional and Local Roads Repair Program.
However the $133,100 allocated to Control of weeds to maintain natural areas of Governor Phillip Reserve, Palm Beach, does not appear in the budget, despite being announced by the State Government through its Crown Reserves Improvement Fund (CRIF) in March 2023. All that is listed is for 2025/26 and that is 100 k to 'G12: Governor Phillip Reserve masterplan implementation'.
The State Government, just prior to going into the caretaker period for the March 2023 state election, announced the Crown Land 2022-23 funding round outcomes with grants totalling $378,072.00, all of them focussed on controlling weeds, had been allocated to the Northern Beaches Council.
Near Record Breaking Season For NSW Surf Life Savers: 4,605 Rescues Over The 2022-2023 Season

+ IRB 2023 Premiership begins
+ 2024 State Championships returns to Queenscliff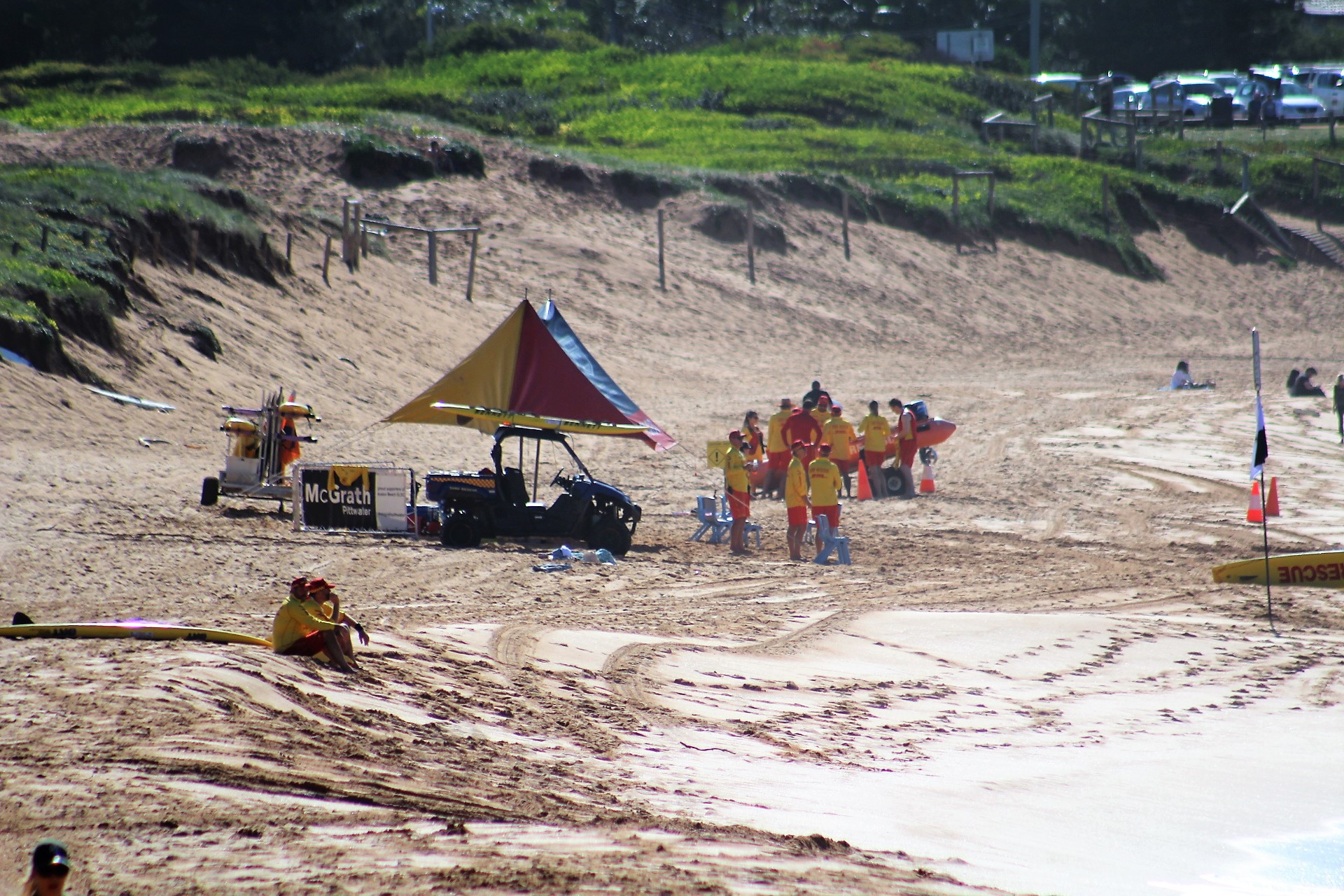 Last day of the 2022-2023 Patrol Season at Avalon Beach, Tuesday April 25th, 2023
Near Record-Breaking Season For Surf Lifesavers
May 2, 2023
By Surf Life Saving NSW
The 2022-23 Surf Life Saving season will go down as one of the most challenging on record for volunteer surf lifesavers and their Australian Lifeguard Service counterparts in NSW, who were responsible for more than 4,600 rescues along our coastline.
The season, which began with the September school holidays in 2022 and concluded on ANZAC Day last week, saw lifesavers and SLSNSW lifeguards complete 4,605 rescues, take an enormous 810,704 preventative actions on our beaches, and deliver just shy of 10,000 first aids – 9,640 in all.
The statistics also include an incredible 13 million beach attendances recorded at patrolled locations during the season.
These preliminary figures are only expected to grow over the coming days and weeks as more clubs submit their final stats for the season.
The Surf Life Saving NSW State Operations Centre (SOC) dealt with 2,183 incidents and requested 418 ambulances over the course of the seven-month season.
"I am very proud of each and every one of our more than 76,000 volunteer members state-wide for their actions during the latest patrol season," SLSNSW President, George Shales said.
"Every volunteer has a role to play in the lifesaving functions our organisation is responsible for. What we've seen over the past few months is record numbers of rescues, which in turn is a result of great determination, dedication and a true reflection of how our lifesaving movement makes a telling impact.
"Our lifesavers and lifeguards were responsible for the most rescues in years and completed nearly 1 million preventative actions. These numbers reflect a truly impressive effort from our membership with the sole focus of saving lives and protecting beachgoers on our coastline."
Sadly, and despite the best efforts of lifesaving personnel across the state, 50 people have drowned since 1 July 2022 in NSW coastal waters, all at unpatrolled locations or outside of patrol hours.
With two more months until the end of the recording year, lifesavers fear the figure may surpass last year's record coastal drowning toll of 55.
To help combat this, the NSW Labor Government has made a $23 million increased commitment to Surf Life Saving in NSW – a meaningful action aimed at directly addressing and improving lifesaving capabilities across the state.
"Preliminary statistics from SLSNSW shows the summer patrol season was operationally one of the busiest in its history," Minister for Emergency Services, Jihad Dib said.
"An amazing 4600 rescues were performed by our volunteer lifesavers and lifeguards. This is 4600 lives that have been saved by these skilled and brave personnel. Tragically though, we have seen 50 coastal drownings, all in unpatrolled locations.
"This increased operational activity – the number of lives saved, but also the large number of lives tragically lost, reinforces the NSW Labor Government's commitment to an additional $23m in funding to Surf Life Saving NSW.
"This will ensure its 76,000 volunteers have the best equipment, the best training and the greatest ability to save more lives and protect our communities and visitors along the NSW coastline.
"This will be a lifesaving investment."
2023 IRB Premiership Begins
As the Patrol Season closed the following weekend local surf club members from Avalon Beach, Newport, Bungan, Mona Vale and Queenscliff travelled south to take part in Round 1 of the 2023 IRB Premiership on April 29th.
With five rounds this year – an increase on the four last year – Inflatable Rescue Boat racers will journey across the state to test their skills in the affectionately nicknamed 'rubber duckie'.
Surf Life Saving NSW Director of Surf Sport, Don van Keimpema is looking forward to seeing the 2023 Premiership play out, which sees five surf clubs host rounds over the coming months before the State Championships at Ocean Beach in July.
"The Sharkskin NSW IRB Premiership is a feature event on the state surf sports calendar – it provides a great spectacle and showcases the skills of our membership," he said.
"I'm really excited for the new season, which promises to be a really tight fought contest."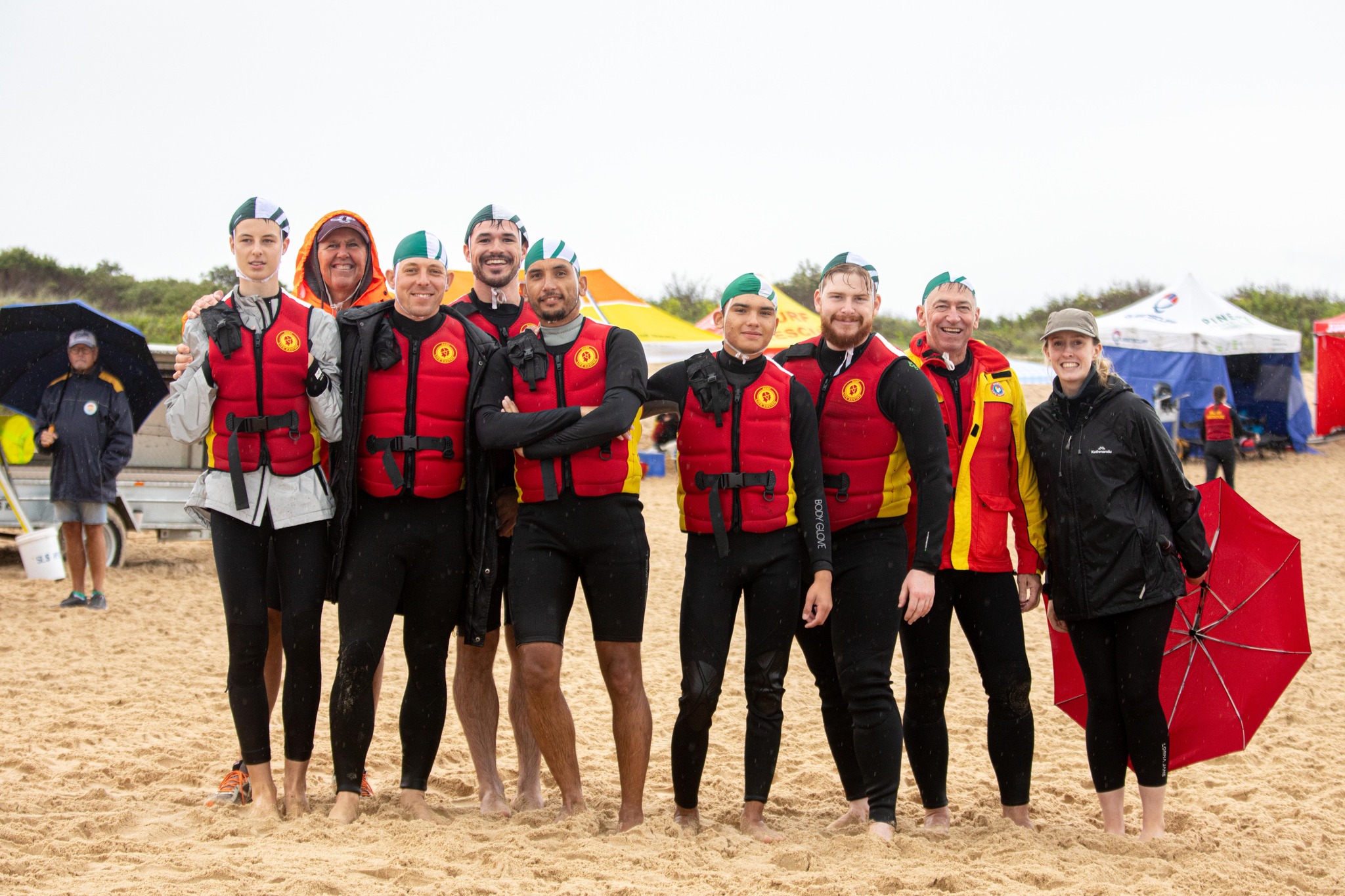 Mona Vale SLSC IRB Team at Round 1 of 2023 IRB Premiership
The annual IRB (Inflatable Rescue Boat) competition aims to improve the skills and technique of IRB drivers and crew as well as allow crews to demonstrate their techniques and abilities to perform rescues. Along with there being Age Divisions, there are five events in IRB competition to hone the skills of IRB Lifesaver Members:
IRB Rescue: teams are comprised of one patient, one driver, and one crew member. The patient is in the water at a designated buoy, the driver and crew member are at the starting line at the on the beach. On the starter's signal, competitors launch the IRB, proceed through the surf to pick up the patient, round the buoy, and return to shore.
IRB Team Rescue: teams are comprised of one patient and two crews (one driver and one crew member per crew). On the starter's signal, the first crew launches the IRB and proceeds through the surf to the patient. As the IRB rounds the buoy, the first crew member jumps overboard. The driver completes the buoy turn and returns to shore alone. The second crew member moves into the water, and takes control of the IRB. The first driver runs up the beach and tags the second driver. The second crew re-launches the IRB, proceeds through the surf to pick up the patient and the first crew member, rounds their buoy, and returns to shore to finish the event.
Mass Rescue: teams are comprised of one driver, one crew member and two patients. Both patients start the event in the water. The crew proceed through the surf, pick up their first patient and return to shore. The driver and the patient must exit the IRB where the patient retires to the beach. The driver proceeds to the start/finish line, rounds a marker and returns to the IRB. The IRB is re-launched and the crew rescues the second patient, returns to the beach and across the finish line.
IRB Rescue - Tube Rescue: teams are comprised of one patient, one driver, and one crew member. On the starter's signal, competitors launch the IRB, proceed through the surf and turn around their respective turning buoy. The crew member then enters the water and swims past the turning buoy to their patients. The crew member secures the rescue tube around the arms of the patient and tows the patient back to the IRB. Once the crew member and patient are safely aboard, the driver navigates the IRB around the team's turning buoy and returns to shore to finish.
IRB Relay: this event is a continuous relay involving the four events in the following order: Rescue Tube, Mass Rescue, Teams Rescue and Rescue. Each leg is per the description above except for changeovers between legs.
Warilla Barrack-Point SLSC on the South Coast was the host club for Round 1. Queenscliff SLSC will be hosting the second round of the IRB Championship on the weekend of 13 and 14 May.

The 2023 Series will see five rounds, culminating with the State Championships at Ocean Beach SLSC on July 2nd. Ocean Beach SLSC is the oldest Surf Life Saving Club on the Central Coast. Ocean Beach is the perfect family beach, located on the Woy Woy peninsula of the N.S.W. Central Coast and situated on the shores of Broken Bay with views of Lion Island and Barrenjoey Headland.
Both the 2023 National and Interstate IRB Championships will be held at Kingscliff, on the New South Wales North Coast, from 20 July to 23 July 2023.

The Australian and Interstate Inflatable Rescue Boat (IRB) Championships are an opportunity for the best IRB crews from across the country to compete against each other over one action-packed weekend promoting the skills required to complete a successful IRB rescue. Known as 'IRB Championships', this is an all comers event to determine which surf life saving club, and state centre, is the best at using one of the most effective rescue assets available in the water safety industry – the Inflatable Rescue Boat (IRB).
Club crews consisting of driver, crewperson and patient do battle in the 25 horse power, outboard engine powered inflatable rubber boats across a number of events including single rescue, mass rescue, teams race, tube rescue race and others. Normally contested between 850+ participants across Under 23, Opens and Masters age divisions the four day event delivered over a Thursday – Sunday format includes Interstate IRB competition where each SLSA affiliated state association competes as a team for overall state IRB supremacy followed by the club competition.
Due to anticipated severe weather conditions down south, the 1st Round was shortened to only a few events and 1 day. So local teams didn't get show off all their talent, but will over the coming Rounds.

Newport SLSC and Queenscliff Surf Life Saving Club did best out of the local clubs, scoring 64 and 24 respectively.

Events conducted on the Saturday were: U23 Male Rescue, Rookie Rescue, U23 Male Tube, U23 Female Rescue, 35+ Male Rescue, 45+ Rescue, 35+ Female Tube, 35+ Male Tube, 45+ Tube, 35+ Female Rescue, Open Male Rescue, Open Male Tube, Open Female Rescue and Open Female Tube.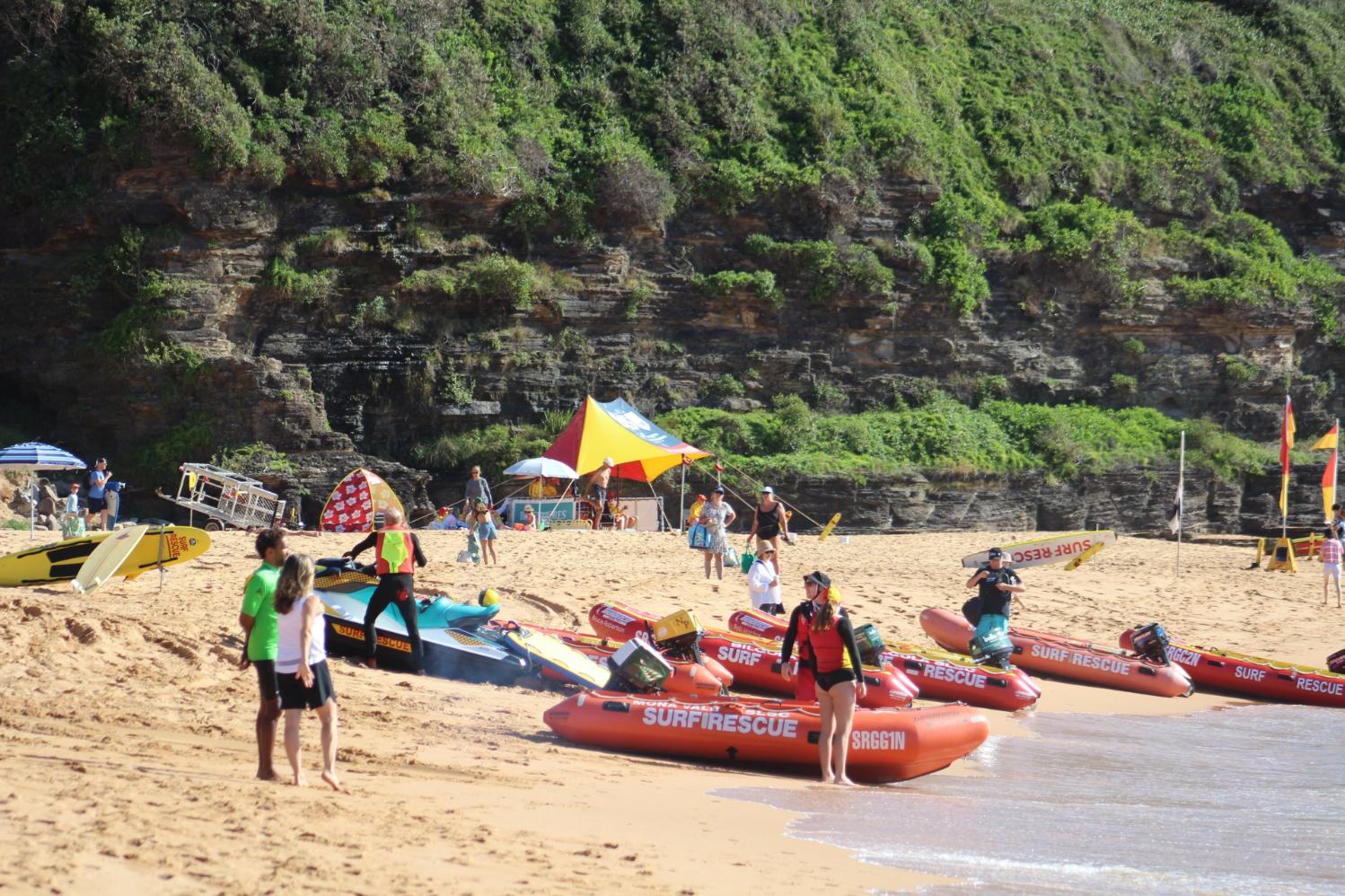 2023 Manly Longboard Classic: Competitors Cross-Step And Weave Their Way To QS Victory + World Longboard Tour Wild Cards Confirmed
+ Winners Of The NSW Longboard State Titles Confirmed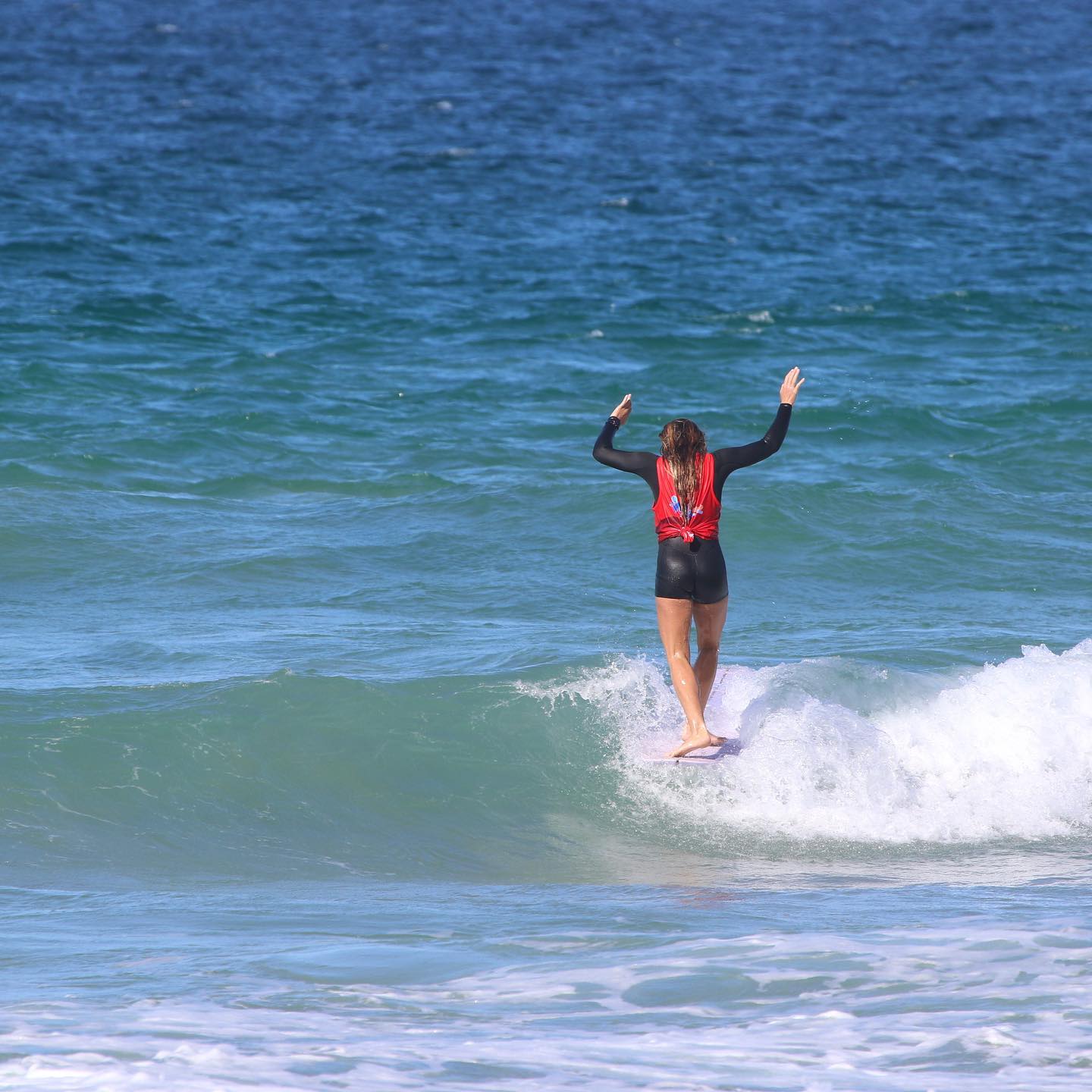 Kai Ellice-Flint (Byron Bay) and Tully White (Manly) have claimed victory at the 2023 Manly Longboard Classic presented by Okanui, World Surf League (WSL) Longboard Qualifying Series event (LQS) on Friday May 5th. As the second and final stop on the LQS, Manly offered clean one-to-two foot surf similar to the conditions at the Noosa Longboard Pro held earlier this year.
Manly local, Tully White who has already qualified for the 2023 Longboard World Tour and took out the female division today with grace and style as she leveraged her local knowledge and passion for the sport to her advantage. White dominated every heat, walking toes to the nose with a win after win from the Quarter Finals to the Final. This will be White's second campaign on the world stage, with the first stop at Bells Beach in August this year.
"Although I'm already on the 2023 WLT, it's always nice to have such a big event in my backyard and to practice the WSL format in as many heats as possible. I'm really looking forward to the World Tour and want to say a massive congratulations to all the finalist's today, it was a great heat." White said.
White's talent has been one to watch as many anticipate her first WLT victory in 2023, which would override her current competitive career highlight as third place in the 2022 GWM Sydney Surf Pro WLT.
Kai Ellice-Flint, the smooth natural footer based in Byron Bay scored first place in Friday's final against confirmed 2023 World Tour competitor and Manly local Declan Wyton, by just 0.40 total score difference. Every time the judges looked up from their scoring tablets, they would witness Kai seamlessly gliding across the face of the wave, weaving, cross-stepping and nose-riding his way to a 7.17 and a 6.70 score count in the final.
The event's top scored waves were confirmed before the North Easterly wind picked up. During the Semi Final Heat 1, Declan Wyton locked down a near perfect ride with a 9.33, followed by Kai Ellice-Flint in Heat 2 finishing with a 9.17. Lara Murphy swerved onto a 7.50 point score ride in the Female Quarter Final Heat 4, cementing this ride as the top score ride across the female heats.
The Manly Longboard Classic presented by Okanui also had two 2023 WLT Wild Cards (one male and one female) to confirm from today's results. Based on the total LQS rankings from the Noosa and Manly events, and with the consideration at Declan Wyton and Tully White who have both secured their spot on the WLT, Max Weston (Pittwater) and Roisin Carolan (Byron Bay) will officially compete at Bells Beach in August as the first World Tour Longboard event of the season kicks off.
2023 Hyeres Regatta In France: Australian Athletes On Course For Paris 2024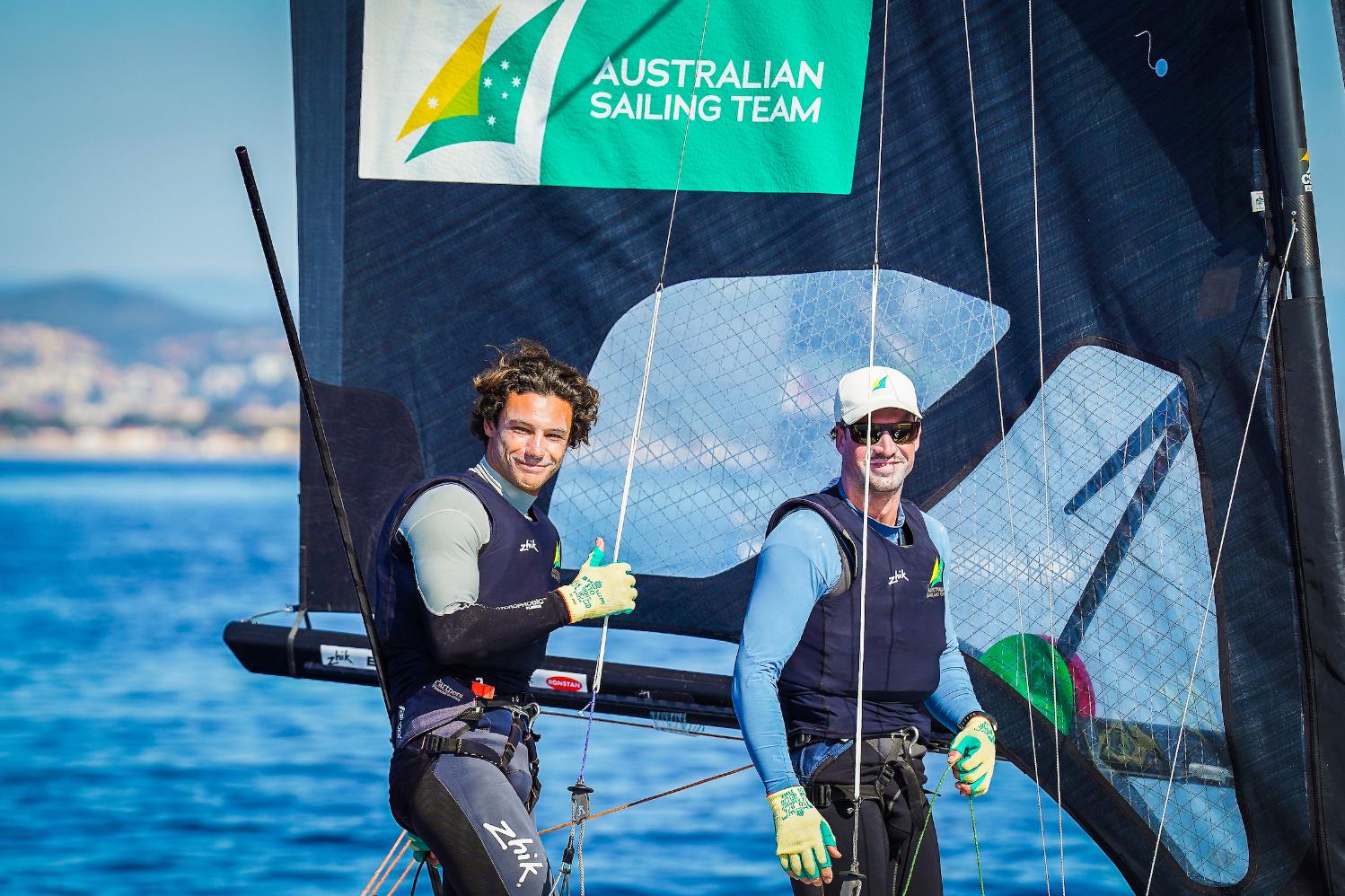 RPAYC's Jim Colley and Shaun Connor won Silver in the 49er. Photo: Sailing Energy
A 60-strong squad from Australia was in Hyeres, France preparing to take part in the 2023 Semaine Olympique Francais, colloquially known as the 'Hyeres Regatta'. Most had recently competed at Palma in Spain where three came away with silver medals. However, the competition from within the Australian camp and internationally, is becoming more robust as the Paris Games loom.
High Performance Director, Iain Brambell, has been keeping a close eye on the squad. He says: "The team was excited to be returning to Hyeres to progress and positively advance their 2023 international campaigns.
"All crews are looking to build on their individual performances in Palma to seek, test and instil their desired improvements. As a collective team, we are striving to repeat and increase the number of crews achieving Gold fleets, Medal Races and podium performances.
"Competing in both Palma and now Hyeres will go a long way to building the team's confidence and preparation into this season's Olympic Team Event and our first opportunities to qualify classes for the Paris Olympic Games during the 2023 World Championships," he finished.
Pittwater sailors Jason Waterhouse and Lisa Darmanin opened their account in the Nacra 17 with a clear win in the Yellow fleet.
"Very Australian conditions," Waterhouse commented. "We knew it would be a battle of attrition. Lisa and I said, 'Let's try and keep things simple and trust our training and boat handling'."
Nacra 17 coach, Darren Bundock said, "Jason and Lisa had a comfortable win. They were a long way in front. That's quite a pleasing start. It's a shame there weren't more races, but tomorrow's conditions are looking similar."
More wins and other top placings for Australian athletes competing on Day 3 of the 2023 Hyeres Regatta in France. With only one race on the board coming into the day, organisers sent the Nacra 17s out for four races. Jason Waterhouse and Lisa Darmanin followed up on their win on Day 2 with another bullet in Race 2, and 4-12-6 results followed. The Rio silver medallists retained their overall lead, but the two teams behind them were on the same points as the Aussies.
"Palma (earlier this month) was our first European event for the year and we were rusty. We learnt what not to do," Waterhouse said with a laugh. "We learned lessons there and now we're putting what we learnt into practice. ''
Ruben and Rita Booth also made their mark in the light air. Their 2-3-3-8 scores elevated the siblings to sixth overall and they are just four points adrift of the leaders in what is shaping up as a tight series.
By Day 5 at the 2023 Hyeres Regatta in France the races decided who would make the cut into the Medal Race stage. Jason Waterhouse and Lisa Darmanin were into the Nacra 17 Medal Race. Four more races were sailed and they ended the day in seventh place overall.
"We dropped to seventh, we had a tough last race, which didn't help," Waterhouse said of their 19th in Race 12, which has been discarded.
"It was a super tough day. We're still a bit rusty and making a few mistakes. We need to work on our light air sailing," he said, adding, "We'll use the Medal Race as experience for the next event."
Jim Colley and Shaun Connor's day went well in the 49er. Following four consistent results inside the top nine, the NSW pair moved up to fifth overall and into the Medal Race. Only three points separate second to fifth places, so the race is sure to be a thriller.
"It's all to play for tomorrow," Connor commented ashore. "We'll check the weather, then it will be critical to go out and sail the best race we can, execute the basics."
The NSW athlete said the shifts were hard to read today. "Jim and I share responsibility for reading the conditions. We cross check each other. The other boats are a key indication of what's happening too.
"We had good speed, especially downwind, but it came down to trying to find opportunities to stay clear of the rest and then pick the right way to go. Once you got clear of the congestion - and there was a lot of that at the marks - you could make gains or get hurt. It was critical to get it right rather than having to fight your way through the pack," Connor said.
Day 6, Medals Race day, resulted in Australia coming away from the 2023 Hyeres Regatta in France with a silver medal in the 49er and Bronze in the ILCA 6 from the eight Australian athletes in the Australian Sailing Team (AST), Australian Sailing Squad (ASS) and Australian Sailing Futures (ASF) programs that made it into the Medal Stage.
Jim Colley and Shaun Connor won Silver in the 49er and Casey Imeneo took Bronze in the ILCA 6. The three are first-time medallists at a major international competition.
Colley and Connor, from Royal Prince Alfred Yacht Club, were fifth going into the Medal Race, restricted to the top ten competitors. They knew Gold was not possible, as Diego Botin and Florian Trittel Paul (ESP) came to the race with an unassailable lead. However, just three points separated the next four competitors, including the Australians, who sailed well throughout the race to win Silver.
"It's pretty cool, considering after the first day I didn't think I could race, as I was ill with flu," Colley revealed. "It's a testament to Shaun, I'm full praise for him. He's done everything for me this week, I only had to get on the boat and sail it, he took care of the rest.
"It's so special. To see it turn into a result like this is gratifying after all the work we've put in on and off the water. Hopefully this is the first medal of many."
In the Nacra 17, Rio Olympic silver medallists Jason Waterhouse and Lisa Darmanin finished eighth overall, following a seventh in the Medal Race.
''Some Highs and lows in Hyeres this week- we'll take those highs and learn from the lows. '' the pair stated
Jason and Lisa will head back to France at the end of May for more training.
Breiana Whitehead went into the Formula Kite Medal Race in 10th place and finished in 10th place. The class will make its Olympic debut at the 2024 Paris Games and Whitehead, from Townsville in Queensland, has been holding her own at international events. Best results are third at past World and European Championships.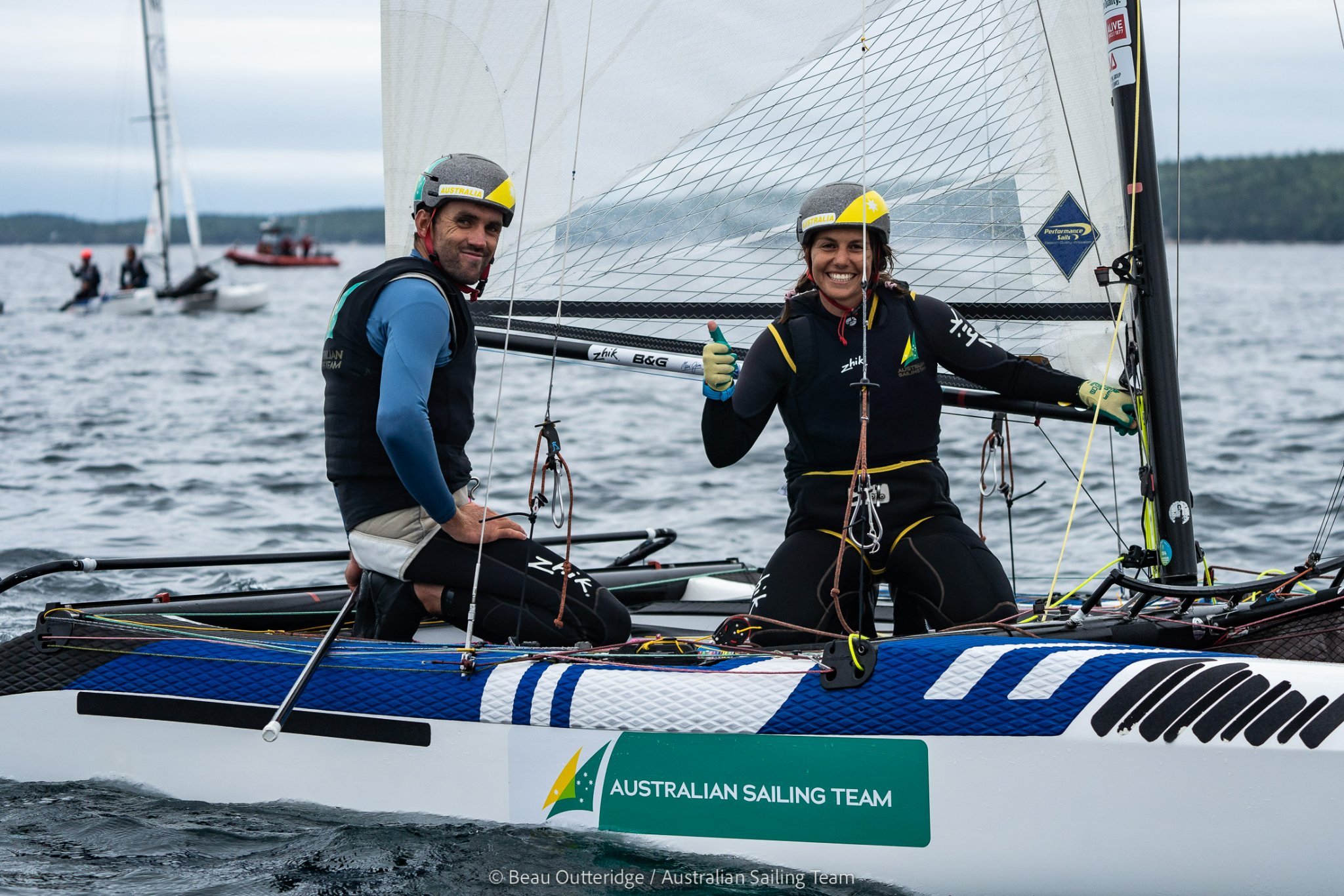 Jason Waterhouse and Lisa Darmanin. Photo: Beau Outteridge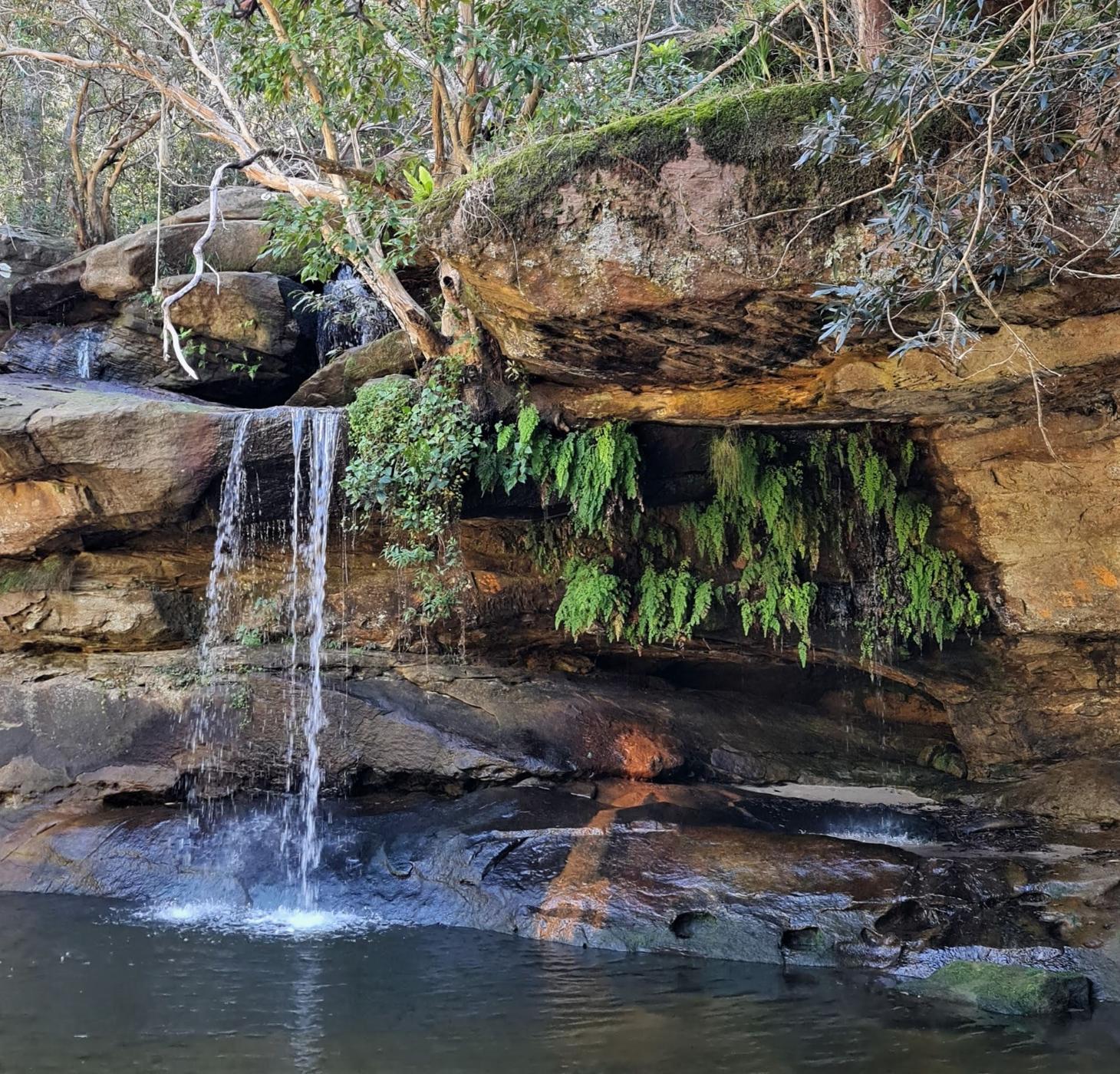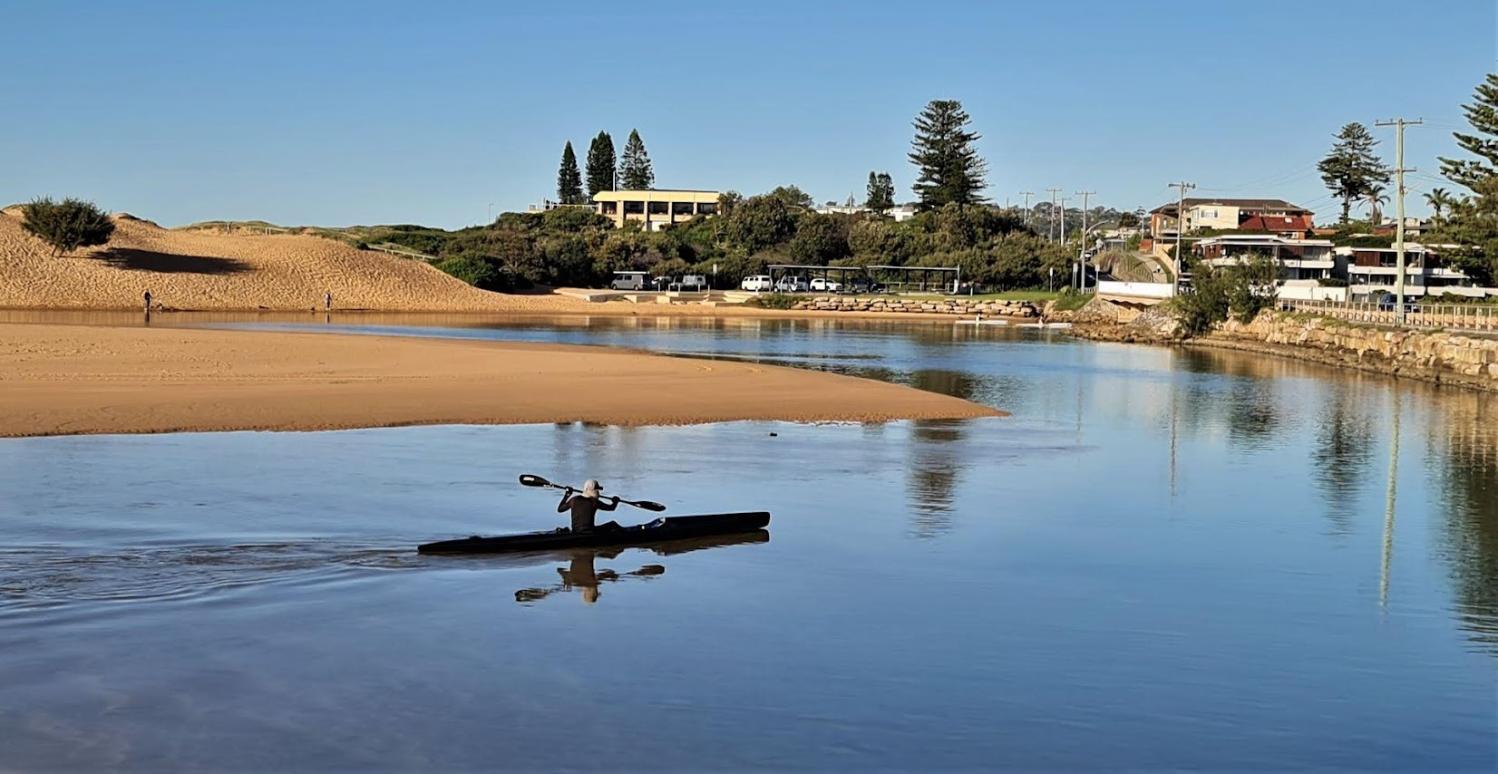 North Narrabeen in May 2023.Photo: Joe Mills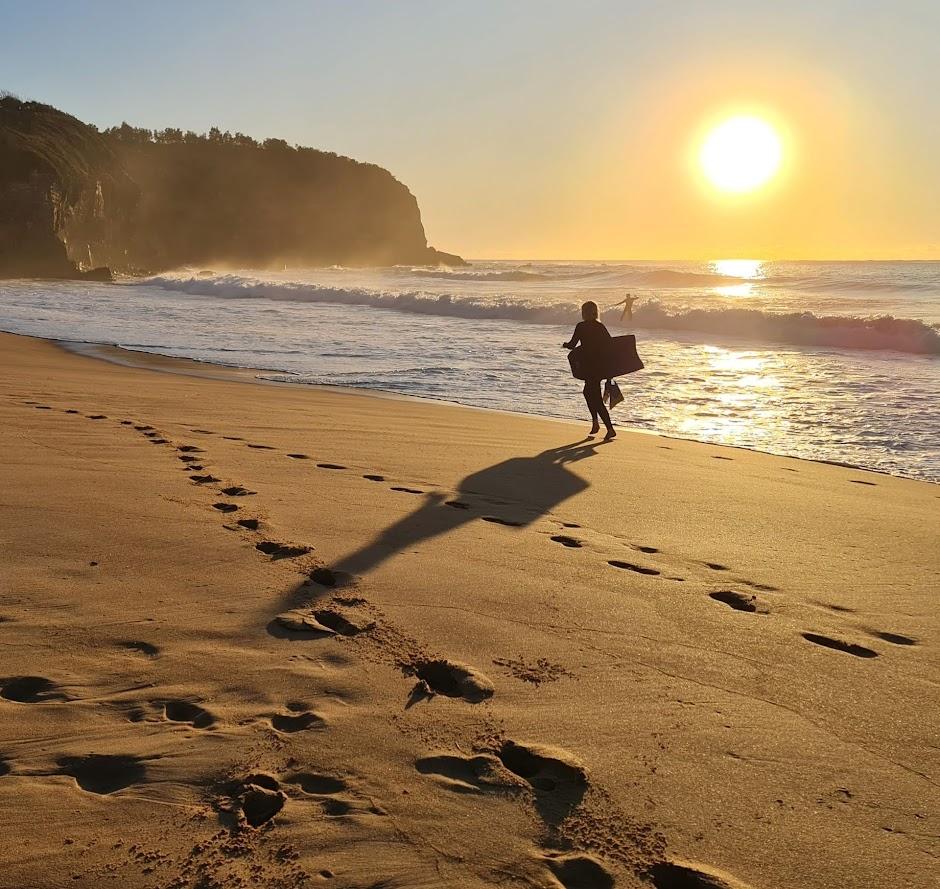 Turimetta at daybreak, May 2023. Photo by Joe Mills
Past Features Archives (pre 2014)
Pittwater Online News was selected for preservation by the State Library of New South Wales and National Library of Australia. This title is scheduled to be re-archived regularly.
Archived Issues (2014 on) may be accessed here: pandora.nla.gov.au/tep/143700
Past Issues are also listed on site on the Community News page, by month.