October 24 - 30, 2021: Issue 515
Local Tick Research Shows Rats And Rabbits Are Hosts-Carriers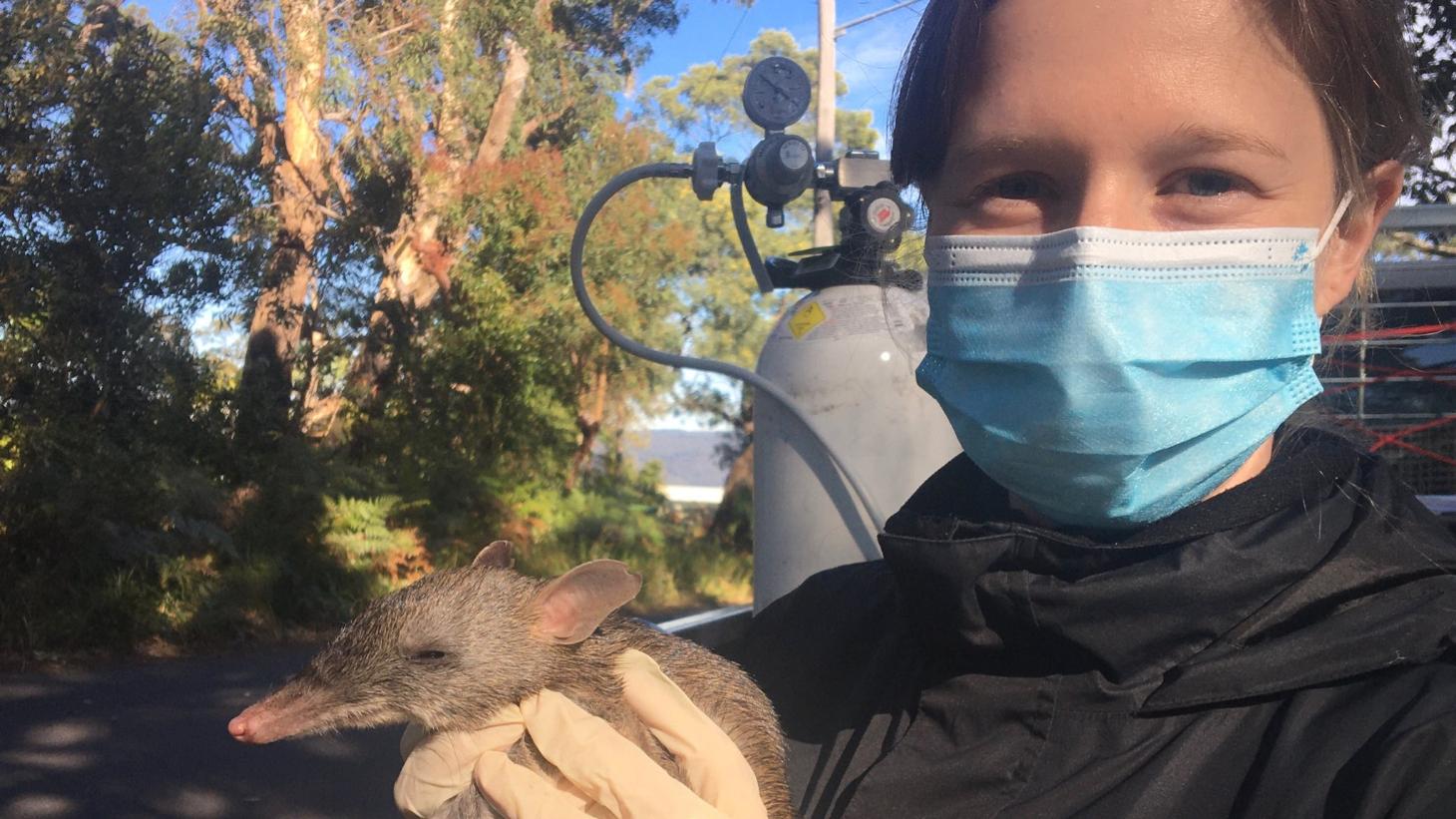 Casey Taylor with Bandicoot during study. Photo: Casey Taylor.
New research commissioned by the Northern Beaches Council has busted some urban myths about the main culprits spreading ticks from bushland to backyards on the Northern Beaches. Ph.D. Candidate at the University of Sydney, Casey Taylor, has found that introduced black rats are a primary host for ticks on the Northern Beaches.
Casey has spent the past couple of years collecting ticks from small mammals in urban areas around the Northern Beaches to understand which animals are hosting ticks, and how Northern Beaches residents and their pets are encountering ticks and wildlife in their backyards.
She found that although some other animals, including bandicoots, often carry more ticks per animal than black rats carry, there are more black rats and the rats are moving around more frequently, between the bush and backyards, and between different backyards, making them a more important host for the ticks.
Casey and her colleagues trapped then anesthetised animals – including rats, bandicoots, antechinus and possums – to minimise their stress, and counted and collected the ticks found on each animal.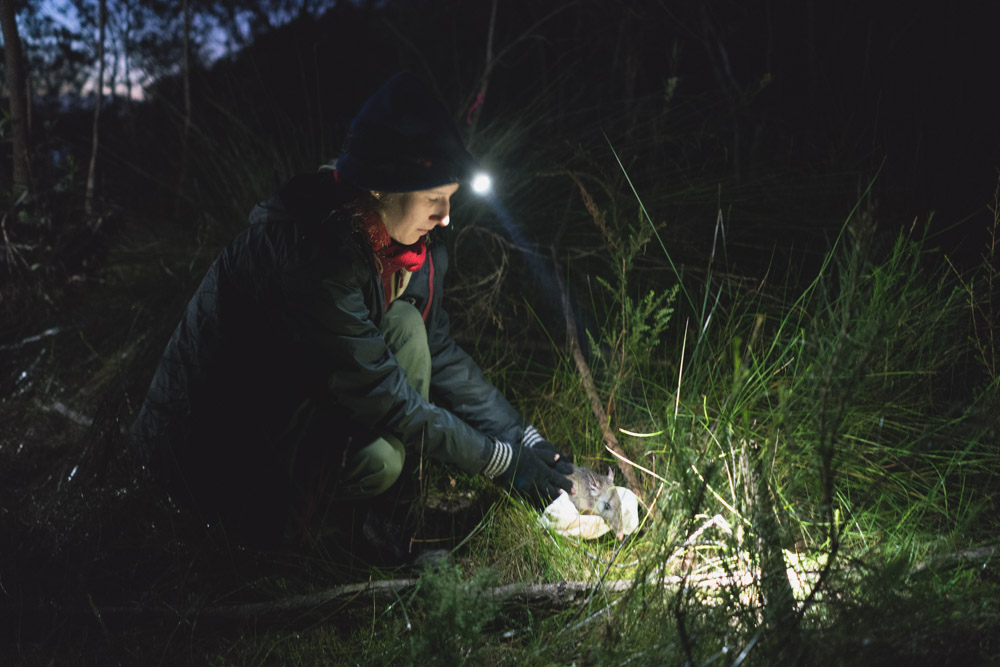 Casey Taylor returning bandicoot: CT image.
That enabled the team to determine which small mammals were important tick hosts. After the sampling was completed, the animals were allowed to recover and were then released back into the bush.
"We were using a range of techniques … cage traps to trap small mammals in backyards and adjacent bushland … and we set up infrared cameras to record different kinds of animals," Casey told Wendy Frew, host of Radio Northern Beaches show and podcast, The Coast.
"We found that, as suspected, bandicoots can carry lots of ticks but so do other animals. We found that animals such as introduced, non-native black rats and introduced rabbits can carry really high numbers of ticks," said Casey.
"For example, we have found rats with up to 70 ticks on them and rabbits with up to 300 of the [tick] larvae on them.
"At most sites across the Northern Beaches we found that black rats are far more abundant than bandicoots. So even though black rats were, on average, carrying less ticks than bandicoots carry, because there are so many of the rats they are still feeding a lot of ticks at a local level and playing an important role as tick hosts."
Cronulla's Connor O'Leary - Costa Rica's Brisa Hennessy Win 2021 Quiksilver And ROXY Pro France
India Robinson, Michel Bourez, Connor O'Leary, Brisa Hennessy. Credit: © WSL / Masurel
Capbreton / Hossegor / Seignosse, Landes, Nouvelle-Aquitaine - France
Saturday, October 23, 2021
Connor O'Leary (AUS) and Brisa Hennessy (CRI) have won the Quiksilver and ROXY Pro France, claiming victory in the Final bouts against Michel Bourez (FRA) and India Robinson (AUS) respectively, held in three-to-four foot surf at Culs Nus.
In the Men's Final, a pretty even first half of the heat saw Michel Bourez (FRA) and Connor O'Leary (AUS) exchange similar scores on the rights and lefts of Culs Nus with an advantage for the Australian. O'Leary pushed the Tahitian's requirement a touch higher with a good little left he punctuated with a clean straight air midway through the heat.
Unfortunately for the Frenchman, the rights that gave him his best scores so far had disappeared and the lefts clearly favoured O'Leary's forehand attack and air game. As the clock ran down, Bourez was unable to fight back and O'Leary walked away with the win in the Quiksilver Pro France.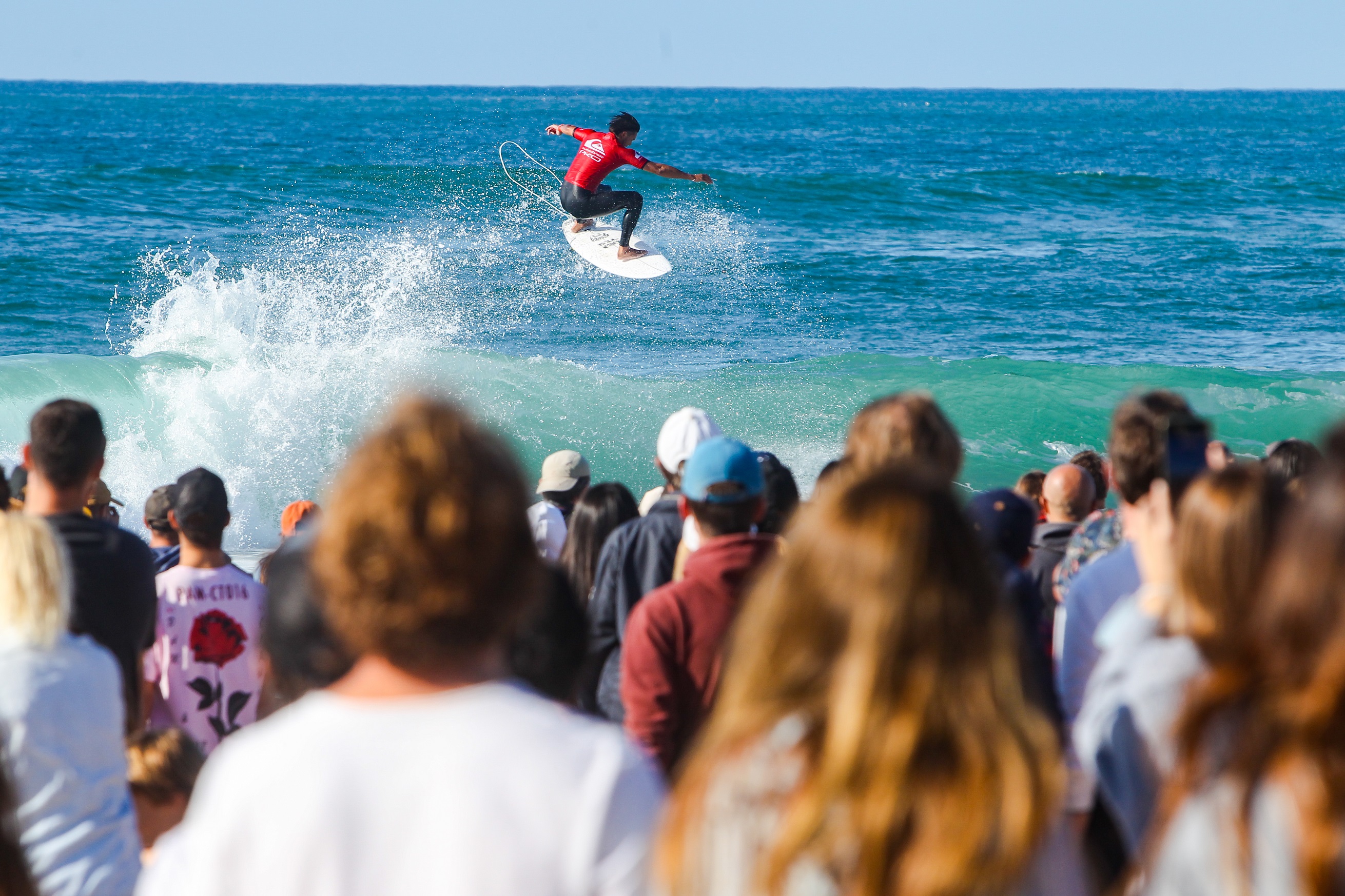 Connor O'Leary. Credit: © WSL / Masurel
"I feel amazing, it's been a huge day," O'Leary said. "I'm literally on top of the world right now and cramping up, can't wait to have a beer! I'll just really enjoy the afternoon with the lads, they've been incredibly supportive so we'll try to keep it up and finish the year strong!"
After a terrible start both in California and Portugal, the Australian from Cronulla needed something big in France and delivered with his first major win since Ballito in 2016. Today's 10,000 points moved him up 94 spots into 6th on the Challenger Series rankings and virtually within reach of a fourth season among the world's best in 2022.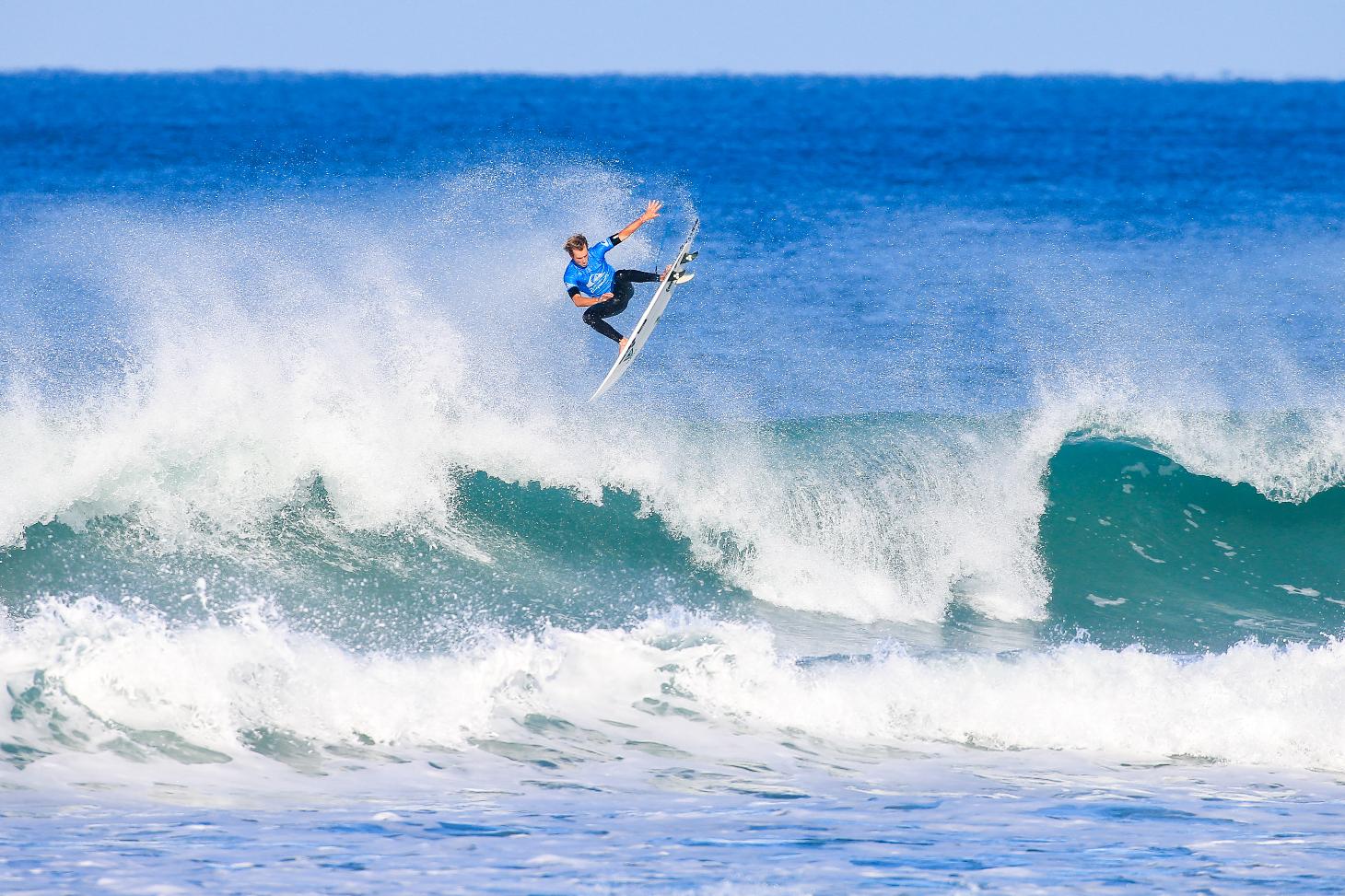 Former Narrabeen Sports High student Jordan Lawler getting some Air in France - ProFrance21. Credit: © WSL / Masurel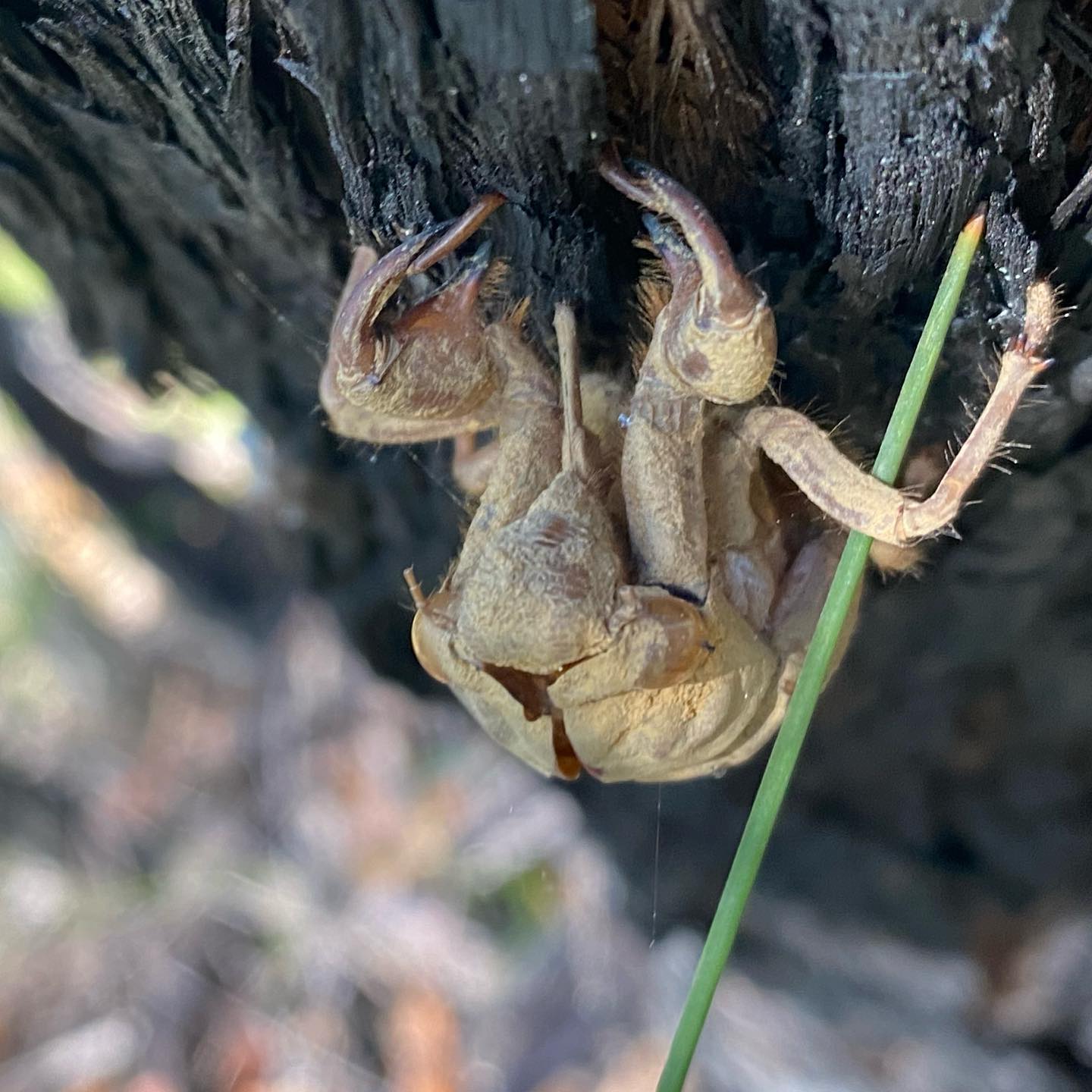 You know Summer is on the way when you find a Cicada Shell - photo by Selena Griffith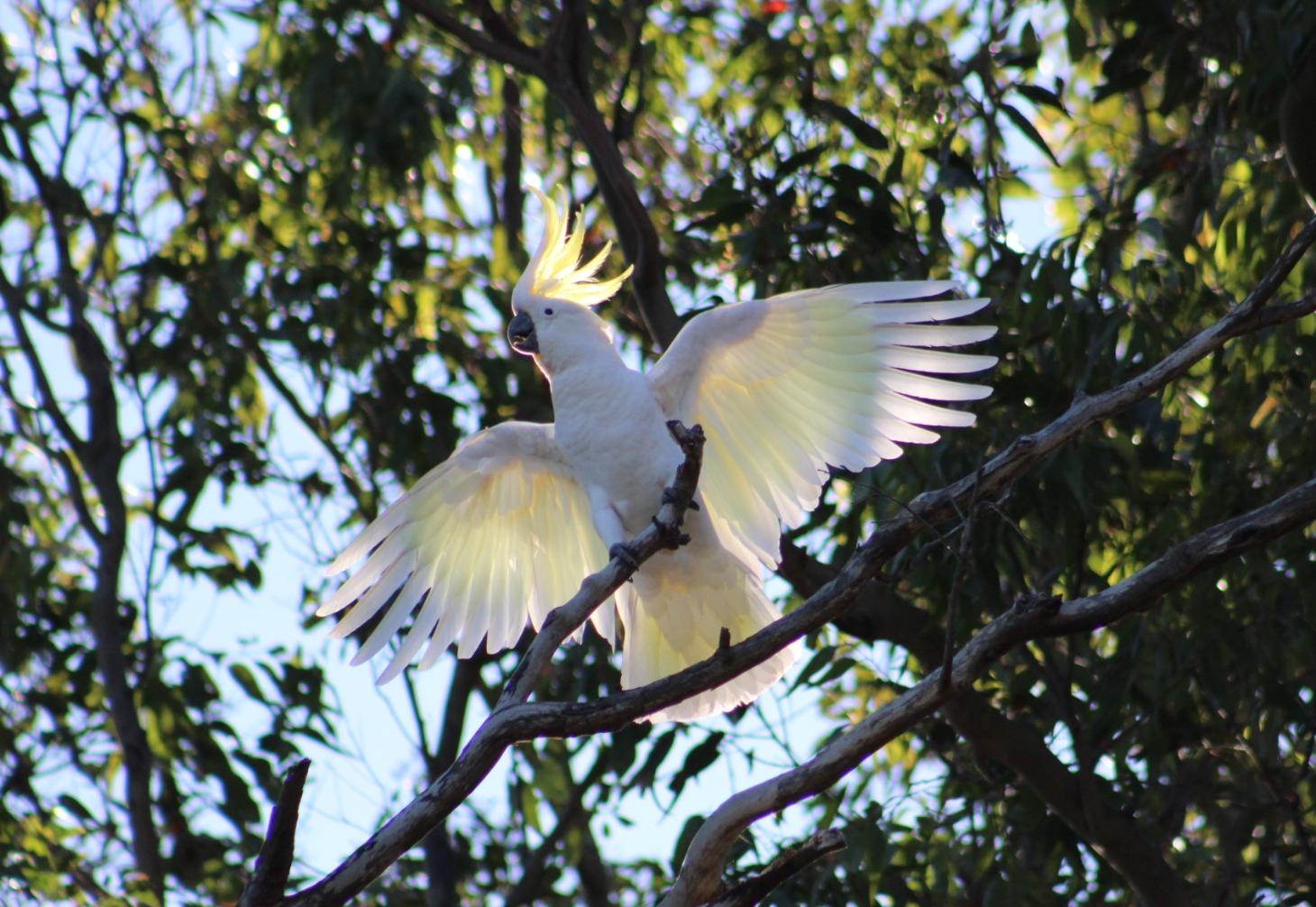 Pardon? I didn't quite hear that. Bird Week 2021 - photo by A J Guesdon
Past Features Archives (pre 2014)
Pittwater Online News was selected for preservation by the State Library of New South Wales and National Library of Australia. This title is scheduled to be re-archived regularly.
Archived Issues (2014 on) may be accessed here: pandora.nla.gov.au/tep/143700