October 24 - 30, 2021: Issue 515
Local tick research shows rats and Rabbits are hosts-carriers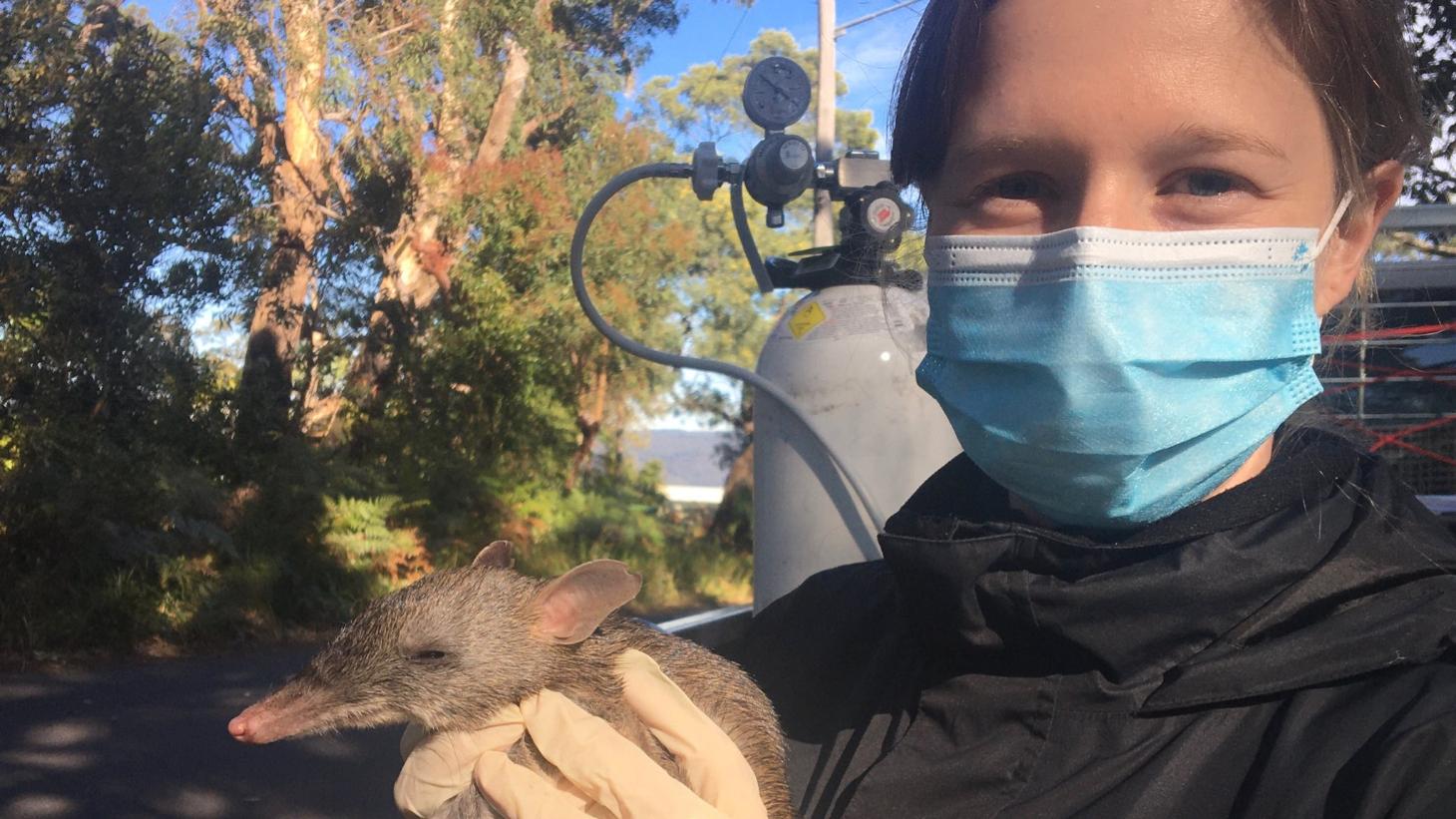 Casey Taylor with Bandicoot during study. Photo: Casey Taylor.
New research commissioned by the Northern Beaches Council has busted some urban myths about the main culprits spreading ticks from bushland to backyards on the Northern Beaches. Ph.D. Candidate at the University of Sydney, Casey Taylor, has found that introduced black rats are a primary host for ticks on the Northern Beaches.
Casey has spent the past couple of years collecting ticks from small mammals in urban areas around the Northern Beaches to understand which animals are hosting ticks, and how Northern Beaches residents and their pets are encountering ticks and wildlife in their backyards.
She found that although some other animals, including bandicoots, often carry more ticks per animal than black rats carry, there are more black rats and the rats are moving around more frequently, between the bush and backyards, and between different backyards, making them a more important host for the ticks.
Casey and her colleagues trapped then anesthetised animals – including rats, bandicoots, antechinus and possums – to minimise their stress, and counted and collected the ticks found on each animal.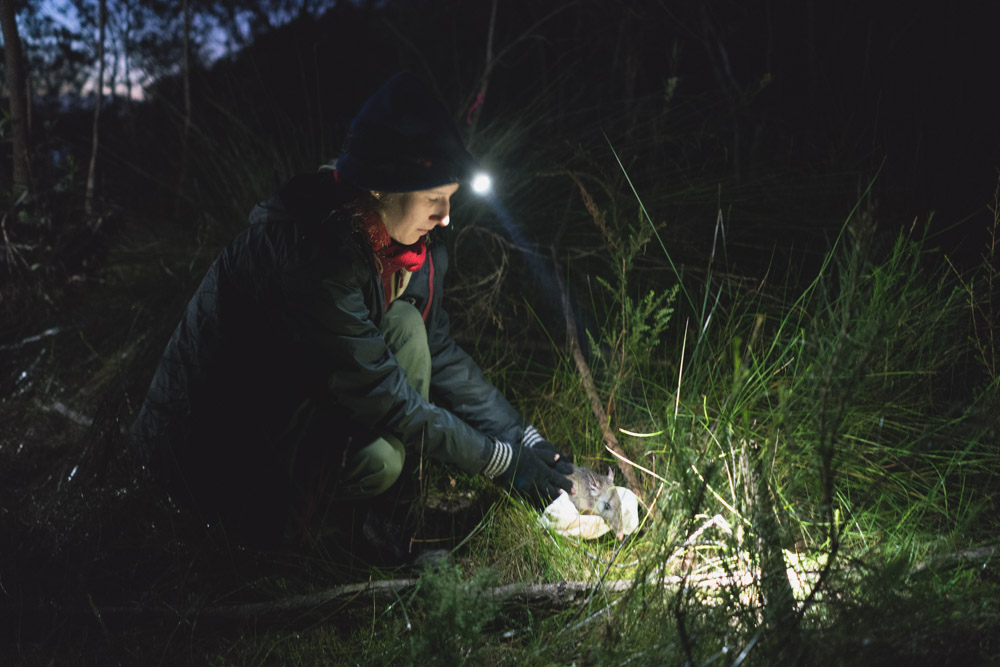 Casey Taylor returning bandicoot: CT image.
That enabled the team to determine which small mammals were important tick hosts. After the sampling was completed, the animals were allowed to recover and were then released back into the bush.
"We were using a range of techniques … cage traps to trap small mammals in backyards and adjacent bushland … and we set up infrared cameras to record different kinds of animals," Casey told Wendy Frew, host of Radio Northern Beaches show and podcast, The Coast.
"We found that, as suspected, bandicoots can carry lots of ticks but so do other animals. We found that animals such as introduced, non-native black rats and introduced rabbits can carry really high numbers of ticks," said Casey.
"For example, we have found rats with up to 70 ticks on them and rabbits with up to 300 of the [tick] larvae on them.
"At most sites across the Northern Beaches we found that black rats are far more abundant than bandicoots. So even though black rats were, on average, carrying less ticks than bandicoots carry, because there are so many of the rats they are still feeding a lot of ticks at a local level and playing an important role as tick hosts."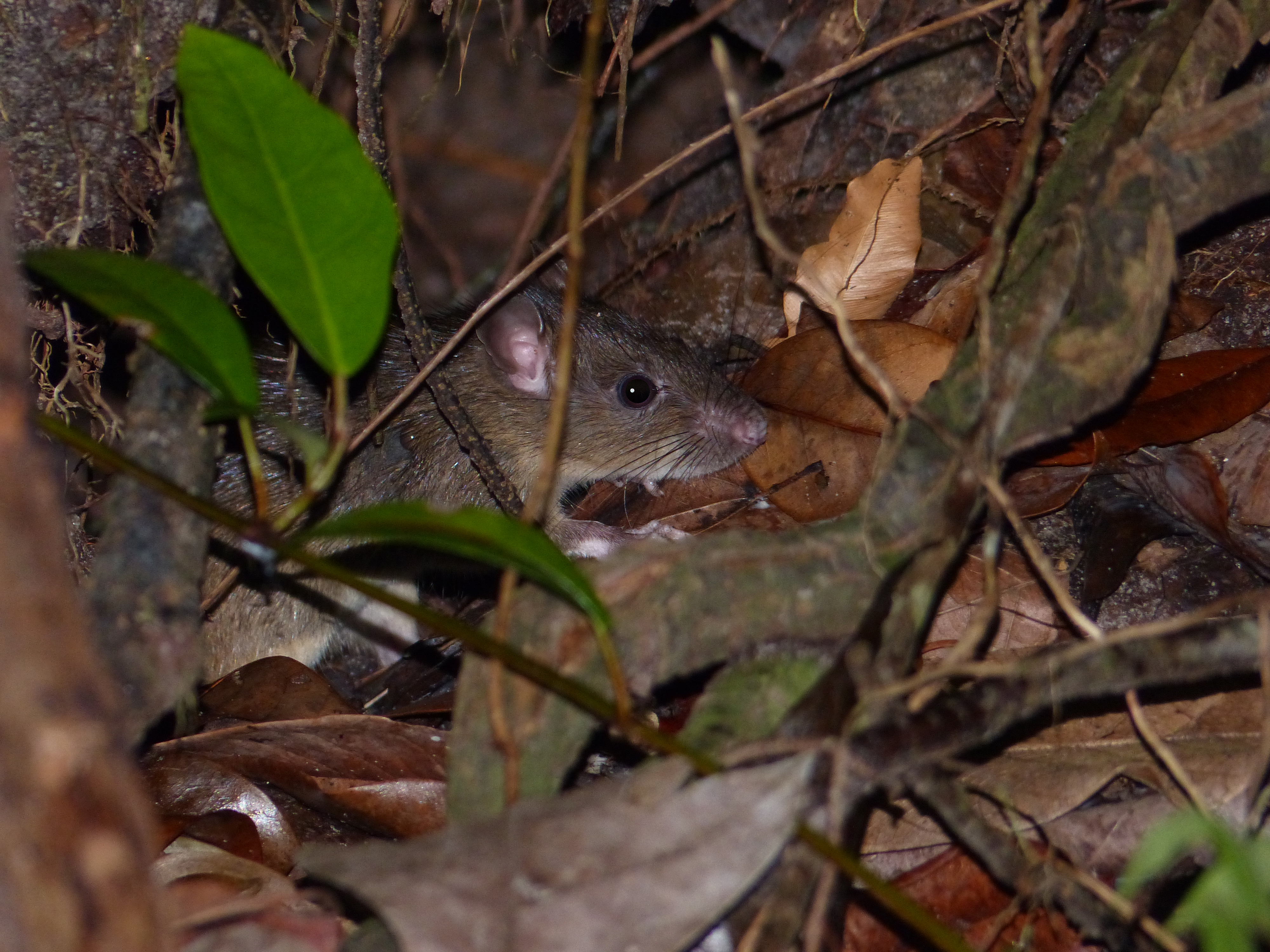 Black Rat (Rattus rattus). Photo: Bernard Dupont

Ticks are increasingly problematic in urban areas around the globe. In Australia, concerns about bandicoots hosting ticks and exposing residents to the risk of tick bites is driving ill-informed human-wildlife conflict, according to Casey, who warned residents against catching backyard bandicoots and releasing them elsewhere.
Not only will that cause stress to the bandicoots, but it will not solve the tick problem, she said.
"You may move that one bandicoot but there could be five black rats in your backyard that you don't know about that are carrying ticks so that might solve your problem. Or a new bandicoot might just move in," she said.
Casey's research has two important practical outcomes: first, it will help land managers make informed decisions about how to best manage ticks at the landscape scale and secondly, it will help the public understand the true role of different urban wildlife in tick encounters.
To hear more about Casey's research tune in to The Coast at 11am on Friday 29 October on Radio Northern Beaches (88.7/90.3FM), streaming live on www.rnb.org.au and on TuneIn Radio, and free and on demand at www.mixcloud.com/TheCoastRNB
Readers can also visit Casey Taylor's website for more insights into this research, at: caseyltaylor.github.io
Collecting ticks from wildlife hosts: Warriewood Wetlands
published by Casey Taylor, September 24, 2021