February 28 - March 6, 2021: Issue 485

Avalon Place Plan Open For Feedback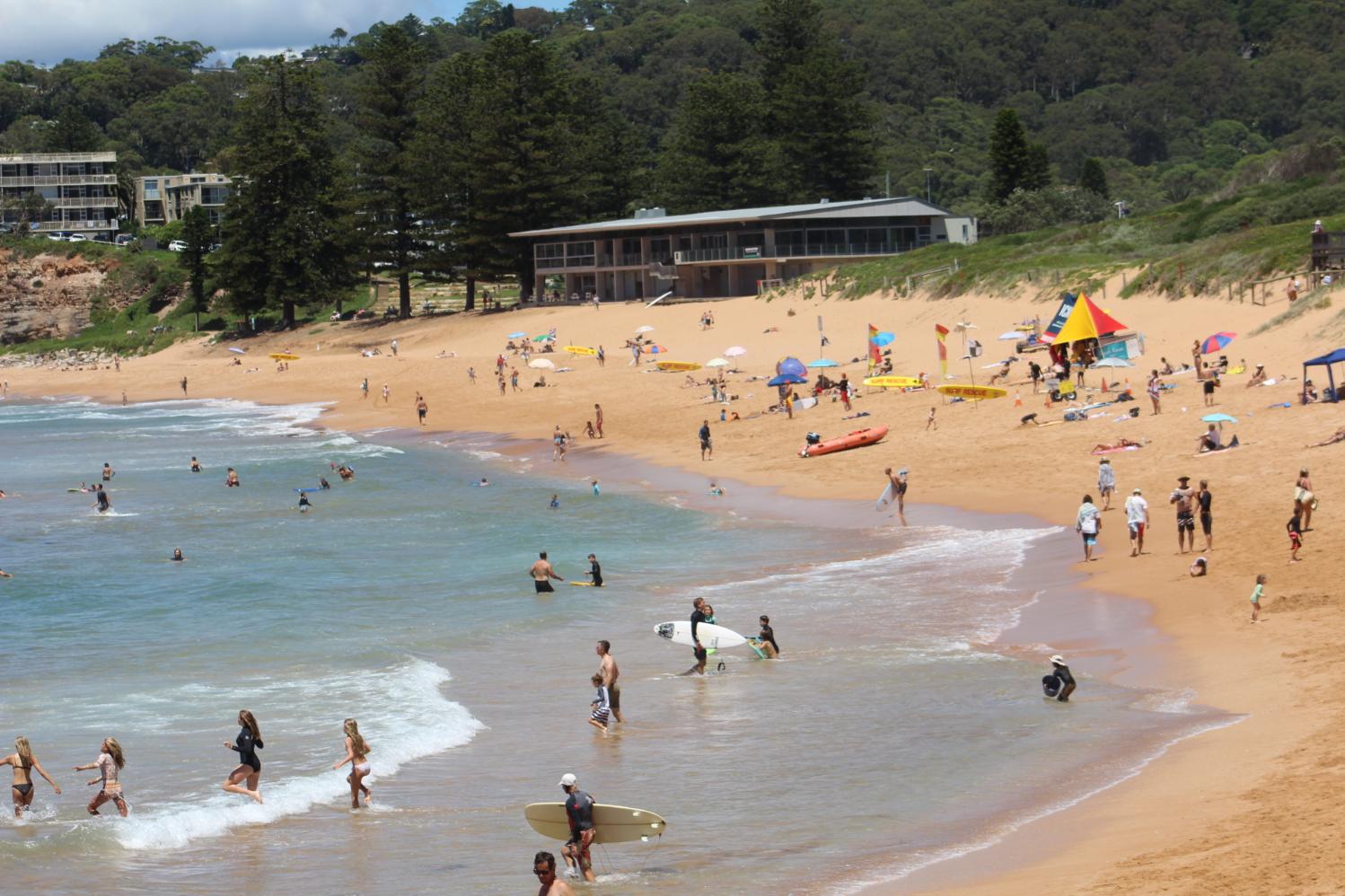 Council's Local Housing Strategy, extended in feedback until March 7th, and as required by the State Government under the Greater Sydney Commission plans to meet projected future housing needs, provides context for the now open for comment Avalon Place Plan.
Council recently published 'Myth-busting the Local Housing Strategy', that lists Council's initial responses to some of the issues that have been raised so far.
Recently Council closed submissions for the Destination Northern Beaches draft plan, which is Council's five-year strategic plan for future growth in our visitor economy. This also feeds into context for the Avalon Place Plan.
Council's documents explains that ''the DMP supports Council's desire to create a vibrant local economy and will respond directly to the Northern Beaches Community Strategic Plan 2018-2028 goal 'to enhance and extend opportunities for a sustainable tourist economy throughout the Council area.'
It also responds to a requirement of the Greater Sydney Commission's North District Plan to prepare plans for tourism and visitation.
Council states it is committed to developing a best-practice framework that has sound strategic alignment to Destination NSW's State-wide Destination Management Plan (Feb 2019), NSW Government's Visitor Economy Industry Action Plan 2030 …''
Council's Northern Beaches Public Space Vision and Design Guidelines (draft) are also part of that bigger required response picture and were placed on public exhibition from October to November 2020 and will form part of what's discussed at the March 2021 Council Meeting according to that webpage.
They are all part of one bigger picture – or vision.
The My Place: Avalon draft Avalon Beach Place Plan stated aims are to
enhance community spaces and streets
create active and lively places to meet, gather and relax
improve connections for pedestrians, cyclists and cars
provide new facilities for young people.
Submissions close Sunday 16 May 2021, leaving plenty of time to go through the details. Documents are available at: yoursay.northernbeaches.nsw.gov.au/avalon
This consultation signals that Council have commenced what they are calling 'My Place', a place planning approach to planning, design and management of local town centres. Avalon Beach is the first to undergo the 'My Place' planning process, so is relevant to all our Readers from outside Pittwater too.
There are three main elements presented in the Draft Plan
The Village Hub
Coastal Fringe
Southern Gateway
The Avalon Preservation Association (APA) has the following comments to offer;
Avalon Preservation Association has been involved throughout NBC's Community Reference Group process in the development of this Plan and previously.

While we have been disappointed at the level of stakeholder participation we are pleased to see the draft plan now going on public exhibition to May 16.

We are also pleased that this will include an alternate cycle plan for the Avalon area which was prepared by APA and supported by the Palm Beach/Whale Beach and Clareville /Bilgola resident groups.

We have pressed for major works, including new paving and street lighting, to be given priority and urge everyone to consider their preferences for what should be done and when.

We do not support the terracing of the South Avalon headland behind the bus stop and believe this should remain a natural grassy slope also, excluding a concrete path as part of the Coastal Walkway.

As part of the trial of a pedestrian friendly area in Old Barrenjoey Road near the Recreation Centre we are pressing for the entry to the carpark to be moved to alongside the present exit to improve traffic flow and the safety of pedestrians.

We encourage everyone to get involved as it is a unique opportunity to create and to keep the type of village area we want.

The APA (Avalon Preservation Assoc.), CABPRA (Clareville/Bilgola Plateau Residents Assoc.) and PBWBA (Palm Beach/Whale Beach Assoc.) have recently met at length to discuss the current proposed NBC Avalon Bike Plan, pertaining to Avalon Beach village (as mapped out within the proposed Northern Beaches Bike Plan).

As the three major residents' groups, whose members rely on Avalon village, we strongly believe that the current NBC proposed bike plan has significant drawbacks and would like to suggest a viable alternative. All three groups are very supportive of cycling, but none support the NBC bike plan in its current form ie. constructing a separated bike path on Old Barrenjoey Road and Avalon Parade, and the necessity of bikes using the four way central intersection.

We feel the NBC bike plan is problematic as it adds more fast moving traffic to already existing intersection issues. It is well documented that bike lanes speed up traffic and give an expectation of priority to road users. It has always been a goal of planning for Avalon to give priority to pedestrians and this must be maintained. It is also environmentally insensitive with regard to removing street trees, excessively expensive, and it takes the focus away from our informal, pedestrian-oriented village, especially in light of NBC's encouragement for restaurants to extend dining opportunities onto footpaths due to Covid. It is also unnecessarily complex and overly engineered.

We submit below our preferred alternative proposal, which is fully supported by our three associations. It utilises the Avalon laneways to feed bike riders from the main pathways on the outskirts of Avalon and funnels them through Avalon village to the shops, or to Avalon Public School. This alternative plan optimises the under-utilised laneways, features reduced speed limits and, unlike the current NBC plan, requires little in the way of major roadworks, tree removals or parking changes, to achieve a safer, cheaper and more pedestrian/cyclist-friendly outcome.
Those PDF's are loaded below for the residents and APA, CAPBRA and PBWBA members. Simply click on them and read or 'save as' on your own device.
The Village Hub
The Avalon Place Plan Draft lists in dot points many aspects that have already been successfully enhancing the enjoyment and vitality of the commercial centre for years – arts programs and arts events, market days, street music, street hosted dining experiences.
It is the intersection design that will interest most. Here it is proposed to turn this into a temporary one way south bound shared zone of Old Barrenjoey Road north (between Avalon Parade and the entrance to the supermarket car park) and to establish that for a trial period (minimum of six months).
The document states that during pop up consults 28% of the community feedback received strongly supported a pedestrian plaza for this space, followed by a shared zone getting 18%. As there are a number of traffic movement and distribution challenges for the road network associated with a pedestrian plaza the preference from a traffic perspective is a shared zone.
At the intersection, and surrounds, improvements proposed include a lower speed for vehicles as well as traffic calming methods. The design drawing also shows removal of car parks, a shift to east for one of the crossings and the widening of some footpaths: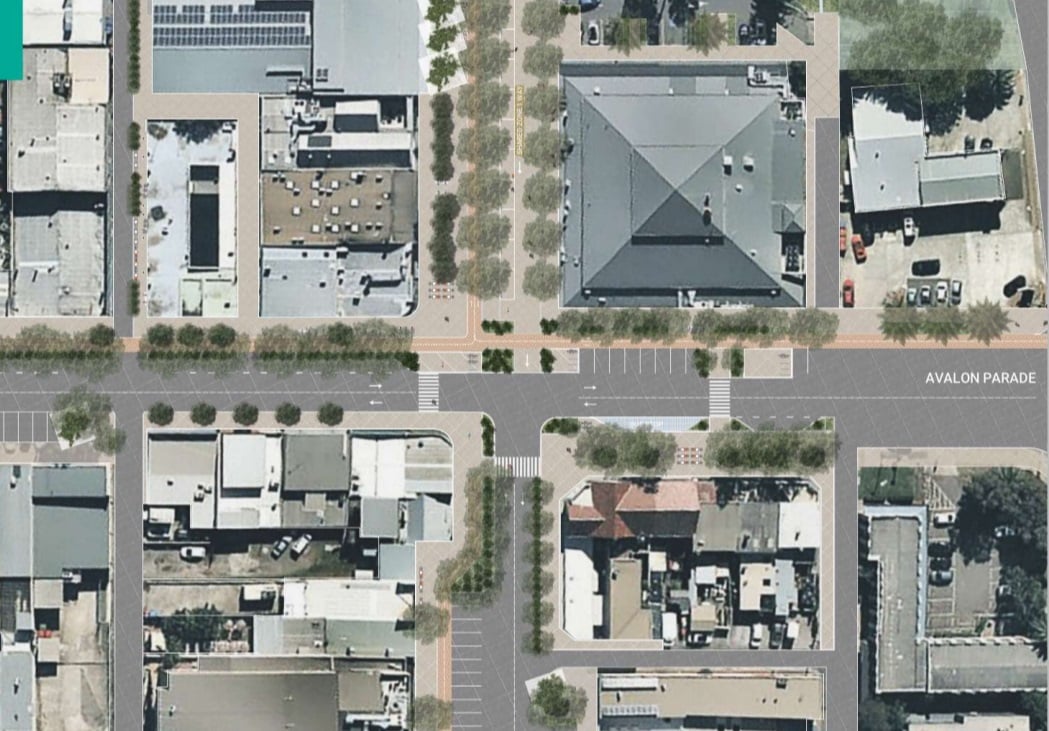 For Dunbar Park there are proposals to erect a shelter for shade and weather protection which could also be used as an arts and performance venue, to take down the fence between the Avalon Rec. Centres' rear outdoor area and the green space and to redesign Patterson Lane. That is slated for a 3-5 years timeframe from acceptance of the Draft and costed at 'High ($500,001 - $5,000,000)'.
2021 Mad Mex Maroubra Pro.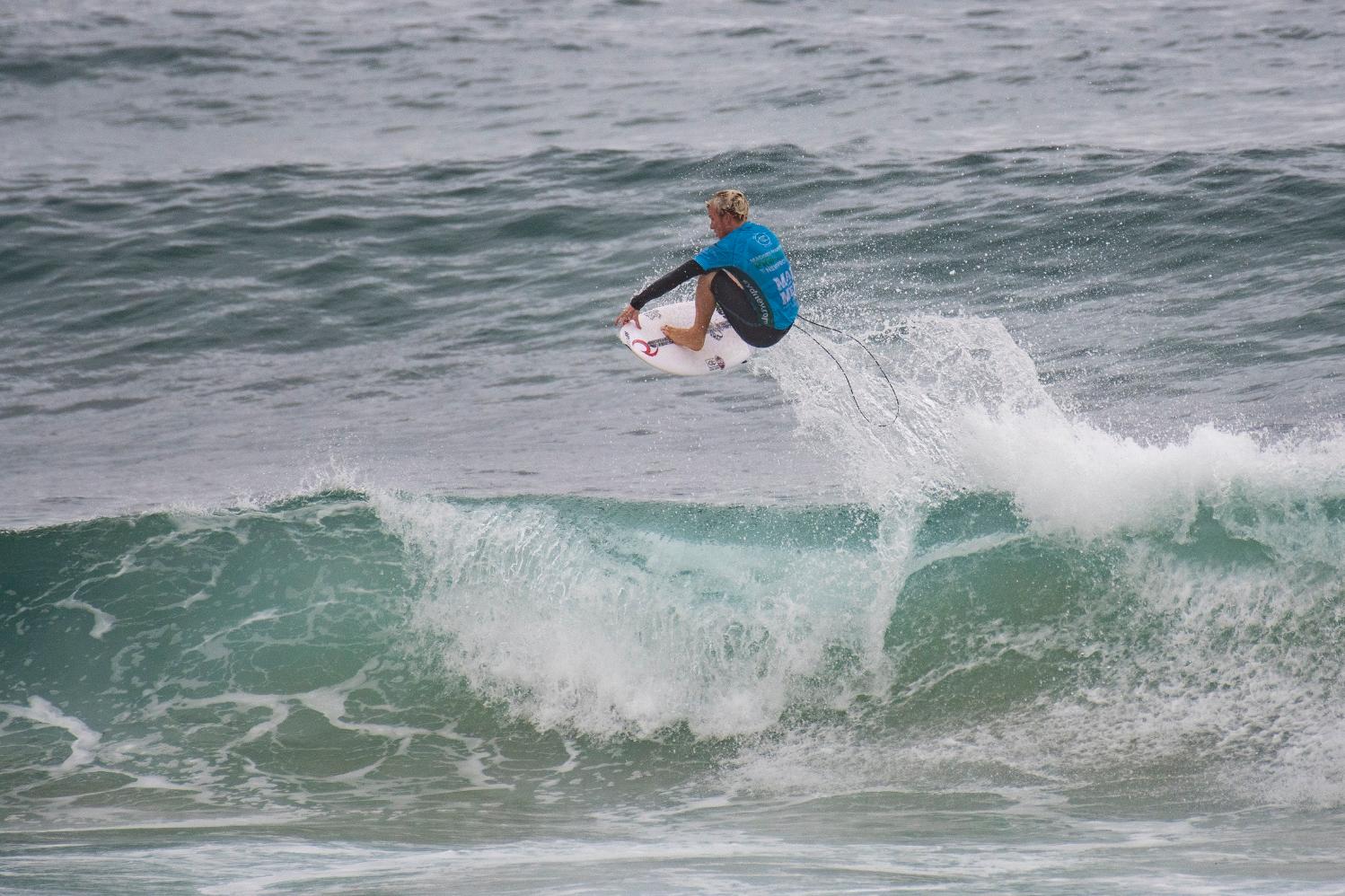 Dylan Moffat
-
Photo by Ethan Smith/Surfing NSW
The 2021 Mad Mex Maroubra Pro World Surf League (WSL) Qualifying Series (QS) 1000 rated event saw a gigantic day of surfing on Saturday February 27th, with the top-seeds doing battle in fun two-to-three foot conditions.

Current WSL world number three, Sally Fitzgibbons donned a competitive rashie for the first time since the 2020 Maui Pro presented by ROXY at Pipeline and showed that her skills remained as sharp as ever as she demolished her way through the heat. Fitzgibbons found a handful of punchy righthand shorebreaks in the exchange, smashing some beautiful snaps and carves to finish the heat with a decent 12.35 two wave heat total. Fitzgibbons will now face Anne Dos Santos, Sage Goldsbury and Kirra-Belle Olsson in the first heat of the day tomorrow.
"I found it really exciting to be coming into this event," said Fitzgibbons. "I think I put pressure on myself to implement the things I have worked on in my training and have put my attention on things that are down the track, like the Olympics, working on boards and things like that. But these 20-minute heats in smaller surf is the training I think I need to test myself and move forward. Hopefully I can keep making more heats tomorrow."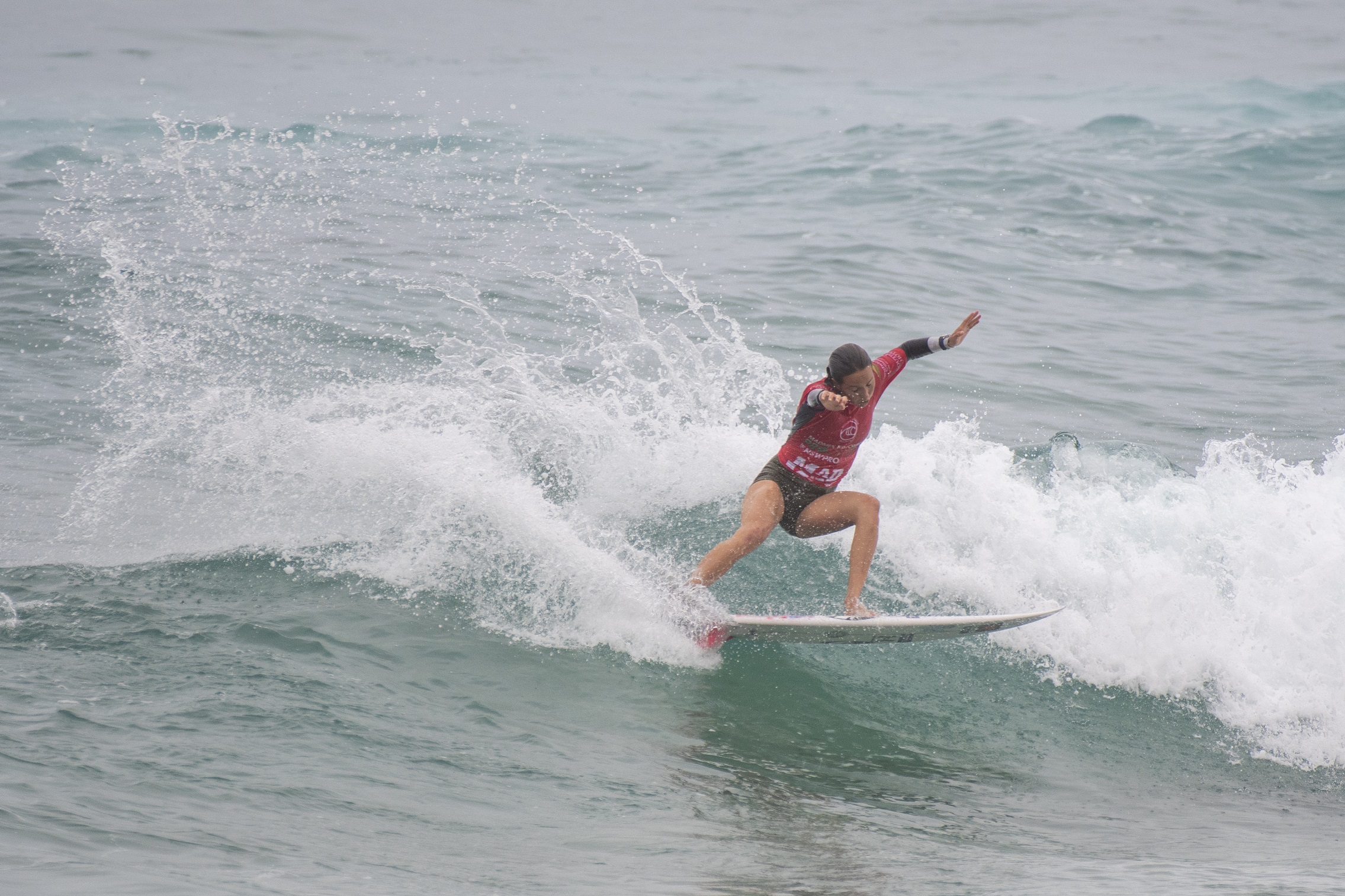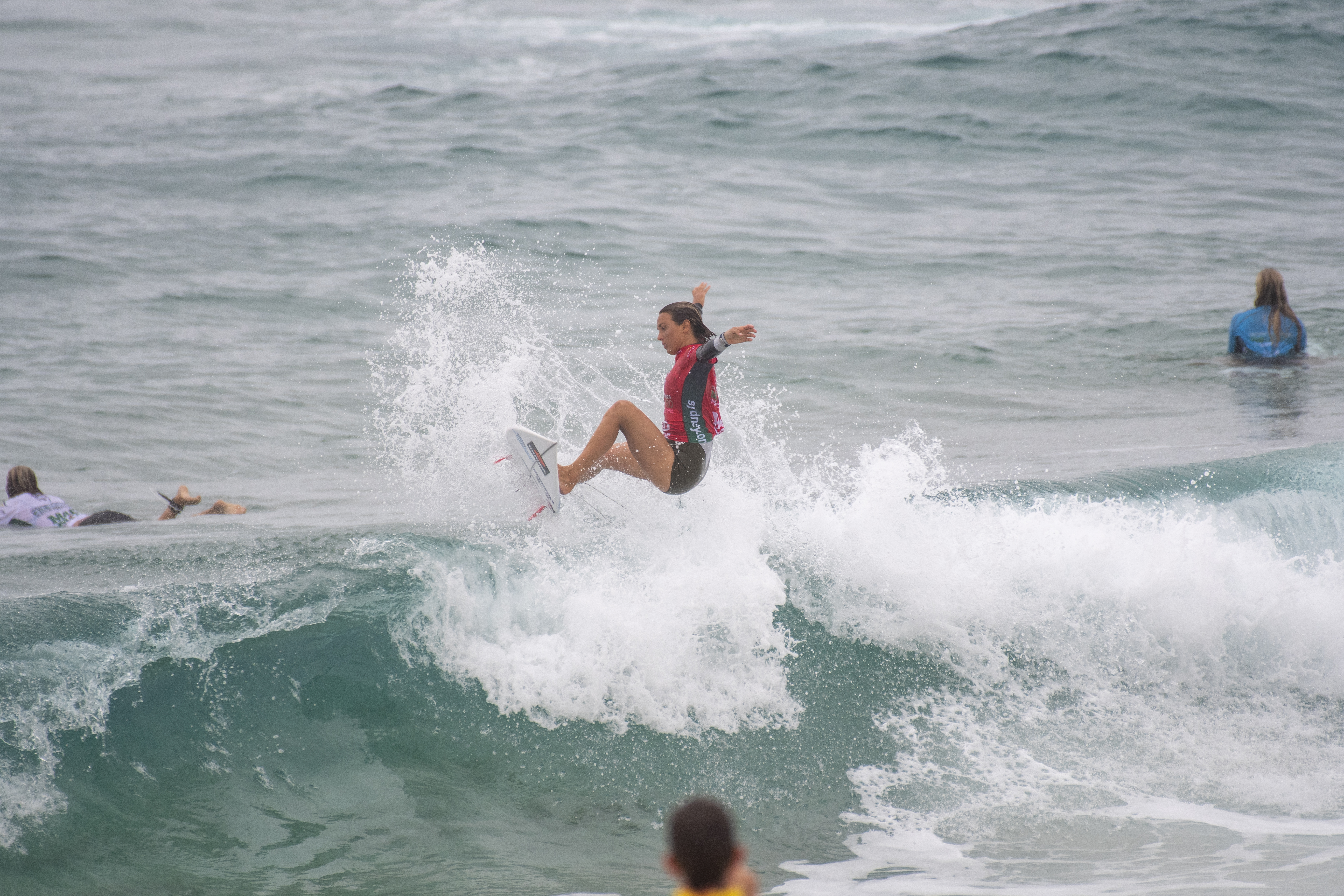 Sally Fitzgibbons - Photos by Ethan Smith/Surfing NSW

Kirra-Belle Olsson showed that she'd be one to watch in later rounds and when she utilises her local wildcard at the upcoming Sisstrevolution Central Coast Pro. Olsson opted to hunt down a series of playful lefthanders in the heat which were duly rewarded with a 12.00 two-wave heat total.
"I feel like I've been surfing well and a lot of my training is paying off," said Olsson. "I've also found that staying busy is key in conditions like this as you could get lost out there pretty easily and miss certain opportunities. I've been really excited on competing lately and I honestly can't wait to surf in my next heat."
Be Brave Art Space Re-Opens With 'The Nature Of Things'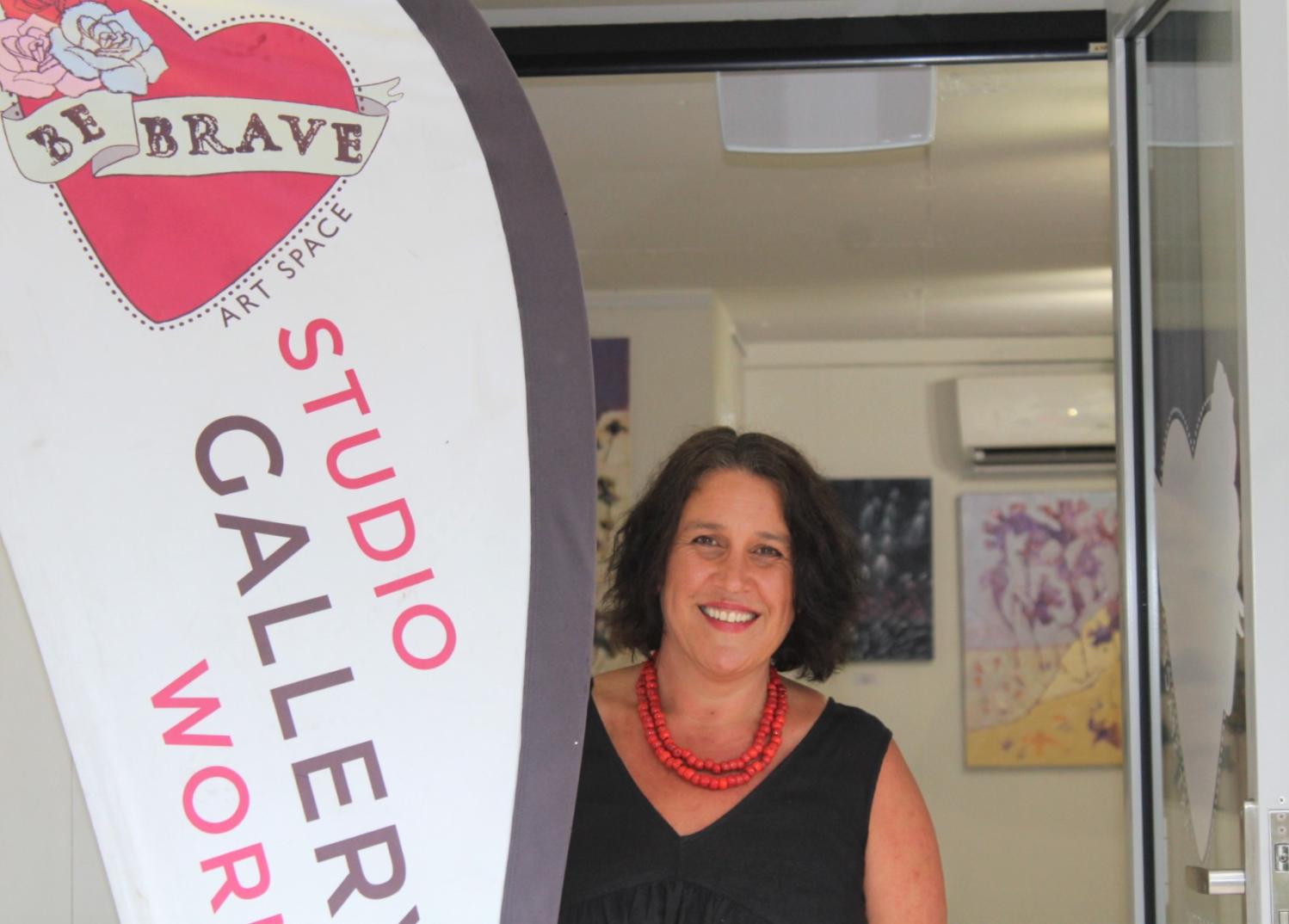 Tina Berkeley, Founder and Curator of the Be Brave Art Space, reopened. A J Guesdon photo.
The Pittwater Artist of the Month for March 2021 is actually 7 Artists in two Group exhibitions at the Be Brave Art Space, now re-opened after a Summer 'hiatus' and ready to share some great works from brilliant Painters.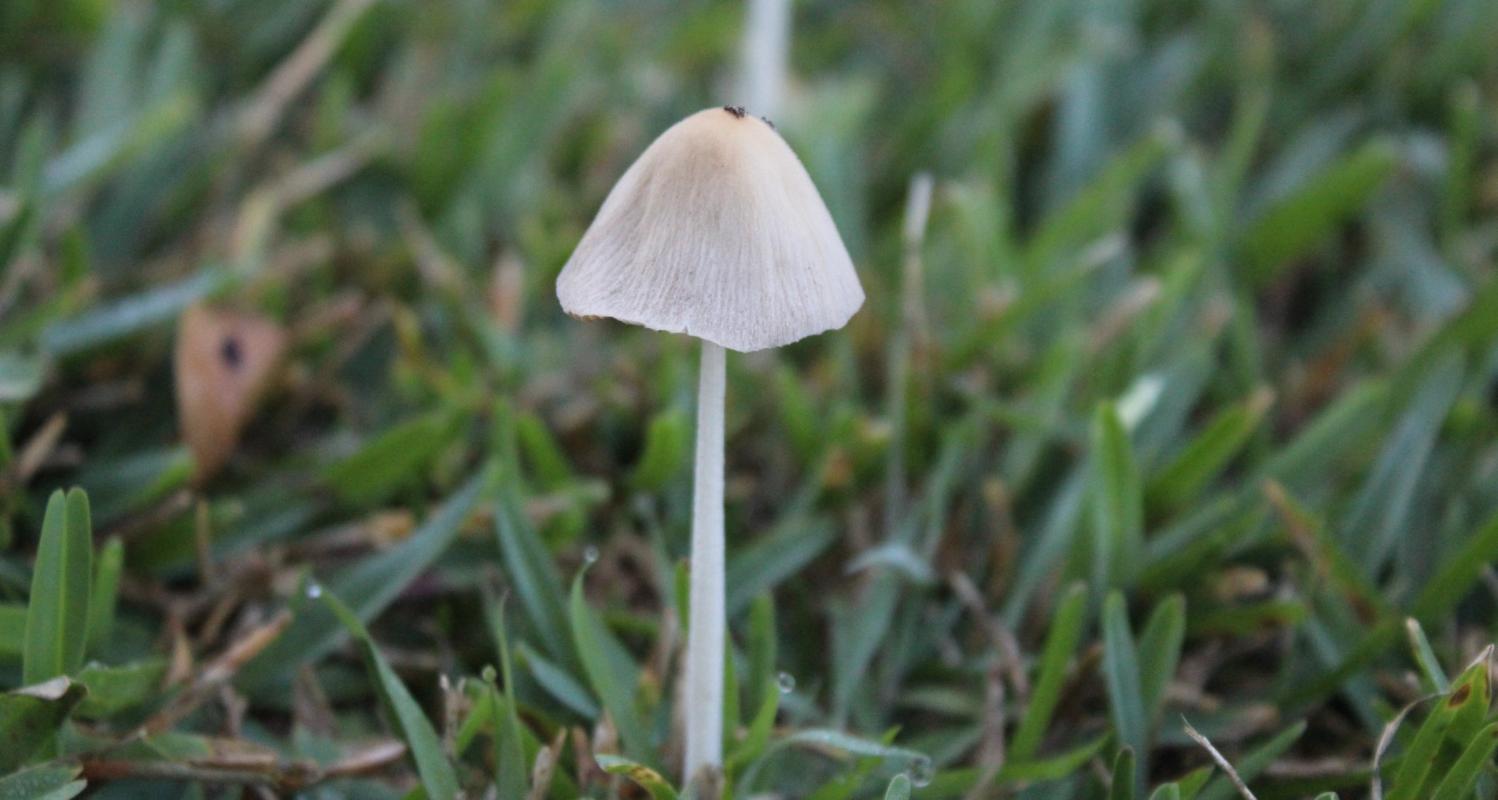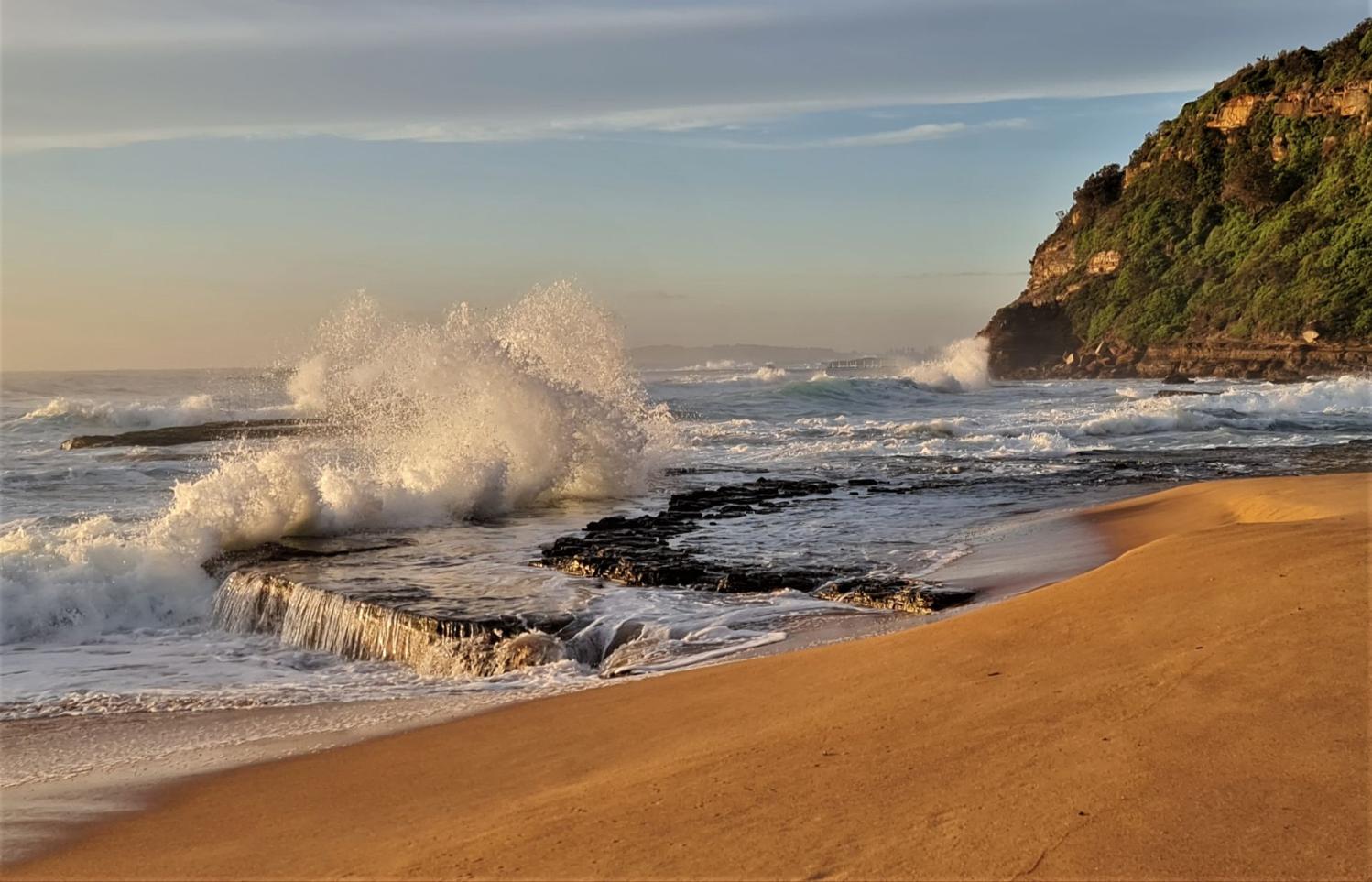 Sunrise at South Turimetta Beach, February 2021 - photo by Joe Mills.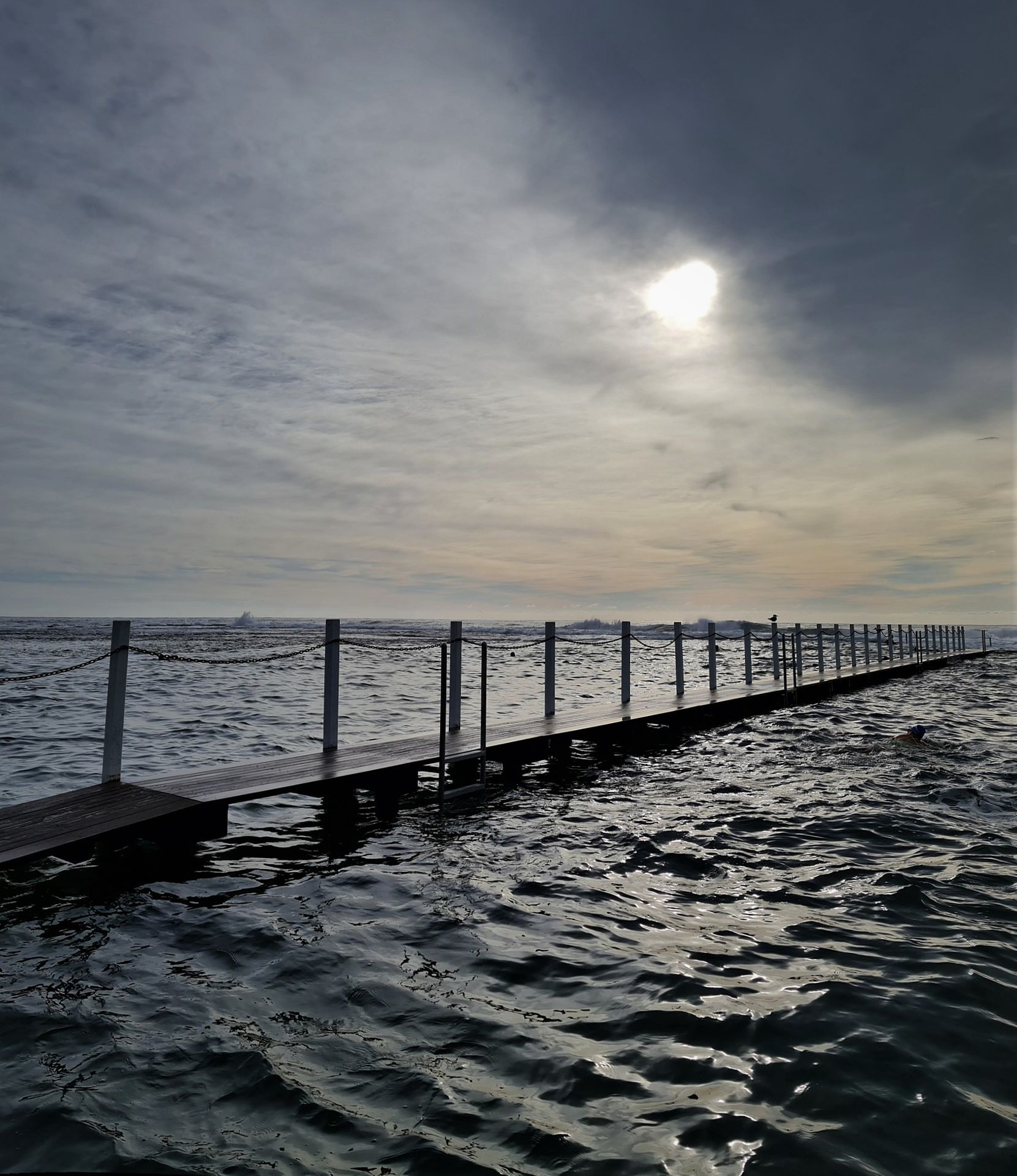 High Tide at Narrab
een Rock Pool February 2021 - photo by Joe Mills.
Past Features Archives (pre 2014)
Pittwater Online News was selected for preservation by the State Library of New South Wales and National Library of Australia. This title is scheduled to be re-archived regularly.
Archived Issues (2014 on) may be accessed here: pandora.nla.gov.au/tep/143700