January 26 - February 1, 2020: Issue 435

Australia Day 2020 Honours List: Michael Mannington OAM - 'For Service To The Community Through A Range Of Organisations'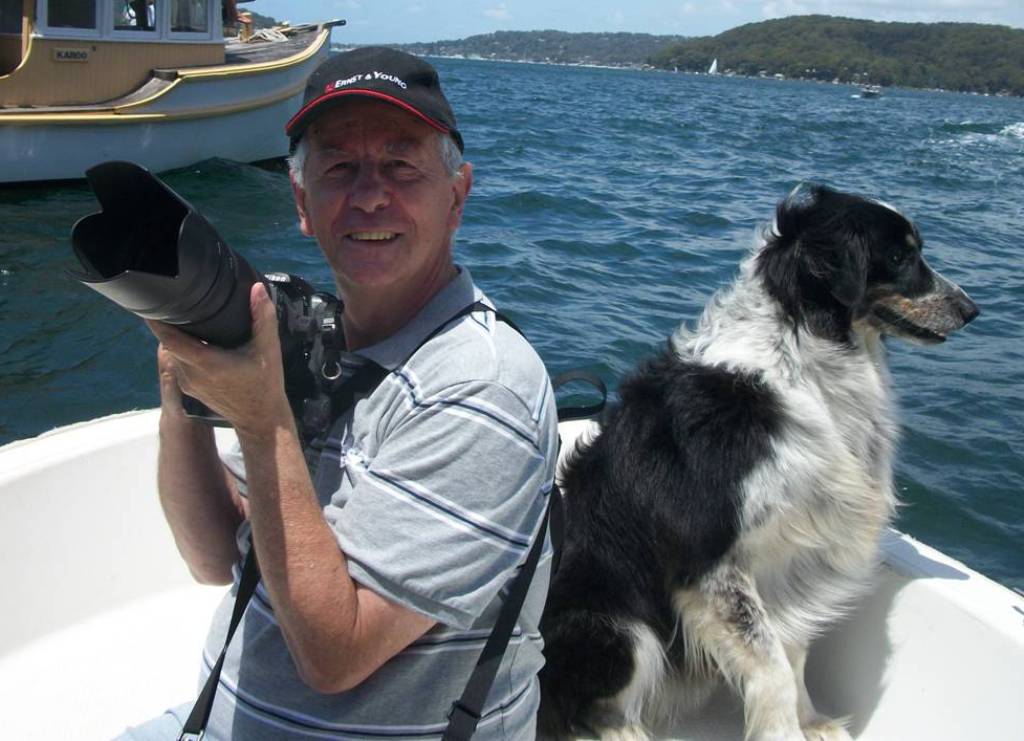 Michael Mannington OAM at the Woody Point Yacht Club's 2013 Putt Putt Regatta, 'messing about in boats'.
On January 26th 2020, the Governor-General and Chancellor of the Order of Australia, His Excellency General the Honourable David Hurley AC DSC (Retd), announced 1099 awards in the 2020 Australia Day Honours List.

Included in the list are:
837 recipients of awards in the General Division of the Order of Australia (5 AC, 59 AO, 224 AM and 549 OAM)
26 recipients of awards in the Military Division of the Order of Australia (1 AO, 13 AM and 12 OAM); and
236 meritorious awards.
The List includes the highest ever percentage of women recipients in the General Division of the Order of Australia - 41.6 per cent.
This area has one of the largest percentage numbers of people doing volunteer work in some capacity to better the community. This year's list of Australia Day Honours reflects that ongoing commitment to do for others and for community in many capacities and fields.
Palm Beach Pavilion Renaming Dedication Honours Lieutenant Colonel Douglas Marks DSO, MC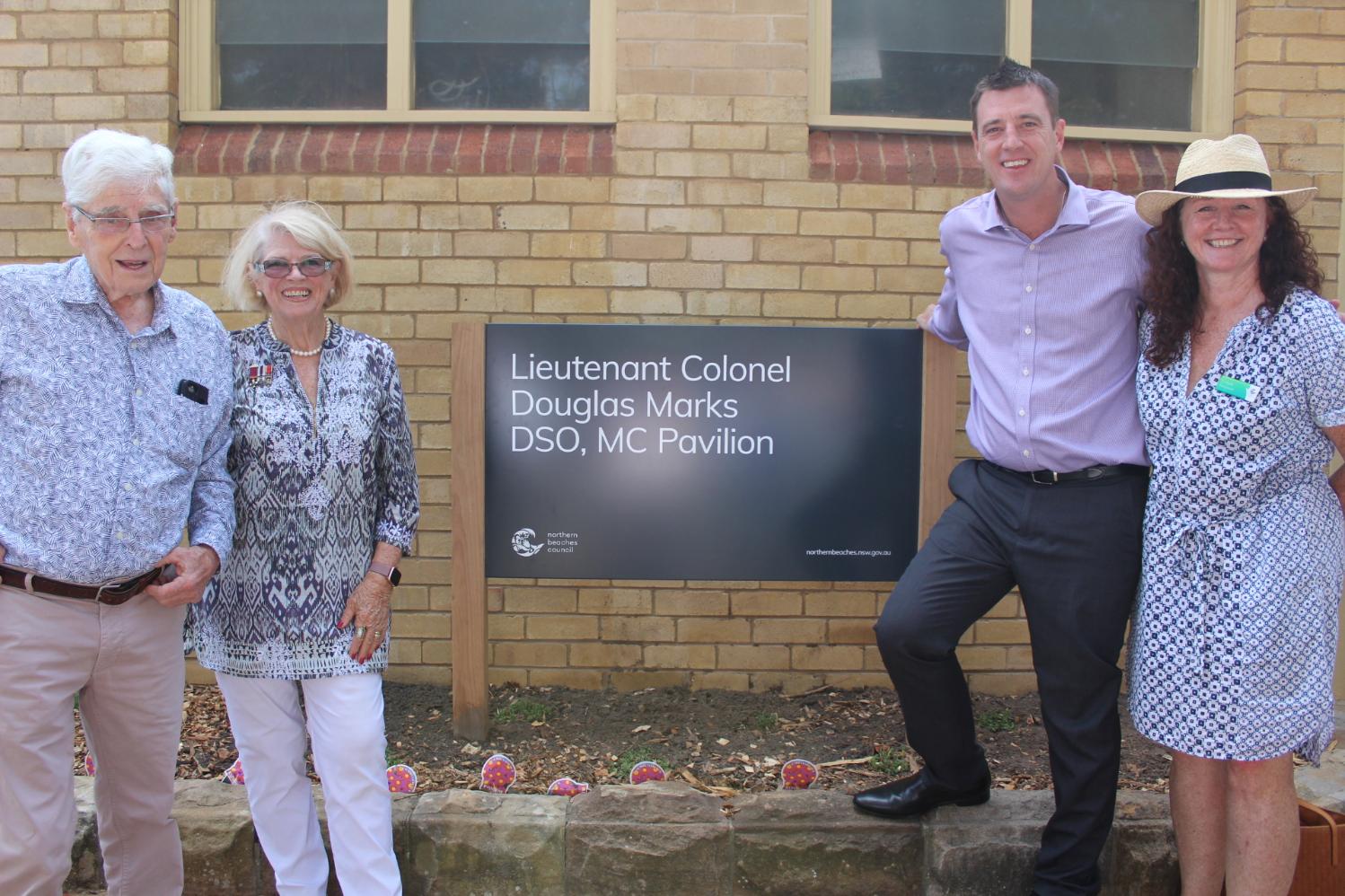 Malcolm Donaldson and Jan Webb with Mayor Michael Regan and Cr. Kylie Ferguson at the Lieutenant Colonel Douglas Marks DSO, MC Pavilion
A solemn Dedication Ceremony occurred at Palm Beach on Saturday January 25th 2020, to honour Lieutenant Colonel Douglas Marks DSO, MC, one of the youngest commanders in the Australian forces during World War I. On this day, 100 years ago, Douglas Marks gave his life while trying to rescue a swimmer caught in a rip.
Mayor Michael Regan said this morning the untimely death of Douglas Marks was one of the main factors that led to the formation of the Palm Beach Surf Life Saving Club in November 1921.
"He was an amazing young man, who had achieved so much on the battlefield and who, in his prime, died during such a heroic act. "
The Dedication Ceremony was led by Colonel John C. Platt, CSC, of the Australia Remembers Committee Northern Beaches and North Shore, with family members Jan Webb and Malcolm Donaldson in attendance, along with Jason Falinski, MP for Mackellar, The Hon. Rob Stokes, MP for Pittwater, Palm Beach RSL Sub-branch Committee members led by Mark Ferguson OAM President, Dee Why RSL Sub-branch Committee members led by President Alan Wright, Representatives from the Palm Beach Whale Beach Residents Association led by President Richard West AM, as well as current serving members, Colonel Stevens DSC CSC, Commander Bernadette Alexander (CO HMAS Penguin), Leading Seaman Rory Dow, Musician Braxton Jones (RNSW Lancers – Bugler), and Historian Dr. Will Davies all hosted by the Palm Beach Surf Life Saving Club Life Members and the women members of the Pacific Club.
The Dedication commences the lead into Centenary events for the club, formed in November 1921.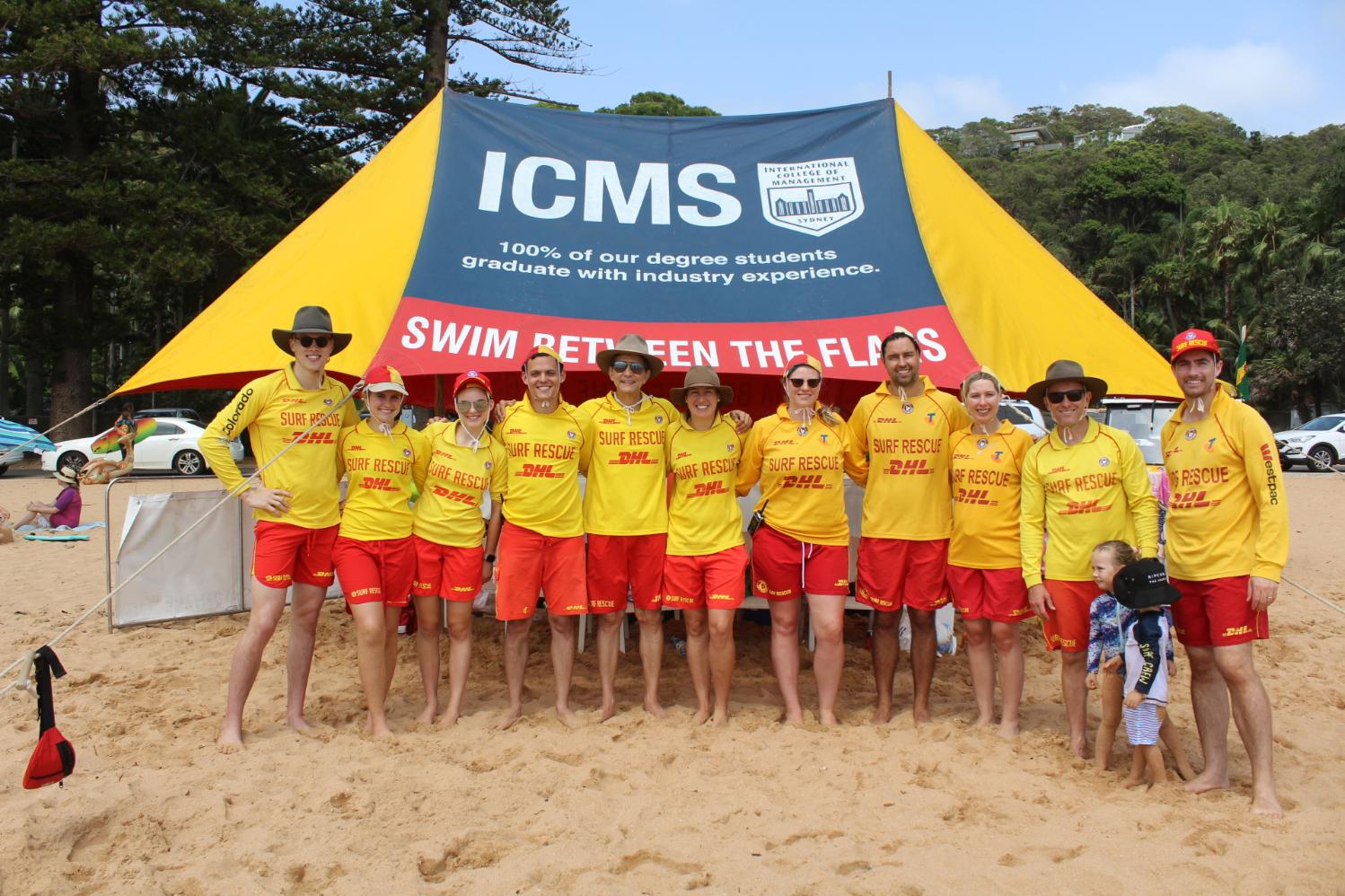 Palm Beach SLSC's Saturday morning Patrol of January 25th, 2020 - Patrol Captain Doug Lucas.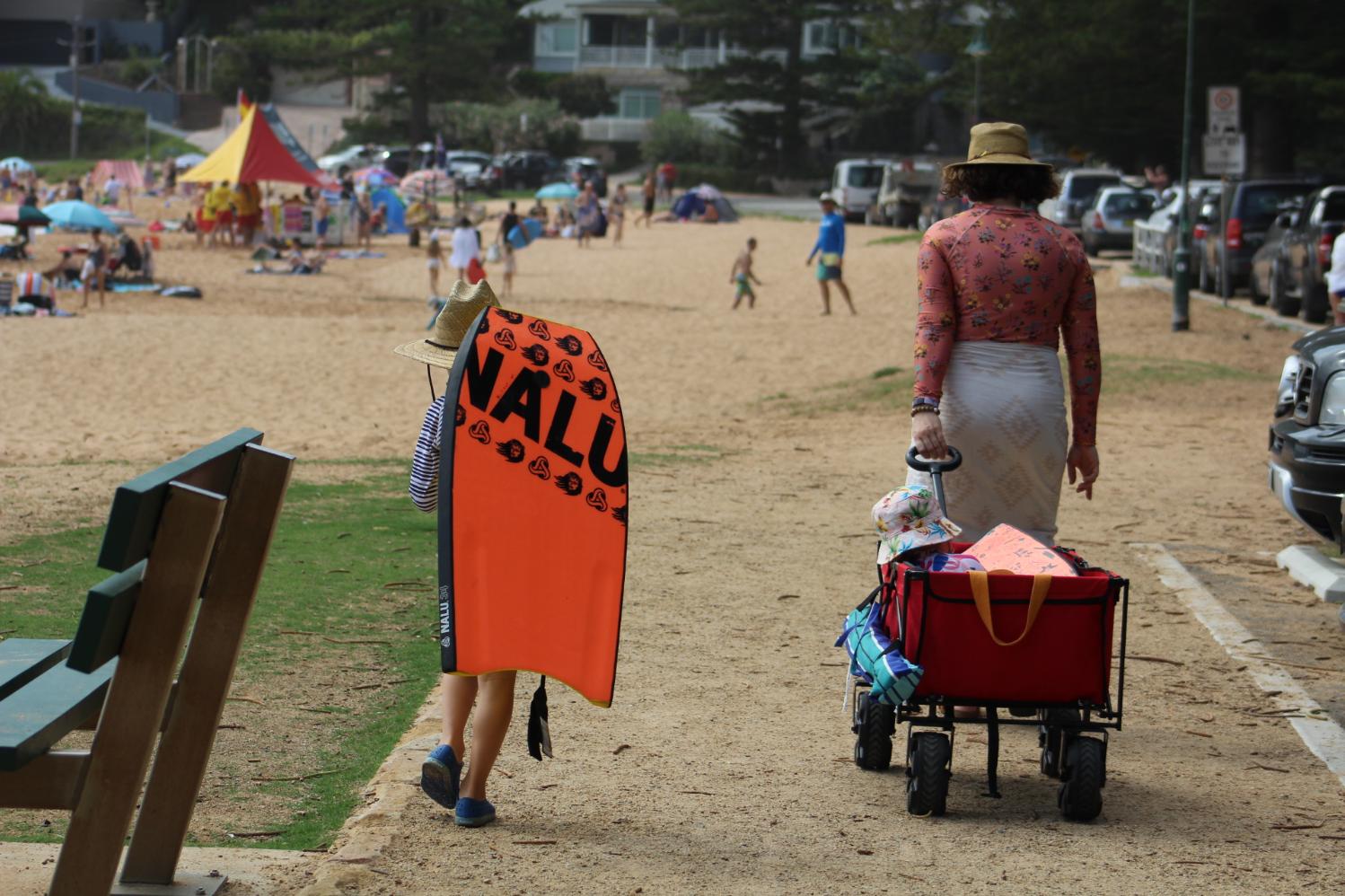 On their way to Kiddies Corner, Palm Beach.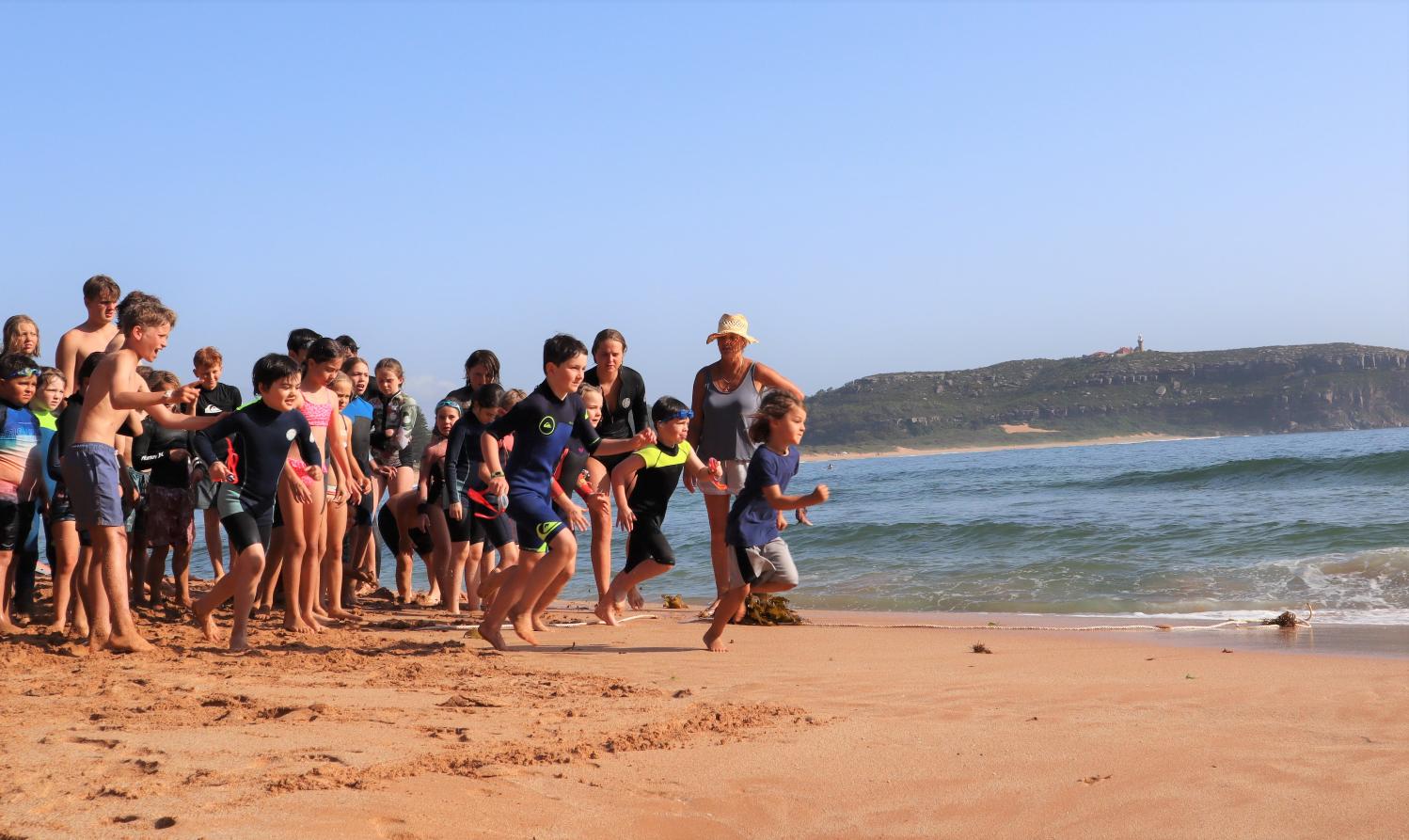 Robey, along with father Johnny Carter, has been conducting swim classes at Palm Beach Rock Pool over the past weeks - a school holiday program that always gets the big splash of Summer fun spreading among youngsters. Each year they hold an Ironman-Ironwoman Competition at the close of the their Swim season. Bernadette Kelly was at Palm Beach early on the morning of Wednesday, January 22nd and sent in these photos of Robey Carter's Swim Squad and Ironman Comp with the children there.
Thanks Bernadette - great capture!
Past Features Archives (pre 2014)
Pittwater Online News was selected for preservation by the State Library of New South Wales and National Library of Australia. This title is scheduled to be re-archived regularly.
Archived Issues (2014 on) may be accessed here: pandora.nla.gov.au/tep/143700