November 17 - 23, 2019: Issue 429

The Long Awaited Barrenjoey Community Performance Space Officially Opened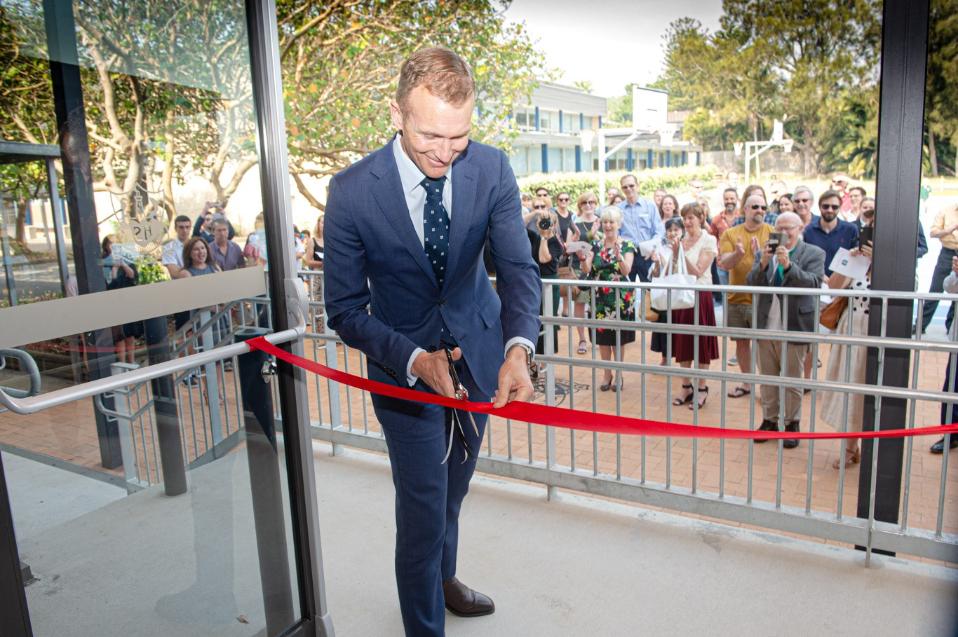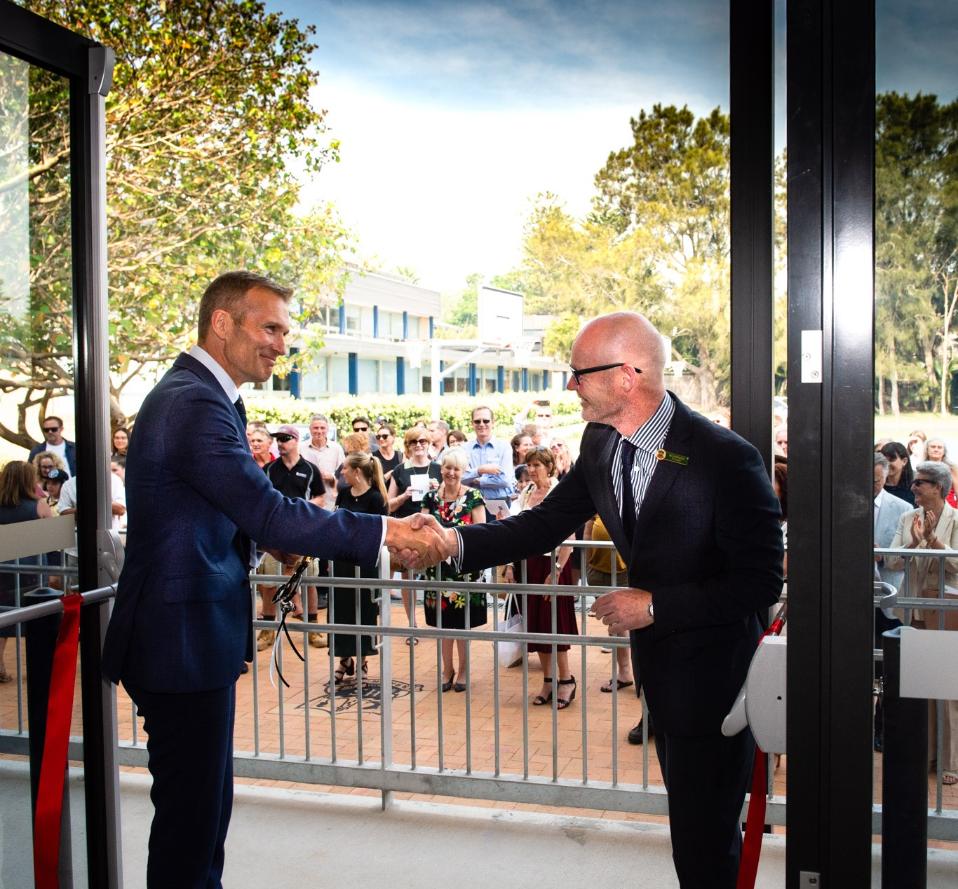 Top: Member for Pittwater Rob Stokes, below: The Hon. Rob Stokes and Barrenjoey High School Principal Ian Bowsher - photos by Michael Mannington.
Barrenjoey High School was delighted to host the Official Opening of the Barrenjoey Community Performance Space on Friday November 15th 2019. The school has dedicated the space to Principal Ian Bowsher, the gentleman who has been behind so many local projects coming to fruition for the younger members of our community - the Avalon Youth Hub among them.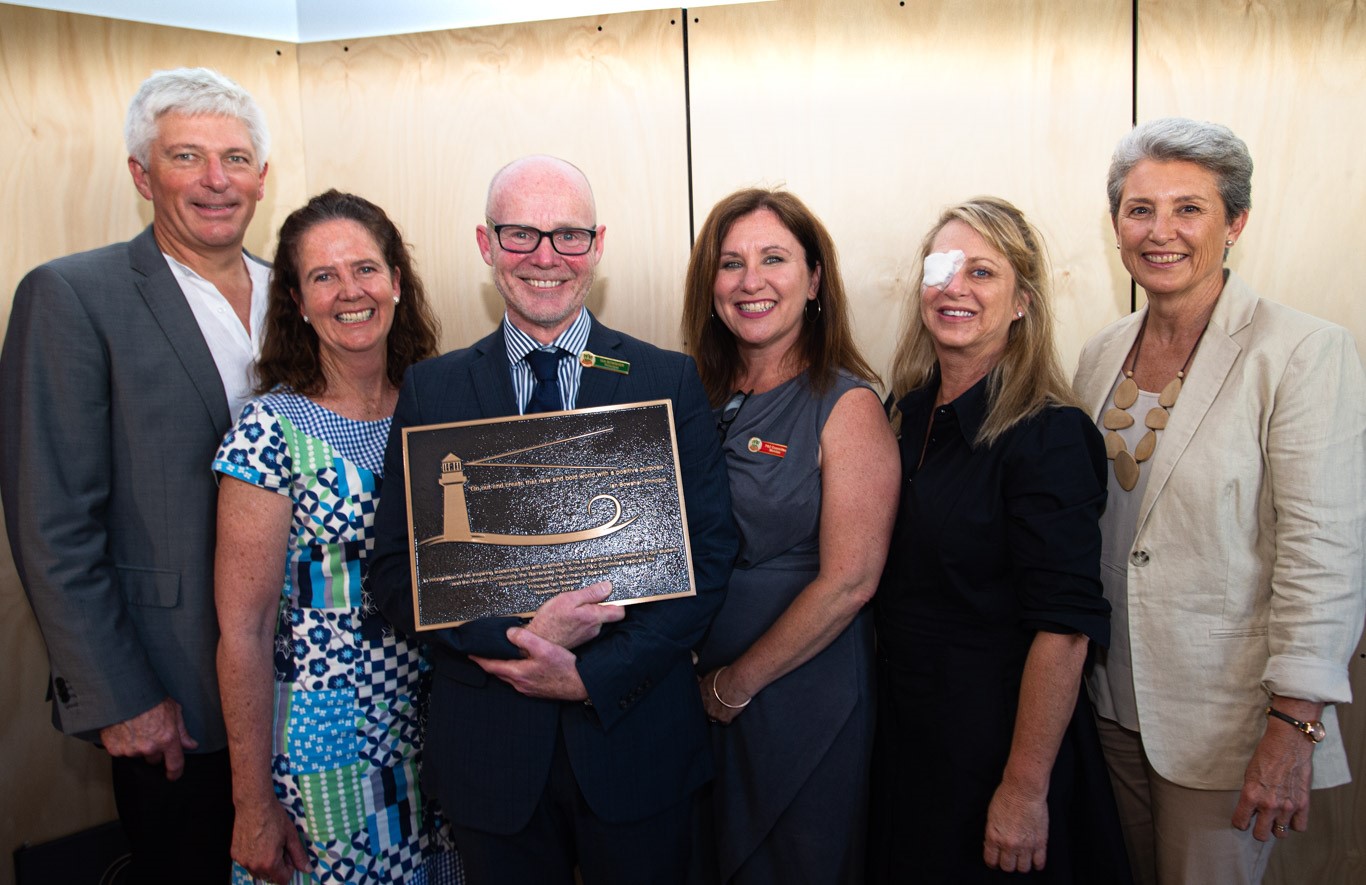 Committee: Richard Cole, Cilla Cole, Ian Bowsher, Kalinda Hawson, Christy Bishop, Kim Hoggard - photo by Michael Mannington
Officially opened by the Hon Rob Stokes MP Member for Pittwater, Mr Jason Falinski MP for Mackellar, Barrenjoey School Principal Ian Bowsher, and members of the P&C Steering Committee Cilla Cole, Richard Cole, Kalinda Hawson, Kim Hoggard and Christy Bishop were also part of the proceedings. Mr. Wayne Brown of Brown Bros. Skip Bins, Gold Sponsors of the building, who regularly supply bins for school working bees for no fee and kicked in 10 thousand dollars to see the project realised, also attended the opening.
The Barrenjoey Community Performance Space is a purpose built, architecturally designed theatre with state of the art audio visual equipment and tiered seating for 200 people as well as an art gallery space. The building supports the vision of the school to better showcase the talents of students and the wider community.

The project has been led by the school's P&C Association who spent the past five years fundraising through such events as the Full Moon Markets and 'buy a brick' campaign as well as successfully securing local, state and federal government grants to deliver the Performance Space at a cost of approximately $1.9M.
Principal Ian Bowsher said today, "The exciting part of this build has been the genuine support from all areas of the community, from local member Rob Stokes to local businesses who are now able to utilise the venue."
"The benefits it will provide to the school and the wider community are enormous as it will further support the development of our exceptionally talented performing artists, musicians and community groups."
Pittwater's MP secured $1.234 for the project overall; $124,000 under the NSW Government's Infrastructure Grants Program and a further $50,000 under the NSW Government's Stronger Communities Fund. Earlier funding contributions included $1 million under the NSW Government's Stronger Communities Fund and $60,000 under the NSW Government's Community Building Partnership Program.
Mr Rob Stokes stated, "This project is a great example of the school community and the government working together and I'm really looking forward to attending events here."
The Barrenjoey Community Performance Space supports the vision of the school's leadership to better showcase the talents of our students and the wider community.
A performance of Oliver is scheduled for after the Christmas-New Years 2019-2020 break and as the design lends itself acoustically to sounding that soft true note, all those who have called for years for a place and stage where great music may be accessed will now have a venue designed and built for just that purpose.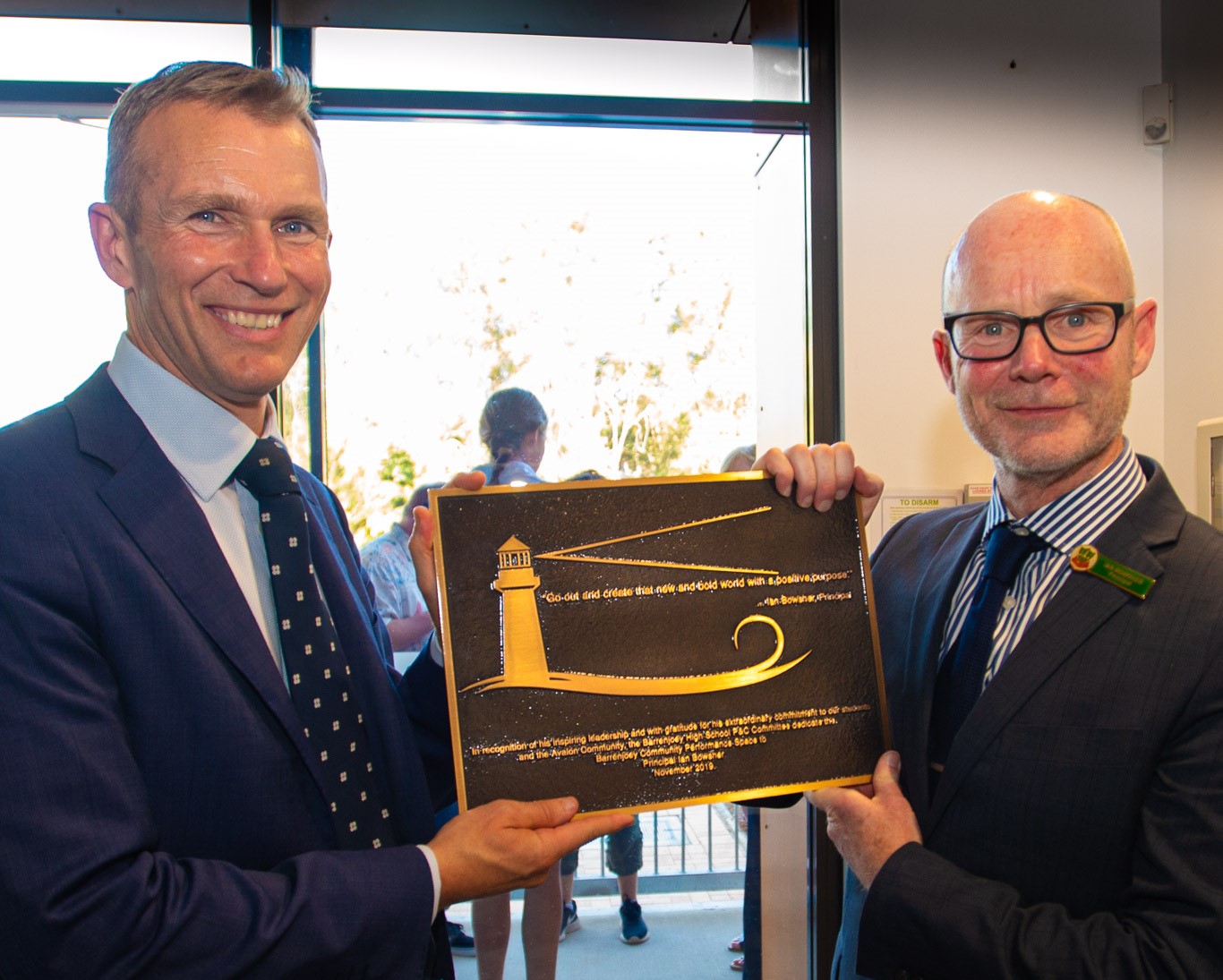 Presented by Avalon Architect Richard Cole, the plaque reads 'Go out and create that new and bold world with a positive purpose'. Ian Bowsher, Principal - photo by Michael Mannington
Remembrance Day 2019: Commemorative Services In Pittwater - 100 Years Since The First

Armistice

Day Service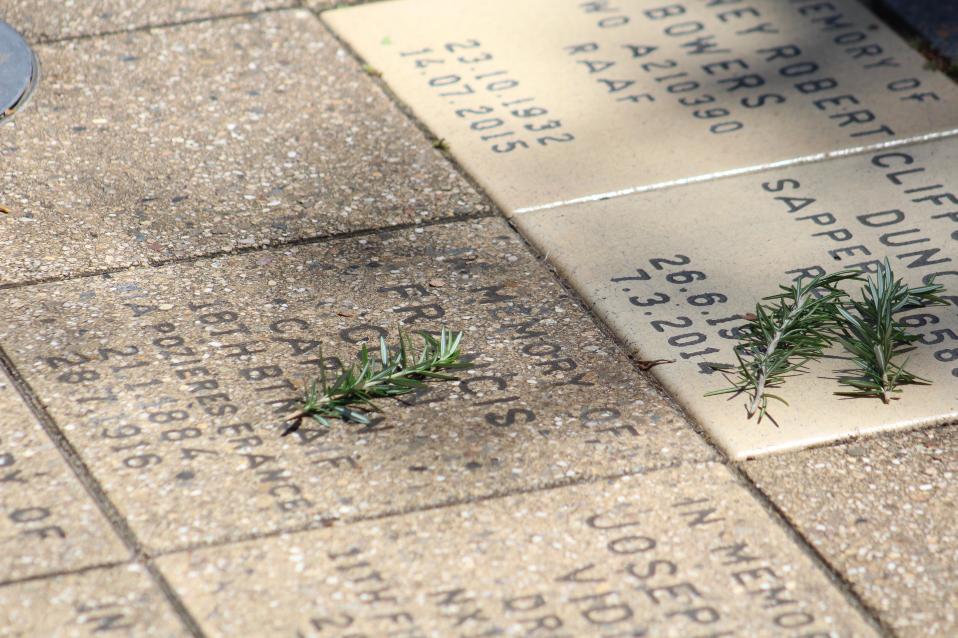 Remembrance Day Commemorative Services were held at Pittwater RSL and Avalon Beach RSL on Monday November 11th. Hosted by the Clubs and their Sub-Branches, these Services marked the 100th year such remembrances and prayers for the fallen have been given in Australia. In the years preceding 1919, and following the Armistice declared on November 11th, 1918, services were held around the country for those who had fallen on a weekly basis - most of them in churches and outdoor areas as no cenotaphs alike those now installed in Pittwater's villages had yet been dedicated.
Inaugural Surf Life Saving Day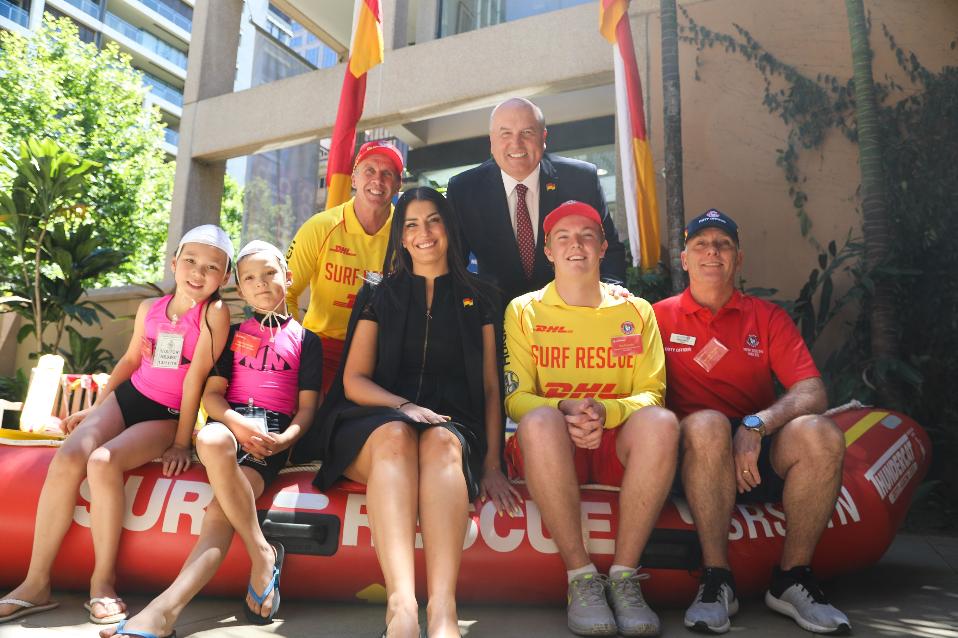 North Narrabeen Nippers with SLS NSW CEO Steven Pearce, Eleni Petinos MP, David Elliott MP and George Shales, Surf Life Saving NSW President.
A SEA OF RED AND YELLOW FLOODS NSW PARLIAMENT HOUSE
Visitors to NSW Parliament House on Wednesday November 13th could have been forgiven for thinking they'd stepped onto a beach, as a large group of the state's top volunteer surf lifesavers, wearing their iconic red and yellow patrol uniforms, gathered to celebrate the first ever Surf Life Saving Day.
Hosted by the Minister for Police and Emergency Services, David Elliott, the inaugural Surf Life Saving Day brought together award-winning volunteer lifesavers, surf sports athletes and political leaders in an informal setting to celebrate the dedication and achievements of the state's 75,000 volunteer surf lifesavers leading into summer.
The event was an opportunity to recognise the bi-partisan government support Surf Life Saving NSW enjoys and to acknowledge the commitment Surf Life Saving has to strengthening coastal safety. It was also an opportunity for NSW politicians to thank volunteers personally for the work they do in protecting lives along the coastline.
Minister for Police and Emergency Services, David Elliott, said the Surf Life Saving Day event helped raise awareness of Surf Life Saving NSW's activities across the state and sent a message to patrolling surf lifesavers ahead of what's expected to be a long, hot summer.
"We want to say a big thank-you to all surf lifesavers this summer," said Minister Elliott.
"Australian summers are synonymous with surf lifesavers. We are grateful for the volunteer hours they put in, for the training they do and the risks they take to keep our families safe," he said.
Elected representatives spanning the political spectrum had an opportunity to speak to volunteer lifesavers from across generations and backgrounds, including Ironman Jackson Borg from Newport SLSC, the winner of the national Youth Lifesaver of the Year Award, Kai Darwin (Umina SLSC) and Australian of the Year Nominee, Doug Hawkins (Coogee SLSC). Recent Rescue of the Month Award winners Brad Dawson and Toby Streamer from Kiama also attended.
For the first time ever, an inflatable rescue boat (IRB) was installed in the Speaker's Courtyard of NSW Parliament House to highlight the role this iconic workhorse has played in saving lives on Australian beaches over the past 50 years.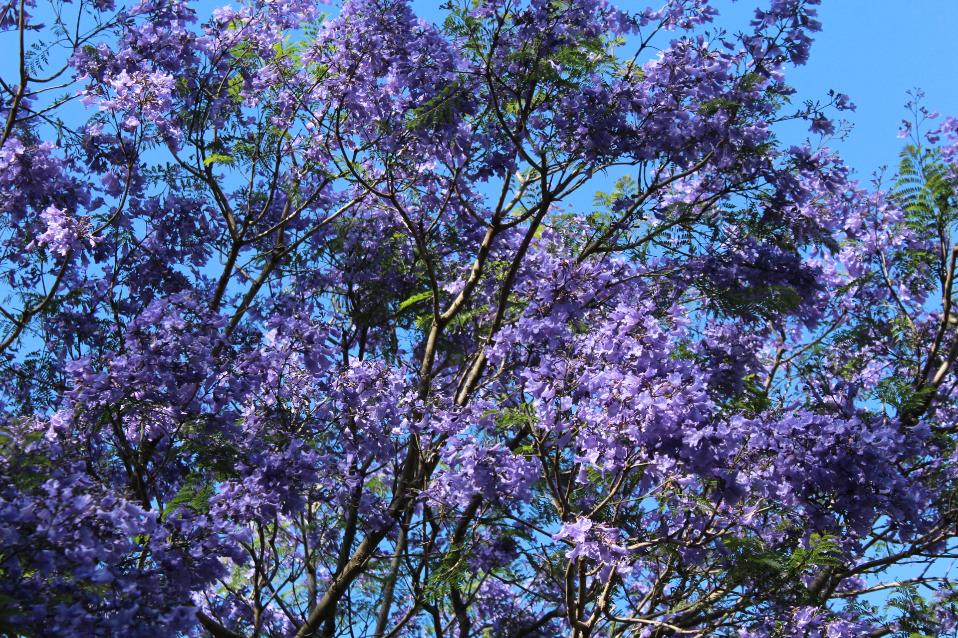 The time of Jacaranda Flowering - AJG Pic.
Horses Evacuated To Clive Rogers Equestrian Centre Warriewood
As a result of the extreme fire conditions forecast for Tuesday this week, November 12th, council undertook to make available evacuation areas for resident large animals, including horses, at Warriewood and Frenchs Forest Showground.
Regular Contributor Joe Mills, photographer and past Artist of the Month, took these photos during one of his dawn jaunts to North Narrabeen and Turimetta beaches on Tuesday morning.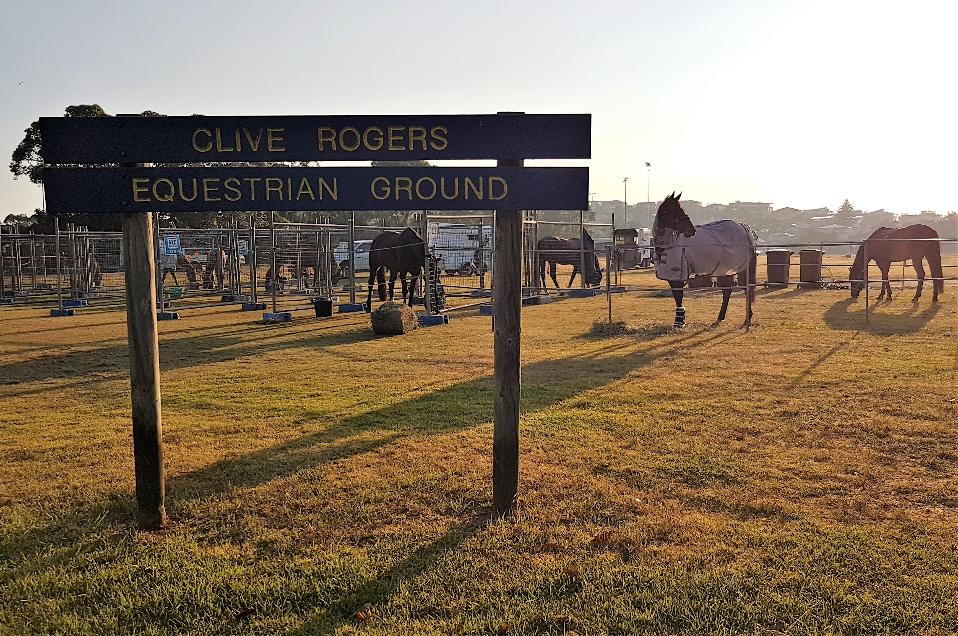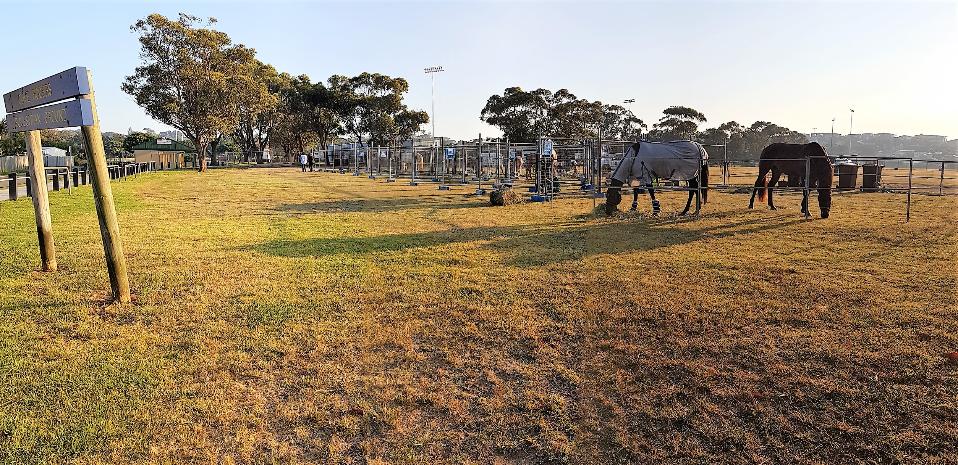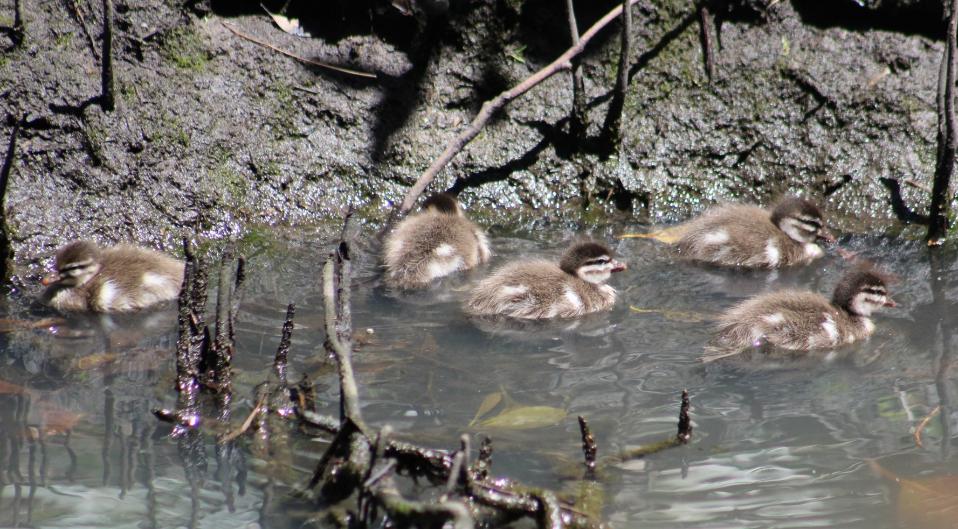 Australian Wood Duck ducklings in Careel Creek (behind BHS) - November 11, 2019 - AJG Pic.
Past Features Archives (pre 2014)
Pittwater Online News was selected for preservation by the State Library of New South Wales and National Library of Australia. This title is scheduled to be re-archived regularly.
Archived Issues (2014 on) may be accessed here: pandora.nla.gov.au/tep/143700