November 3 - 9, 2019: Issue 427

The Other Angels From Avalon: 50th Anniversary Of The IRB Marks The Saving Of Over 100 Thousand Lives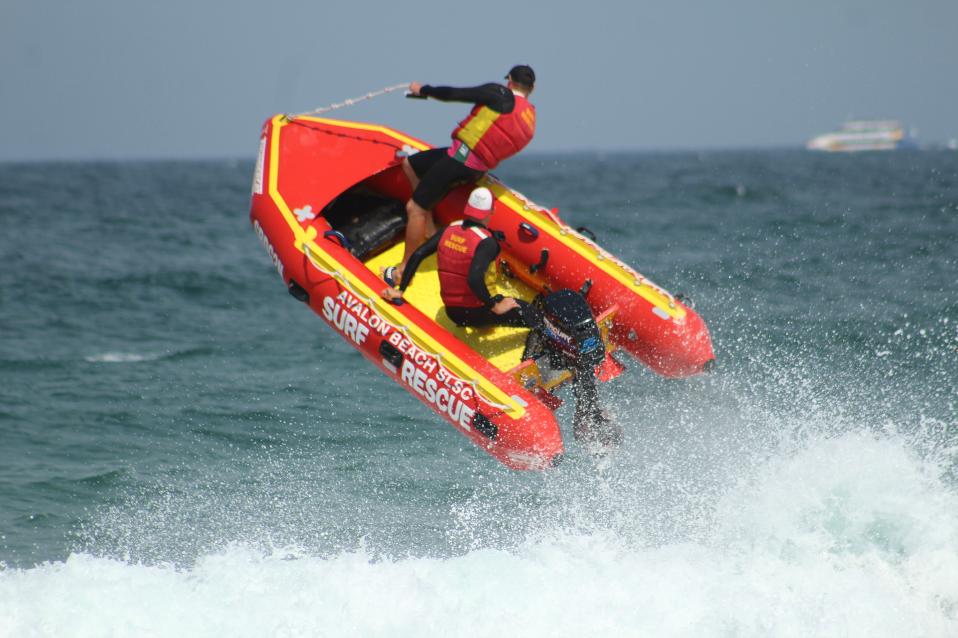 Avalon Beach SLSC was the birthplace of the IRB with the world's first successful trial of an inflatable rescue boat (IRB) for surf rescues taking place at Avalon Beach on November 2nd 1969.

This trial was carried out by Warren Mitchell and his brother, Don, both members (later Life Members) of Avalon Beach Surf Life Saving Club.
Warren Mitchell OAM grew up here and joined Avalon Beach SLSC at 12. At 17 he was in the first group of Lifeguards to travel to the U.K. to work on the beach. After a terrible drowning of a child while in the U.K. Warren started working on how an inflatable boat could work to negotiate a surf break to reach patients faster than the line and reel method.
A month after that first trial the first IRB surf rescue took place at Avalon Beach when Warren and John Fuller rescued eight children caught in a rip.
Warren pioneered the development and use of inflatable boats for surf rescues right here at Avalon Beach.
"Given the great air of uncertainty that had surrounded the concept, I was just a little happy to find the bloody thing worked! We worked against great odds. It was a team effort by Avalon Beach Surf Life Saving Club." - Warren Mitchell OAM.
The IRB is now used in over 50 countries as a superior surf rescue craft. Across Australia there are 1,094 IRBs currently in operation in the 314 Australian surf clubs, with 7,292 Active and proficient IRB drivers and 14,388 Active and proficient IRB crew members.

There have been 108,244 Recorded rescues by the IRB since 1979 (Between 1970-79 the rescues performed by IRB were recorded as board or ski rescues).

All those whose lives have been saved can thank Warren for persevering with his original idea.

"Everytime somebody puts their hand out for an IRB to rescue someone, it's my hand and all the other crews; it's our hand saving lives." - Warren Mitchell OAM
On Saturday 2nd of November 2019, Surf Life Saving celebrated the 50th anniversary of that first trial of an Inflatable Rescue Boat (IRB) in Australia unveiling a plaque to mark the place where this all began.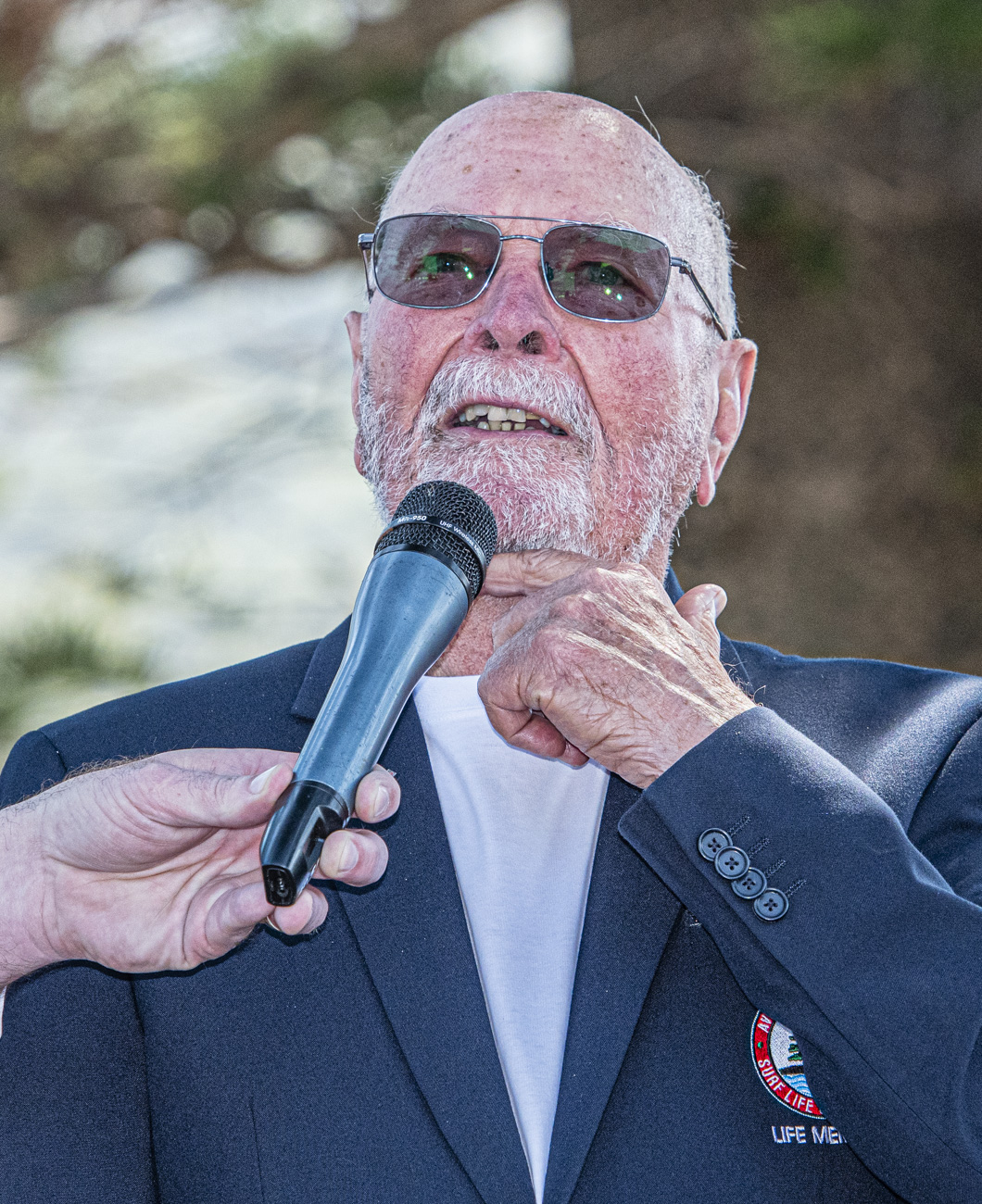 Don Mitchell at IRB plaque unveiling - photo by Michael Mannington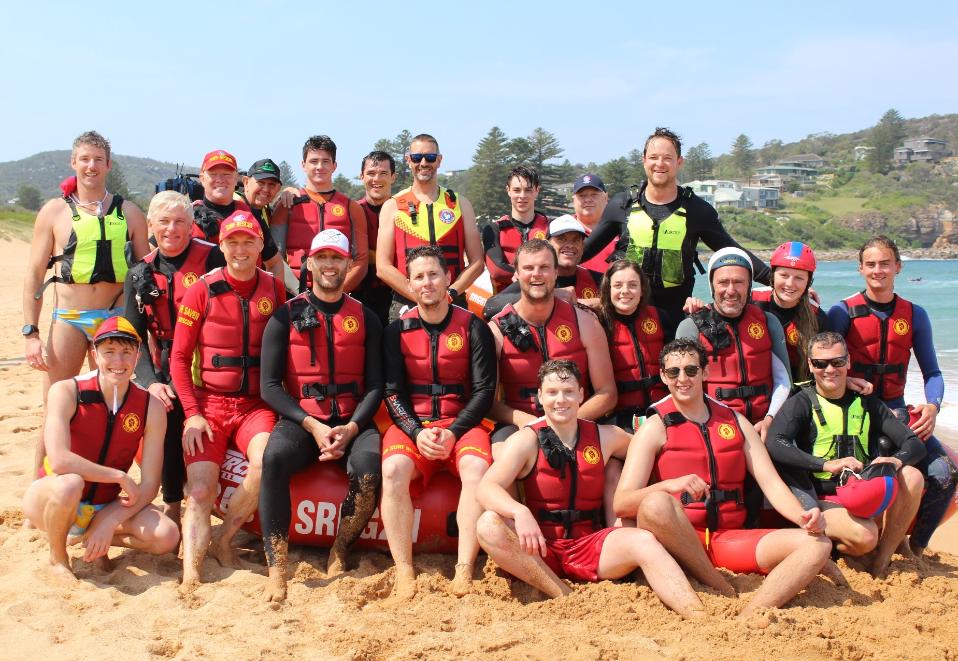 Avalon Beach SLSC IRB crews were joined by sister clubs Queenscliff and Mona Vale to demonstrate IRB Rescue techniques.
Bilgola SLSC's Surf Boat Carnival 2019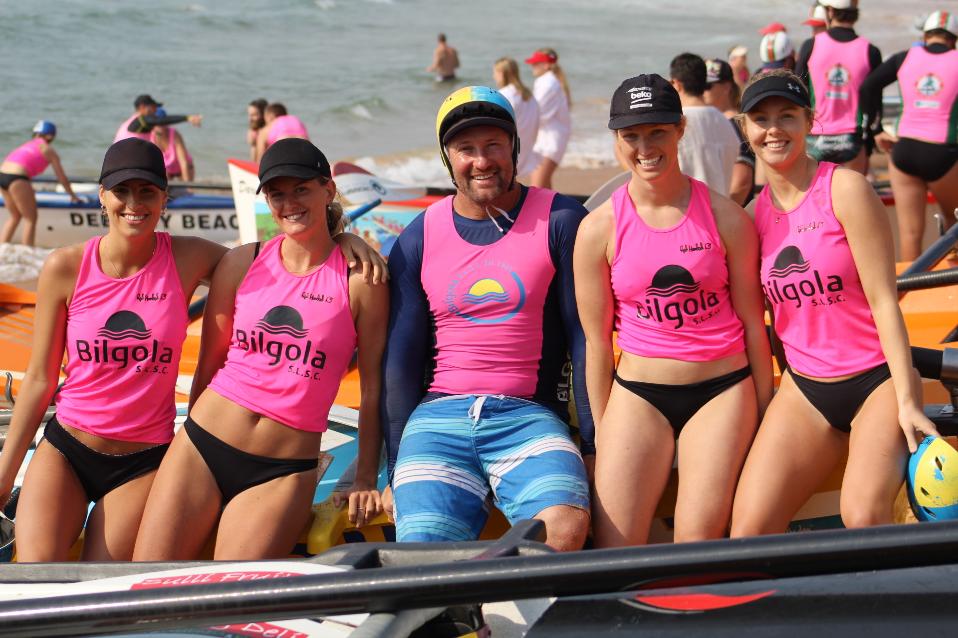 Bilgola SLSC's Under 23's crew - the Bilgola Ripperz
Bilgola SLSC hosted Round 1 of the Surf Life Saving Sydney Northern Beaches Surf Boats Premiership on Saturday November 2nd, with clubs travelling as far away as Bulli, who had a 19's crew on the beach, to take part.
A good swell running meant boats caught waves just out from the mid beach sandbank, although going out over the same when a set was coming in provided a few challenges. All sweeps, many of whom have had years if not decades of steering their craft back to the sand smoothly, with only a few upsets, and dunks in the water as a refresher.
A growing contingent of new and younger rowers coming into the sport had a good first hit-out for the season on a glorious day, despite the smoke lingering in the Sydney Basin from early bushfires, while those who can be considered veterans in surf boats shared in the camaraderie that is prevalent in this sport.
Bilgola SLSC hosted a post-carnival barbecue, has a great bar (which features one of their early classic surf boats) and treated visiting crews to prizes and give aways. Branch Officials on the beach, all volunteers, ensured a smooth fast run carnival, and were backed up by Bilgola SLSC Members.
The Bilgola Carnival was also an Interbranch selection event. Showcasing the best athletes from the 11 branches across NSW, the 2019 NSW Interbranch Championships will be held at Bulli SLSC on the 7 - 8 December 2019.
The next local Branch carnival will be hosted by Newport SLSC on Saturday November 16th, another great local surf club that always hosts a great carnival with good food and cold drinks available after all that rowing and sweeping.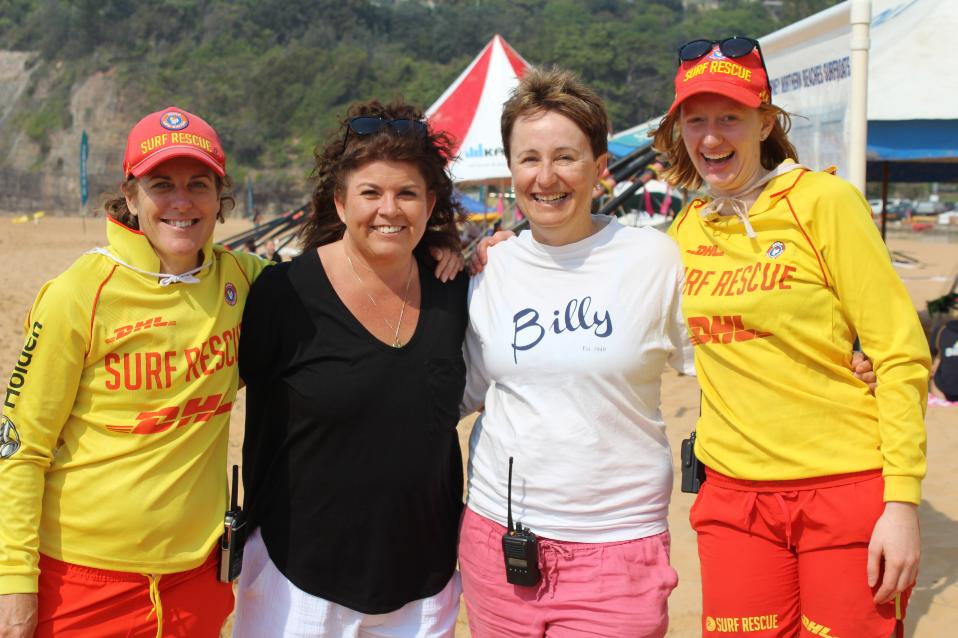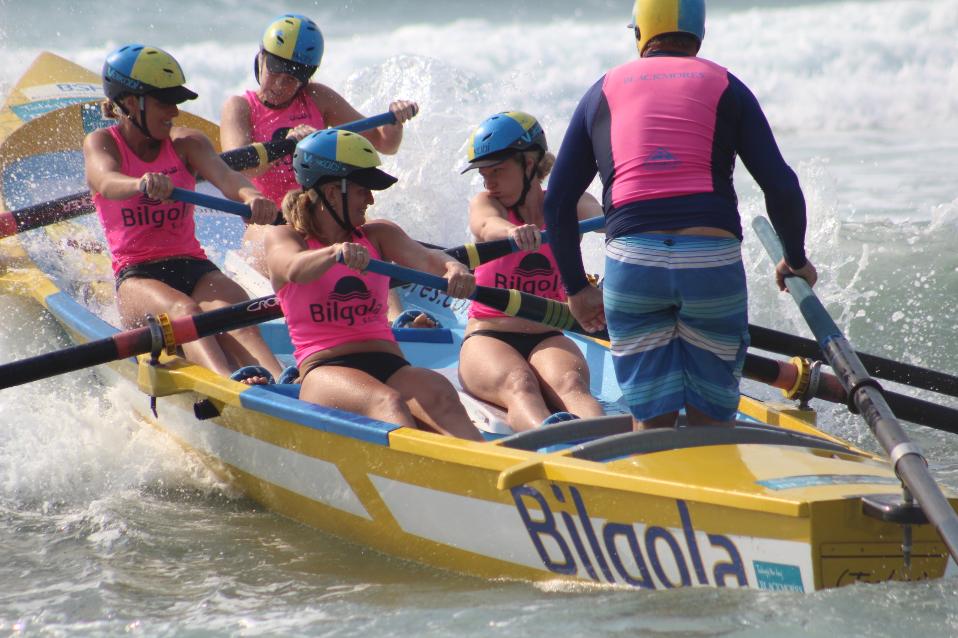 North Narrabeen Win Nudie Australian Boardriders Battle On Home Turf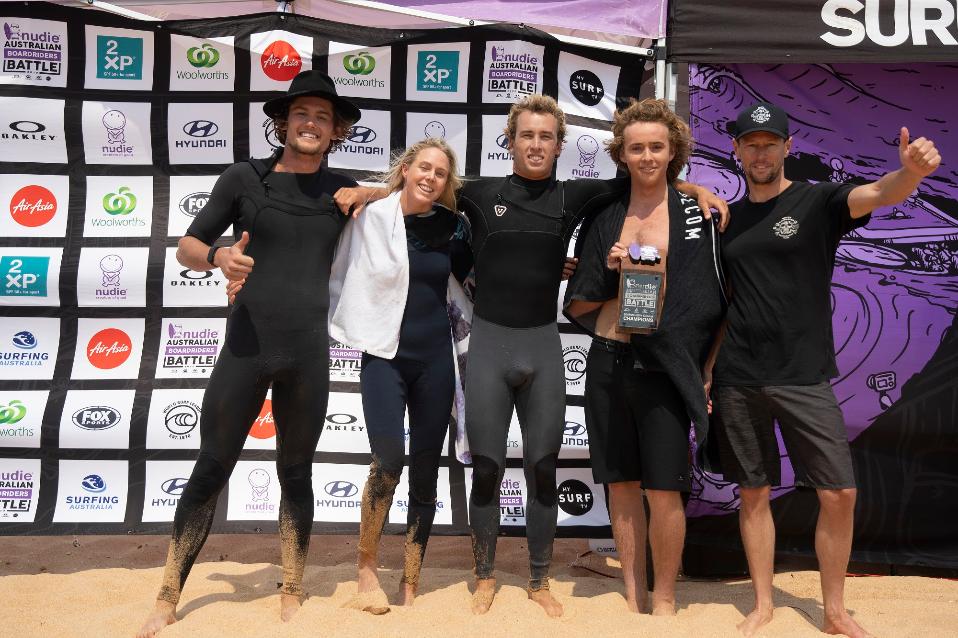 North Narrabeen Boardriders have taken out event five on the nudie Australian Boardriders Battle, dominating the long lefthanders that cranked on their home turf. Fellow northern beaches clubs Curl Curl, Queenscliff and North Steyne finish in second, third and fourth respectively. Photo by Ethan Smith/Surfing NSW.
Saturday, 2 November 2019
By Surfing NSW
North Narrabeen Boardriders have taken out event five on the nudie Australian Boardriders Battle, dominating the long lefthanders that cranked on their home turf for the elite one-day event.
All surfers from the local club looked almost unstoppable over the duration of the event, consistently posting mammoth scores for combinations of turns and snaps. Anchored by 2019 Vissla Sydney Surf Pro Champion Jordy Lawler, who was joined by Cooper Chapman, Laura Enever, Jack Bannister and Christo Hall, the local club proceeded to muster up a giant 34.27 heat total to get the win ahead of fellow northern beaches clubs Curl Curl, Queenscliff and North Steyne who finished in second, third and fourth respectively.
"This is such an amazing event," said Lawler. "To have waves like this and to have a team that surfed as well as they did really stokes out the entire community. It was awesome to host the competition here and have clubs come from all around NSW and we can't wait to surf in the National Final in February next year."
Narrabeen, Queenscliff and Curl Curl all qualify for the National Final next year.
North Steyne, North Narrabeen, North Shelly, Avoca, Merewether, Queenscliff, NASA (North Avalon), Long Reef, Freshwater and Curl Curl all had teams competing in the elite one-day event.

Now in its seventh season, the nudie Australian Boardriders Battle is the country's biggest grassroots boardriders event, involving more than 60 of Australia's best boardrider clubs and $110,000 in prize money.
The series is officially sanctioned by the World Surf League (WSL), which allows Australian WSL World Tour surfers (Men and Women) the opportunity to represent their local boardriders club at respective State qualifying events and the National Final.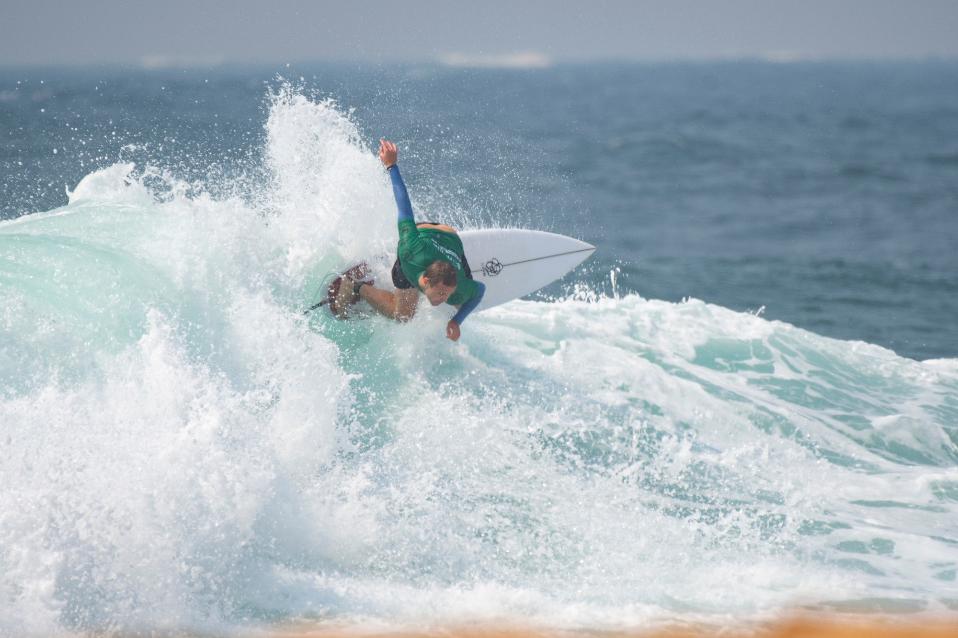 Fraser Dovell, NASA - Photo by Ethan Smith/Surfing NSW
Plaque Unveiled To Mark Phenomenal Surfing Revolution

Commencement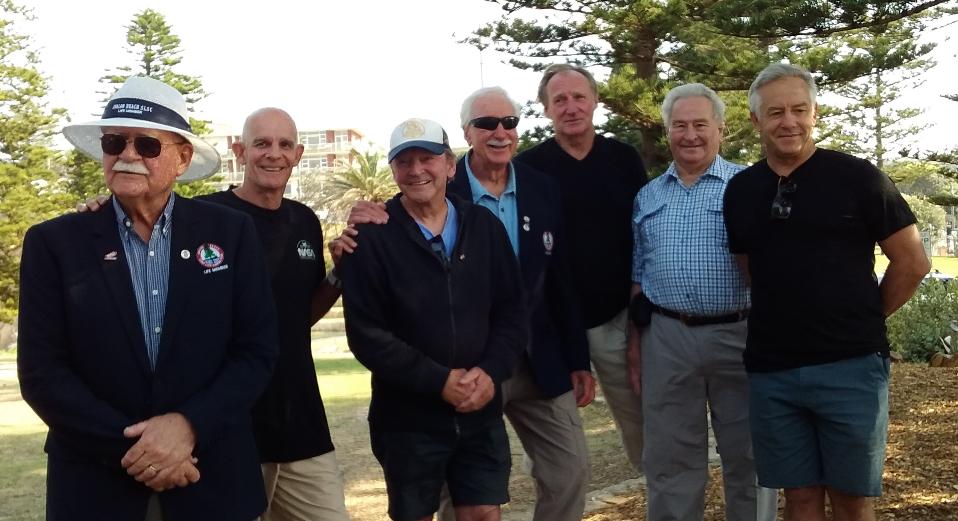 L to R: all Avalon boys; Bob Head Life Member ABSLSC, past President original Avalon Boardriders Club, introduced Malibu boardriding to Britain 1960s along with Warren Mitchell and the other ABSLSC members who went there as lifeguards, former board manufacturer....was present at the 1956 Avalon Beach carnival, Dave Watson NASA representative and Beach Without Sand proprietor, and his other hand on shoulder of... Mick Dooley winner 1964 Bells Beach Surfing Championship, 2nd Australian Surfing Championship 1964, 5th place First World Surfing Championship Manly 1964, former board manufacturer, Roger Sayers ABSLSC Life Member, local boardrider, current State Champion SLSNSW Boardriding over 70s division, Alex McTaggart local boardrider (Clr), David Lyall, Bilgola SLSC Life Member, former board maufacturer, was present at the 1956 carnival, Rob Bain NASA representative, current World Surfing Masters Champion, ABSLSC member- One beach...one community. - photo by Annette Sayers.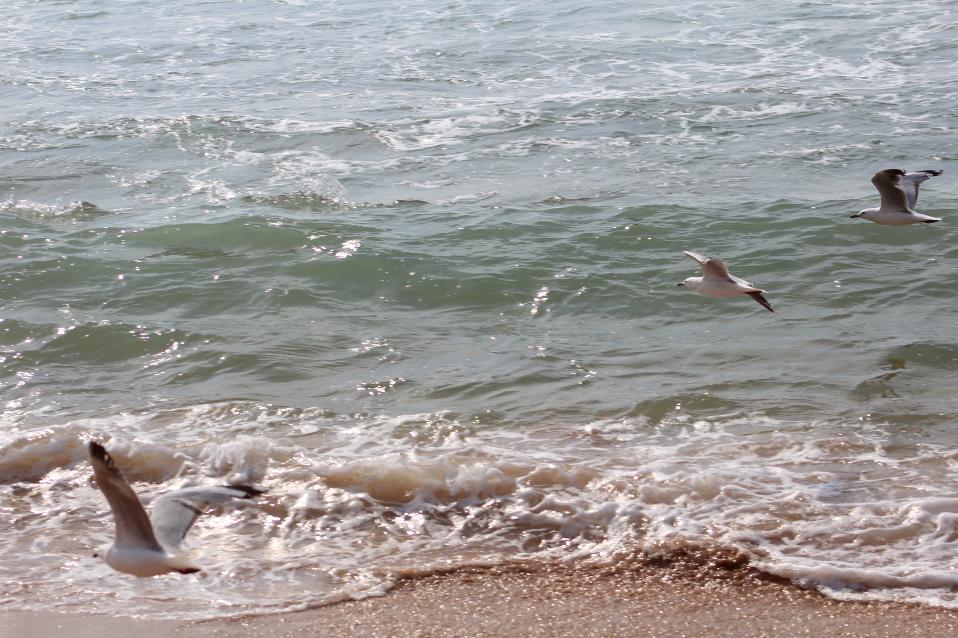 Bilgola Beach Seagulls - Saturday November 2nd, 2019 - A J Guesdon picture
Past Features Archives (pre 2014)
Pittwater Online News was selected for preservation by the State Library of New South Wales and National Library of Australia. This title is scheduled to be re-archived regularly.
Archived Issues (2014 on) may be accessed here: pandora.nla.gov.au/tep/143700