September 15 - 21, 2019: Issue 421

Demolition Of Mona Vale Hospital Currently Taking Place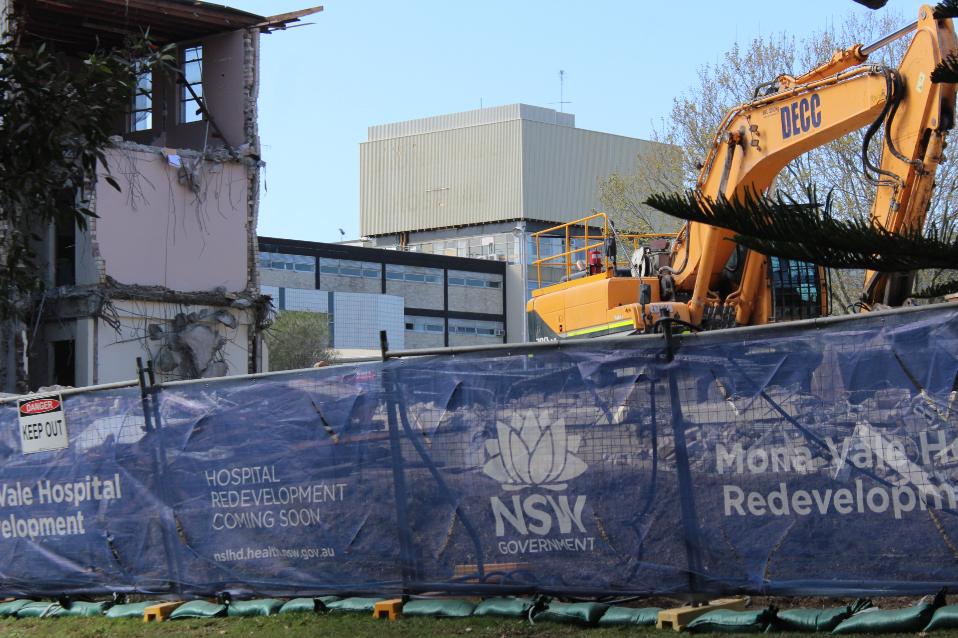 For the past few weeks residents have noticed the Nurses Quarters on the Mona Vale Hospital Campus have been fenced off and the interiors have been getting ripped out. Late this week demolition of these structures commenced, signalling the next phase of the state government's plan to establish private operators on the grounds is closer.
Pittwater Online News contacted the Chairperson of the Save Mona Vale Hospital Committee Parry Thomas yesterday to seek the reaction of this community group. Mr. Thomas has been busy the past few weeks providing input to the Parliamentary Inquiry into the Northern Beaches Hospital, which also is taking into account what has been happening at Mona Vale Hospital, specifically since the cessation of Emergency and associated Support Services.
"We are outraged because we've been lied to by the Health Minister Brad Hazzard," Mr Thomas said.
"He made a statement very publicly committing that the hospital buildings would not be demolished.
Mr. Thomas is referring to a statement made by the Health Minister when confronted by SMVHC and other protesters outside his office late in 2018. On December 12th, 2018, Mr. Hazzard was recorded stating he had no plans to demolish the community hospital, although also stating then that;
'there may be parts of it with asbestos - I haven't seen anything at all about that. But there is no intent to demolish anything.'
On September 23rd, 2010 Mr. Hazzard addressed a question in Parliament to then NSW Minister of Health, Carmel Tebbutt, in asking the minister about asbestos in Mona Vale Hospital; 'How does the Minister justify asbestos still being in Mona Vale Hospital facilities?'
On June 29th, 2019 Mr. Hazzard was reported as saying construction crews are preparing to demolish the main building at Mona Vale Hospital – to be replaced by a new ambulance station.
That demolition has commenced with the nurses quarters and comes just days before the next Public Hearing of the Inquiry into the Northern Beaches Hospital.
"To double the outrage, the NSW government is treating the Parliamentary Inquiry into Northern Beaches and Mona Vale Hospitals with contempt." Mr. Thomas said yesterday.
"Our local MP Rob Stokes, Mr Hazzard and Premier Gladys Berejiklian should hang their heads in shame.
"They do not deserve to represent this community because they have also treated the people of the Northern Beaches with contempt."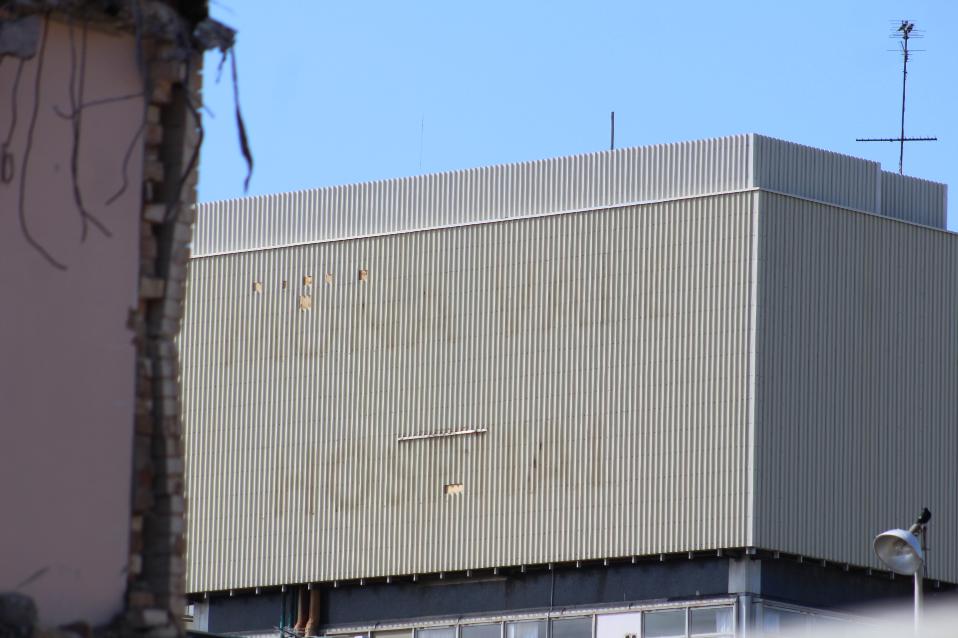 New SCC Application Lodged For Same Bayview Golf Course Development


By Bayview Residents community group
A proposal to build Seniors apartments in the middle of the Bayview Wildlife Corridor has been re-submitted.
Despite plans being rejected in March 2019 in the Land and Environment Court, the DA refused by Northern Beaches Council in August 2018 and the DA also refused by the Sydney North Planning Panel, the Bayview Golf Club in conjunction with Waterbrook have this month re-submitted plans to the Department of Planning, Industry and Environment (DPIE) for a seniors living development consisting of 7 large buildings, with 3 storey apartments over 5 acres of historical open space land.
It is located on Cabbage Tree road Bayview, in a high priority wildlife corridor home to nine threatened fauna species including seven bat species, breeding micro bat colonies and a long term resident breeding pair of Powerful Owls and many species of native birds and wildlife. It is surrounded by flood prone land, in a high bush fire risk area and over 200 mature trees will need to be removed.
Sustainable House Day 2019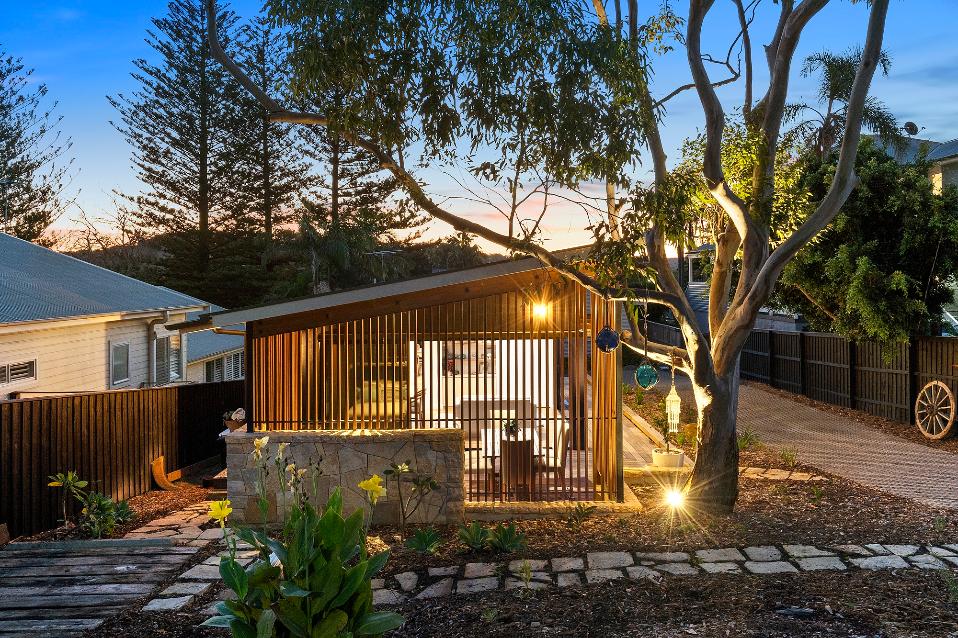 This Award Winning granny flat at North Avalon is one of the local houses you can visit as part of this years Sustainable Houses Day
Open the door to sustainable living by touring some of Australia's most environmentally progressive homes on show at Sustainable House Day, today, Sunday the 15th of September 2019. This unique peer to peer education is a valuable resource for anyone looking for inspiration, ideas and the key to sustainable living.
Here there two brilliant examples available to find out more about - an Avalon Beach Granny Flat that has just won a prestigious National Design Award and Permanora at Elanora Heights.
To find more local Sustainable houses open this Sunday, please visit: sustainablehouseday.com
2019 Pittwater Community Service Award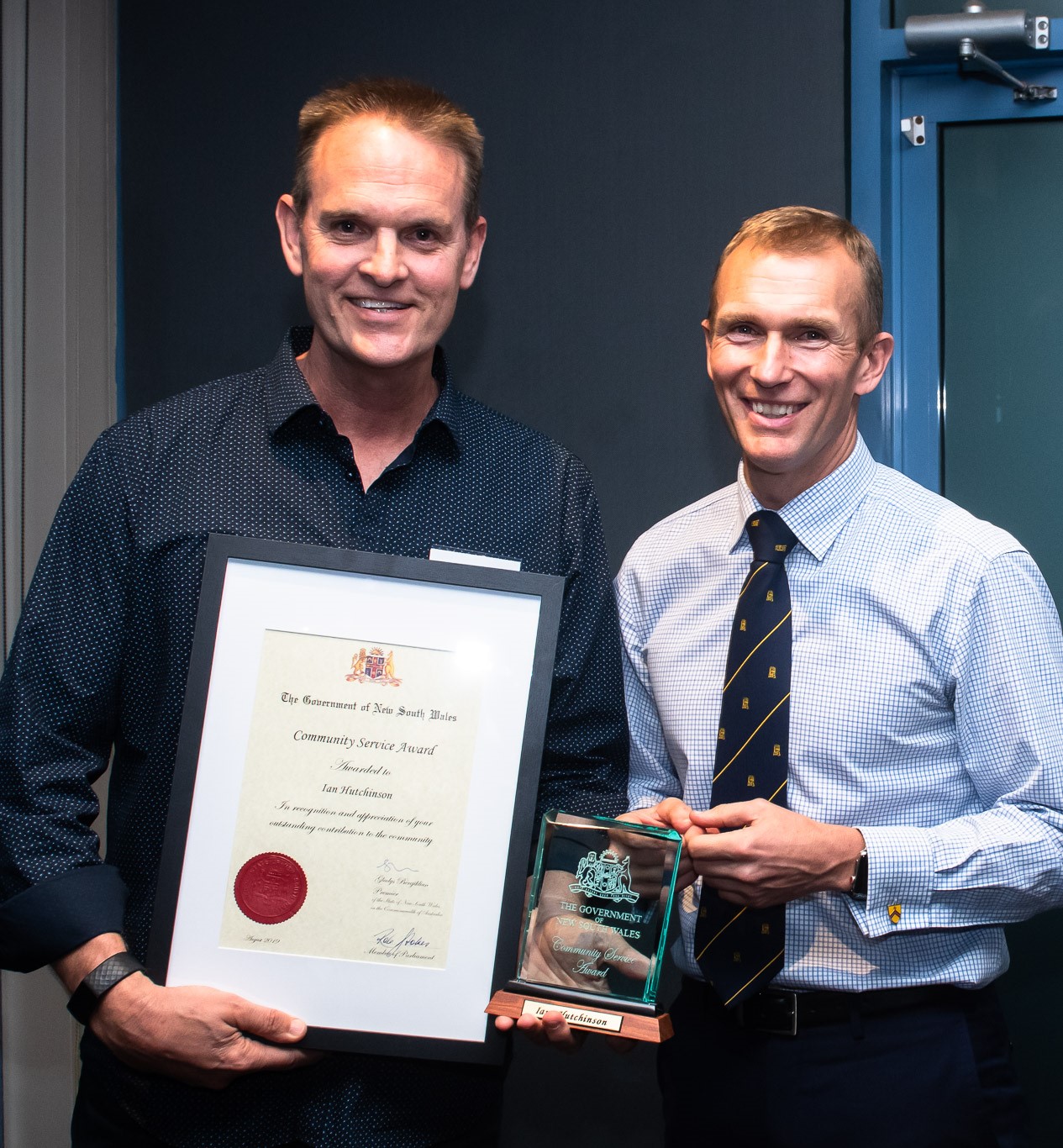 Ian Hutchinson with MP for Pittwater, The Hon. Rob Stokes.

Photo: by Michael Mannington, Volunteer Photography
Member for Pittwater Rob Stokes has announced passionate CPR awareness advocate Ian Hutchinson as the recipient of the Premier's 2019 Pittwater Community Service Award.
Ian suffered a sudden cardiac arrest in 2018 when cycling around Narrabeen Lagoon and the combined effort of passers-by and paramedics was required to help revive him.
Following his frightening ordeal, during which he was technically dead for several minutes, Ian has embarked on a growing campaign to raise awareness about CPR and encourage local residents and community groups to learn the life-saving skill.
"Ian has turned his frightening experience into a positive and powerful message for others," Rob Stokes said today.
"Not content with simply telling his story, Ian has set about actively encouraging local community groups to promote CPR awareness and learn the life-saving skill.
"Ian's key message is very clear – even a small amount of CPR knowledge can help save a life.
"The methods Ian deploys, including short humorous videos, are a little outside the square – but they're incredibly effective because his messages cut through.
"It's effectively a reverse domino effect – the more people who learn CPR the more people who can assist in sudden cardiac arrest situations.
"Ian's determination and outlook is inspiring and this award is an important way to acknowledge the positive impacts he's having throughout our community," Rob Stokes said.
Further information on Ian's campaign, and access to his instructional videos, is available at
www.cprfriendly.org
Avalon's Dane Dujic Wins Event Two Of The Woolworths Surfer Groms Comps Series 2019/2020 - Held At Curl Curl


Dane being chaired by mates - photo by Max Zagorski / Surfing NSW
Event two of the Woolworths Surfer Groms Comps series wrapped up at Curl Curl last Sunday, September 8th - in conditions that were the polar opposite to the Saturday waves - with seven new champions being crowned in tricky four-foot conditions.
Dane Dujic (Avalon) bagged a title for the locals taking out the Under-14 Boys division. Dujic overcame an all-star cast of northern beaches rippers in the final, posting a respectable 10.40 two-wave heat total to claim the win. As a result, Dujic has won an all-expenses-paid, three-day Woolworths Surf Camp at the Surfing Australia High-Performance Centre (HPC).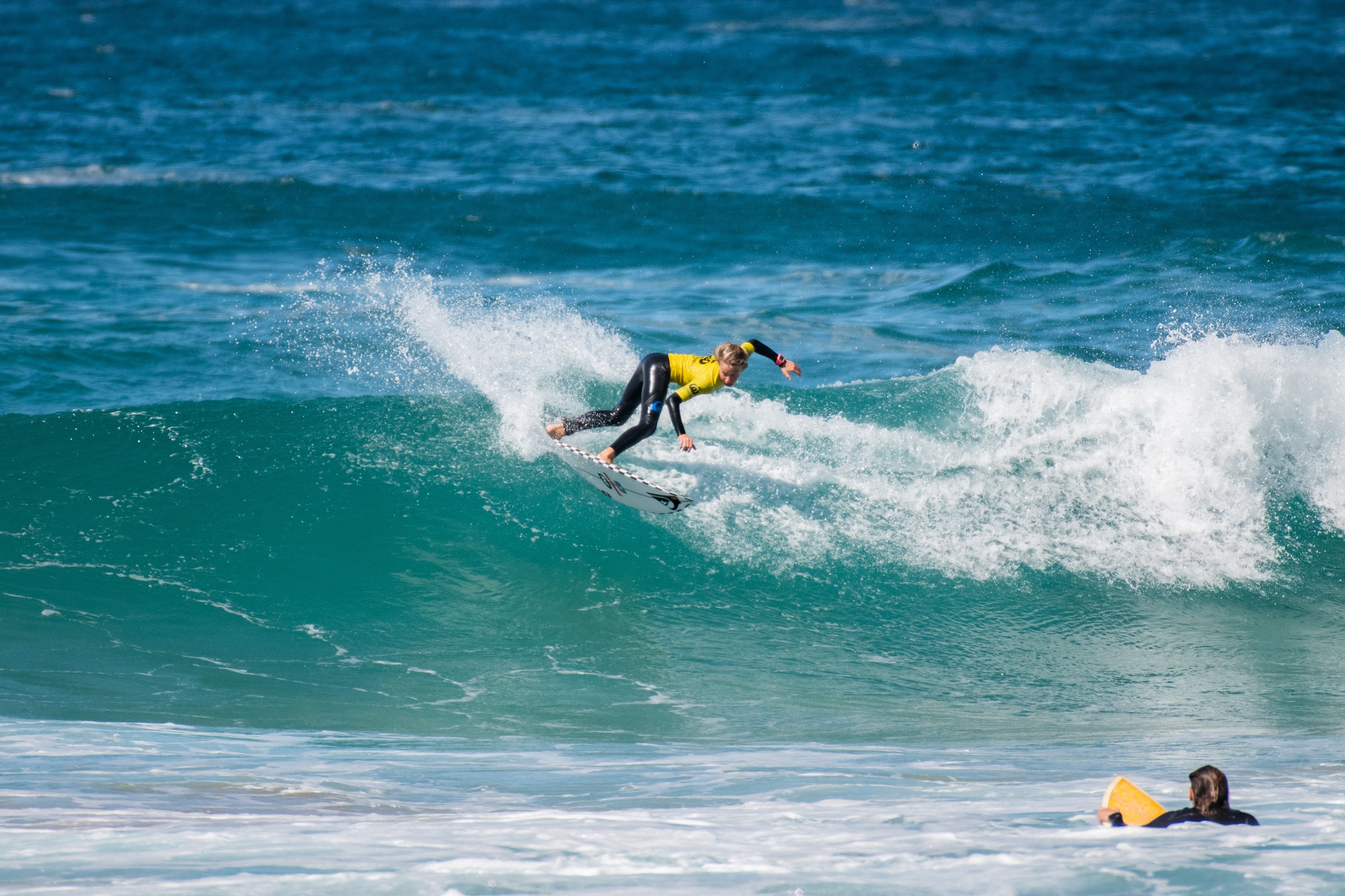 One Dane wave - photo by Max Zagorski / Surfing NSW

Current Under-14 Girls NSW Champion Amelie Lowrie (Shelly Beach) showed the same skills that allowed her to take out the NSW Title this year taking out the Under-14 Girls division. Lowrie fought a tight battle with Illawarra ripper Tyla Hurst (Port Kembla) but was able to get the edge in the final by a tiny 0.04 margin.
Kash Brown (Cronulla) continued to build on the momentum that made him one of the biggest standouts on day one, taking out the Under-12 Boys division. Brown managed to get the upperhand against perennial grom comp finalist Ocean Lancaster by less that half-a-point margin.
At only 11-years-old Ruby Trew (Seaforth) continued to show she was a star-on-the-rise taking out the Under-12 Girls divisionTrew dominated the final, posting a giant 14.83 two-wave heat total to take a convincing win against her fellow finalists.
Ruby in action - photo by Max Zagorski / Surfing NSW
Avalon Beach Women's Bowling Club Koala Day Carnival 2019: The 45th All Womens Event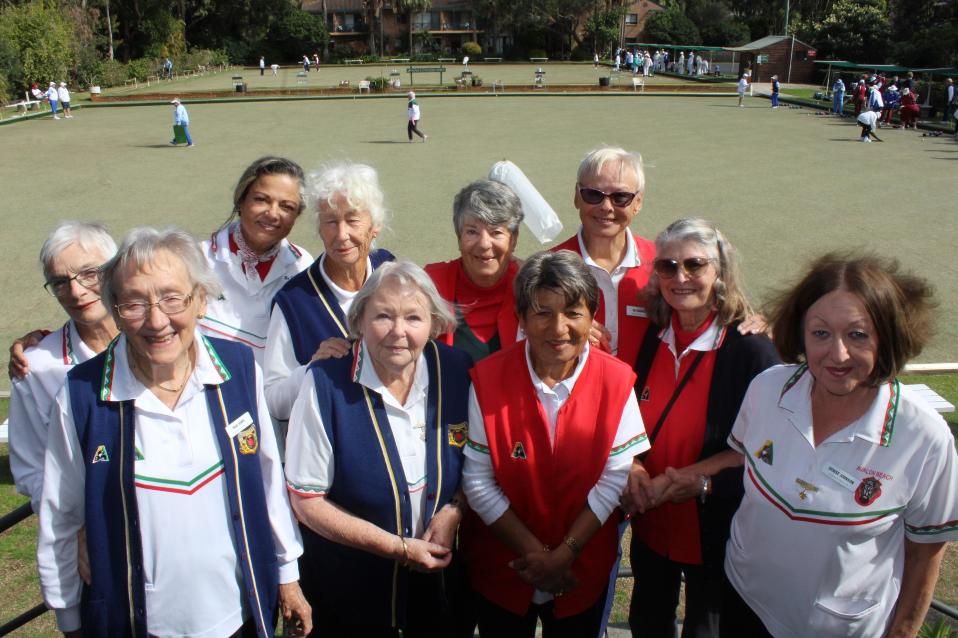 'Koala Day' 2019, held on Monday September 9th, - this year being the 45th Koala Carnival, is an annual early Spring competition hosted by the Avalon Beach Women's Bowling Club that brings together Ladies from all over the peninsula and further afield.
"We have 96 women playing this year," Bo Hanmer, President, Avalon Beach Women's Bowling Club, explained on Monday. " The Koala Carnival raises funds for the Club and its a lovely day, a great get together for Women Bowlers."
The Carnival, sponsored by Ann Wilson Funerals for the past few years, has a morning session, an afternoon session, and a lovely lunch in the Club House with great raffles and prizes provided by local businesses.
Avalon Beach Bowling Club is situated on Bowling Green Lane, just behind the RSL club. The Club was formed from the nucleus of Palm Beach Bowling Club which had ceased in 1957.
The Inaugural Meeting was held on September 11th 1957, 62 years this week.
Olive-Backed Oriole
Photo taken by Margaret G Woods at Katoa Reserve, Warriewood, Friday September 13th
The olive-backed oriole (Oriolus sagittatus), or white-bellied oriole, is a very common medium-sized passerine bird native to northern and eastern Australia and south-central New Guinea. The most wide-ranging of the Australasian orioles, it is noisy and conspicuous.
The olive-backed oriole was originally described in the genus Coracias by the English ornithologist John Latham in 1801.
Where the green oriole specialises in damp, thickly vegetated habitats in the tropical far north, the olive-backed oriole is more versatile, preferring more open woodland environments, and tolerating drier climates (but not desert). While common to very common in the north, olive-backed orioles are less frequently seen in the south, but nevertheless reach as far as south-eastern South Australia. Their range is from the very north of Western Australia across the east and south coasts to Victoria and the corner of South Australia. Most birds breed during the tropical wet season, but some migrate south to breed in the southern summer.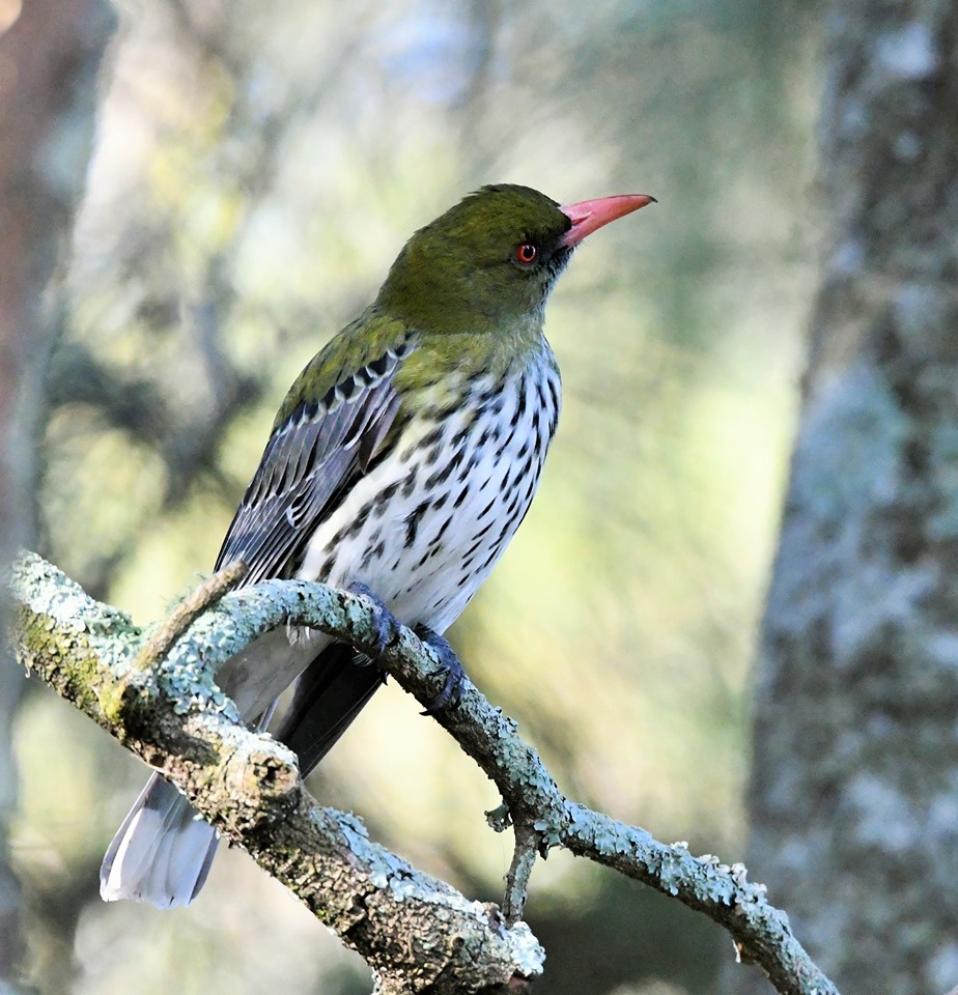 Bottlebrush And Bee
Photo by Joe Mills - first week of Spring 2019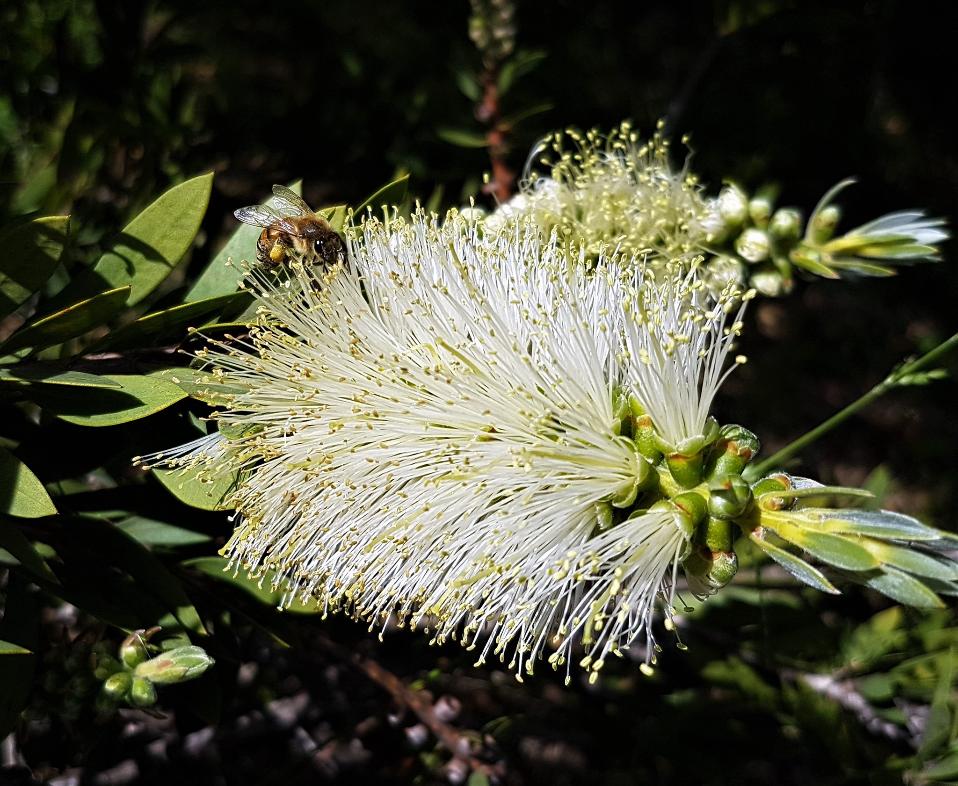 Past Features Archives (pre 2014)
Pittwater Online News was selected for preservation by the State Library of New South Wales and National Library of Australia. This title is scheduled to be re-archived regularly.
Archived Issues (2014 on) may be accessed here: pandora.nla.gov.au/tep/143700