June 23 - 29, 2019: Issue 410

Mona Vale SLSC Win Prestigious "Club Of The Year" At SLS Sydney Northern Beaches Branch Awards Of Excellence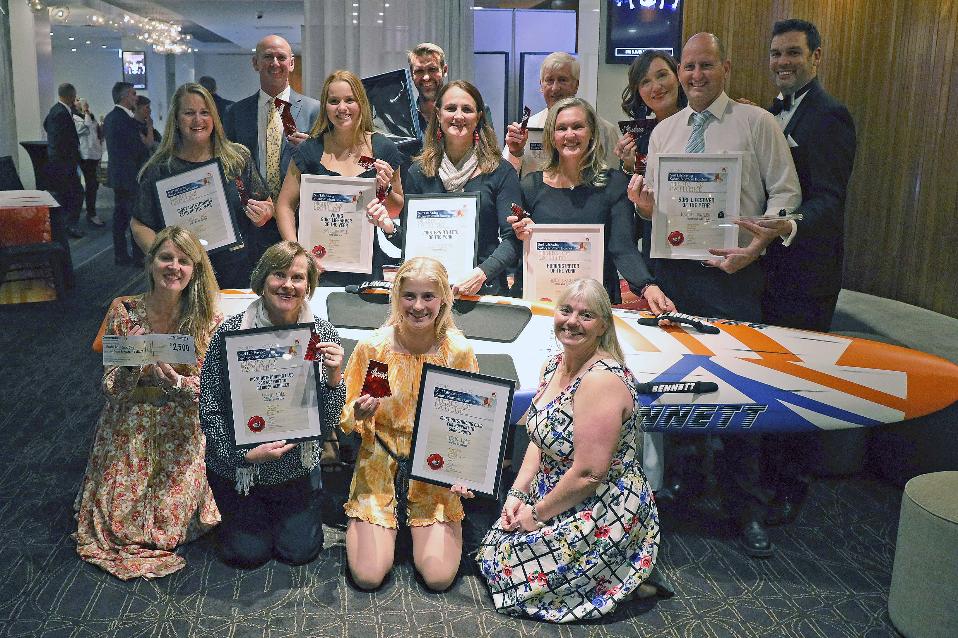 Mona Vale SLSC Members at this year's SLS SNB Awards of Excellence - photo by Bill Sheridan
Mona Vale SLSC has won the prestigious "Club of the Year" at Friday night's SLS SNB Awards of Excellence!
But that's not all - MVSLSC Members have been recognised in the following too:
Kris Monnock - Masters Athlete of the Year
Michael Wasley- Lifesaver of the Year
Paula Tocquer- Administrator of the Year
Ross James - Trainer of the Year
Zali Beuzeville - Young Lifesaver of the Year
As well as Most Outstanding Support for Member Services and Most Outstanding Support for Surf Sports!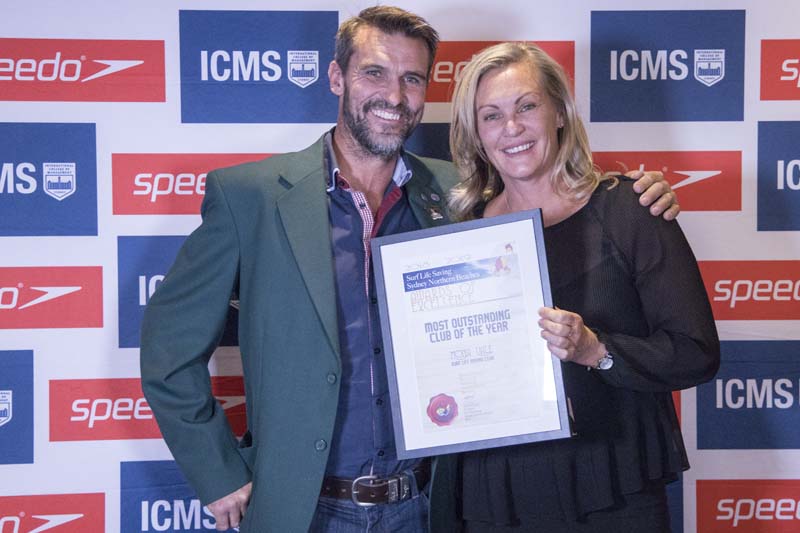 The standing ovation given to Newport SLSC Member Doug Menzies who was awarded SLSSNB Life Membership at the SLSSNB Awards of Excellence bears testament to the appreciation this gentleman's years of service is held in by his peers.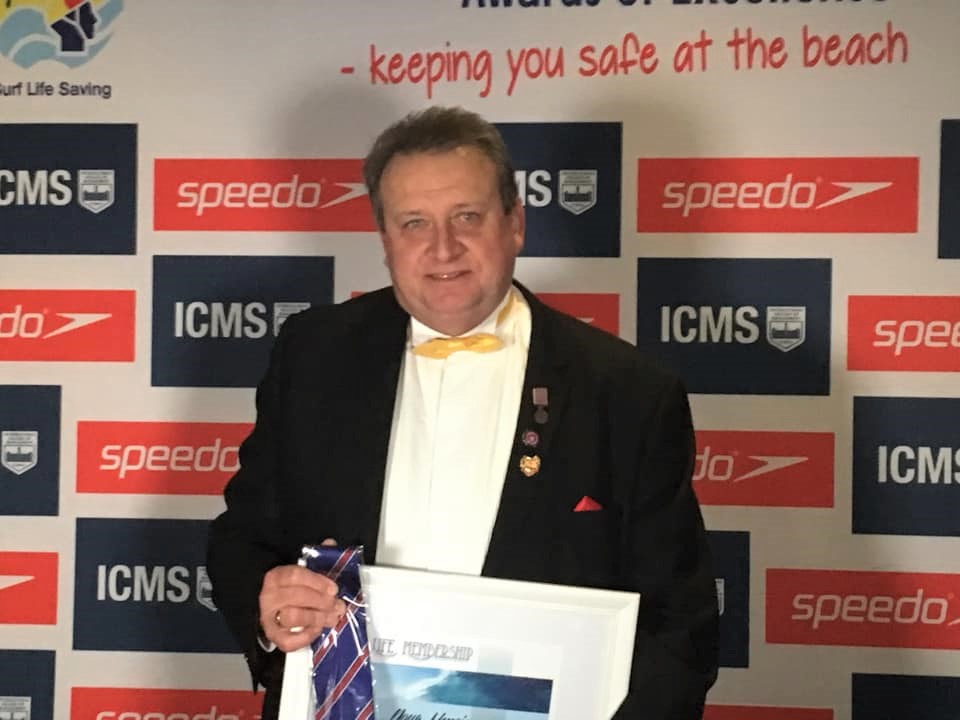 Newport Members Kieran Menzies and Peter Finch were recognised as part of the SLSSNB RWC training program which won Services Team of the Year, their U23 Women's boat crew "The Thunder" won Surf Sports Team of the Year, Lance Barnes was awarded SLSSNB Distinguished Service, and congratulations to all the Newport Patrols who were assessed in the Branch Audit this season - Newport won first place in the SLSSNB Branch Patrol Assessment.
Warriewood was awarded Most Improved Club and was recognised with an Award of Excellence for Support to Youth Services.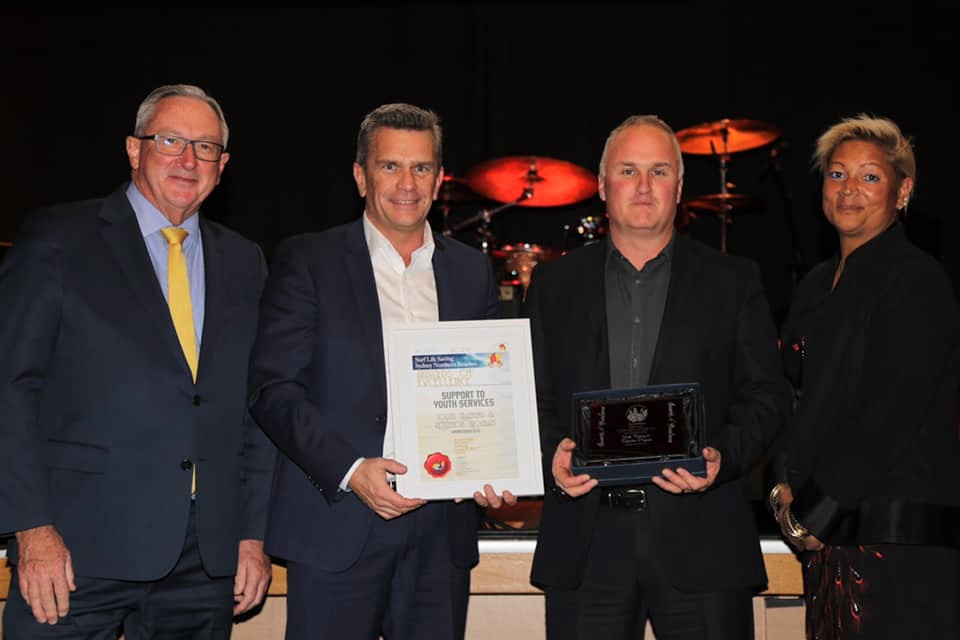 Warriewood Recognition! - with The Hon. Brad Hazzard and Tracey Hare-Boyd, Deputy President of Surf Life Saving Sydney Northern Beaches
Bilgola SLSC's prowess in surf boats during the season mean their U23 women 'Bilgola Rippers' will be etched forever on the Don McManus trophy while the Bill "Woofa" Barnett trophy for SNB boat premiership will record Reserves the 'Bilgola Bends'.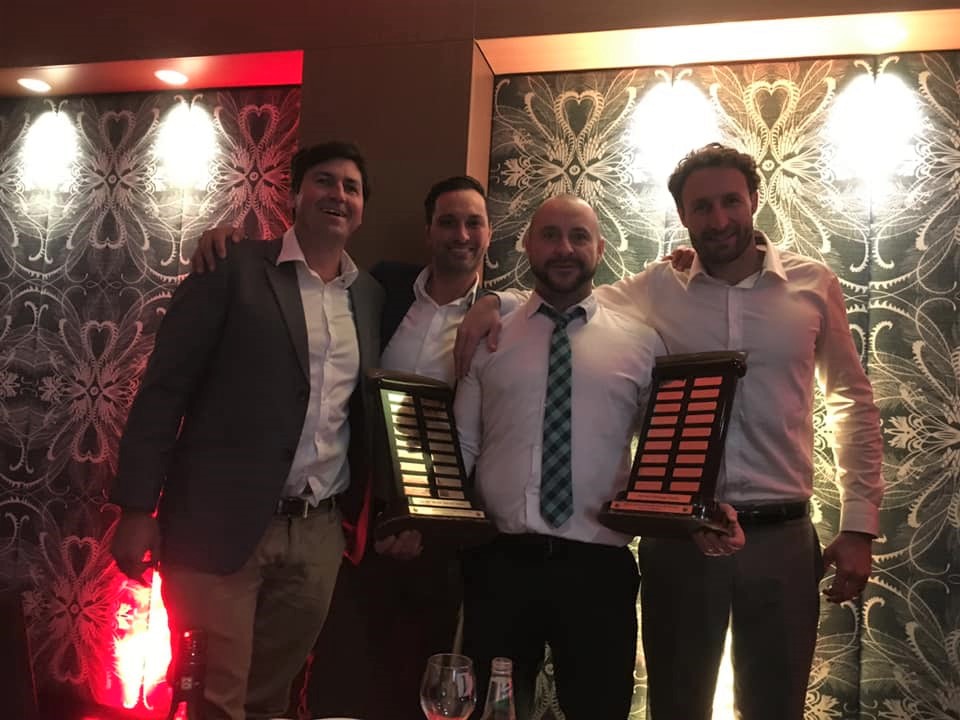 Bilgola SLSC Surf Boat

Another highlight of the evening was SLSSNB Life Membership being awarded to Bill Sheridan at the 2019 SLS SNB Awards of Excellence. Bill's photos of SLS SNB carnivals have featured for years in this publications as well as elsewhere.
All those recognised in the 2018-2019 SLSSNB Awards of Excellence will run next Issue.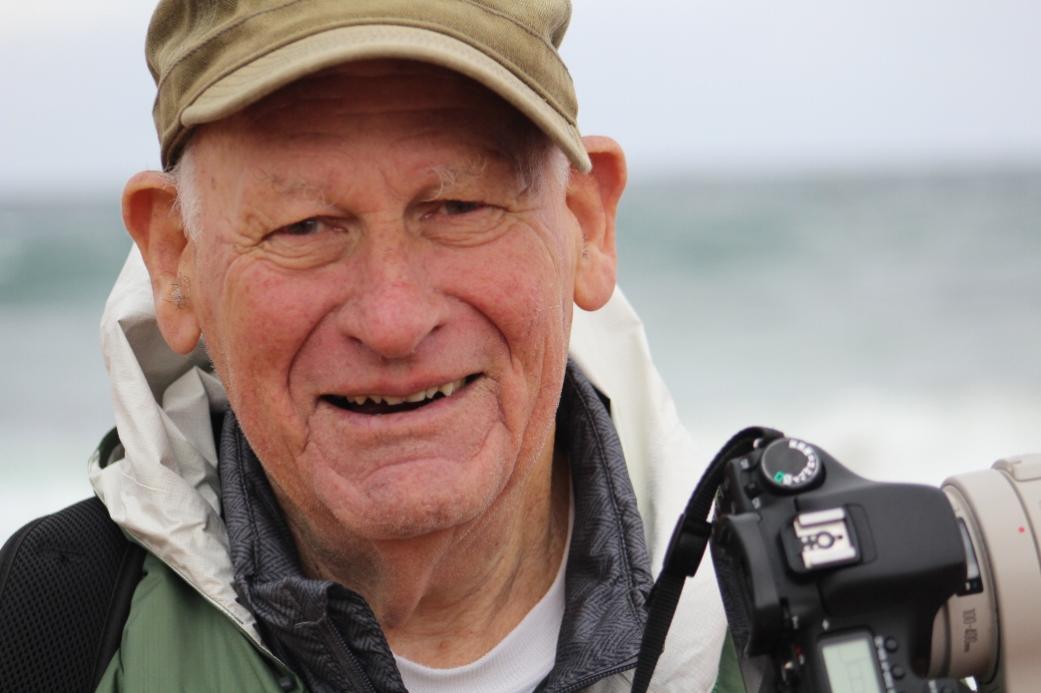 Bill Sheridan at Bilgola's 2017 Surf Boat Carnival - A J Guesdon photo
Longboard Champions Crowned At 2019 Port Stephens Surf Festival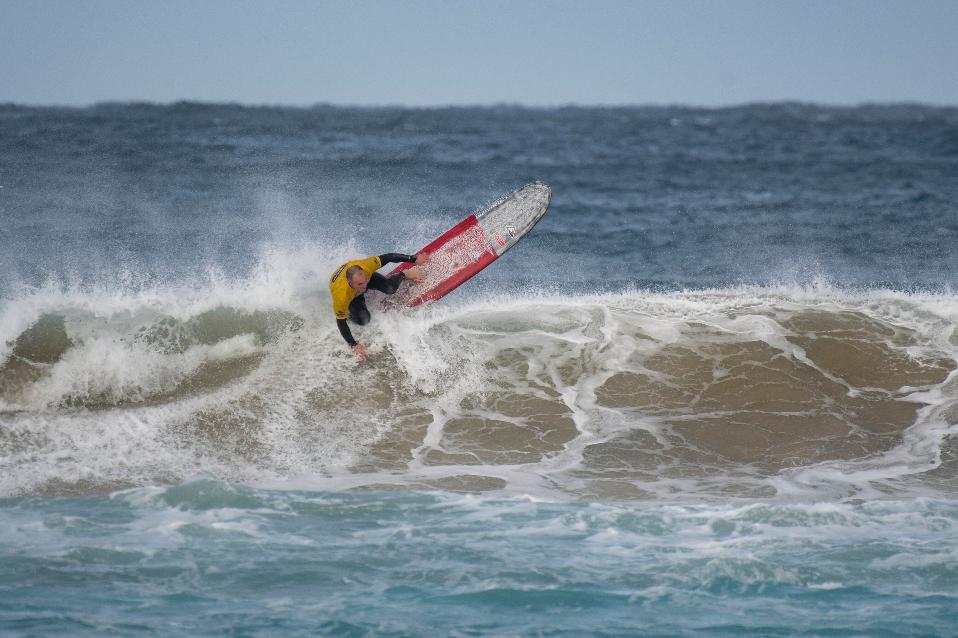 Jason Livingston wins 3 x 1sts PLUS Ken Williams Tag Team Cup Champions: Curl Curl Longboard Club at this year's Australian Skin Cancer Clinics NSW Longboard Titles - photo by Ethan Smith/Surfing NSW
ONE MILE BEACH, PORT STEPHENS
Saturday, 22 June 2019
by Surfing NSW
The 2019 Australian Skin Cancer Clinics NSW Longboard Titles saw a giant day of action with 14 new NSW Longboard champions being crowned after a series of exciting finals in challenging three-to-four foot conditions.
William Crowe's (Collaroy) stellar form continued in the Open Men's final, taking the top spot on the dais, thanks to a combination of impressive turns and snaps. Crowe finished the final with a giant 16.67 two-wave heat total that allowed him to gain the upper hand against Ruben Roxburgh (Evans Head), Harry Maskell (Wamberal) and Braden O'Rouke (Freshwater) who claimed second, third and fourth respectively.
Samantha Walker's (Queenscliff) return to competitive longboarding paid dividends as she claimed the top honours in the Open Women's division. The northern beaches natural-footer claimed dual wins across both her respective finals to earn the overall title ahead of Kristal Gersbach who finished in second position.
Perennial Australian and NSW Title standout Jason Livingston (Curl Curl) claimed the hat trick of victories today taking out the Over-50, Over-45 and Over-40 Men's titles. Livingston surfed like a man twenty years his junior as he nailed every section that came his way and gained the edge over his fancied opponents.
All other results and more great photos can be seen HERE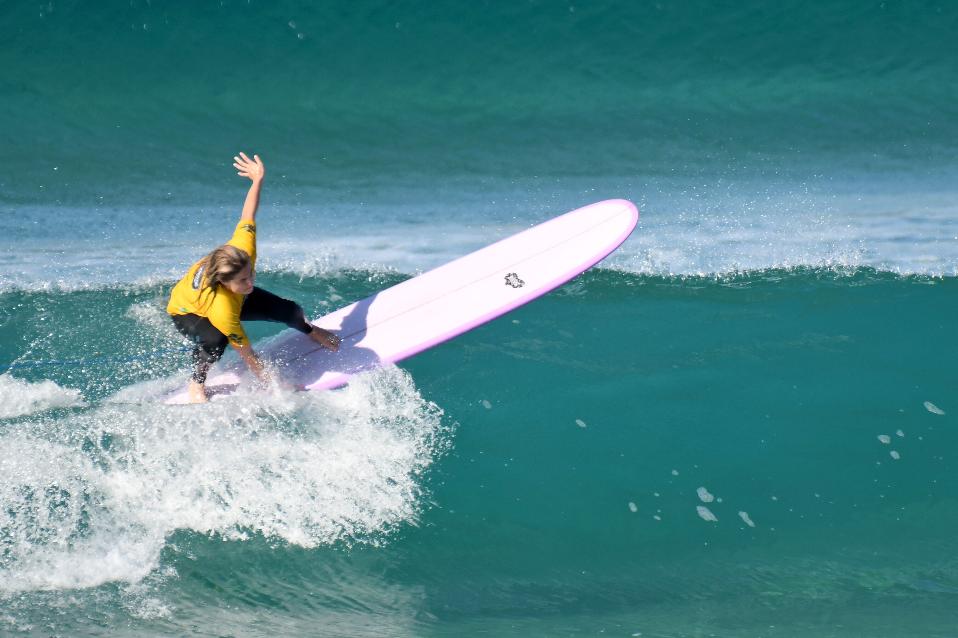 Samantha Walker 1st in Open Women and Open Women Log - photo by Ethan Smith/Surfing NSW
Grassroots Sport Honoured At Prestigious NSW Community Sports Awards: Avalon Beach SLSC Named The Community Club Of The Year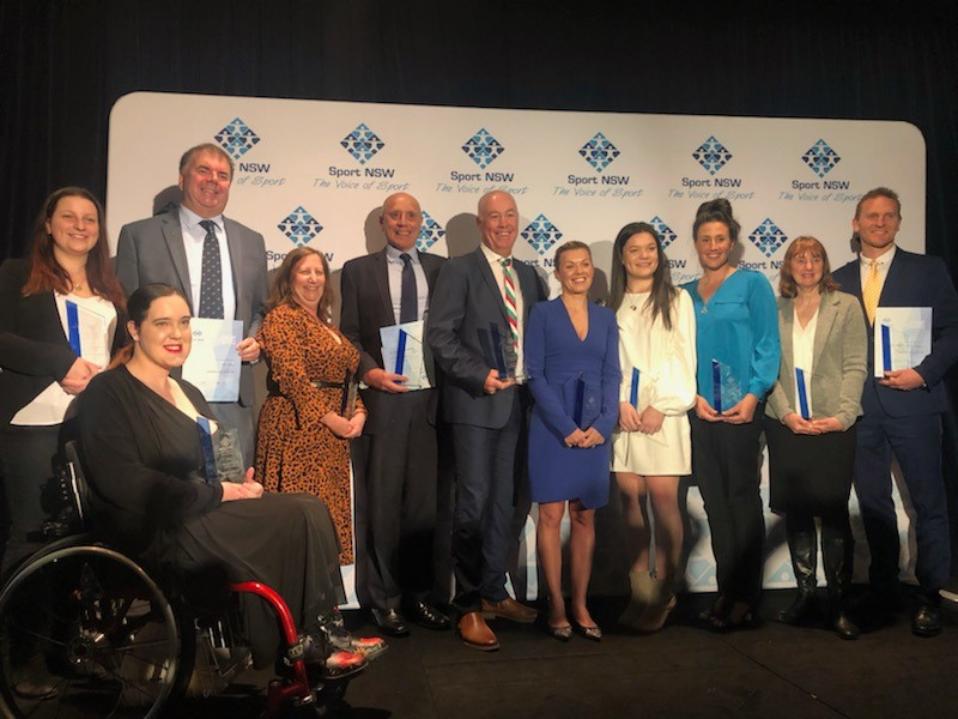 Sport NSW Community Club of the Year 2019 was awarded to Avalon Beach Surf Life Saving Club this week.
Club President Ashley Cardiff said "Another great night. We were the only Surf Life Saving nominee to be successful on the night."
The Sport NSW Community Club of the Year Award makes it a fantastic trifecta year for Avalon Beach SLSC, having won both State and National SLSA Surf Life Saving Club of the Year earlier.
Newport Breakers Rugby Club Ladies Day 2019 At Porters Reserve
Newport Breakers Rugby Club held their Ladies Day and Tackling Violence Round at their home ground, Porters Reserve, on Saturday June 15th.
Ladies Day is one of the most popular annual events on the Newport Breakers Rugby Club Calendar. This year's Ladies Day proceeds raised will go to the Northern Beaches Women's Shelter.
Tickets included drinks, food and entertainment. A mega raffle ran throughout the day with great prizes and to raise yet more funds. Huge thanks to Bec Hamilton and her team for organising yet another great Ladies Day for Newport rugby Club.
Four games resulted in the Newport Breakers undefeated season at home continuing to a 16th game with 1st Grade defeating Hawkesbury Agriculture 43 to 24.
In the earlier games
2nd Grade: Newport 12 - Hawksebury 7
Colts: Newport 45 - Hawkesbury 14
3rd Grade: Newport 65 - Hawkesbury 0
Sam Carson was a welcome special guest during the earlier matches. Sam, after whom the Sam Carson Cup is named, played 100 club games for Norths as a halfback before sustaining a severe brain injury in 2009 from a balcony fall. His family (Norths Life Member Peter Carson) established the Fresh Tracks Foundation to define fresh pathways for people involved in acquired brain injuries.
Rugby Director Chris Hall, who was instrumental in establishing the Sam Carson Cup in 2012 said "One of the main reasons behind the idea was that we wanted to create an identity and culture within colts which reflected mateship, respect, and love for both Norths and rugby."
While later on, younger ladies led from Newport Juniors led 1st Grade out on the field.
At the half way point of Season 2019 all 4 Newport sides are sitting in the top 4 of their respective competitions. Newport are sitting in 2nd place on the Club Championship table. Our Colts are smashing it; undefeated with a 231 points differential. There are only 3 more home matches this Season:
Saturday 22nd June vs. Old Ignatians
Saturday 13th July vs. Beecroft, Back to Breakers & Mo Day
Saturday 3rd August vs. Redfield College, Sponsors and Broken Breakers Day
Make sure Mo Day / Back to Breakers Day is in your diary as we'll be celebrating the 20th Anniversary of Newport's historic 1999 Kentwell Cup win.
To find out more about Newport Breakers Rugby Club and get involved, please visit: www.newportrugby.com.au
After the 4 wins on the home ground some members joined the ladies in the clubhouse to celebrate. Newport member Cameron Greaves shares some of that great community spirit from this year's Newport Breakers Rugby Club Ladies day 2019 - HERE.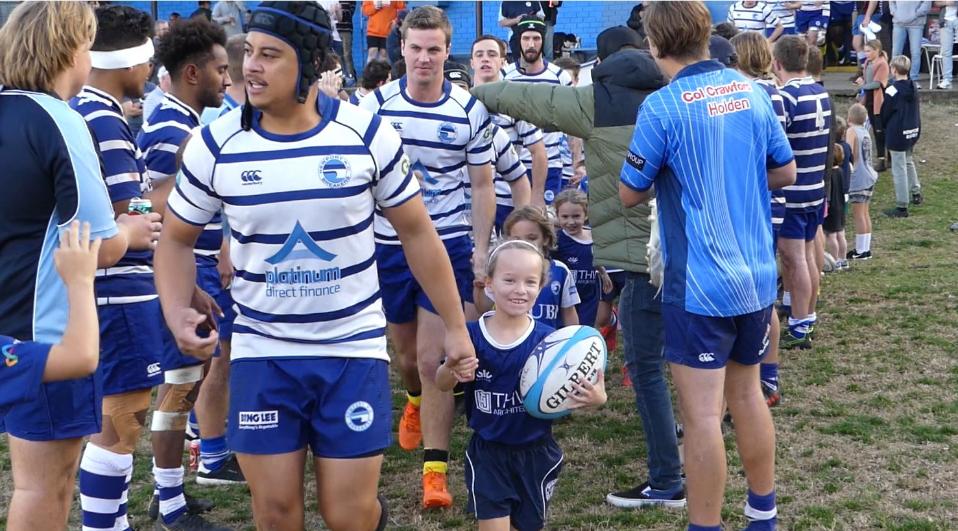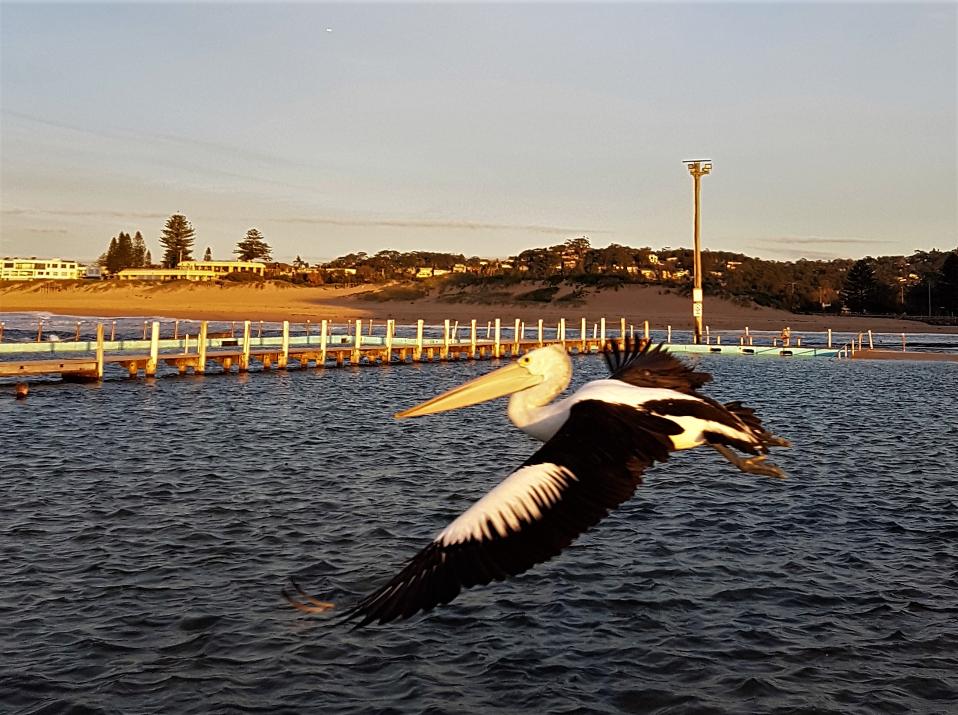 Winter Solstice
The June Solstice (Winter Solstice) was on Saturday, June 22, 2019 at 1:54 am in Sydney. In terms of daylight, this day is 4 hours, 31 minutes shorter than on December Solstice. That means those frosty morning conditions will be around for a little while yet - but we shall wing above them and enjoy the fresh clean coldness, certain that we are now heading back towards days of longer light!
Photo: Narrabeen Pelican over Narrabeen Pool just after dawn - by Joe Mills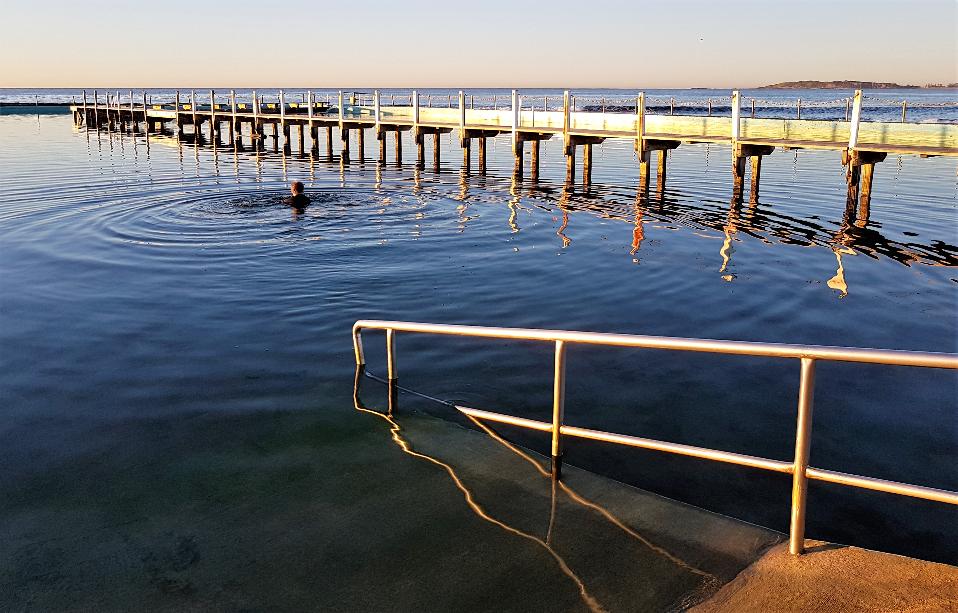 Narrabeen Pool - currently warmer in than out! photo by Joe Mills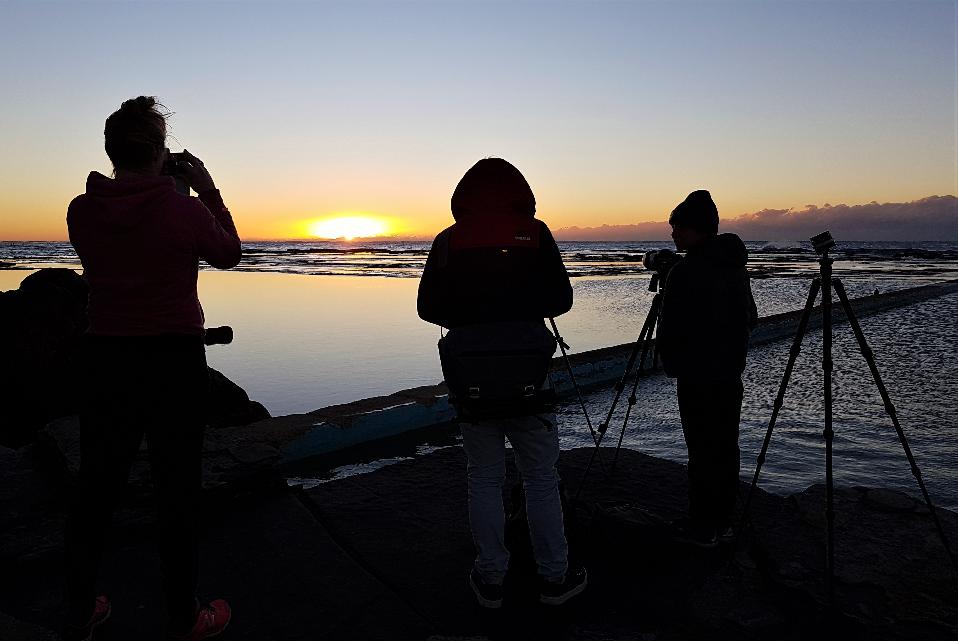 Narrabeen-Turrimetta-Warriewood Dawn Photographers, waiting for the light - photo by Joe Mills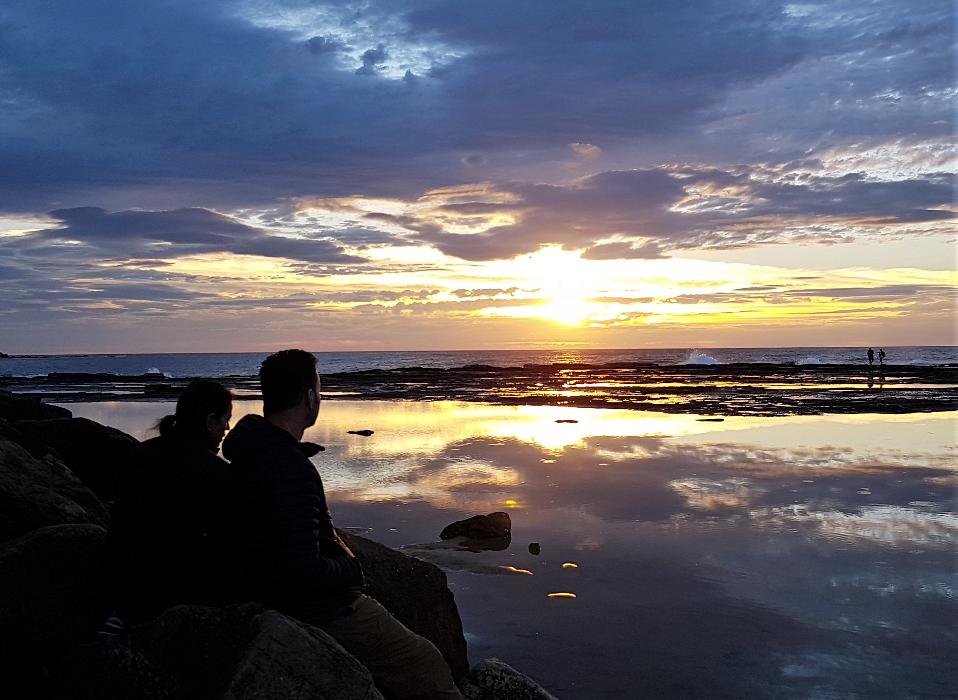 Narrabeen-Turrimetta-Warriewood Dawn - enjoying the light -
photo by Joe Mills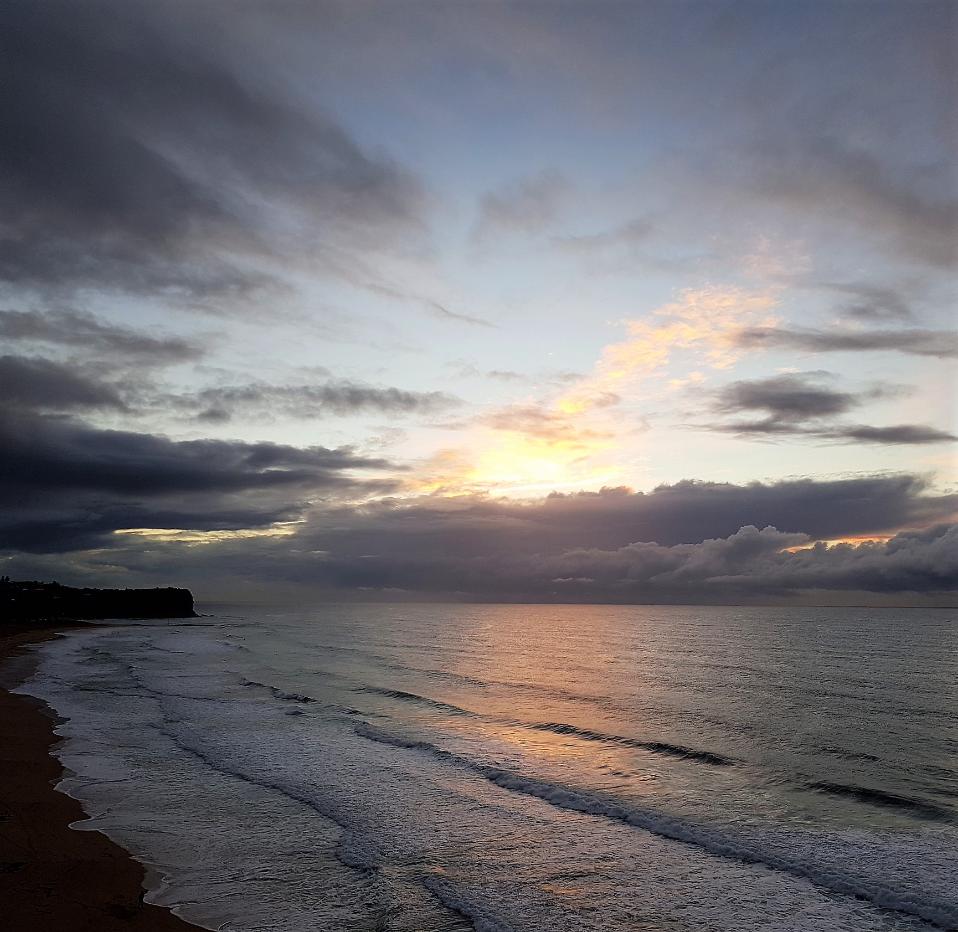 Silver- Grey Winter Mornings at Narrabeen and Turrimetta this week (Tuesday June 18, 2019) - photo by Joe Mills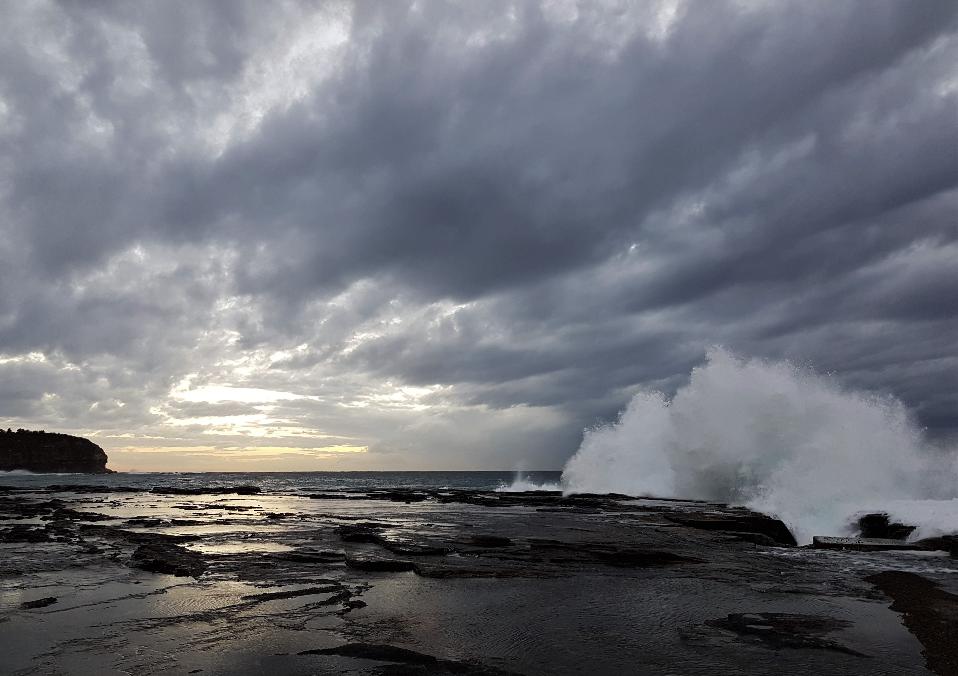 Silver- Grey Winter Mornings at Narrabeen and Turrimetta this week (Thursday June 20, 2019) - photo by Joe Mills

Past Features Archives (pre 2014)
Pittwater Online News was selected for preservation by the State Library of New South Wales and National Library of Australia. This title is scheduled to be re-archived regularly.
Archived Issues (2014 on) may be accessed here: pandora.nla.gov.au/tep/143700