May 26 - June 1, 2019: Issue 406

Restoring Wetlands Near Careel Bay Final Field Day: Creek Volunteers Needed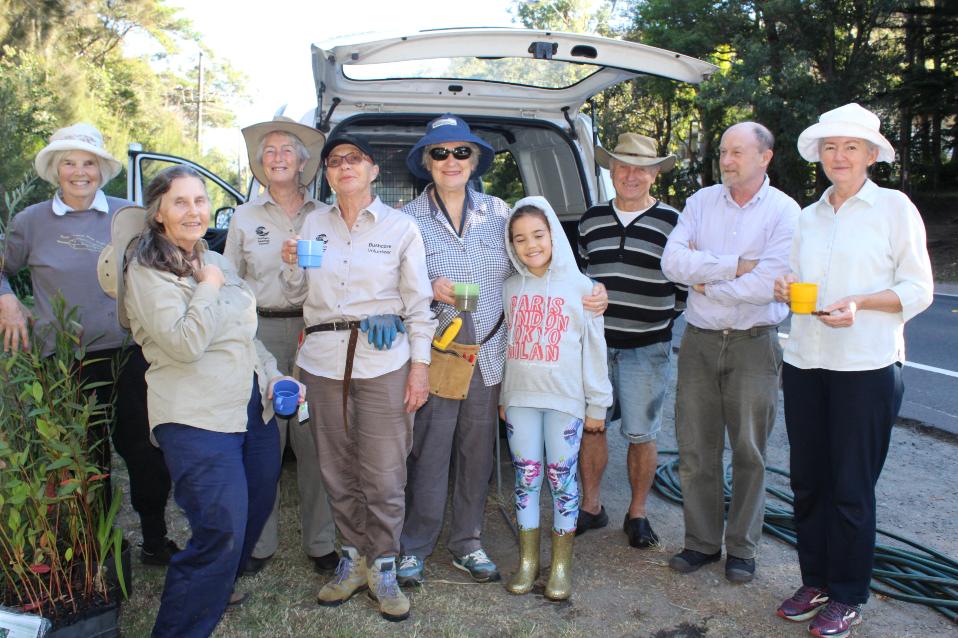 This project, commenced in 2018, has removed weeds and installed a habitat corridor from the bay to the creek. The last Field Day was Saturday May 25th, when a Buff Banded Rail, the first one seen here ever, was spotted.
Volunteers are still needed for maintenance and weeding along the creek once a month for a few hours - a great way for Duke of Edinburgh Award students to contribute a few hours once a month or any others with a will to see their own volunteer hands get busy and actually get to see the changes they have made grow!
National Volunteer Week 20-26 May 2019, has a theme this year of "Making a world of difference".
What better way to close this week in a place where practically everyone does something for others than an insight into a Great Work.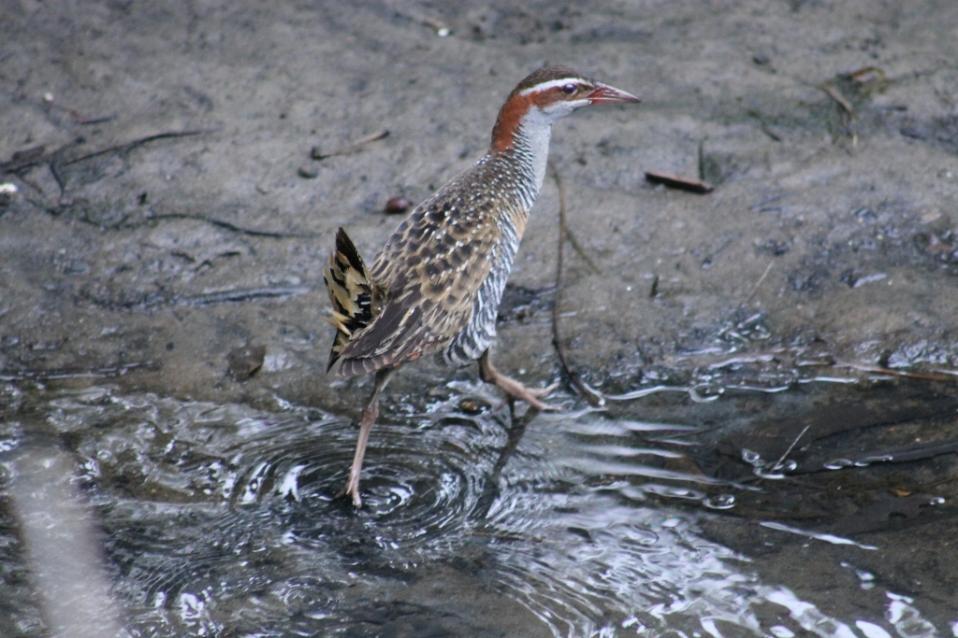 Buff Banded Rail photographed at Careel Creek in December 2012 - now seen at Careel Bay restored wetland - A J Guesdon photo
Local Creatives Install Ocean Sentinels For Vivid Sydney 2019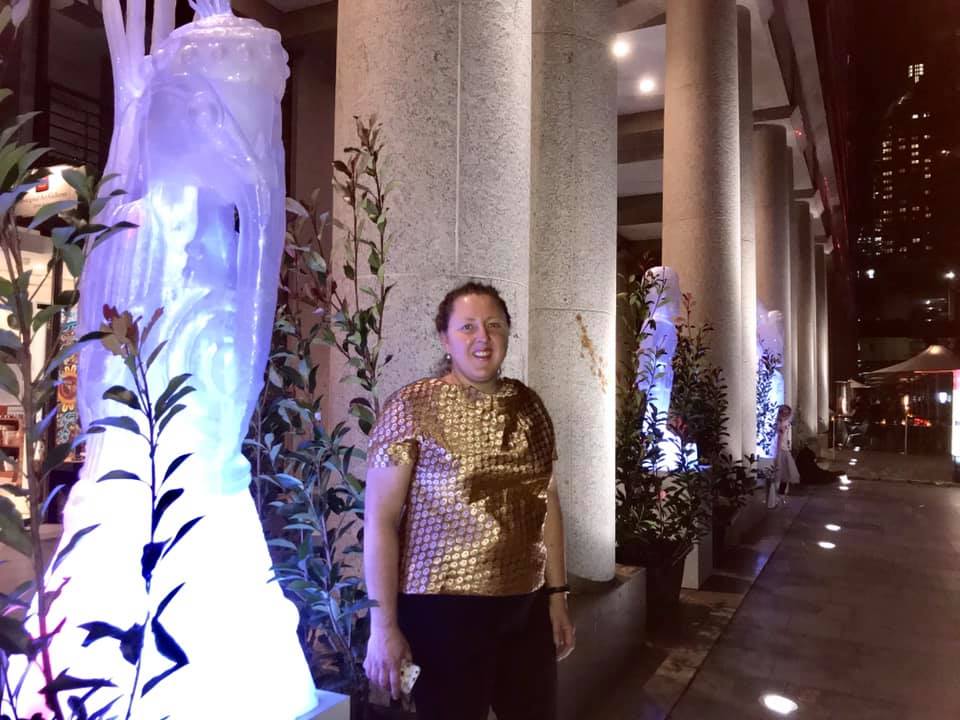 Selena Griffith and Musician Adam Pierce and Coffs Harbour Artist Jeremy Sheehan have collaborated on
Ocean Sentinels
, a Light installation that forms part of Vivid Sydney 2019.
This is the fourth in a series of works by the Small Ocean Collaboration, highlighting the social, cultural and environmental impact of human-induced climate change and ocean plastics on communities across the Pacific.
Each totem has been scanned and then 3D printed from 100% recycled plastic filament. At 2.4m to 3m tall, they stand at Circular Quay looking out over Sydney Harbour, watching the tides rise and fall, waiting for their inevitable inundation. Visitors passing between and around the figures can listen to the haunting soundscape of lapping waves as the tides come in and out.

The famous Light Walk is one of Vivid Sydney's hallmarks. This year's Light Walk curates over 50 radiant works into the largest outdoor gallery of its kind in the Southern Hemisphere. The route stretches for more than three kilometres, from The Rocks through the city's oldest streets and laneways around Circular Quay to the Sydney Opera House and into the Royal Botanic Garden.
The story behind the Ocean Sentinels by Selena Griffith runs HERE
Big Contingent Of Local Surfers Making Best Of Small Waves In 2019
Hydralyte Sports Shoalhaven Pro Junior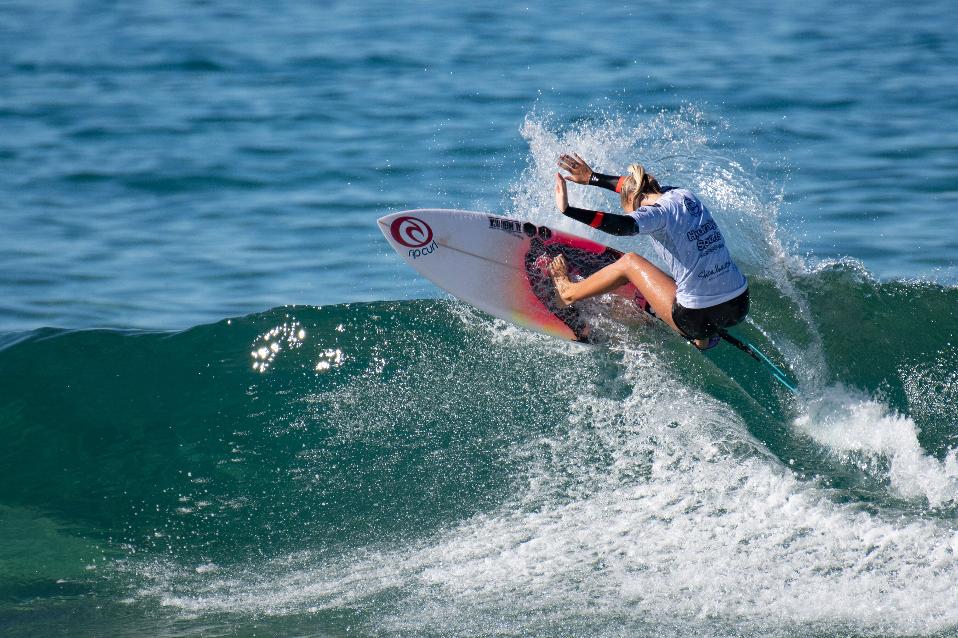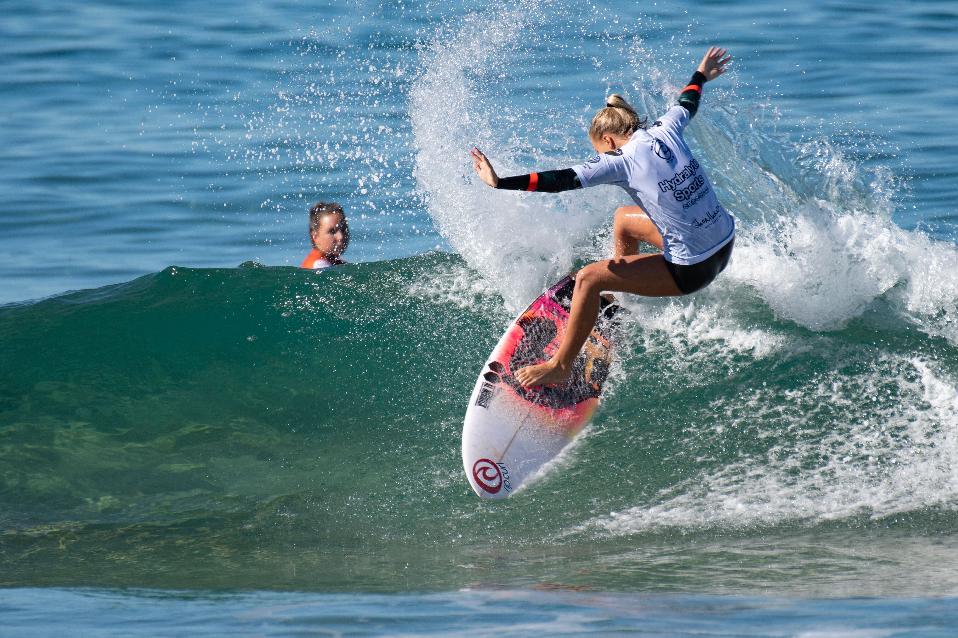 Narrabeen's Tru Starling, Day 2 of Hydralyte Sports Shoalhaven Pro Junior - photos by Ethan Smith/Surfing NSW
Due to tiny conditions on the NSW coastline, the Hydralyte Sports Shoalhaven Pro Junior was forced to shift north to Werri Beach for the second day in a row on Saturday, May 25th.
Molly Picklum (Shelly Beach, NSW) continued her rampage through the Australian World Surf League (WSL) Junior Qualifying Series (JQS) smashing her quarterfinal battle with a series of powerful backhand blasts and as a result, posted a giant 13.75 two-wave heat total. Picklum will face Shaye Leeuwendal, Ellia Smith and Summer Simon in tomorrow's semi-finals.
"It's always been my goal to take out the 2019 rankings, so hopefully a win will get me closer to solidifying it," said Picklum. "I knew there'd only be enough room for one or maybe two good turns per wave so I had to make every one count. With any luck, the swell will pop up a little more tomorrow and all the girls will get a few more opportunities to get some decent scores."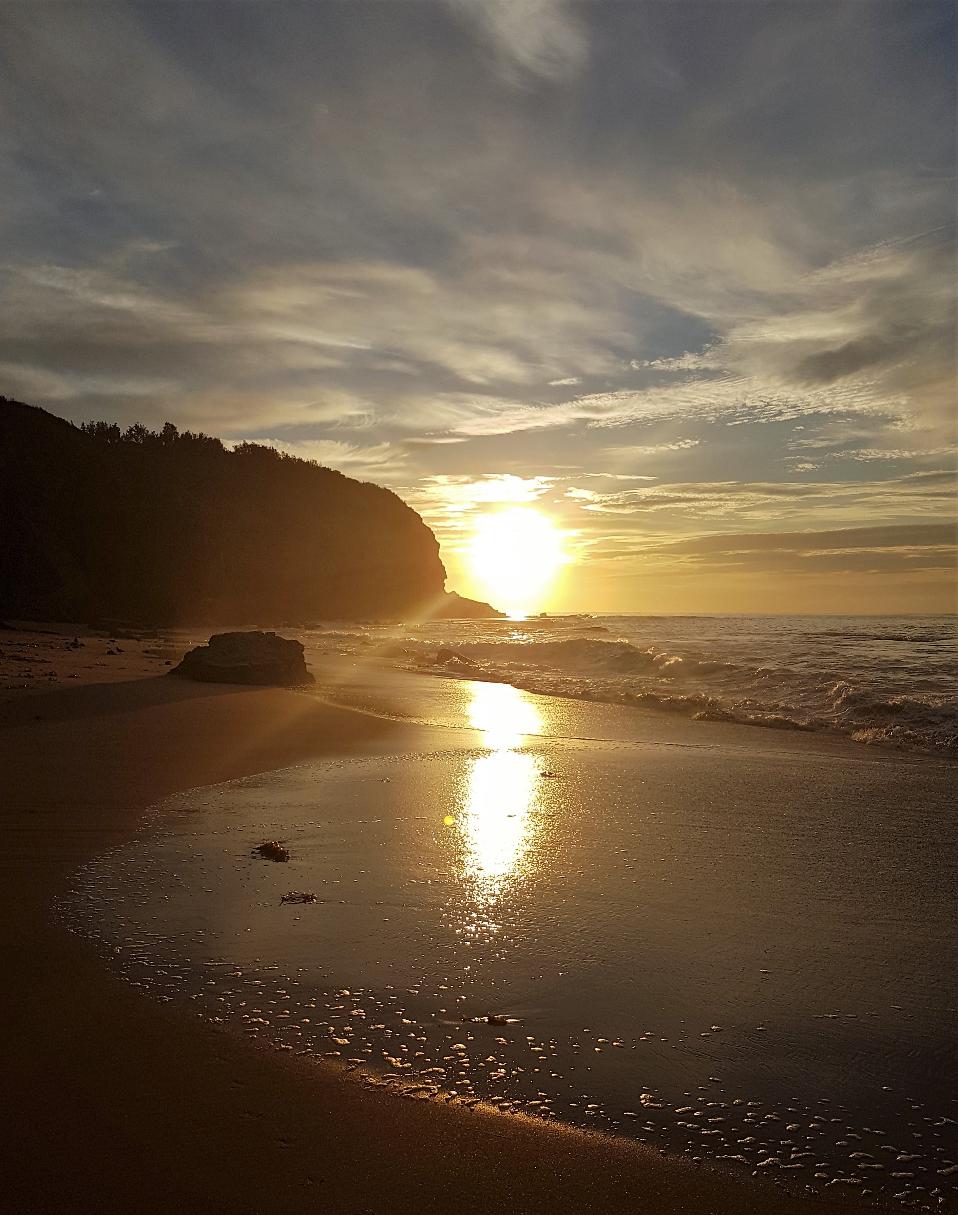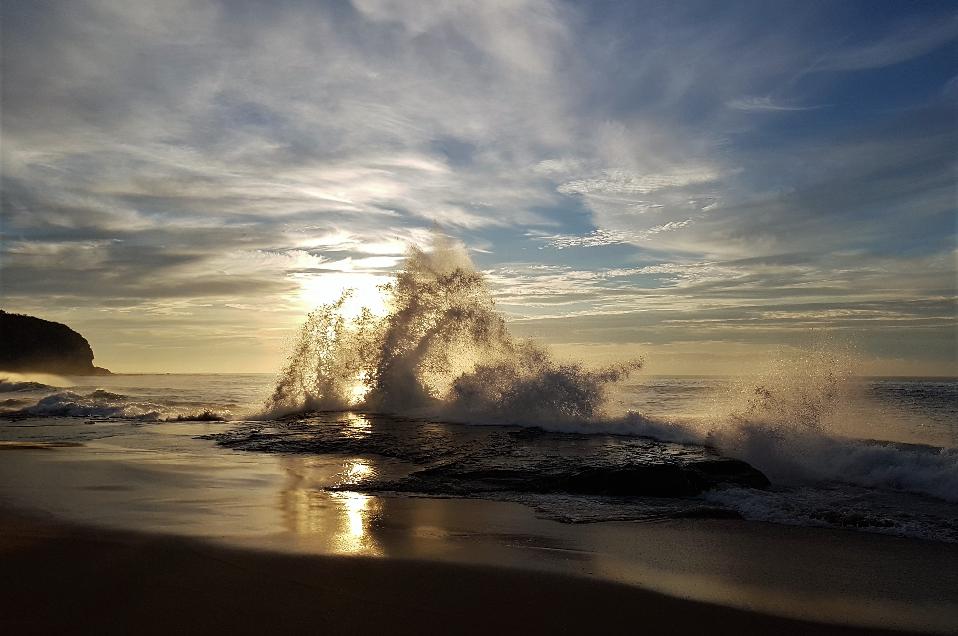 Turimetta Sunrise, May 2019 - photos by Joe Mills
Swan Breeding Season On Narrabeen Lagoon
Black swans may nest at any time of year, although the

peak of breeding activity in south-eastern Australia tends to be between June and November.
With the return of these majestic creatures to Narrabeen Lagoon, and a fair amount of loving stuff going on right now, please be aware that we all want to keep seeing them around here and give them some space,
peace
and .... privacy?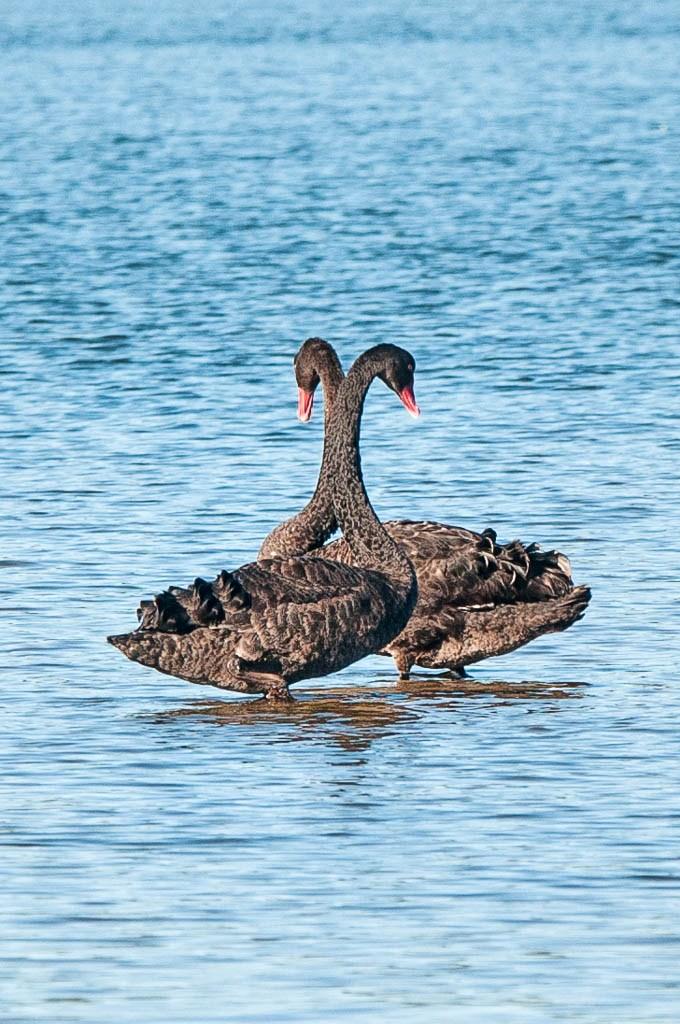 Photo: Black Swans on Narrabeen Lagoon, Autumn 2013 - photo by Michael Mannington.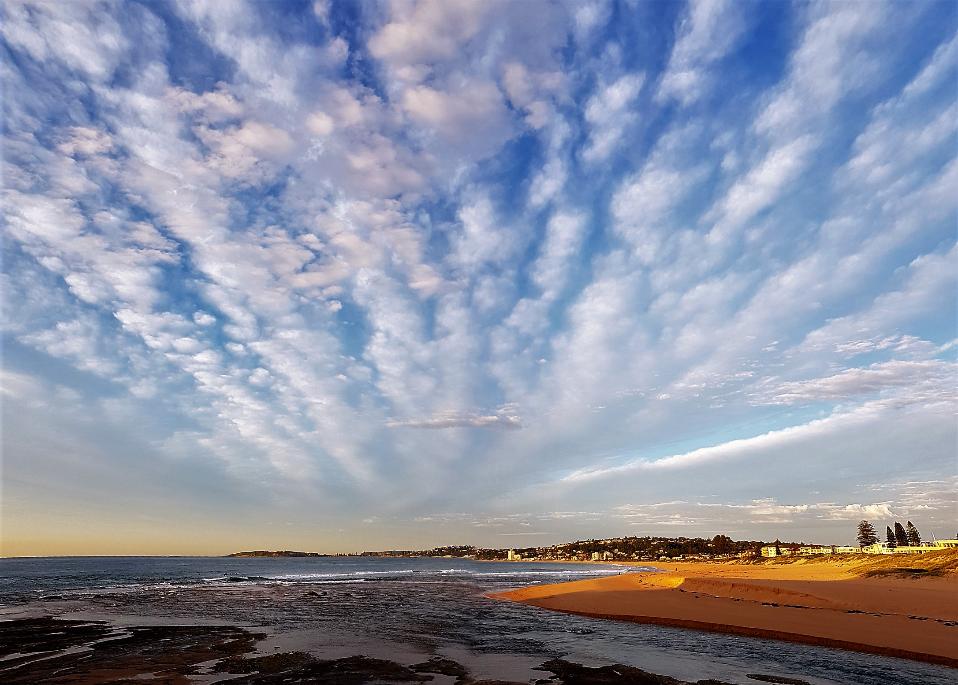 From Narrabeen Head, just after Dawn, May 2019 - photo by Joe Mills
Past Features Archives (pre 2014)
Pittwater Online News was selected for preservation by the State Library of New South Wales and National Library of Australia. This title is scheduled to be re-archived regularly.
Archived Issues (2014 on) may be accessed here: pandora.nla.gov.au/tep/143700